Social media is one of the best places to celebrate the spookiest day of the year. Plus, it's also a great opportunity to connect with your audience and even get more traffic and followers by posting spooktacular content! How do you do that, you may ask? Well, read more below to see some wickedly fun Halloween social media posts. Plus, if you need a helping hand when creating boo-tiful or spine-chilling posts, all you need to do is subscribe to Penji, and let our designs produce stunning visuals for your business.
And to make your Halloween social media posts even terrifying (and adorkable), Penji is giving away free stuff for you to download. Click here to get quirky designs for your Instagram posts!
Storytelling that teaches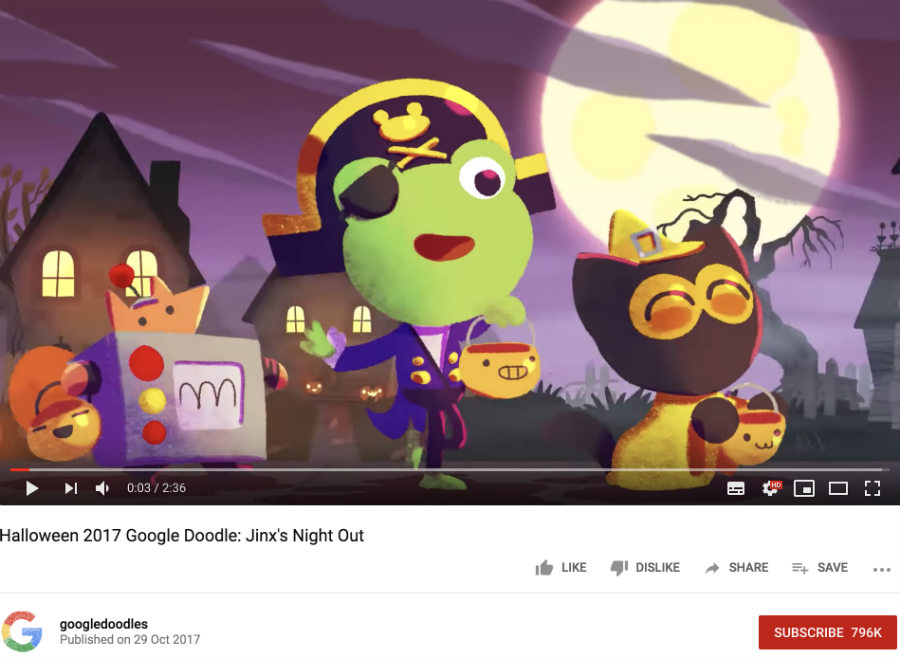 Google Doodles uploaded this 2017 clip entitled Jinx's night out. It's about a ghost who couldn't decide on its Halloween costume. No matter how hard he tried, he couldn't seem to fit in. Until he came as himself, a ghost, and that's when others started pitching in for his costume.
This story is great because the gist is inspiring and teaches you one lesson: Always be yourself.
Zombie prank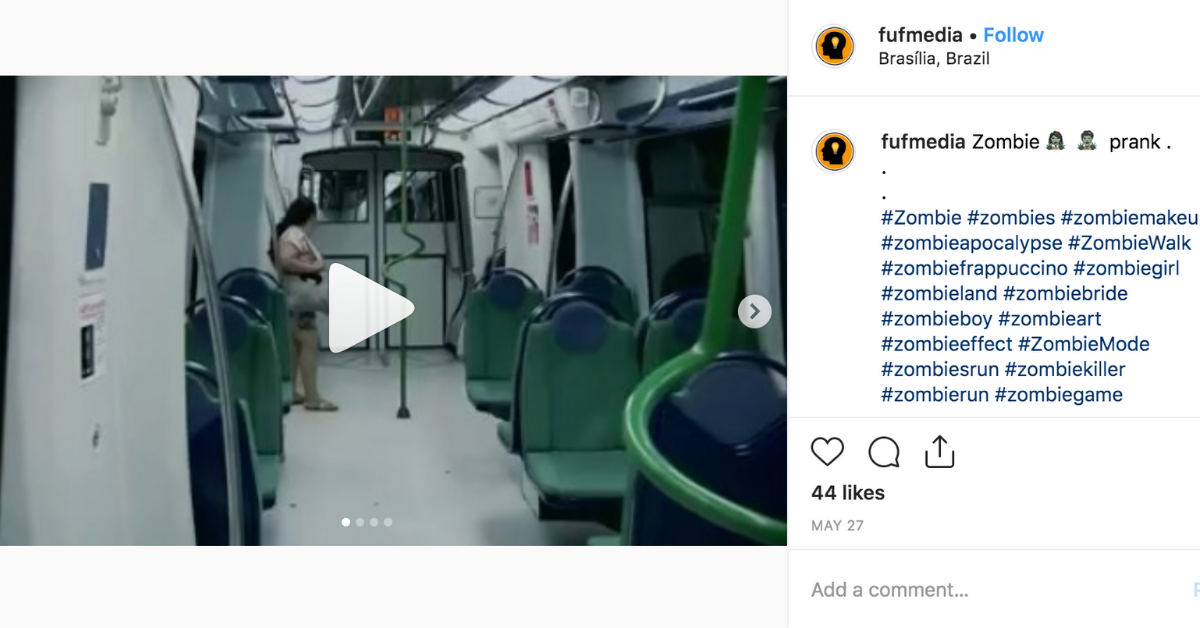 Beware when you watch this Instagram clip because you're going to be clenching your fists like the zombies are going to get you too. And don't say I didn't warn you! This zombie prank in Brazil was so realistic and scary that one of the prank victims fainted at the end. One zombie had to nudge her head to check on her!
Zombie makeup tutorial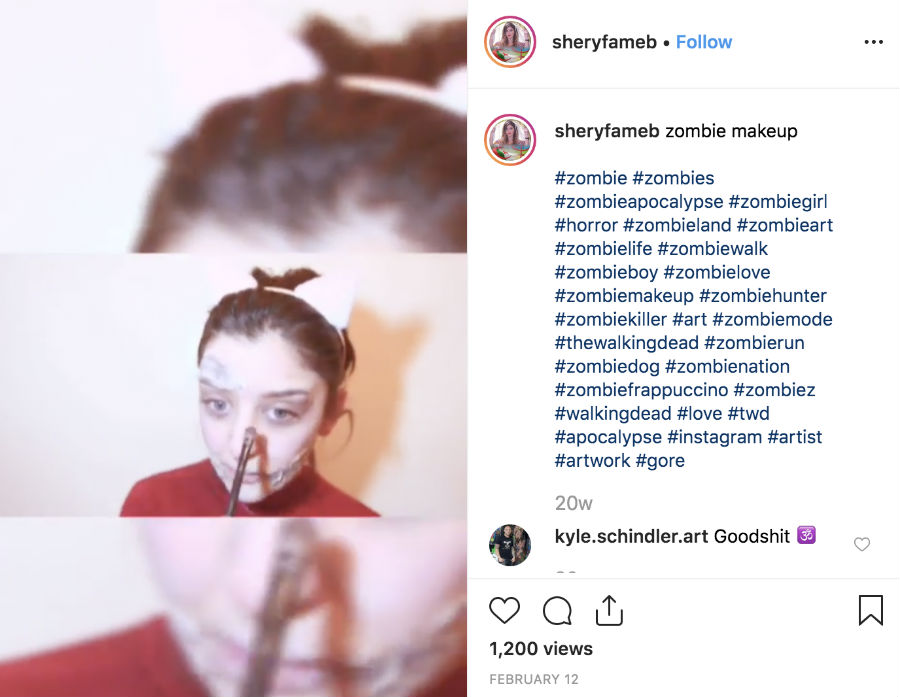 Expect a lot of parties this Halloween season. And Halloween parties come with scary Halloween makeup. This particular makeup tutorial is not only easy to follow, but it's also very fitting for the occasion. Providing value to users through Halloween social media posts will surely gain new subscribers.
Spooky GIF ad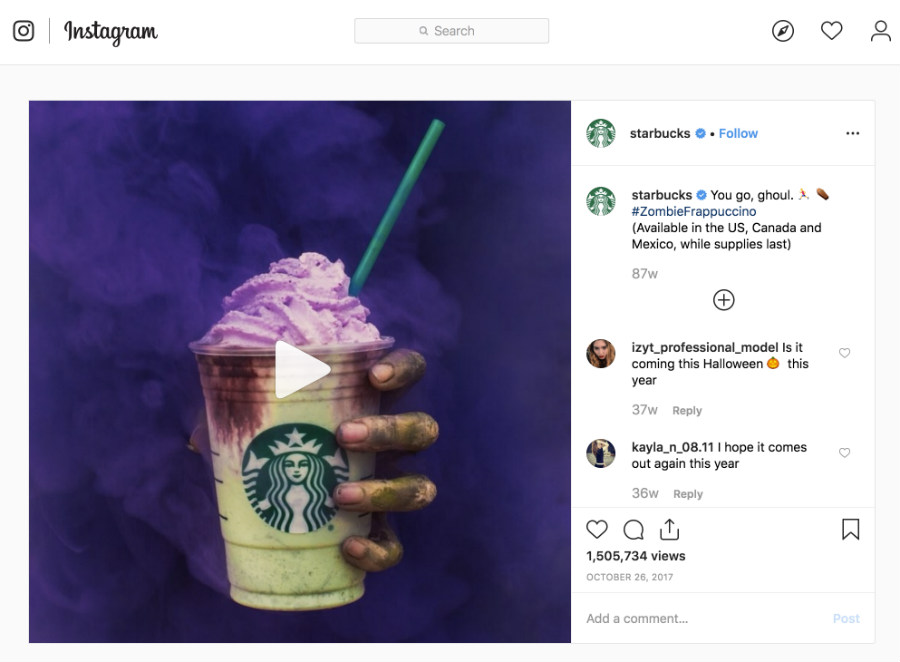 Big brands can get in on the fun too. Starbucks never fails to entice its customers with high-quality posts commemorating several holidays or occasions. This is one GIF of their frappucino with a creepy hand presenting it in smoke. This post is unique and ghoulish without losing focus on the main attraction — the Zombie Frappucino.
Spooky image ad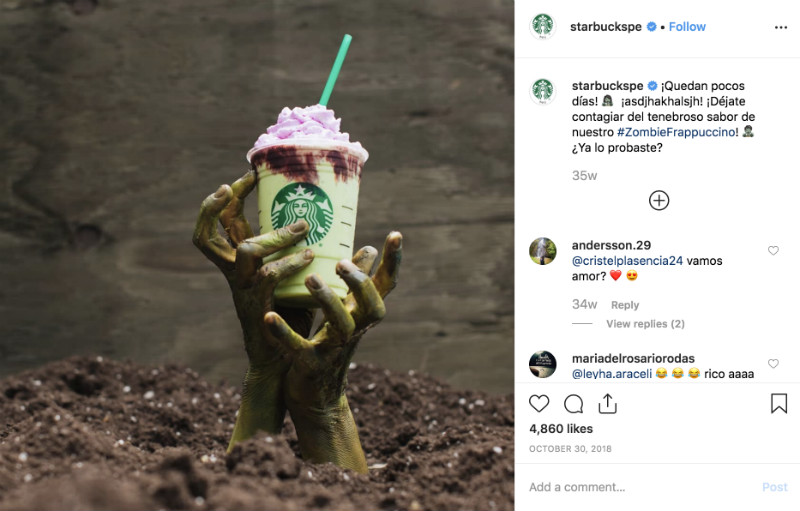 This Starbucks branch in Peru also advertised their Zombie Frappucino in the form of a high-quality image. The eerie hands sprouting from the grave holding the frappucino cup is so eye-catching, you'd want to drive down to the nearest Starbucks cafe to try it! Need a Halloween ad inspiration? Check out our portfolio to see samples of our past works.
Halloween long-form content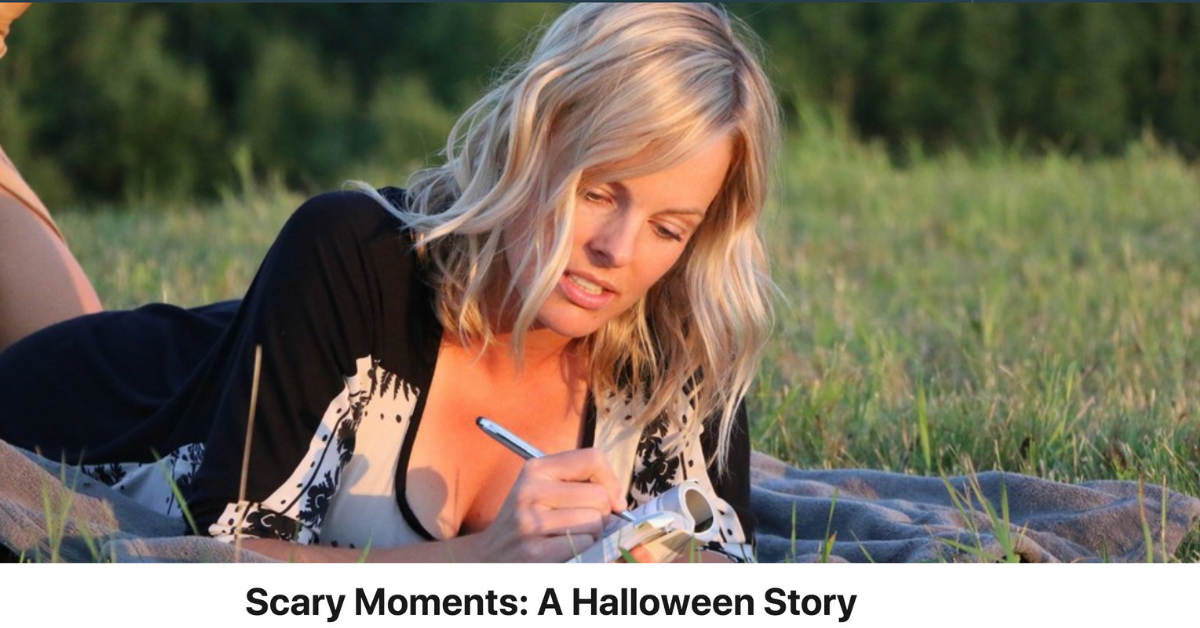 Personalities, businesses, or influencers can take advantage of the Halloween season through long-form Halloween social media posts. However, if this is a marketing tactic, you don't have to deviate from your initial goal. By making long-form content that's either funny or valuable and linking it to Halloween, you'll inevitably hit two birds with one stone.
A money and marketing expert crafted this content on LinkedIn called "Scary Moments: A Halloween Story." It's about the scariest moments of her life that will also make others in the same boat relate.
Recipe how-tos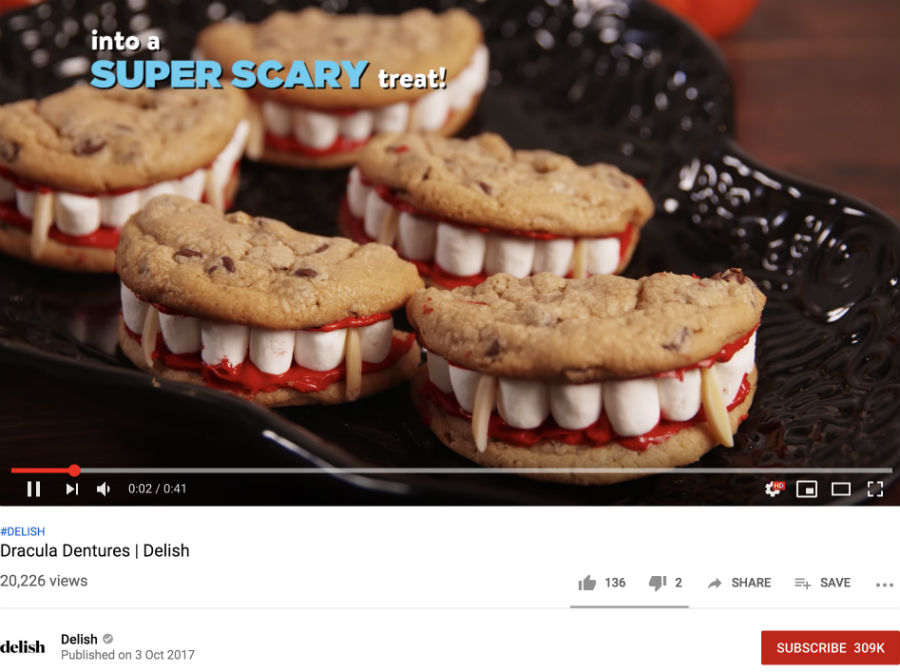 If you're prepping for a Halloween party, this YouTube cookie recipe how-to video might come in handy. But we didn't just choose this because of the delicious cookie recipe. The cookie is actually in the shape of a Dracula's mouth complete with blood, teeth, and fangs!
This is useful for anyone who's organizing a small Halloween party at home, in school, or at the office.
Funny memes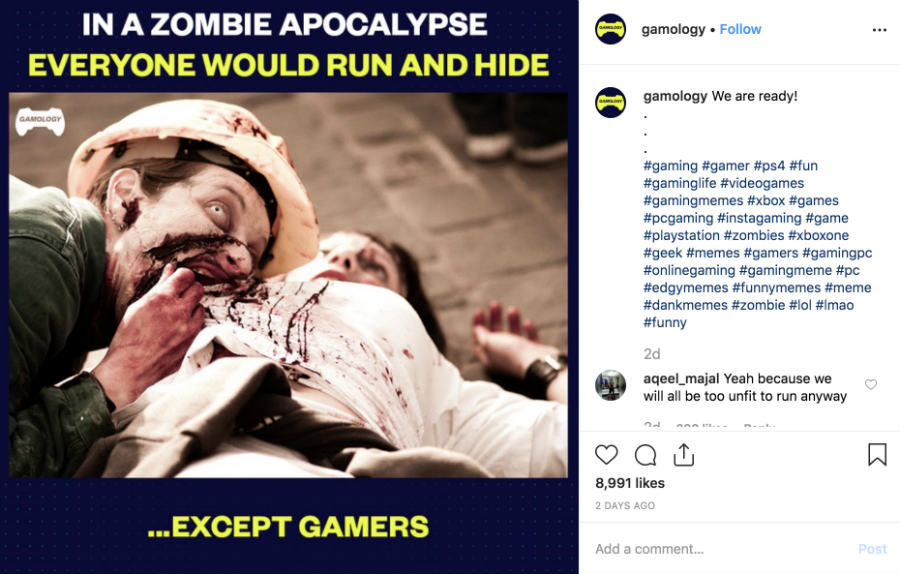 When it comes to Halloween social media posts, expect to see a lot of funny memes before the big day arrives. But what we really like about this Halloween meme is that it's targeted to the gaming industry. In a way, it's both funny and true. No wonder why it has close to 9,000 likes!
Headless Halloween costume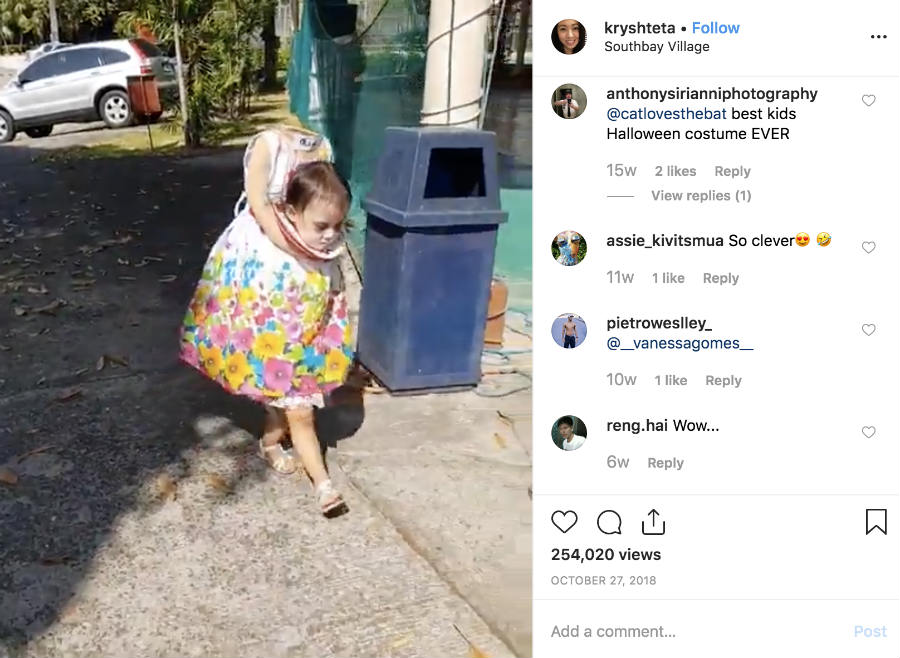 Another fun and memorable way to get into the Halloween spirit is putting together a remarkably deadly costume that will stop you dead in your tracks (pun intended). It's impossible to miss this little girl's headless costume in a pretty flower-printed dress. The whole ensemble is so brilliantly done that nothing can top this off. Great job, mom!
Ozzy Osbourne and Chucky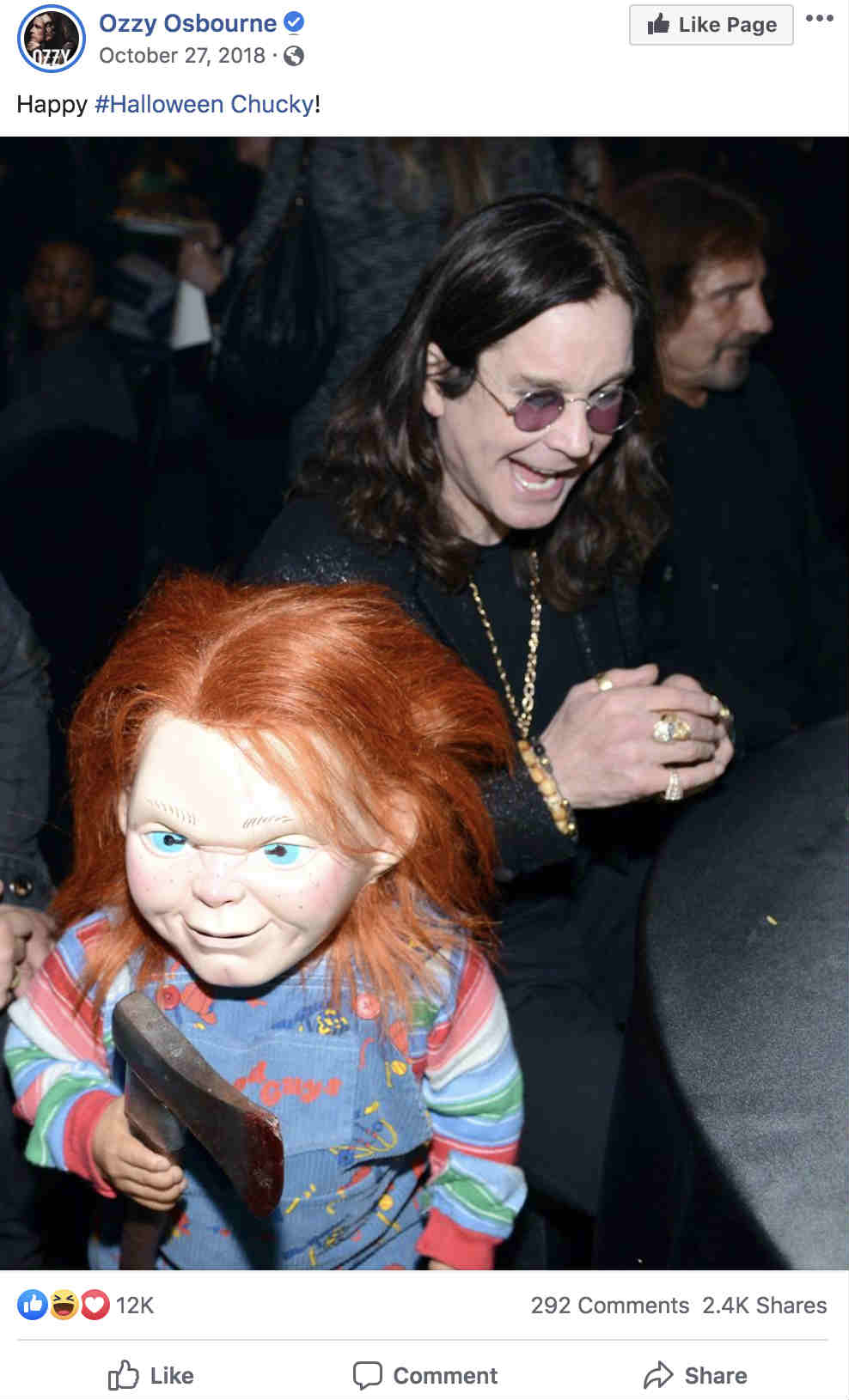 Nothing is cooler than seeing a heavy metal rockstar and a horror film killer sensation all in one frame. Ozzy Osbourne and the fictional "Chucky" from Child's Play surely pumped up this Halloween party last year. Ozzy posted this photo with the caption "Happy Halloween Chucky!" I can hear Chucky responding with his creepy voice — Happy Halloween, wanna play?
Funny tweet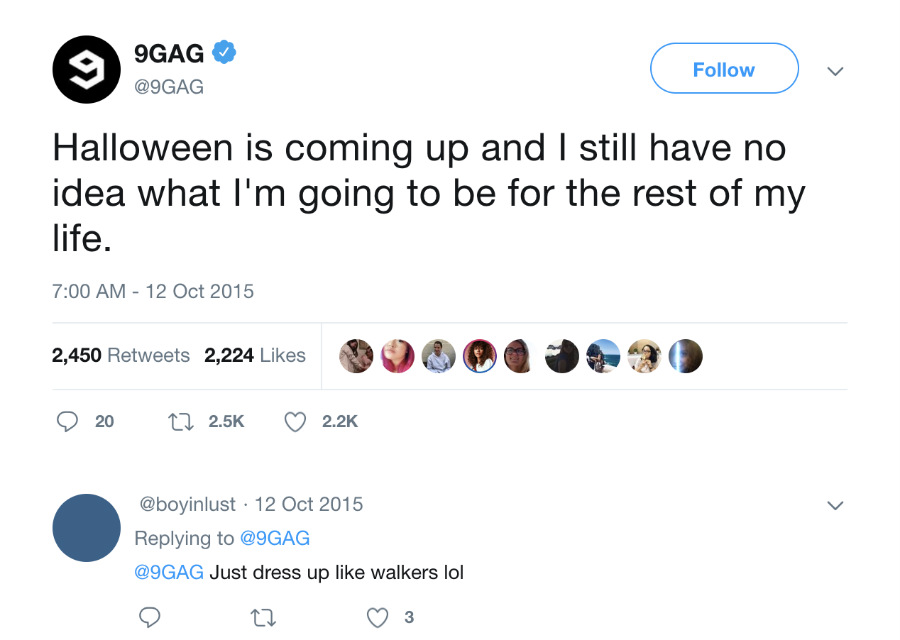 Twitter also boasts funny Halloween social media posts. Sometimes, the best post doesn't even need images to go with it. Words will be enough to have you rolling on the floor. Here's one from 9GAG, a Hongkong-based platform that posts funny content most of the time. It's simple yet entertaining enough that's worthy retweeting.
History of Halloween fashion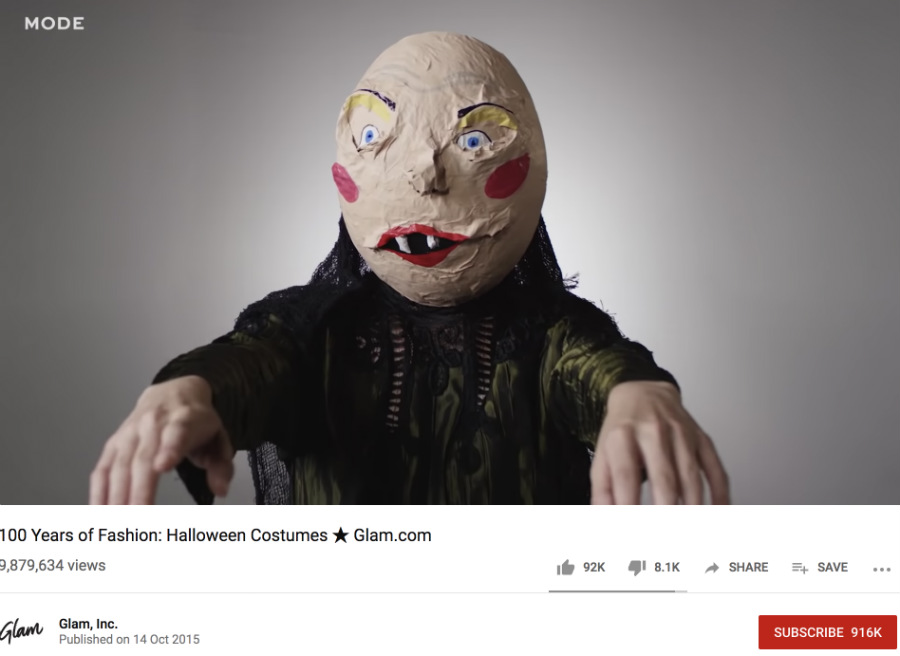 Here's one for the fashionistas. Since the Halloween costume tradition has been around for decades, why not make a montage of the evolution of Halloween costumes? This YouTube video from Glam, Inc. showed how Halloween costumes evolved from covered-up scary to skimpy sexy in a hundred years!
Plus-size costumes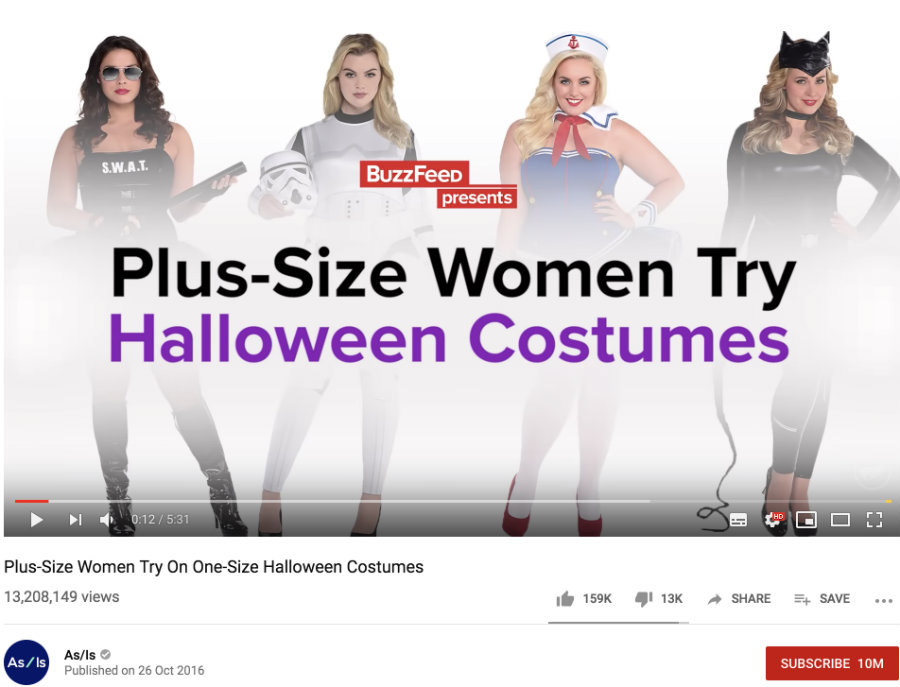 Many women claim that the Halloween season is a time when dressing up in a provocative way is acceptable. In this video, plus-size women try on different sexy costumes that come only in one size. It's funny, and it conveys the true spirit of Halloween — no one really cares how you dress like as long as you have fun!
DIY Halloween decors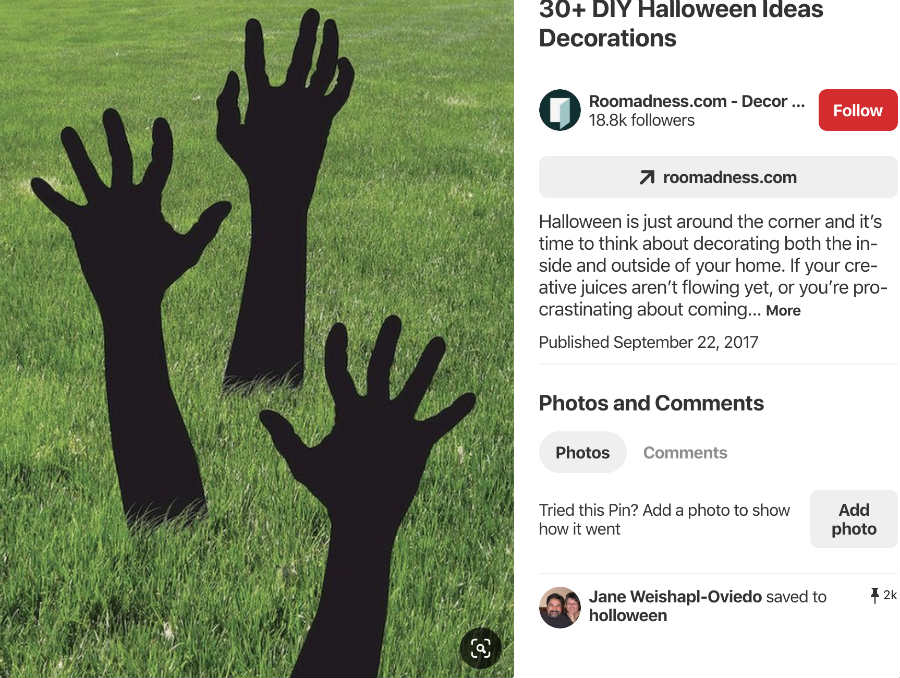 For the do-it-yourselfers, Halloween is a great season to show off your adept crafty skills. Whether you're preparing for a party at home or just magnifying your office cubicle, DIY social media posts are always a joy to see. Here's one DIY post for Halloween decorations on Pinterest that caught our attention.
Wickedly cool Halloween face paint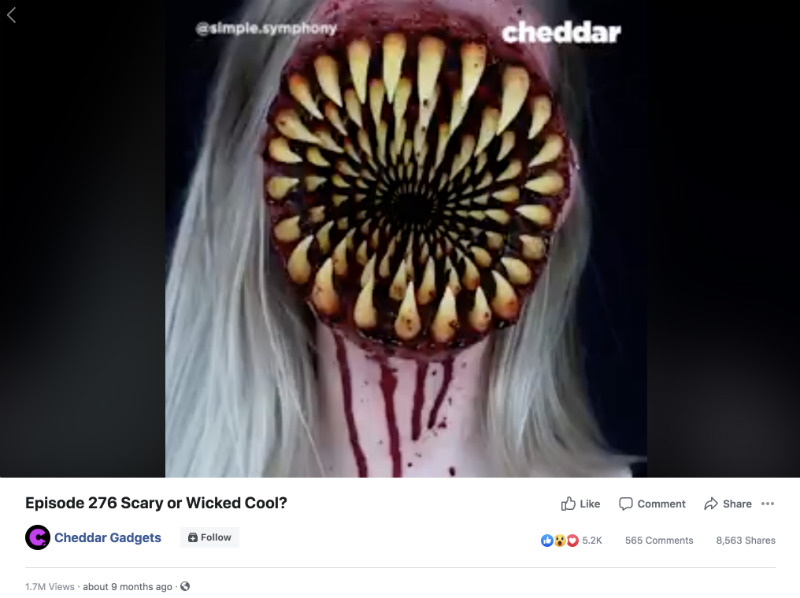 I have to hand it to Cheddar Gadgets for creeping the heck out of me. All these Halloween facial paint and ensemble are so good, it's hard to choose one this coming Halloween season. From fingers sticking out of a forehead, a lady with a lacerated face, cheeks with monster thorns to a stitched mouth and a tongue stabbed with a fork. These amazing artists have mad makeup skills!
Requesting Halloween Designs from Penji
To make the most out of your Halloween social media campaign, it's crucial to make sure that you have graphics that hit the mark. And to do just that, you can leave the design process to us because it's what we do best!
We can offer designs in as little as 24 hours. And we have the creative chops to make your brand stand out from all the noise. All it takes is three easy steps:
1. Create the Project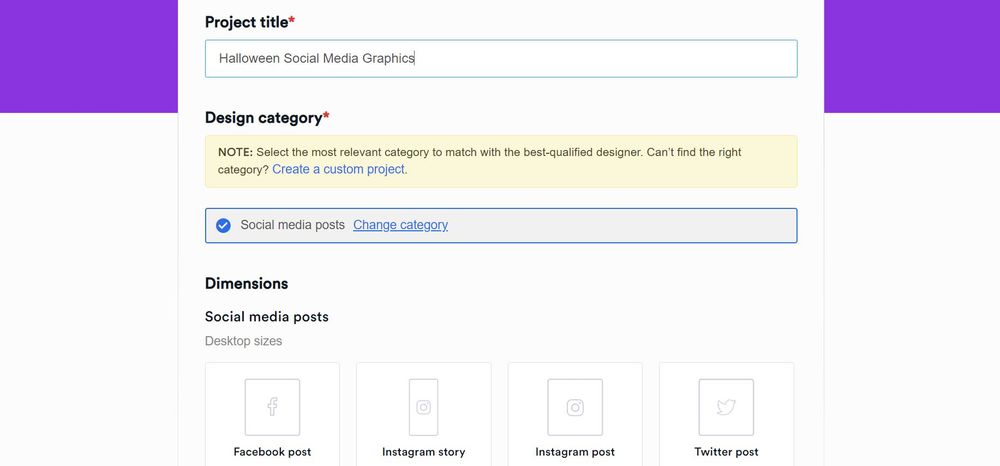 In the Penji dashboard, click New Project. Type the title of your project and select a design category. If you can't find the material you need from the categories, select Custom Project. In the description box, type the details of the project. You can also select a color palette or royalty-free images you'd want to incorporate in the design. Click Create Project. The project will be assigned to a designer who specializes in the category you're requesting.
2. Review and Revise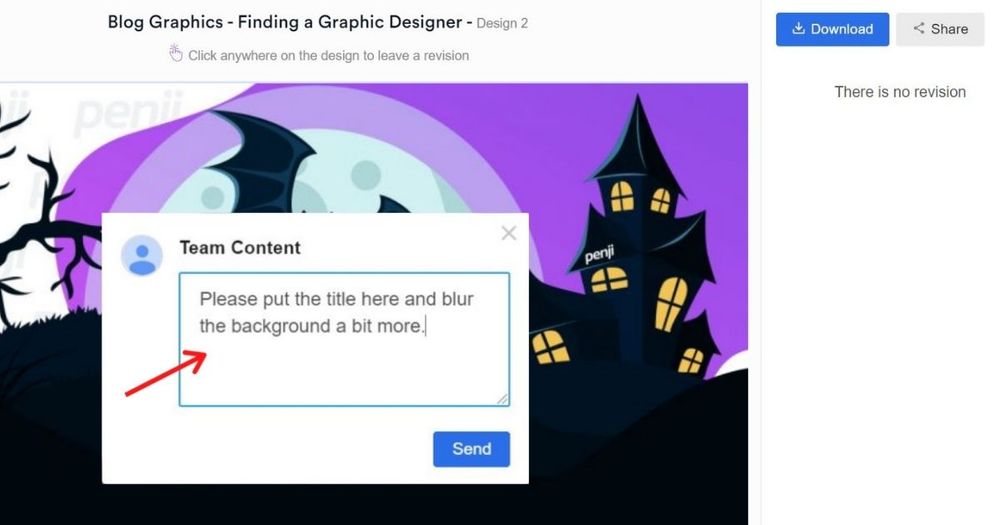 Within 24 to 48 hours, the assigned designer will submit a draft. Click on the file to view the design. If you need anything revised, click on that part and type in your comments. The design will be returned to the designer for revision. We offer unlimited revisions, so you can return the design over and over until you're 100 percent satisfied with it.
3. Download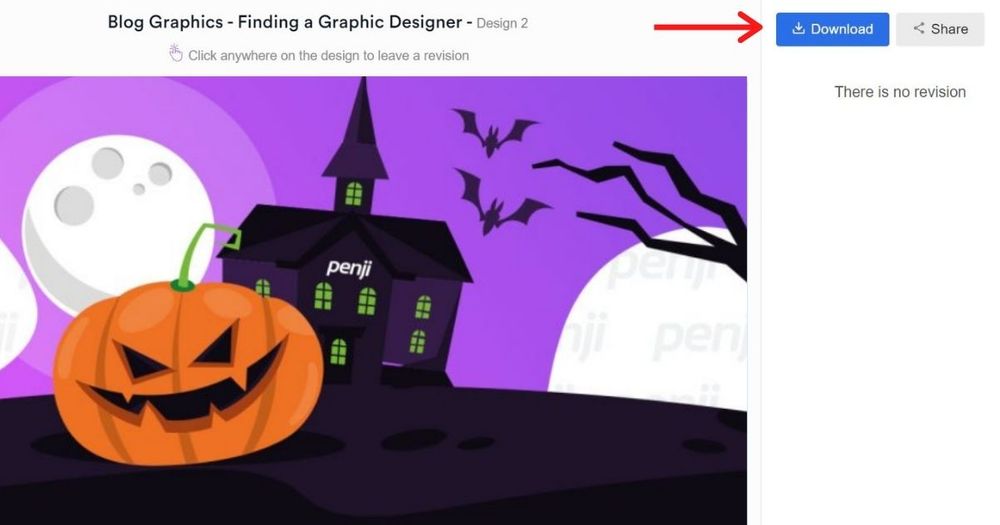 When you're 100 percent happy with the design, click the Download button and it will automatically be saved to your computer.
With the right strategy, tools, and expert design, your campaign will get customers under your spell. Sign up today and try any of our packages risk-free for 15 days!