Halloween is the one day of the year where all spooktastic ideas come to life. Penji is here for all spooktacular ideas for your Halloween advertising campaign. Promoting your business through digital marketing will help boost brand awareness.
With that, we're giving away free design templates to help you celebrate the spookiest time of year. Download these Halloween graphics for your blogs, ad campaign, and social media platforms. Content marketing is great for a holiday campaign! Check out our ideas below.
YouTube Video Ads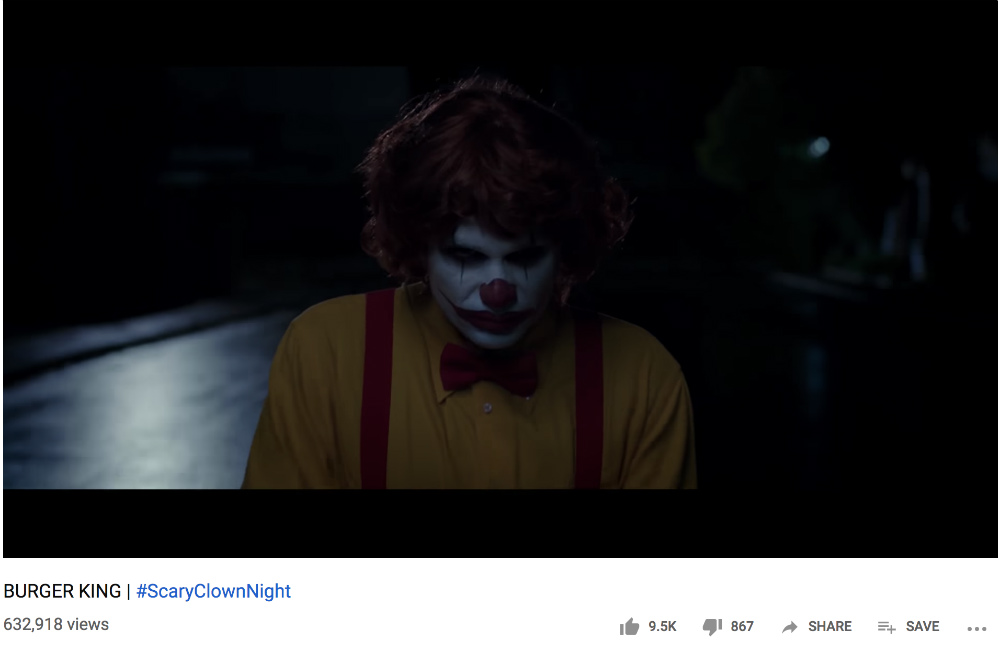 The most widely used YouTube video ad is TrueView. These are pre-roll video ads with a view-through rate of 15 percent. The average cost may also run between $0.10 and $0.30 per view.
Burger King creates limited edition strategy. They made this spooky video advertising their free whopper when you come dressed as a clown in select BK stores in the US. This is great for customer service and foot traffic in house!
Snapchat Campaign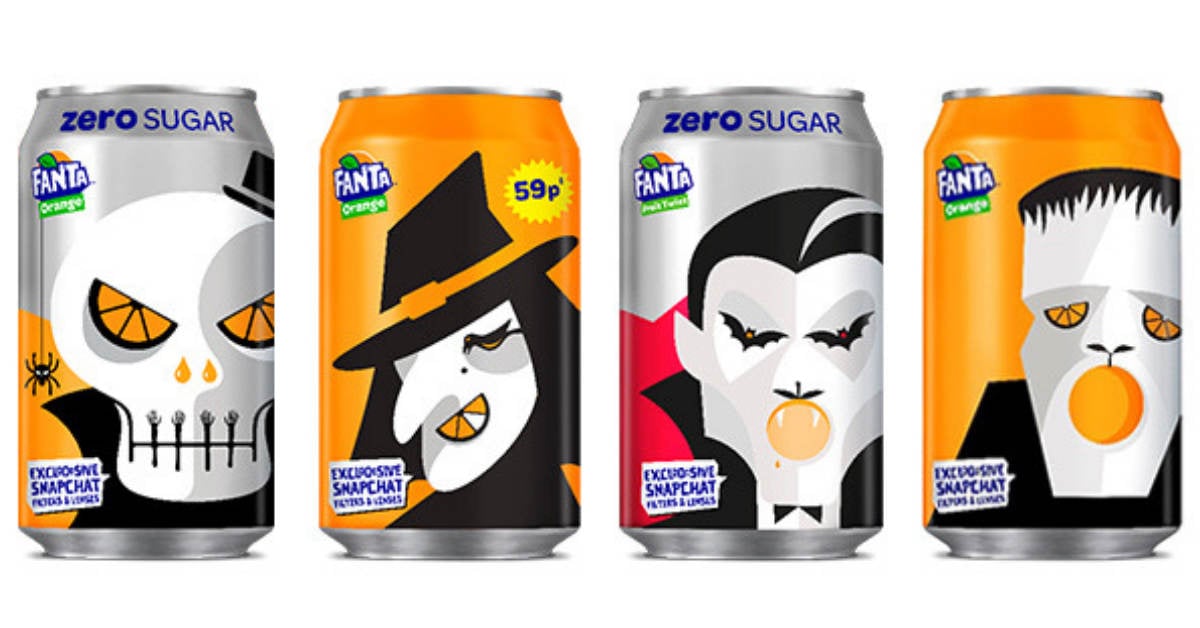 Creating limited edition products should get your target audience excited. Without changing the branding, small and large companies can take their packaging a notch higher this Halloween season. A few design changes and digital integration can really help. You can enhance your holiday marketing campaigns.
Fanta developed a creative Halloween packaging idea. This ties into limited edition strategy. They put a QR code on Halloween-themed cans, and when consumers scanned it on Snapchat, it unlocked creepy filters.
Customized Posters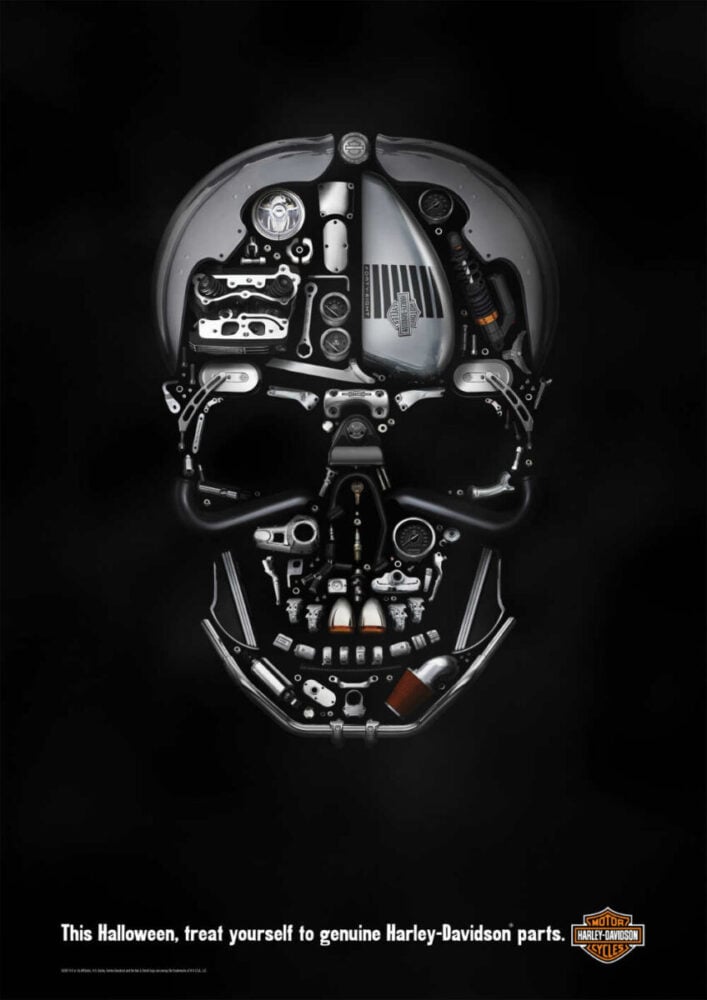 Who says everything has to be digitally advertised? Just know, the best marketing strategies still focus on conventional marketing. Harley Davidson didn't disappoint with their Sportster Forty-Eight Bike poster. It's an image of a skull containing the various bike parts with the catchphrase: "This Halloween, treat yourself to genuine Harley-Davidson parts."
The graphic design looks simple, but the simplicity is what makes it stand out. The overall black and grey composition, as well as the high-quality skull image convey the entire Harley Davidson branding.
Blog Marketing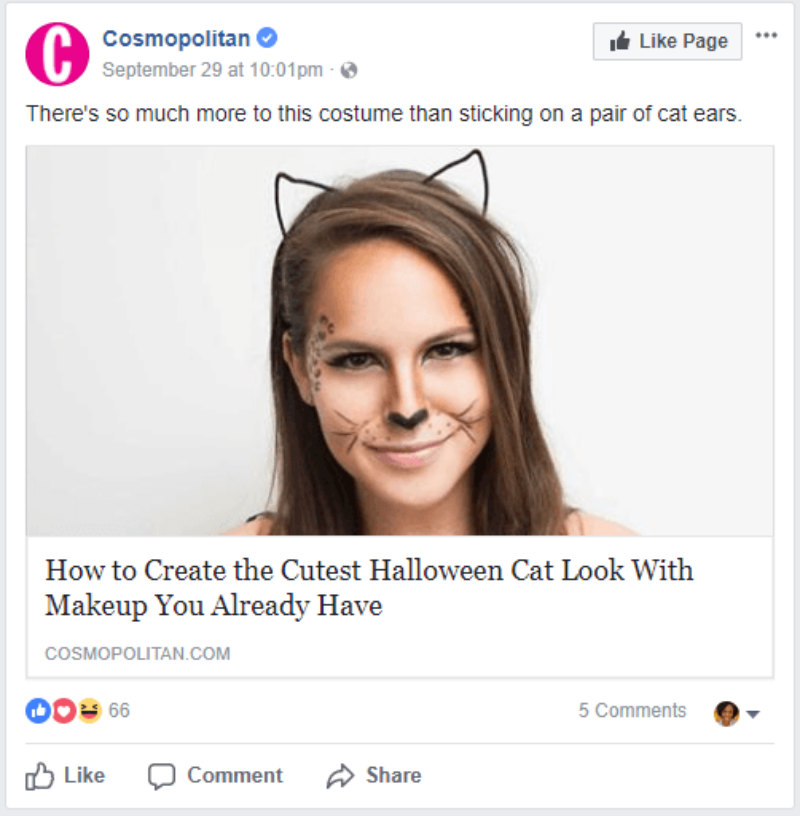 Blog marketing ultimately has an extensive audience reach, especially when done the proper way. Valuable, informative, or funny content is sure to get likes and shares in a varied demographic range. Blog marketing connects consumers to companies can't reach through emails.
Of course, the biggest challenge is to have a high click-through rate. Aside from great content marketing, the blog title should reel consumers in. Cosmopolitan gave makeup enthusiasts tips on how to create a cute cat Halloween look over your makeup.
Facebook Ad Campaign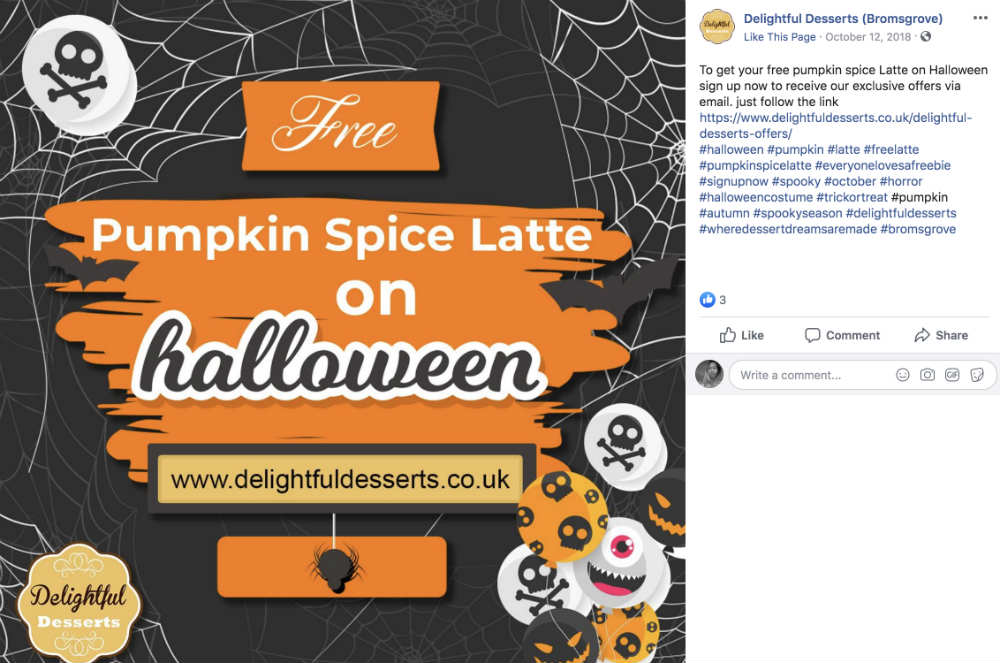 With over 2 million Facebook users, utilizing Facebook Ads will do more good than harm to your company. Additionally, the modification and campaign adjustment features are perfect for startups.
Any ad that has the word "Free" will surely capture attention. Similarly, this is just like what Delightful Desserts did with theirs.
Instagram Ads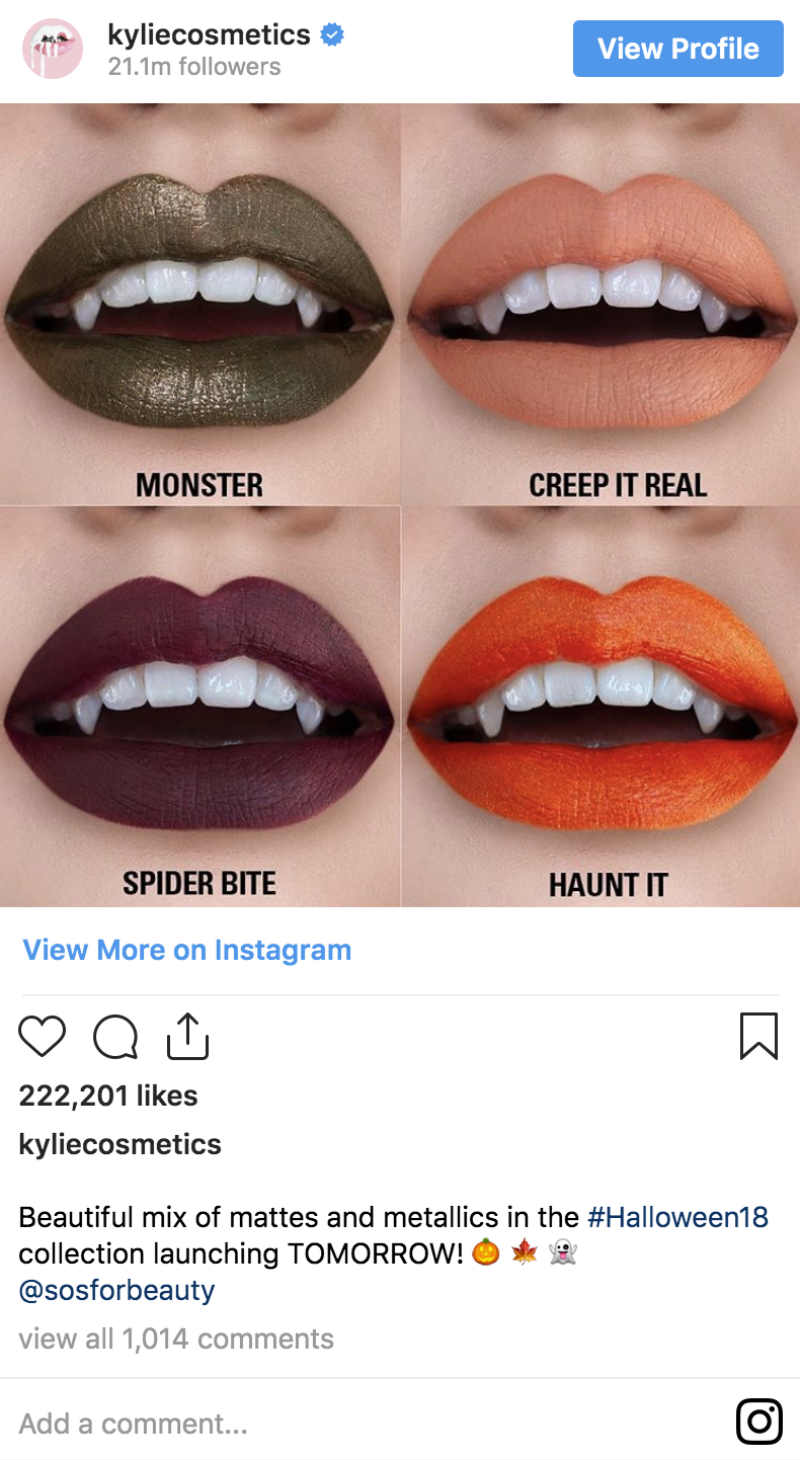 Acquired by Facebook in 2012, Instagram Ads also gives you a couple of media choices depending on your preference. You can choose from Stories Ads, Video Ads, Carousel Ads, Collection Ads, or Photo Ads. The average cost-per-click may range from $0.50 to $1 but may reach up to $3 for the big industry players with a hefty marketing budget.
Kylie Cosmetics never disappoints when it comes to high-quality images. This Halloween-inspired Instagram Photo Ad is for the new matte and metallic collection launch.
Twitter Ads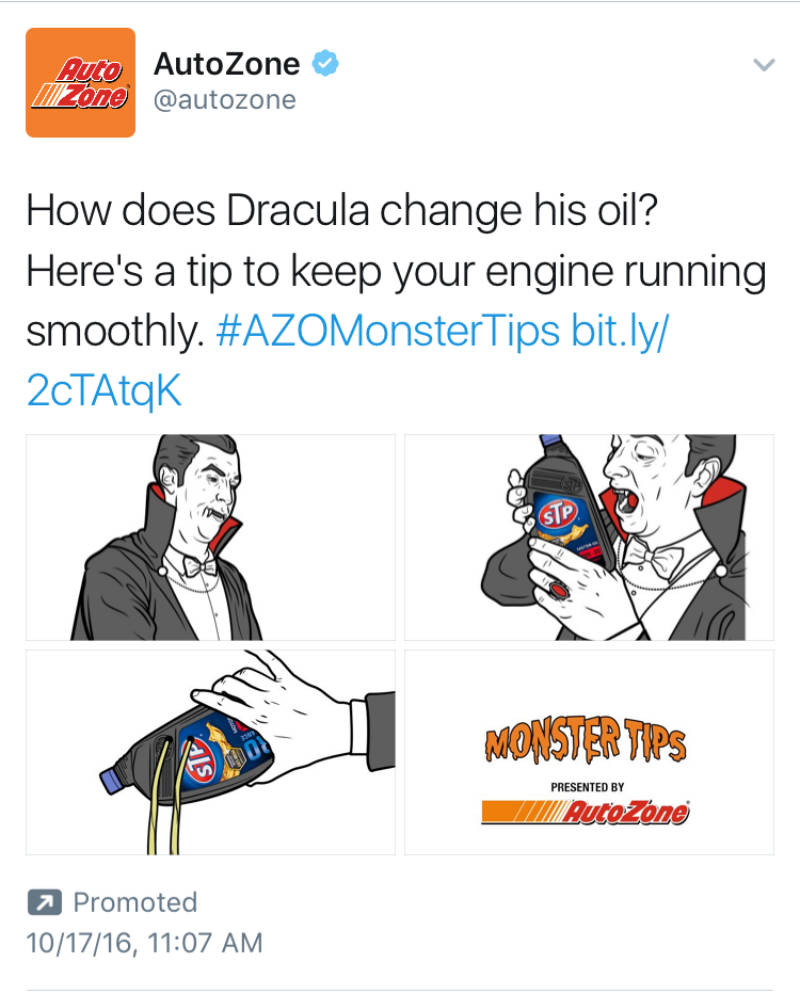 Twitter also gives other social networking platforms a run for their money. It works similarly with Facebook and Instagram Ad campaigns in terms of modification. Advertisers can go through three simple steps too:
Choose the target audience
Amplify Twitter messages and get discovered
Set a budget and pay if users retweet, like, reply or click on promoted Tweet
Holiday Advertising In-house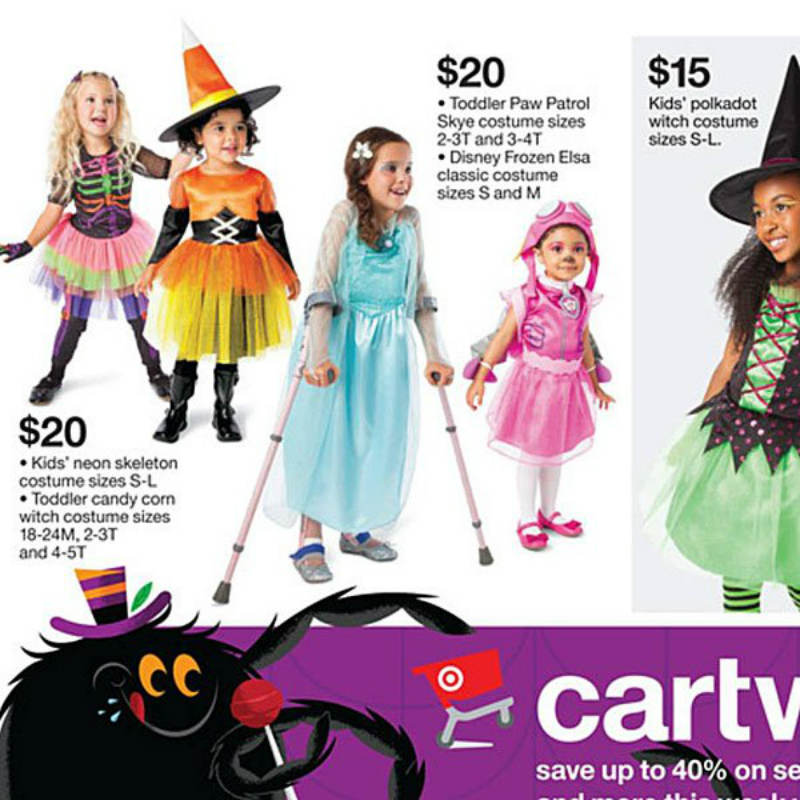 Catalogs still offer amazing sales and marketing results. However, provided that the content is a cut above the rest.
Target's marketing strategy stepped up to the plate with their holiday campaigns. It featured a young girl with an injury who dressed as Elsa from the movie, Frozen. This Halloween ad is strategic because it evokes emotions.
Need help with your catalog? Check out our portfolio and see samples of designs we've done for our clients.
Outdoor Advertising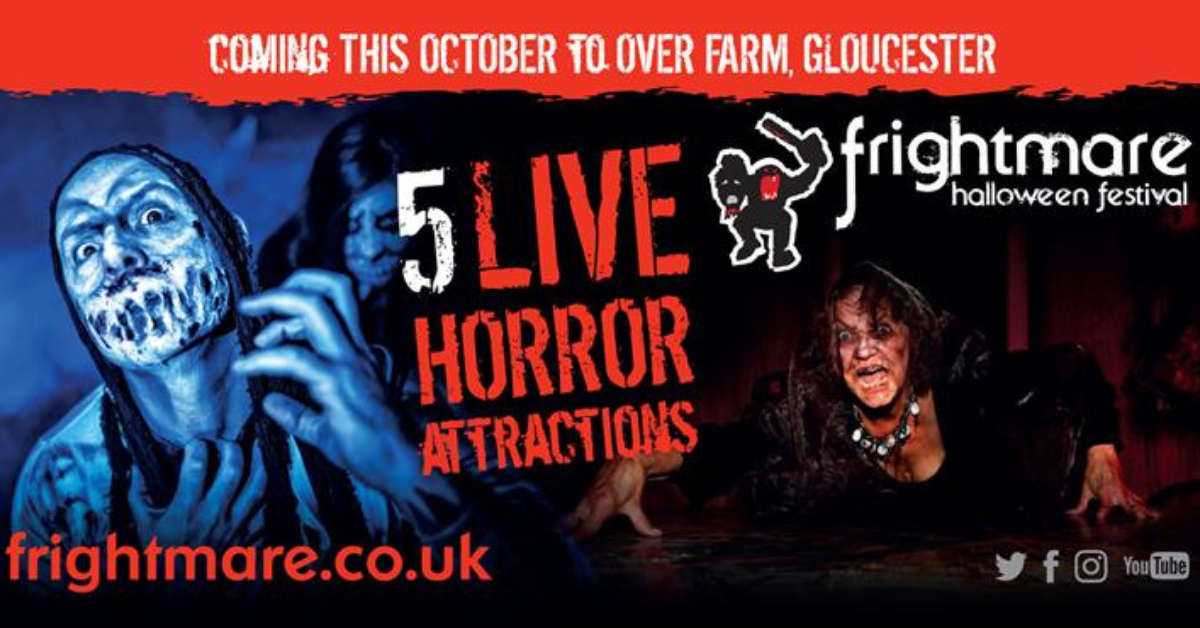 Outdoor advertising caters to a variety of audiences. Plus, it's not limited to social media only. Whether it's a flyer, poster, or billboard, digital immigrants will have equal opportunity to scrutinize any form of outdoor marketing media. This tool is great for exciting your existing customers about your products and services as well.
However, this Over Farm Frightmare marketing campaign invoked a different feeling for children. The Advertising Standards Authority censured their billboard and poster Halloween ad with a scary, sinister man holding a chainsaw and a decapitated head. The organization said the ad wasn't child-friendly especially that it was next to a train station.
Come to think of it, if your billboard graphics can make this powerful impact on innocent eyes, then that means you're on the right marketing path.
Requesting an Ad from Penji
Whether you're going for traditional ads or digital ads, it's crucial to make sure that you have the right graphics. Otherwise, you might as well throw money straight down the drain. Our designers at Penji can help you make the most out of your ad spend by crafting images that spark attention and increase sales.
Best of all, it only takes less than five minutes to create a project in our user-friendly system!
1. Create the Project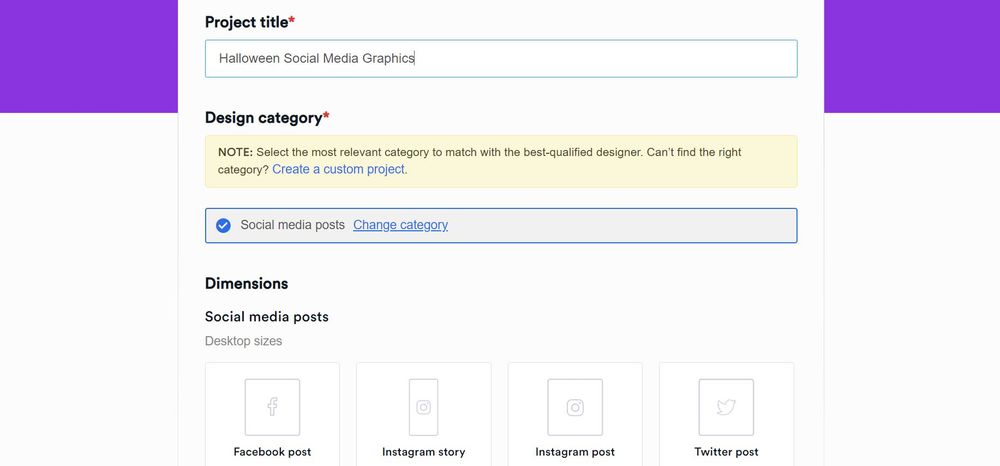 In your dashboard, click New Project and afterwards type in your title. In the category field, select Billboard ads, Print ads, Google ads, or Digital ads.
If the type of ad you're requesting isn't available, simply select Custom project. In the description box, type in the details of the project, including stock photos you might want to include and your preferred color palette. Once you're done, click Create Project.
2. Review and Revise
Within 24 to 48 hours, the designers assigned to the project will submit a draft. To view, click the file within the thread. If the design looks exactly as you want it, proceed to the third step.
If you need anything revised, click anywhere on the image and type in your comments. The design will be returned to the designer for revision.
3. Download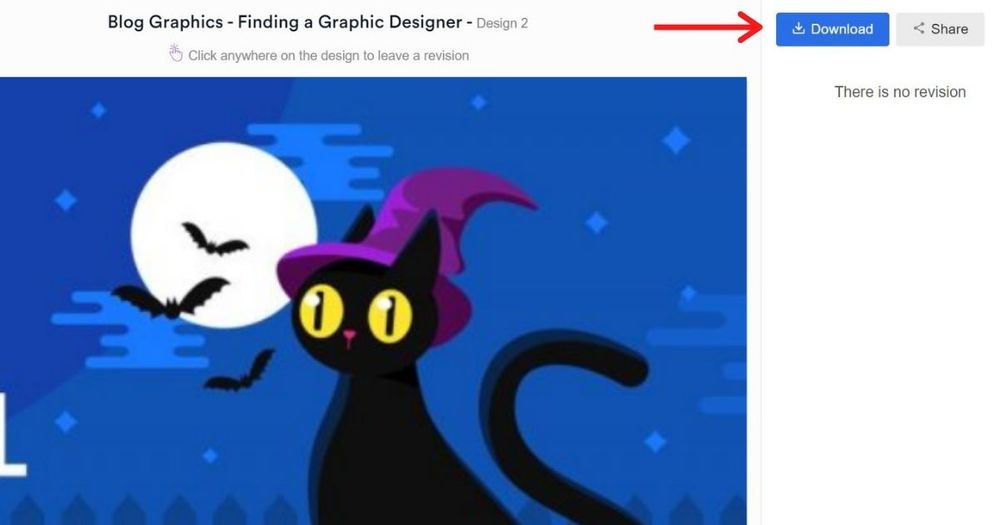 Once you're happy with the design, click the Download button and it will automatically be saved to your computer.
See how our services can power up your Halloween campaign this year. Sign up today and try any of our packages risk-free for 15 days.