A food delivery logo should effectively communicate the essence of your brand and convey a sense of trust, speed, and deliciousness. Visual elements like forks, spoons, knives, aprons, and plates represent the food delivery concept. If you're stuck in limbo with your company logo, here are some famous food delivery logos for inspiration.
1. GrubHub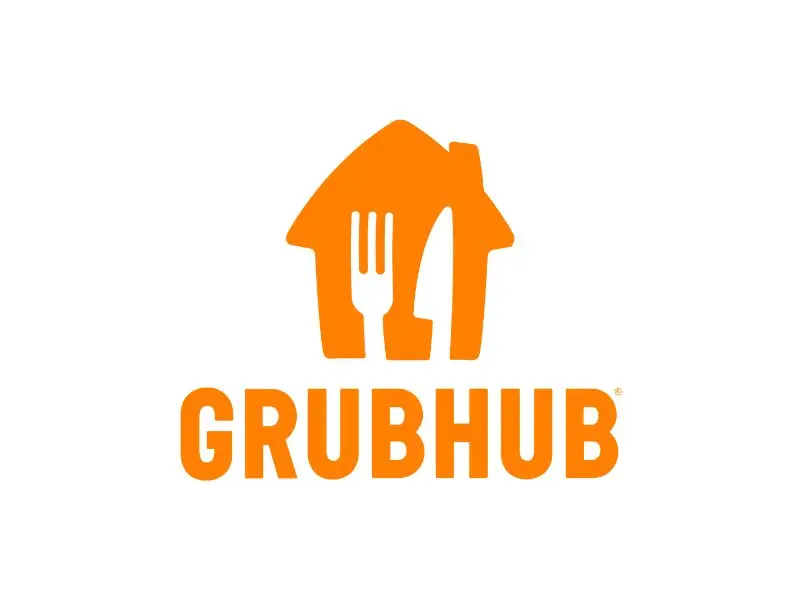 Grubhub is a leading online and mobile food delivery service. It has the most extensive network partners in more than 4,000 US cities and London.
Grubhub pumps up food ordering using innovative and user-friendly platforms and an improved delivery experience. Besides bringing delicious food to customers, the firm also supports local restaurants that the pandemic has hit.
Grubhub's orange and white logo creates a stunning first impression. The name is a witty wordplay of "grub," slang of food, and "hub," which means market or mall. Above the texts is an icon consisting of a house, fork, and knife, depicting the services offered by Grubhub.
Want these eye-catching food logos?
Get your food logo from Penji at affordable costs now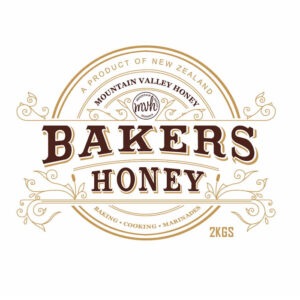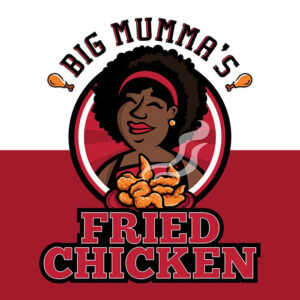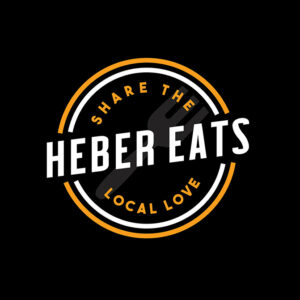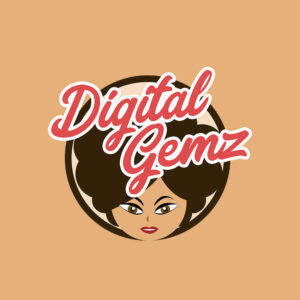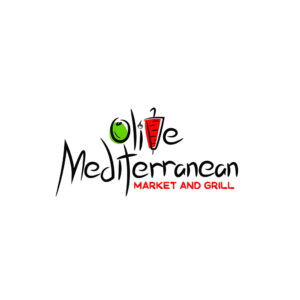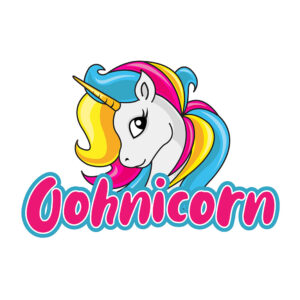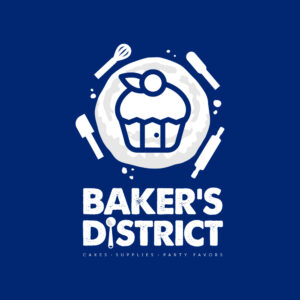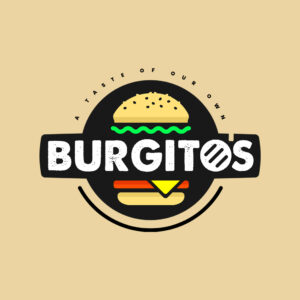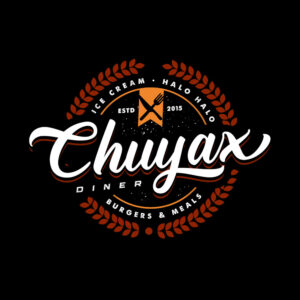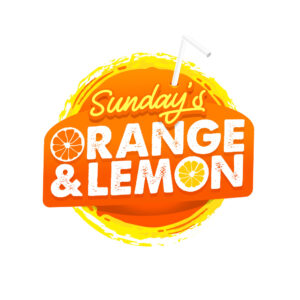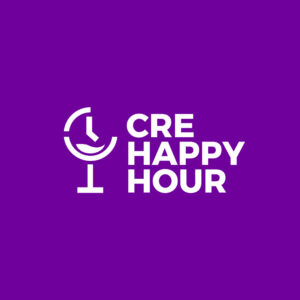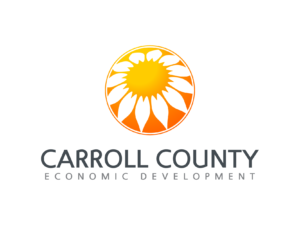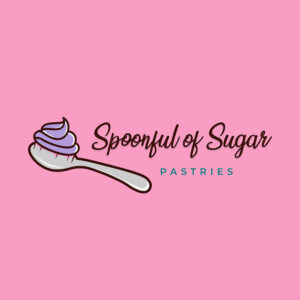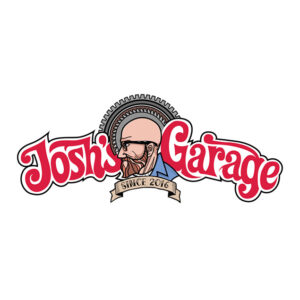 2. Uber Eats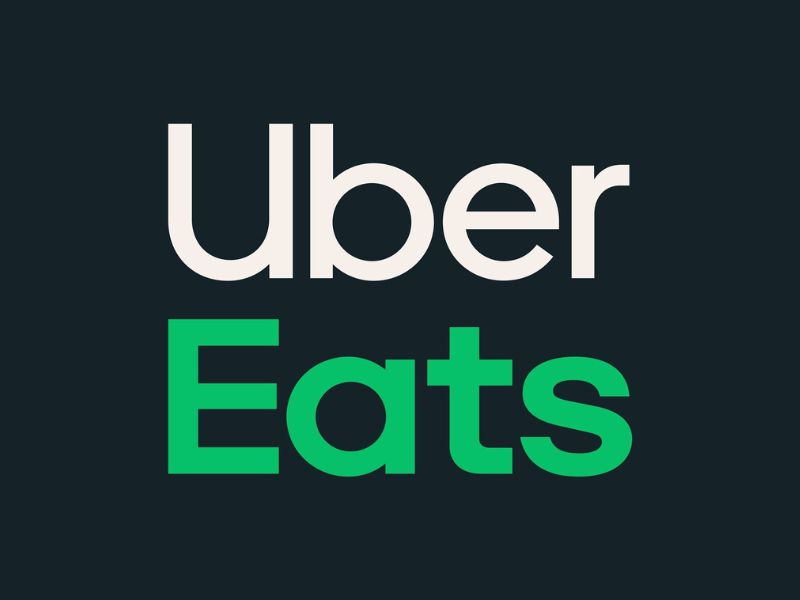 Uber Eats is Uber.com's food delivery platform. It helps getting delicious food from a local restaurant as easy as booking a ride. With the Uber Eats app, customers are connected to a wide range of local food establishments and order from the full menus wherever they want.
If you are looking for a simple food delivery logo design, this one from Uber Eats will suit your preference. Uber Eat's pure text logo uses a similar font style to the parent company Uber. Still, the overall design exudes simplicity and style.
3. Postmates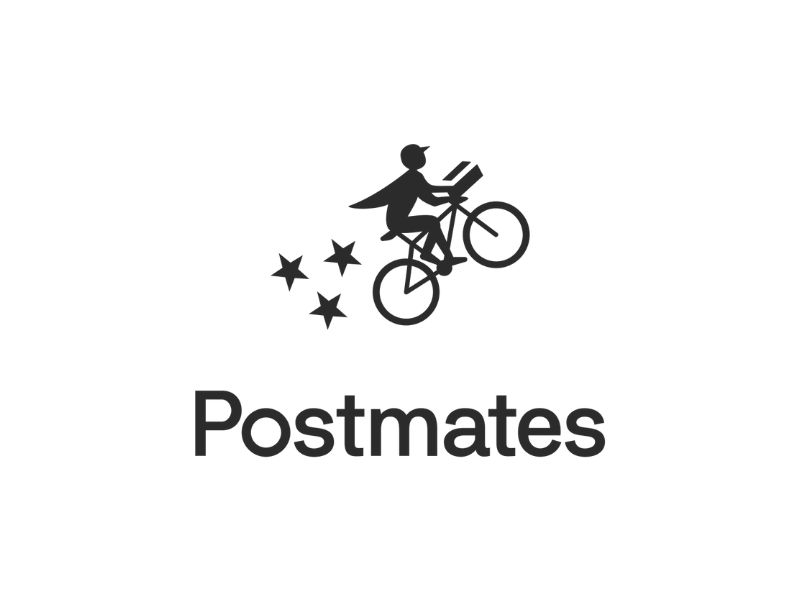 Postmates is a US-based company that delivers food, drinks, and other on-demand goods. It was established in 2011 and landed its first million deliveries in 2013. Currently, Postmates serves 80 percent of the US households in 50 states and 4,200 cities.
The flying cyclist is the focal point of the Postmates logo. Behind the image are three stars giving a moving effect. The sleek and sophisticated design helps it stand out as one of the most popular food delivery apps on the market today. The overall design builds creative and unique food brand identity.
4. Delivery Hero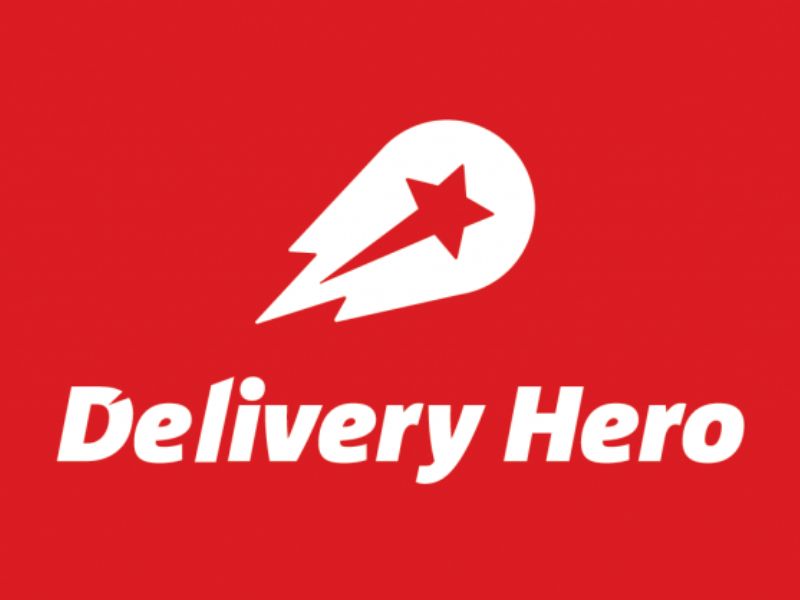 The European-based Delivery Hero offers all the restaurant food you can ever imagine. It delivers organic food, vegan cuisine, as well as Asian dishes, too. Delivery Hero is available in 40 countries and serves 300 cities in Europe.
Delivery Hero's bright red food delivery logo features a star and lighting image. The icon can easily catch the eyes of the audience. Generally, the logo tells a story about the brand. Delivery Hero is committed to delivering anything fast and easy-from prepared meals to groceries, coffee, medicine, and flowers.
5. Foodpanda
Foodpanda is an online food delivery app owned by Delivery Hero. With headquarters in Singapore, Foodpanda operates as the lead brand for Delivery Hero in Asia, with its offices in Singapore. Discover thousands of exquisite restaurants near you and enjoy their tasty meals delivered by Foodpanda riders at your doorstep.
The upper part of the Foodpanda logo shows a monochrome panda head image. The panda was smiling and looked friendly. These are the qualities that the brand wants to promote while providing high-quality food delivery.
6. Waiter.com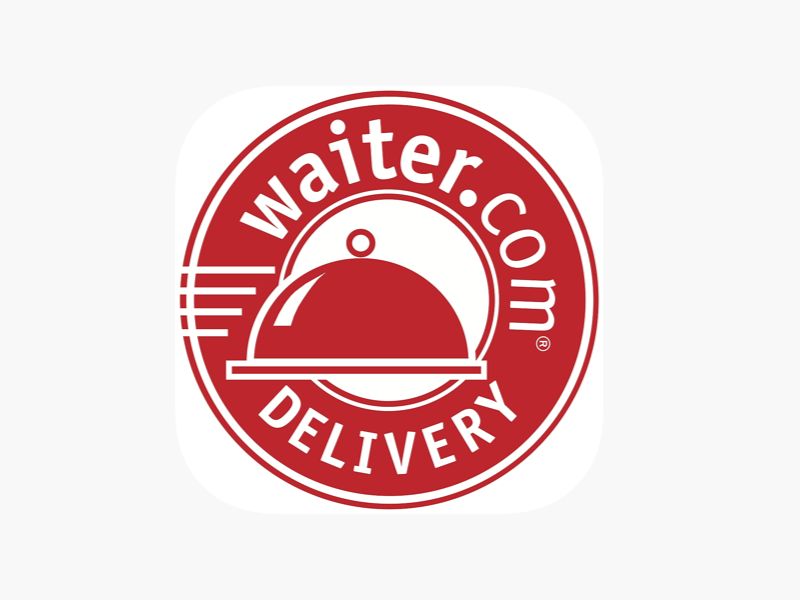 Waiter.com is one of the oldest food delivery platforms on our list. The company began the concept of ordering food online in 1995, helping Silicon Valley restaurants with delivery or takeout. Today, Waiter.com is offering office meals and business catering from 1,300+ restaurants nationwide.
The rounded symbol of Waiter.com uses a red and white color scheme. Inside this food delivery logo is a cloche icon that symbolizes the service offered by the platform.
7. Doordash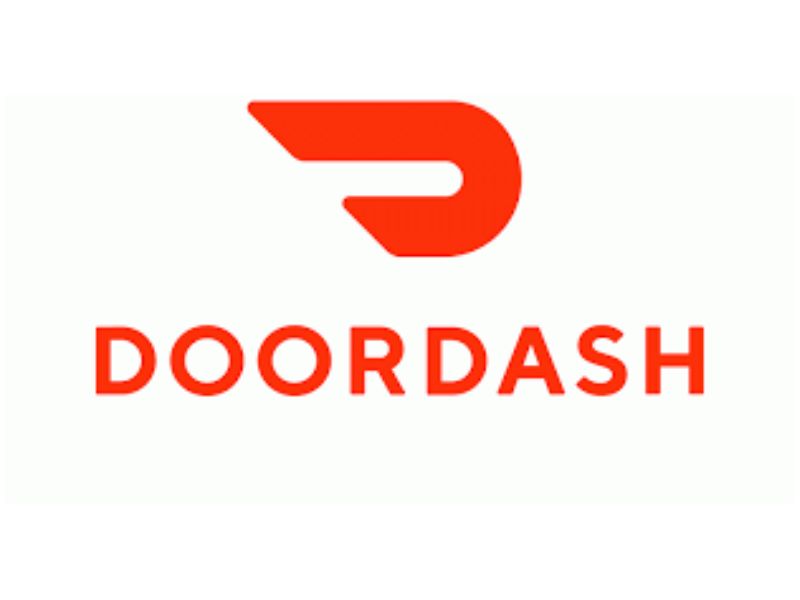 DoorDash is one of the first food delivery companies in the world, with 20 million active users. It is partnered with 340,000 restaurants in 4,000 cities in the US. Founded in 2013, DoorDash transformed from a mid-level competitor to a food delivery company leader in the US.
While the red and white scheme seems familiar among the logos in our list, the Doordash food delivery logo added a unique but meaningful image, a door handle. The design signifies the brand's commitment to delivering delectable meals right to your door.
8. Deliveroo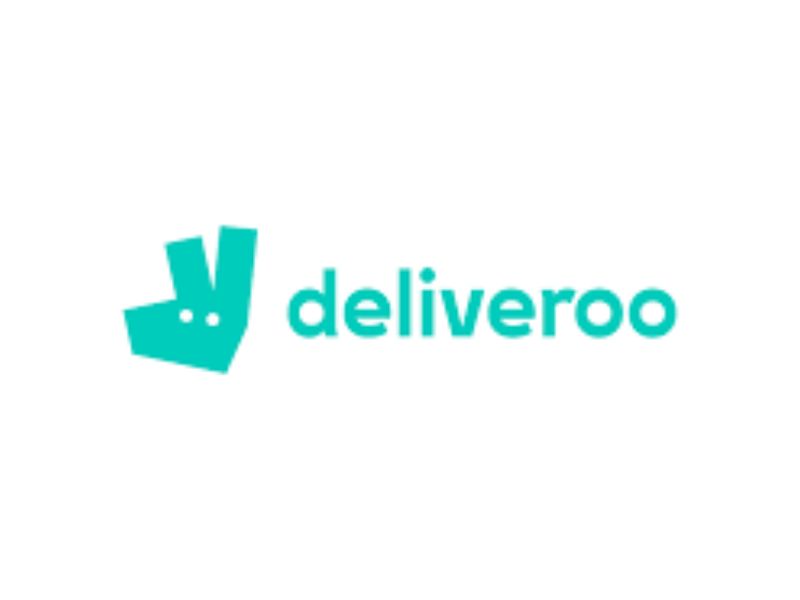 Deliveroo is one of the hottest start-ups in the UK. The food delivery app was established in 2013, bringing a fantastic variety of food anytime! The Amazon deal potentially puts its valuation worth $2 billion with the retail giant's $575 million investment.
Deliveroo is one of the fastest-growing online platforms in Europe for restaurant delivery, operating in France, Spain, and the UK.
Deliveroo's logo mark is an abstract kangaroo face using the brand's teal color. For flexibility, the logo can work as a favicon in large areas like billboards.
9. Zomato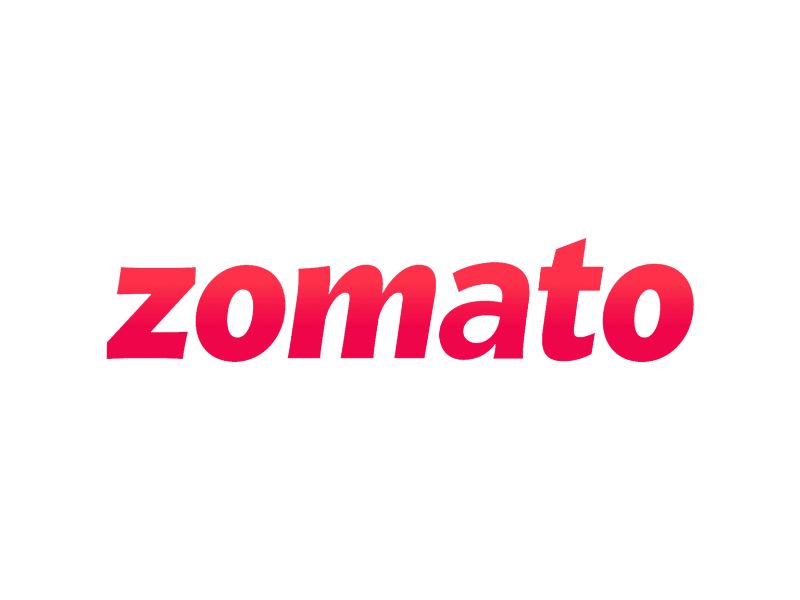 Zomato was launched in Delhi 12 years ago and is now being used in 24 countries worldwide! The brand started with the concept of digitalization. They collected menus from local restaurants, scanned them, and uploaded them online. The Indian food delivery company serves 500 cities with over 200,000 merchants.
This is one of the most straightforward logos on our list: no icons, no symbols, just the text. The most common color scheme of Zomato's logo bears the white letter marks on a red background. The brand sometimes uses red letter marks over a white background. And it's worth noting the color symbolism here (tomatoes are red).
10. Mr. D Food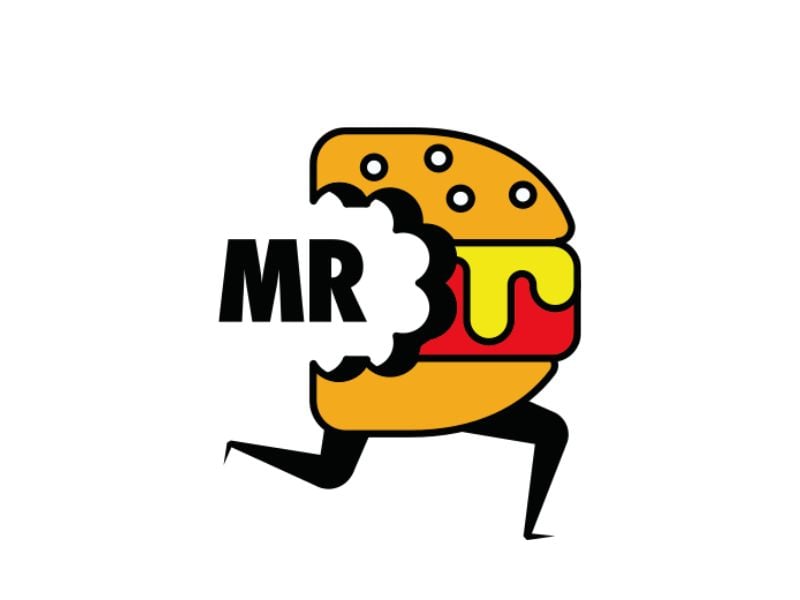 Mr. D Food is formerly known as Mr. Delivery and is South Africa's favorite food delivery service.
The service switched to a tech-focused platform, now servicing 1 million customers in 2,500 locations. Consumers in South Africa can now order food online from over 7,000 restaurants with just a tap on their smartphone.
The clever Mr. D Food logo is one of the most unusual designs on our list. But, it has its own way of conveying the brand personality to the public. The "running burger" icon also shows the "D" initials of Mr. D. Unique logos like this leave a solid and lasting impression, especially on the younger customer base.
Why Choose Penji for Food Logos and Branding?
To give you a glimpse of Penji's work, here are five enticing food delivery logos created by our professional graphic designers.
1. Foodigy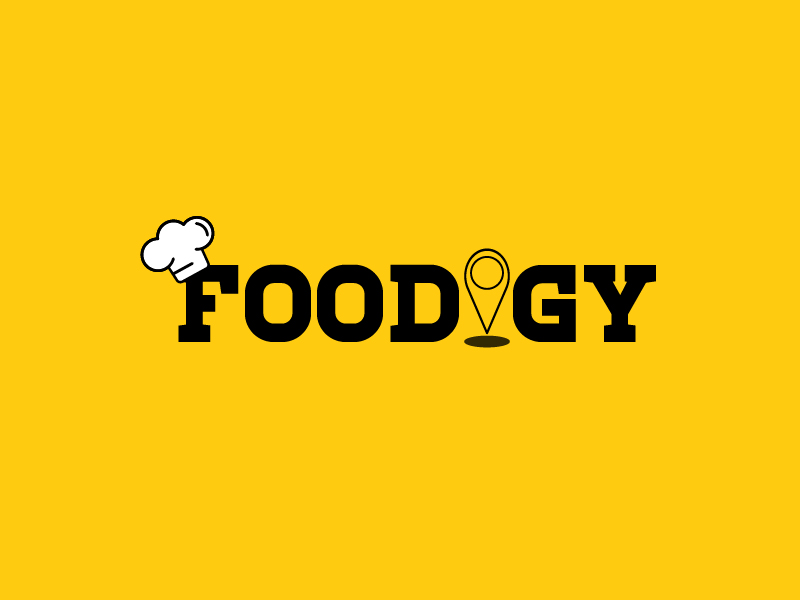 The quirky Foodigy logo features two symbolic icons – a toque and a location tag. As a food delivery platform, Foodigy strives to provide delectable meals prepared by talented chefs and deliver them to your doorsteps. Be motivated by this simple yet meaningful logo design.
2. Blue Box Cakes & Pastries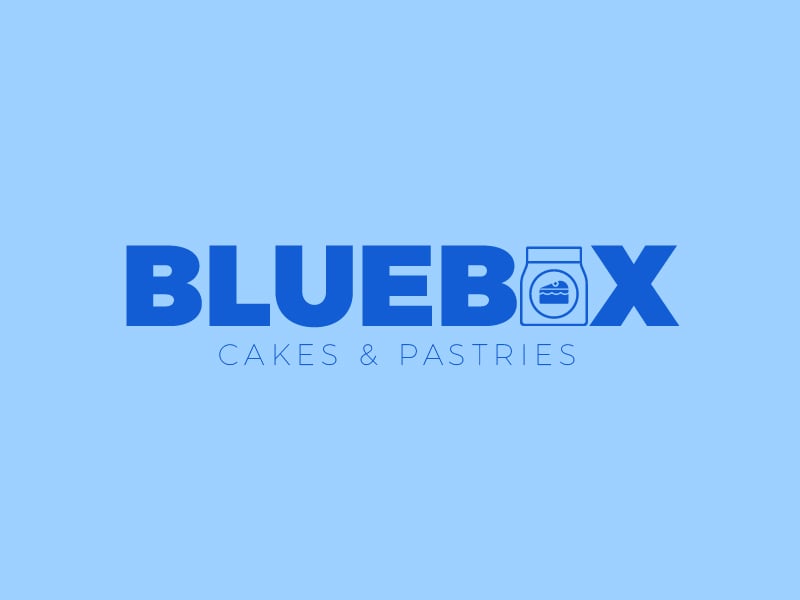 Blue Box Cakes and Pastries is an online cake delivery platform that aims to satisfy one's sweet cravings without leaving the couch. The blue color scheme and simple font styles make the design dainty and organized.
3. Khallo All-Organic Meals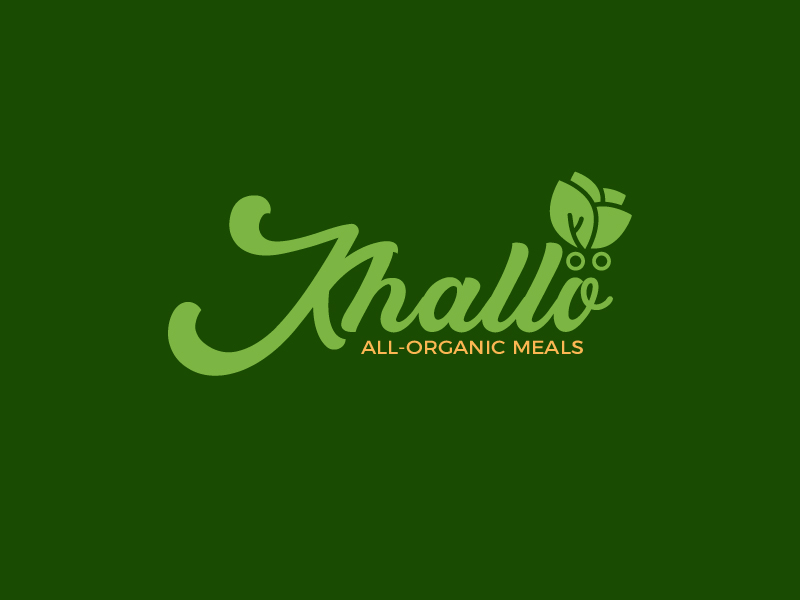 Here's a fantastic logo design for a food delivery app that offers all-organic packed meals. All of its ingredients are fresh harvests from certified organic suppliers. This one will inspire you if you're into a green color scheme for a logo.
4. Diet Carte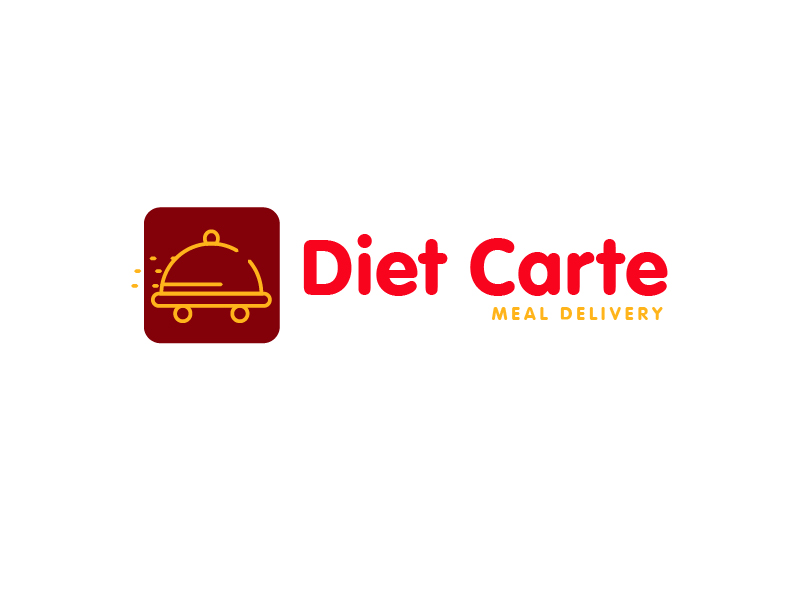 Here's another meal delivery logo created by awesome people at the Penji design team. The Diet Carte logo integrated two elements into one icon. Along with the text is a combination of food cover and wheels. This illustrates how carefully the platform provides the best food delivery service, anytime, anywhere!
5. Food Options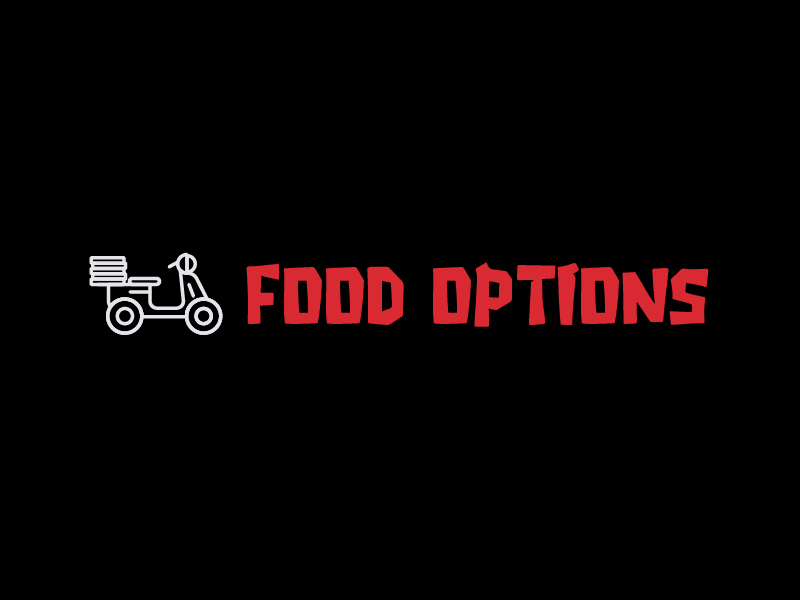 The Food Options logo instantly tells us a story. The motorcycle image demonstrates the service the business provides to its customers. Food Option offers efficient, safe, and affordable food delivery services.
Get your business recognized with pro designs
As a food delivery business, it's important to ensure that your brand stands out in the market. Signing up with Penji means you get custom designs fast (as soon as 24 hours later). Our team of graphic designers can create attractive designs for your products, menus, and packaging that will get you customer orders in no time. Graphic designers can also create visuals for social media campaigns or other marketing materials that will help you reach more people and streamline your content strategy.
Ready to give it a shot? Create a design project with us by signing up through this link. Penji users can cancel anytime, and our 30-day money-back guarantee gives you time to explore the platform.
You can also request a one-off logo design at affordable rates. Visit our website for more details.