If you're planning to build your own fashion empire, you need to start with the basics. Branding identity should be on your priority list. Here are Penji's top ten fashion logo designs that you can get ideas from.
What Type of Logo is Best for A Fashion Brand?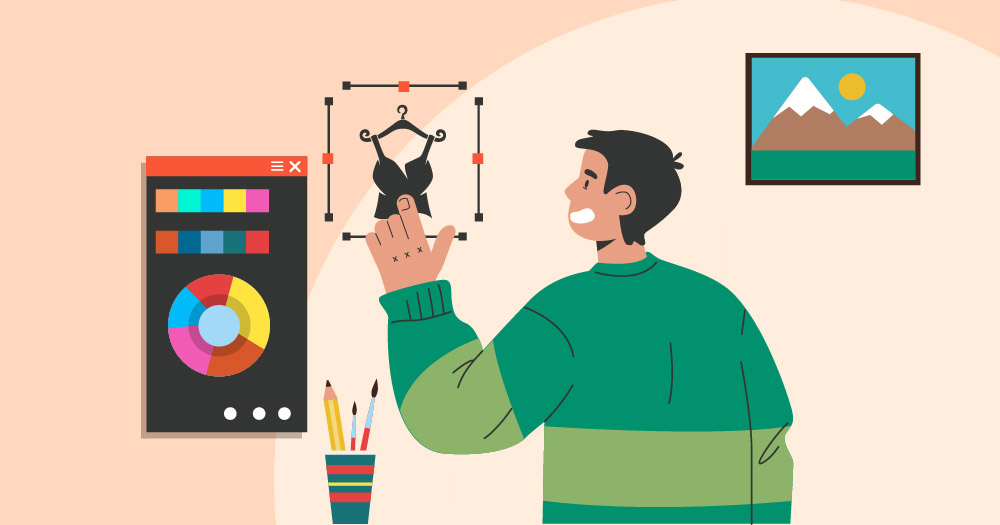 When it comes to fashion logos, there's no standard logotype. But let's look at the different logo types to choose from for your fashion logo:
Wordmark – Wordmark logos are one of the most popular logotypes in the fashion industry. Some notable names include Marc Jacobs, Prada, Gucci, and Calvin Klein. If you have a short business name, going for a wordmark is ideal.
Monogram – Another trendy logotype in the fashion industry is the monogram. Many well-known fashion and designer brands like Louis Vuitton and Chanel have a monogram. This is great for brands with long names which can be remembered for their initials.
Pictorial/Abstract – If wordmark or monogram logos aren't your cup of tea, one other logo type you can use for your fashion logo is a pictorial or abstract photo. With this logo, you can use imagery to represent your brand.
But some fashion brands would use a combination of these logos called a combination logo. Some examples include Anne Klein, Hermes, and Lacoste. It's up to you what imagery you'd like to add to your logo.
10 Trendy Fashion Logo Designs
1. Lulu Jewelry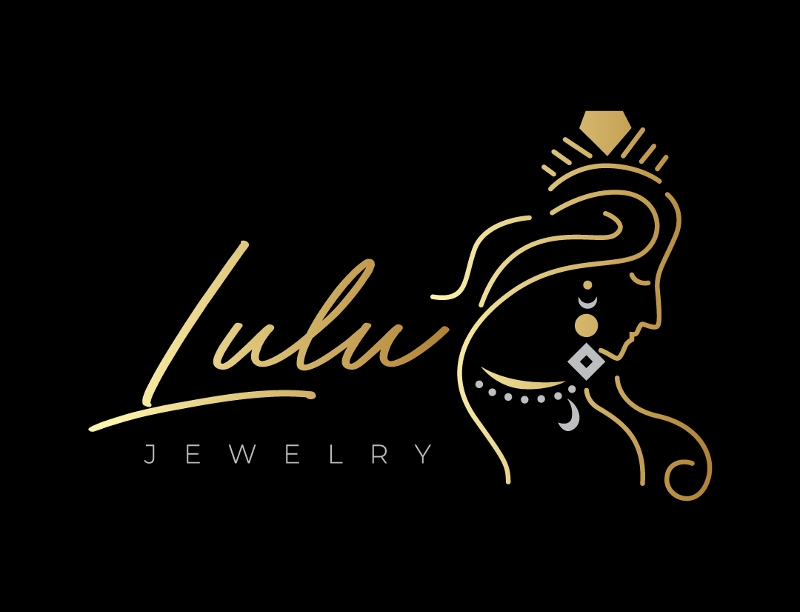 When it comes to jewelry logos, rings or necklaces are the obvious imagery. And you don't want to follow the same designs that your competitors might have. After all, the purpose of a logo is to make your business unique. The Lulu Jewelry has a distinct look because it uses a woman's image wearing earrings. Plus, the logo font looks like a signature, making it even more personalized to the fashion company.
Fashion logos that keep your brand trendy
Design unique logos in 1-2 days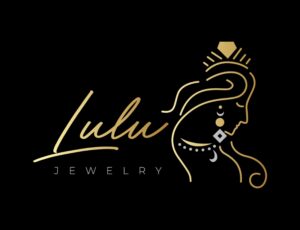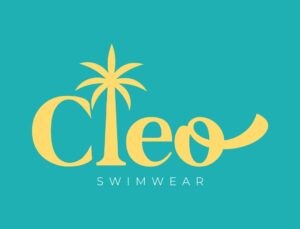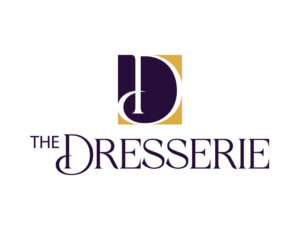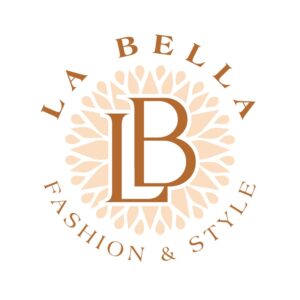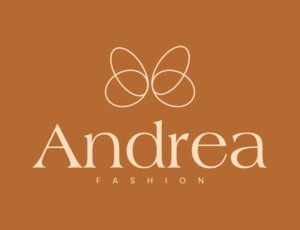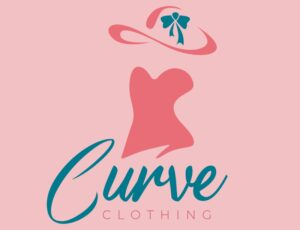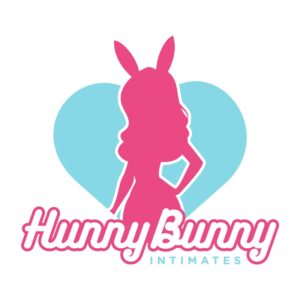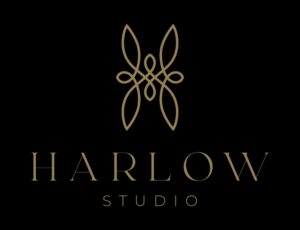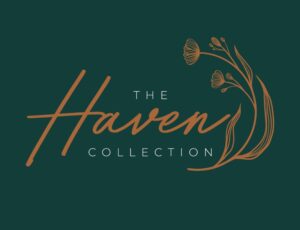 2. Cleo Swimwear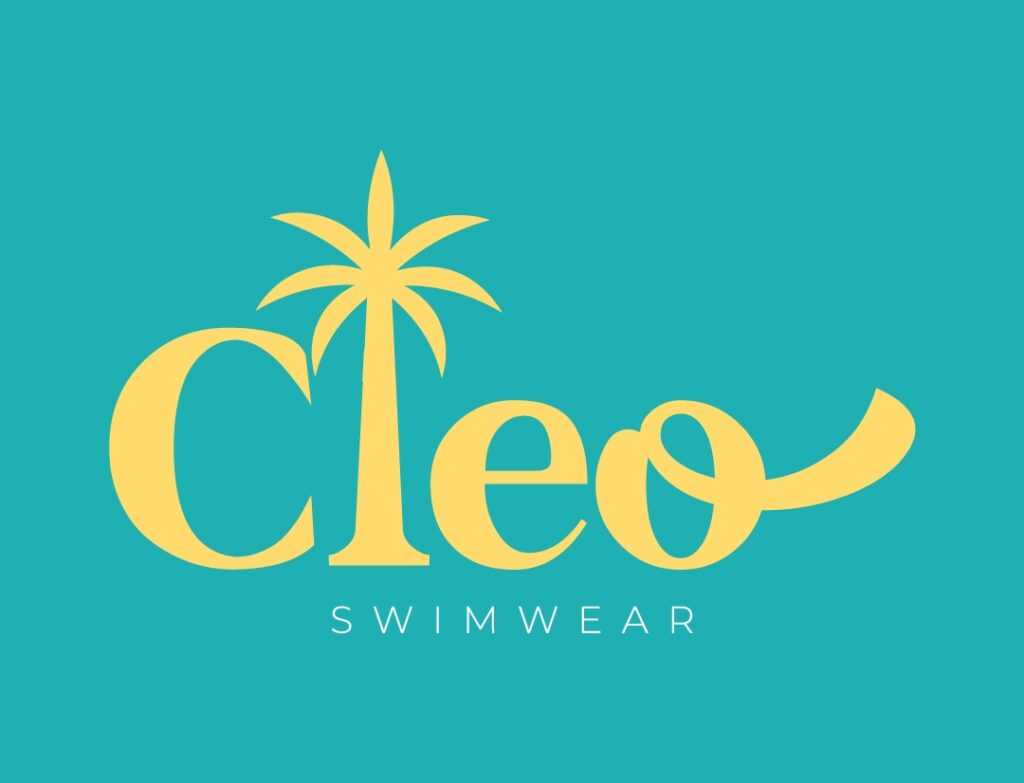 Go for a tropical look for your swimwear brand, like this one for Cleo Swimwear. And if you want to stick with a tropical theme, use bright colors like yellow and turquoise. Plus, use a font like the one in the logo to give it a playful look. And to take it up a notch, change the letters into well-known tropical elements like trees, or you can even use the sun.
3. The Dresserie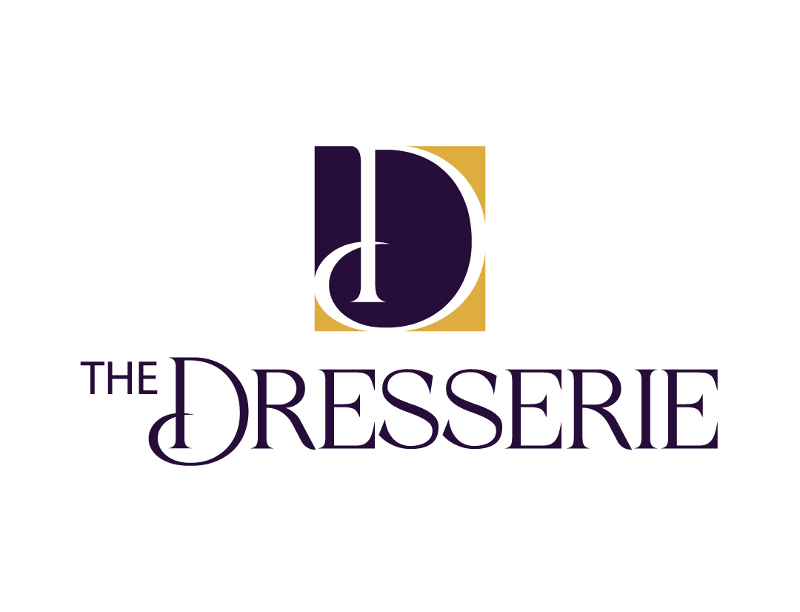 Do you want a classic yet timeless logo look? Here's The Dresserie to serve as an example. And if you want to achieve that look, you can use a serif font, like in the logo. After all, a serif font will make your brand look professional and sophisticated. In addition, they use a combination logo with a wordmark and monogram, which is what you'll usually see in many fashion logos.
4. La Bella Fashion & Style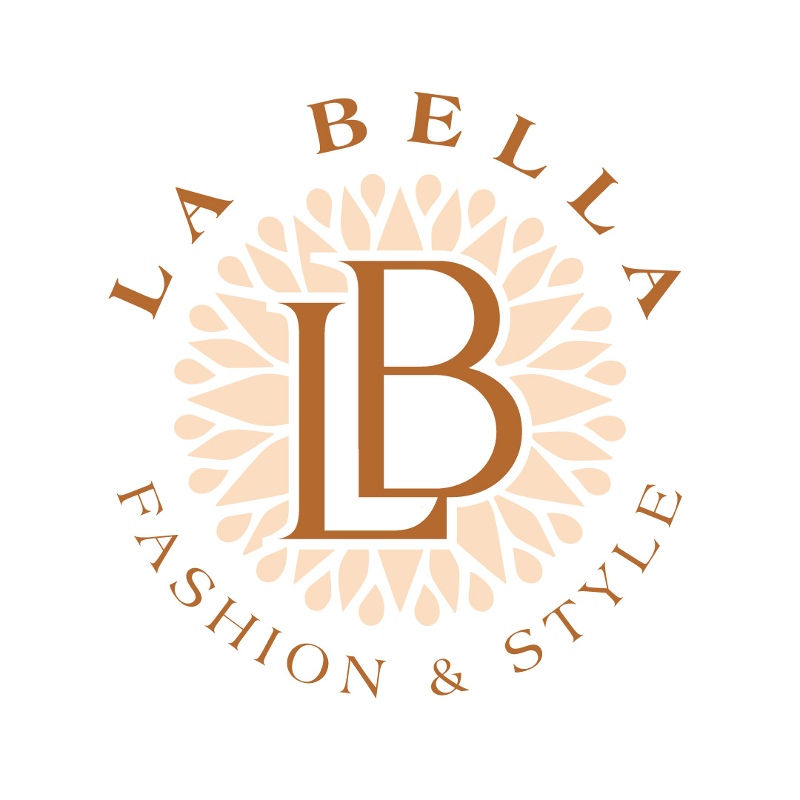 If you want a simple fashion logo with a nature-inspired look, you can take a look at La Bella Fashion & Style. You can reimagine a bloomed flower by adding different elements to the nectar, like a monogram, as you can see on the logo. Plus, keep it simple by using muted colors, which are in style.
5. Andrea Fashion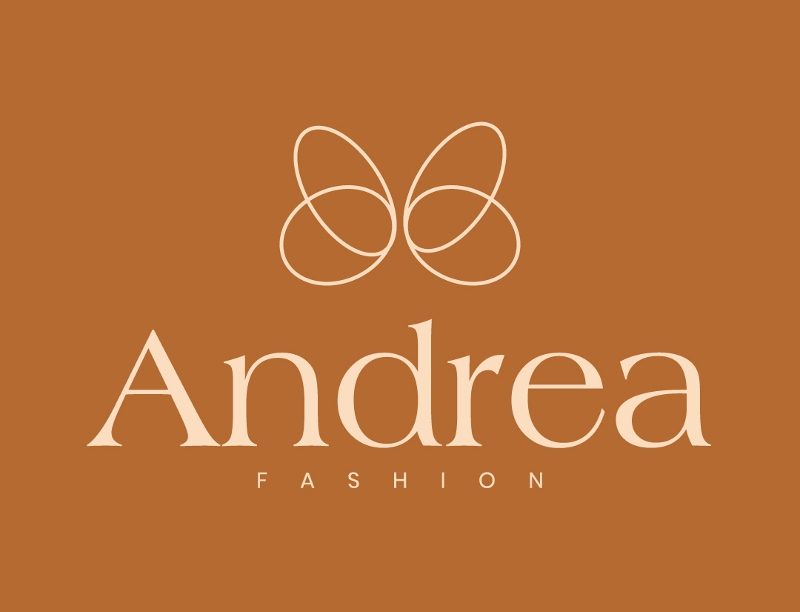 Do you want a sleek or minimalist fashion logo design? Check out this logo for Andrea Fashion. The line illustration of a butterfly serves as their imagery. Next, you'll notice they use a serif font for Andrea to give it a chic or elegant look. Finally, you'll also see the sans-serif font paired with the serif. It's best practice to pair those with similar vibes and weights.
6. Willow's Closet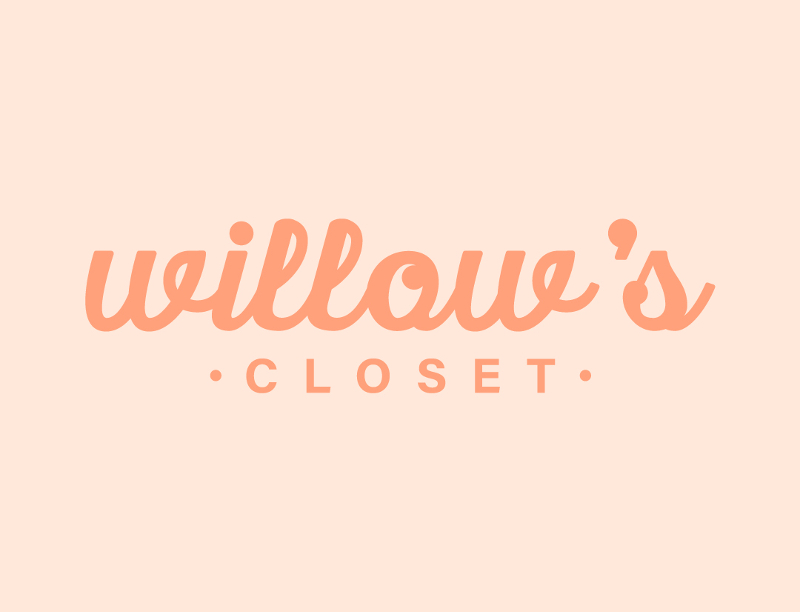 If your fashion company or brand is for kids or teens, take a look at this logo for Willow's Closet. With the right cursive font, you can present a fun and youthful brand. Plus, you can connect with your audience through your logo; you can do so by colors. Pastels are great to use if you want to keep your younger audience in mind.
7. Curve Clothing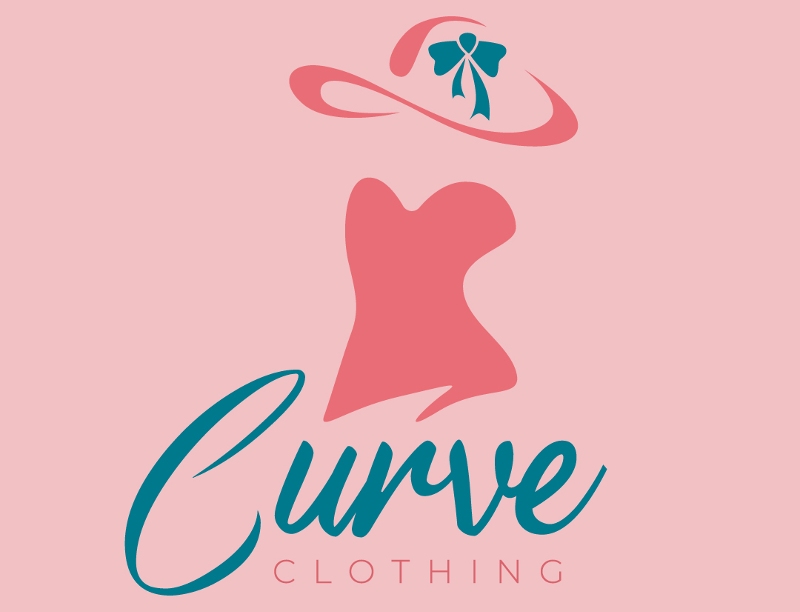 Show curvy bodies in a logo using whitespace like this logo for Curve Clothing. Plus, you don't need an actual person or character on a logo; you can add a hat or accessories to show who represents the brand. Even with the imagery, you can still demonstrate curviness through the font.
8. Hunny Bunny Intimates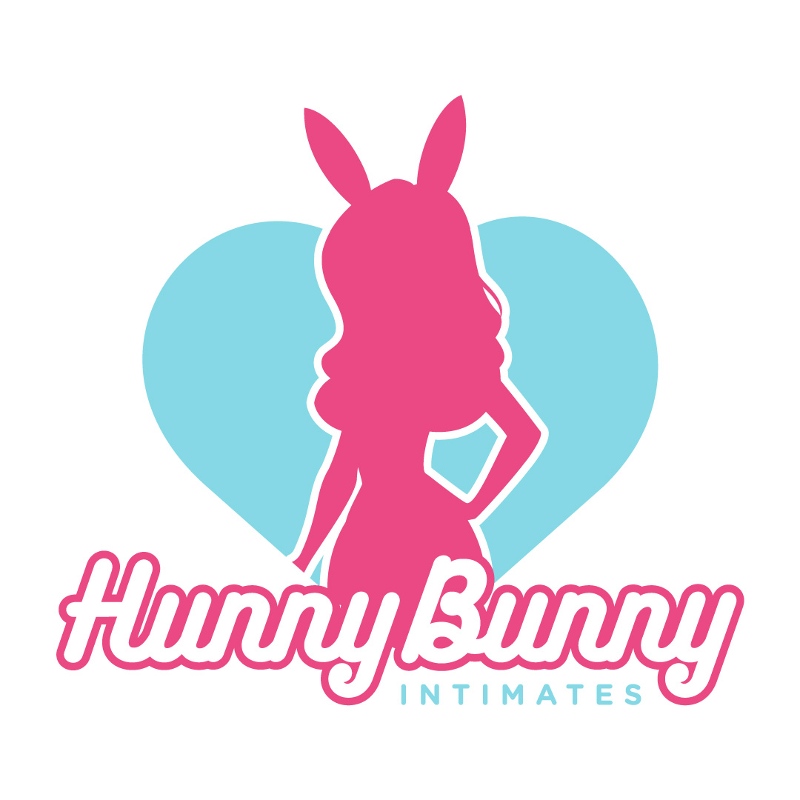 Do you plan on selling intimates? Here's a fashion logo design example from Hunny Bunny Intimates to check out. If you want to achieve a sexy vibe in your logo, you can add a silhouette of a model, like the one in the logo. But when it comes to intimates, you can also make it sexy and fun with the use of fonts and colors.
9. Harlow Studio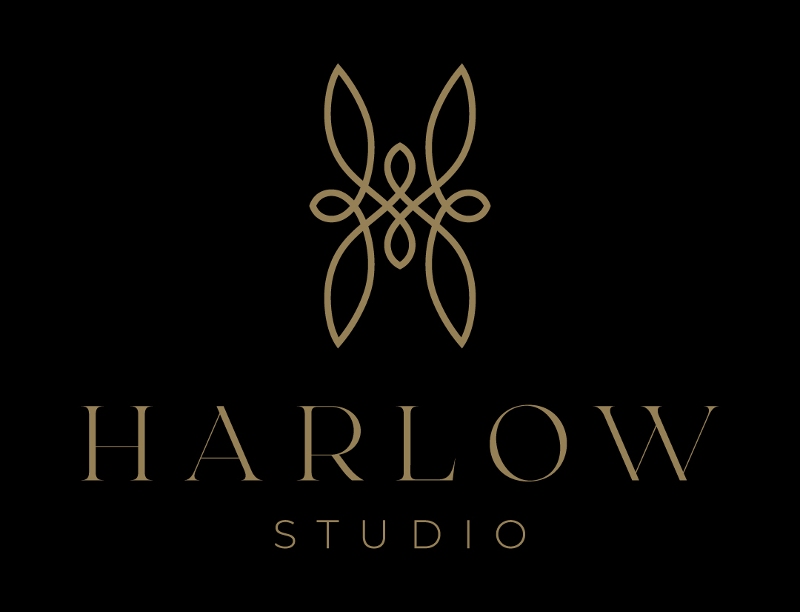 If you want an elegant fashion logo, look at this logo for Harlow Studio. As we mentioned previously, the serif font will make your logo look sophisticated. But you can take the elegance to a whole new level by having a geometric monogram. And as more people get to know the brand, they can recognize the monogram without needing to add "Harlow Studio" as part of the overall look.
10. The Haven Collection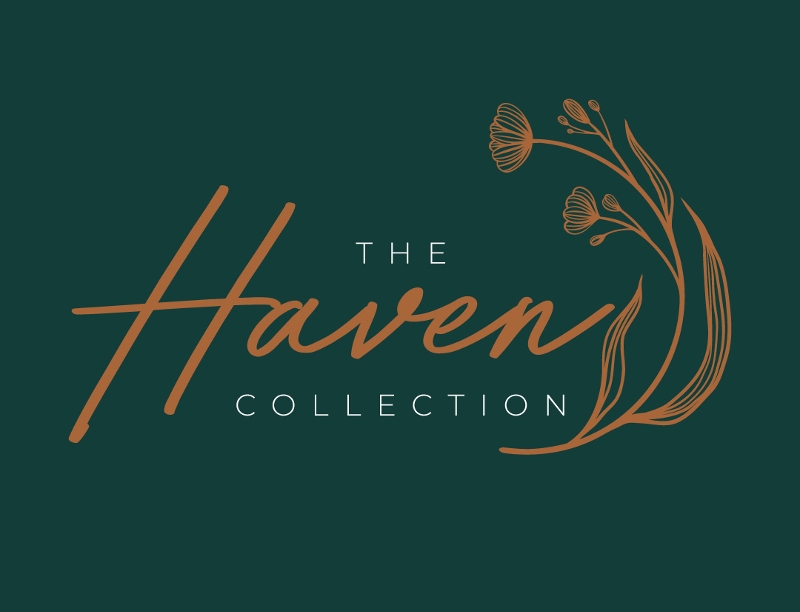 Earthy tones and nature-inspired themes have become trendy in the past few years. The Haven Collection logo follows this trend by using green and brown hues. Aside from those, you can see a flower that serves as the imagery. Plus, make sure when using cursive in your logo that it's readable even from afar.
Subscribe to Penji to Get a Fashion Logo (and Other Designs!)
Were you impressed by the logo designs you saw? If so, why not get your fashion logo from Penji immediately?
With Penji, you can definitely get a fabulous and fashionable logo for your business. And this starts by subscribing to Penji. Then you get access to our amazing dashboard where you can request your first-ever project!
You'll be paired with a designer, and they will provide you with different logo variations. From there, you can either choose the best logo design OR request another designer to give you more design versions. Penji designers will stop at nothing to provide you with a logo you will love!
If you've requested a logo, why stop there? Penji is an unlimited graphic design service! You can create more projects for your business, such as social media posts, t-shirt designs, packaging, advertisements, and more. You'll have the designs you need for your business in one place!
It starts by subscribing to Penji here! And make sure to enter this code: BRANDNEWLOGO15 to get a discount on your selected plan.