According to Hubspot, many marketers are considering NOT posting ephemeral content (i.e., 24-hour/disappearing content) anymore. But while that's the case, ephemeral content still holds value because millions of people view them regularly on platforms that offer that content type. In particular, the content type is still going strong on Facebook. And your business should consider continuing or starting ephemeral content on the platform. But before we dive into Facebook Stories for business, here are stats to convince you to post more Facebook Stories posts.
Facebook Stories: The Stats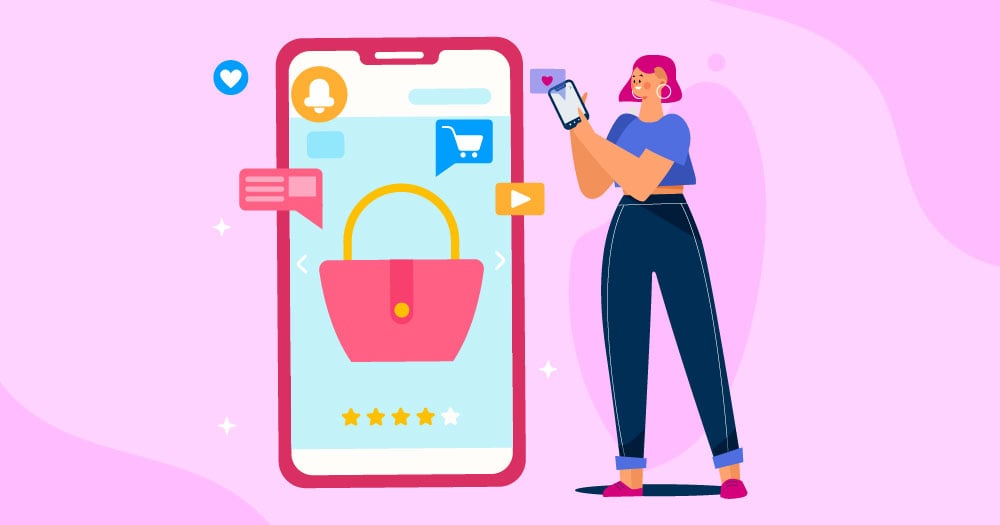 Facebook revealed that over 1 billion Stories are posted on the platform every day.
Additionally, the social media platform found that 50% of its users want to learn about new products through Stories.
Plus, since Facebook Stories have a short "play" or view duration, 52% of users want to see easily digestible Stories content.
Hootsuite disclosed that the ad audience on Facebook Stories is 1.25 billion users.
If you're still hesitant about posting ads on Facebook Stories, the social media platform shared that Stories ads increased brand lift by 21%.
Sizes, Formats, and Content Types
Delving into Facebook Stories must consider two things: format and content types. Let's know the different Facebook Stories formats.
Sizes:
Recommended image sizes: 1080×1920 px
Recommended video aspect ratios: Facebook says: 9:16 & 4:5 to 1.91:1
Formats:
Photos (.jpg and .png)
Video (.mp4 and .mov)
Text
Content types:
Graphics
Images
Videos
Polls
Links
Text
Q&A
Emojis & emoji sliders
Ads
Fun Facebook Stories for Business Ideas
1. Encourage and Share User-Generated Content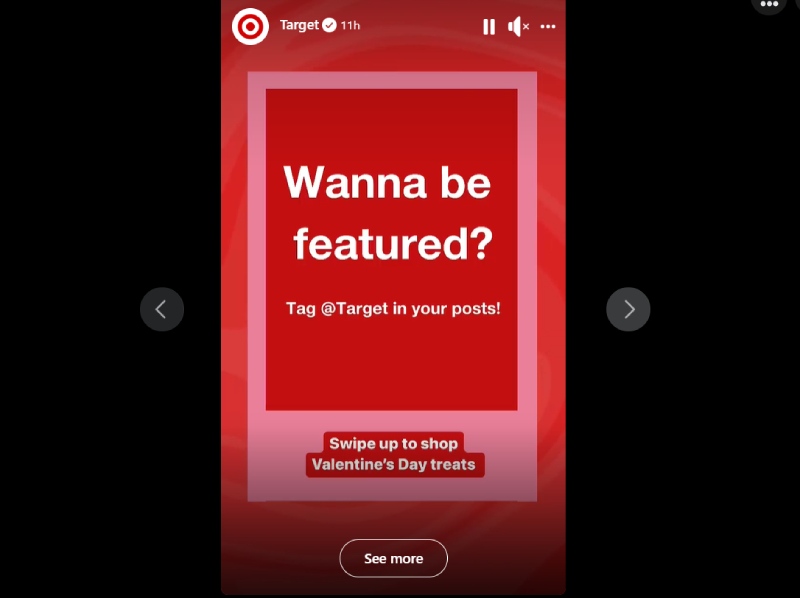 Facebook Stories are a great way to promote user-generated content (UGC). With UGC, you can engage with users. And users can post about their experience or review your product or service. Plus, sharing UGC will help establish trust and makes your brand authentic.
For example, you can create a text post or graphic announcing that you are promoting your followers' posts. Here's an example from Target. You can get straight to the point with UGC. It will signal to users that if they share content, they will be featured on your page. Also, when users post it on their Facebook or Instagram Stories, their followers will see it too. This helps spread the word about your Facebook campaign or promotion. It's a win-win for users and brands.
2. Start a Poll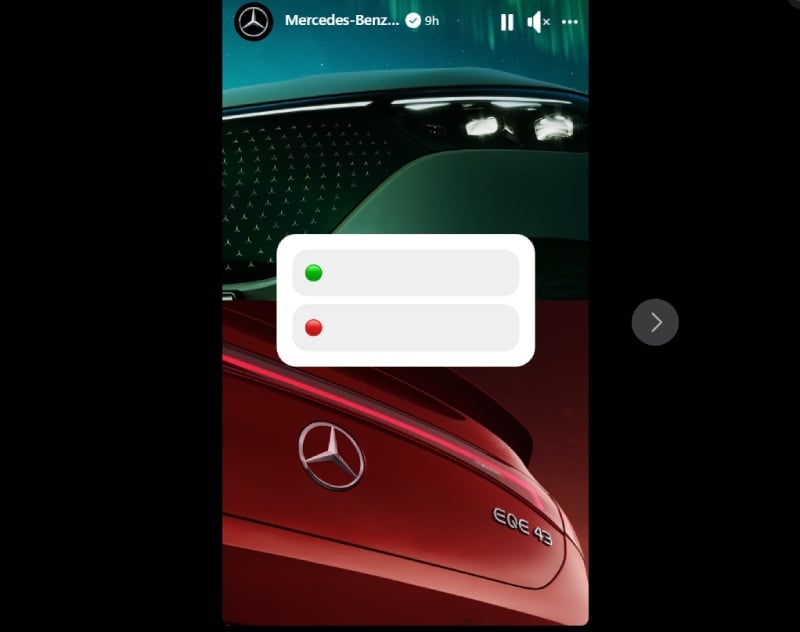 Facebook Stories polls are stickers you can add to a blank canvas, an image, or a video. Polls make your Stories interactive, enabling users to click an option. You can customize the options on polls using text, emoji, or a combination. Polls are an amusing feature to learn more about your audience better and their preferences.
Here's an example of a poll you could post on Facebook Stories. The Mercedes-Benz USA page posted a poll story asking users to choose between red and green for their new vehicle. They added an image of a car with both colors. Polls are great with images, especially so users can visualize what they're voting for.
3. Emoji Slider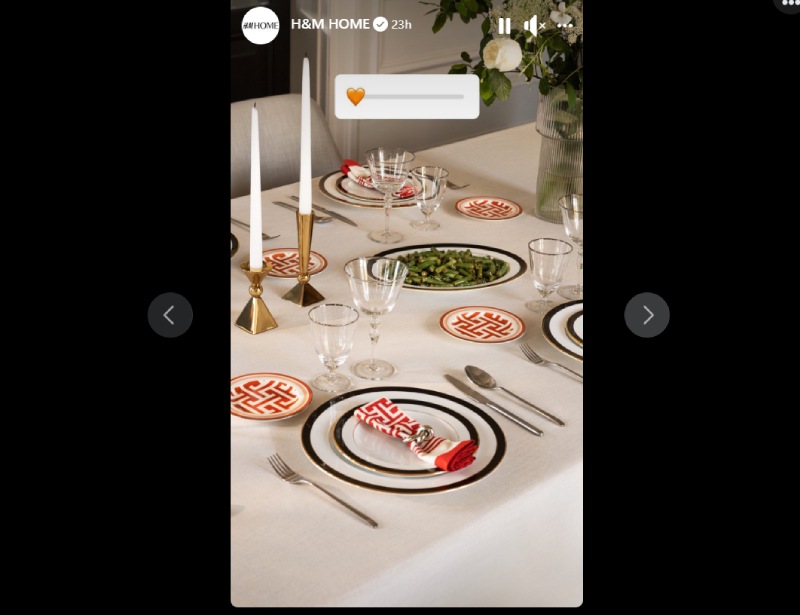 Another fun sticker to add to your Stories is the emoji slider. It's a playful way to ask your followers or users to rate an idea, product, or service through emojis. Plus, you get a pulse of what your followers like, similar to a poll. An example of an emoji slider post comes from H&M Home. Users can slide the orange heart emoji. If they slide it to the other end, it means they love the post.
The great thing about this slider option is if many of your followers LOVE what you posted, you can use the image or video as part of your campaigns, for example. Or, they can help you decide on a product, idea, or service that you want to reveal to the public.
4. Promotional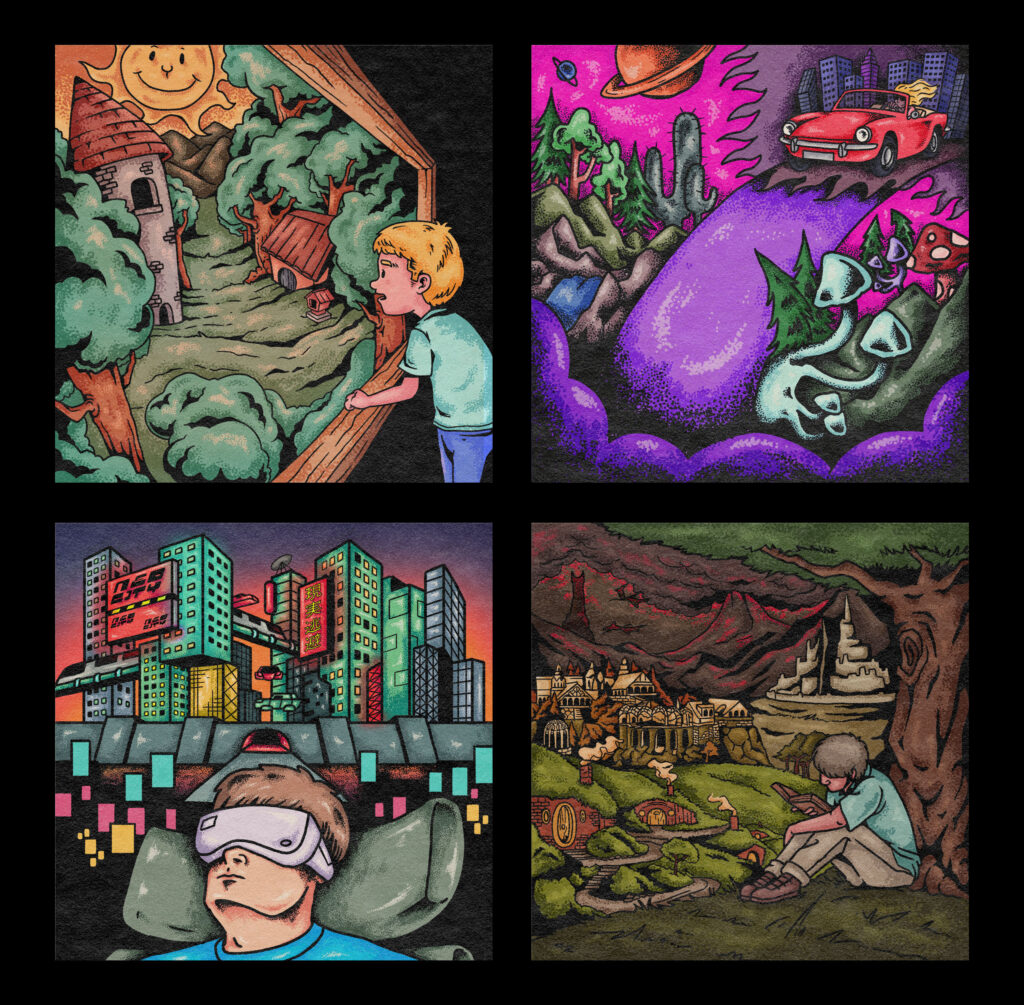 The best thing about ephemeral content is that the post lasts 24 hours (or shorter if you decide to end the post at an earlier time). Promotional posts are perfect for ephemeral content, especially if you have exclusive or limited-time offers. Users viewing your promotional Stories can get access to exclusive discounts or promo codes. And if you want design inspiration for promotional Stories post, check out this example from Torrid.
You can post something simple like their graphic. You can use a model or product image. Then, add your copy stating that you have a limited-time offer. There are two ways of doing this: adding a link OR including a promo code.
5. Add a Link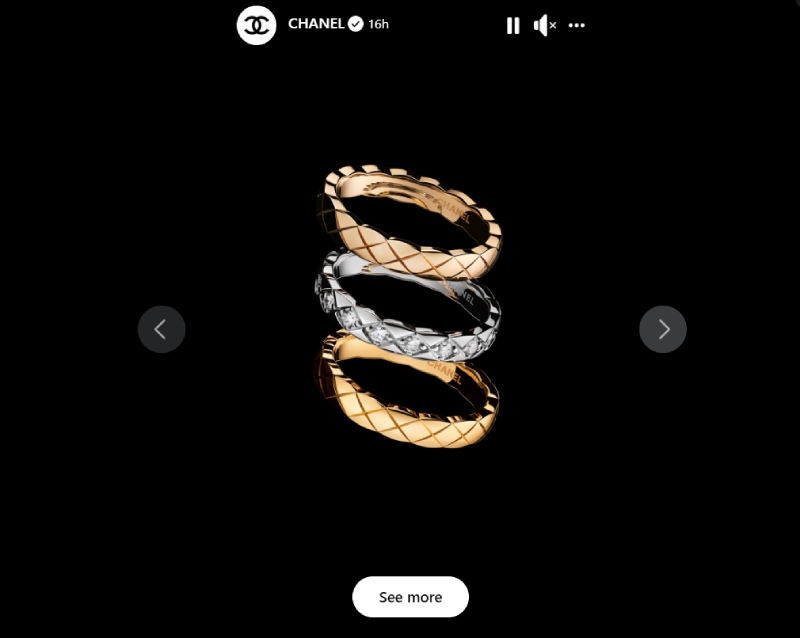 Links are similar to promotional posts. With links, you encourage your followers to visit your website or online store to read a new article or check out your new product. You don't have to add the website link to your copy. You can include a sticker or a call-to-action (CTA) button to entice users to click on the link.
Here's an example from Chanel to show how combining a high-quality image with a link can attract people to your website. Using a simple CTA button will make people wonder about the product.
How to Create Facebook Stories?
[how to create facebook stories]
It will depend on what content type you want to publish. Facebook allows you to post short clips or visuals. For short clips, you need video editing software to help you edit and render a clip. Meanwhile, you can use graphic design software to produce visuals. Most software applications have a template ready, and you can customize the template with your branding.
But if you don't have any design experience or time to create Facebook Stories, you can ask for help from an unlimited graphic design service like Penji!
How Can Penji Help With Your Facebook Stories?
Penji means it when we say "unlimited graphic design." You can request all your graphic design work with us, including your Facebook Stories! Whether you want to post a graphic to keep your Facebook profile active or as a Stories ad, Penji will create eye-catching Stories designs! And if you're ready to post enticing visuals and let your target audience linger on your Stories longer, subscribe to Penji here!