Every business utilizes marketing to enhance their operations. The truth nowadays is that traditional marketing is slowly becoming obsolete. These strategies are becoming replaced by digital software and platforms. So, marketers are designing emails and are using email marketing automation software to do email campaigns.
82% of companies use email marketing tools. Automated email marketing serves the purpose of sending a message to the right people at the right time. Because of this, about 95% of companies invest in content for emails as a portion of their marketing efforts. Marketers say that the biggest benefits of automation are saving time by 74% and have benefited the conversion rate.
Drip Email Marketing Automation Software
Drip campaigns, or drip marketing, is a popular marketing strategy being used today. Email marketing has a distinct purpose to target the right people. As a result, drip marketing was created. Drip campaigns are a set of automated marketing emails that scheduled to release at specific times. So, these emails are meant to keep consumers engaged with your content. Studies have proven the relevancy of drip marketing, stating the 119% increase in click rates.
1. SendLoop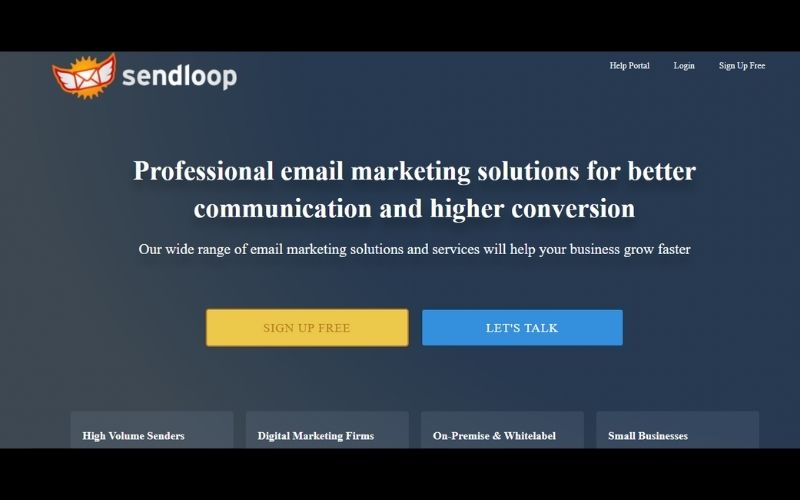 Sendloop is an email marketing automation software for endless content. You can use Sendloop as a platform to reach all future clients. Sendloop has software that enables you to upload your contacts list and send specifically targeted emails. In addition, they also offer users the opportunity to import an existing HTML email template to create the perfect email. You can even customize JavaScript and be in full control.
Sendloop offers many features including more than 80 free email templates, simple drag and drops email builders and more. The platform has a transferring assistant to import email newsletter subscribers from MailChimp, GetResponse or Campaign Monitor. The pricing is a pay-as-you-go plan. A free plan is only available for up to 2,000 subscribers, while the pay-as-you-go pricing plan starts at $15 per 1,500 emails sent out.
2. ActiveCampaign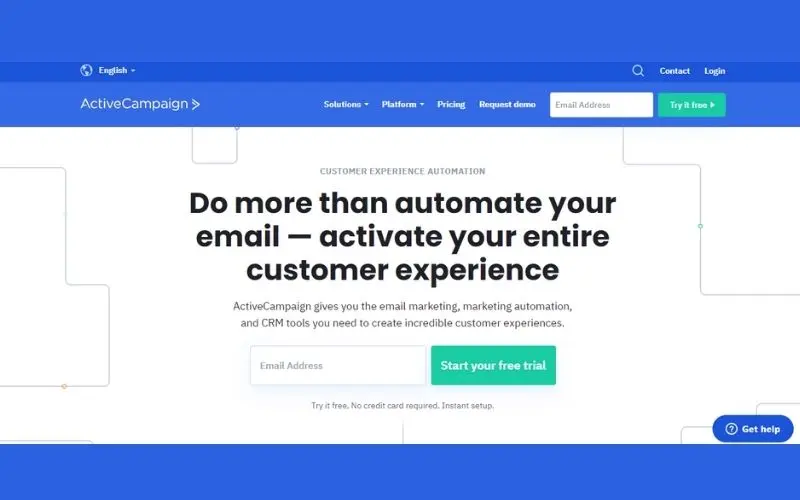 ActiveCampaign is an email marketing automation software for drip marketing. The process of the software is guided by subscriber's behavior, interests, location, history and more. Pricing starts at $9 a month, with unlimited emails and autoresponders. In addition, they also have various online resources to help fulfill your needs to create effective campaigns.
3. MailChimp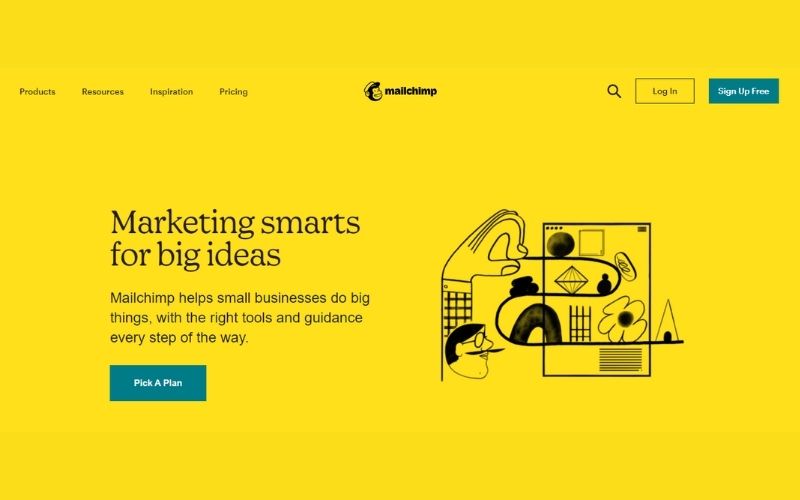 The more popular email marketing automation software offers services for drip emails as well. The process is based on website activity, cart results and more. As a result, Mailchimp sends over 600 million emails every day. The service takes the subscription number to guide their pricing plan. They have a pay-as-you-go option for low volume clients. With a subscriber count of 2,000, the price is free, but with 2,500 subscribers, the price is $30 a month. So, 10,000 subscribers are about $75 a month and 30,000 subscribers cost $215 a month.
You can also use MailChimp Groups and OptinMonster to send drip emails based on what the subscriber opted-in for. They can be sent based on checkboxes that the user selects on your option form.
4. Drip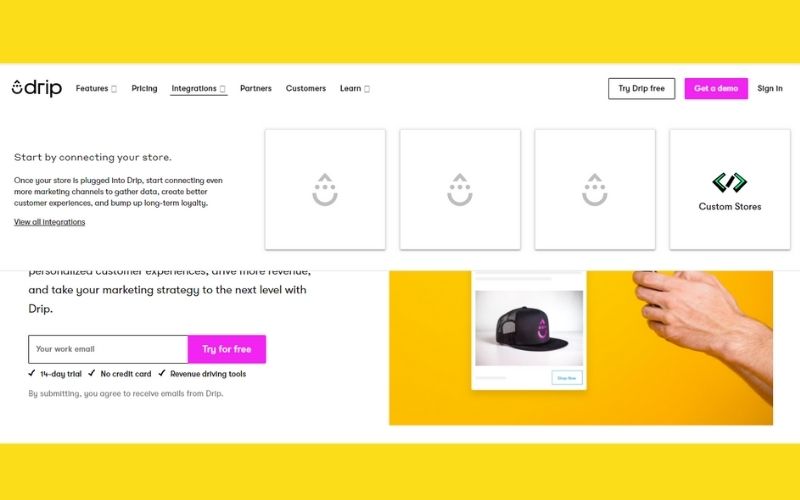 For drip marketing, Drip reinforces the campaign in their name. The email marketing automation software is simple and easy to use. The platform features an email gathering tool, pre-made templates, and drag and drops elements. Drip offers a streamlined service that caters to B2B users and users who only need automated email software.
Drip has unique features like being able to check a box to resend emails using a different subject line to contacts who don't open the first one. So, for only $49 a month, you can take on drip marketing.
5. Automizy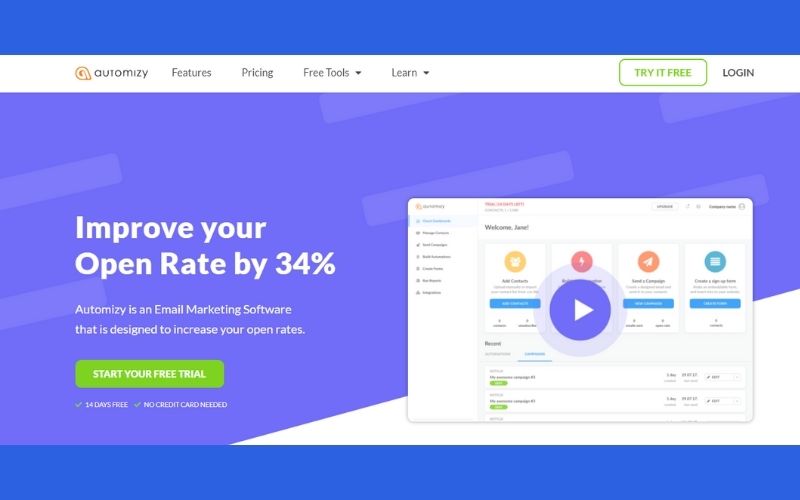 Automizy is an email marketing automation tool for increasing email open rates. It provides the fundamentals of email marketing like sending newsletters, building contact forms, contact management, and a visual email automation builder.
Not only that, what makes Automizy unique is the resend unopened emails feature, AB testing, subject line tester, and behavior-based email automation. These features could increase your email open rate by up to 34%.
Starting from 9$/month, the price gradually increases based on the number of your active subscribers.
6. BombBomb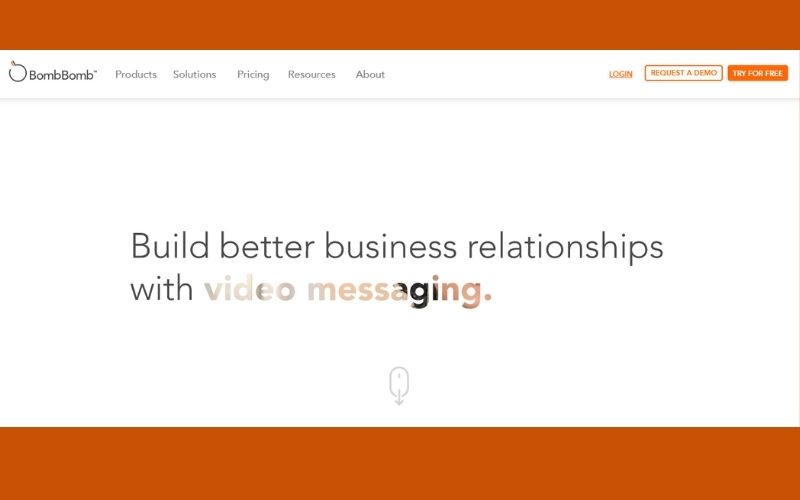 Most emails contain simple text alongside with poor quality images. BombBomb is the platform that transforms your email content to be more engaging and fun. This email marketing automation software creates videos for drip emails. In addition, the content is viewable through PCs, Apple and Samsung products. For only $39 a month per user, you can create engaging email content for future customers.
7. Benchmark One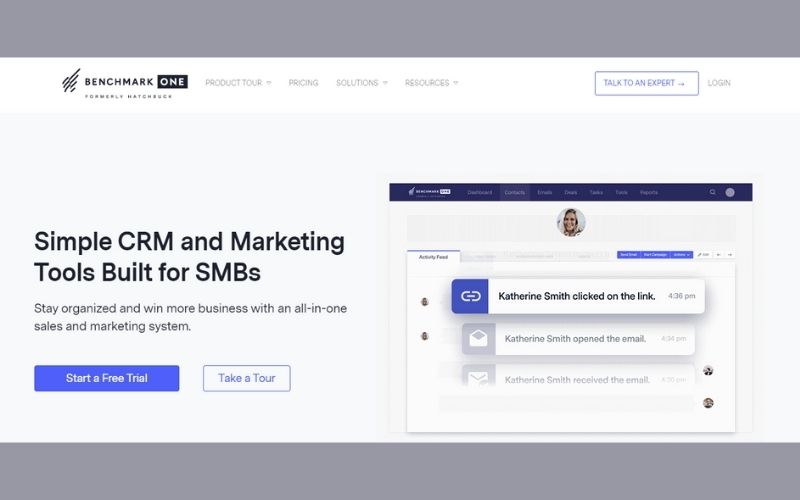 This platform uses tags to optimize messages. By signing up to Benchmark One, you are able to create tags and assign them to a specific contact. You can base these tags on your consumer's interest and history. Hatchbuck is a sales and marketing platform for B2B businesses and ranks high for customer satisfaction.
8. Hubspot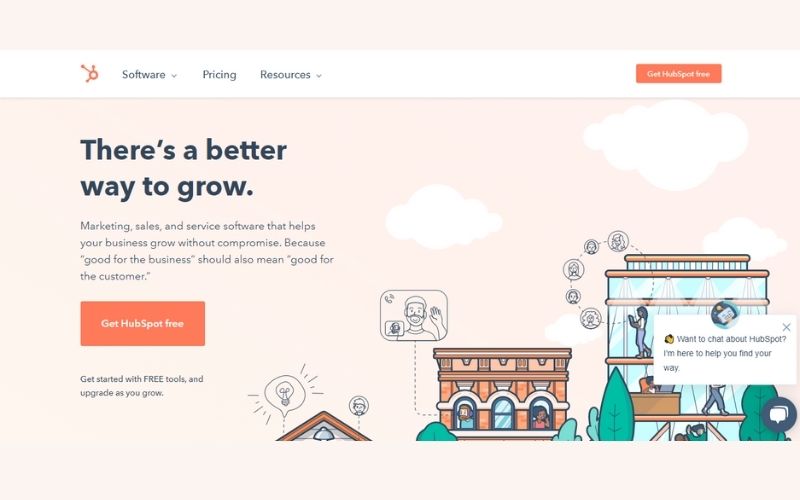 Hubspot is ranked by marketers as one of the top marketing automation tools. Users mainly use this platform's feature for email marketing due to their simple flow. The service offers three pricing plans: Basic, Pro, and Enterprise. So, the basic plan starts at $200 a month for 100 contacts, a basic email content-creation tool, an email marketing platform, a social media publishing, and monitoring tool, and basic analytics. To add more contacts, pay for the Basic plan that costs about $100 a month for up to 1,000 contacts. Meanwhile, the Pro plan costs $800 a month for 1,000 contacts, a full marketing automation suite, A/B testing and more. And the Enterprise plan costs $2,400 a month with many more features.
9. Aritic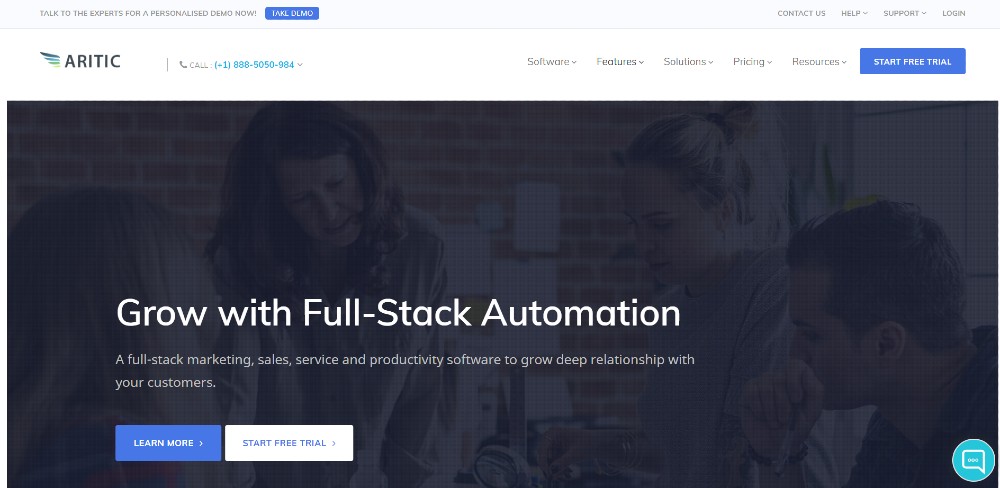 Aritic PinPoint is a full-stack marketing automation software platform for marketing operations teams at small and medium businesses. It helps you to build relationships with leads, automate marketing campaigns and convert leads to paying customers easily. It has features such as landing page builder, SEO tracking, keywords tracking, lead scoring, lead tracking, lead nurturing, email campaign management, email campaign automation, push notification campaigns, marketing campaign builder, a/b testing, website tracking features with marketing assets management. Aritic PinPoint integrates with CMS, like WordPress, Drupal, has bi-directional native CRM integration with Salesforce, SugarCRM, Dynamic CRM, Zoho CRM and social media platform integration with Facebook, Twitter, LinkedIn, Google Plus, Foursquare, Instagram.
10. SendinBlue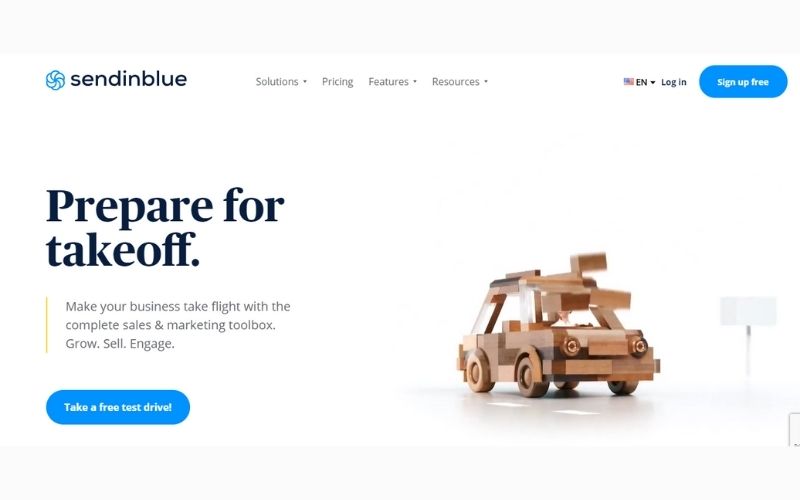 SendinBlue is known for its transactional email services and marketing automation specialty. It has a developer API that integrates its email function to be more efficient. And, you can choose between 5 different services, from free to enterprise. The price gradually increases by the more emails you send out. As a result, 300 – 350,000 emails are sent out per day.
With the premium and enterprise service, you receive a send time optimization tool, landing page builder and unlimited automation workflows for your premium experience. In addition, the enterprise option offers a dedicated account manager and service pack. You can get all of this at just around $55+ a month. Here is a full Sendinblue review for those interested in diving in.
11. Campaign Monitor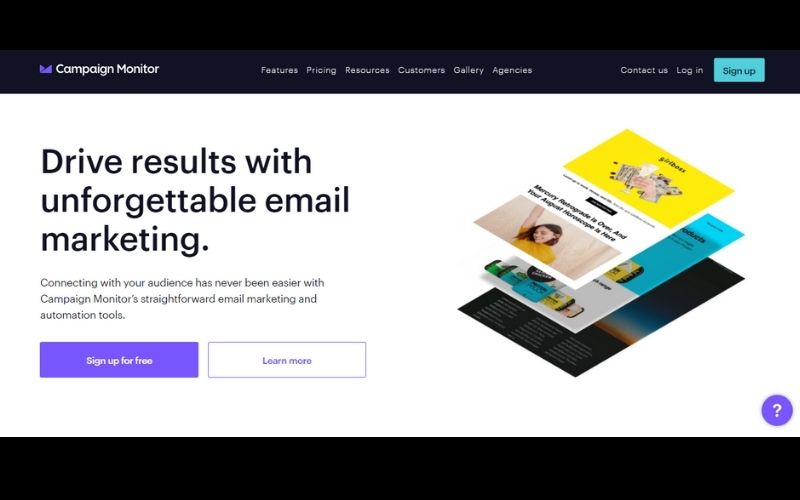 To automate systems like testing, tracking, and optimization, Campaign Monitor will have features for all of those needs. You can review interactive analytics to optimize email efforts. As a result, you'll be able to achieve better targeting and conversions.
12. Gumroad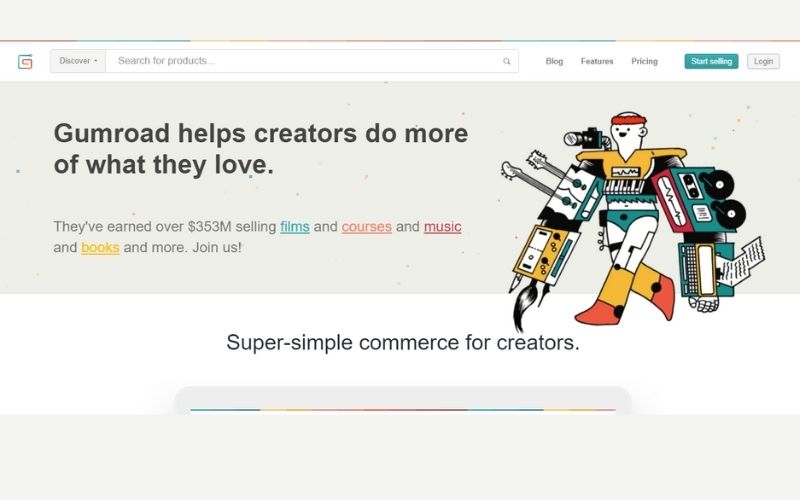 Gumroad is known to sell digital products and services. Email marketing has now become a special feature on the platform as well. You can group existing customers with potential consumers on the email contact lists for updates through Gumroad.
13. Moosend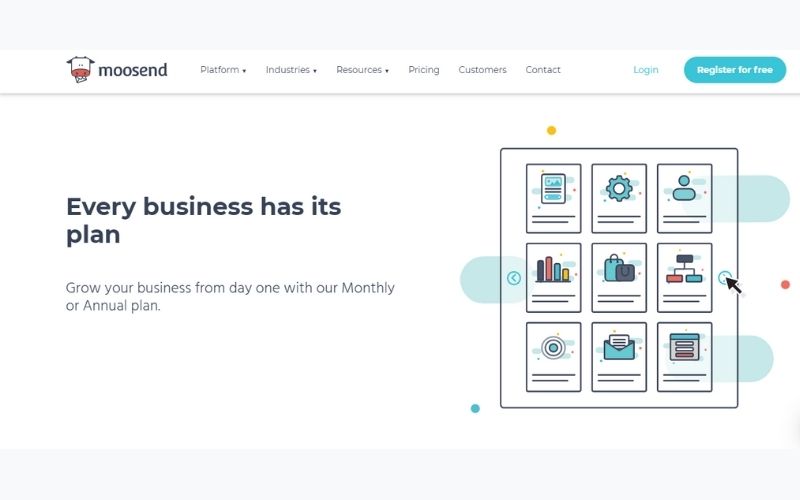 The Moosend platform caters to all business sizes. So whether you are a startup or already an established enterprise, this could be a great choice. Some of its top features are drag & drop email editor, data analytics, A/B testing, and list segmentation. They have a free plan, but we recommend that you get at least their Pro package for $8 per month.
14. Omnisend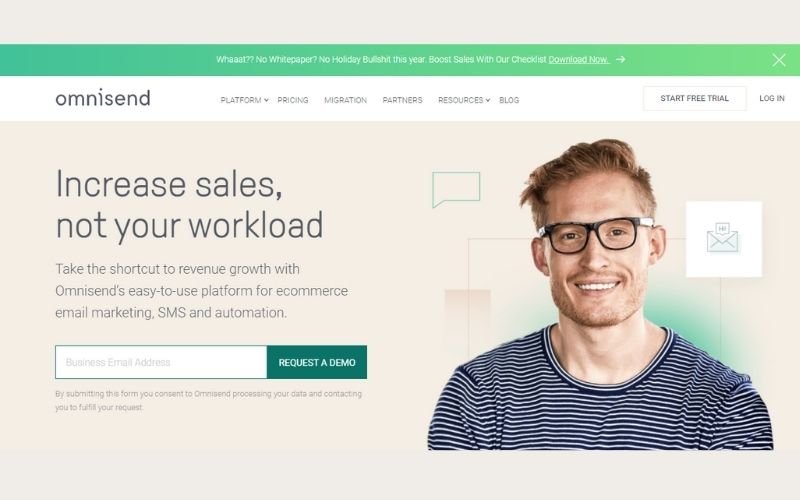 If you are running an eCommerce store, then Omnisend would be your best option. With this tool, you can get back more sales, even those who have already abandoned their cart. You can even add SMS and other channels alongside your email campaign. That way, you can cover a wider audience and be able to close more sales. Their standard plan starts at $16 per month.
15. Rejoiner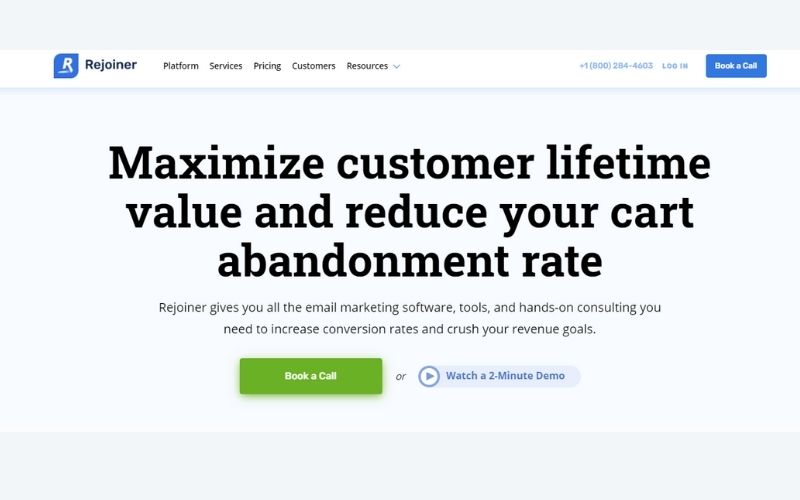 The advantage of using Rejoiner is that you can have centralized customer data, which essentially means you can combine purchase history, marketing interactions, and browsing behavior among many others. Their package is available for $95 per month for 2000 contacts, which for some can be quite steep. But with the features you get to enjoy, it's all worth it.
16. ConvertKit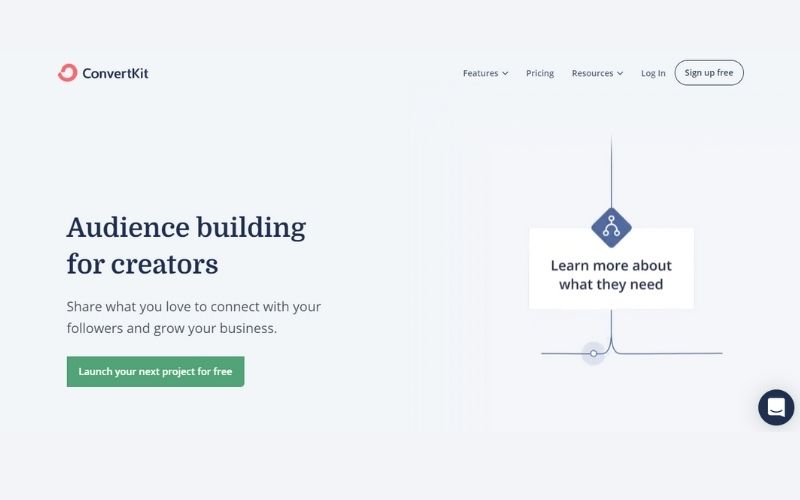 The ConvertKit is ideal for creators who would love to connect with their subscribers and followers. With this tool, you can easily share ideas, know more about your audience, and be able to offer them what they truly need. With this, you can focus more on building content rather than marketing. You can enjoy their 14-day trial for free. But if you wish to continue with their paid services, it starts at $29 per month.
17. Moonmail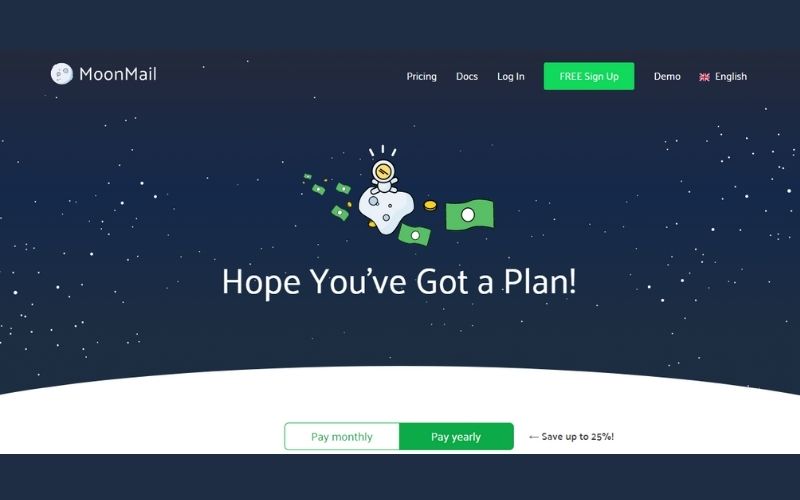 Lastly, we have Moonmail. They have several plans to choose from that start at $44 per month. Big companies trust Moonmail including Amazon and Warner Bros. With this platform, you get to reach out to your audience not just through email but even with Voice, FB Messenger, and WhatsApp to name a few.
Use Penji for Your Unique Email Marketing Layout
Now, automating your messages isn't enough. You also need to consider the layout so it won't end up in the trash. Using Penji can definitely help. Here's how you can use the platform to request email marketing designs.
Request a New Project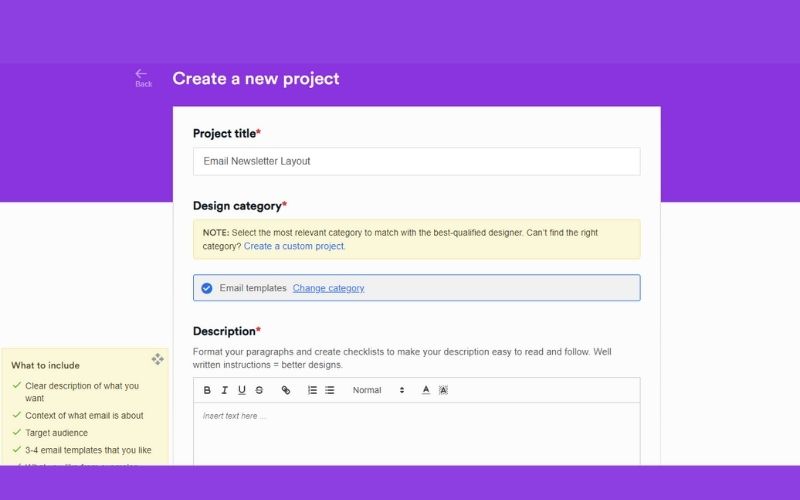 Once you sign up with Penji, you get to access their platform where you can directly request new projects. On the dashboard, you can find the New Project button. Click that so you can go to the next page where you can type more details about your request. Be as detailed as possible. There are also guide questions if you are not sure about what to send to your designer.
Wait for the Initial Output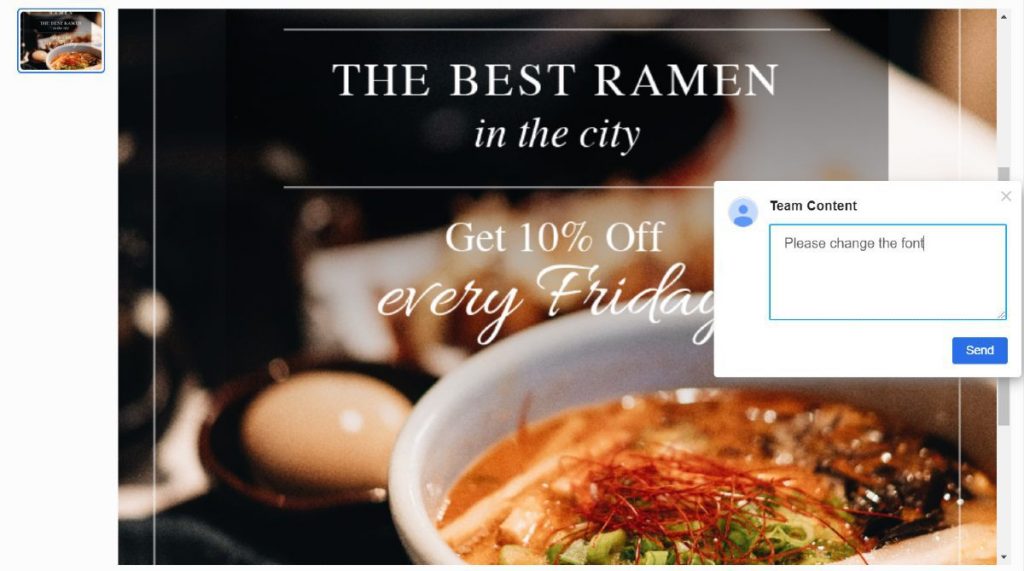 The first draft would be submitted to you within 24 to 48 hours. Take a closer look if the designer missed any detail. Click it and a comment box will appear. Type your feedback and send.
Once you are satisfied with the design, you can now go to the last step.
Download and Send the Email to Your Recipients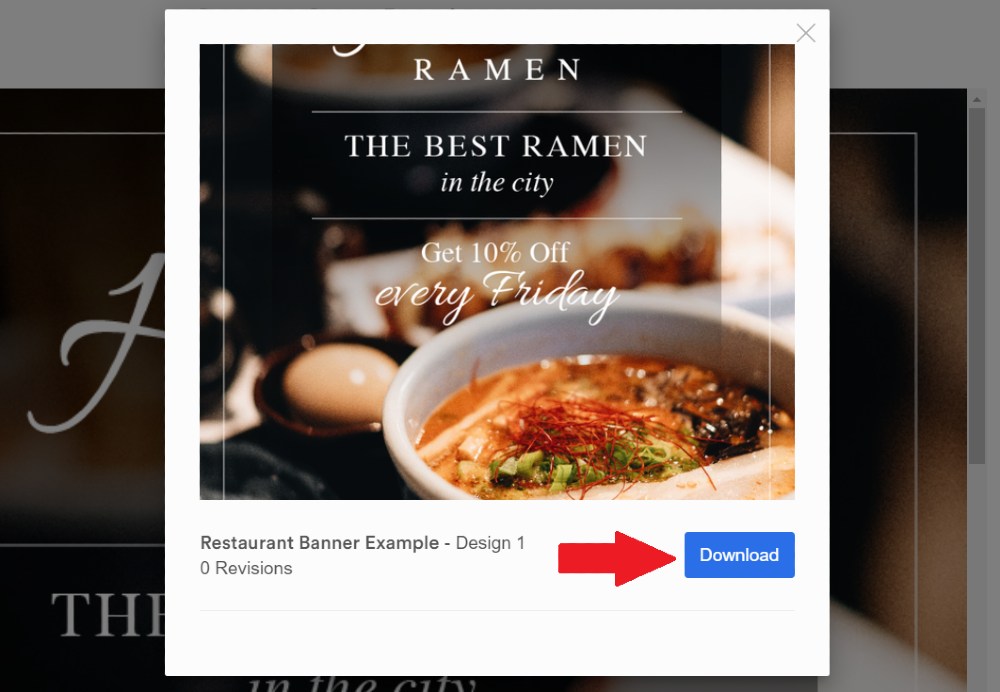 You are now ready to send your email because you can download the source files anytime you want. No need to wait for the designer to send these separately. And with the automation tool you have, expect to close sales or at least get traction.
Check out Penji's website and see the great graphic design plans not just for your email but for other visuals as well. Sign up now and enjoy unlimited graphic design projects.