Today's businesses are not simply focused on making money. With the rise of social entrepreneurship, more and more people in business are trying to make a positive impact. That said, more and more business ventures are trying to be eco-friendly companies, and for a good reason.
From self-care ventures to food ventures, these businesses are helping Mother Nature by going green. Each business listed here has committed itself to protect the environment – even Greta Thunberg would probably approve. In each section, we'll highlight eco-friendly practices you could apply to your business.
1. Beyond Meat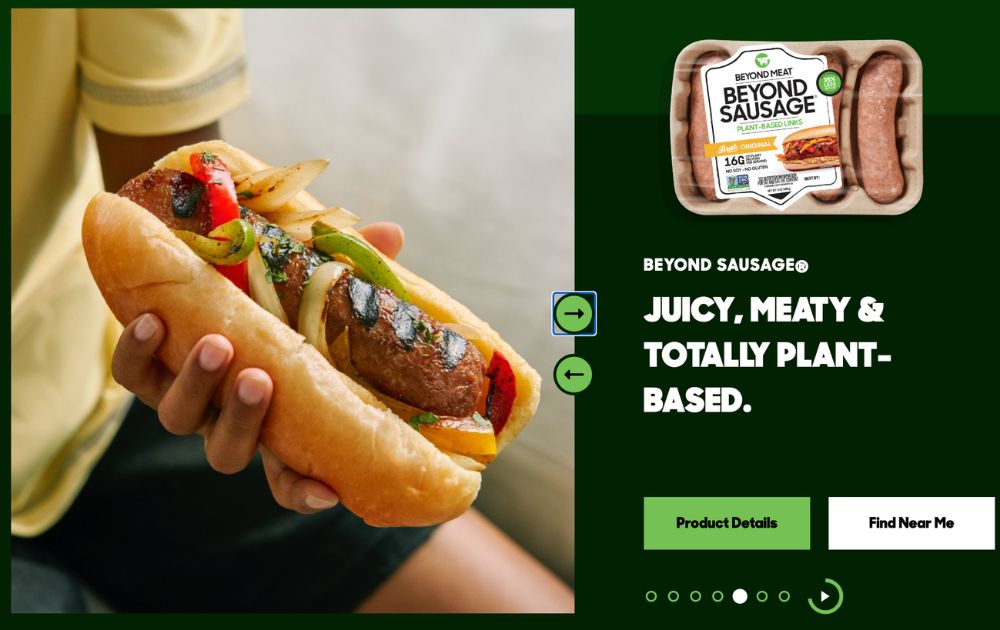 First on our list of eco-friendly companies is Beyond Meat, a brand that offers meat substitutes. That said, not only do their products look, taste, and feel like meat, but they're also friendly to Mother Nature.
If you're still puzzled over how eating less meat can be good for the environment, it's all about resources. For instance, Beyond Meat says producing their pea-based burgers uses less water, takes up less land, and has lower greenhouse gas emissions compared to beef.
Related to that, one of the key areas for Beyond Meat has been carbon footprint. In fact, the firm has stated that they're aiming to create carbon-neutral facilities. The venture is also focused on the conscious use of water, fertilizer, and other resources.
Eco-friendly strategies:
Offering plant-based "meats" that produce 90 percent fewer greenhouse gas emissions than beef
Less carbon footprint
Reducing land use by at least 93 percent and water use by 87 percent to 99 percent
2. Patagonia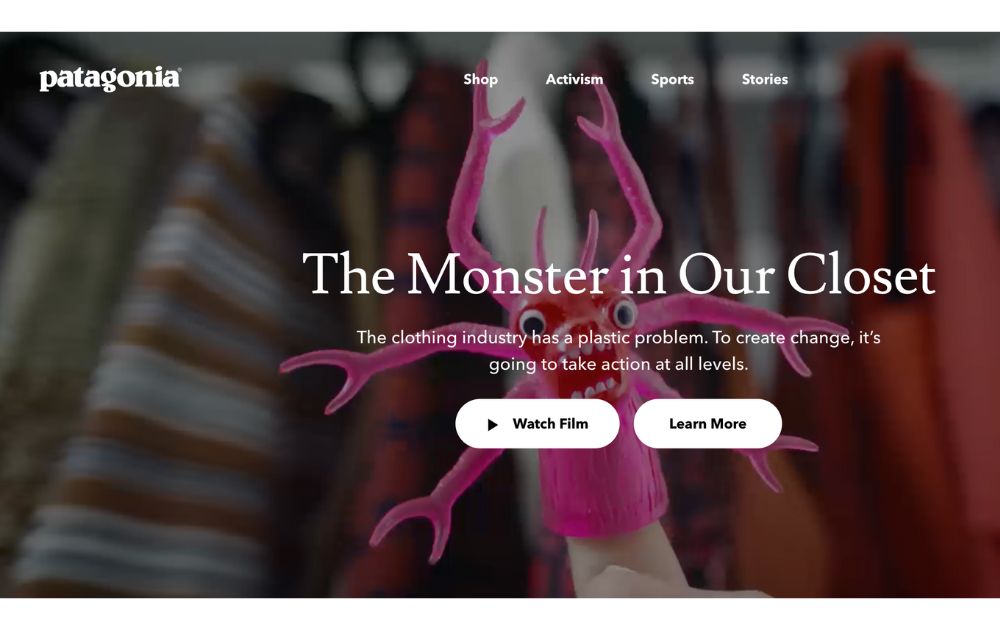 Patagonia is one of those sustainable companies examples that care for mother nature by promoting the great outdoors. It offers outdoor clothing as well as gear for "silent" sports. These include surfing, skiing, climbing, and snowboarding. They also offer apparel for fly fishing and trail running.
Eco-friendly strategies:
Using materials made from recycled fabrics – these include polyester, wool, and nylon
Creating sturdy and long-lasting products, advocating zero-waste
Repair and reuse program
Focusing on quality to consume less energy, waste less water, and produce less trash
Pledging one percent of sales to nature projects
3. TOMS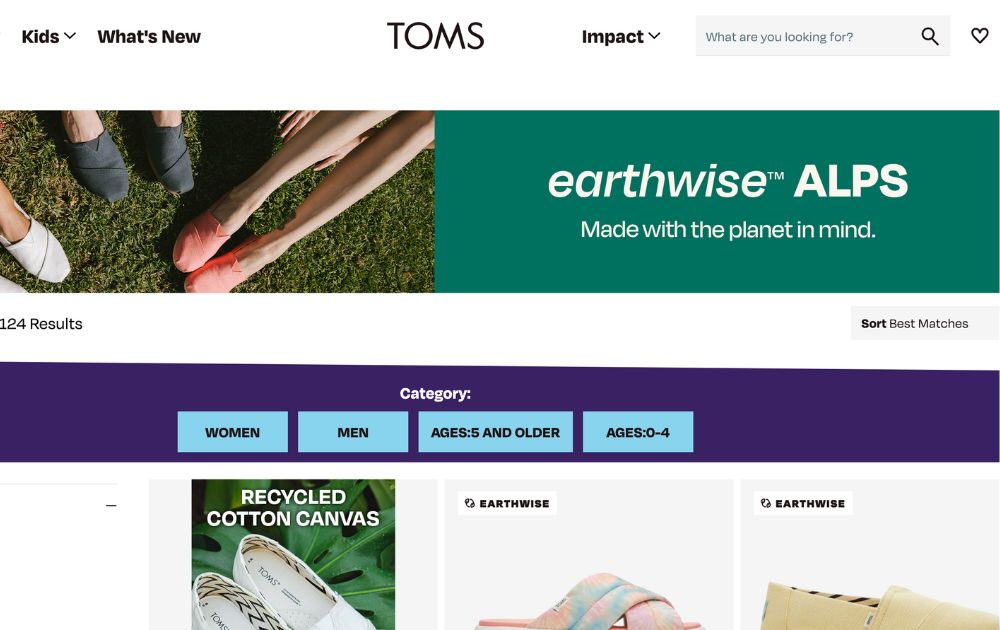 TOMS is an example of a company that's more than just nature-friendly. In fact, it's focused on making sure that it has a positive impact on people. TOMS was founded by Blake Mycoskie, who noticed that many people in Argentina didn't have shoes. The company works to allow customers to donate a pair of shoes to someone in need with every purchase.
Mycoskie is one of the famous social entrepreneurs who employs the One for One model. In addition to footwear, TOMS has expanded this model to other items. For instance, they also provide access to eye care and safe water sources through its eyewear and coffee brands.
Eco-friendly strategies:
Using eco-friendly materials like recycled polyester from post-consumer plastic bottles
Utilizing eco-fibers that consume less water, such as linen, hemp, and jute
Measuring carbon footprint and working to reduce it by 2025
Using packaging with at least 80 percent recycled materials
Sourcing 100 percent of packaging from sustainably managed forests
4. Seventh Generation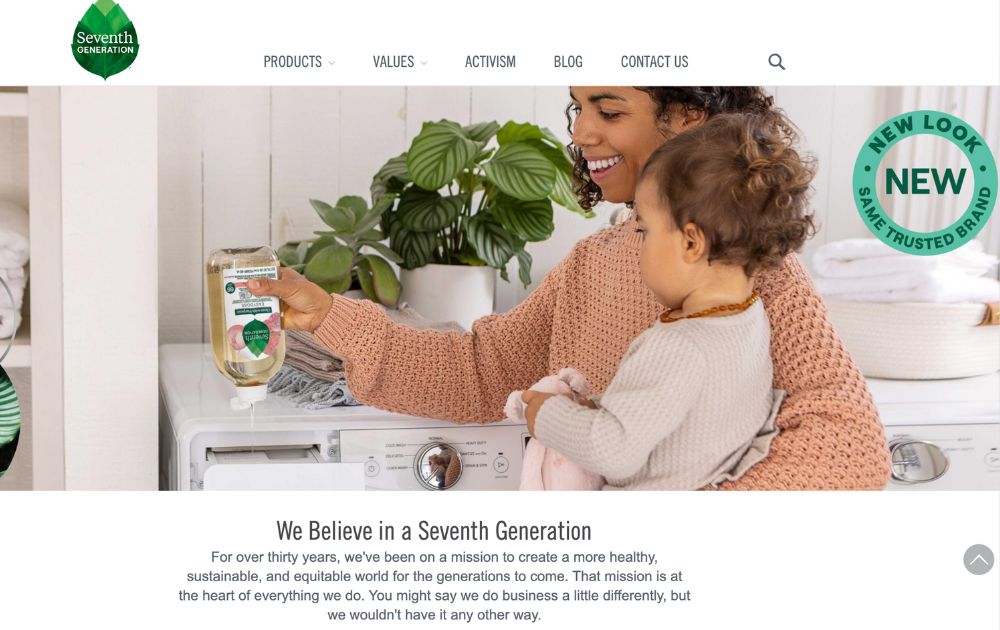 Next on our list of eco-friendly companies is Seventh Generation. It is a company that's dedicated to making products that are safe for people, the planet, and animals. They're committed to sourcing organic, non-GMO ingredients and sustainably harvesting plants from which they create their products.
Seventh Generation uses a closed-loop system for harvesting plants to achieve these goals. This system allows the company to collect the number of plants needed without disrupting the ecosystem.
Eco-friendly strategies:
Using the most sustainable way possible in their manufacturing
Choosing ingredients that do not pose chronic health risks and that are safe for the environment
Using recycled paper in their eco-friendly products
5. Preserve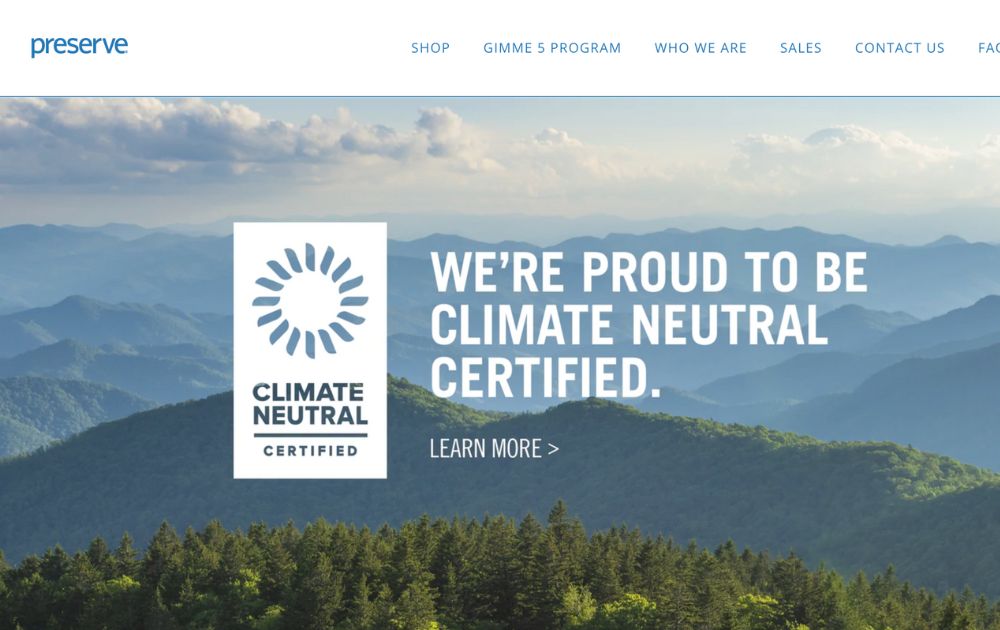 Preserve is one of those eco-friendly brands that pioneered sustainable, eco-friendly practices. The company makes products good for both people and the planet. For instance, they transform take-out boxes into tableware and yogurt cups into toothbrushes. Nifty, right?
Through innovations in sustainable materials, recycling systems, and performance-driven design, Preserve has created low-impact, stylish products to accompany you in your day-to-day life.
Eco-friendly strategies:
Using recycled polypropylene plastic sourced from yogurt and hummus tubs
Being an example of how business ventures can do better while meeting buyers' needs
6. Lush Cosmetics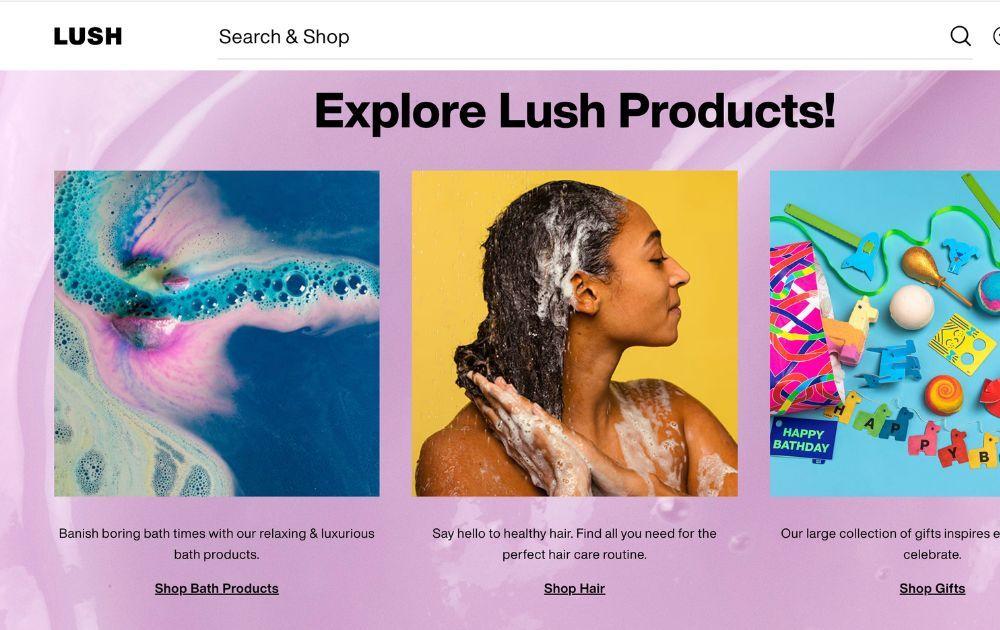 Lush Cosmetics is one of the most environmentally friendly companies known worldwide. The British beauty brand prides itself on being kind to Mother Nature – from the way their products are packaged to the ingredients they use.
Lush has also used its power as a company for good. The company has donated more than $100 million to various groups and initiatives. In addition, it has partnered with organizations like Greenpeace, Rainforest Alliance, and many more.
Eco-friendly strategies:
Offering naked soaps, thus, avoiding single-use materials
Collaborating with suppliers and partners to care for Mother Nature through take-back programs and localized composting initiatives
Avoiding non-sustainable raw ingredients like palm oil
7. A Good Company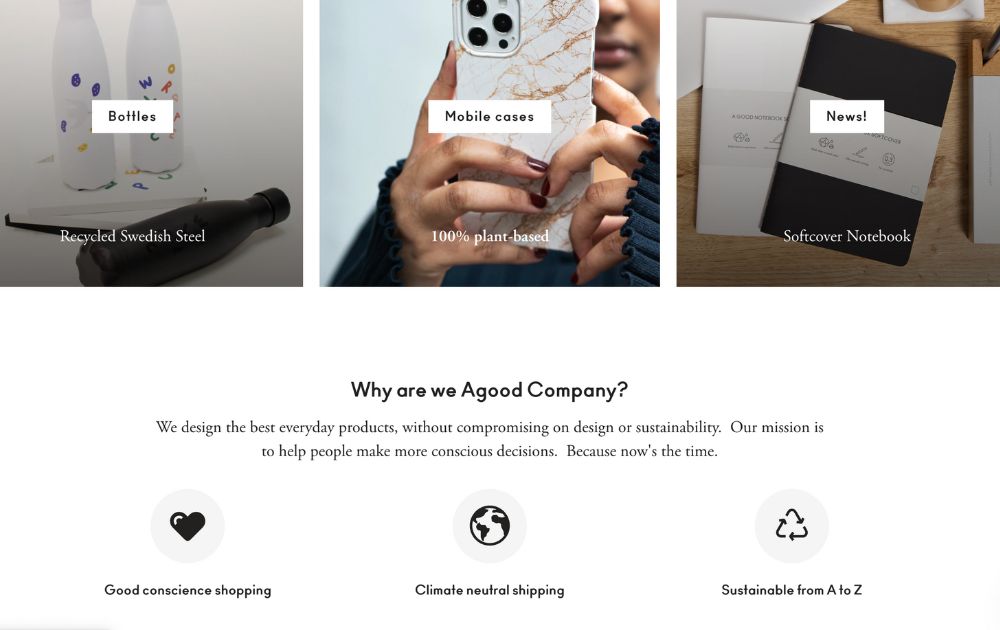 A Good Company is a brand that's committed to making it easier for consumers to shop in a responsible and sustainable way. They've made a commitment to taking care of people and the environment. A Good Company is focused on making sure that its products are sustainable.
In addition to making eco-friendly products, A Good Company is committed to reducing the company's carbon footprint. It has also partnered with many groups, including the National Forest Foundation and the Rainforest Alliance, for nature initiatives.
Eco-friendly strategies:
Using biodegradable, recyclable, or completely circular materials
Choosing suppliers who also care for nature through their Supplier Code of Conduct
What does it mean for your business?
As we've seen, eco-friendly companies today are proving that profit and nature protection aren't mutually exclusive. So, what does it mean for your business?
Some may argue that their venture isn't big enough to invest in green facilities. However, going green doesn't have to be costly and complex. Taking a cue from the firms above, here are ways your business can help nurture Mother Nature:
Use recycled materials in your packaging.
Offer products naked (without packaging) if it wouldn't compromise the products' quality.
Choose suppliers carefully and opt for those who also employ nature-friendly practices.
Offer takeback and reuse programs.
Pledge a part of your sales for nature projects.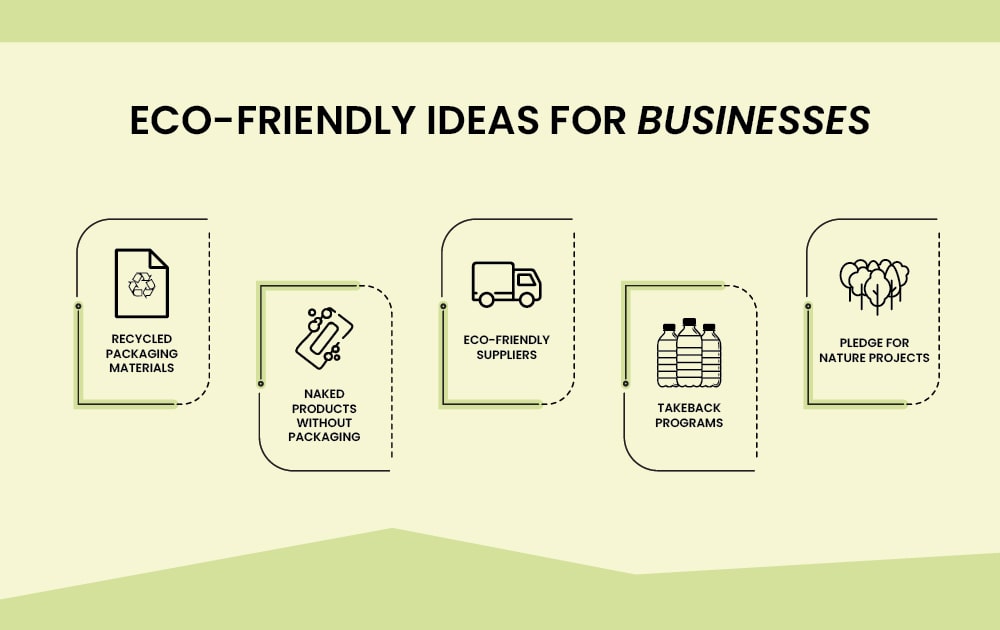 If you want to let your community know what you're doing for the environment and invite them to join you, Penji can help. Leave the design heavy-lifting to us so you can focus on growing your business while helping protect nature.
Sign up now and get a 30-day money back guarantee.