Some may believe that direct mail has seen its last days as the internet has indeed killed many traditional marketing strategies. But that would be farthest from the truth. It is still one of the most powerful game plans any business owner can ever whip up. In short, direct mail is alive and kicking. Here are ten of the most incredible direct mail campaigns to prove this fact:
1. KitKat Chunky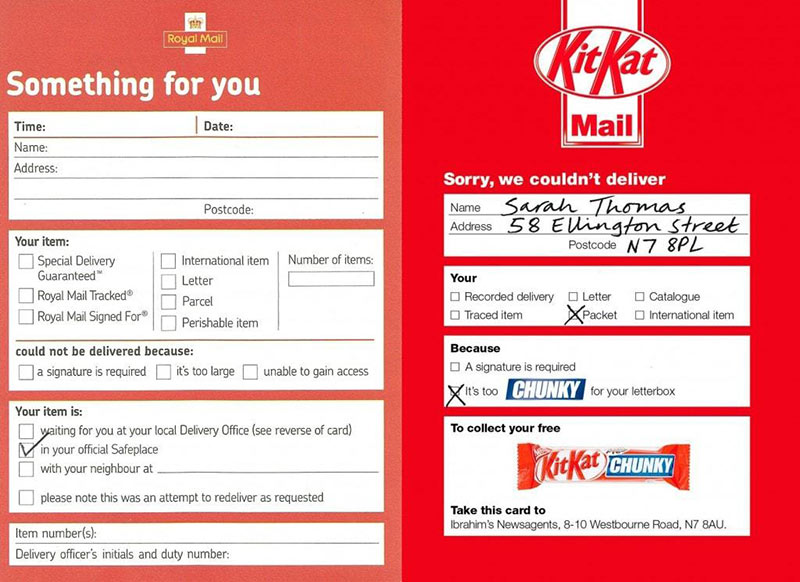 A few years ago, Nestlé® launched a direct mail campaign that still causes a buzz up to this day because of its ingenuity. It distributed a mailer resembling the missed delivery notice that mail carriers leave when they cannot deliver a package.
The mailers did not declare that the delivery was impossible; instead, they claimed that the KitKat thick parcel could not be posted because it was "too chunky for your letterbox." The recipients could redeem their cards at their neighborhood newsstands for a free KitKat Chunky chocolate bar.
2. Mis-Fortune Cookies from Hell Pizza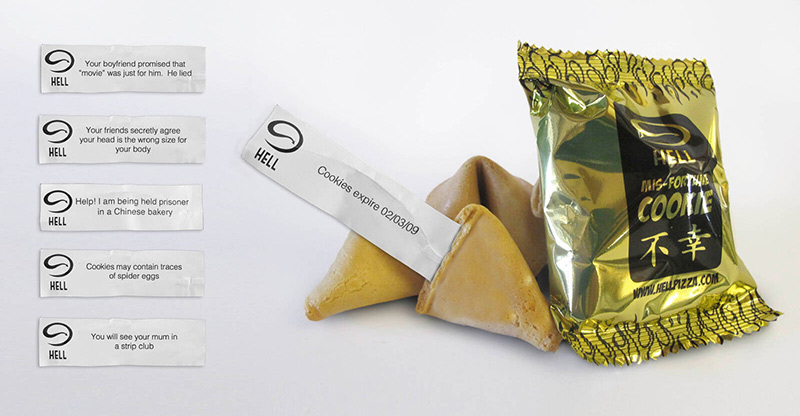 Hell Pizza, an online pizza delivery service in New Zealand, decided to take its direct mail campaigns to the next level by creating Mis-Fortune Cookies. The cookies were sent out to thousands of customers and contained a unique message from Hell Pizza. The message on the cookie was quirky and light-hearted and encouraged customers to order from Hell Pizza.
The campaign was a great success, as customers enjoyed the surprise, the playful messaging, and the clever use of a direct mail campaign. The campaign also generated a lot of positive press for the company and increased its brand recognition.
3. Say Stop With A Gift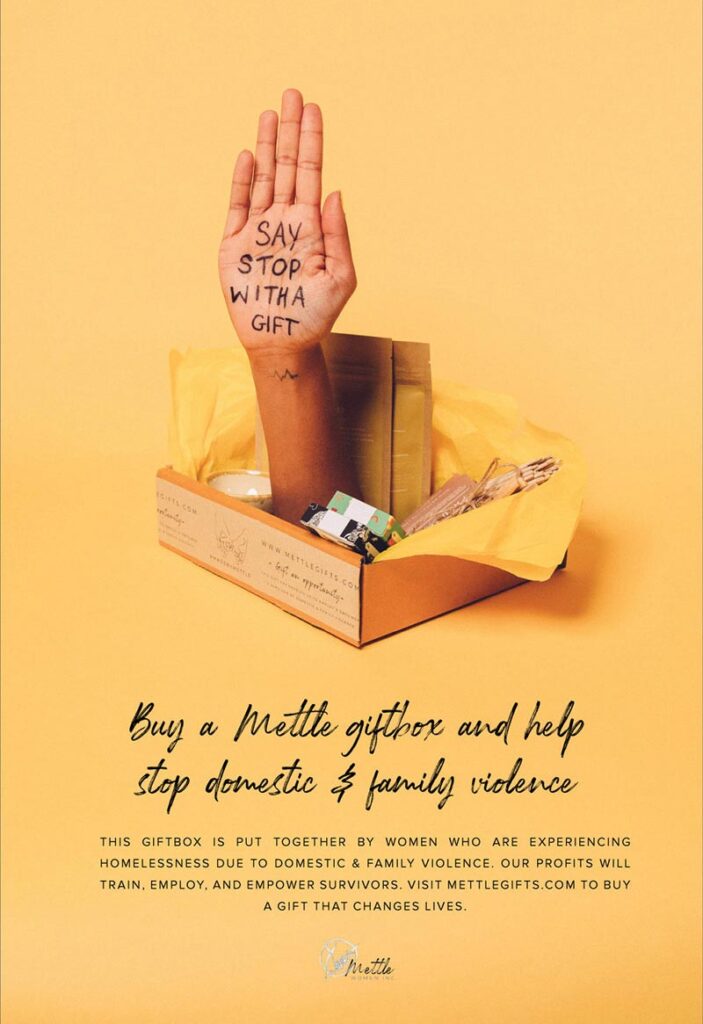 A powerful campaign run by Mettle Women Inc, "Say Stop With a Gift," aims to raise awareness about domestic violence. It encouraged people to take action to stop it by giving a Mettle gift box to someone. The campaign's main visual is a "stop hand" emerging from the gift box, which symbolizes the message of stopping domestic violence.
The campaign has been promoted through various media, including online film, posters, and direct mail. The campaign aimed to empower and equip women to reach their potential and stop domestic and family violence.
4. All-Terrain Envelope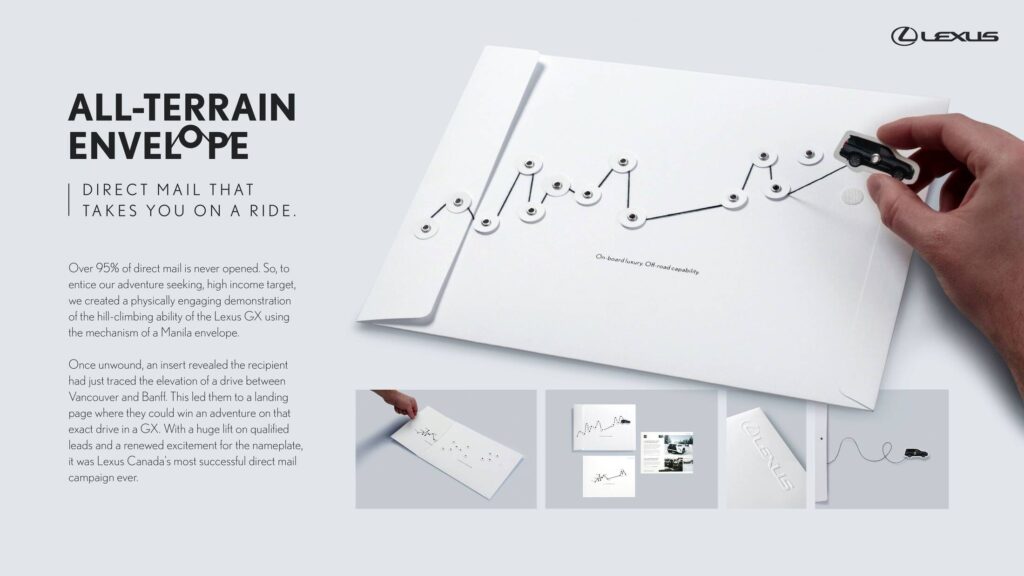 Lexus in Canada created the "All-Terrain Envelope" campaign in January 2020. It was a direct mail campaign aimed at showcasing the hill-climbing capabilities of the Lexus GX. The campaign used a Manila envelope to demonstrate the vehicle's ability to tackle difficult terrain.
When opened, the envelope would reveal an insert that showed the recipient had just traced the elevation of a drive between Vancouver and Banff. This led them to a landing page where they could enter to win an adventure on that same drive in a GX.
5. Trick or Cheese?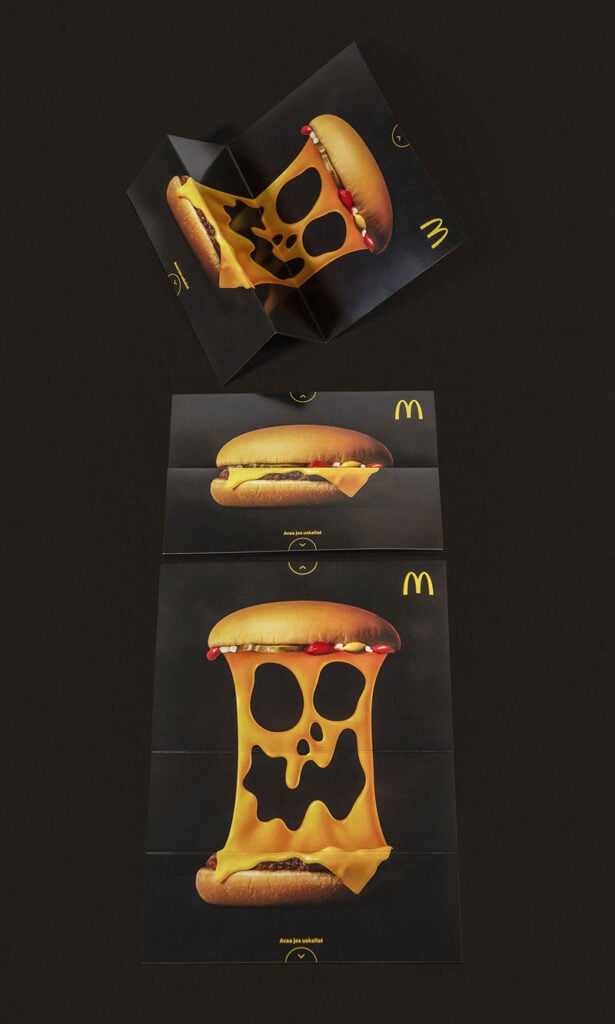 The "Trick or Cheese?" was a direct mail campaign created by McDonald's in Finland in September 2019. It was aimed to promote the brand's famous cheeseburger. The campaign was timed to coincide with Halloween and used the theme of fear and dare to generate interest in the product.
The direct mail campaign was designed to appeal to influencers who were encouraged to try the cheeseburger and share their thoughts on social media. Outdoor and social media advertising was used to amplify the message and generate buzz around the product.
6. No Tankers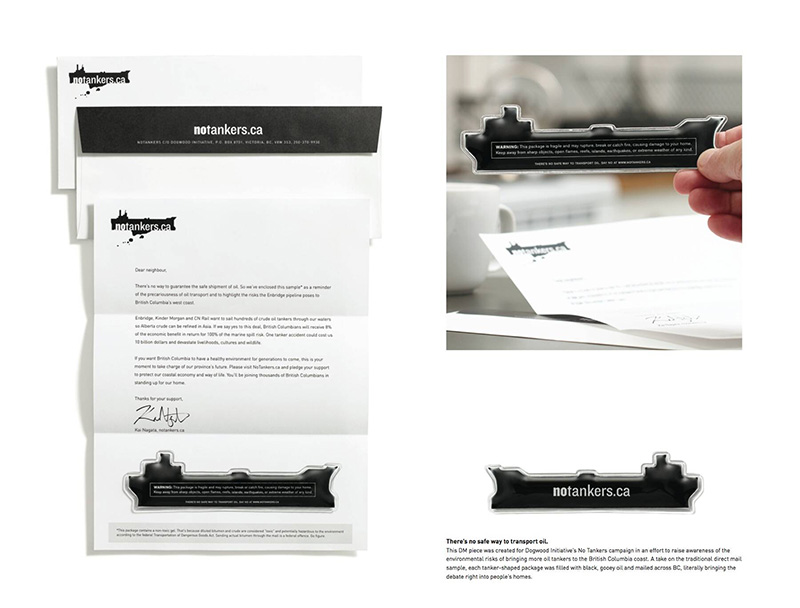 Dogwood Initiative's "No Tankers" campaign is a grassroots campaign led by Dogwood Initiative, a non-profit organization based in British Columbia, Canada. The campaign focused on protecting British Columbia's coastal waters from the potential threat of oil spills caused by increased oil tanker traffic.
The campaign used a unique and striking approach by sending direct mail pieces shaped like oil tankers filled with black, gooey oil. The package was designed to bring the debate about oil tanker traffic right into people's homes, allowing them to physically experience the potential oil spill's possible consequences.
7. The Rhino Stamp Project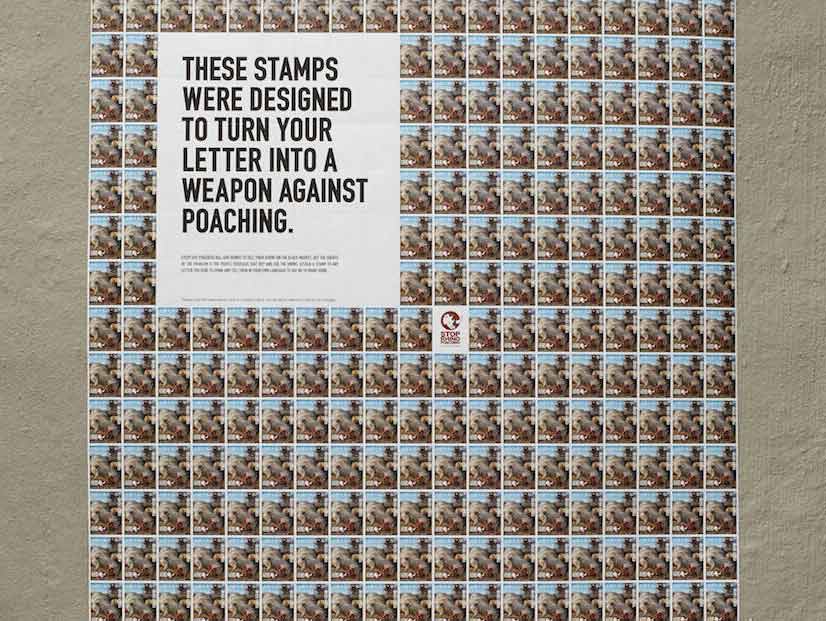 Created by the non-profit organization Save the Rhino International, The Rhino Stamp Project is a truly notable direct mail campaign example. It sought to raise funds to support conservation efforts by selling Rhino stamps to individuals and organizations.
The stamps featured imagery of the carnage caused by poachers instead of the usual pictures of animals. The stamps also included a message in Chinese, Vietnamese or Thai reading: "say no to rhino horn." The campaign aimed to send letters with the stamps on them, not only to the poachers but also to their customers, speaking directly to them.
8. IKEA Sweet Dreams Catalogue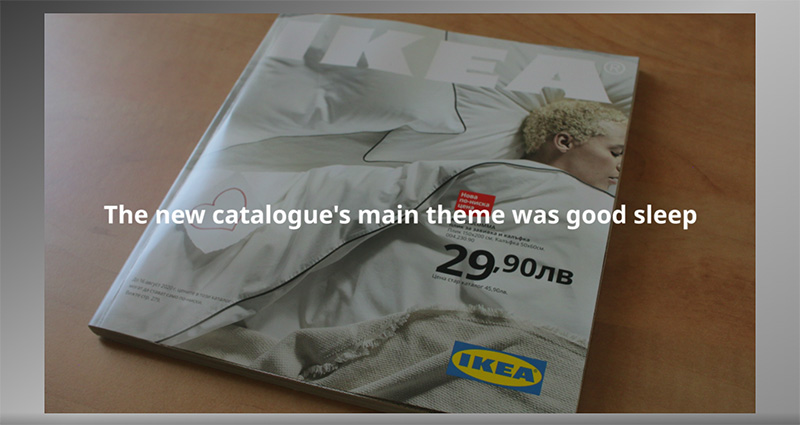 The "IKEA Sweet Dreams Catalogue" campaign was created by IKEA in Bulgaria in 2019. It was a direct mail campaign to promote the brand's new catalog, with the central theme of "good sleep at home." The campaign was created to target new mothers and was designed to be a creative and interactive experience.
The campaign involved creating a limited edition of the catalog and sending it as a direct mail to selected mommy influencers. The catalog played a lullaby song when opened so the baby can fall asleep while the mother goes through the new IKEA "good sleep" inspirational ideas.
9. How to Cope With Your Current Internet Service Provider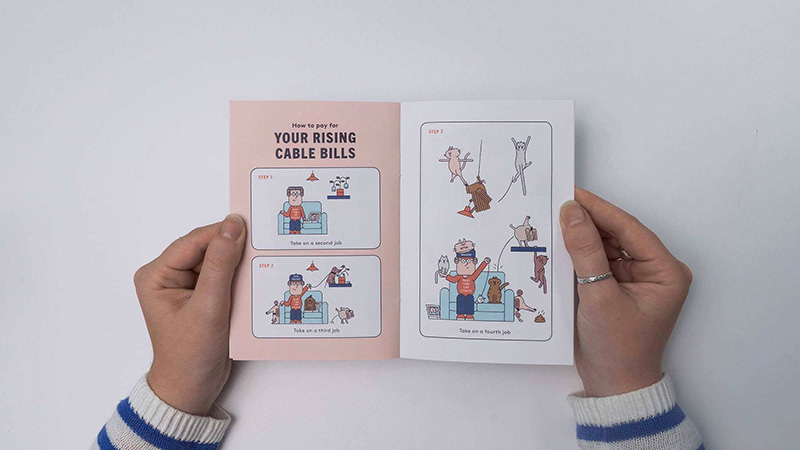 The "How to Cope With Your Current Internet Service Provider" campaign, created by Starry in 2019, was a direct mail campaign to encourage people to switch from their current internet service providers (ISPs) to Starry.
The campaign used a unique approach by creating a zine, which is a small magazine. It illustrated all the ways in which people's current ISPs "suck" and ultimately showed them why they should make the switch to Starry instead.
10. Seed Pot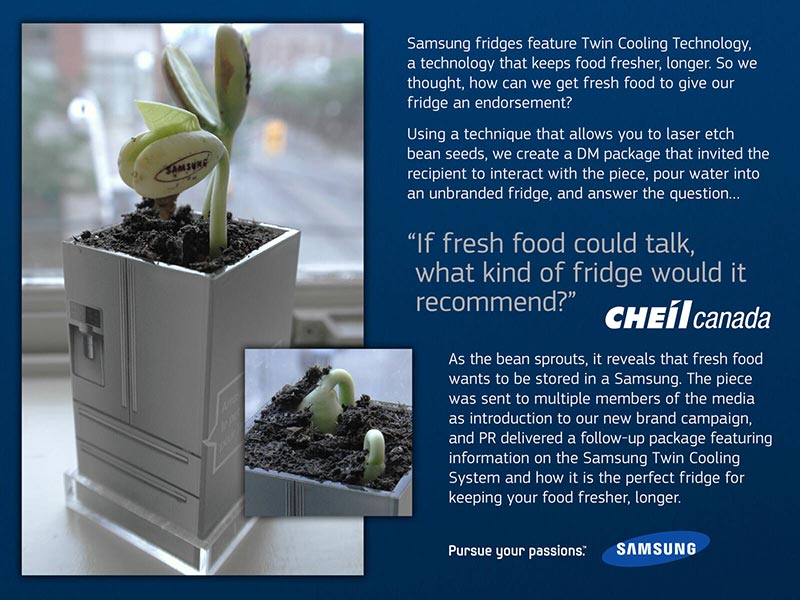 The "Seed Pot" campaign was a direct mailer campaign created for Samsung. It capitalized on the familiar task of growing a bean sprout that many people experienced in their elementary school days. The direct mailer included a mini pot shaped like a fridge with a small bean planted inside.
The recipients were asked to take care of the bean as if it were fresh food, and if they did it correctly, the bean would sprout up to reveal Samsung as the fridge of choice written on the actual plant. This campaign was made possible by laser sketching, which enabled the brand name to be written on the bean sprout.
Final Thoughts
These ten direct mail campaigns showcase the power of creativity and innovation in reaching and engaging with consumers. If you want to include direct mailers in your marketing strategies, let Penji help you create them.
Our affordable unlimited plans will get you more than just direct mail designs. You can send requests for a wide array of visual assets. Click on this link to get the designing started.