The only way you get quality, unique, and engaging marketing designs is if you have a strong design team behind you. A design team is responsible for analyzing the design brief, brainstorming design ideas, sketching, and optimizing designs. The strength of your design team depends on the determination and creativity of their leader–YOU! If you're building one, here are some design team tips you need to know.
Types of Design Team Structures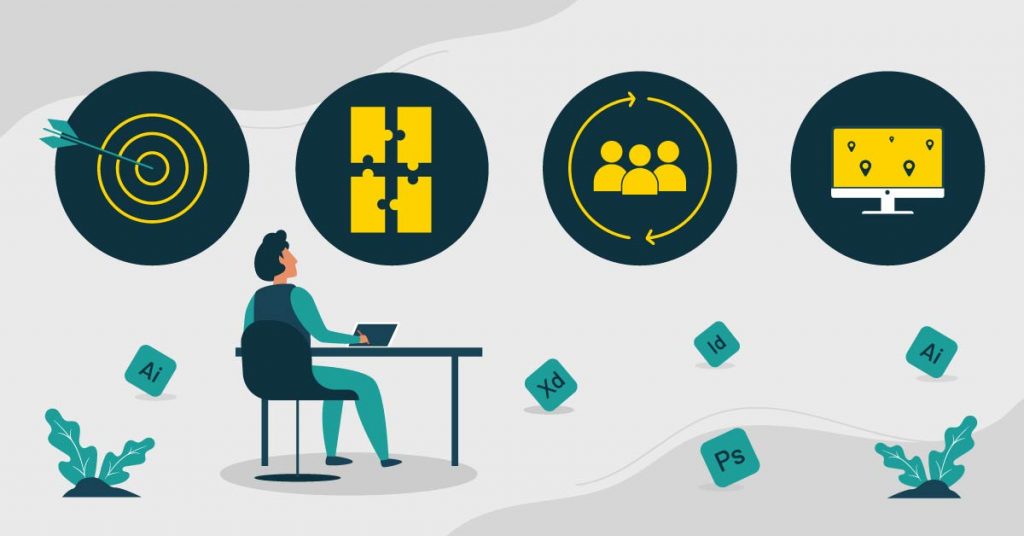 The first tip in building a design team is establishing a stable unit and selecting the most suitable design team structure. Knowing the various types of design team structures will enable you to determine what's suitable for you. Moreover, choosing the aptest design team structure depends on multiple factors such as:
Size of your organization
Different skills of your people
Type of design projects
Scope of your design team
Design demand
Centralized Design Team Structure
A centralized design team structure means all the minor and major decision-making falls under the responsibility of one person or a few selected people. Most of these critical decision-makers are working under one roof or in one office location.
If an organization comprises a large team, there are selected design managers who supervise the designers. Additionally, these design managers answer to the creative director. The closest comparison to a centralized design team structure is an agency, where designers work on several projects and respond to the creative director.
Pros:
Easy collaboration because design managers supervise all designers
Good communication and feedback exchange
A good opportunity for designers because of many design projects
One clearly defined vision and goal for each project
Roles are clearly defined
Minimal internal conflicts due to designated roles and responsibilities
Cons:
Longer decision-making process due to a hierarchical structure
Some designers might not get recognition due to isolation
Slow design process for large teams
Ideal For:
The centralized design team structure is ideal for medium-sized companies. Because a selected few make the decisions, it's easy for design managers to define and communicate common goals.
Embedded Design Team Structure
The embedded design team structure, also known as the "decentralized design team" structure, involves people working with other teams and people from different departments. For instance, one team consists of a designer, product engineer, marketers, and more. These people also answer to the team leader.
Since this structure involves working with cross-functional teams, it'll be easy for people and teams to collaborate. Overall, this increases the morale of each team and bolsters the achievement of the overall project goal.
Pros:
Increases trust across all departments in an organization
Keeps everyone in the loop since one team is composed of various designations
Fast design process
Improved collaboration
Cons:
Might lose priority for designers due to bigger engineering or marketing teams
Designers' opinions might be disregarded due to other teams' opinions as well
Waste of time and effort due to repetitive tasks in some distributed teams
Conflicts may arise due to different perspectives, principles, and opinions from different designations
Ideal For:
Smaller organizations can take advantage of an embedded or cross-functional design team structure. This is due to designers being distributed in various teams who work alongside other departments.
Flexible Design Team Structure
The flexible design team structure is a combination of both centralized and embedded design team structures. One team also comprises people across all departments, just like the cross-functional type.
Moreover, designers answer to the team leader and the topmost design leader facilitating all teams in the organization. The only difference is that the flexible structure is more adaptable to changing organizational needs and project needs. For example, if a team is assigned to a bigger project and lacks designers, a couple of designers will be assigned to fill in the roles.
Pros:
Versatile to the needs of the organization, clients, and projects
Provides options for more roles due to its flexible structure
Gives more opportunities for people in the organization to work on different projects
Increased focus on the goals due to various leaders overseeing the project
Cons:
Different opinions from different leaders
Confusion within the team on whose decisions must be implemented
Ideal For:
This design team structure is suitable for large organizations due to its flexibility. Most designers and other skilled creatives work in-house and are on call whenever they're needed. Since different leaders supervise the design team, there is increased collaboration in working toward a common goal.
Contractual Design Team Structure
In a contractual structure, organizations hire third-party designers to fill in the gaps. These designers join an organization's design team on a contractual basis. This is appropriate for organizations that might not have enough budget to hire in-house designers.
Pros:
Cost-efficient as you only hire designers when projects arise
Gains other perspectives from third-party designers that are unique from your organizations
Provides more varied skills from contractual designers
Cons:
Third-party designers might be unreliable for bigger projects
Finding the right external designers might take time
Ideal For:
The contractual design team structure is suitable for startups with no budget to hire in-house designers. This also benefits startups with volatile projects, even sometimes with no projects in the beginning.
7 Design Team Tips for Efficiency and Productivity
Once you determine the type of design team structure for your organization, it's time to nurture your team. Building a robust team of designers makes for better results, increased productivity, improved collaboration, and clear communication. Here are seven tips for a more efficient design team.
1. Think of all the skillsets you need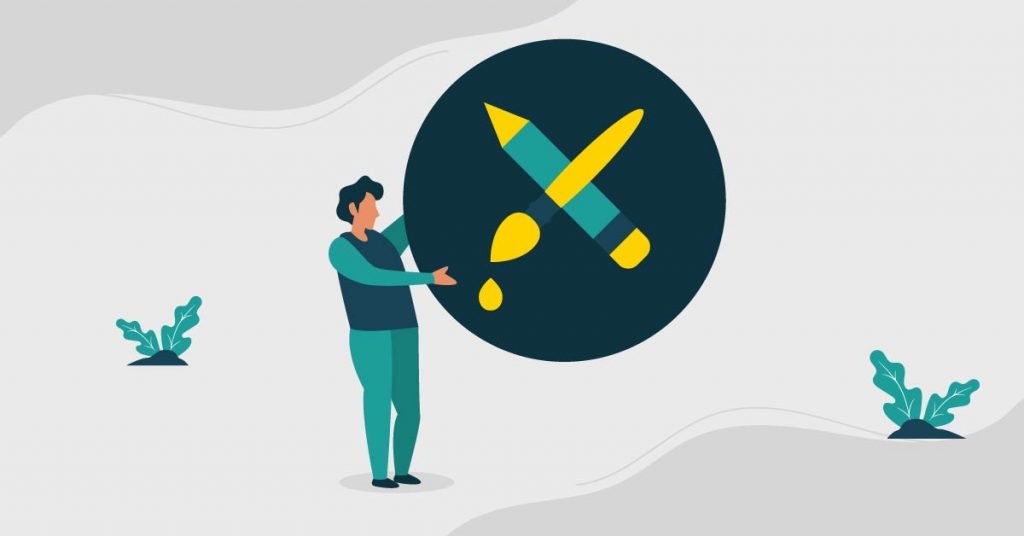 Build a team with varied skill sets. Different designers who specialize in various things could mean you'll have increased positive results on varied projects. Think about what types of skills and specializations designers should have, such as:
Graphic designers
Experiential designer
UX (User Experience) designer
UI (User Interface) designer
Information designer
Web designer
IxD (Interaction) designer
Game designer
If you can, also seek some designers with general skills to ensure they have know-how on varied projects.
2. Look for suitable designer traits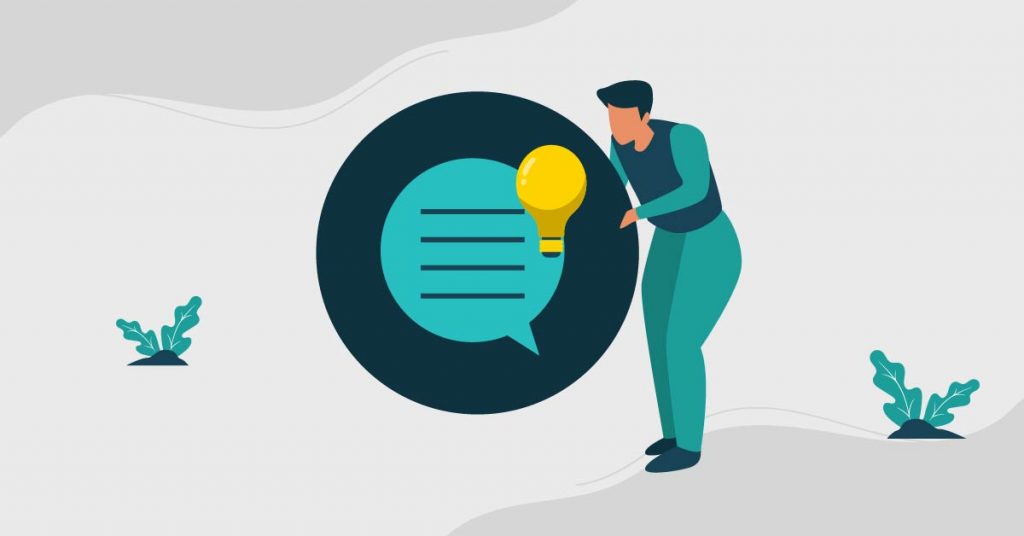 A design team must have suitable traits that will help in the fruition of projects. That said, look for these traits in your designers:
Communication
Curiosity
Passion
Openness
Problem-solving
Receptiveness
Patience
Reliability
Evolution
3. Define your branding and identity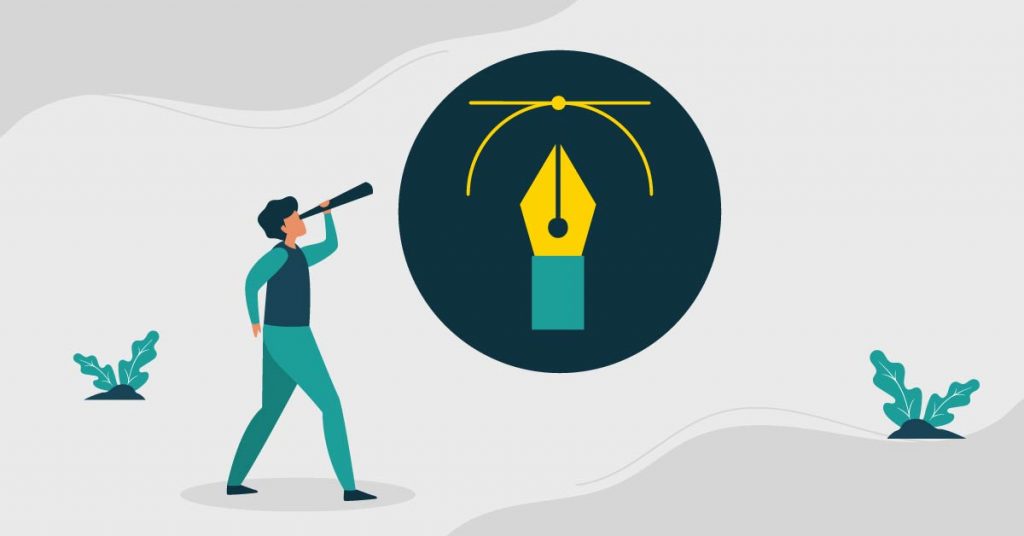 Define your brand identity clearly. If everyone in your organization is on the same page about the brand identity, they work toward a common goal. Moreover, their work processes and methods also align with your brand vision, mission, and principles.
Shape your brand in a way that everyone comprehends. To define your brand well, create a brand narrative, which is the story behind your brand. Next is to define your brand attributes and gather all your brand visuals. This entails all your branding assets such as logos, icons, messaging, colors, typography, and more.
Ensure that you instill these brand traits during the onboarding process. That way, you provide clarity and consistency on the finished product and methods for completion.
4. Identify roles and responsibilities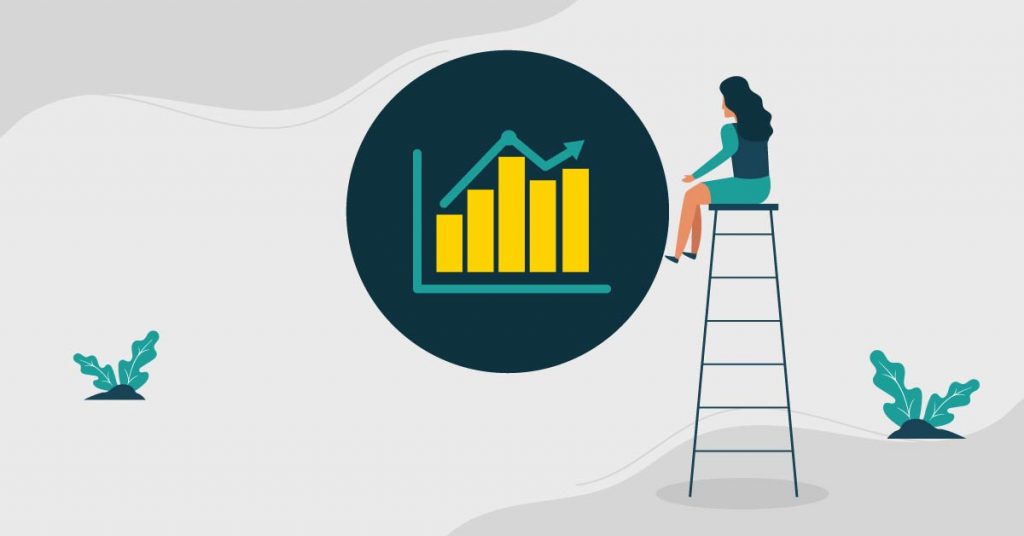 Once everyone is clear on the brand vision, identify roles and responsibilities. Identifying these right off the bat ensures that each person is clear on their goals and objectives. Knowing what they should do also makes them accountable for mistakes along the way.
5. Encourage design thinking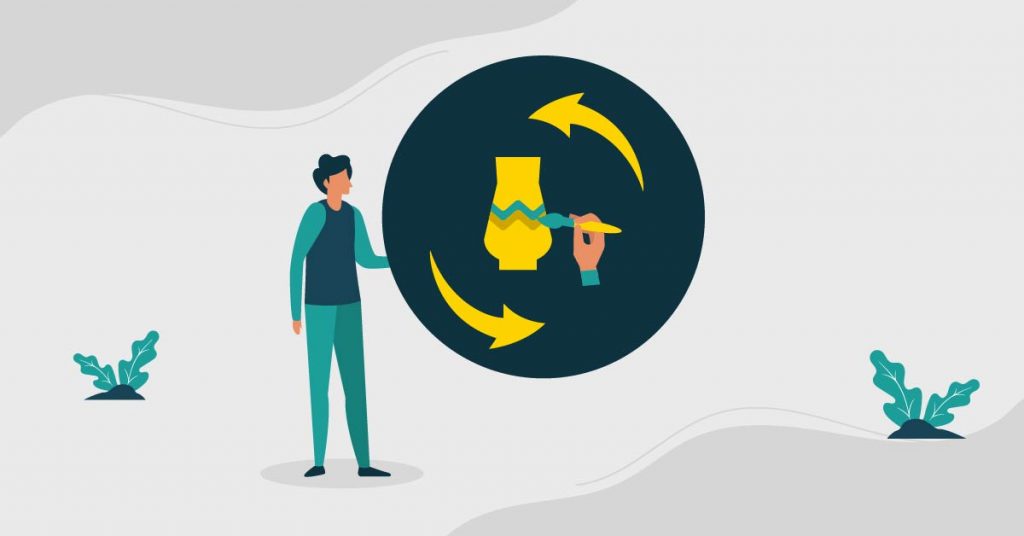 Creatives need to think in a different way to gather solutions for users that face particular problems. In a design team, it's crucial to encourage design thinking to let creatives use their knowledge and research-based solutions to solve user pain points.
Design thinking refers to an iterative process in which creatives in different fields think of user problems, take on various assumptions, or redefine solutions. All these aim to provide alternative solutions that ordinary perspectives or thinking couldn't establish.
Design thinking prioritizes the users' problems to think of solution-based alternatives that solve these problems. In design thinking, empathy, assumptions, brainstorming, prototyping, and sketching are common stages.
6. Provide the best tools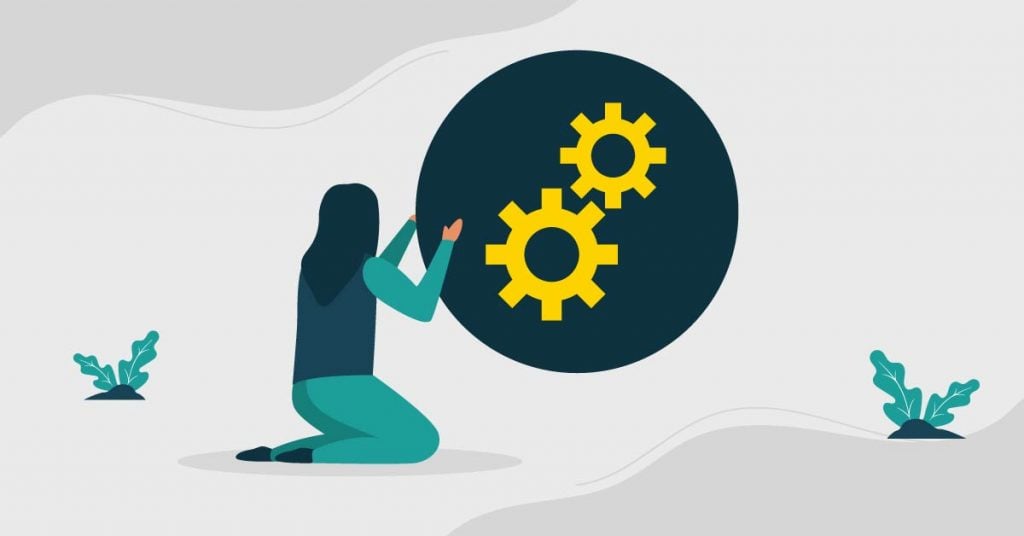 Equipping your design team with the best tools is one of the most overlooked design team tips. Designers, engineers, creative directors, product managers, or marketers do their jobs better when provided with the best tools. Invest in the most state-of-the-art equipment and up-to-date tools to bring out the best in your design team.
Some examples are:
ProofHub
Adobe Photoshop
Adobe Illustrator
Filestage
PicsArt
Desygner
DesignBold
Fotor
Logaster
Sketch 3
Marvel
Pixelmator
Github
7. Get and give feedback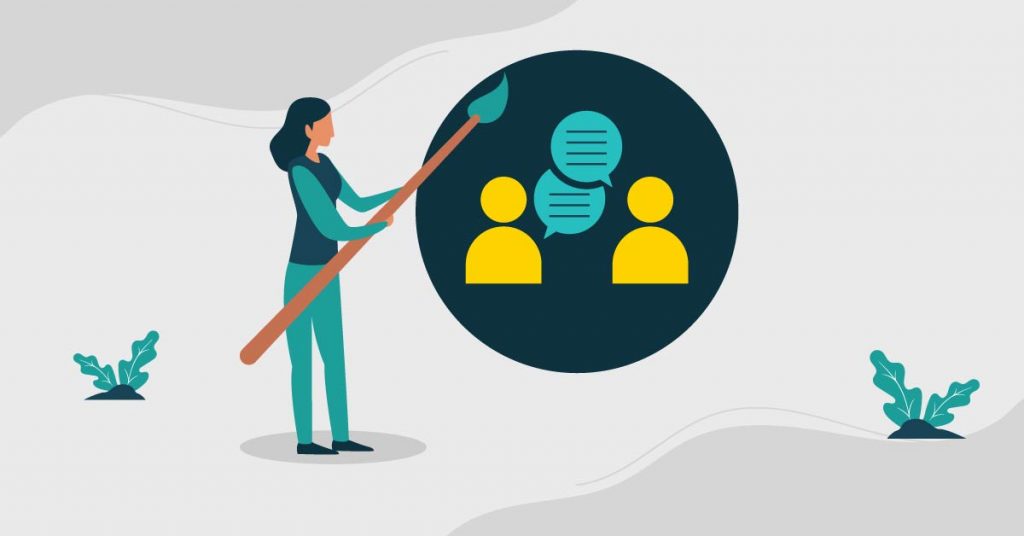 Feedback is necessary to hone designers' skills. Provide feedback early on in the project. Moreover, communication works as a two-way street. That said, gather feedback from your design team and see which areas you also need to work on. High performers are always seeking to improve their skills, and feedback is one way to evaluate their performance. So ensure that you schedule a regular evaluation program. Plus, with regular feedback, you're encouraging your team to grow and develop to become better designers.
Best Design Team Tip: Work with Experts
If you want a hassle-free design process, working with professional graphic designers is the best route. It takes off the burden of having to manage a design team, and monitor every design project, and all other processes.
Look for a design partner that is at your beck and call. Try Penji's cost-efficient and quality design service. Penji is an on-demand graphic design service that offers unlimited graphic designs for a fixed monthly rate.
Here are the benefits of subscribing to Penji:
No hidden fees, pay a fixed rate every month
Quality designs from the top two percent of graphic designers in the industry
Fast turnaround of 24 to 48 hours
Access to the best and most efficient design platform
Provides a design team leader to supervise projects
Unlimited graphic designs, web designs, and illustrations
15-day money-back guarantee
Sign up now and get 15 percent off your first month!