Give customers a fresh taste of your brand's unique blend with a stunning coffee shop logo. Choosing the suitable logo starts brewing excitement at a glance even before they enter your shop and smell the coffee. Plus, here are ten coffee logo ideas hand-crafted by our Penji designers! Additionally, check out what Penji can do for your business by watching this demo!
1. Sir Charles Coffee Station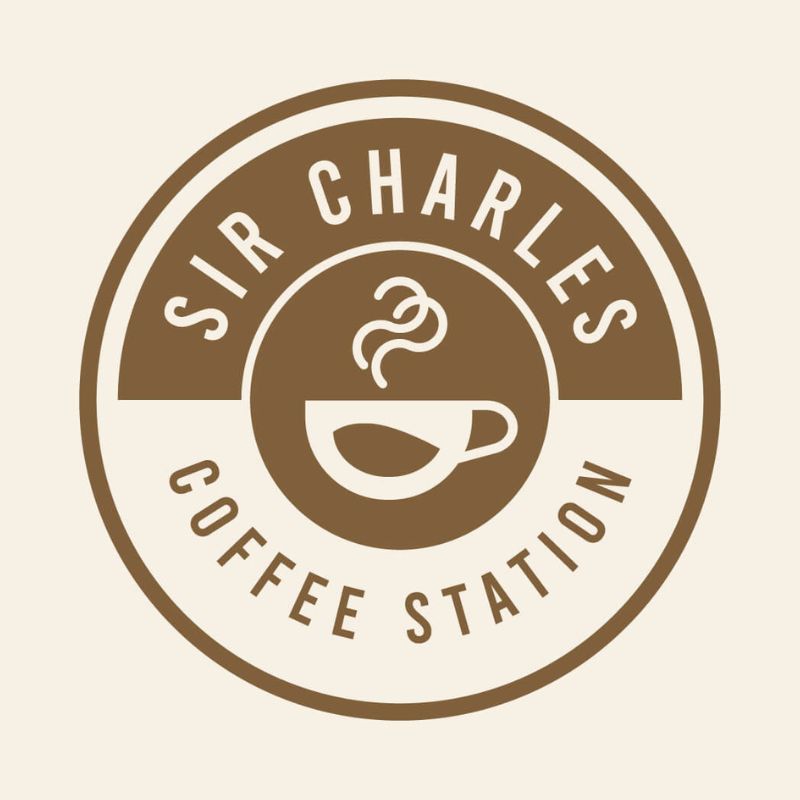 The circular symbol of Sir Charles Coffee Station is stunning in a brown color palette. The logo's center is an image of a coffee cup with steam. And it's not just a cup because the darker image inside resembles a coffee bean.
2. UrbanGrounds Coffee Barracks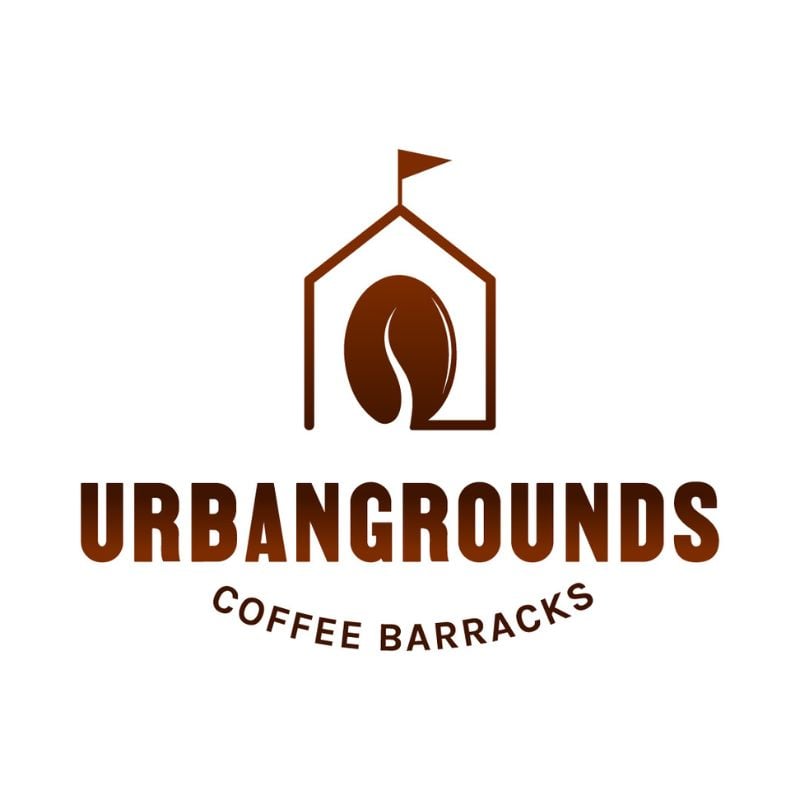 Aside from the unique shop name, UrbanGrounds Coffee Barracks has a distinctive logo. Instead of the typical coffee cup, this logo features a house or a barracks as the main image. So, this design is an excellent example if you're planning to create a coffee logo that sets you apart from the competition.
3. Cosmic Kopi Place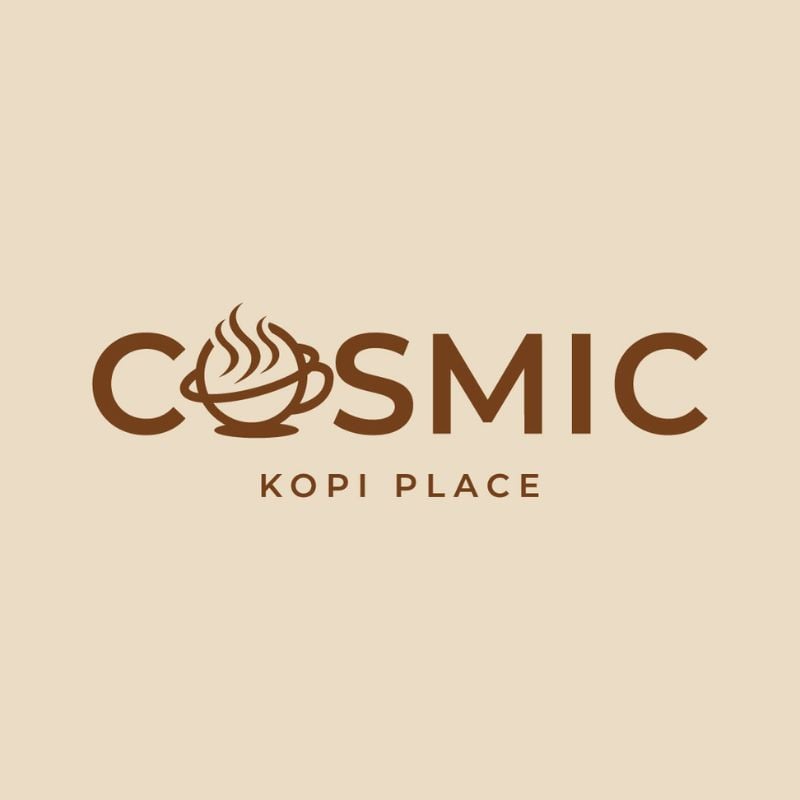 Do you see that coffee cup with a ring? The idea gives the logo a modern feel to the traditional coffee cup images we see everywhere. This iconic symbol will catch potential customers' attention similar to these delightful food delivery logo designs.
Perk up your business with a coffee logo
Hire a Penji designer in the marketplace!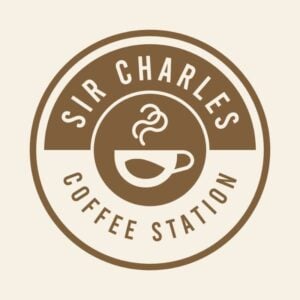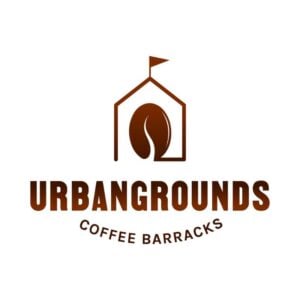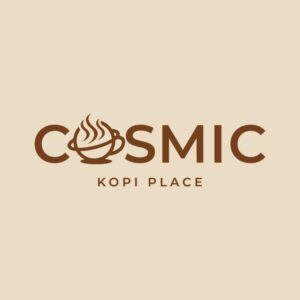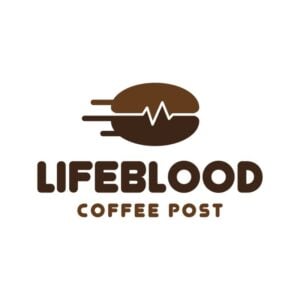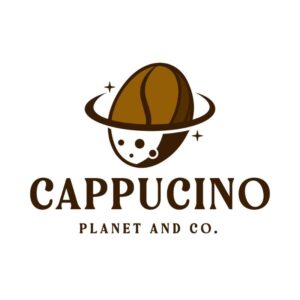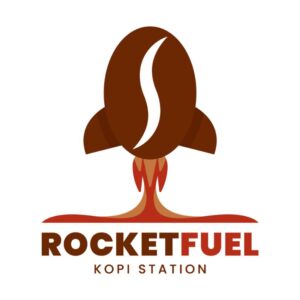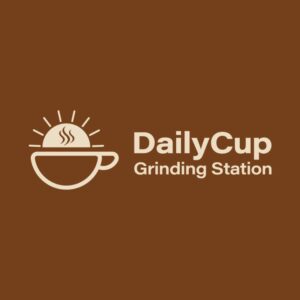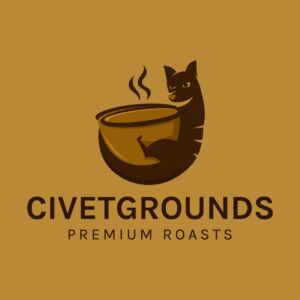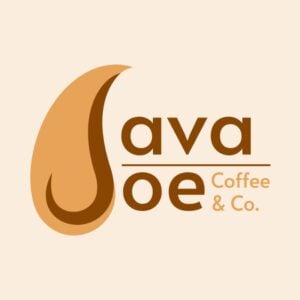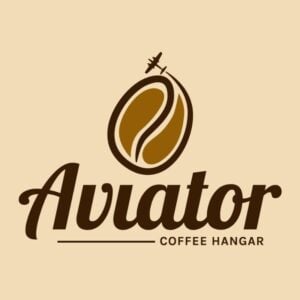 4. Lifeblood Coffee Post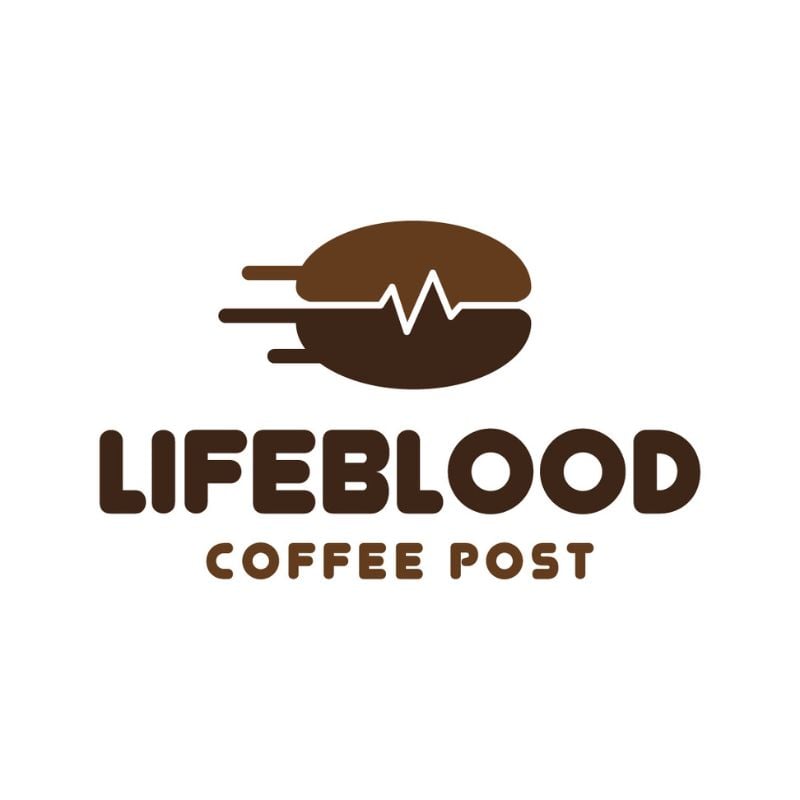 Lifeblood Coffee Post's logo is a kind of logo that perks you up every time you see it. Its logo shows a coffee filter handle, an essential part of an espresso machine, and a lifeline log at the center. Meanwhile, the dominant color also represents the coffee shop business.
5. Cappucino Planet and Co.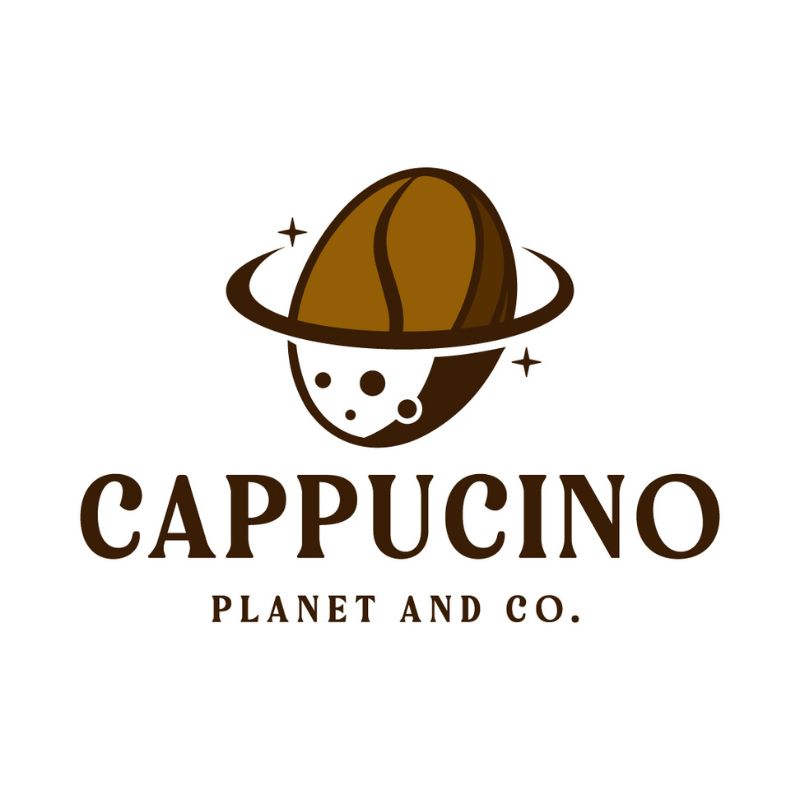 In this example, a planet ring design enhanced the coffee cup icon. The logo design is impressive and recognizable. Likewise, the chosen font and the color palette exude a happy vibe that will surely entice customers.
6. Rocketfuel Kopi Station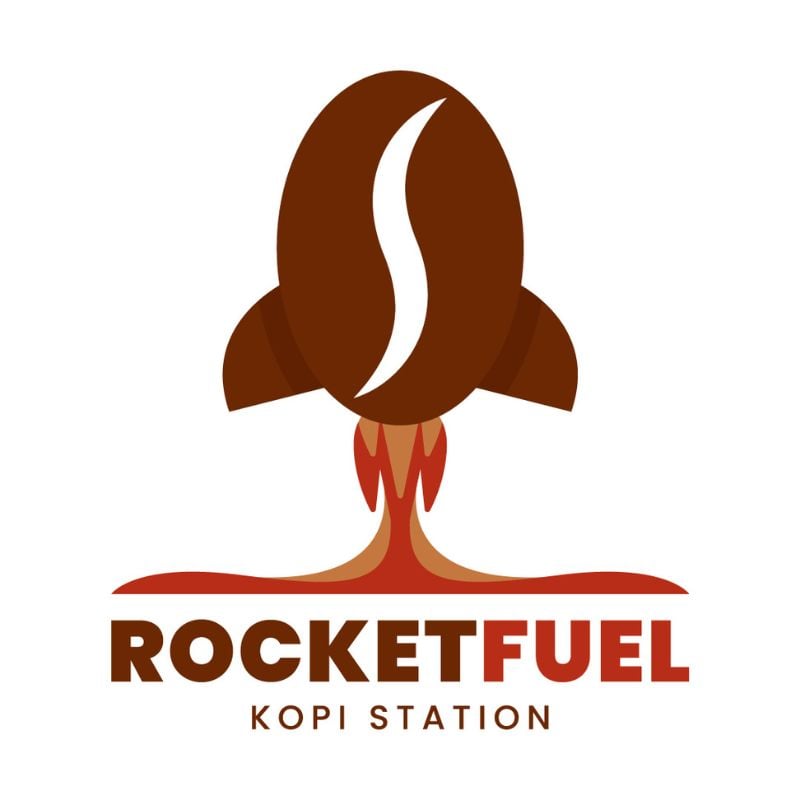 This coffee logo is the right choice if you're looking for a unique brand personality. The rocket image and the flowing downward lines show an abstract human profile. Instead of sticking to brown or coffee-inspired colors, the designers incorporated shades of red and orange.
7. DailyCup Grinding Station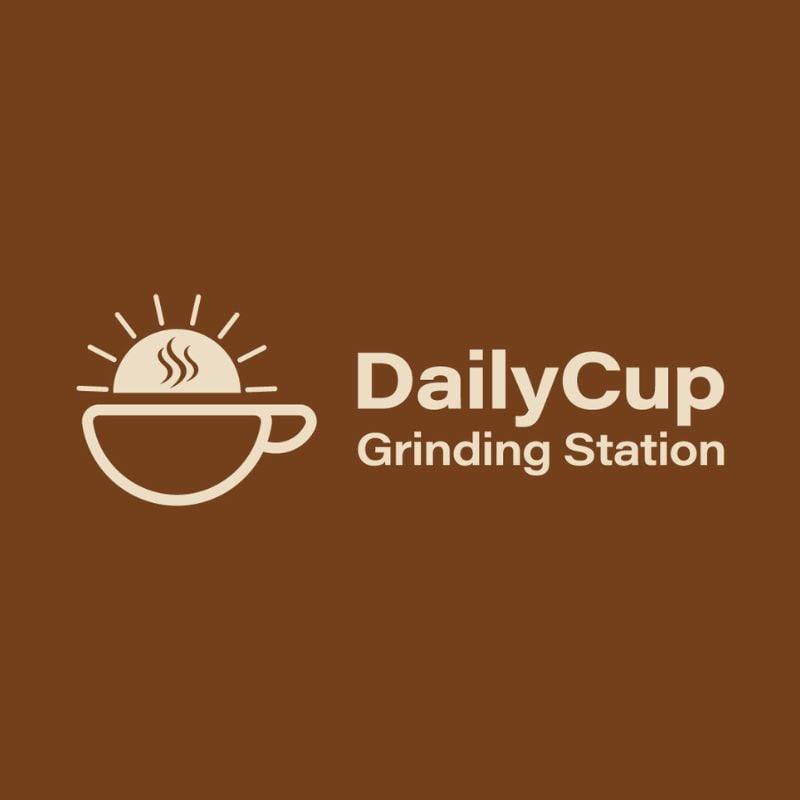 Take a cue from this versatile coffee logo. The minimalist layout focuses on only two colors in brown shade. The icon's perfect combination of the coffee cup and sun rays resonates with the power of coffee to begin your day with total energy. When we say versatile, this particular design is perfect for any marketing and promotional materials a brand wishes to adopt.
8. CivetGround Premium Roast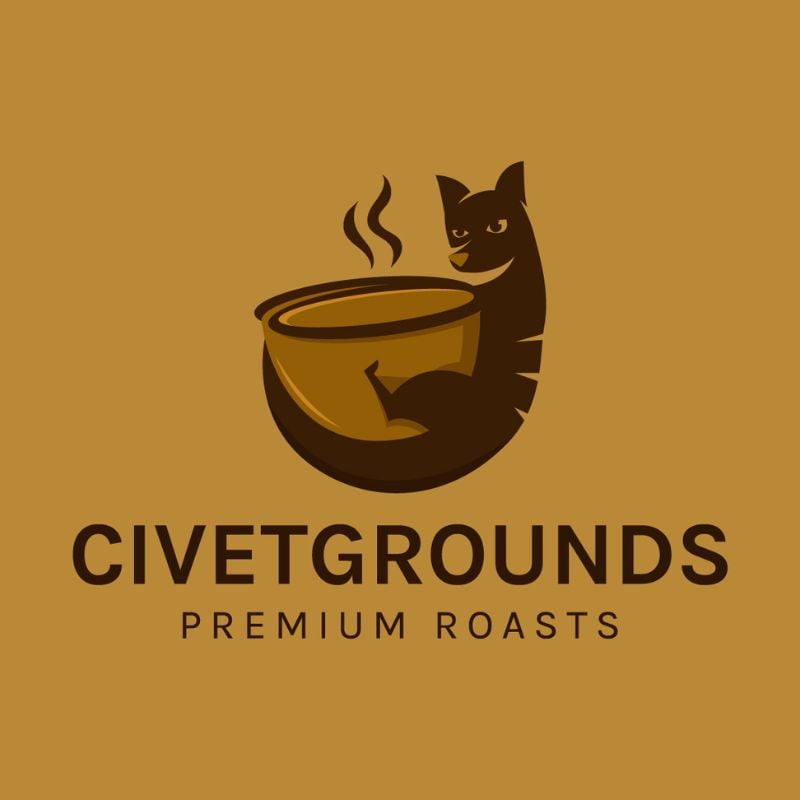 This example is the most unique among the logos on our list. The logo tells us that CivetGround is a place for coffee connoisseurs who love trying premium blends. Design a logo similar to this to promote your business as a venue for satisfying people's caffeine cravings.
9. Java Joe Coffee and Tea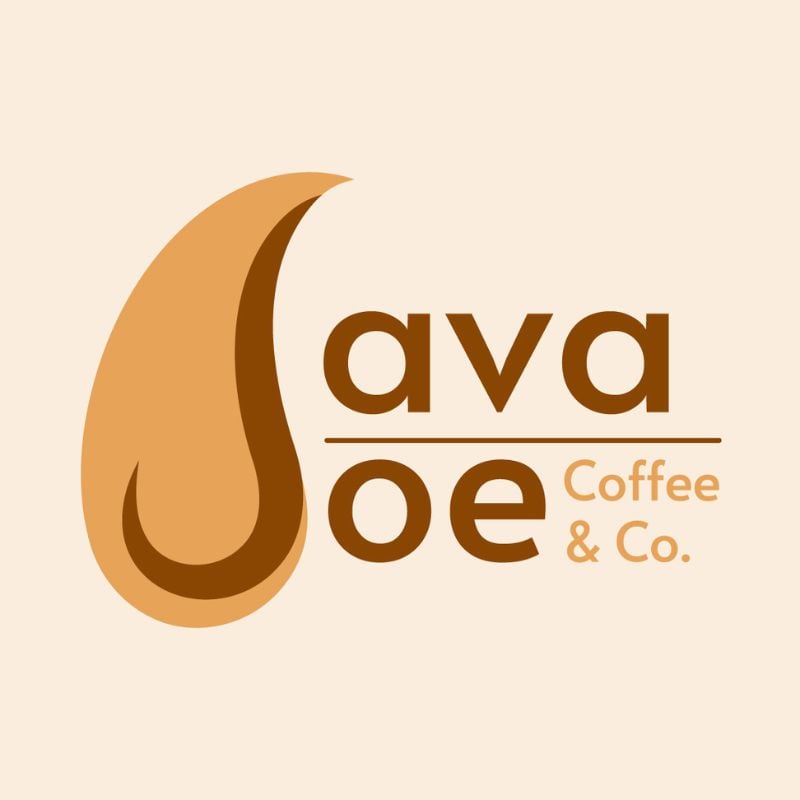 This coffee logo is simply unique. As you look beyond the style, the design truly represents the identity of the coffee shop! Because it is a straightforward logo design, Java Joe Coffee and Tea deserves a spot on your mood board.
10. Aviator Coffee Hangar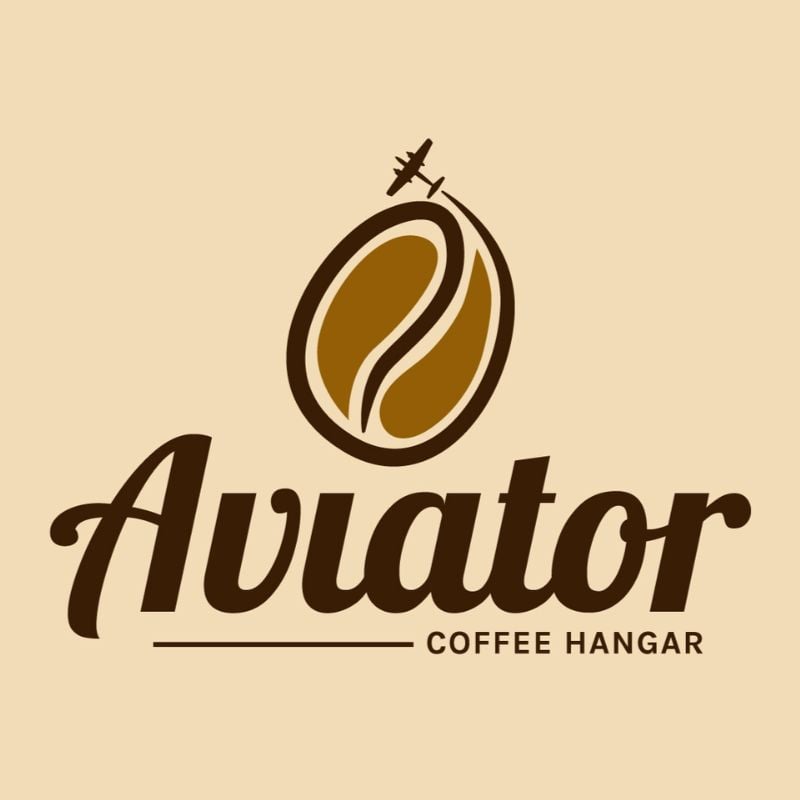 And last but not least, the Aviator Coffee Hangar's logo. This aviation-inspired coffee logo features aircraft and cappuccino froth icons. In addition, the choice of typography and colors complement each other.
What Makes a Good Coffee Logo
A good coffee shop logo should resonate with the personality of your cafe or coffee shop. It should convey a story from your business to your regulars. But how should you do this? A stunning coffee logo should be unique but simple. It should leave a lasting impression in the minds of your customers.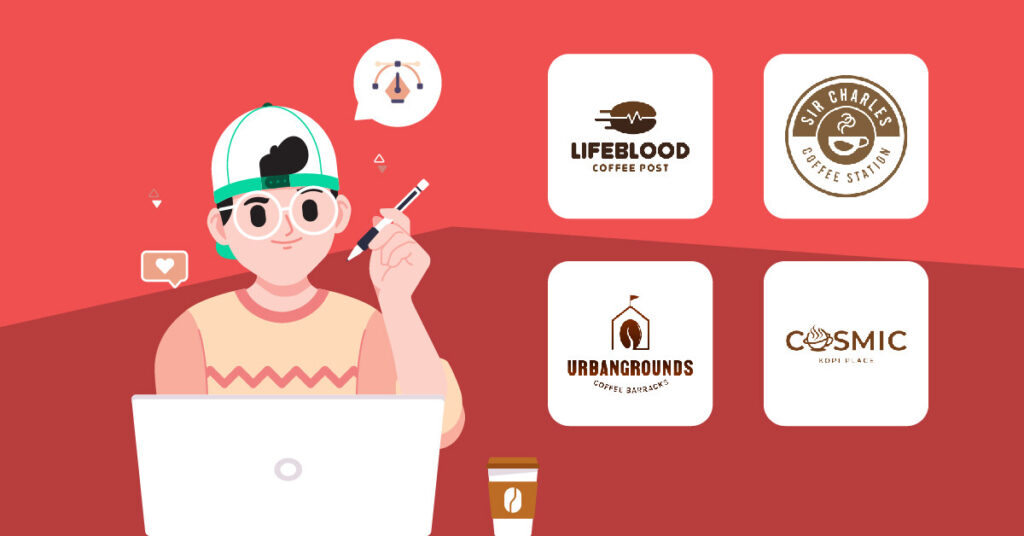 Following are the detailed logo qualities and how to integrate them into your brand new coffee logo.
Simplicity
Creating a simple coffee shop logo increases its chances of being timeless, memorable., and easily recognizable. It is best to understand that it doesn't have to contain intricate design elements to make it relay a message effectively. Frequently, more complicated designs do the opposite, and they could harm your business.
Uniqueness
We have said several times already that a logo should express a powerful brand identity. It also helps you to separate your business from the competition when they see your distinctive logo on marketing materials.
Memorable
A logo is the center of your branding efforts and should leave people with an impression they will never forget. Creating a simple coffee shop logo is key to achieving a striking design.
Relevance
A good logo for coffee shops or cafes should be relevant to the identity of your coffee shop. It should resonate with your target customers.
Versatility
A versatile logo is one of the most essential components of brand identity. Aside from that, it should be easily scalable, too. For example, if you need to print your logo on disposable cups, it should still be as readable and compelling as if printed on a banner for your store. This is also applicable to web or mobile device interfaces and apps. Still, a versatile coffee logo should also be readable on white, black, and colored backgrounds.
Timeless
Apart from versatility, a good coffee shop logo should be timeless. A timeless logo will save you from having to revise your logo if there is any need to rebrand in the future. In short, you can create a long-lasting impression on people's minds with your brand. This has a significant impact on the success of your company.
Such a characteristic of a coffee logo marks a lasting and positive impression that despite being in business for a particular time, you have retained the values with which you started your coffee shop.
Subscribe to Penji and Avail of Unlimited Graphic Design at a Fixed Monthly Rate
Do you want to see what Penji can design for your brand? Subscribe here and try Penji for 30 days risk-free! However, you can also browse our Marketplace to get one-off designs for your cafe!