A branding kit contains all the visual elements that make the brand unique. A great tool to keep the brand consistent, this collection includes logos, colors, fonts, and even guidelines that build brand identity.
In this article, we'll look at branding kit examples and offer tips to help you make the perfect kit for your business. Let's get started!
1. Awaken Hub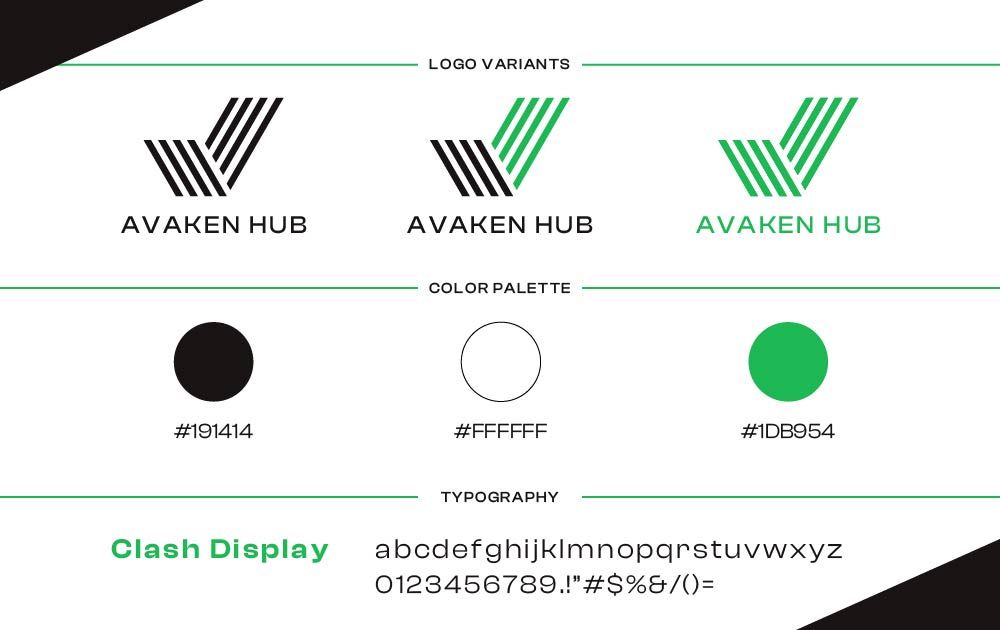 Let's start off our branding kit vector graphics with this example from Penji. As seen in the image, the kit offers logo variations – including a green version, a black version, and a combination of the two. In addition, the kit also specifies the brand's typeface, as well as the hex codes of the color scheme.
2. Netflix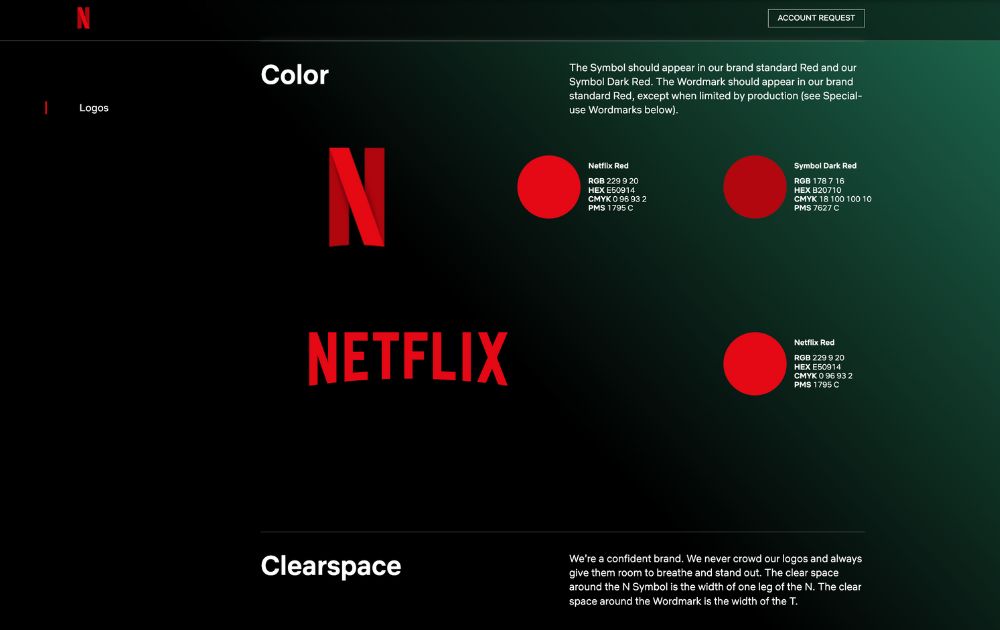 Undoubtedly, Netflix is one of the brands that has taken the world by storm over the past few years. The streaming platform's branding is so strong that all users are somehow familiar with its "Tudum" sonic logo that accompanies the visual logo. If you're curious about Netflix's branding kit, here's a section explaining its symbol and wordmark.
3. Yelp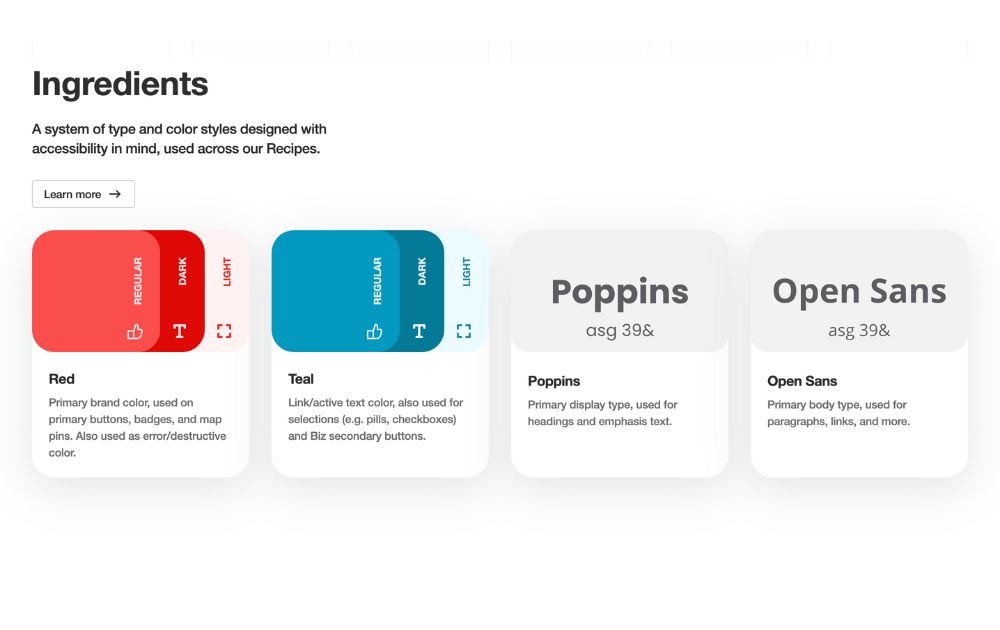 Yelp needs to keep its look fresh and uncluttered as a platform that offers crowd-sourced reviews about ventures. This style guide provides guidelines on the shapes, colors, and other design elements used in the app.
4. Spotify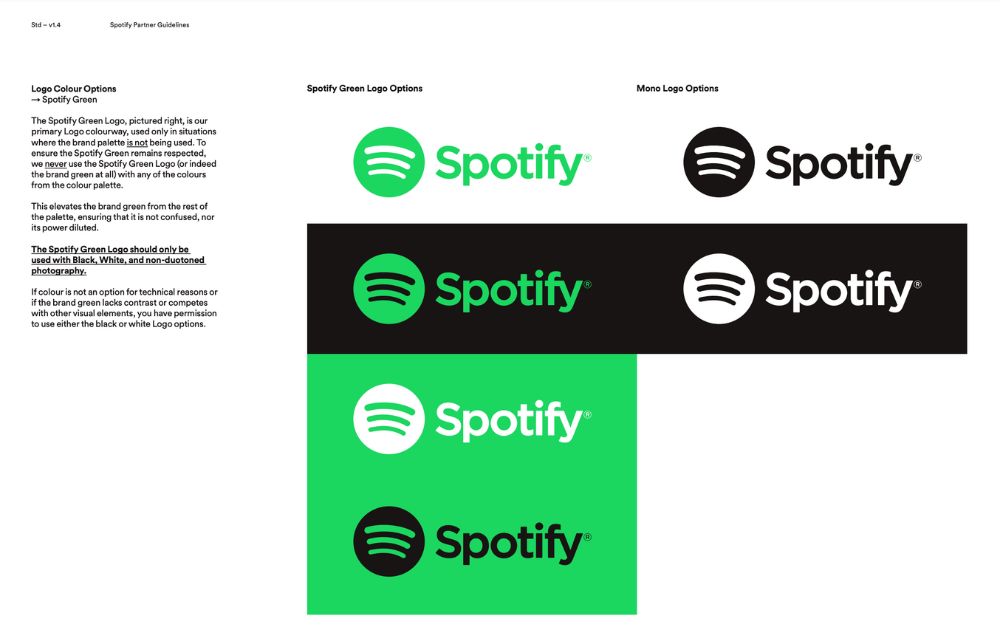 If you're a loyal Spotify user, the company's green logo is probably etched in your mind. But have you realized that the audio streaming provider also has other logo color combinations? Take a look at their branding kit to check them out.
5. Goodness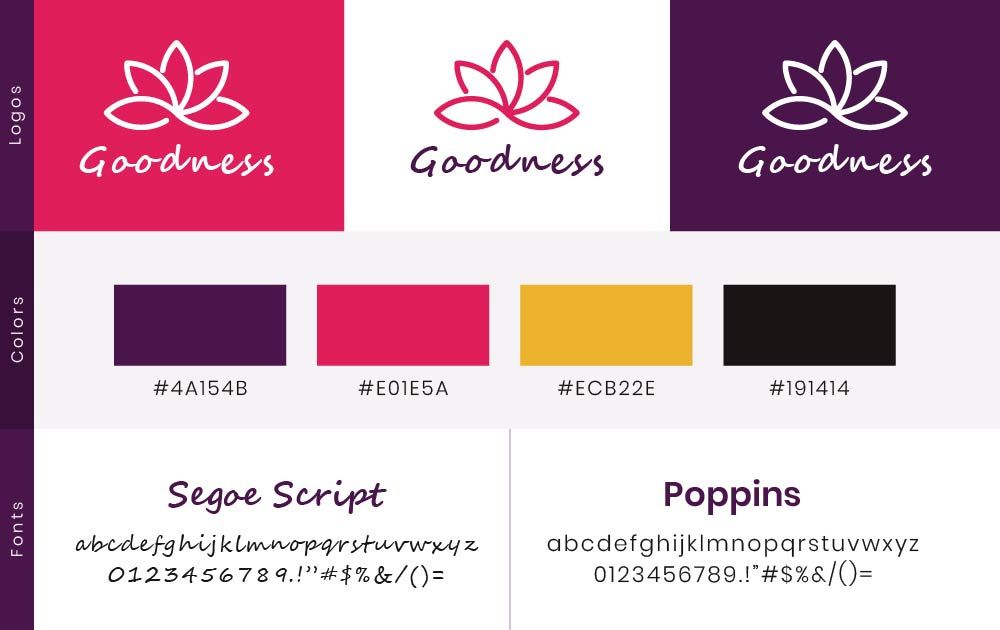 This branding kit for Goodness, made by one of our designers here at Penji, shows an ideal typeface combo. The rule of thumb is to pair a stylized font with a simpler one. In this example, the handwriting font pairs well with the straightforward sans serif font, complementing the vector drawing logo.
6. Herban Kitchen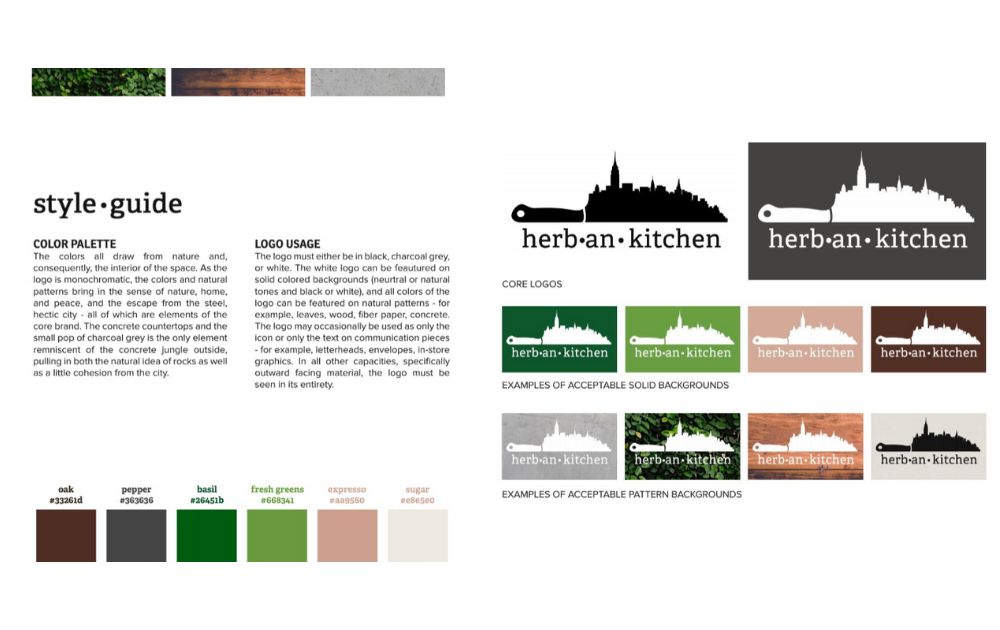 What makes this brand kit from Herban Kitchen stand out is how much meaning it holds. For instance, the kit explains the color palette's meaning, including how the brand combines the concepts of nature, home, and peace.
7. Apple App Store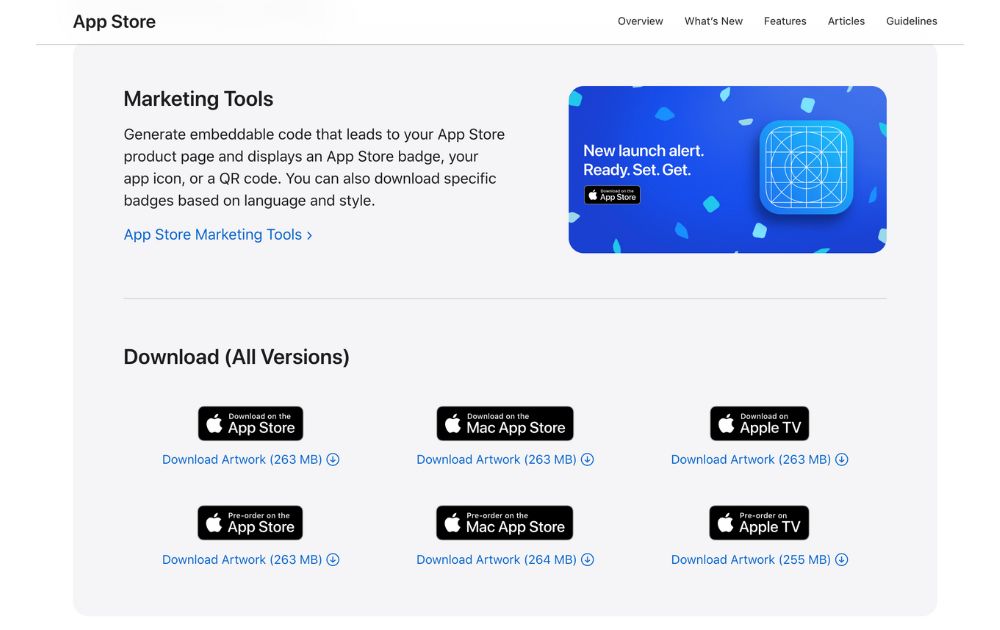 Apple App Store's brand style guide provides clear-cut guidelines on incorporating visuals for various uses. Doing so helps ensure the brand stays intact across all platforms and partner brands.
8. Slack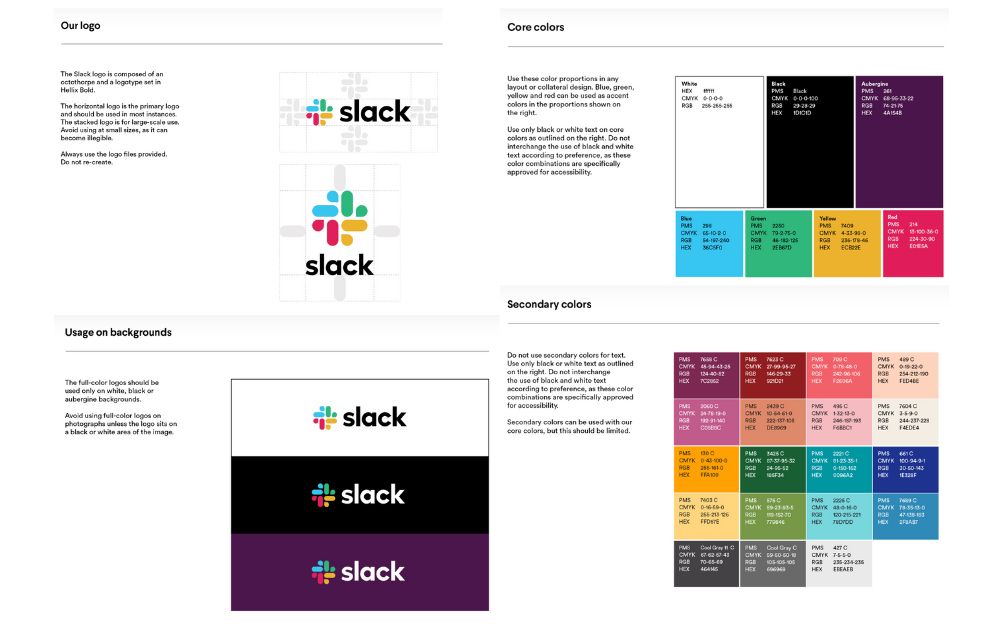 This branding kit for Slack offers detailed guidelines about its logos, typeface, and other branding assets. As seen in the image, the kit specifies not only the primary colors of the brand but also the secondary colors.
9. Urban Outfitters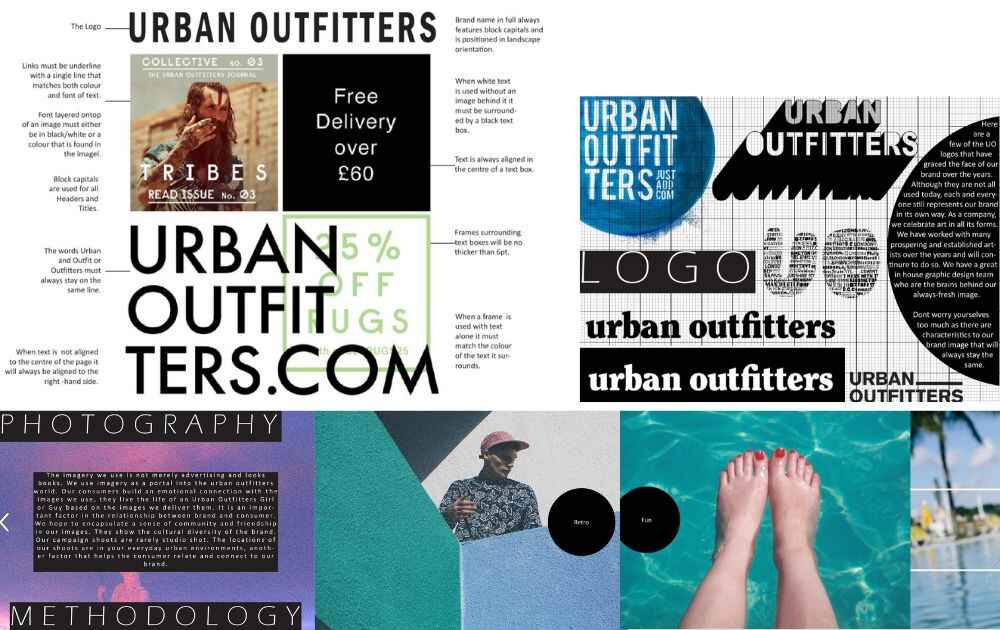 This branding kit for Urban Outfitters is quite specific. For instance, it provides guidelines about the center alignment of image texts, capitals for headers and titles, and so on. In addition, the style guide also offers photography guidance–including ensuring that photos are set in urban environments.
10. Tech Loop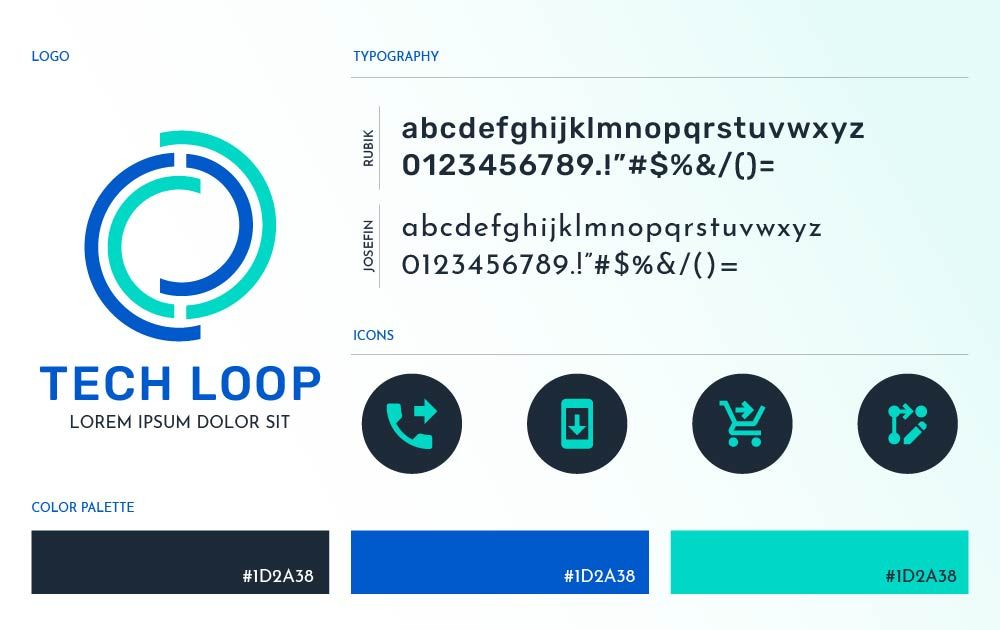 Here's another branding kit that one of our awesome designers here at Penji created. As seen in the image with a simple background design, the palette features cool hues and a stylized circle logo. The brand identity looks stable yet fun – perfect for a tech firm.
Branding Kit Checklist
A branding kit includes the visual elements your brand will be known for. Here are some of the basics you need in your kit:
Branding Kit Tools
There are many online tools you can use if you're in the process of brainstorming for your branding kit. Aside from online vector editors, here are a few tools you can use as you build your brand style guide.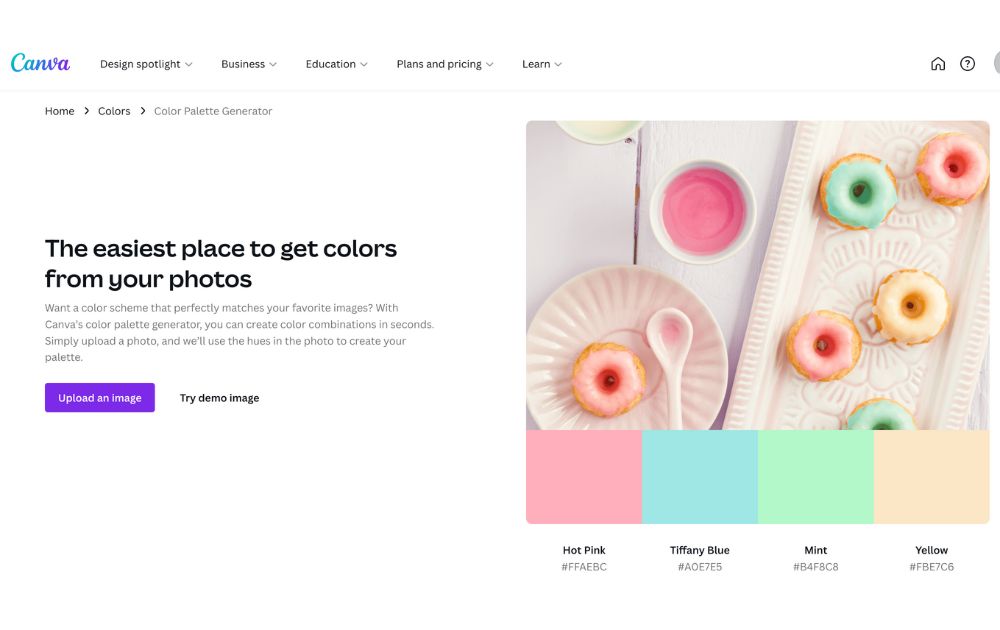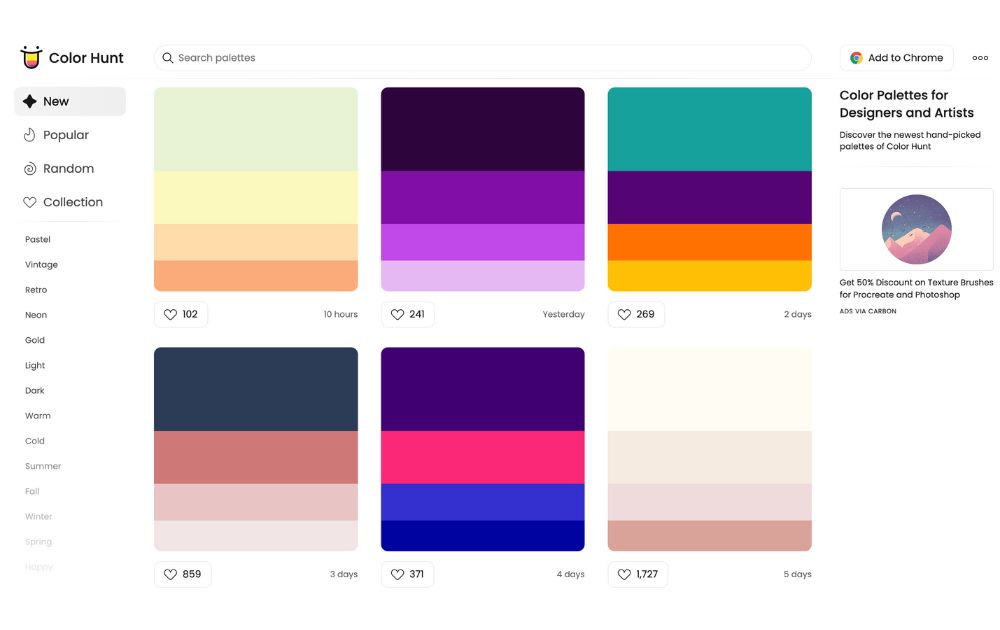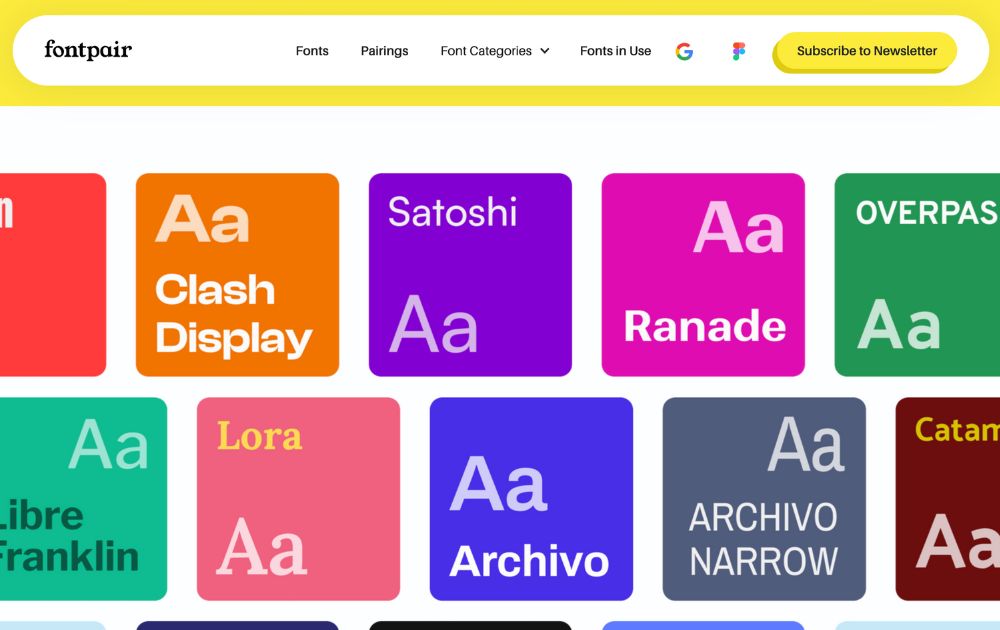 The Lowdown
As you've seen from the ten examples above, branding is more than just a logo; it's about the customer experience, including visual experience.
In addition, it's crucial to note that consistency is one of the key elements of branding. Whether you're creating a logo, font, or color palette, you must ensure it's consistent across all branding materials. Branding consistency will hone your brand identity and strengthen it the more you use it.
If you need a branding kit that makes a mark and isn't based on guesswork, leave the heavy lifting to our expert designers here at Penji. We have the top 2 percent of designers who can craft awesome graphics tailored for your project. Best of all, we offer unlimited designs at a flat monthly cost, so you'll get awesome value for your money.
Sign up now and get a 30-day money-back guarantee on your designs.