You might have encountered the phrase: vector file. Then you wonder, what is a vector file? Well, it's an image composed of mathematical formulas that contain lines, curves, and points. But its purpose is to make an image retain its quality, regardless of size. And to create and save a vector file, you need a vector editor. You don't need a fancy vector editor, especially if all you need is to render simple vector files. You can use an online vector editor to do the job for you. And if you're looking for one, don't worry, you have 12 options to choose from.
Features You Must Look for in A Vector Editor
Before we list the 12 best free and paid online vector editors, here's what you should look for in a vector editor.
Basic Vector Creation Tools
If you're looking for a vector editor, it should have the pen, shapes, layers, text, and color tools. These are the basic components of any vector editor. This will allow you to create and manipulate shapes. Plus, you need to fill in vectors with colors, too. Or, in some cases, you might have to bend or use paths for text.
Import and Export Capabilities
Most designers would use Adobe Illustrator or Inkscape to create vectors. That said, the file types would usually be .ai or .svg. However, most online vector editors would accept SVG only, and you can edit your vector designs onto the new vector editor. If some editors don't accept .ai, don't worry, you can use an online converter. On the other hand, a good vector editor should help you save different file types such as JPG, PNG, PDF, and SVG. But, if you want to preserve the quality of the image, you need to save the vector file into an SVG format.
Cloud Storage
If you use a vector editor regularly, you want to save all your vector designs in one place. Sure, you can save it to your computer. But in case something happens, rest assured your files are secure if your vector editor has a cloud storage. This way you can retrieve them anytime you need to.
Where to Use Vectors?
When someone mentions a vector file, illustrations first come into mind. But that's not solely its purpose. Professional designers also use vector drawings in graphic designs, mostly to preserve image quality regardless of size. Meaning, the image won't pixelate compared to raster files. That said, here are some examples of graphic designs you can save as vectors:
Logos
Advertising
Marketing materials
Social media posts
Typography
Paid and Free Online Vector Editors
1. Figma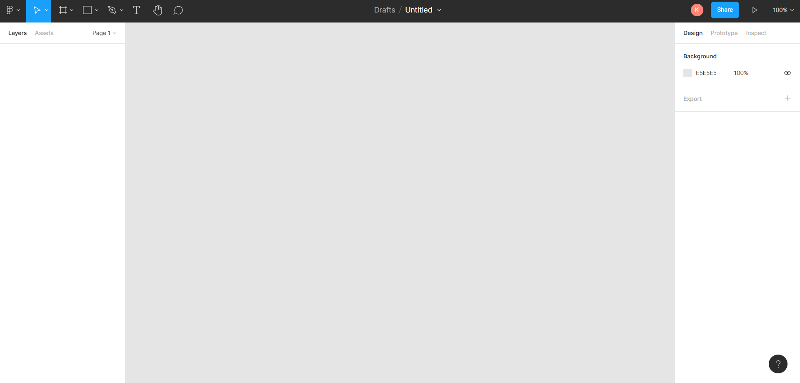 Although Figma is known for prototyping and UI/UX design, you can also create vectors using it. This online vector editor sets itself apart from the competition with its "Vector Network" feature. This allows the user to create different paths without the need for merging or connecting from the original vector point. Plus, they have an arc tool, making it easier to create graphs or other arched elements.
Pricing Plans:
Starter (Free)
Professional ($12/editor/mo)
Organization ($45/editor/mo)
Enterprise (($75/editor/mo)
2. Vectr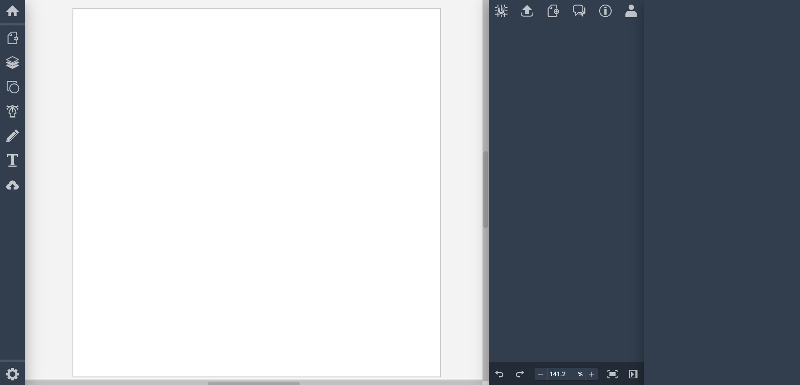 Vectr is one of the free-to-use online vector editors. Beginners can use Vectr since they offer a tutorial and user guide, and it has all the basic tools any vector editor would have. Plus, this is a collaborative vector editor, allowing your fellow team members to edit your work and comment on some areas of it. On top of that, Vectr is available to download as an app on the Chrome store and you can publish your vector designs to social media already. If you prefer using Vectr for the long term, sign up to save your designs.
Pricing Plan: Free
3. SVGator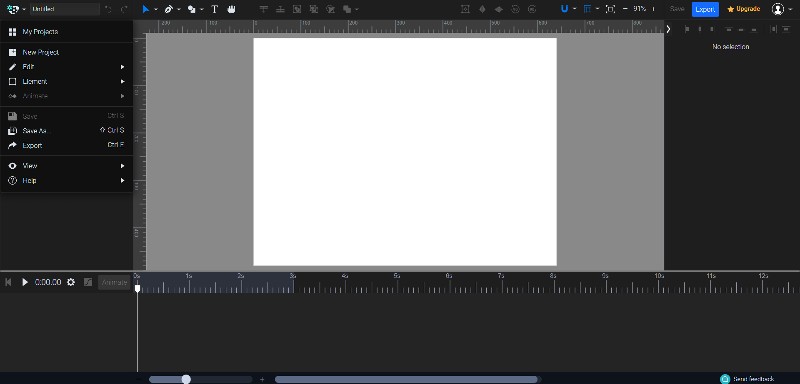 If you need to create both static and animated vectors, SVGator is the best option. The interface integrates the animation tools, so you don't have to switch between different toolbars or tools. If you're new to editing vectors, SVGator offers a tutorial for beginners to use their editor. Its free plan lets you can create vectors from scratch. Plus, you can save unlimited static vectors and three animated ones. However, if you want to download more animated vectors and use elements like icons and illustrations, you need to upgrade to their paid plans.
Pricing Plans:
Free
Lite ($14/mo; billed $11/mo annually)
Pro ($25/mo; billed $19/mo annually)
4. Drawtify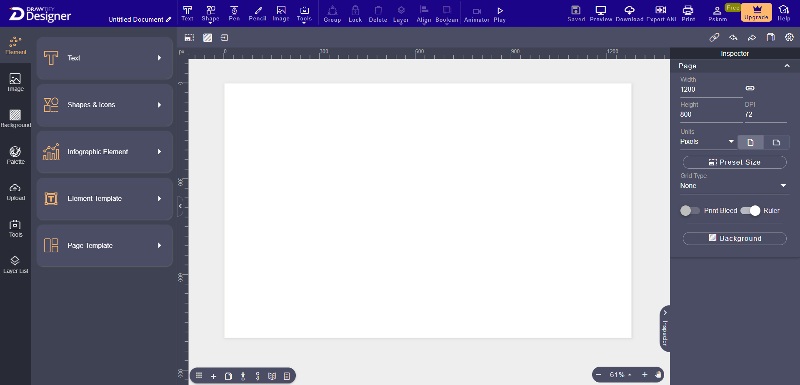 Drawtify is a graphic design app that has vector creation and editing tools. Beginners and expert designers can use this app to make a quick vector design. Unlike most vector editors online, Drawtify has more tools to give your illustrations or vectors more life, such as motion graphics. You can see a vector in 3D here. So, if you plan to edit images as well, you can use their design templates and access royalty-free images and icons.
Pricing Plans:
Free
Monthly ($14.99/mo)
Yearly (billed $8.33/mo)
5. Method Draw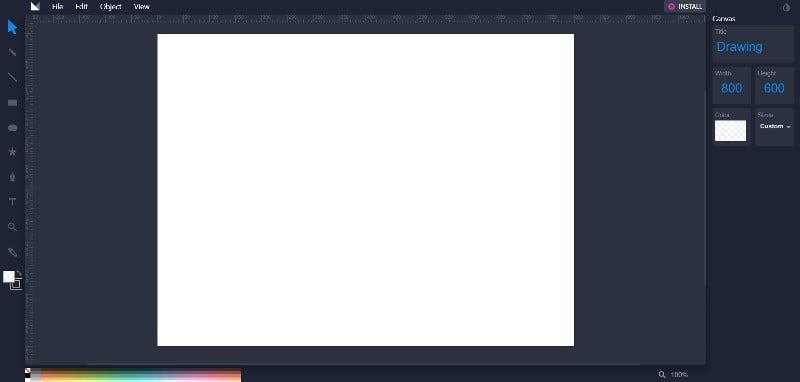 Method Draw is one of the few open-source online vector editors out there. This vector editor has a clean UI, and it has the basic tools for any beginner to start. Or, for experts, they can use Method Draw for quick vector creation. Anyone using Deta Space can install Method Draw to sync their designs and save them on the cloud.
Pricing Plan: Free
6. Boxy SVG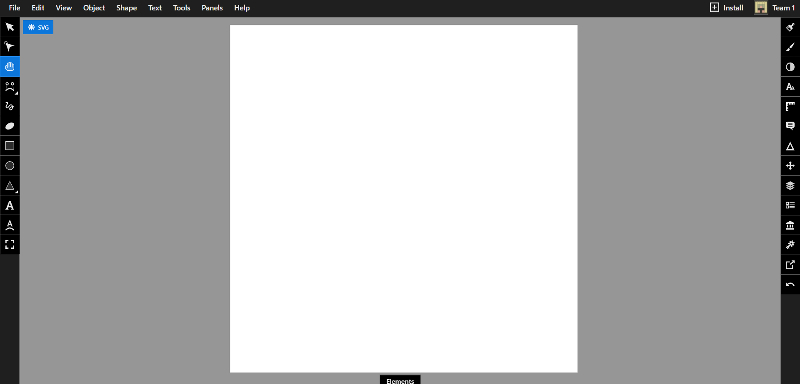 Boxy SVG is another online vector editor to consider if you need to make your designs yourself. Designers of all levels can use this beginner-friendly editor. Tutorials are available for those who need more guidance on using this app. What makes this editor different from the others is its capability to create text paths. This means you don't have to manipulate the text to bend it. You can trace a text path and edit it using the text tool.
Pricing Plan:
Free
Standard ($9.99/yr)
Premium ($99.99/yr)
7. Vecteezy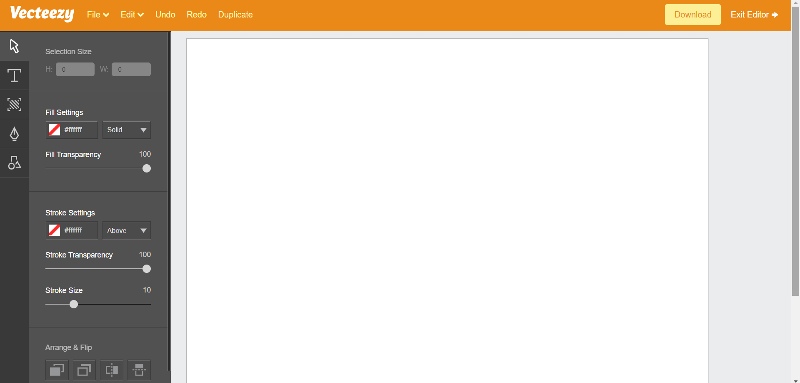 Vecteezy, a well-known open-source image site for vectors and backgrounds, has a vector editor, too. When you open Vecteezy, you'll find an image ready for editing. Or you can choose to start from scratch by deleting the vector. Fortunately, this free online vector editor has the basics for beginners and pro designers or illustrators. You can drag and drop shapes and use the pen tool to modify them to your liking or even change the vector background color.
Pricing Plan: Free
8. Clever Brush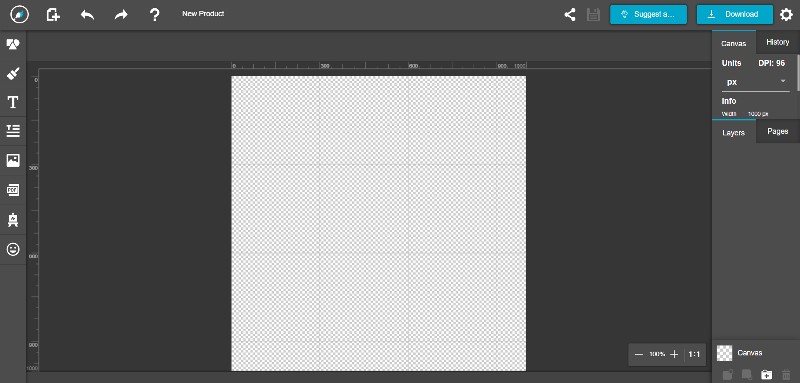 Clever Brush is both an online graphic and vector design editor. Once you look at their interface, it seems the basic tools aren't evident at first glance. This means that you have to click on a shape manually to edit it to your liking. You could use this editor if you don't want to make shapes from scratch and do a quick edit. Plus, they have templates for social media, invitations, and greeting cards to use when you need graphics for those.
Pricing Plan: Free
9. Vector Ink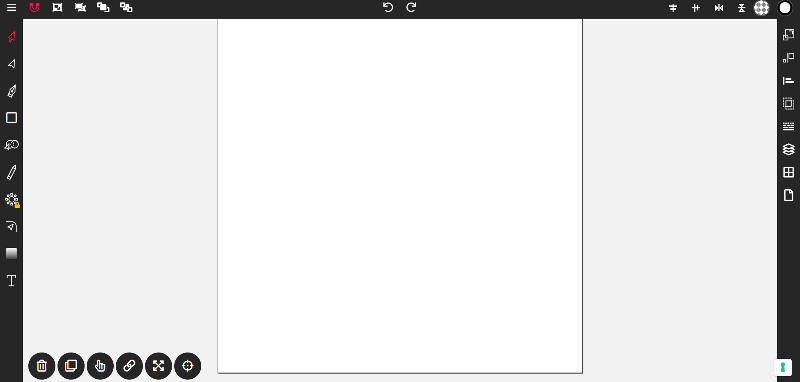 If you want to try another freemium vector editor, why not use Vector Ink? Both beginners and experts can use this editor for quick vector creation. It's best to watch the video tutorials to learn how to use it without a hitch. Even if you use their editor for free, you can get the most out of this. However, you need to subscribe if you want to unlock their Copy, Virtual Stylus, and SVG Export tools.
Pricing Plans:
Free
Vector Ink Premium ($50/yr)
10. Inker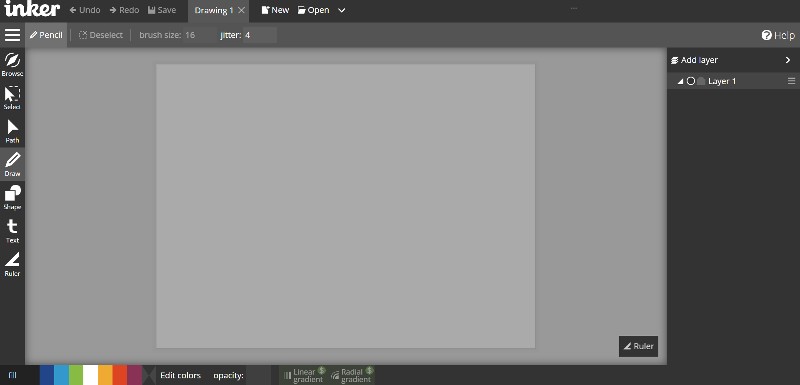 Although Inker is available for download on Windows, App Store, and Play Store, you can launch the vector editor online. Inker offers tutorials on the app to help new users learn how to create better vector graphics. Unlike most vector editors online, you don't use a pen tool to draw shapes or elements. But if you click the Path button, it will generate the paths to edit and bend it.
Pricing Plan: Free
11. Vecta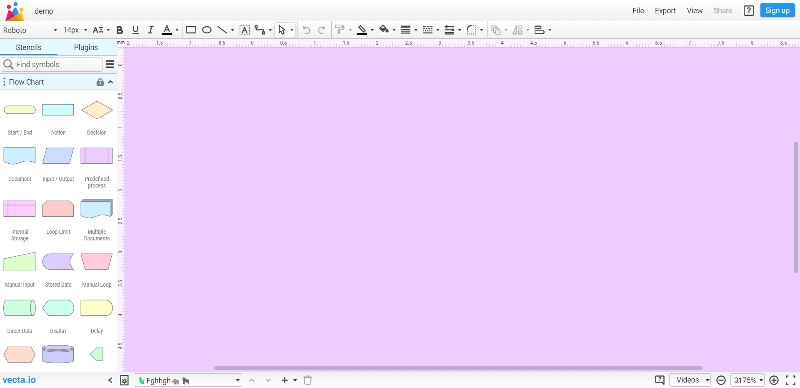 Although Vecta seems like an advanced online editor to create vectors, it's still in beta. That said, it's still free to use during this time. Not only can graphic designers or illustrators use this online vector editor, but architects as well for their PowerCad and Visio files. Even if it may not seem beginner-friendly, it's loaded with elements that will help any novice to still play around with the editor.
Pricing Plan: Free
12. Janvas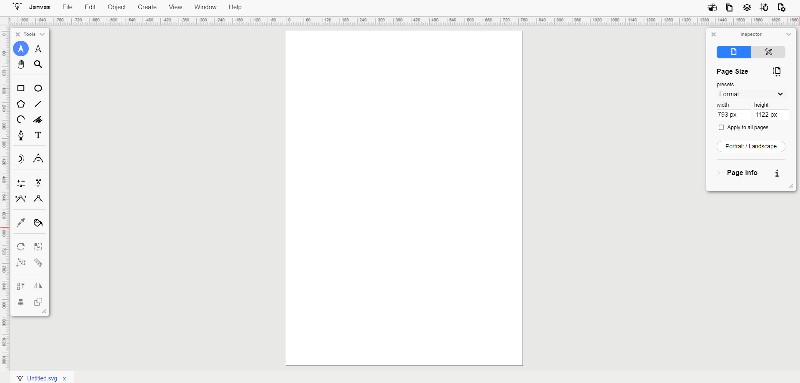 Janvas is one other option to try for creating vector designs. However, you might need to earn some experience to use Janvas smoothly since it has tools that only the pros will be familiar with. It has two significant tools: Path booleans and smart snap which give them the edge against its competitors. It will help with creating accurate vectors for the most intricate of designs.
Pricing Plan: Free
Licensing Plans:
1 Week (€6 or ~$6.65)
1 Month (€10 or ~$11.09)
3 Months (€24 or ~$26.61)
6 Months (€42 or ~$46.56)
1 Year (€72 or ~$79.82)
Working with Penji for Your Vector Designs
Vector editing can be overwhelming for beginners or those not experienced in design at all. You can save time and money by doing it yourself, but why not try reaching out and entrusting your vector design work to experienced pros from Penji?
For one, you can rest easy knowing that a skilled designer is working on your graphics or illustrations while you focus on working or running your business. Two, you don't have to worry about limited downloads and file types. When you request an image from Penji, you can decide what file types you need. Plus, you don't have to worry about losing your vector images, too. Penji stores your images in the cloud, and you can download them anytime you need to.
Why not give Penji a try risk-free for 15 days? Subscribe now, and see why thousands of brands choose Penji.