Your company's logo is significant. It's often the first thing people see when discovering your brand, whether it be on a billboard or website. The logo is the visual representation of your company's values, ideals, and aspirations. And it's vitally important for any business to use the logo as an opportunity to communicate their brand's identity properly.
Crafting a logo can make or break your venture.
Be sure to explore all avenues of creation in order to ensure the best logo design possible for your brand.
What are the types of logos?
While they technically fall under the category of logos, there are subcategories to divide them further. There are a number of options at your disposal when choosing the type of logo you wish to develop. Today, we will discuss the 6 different types of logo design.
Abstract
Mascot
Emblem
Lettermark
Pictorial Mark
Wordmark
Professional logo designs to level up your brand
Have your brand logos created by the best design team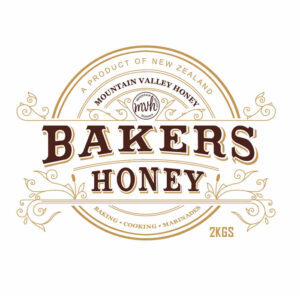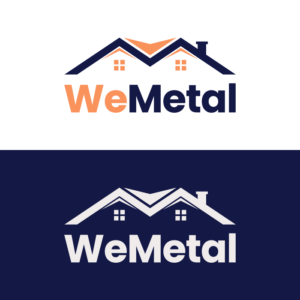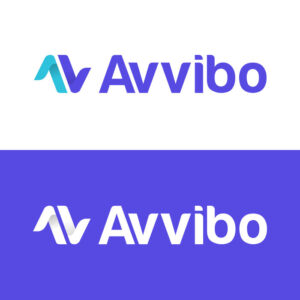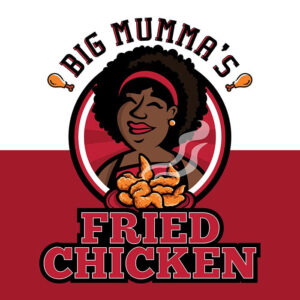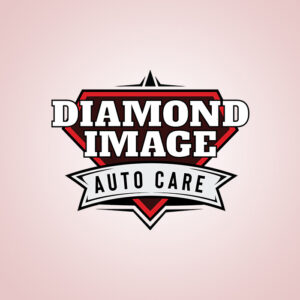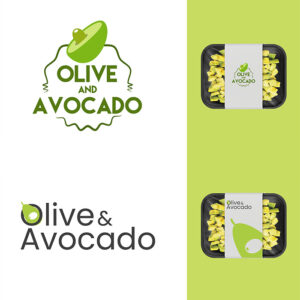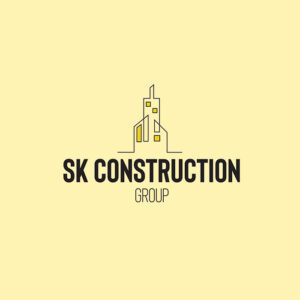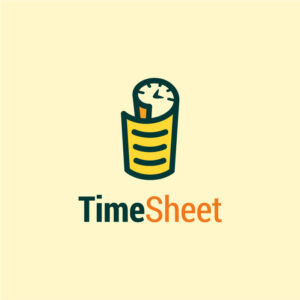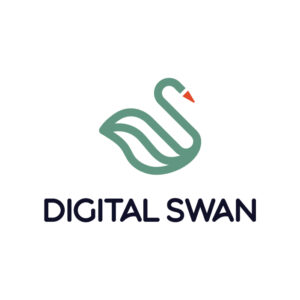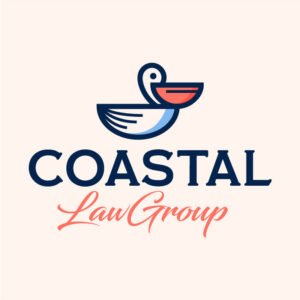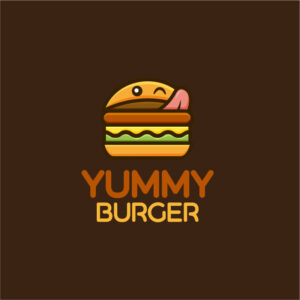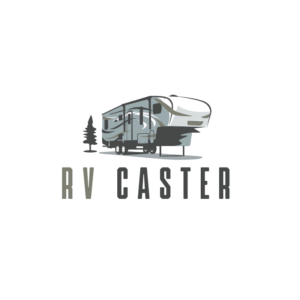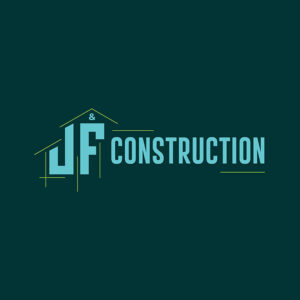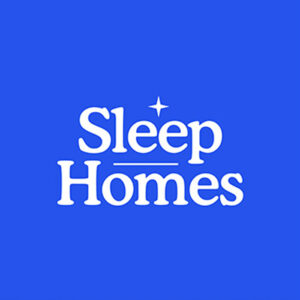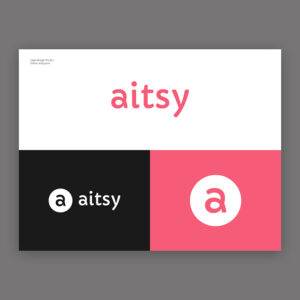 Wordmark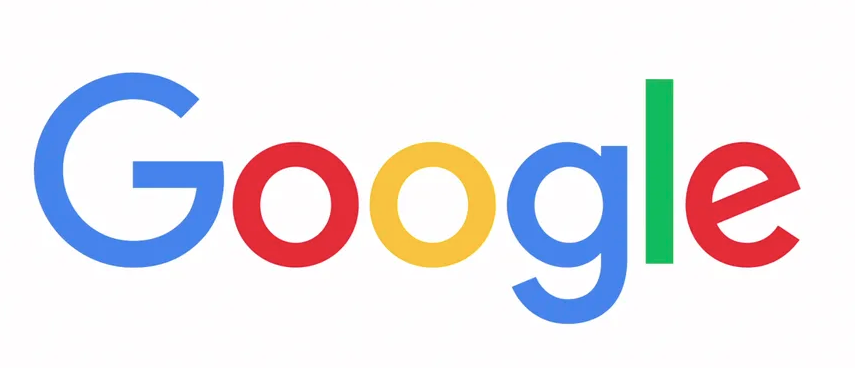 A wordmark (also known as a logotype) is a design that works purely with the company's name. It relies primarily on typography to convey a personality.
These logos tend to be cleaner and more direct, which can be an effective way of transmitting your brand's identity.
Pictorial Mark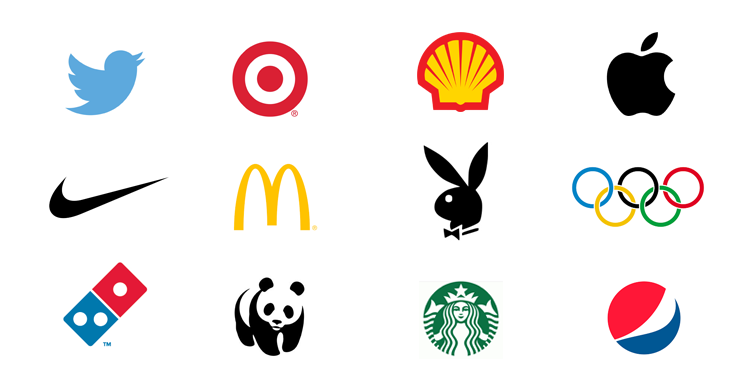 The pictorial mark is a graphics-based logo. The icon is typically a visual representation of the brand. But, a true pictorial mark is just an image. This poses some difficulties for newer companies that may not be immediately recognizable by their logo.
A few notable examples of the pictorial mark are seen in logos for Apple, Twitter, and Target.
Abstract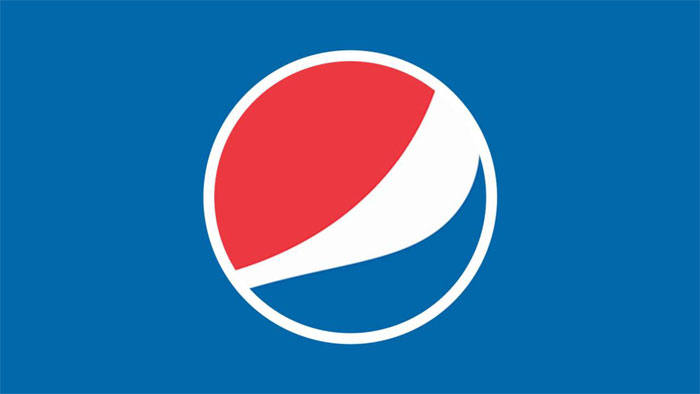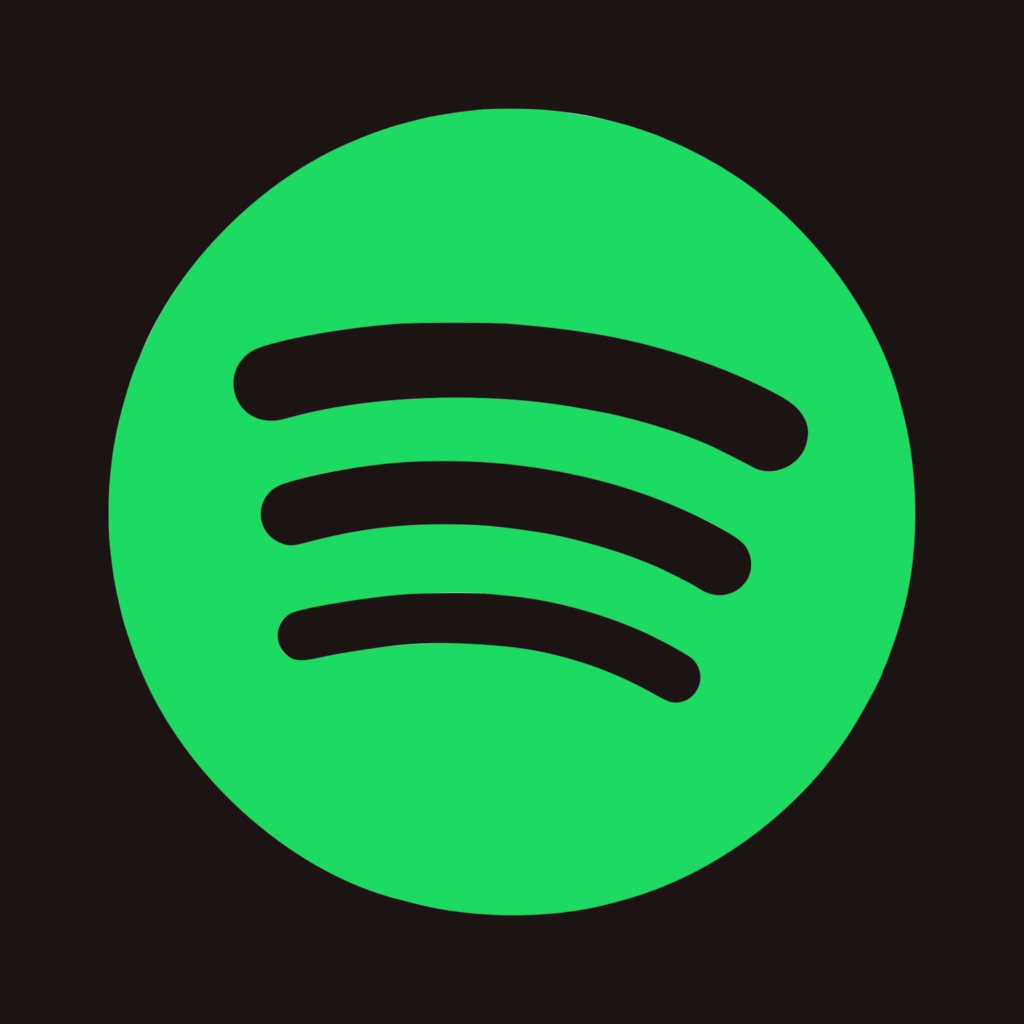 An abstract logo could technically be regarded as a subcategory of a pictorial mark. After all, they are both images created by graphic designers to provide a memorable visual element for your brand. But unlike instantly recognizable images like, for example, Twitter's famous bird design, or Apple's bitten apple, abstract designs tend to be more impressionistic.
These abstract geometric forms are deployed by a number of brands, such as Spotify or Adobe. While less immediate, these images use their conceptual design to create memorable impressions in the minds of viewers.
Mascot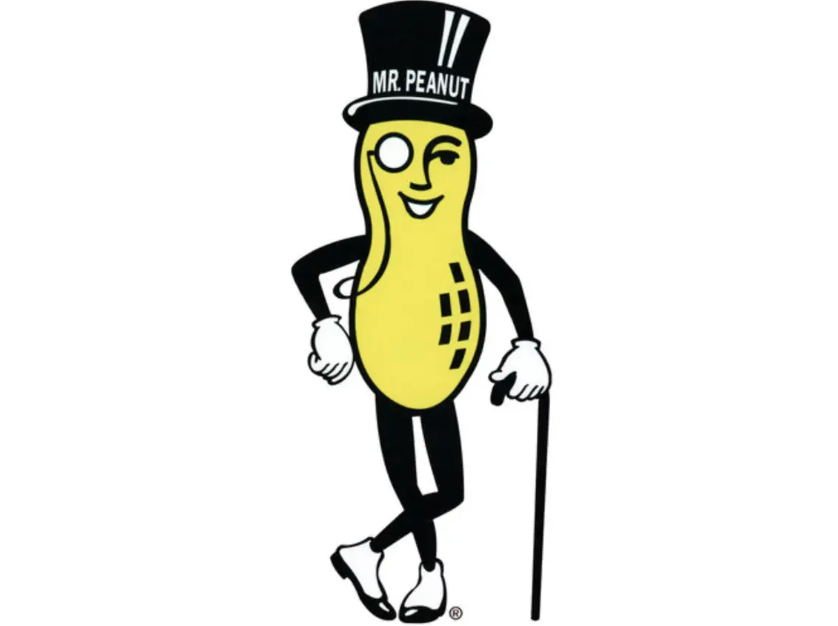 Mascot logos are simply logos that include illustrated characters. Brands that utilize this approach often design colorful, playful, even cartoonish characters to provide a visual element for the brand. If done well, these characters can become culturally ubiquitous.
Some successful examples of the mascot include Planter's Mr. Peanut, the Kool-Aid Man, and Ronald McDonald.
Emblem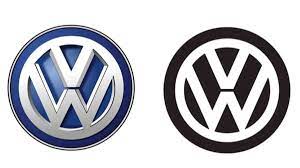 The emblem takes the company name and surrounds it with a crest. These designs typically possess a fancy quality. But, they can also be quite casual. The auto industry is known for its emblems, often placed atop the hood or over the grill of their cars.
Some emblems are ornate and decorative while others are simple and clean.
Lettermark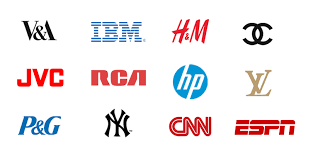 The lettermark (also known as the monogram logo) creates an initialism out of your company name. This is a great choice for companies with lengthy titles. Think of the logos for HBO, IBM, and NASA. All of their logos focus on the initials.
But, if you're not a household name just yet, it may be beneficial to add the full company name under the lettermark.
What are the best logo makers?
There are a number of avenues at your disposal when it comes to designing your logo.
Design Agencies
Design Freelancers
Online Logo Maker
Logo-makers are easily-operated web-based programs that can quickly produce designs. It is the fastest and most affordable route but will include certain compromises. For instance, you will likely be limited to the use of templates and stock icons.
Your choice of them will likely be the result of a number of factors. The most important of which is budget.
Does typography matter?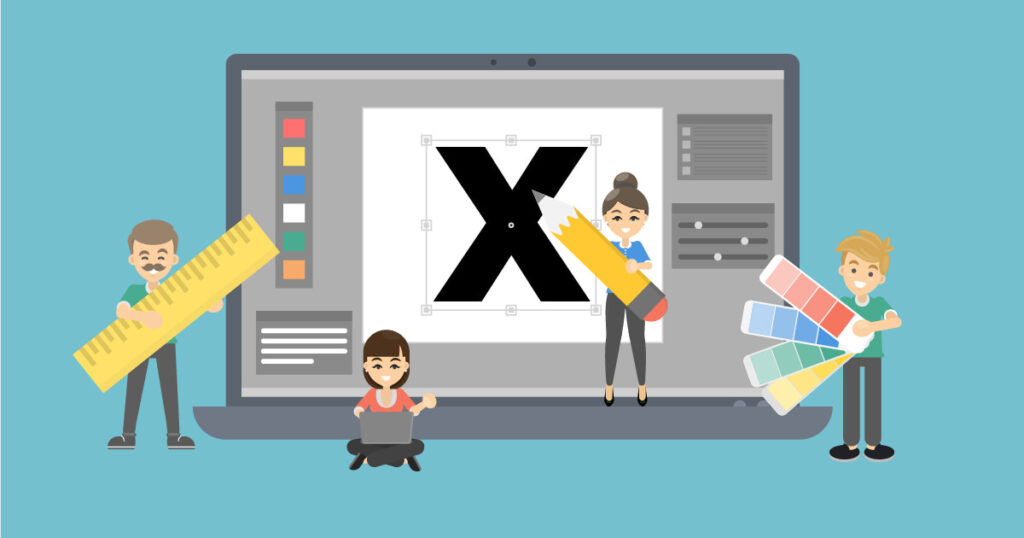 Typefaces play a large role in your brand's identity. It goes a long way in conveying your attitude, demeanor, and personality. Finding the right typeface for your brand is imperative when designing a logo.
But there are certainly wrong answers. It's no easy task, and it takes some research. Experimentation is key, but here are some of the most commonly used typefaces for logos.
Helvetica
Every since the late 1950s, companies have been going simpler. Perhaps no typeface better represents this trend than Helvetica. Designed by Max Miedinger and published by Linotype in 1957, it has been called "the benchmark sans", and is considered a timeless staple of graphic design.
Over the years, a number of variants have been developed, including different weights, widths, and sizes. Its firm, geometric simplicity makes it one of the best fonts for logos. Countless brands have relied on the sleek immediacy of Helvetica.
Avant-Garde Gothic
Avant-Garde Gothic is a geometric sans-serif font designed by Herb Lubalin and Tom Carnase. It was originally used in the magazine Avant-Garde, which ran from January 1968 to July 1971. It has since found its way into the design repertoire of countless firms.
Many companies have used the basic framework of avant-garde gothic but implemented unique stylistic idiosyncrasies in order to make the font pop.
Futura
Another geometric sans serif that has cracked its way into the annals of wordmark history is Futura. Originally designed as a contribution to the New Frankfort project, Bauer Type Foundry developed it in 1926. It was ahead of its time when it was first published, and has maintained its modern effectiveness nearly 100 years later.
Should I hire a type designer for my logo?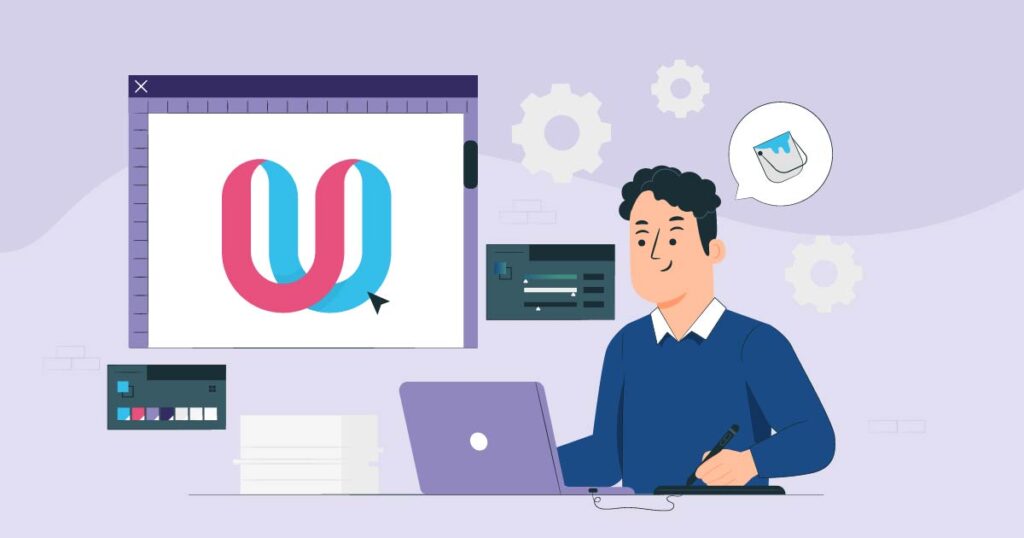 Of course, these are tried-and-true classics, but what if you're looking to stand out from the crowd? There is an endless stream of typefaces out there, and you want to strike the perfect balance between charming characteristics.
Hiring a type designer to work on your specific brand can be beneficial for businesses with the right budget.
There is no shortage of type foundries and freelance type developers who are more than capable of matching you with the right typeface for your brand. Included here is a list of some of the best type designers working today, as well as a glimpse into their work.
Here is a short list of creatives working in the field of typography and graphic design
Jazlyn Fung
This Hong Kong native started her career in wayfinding and branding before moving to Sydney to focus on freelancing. She has since found success experimenting with different typefaces, specifically those inspired by recent events.
Fung exemplifies the ways in which typography is an art unto itself, capable of expression and self-reflection.
Hrvoje Živčić
Živčić is based in Zagreb, Croatia, and has quickly gained attention in the industry. In 2012, he was included in Print Magazine's "20 Under 30" series in which the publication highlights young, up-and-coming visual artists. Additionally, he was a 2020 recipient of the Certificate of Typographic Excellence by the Type Directors Club.
Grilli Type (Noël Leu and Thierry Blancpain)
Leu and Blancpain founded Grilli Type in Switzerland in 2009 with the purpose of providing an avenue for collaboration. This collaboration between artists now exists on a global scale. Operating with an expanded team, Grilli Type has partnered with brands such as Samsonite, Esquire, and Pitchfork.
Barret Reid-Maroney
Working out of Ontario, Canada, Barret Reid-Maroney is a brand identity craftsman whose affable work is often shrouded in his own distinctively-designed typefaces. Among his more commonly deployed typographic tropes is the use of high-contrast and highly intricate fonts that balance qualities of retro-futurism and classical elegance.
Hey Porter!
Hey Porter! is an independent type foundry working out of Jordan and founded in 2017. Their website states a focus on designing experimental modern fonts, marks, logos, and identities.
A number of their typefaces are designed purely for the Arabic alphabet and are fantastic options for display text. Much of their work is strong, modern, and condensed. Options for the Arabic language include Talama, Sindeed, and Watad.
Online Logo Makers
Online logo makers are a great choice for startups and businesses on a budget. The following portion offers 9 online logo makers laid out in alphabetical order. Each entry includes a brief review, a rating, and the cost of each service.
Brandmark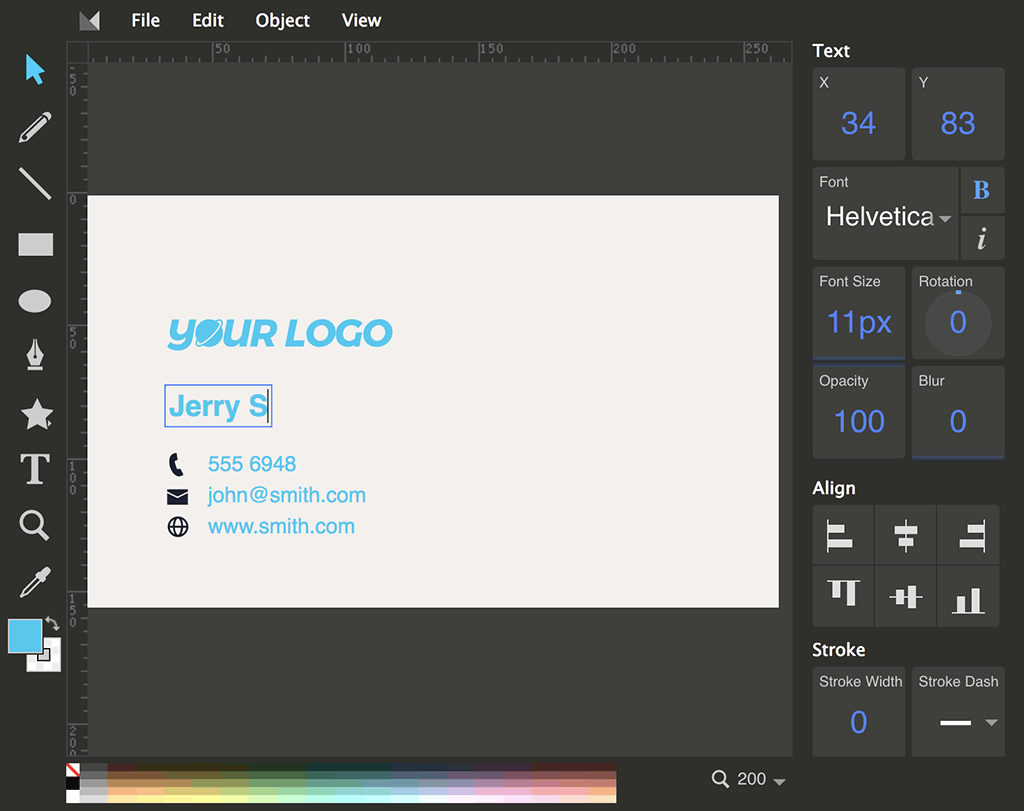 Brandmark operates by having you type in a few keywords that you associate with your brand, and choosing from four basic color moods. Using this information, Brandmark creates a myriad of possible logos. It's a simple process. But, the algorithm puts out pretty good work.
And the streamlined approach gives you the impression that it's truly using your input as opposed to acting as a random generator.
Cost: $25 for a PNG
Rating: $65 for print and web files, customization tools, and a branding package (business card, letterhead, social media designs)
Canva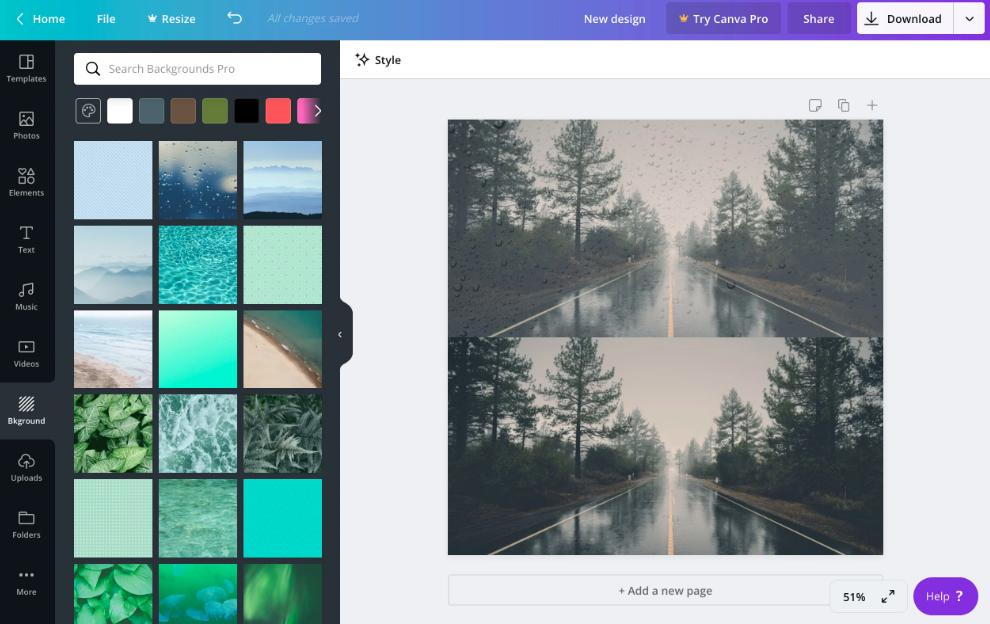 With Canva, you can either browse for template logos based on your industry, or you can drag and drop elements with their canvas interface. These elements include icons, gradients, shapes, lines, and background detail.
You do have to sign up, however, but it's free.
The graphics may not be the best fit for every industry, however. Its designs are more tailored to those fitting into industries like restaurants, cafes, fashion, beauty, or even band designs.
Vector files are not supported, but a PDF is provided for printing.
Cost: Free download of PNG file. There is a paid-for subscription that offers different, exclusive options.
Rating: 2/5
Designhill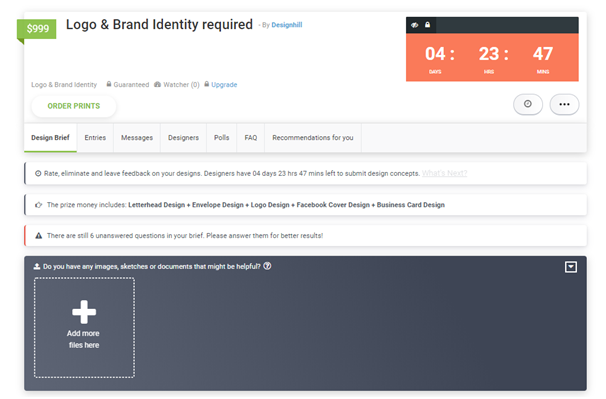 You can begin by choosing 5 sample logos, picking preferred colors, and your industry. You are prompted to create an account before you're able to see your design. But once you're registered, you're able to purchase and download.
The icons used to are rather bland, but Designhill does a great job pairing them with the right typography. This makes a world of difference.
Cost: $20 for a low res PNG file. $65 for a full suite of professional logo files, including vector EPS and SVG, b/w versions, and color and font information. $150 buys you a designer for further customizability
Rating: 3/5
Free Logo Design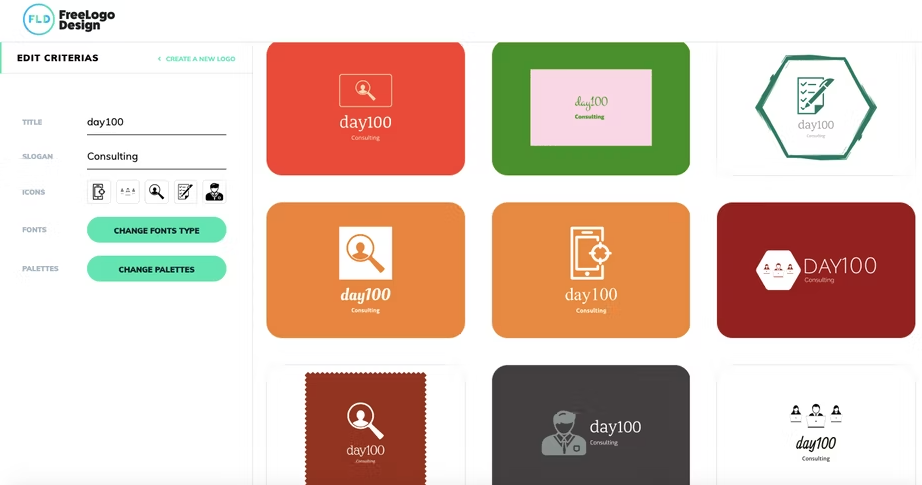 Free Logo Design offers you two choices: you can have the design AI-generated or design it yourself.
If you opt to design it yourself, you can choose a logo template, change font and color, and add icons. If you choose the AI route, you start by picking your industry and it generates a series of keywords.
Select up to five keywords, and choose from a list of icons, color schemes, and typefaces.
Cost: Free for a low-res PNG file. $59 for high res PNG, PDF, JPG, and SVG.
Rating: 1.5/5
Graphic Springs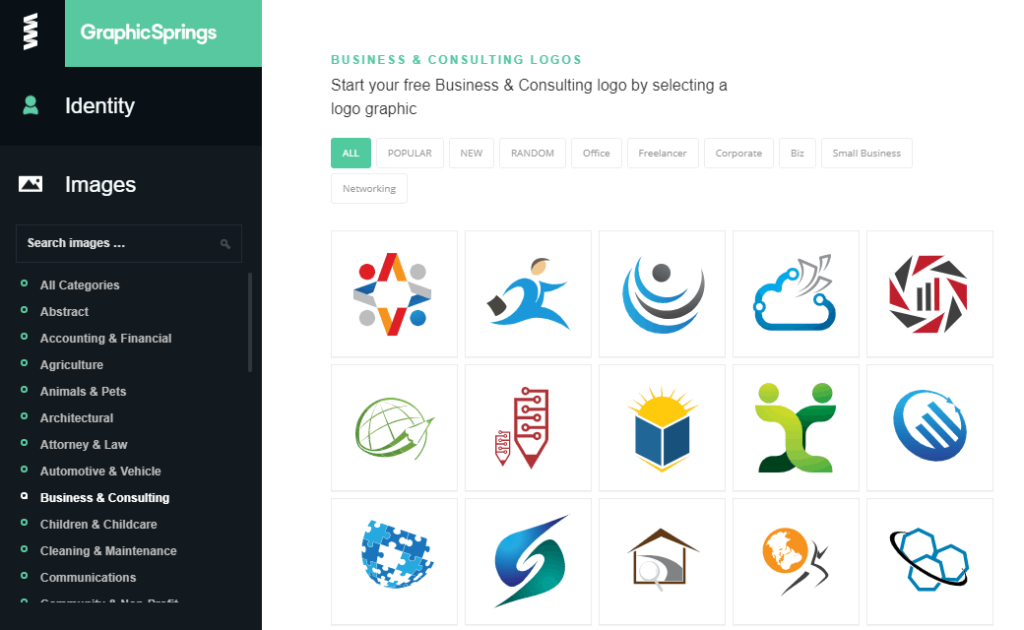 Graphic Springs is less AI-dependent than other options. You will start off with a blank design canvas, and Graphic Springs guides you through the process. It's one of the few logo makers that allows you to choose multicolored icons to accompany your design.
However, the icons do suffer from a stocky, generic look.
Cost: $19.99 for a JPG file. $39.99 for PNG and PDF. $99.99 for SVG
Rating: 2/5
Hatchful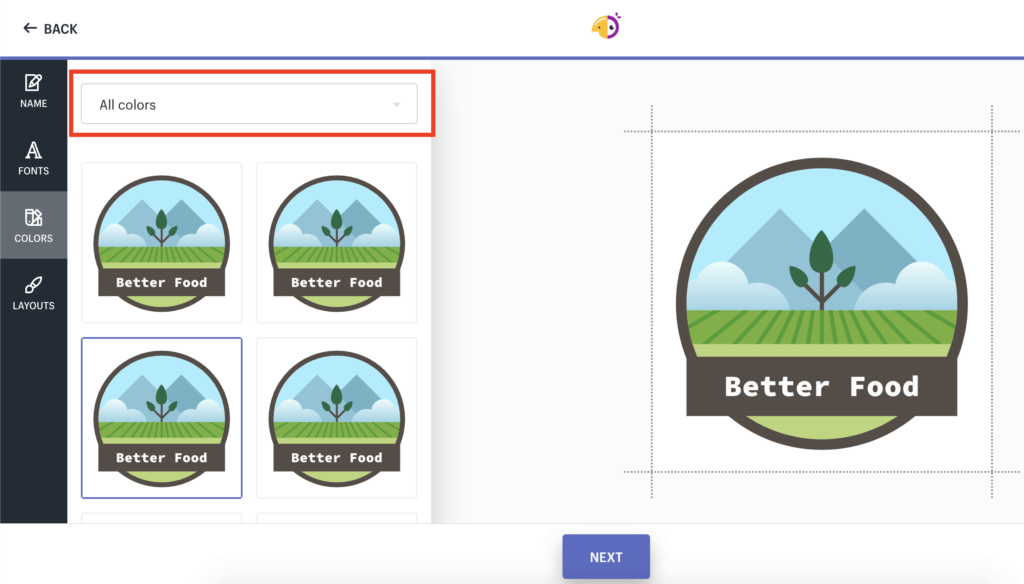 Hatchful is a logo designer optimized for mobile use, but it's also great on desktops. It uses your brand identity to create potential logo designs. It asks you questions about your visual identity and company values. There aren't any questions being asked that directly relate to your business
This design platform is easy to use and great for creating modern-looking designs. You can customize fonts and colors in order to fine-tune the logo to your own specs.
Cost: Free PNG download
Rating: 2/5
Logaster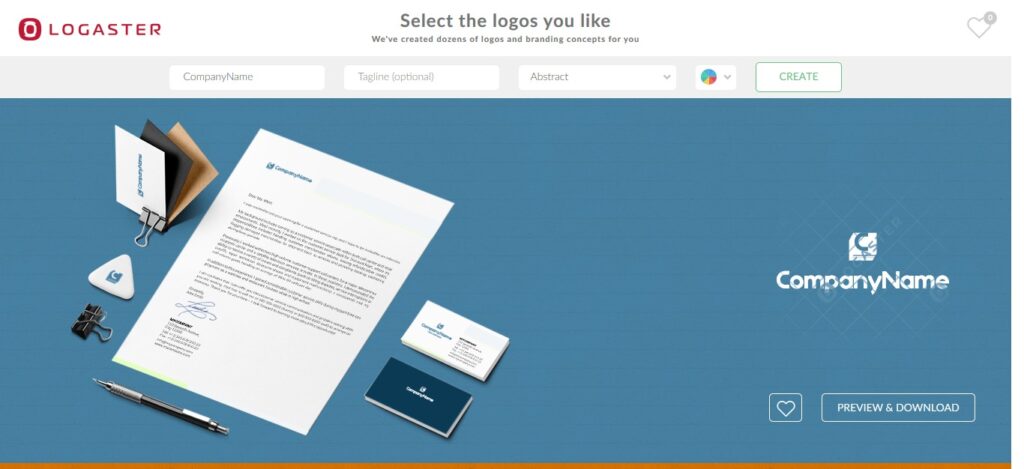 Logaster's process is similar to others in that it begins by asking about your business name and industry. This logo generator is particularly helpful with corporate logos. Quality-wise, their output lends more to the minimalist, modern look. But Logaster has an easy interface and is reasonably customizable, making your work feel seamless.
When your logo is generated, Logaster presents the design in a number of layouts, including business cards. This helps you to visualize your logo before you begin slapping it on promotional materials.
Vistaprint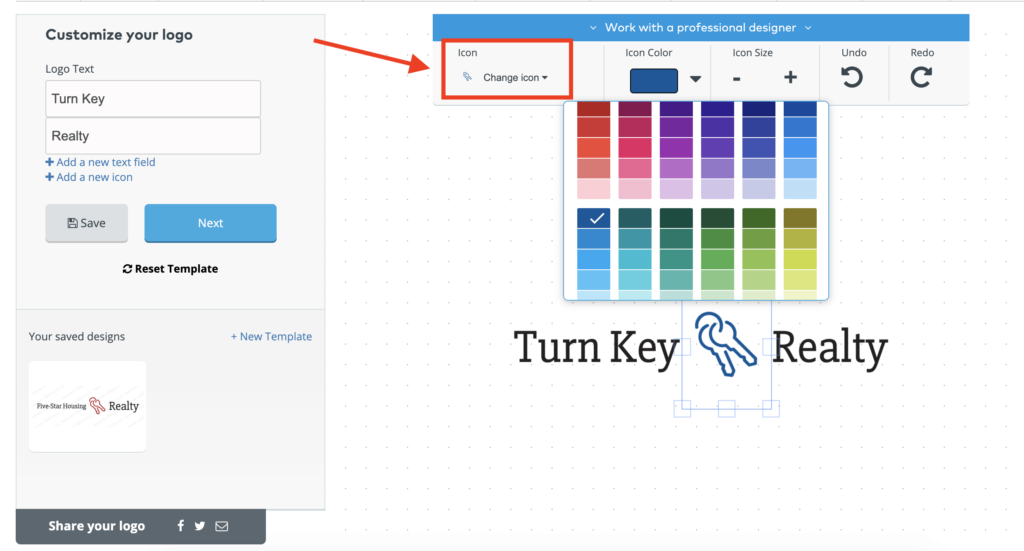 Vistaprint is a free, easy-to-use logo generator. You can start by entering your business name. Then, you'll be able to add your secondary text. This could be a slogan or establishment date. Or it could be left black for a real minimalist design.
In the final step, you'll browse the AI-generated logos and choose your favorite. You're also given the opportunity to change to business name and slogan at this step.
Then, pick your logo and begin editing! Downloading the logo will require signing up for an account, but no payment is required!
Cost: Free with full-color logo, PNG, and PDF.
Rating: 3.5/5
Tailorbrands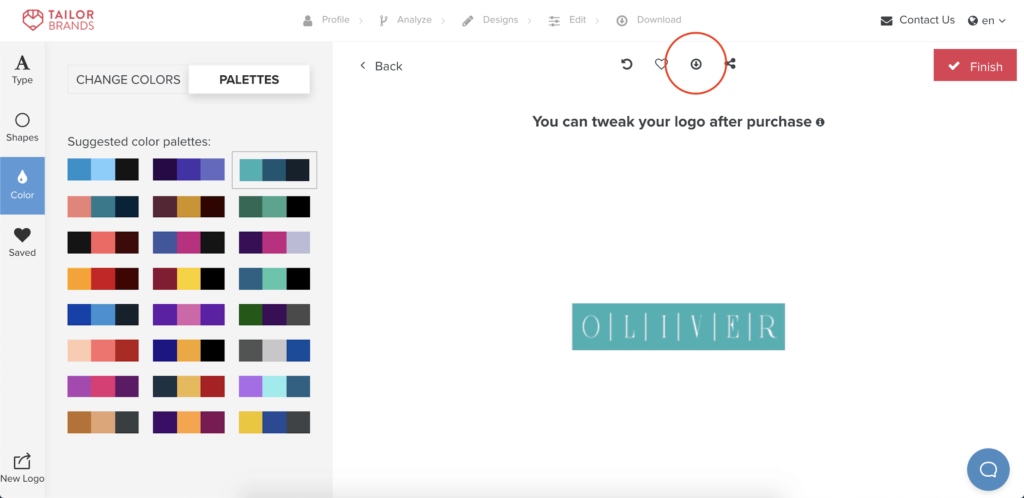 Tailorbrand offers you an open-ended text box where you can describe your business. Enter your company name, choose your industry, and decide whether you prefer a wordmark, lettermark, or pictorial mark.
Next, the Tailorbrand gauges your type preferences by having you choose from a series of sample fonts. Then, a number of logos will be automatically generated for you. But, upon picking your favorite one, you can edit the font and colors, change the icon— or purchase!
Cost: $3.99/month for JPG and PNG files. $9.99/month for EPS vector files.
Rating: 3.5/5
Finding the right design services can be difficult. But, it's essential. Try Penji today and discover best logo design possible.