Bats aren't the most famous creatures symbolizing one's brand because they're considered scary. However, that shouldn't stop you from using bats as your brand's mascot. For example, Bacardi uses the bat in its logo. And if you want to know how to integrate this winged creature into your logo, here are ten bat logos created by our Penji designers!
1. BabyBat Apparel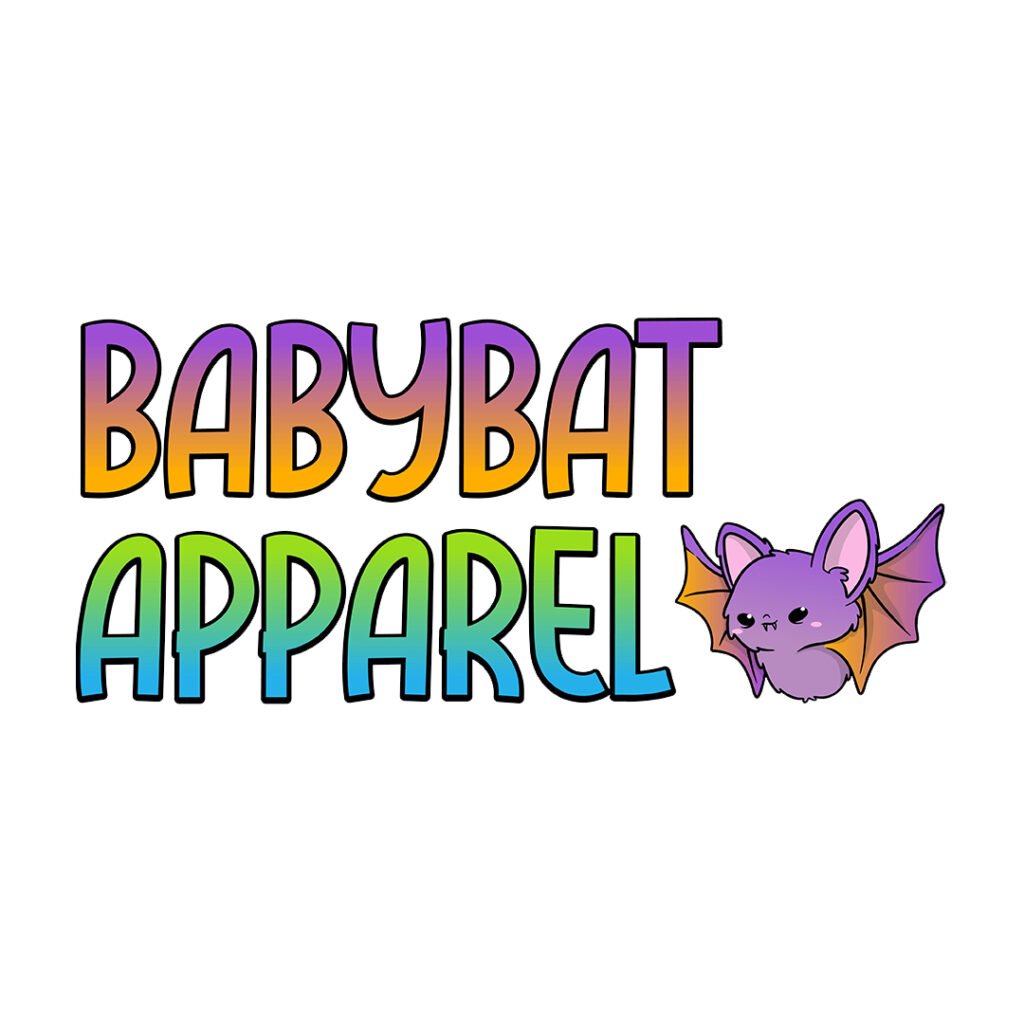 Bats are perceived as creepy creatures of the night. But if they're the best mascot to symbolize your brand, here's how to make the bat a cute animal. The BabyBat Apparel logo is colorful and cute. First, the font is appropriate since it's a kid's apparel brand. Additionally, the color palette enhances the brand's identity. Finally, the furry details on the bat's body add to the overall adorable look.
2. Bad Bat Gym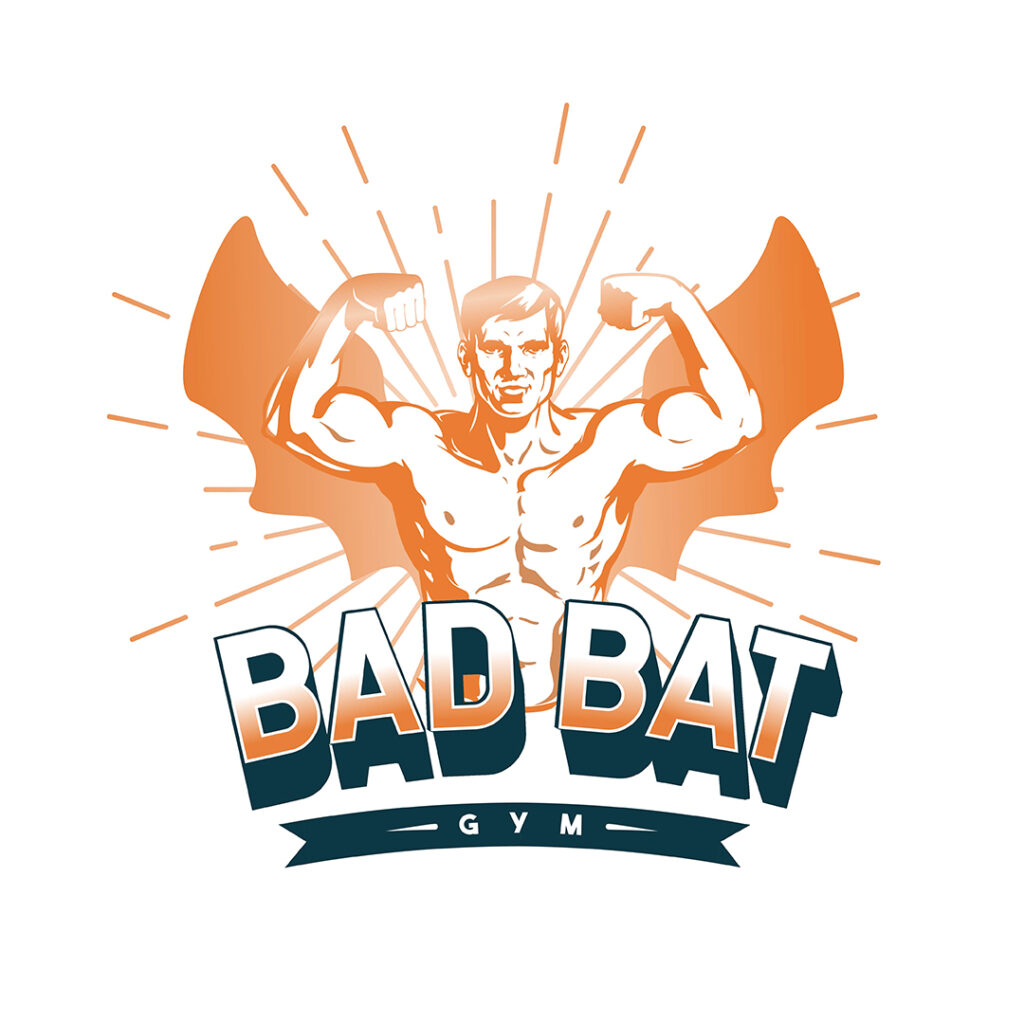 If you want to move away from the dumbbell or weight imagery from gym logos, then you're on the right track to getting unique bat logos. Here's Bad Bat Gym's take on the winged creature. You don't need the actual bat on the logo; you can add bat features to it, like the wings.
And sure, bats are darker-colored creatures. But it doesn't mean you should stick to the motif. Orange or other bright colors can bring life to the logo. Plus, orange signifies passion and vitality, consistent with any gym's identity.
3. BAT Software Solutions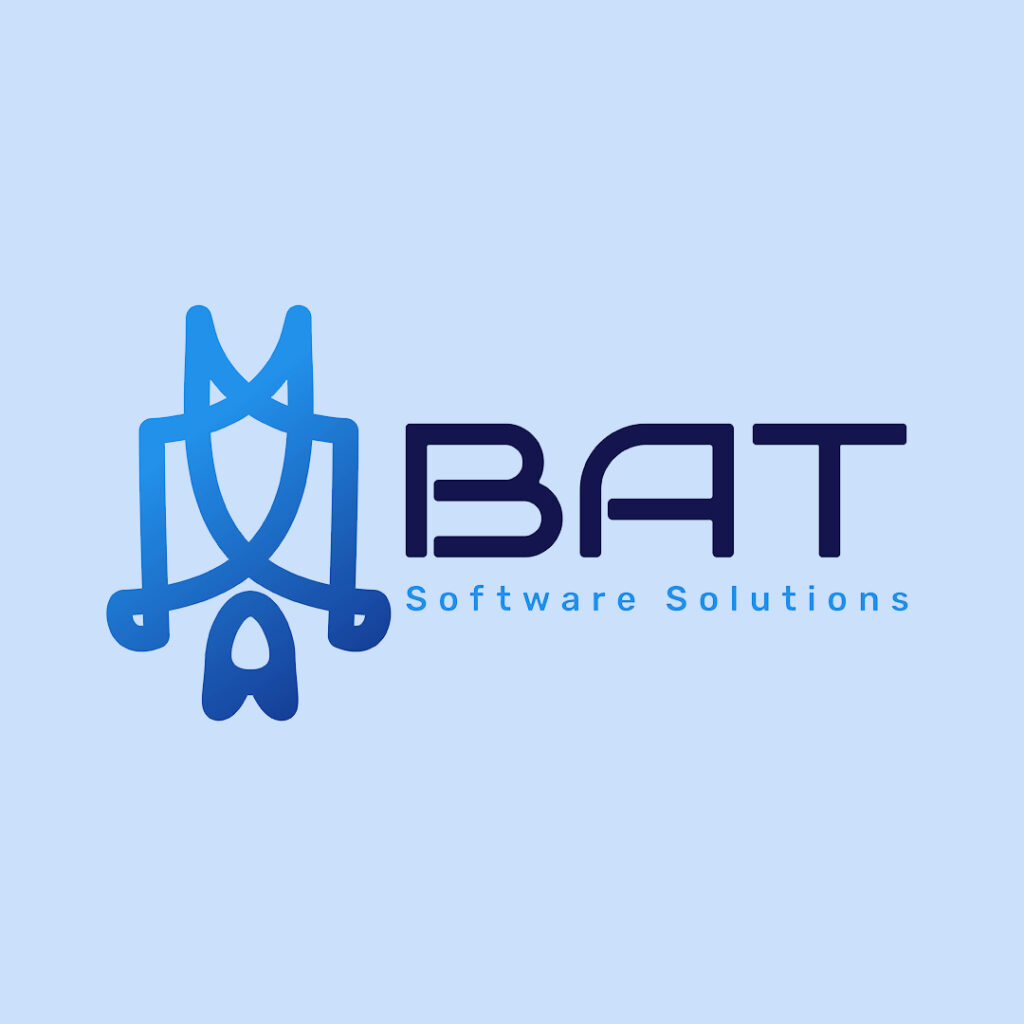 Tech logos would have minimalist or gradient-style logos. And if you want to differentiate yourself from the crowd, check out this logo from BAT Software Solutions. The logo features an upside-down bat since we see most bats in that state.
Additionally, the abstract style is also appropriate for a tech logo. Of course, let's not forget the fonts, as this could also create an aesthetic that's a good fit for a tech company.
4. Black Bat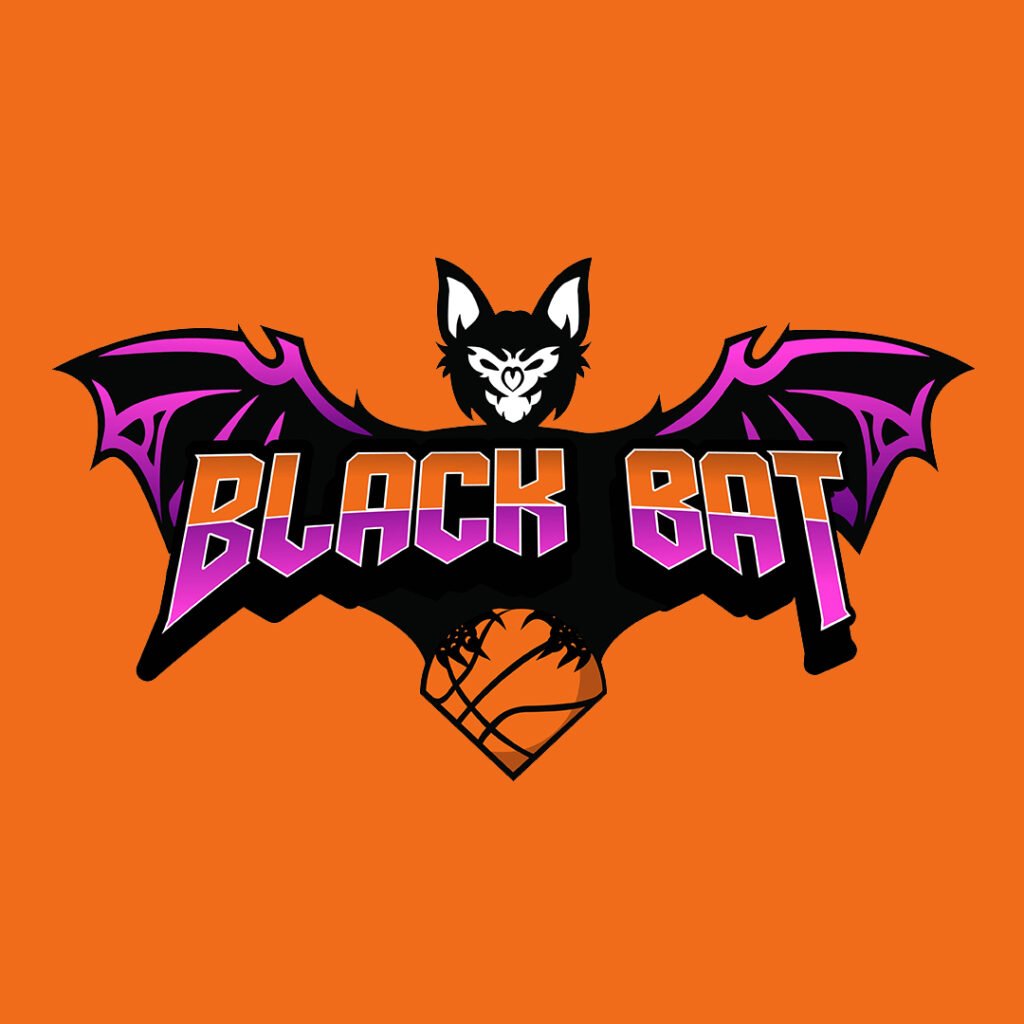 If your sports team thinks the bat should be the animal representative, check out this logo for Black Bat. It resembles a Halloween motif because of the purple and orange hues. Another thing to note here is the bat clutching on a basketball. It has sharp edges, keeping the design and shape consistent with the bat illustration.
5. ComBAT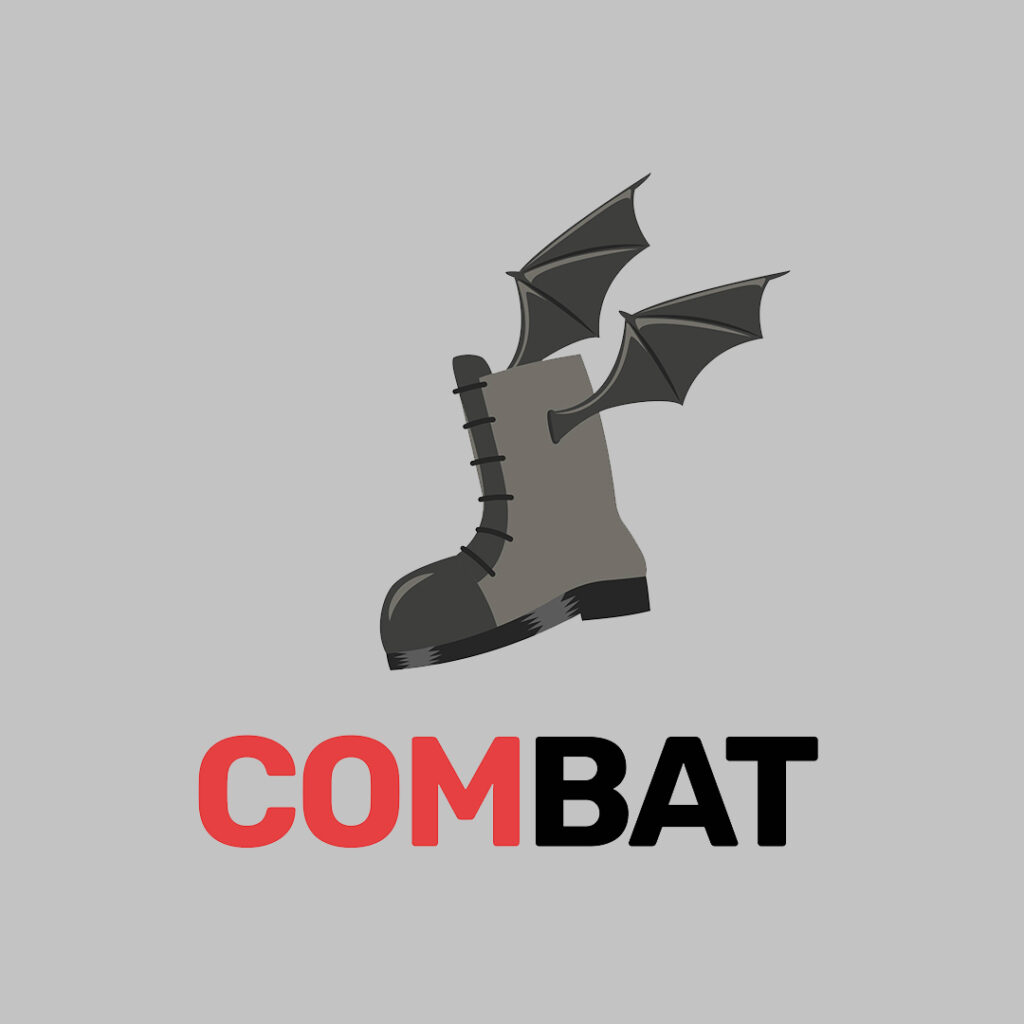 Here's one of the unique bat logos on our list, except that a bat isn't the primary image. The ComBAT logo's wings are attached to the boots. And even though you're selling boots, which are usually dark-colored, don't be afraid to add a splash of color to the logo. This can make your logo compelling.
6. Myotis Security Agency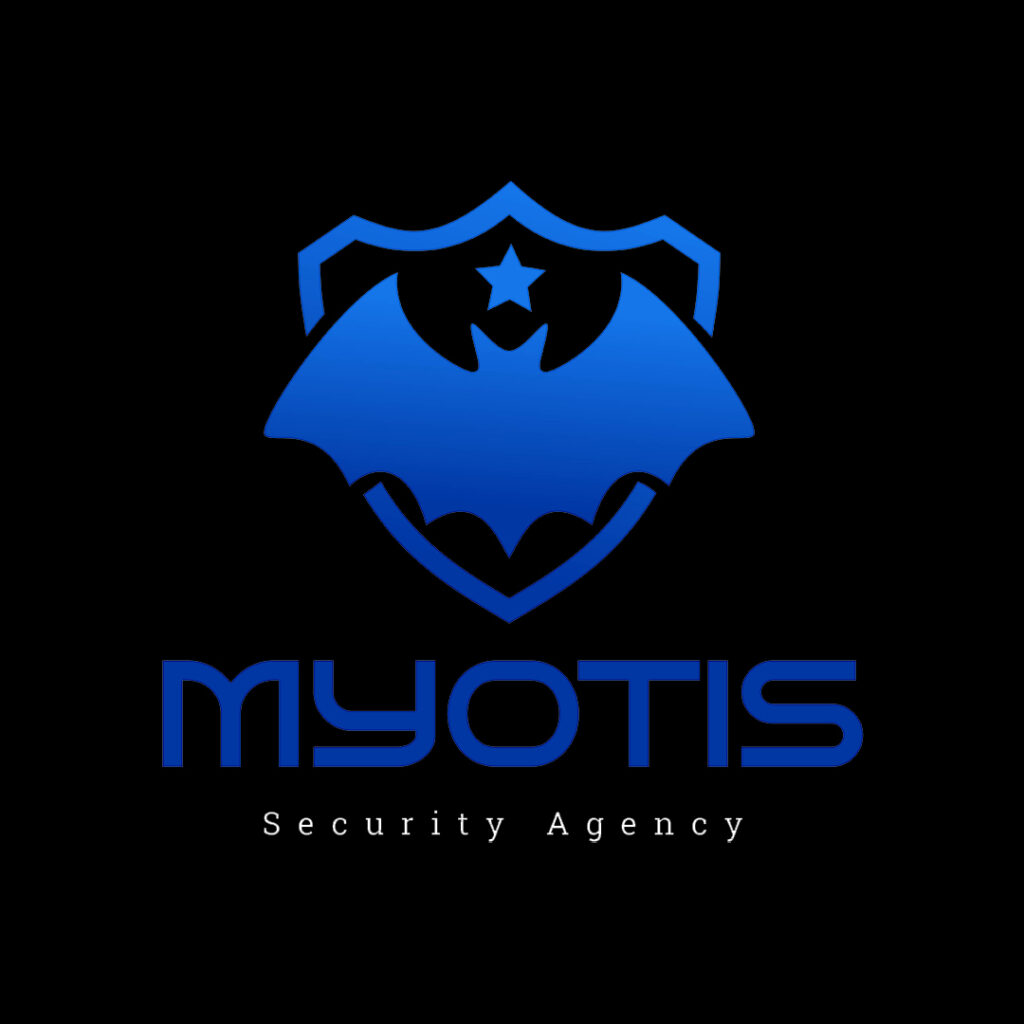 Since "Myotis" is a bat genus, it makes sense that a bat should also be part of its branding. The Myotis Security Agency logo uses a blue motif. Although blue signifies calmness, it can also depict reliability and stability. The security agency wants to present a reliable image to its clients. The shield in the background further strengthens its identity to safeguard its clients.
7. Pups Pastries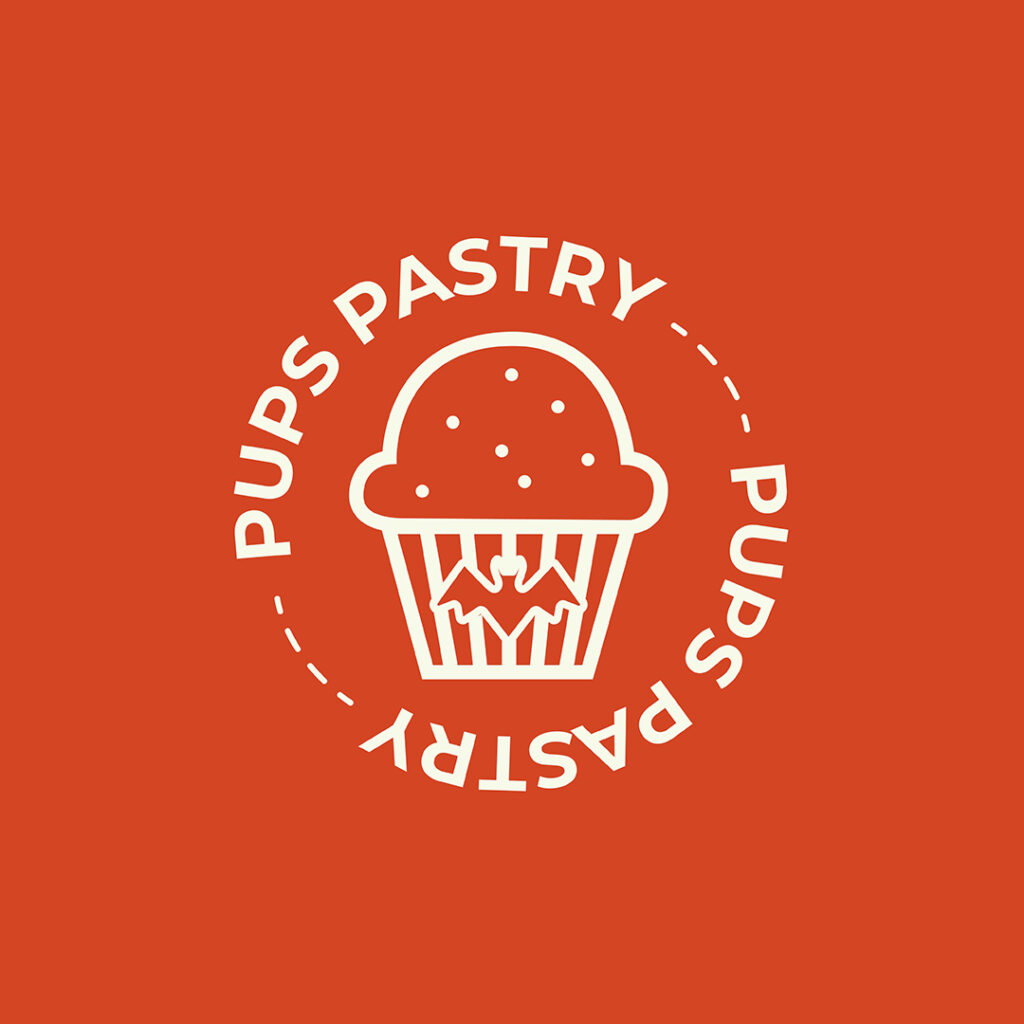 If you want a cute and lovely bakery logo for your pastry shop, check out this logo for Pups Pastries. It follows a circular logo style. This signifies that a brand is approachable and warm. That's important for any pastry or bakery store. Plus, since bats are also their chosen mascot, a tiny bat was added to the muffin liner on the logo.
8. The Vampire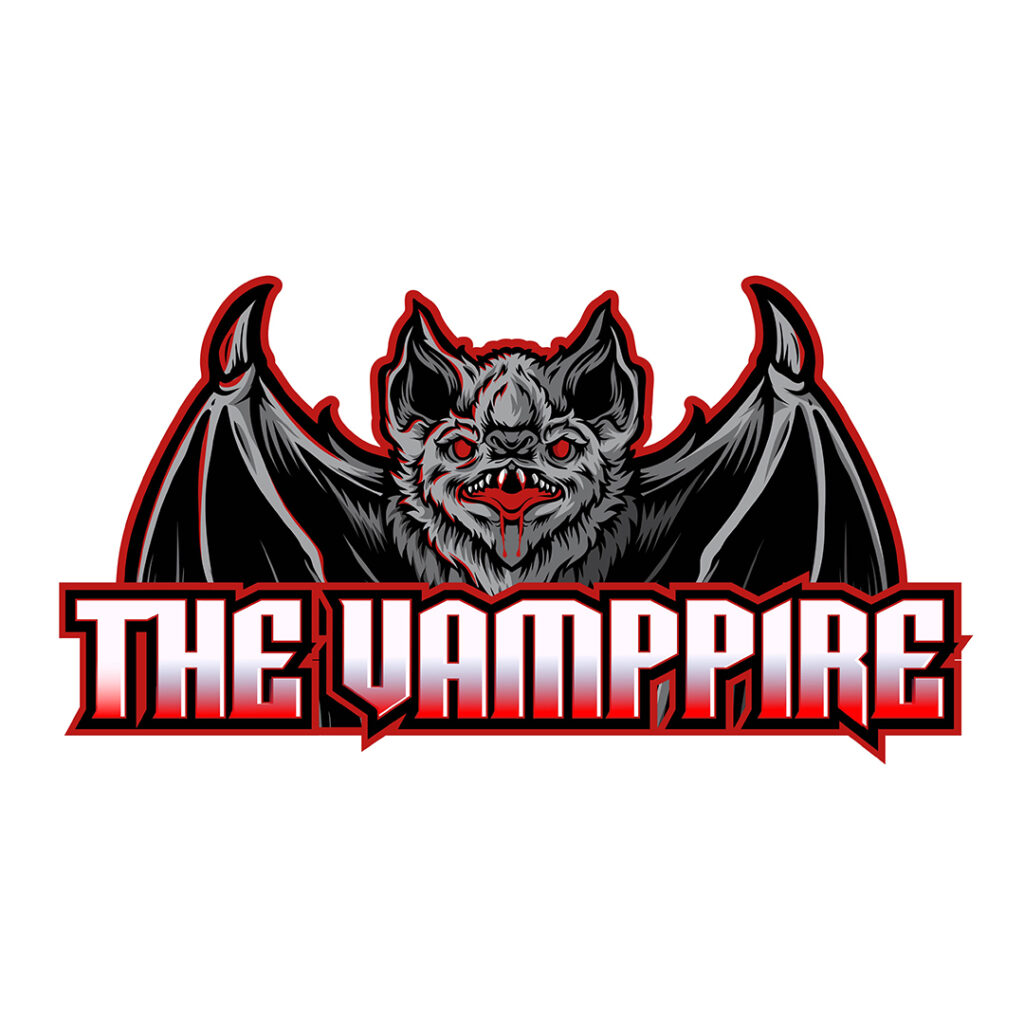 Here's another sports team logo that will intimidate the competition. The Vampire logo looks terrifying at first glance. However, the bat is an apt mascot for their logo, considering that vampires turn into bats in fiction. Aside from the bat visual, another way to enhance your brand's identity is with the font. It's reminiscent of spooky fonts used for Halloween or scary films.
9. Tibetan Film Production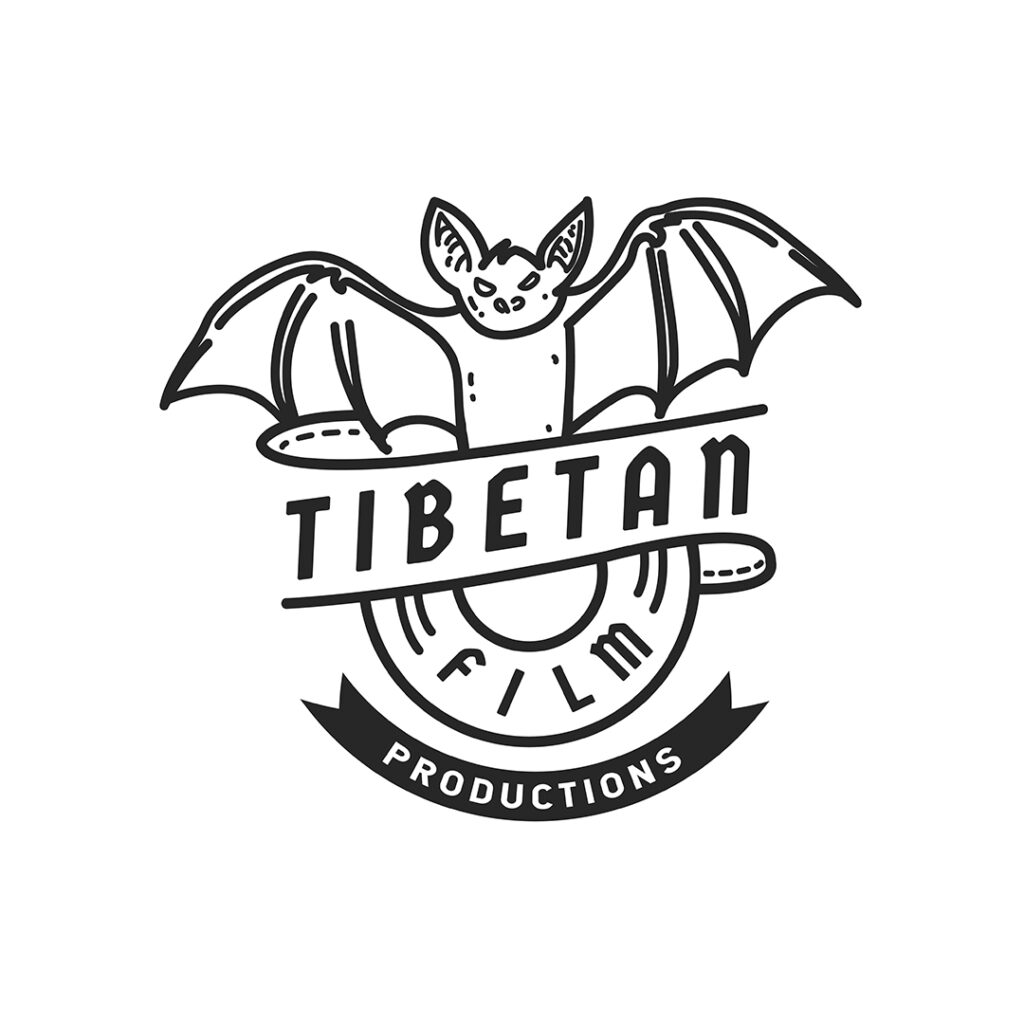 Go back to the basics, like this logo from the Tibetan Film Production. You can go for a simple hand-drawn illustration style for your logo. This could signify that you're a playful and entertaining business.
Aside from that, you can keep the logo simple with a black and white motif, with film elements integrated into it, such as the reel and film. Finally, this logo could pay homage to Old Hollywood and black-and-white films.
10. Vespertiliones Golf Club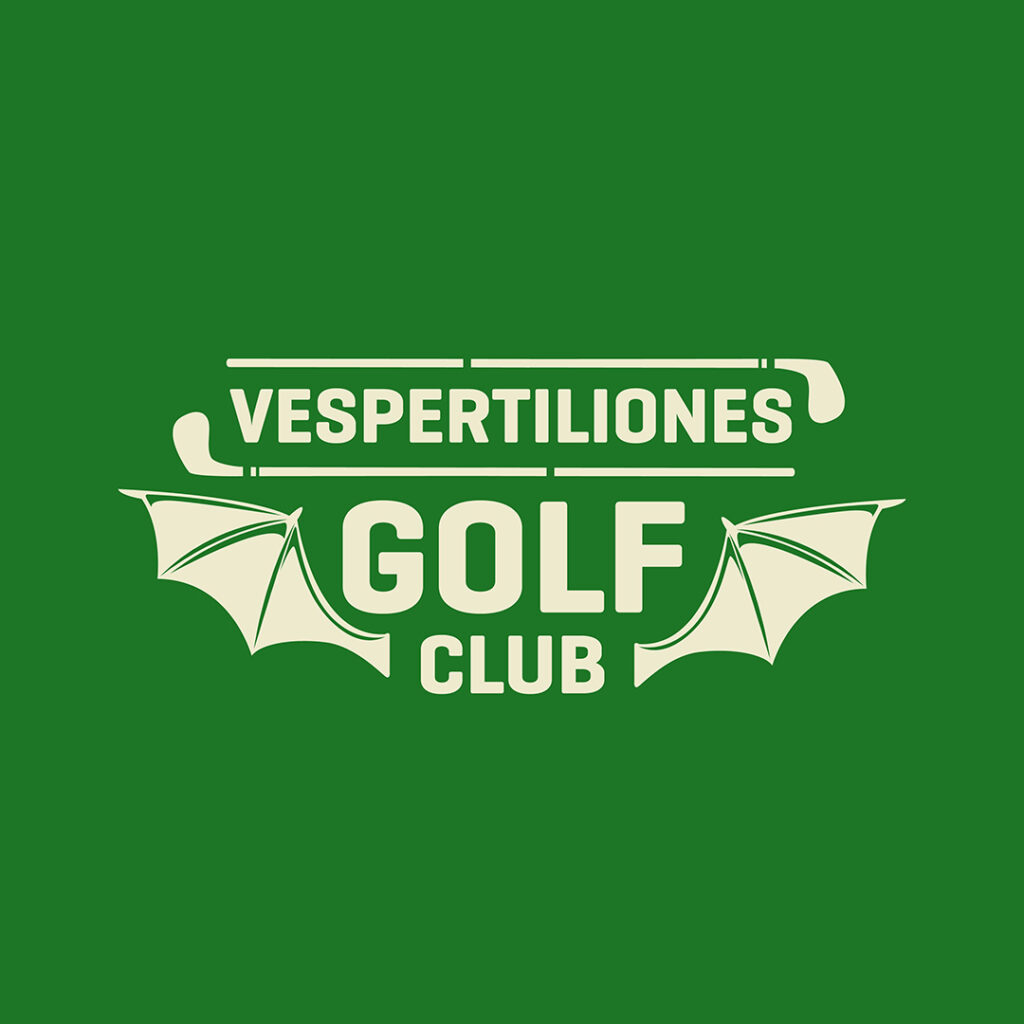 The final bat logo on our list is from the Vespertiliones Golf Club. Like other bat logos on this list, it features the bat wings only to represent the winged creature. Aside from that, the golf clubs are shown horizontally to emphasize the club's name. Finally, instead of using the greenery in most golf courses, it's the main motif and background for the logo.
Entrust Your Logo to Professionals
Now that you've seen these bat logos, it's time to create your logo! But before you open your preferred app or tool, here's why you should consider hiring professionals like Penji:
Experience and expertise – You can count on professional designers since they take into account your preferences and design principles to create a compelling logo. Plus, they provide various logo options before you select the best one for your brand.
Cost-effective and time-saving – An AI-generated or template-based logo can end up costing your brand money in the long run. Pro designers ensure that you have a unique and memorable logo. Plus, when you hire a logo designer, you're outsourcing the work, leaving you with more time to work on your business.
Get various file types and scaled options – Professional designers can provide you with various logo file types and scaled options. This way, your logos are optimized in any medium.
How Can Penji Help?
Bat logos seem easy to make if you use illustrations or icons. Instead of doing it yourself, why not tap actual designers to create one for you? And you don't have to look further with logo design. You can rely on Penji to create captivating logo designs for you. You see what our designers can do, let Penji do something for your business.
We don't just specialize in logos. You can request other graphic design work like social media visuals, digital ads, printed graphics, and more! And you can start submitting your first request when you sign up for Penji! Click here to subscribe to our affordable plans!
If, at the moment, all you need is a logo for now, you can order a logo from our Marketplace here!