Lions and birds are two of the most popular animal symbols in logos. But, selecting a different and unconventional animal can make you stand out from the crowd. One of them is the alligator. After all, alligators represent survival and are adaptable to any environment. If that rings true to you and your brand, here are ten alligator logos created by our Penji designers!
How to Get a Unique Alligator Logo
Get inspiration from real-life brands – Aside from checking out what Penji can do for you below, explore other brands using the alligator as its mascot. Two organizations come to mind. The first is the Florida Gators. And the famous one is Lacoste. With this, you can have an idea of how your logo can appear.
Ideate – After seeing various logo inspirations, it's time to ideate. You can sketch it or use a DIY graphic design app to create a rough draft. This will help the designer visualize and create your desired logo.
Hire professional designers – Although AI logo makers are impressive and can make logos in minutes, they can't grasp what you will truly want in a logo. If the alligator is the embodiment of your brand's identity, it's best to reach out to professionals to create a one-of-a-kind logo for your business.
1. A Laundry Gator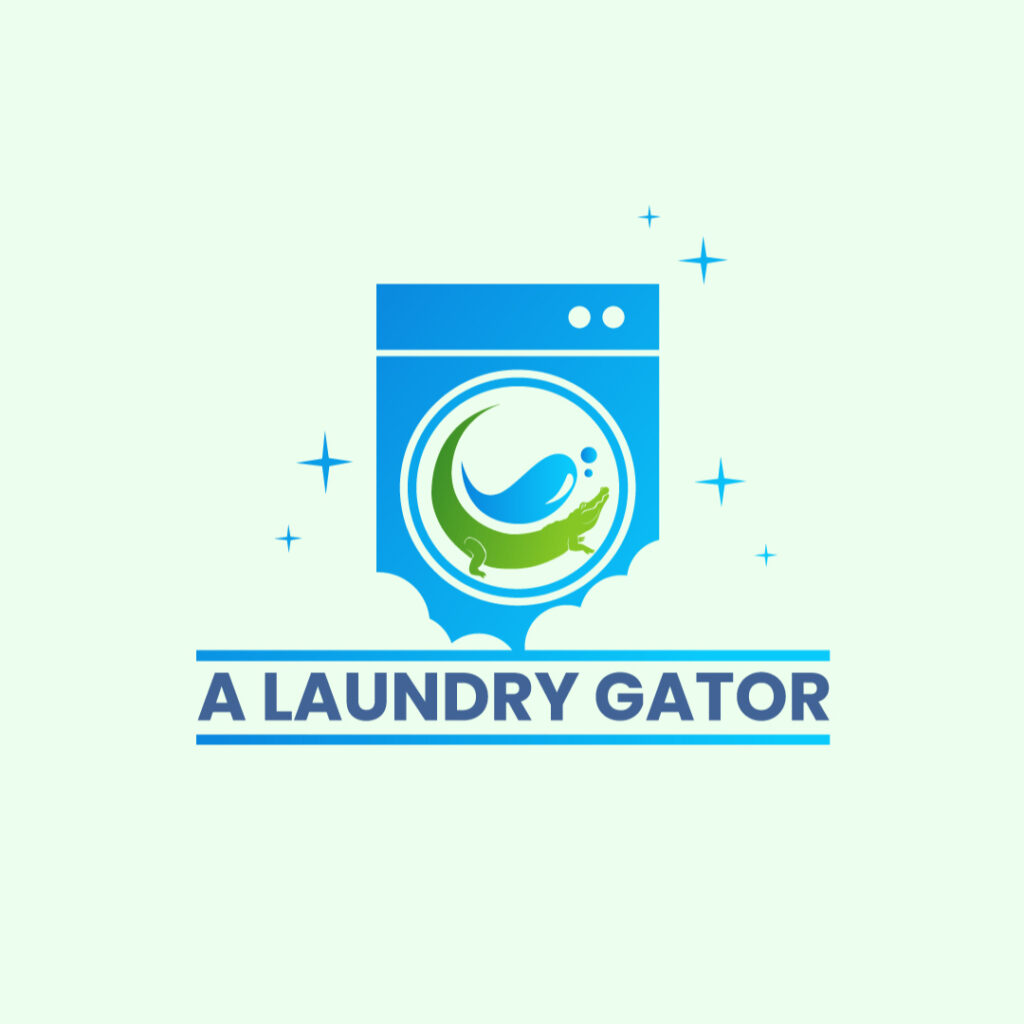 Laundry services logos have similar imagery. It would have a washing machine, a wave, and a shirt or hanger. But if you want to add a Gator to your logo, check out this one from A Laundry Gator.
They added a tiny gator inside the washing machine. The green color provides a contrast to the hue of the blues. Another thing to note about this logo is the sparkles around it. It represents the freshness and newness of clothes after it's cleaned.
2. Alligator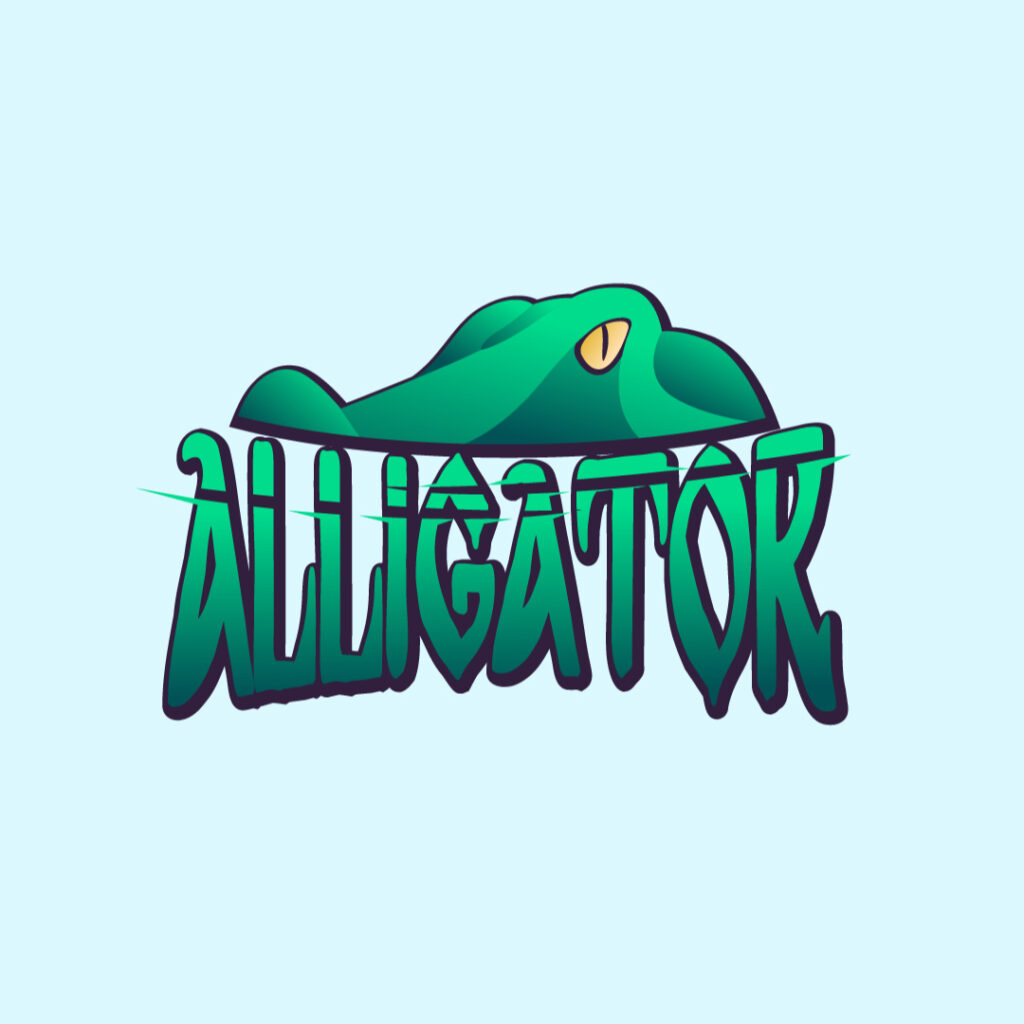 If you're launching a game, you need a memorable app icon design and logo. And this logo for a game has an image of a scary alligator with a chilling stare. It adds a horror element, which is the game's genre. It's all thanks to the font. Plus, one more thing about this logo is the color. The green hues add to the cohesiveness of the logo.
3. Alligator Sport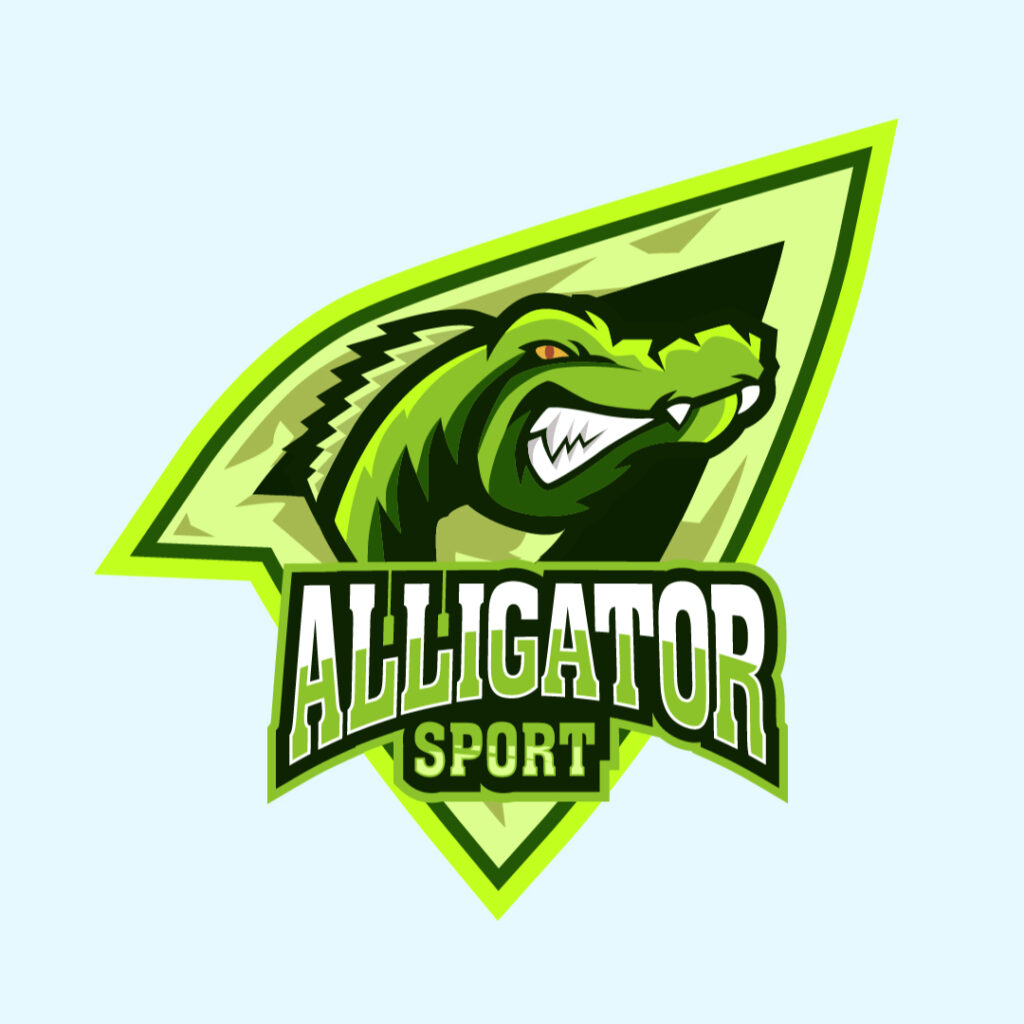 Some sports teams base animal logos on the town or city's animals. Other teams prefer animals that represent their identity. But check out this logo for Alligator Sport.
It shows a fierce alligator baring its teeth. It could represent the team's readiness to fight and compete with others. One other noticeable element in this logo is the triangular-like figure. It's similar to the alligator's teeth or its snout.
4. Alligatown Cafe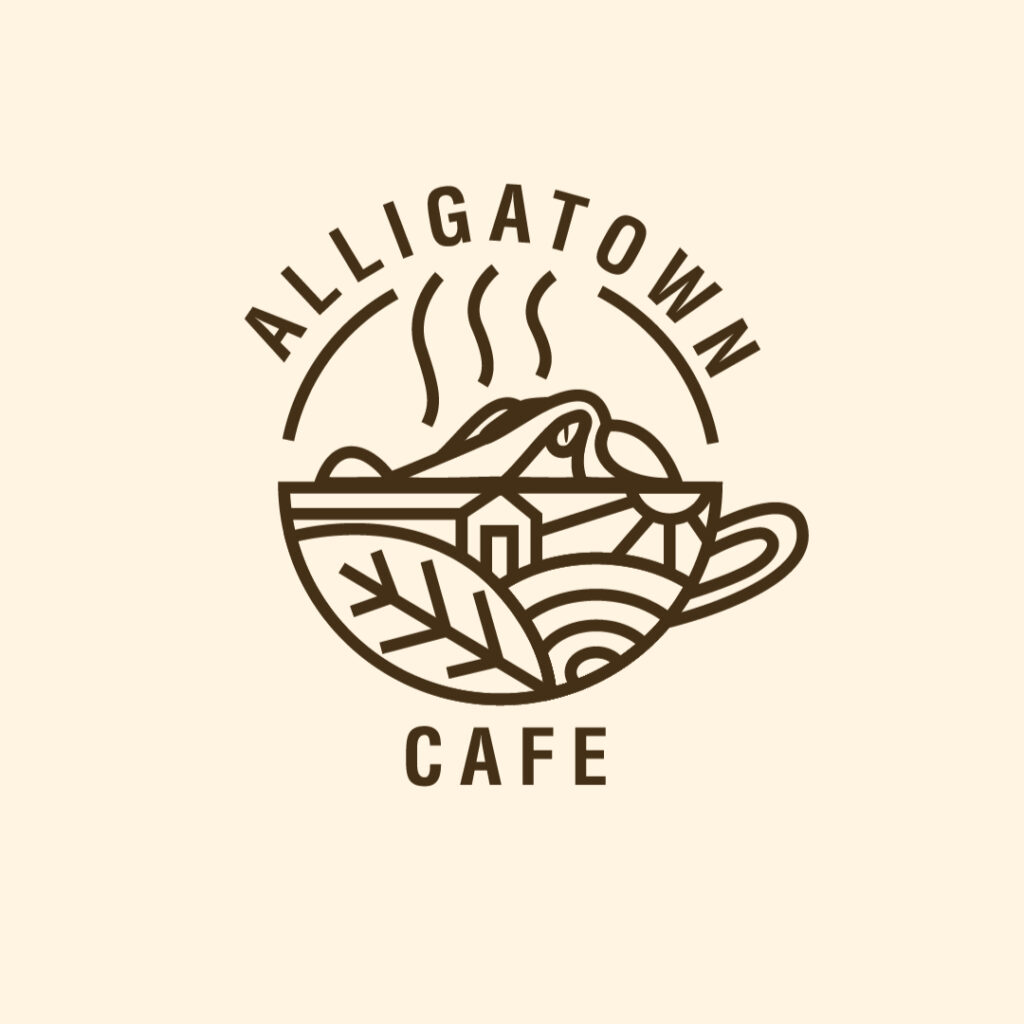 If the alligator is your town's unofficial animal or mascot, why not integrate the animal into your branding? Here's the alligator logo for the Alligatown Cafe.
An interesting feature is the drawings on the logo. It signifies the whole town or city where the cafe is located. Plus, the alligator is seamlessly incorporated into the logo on top of the cup. The added smoke element creates the impression it's a hot coffee cup, further strengthening the cafe's brand.
5. Alli-Pastries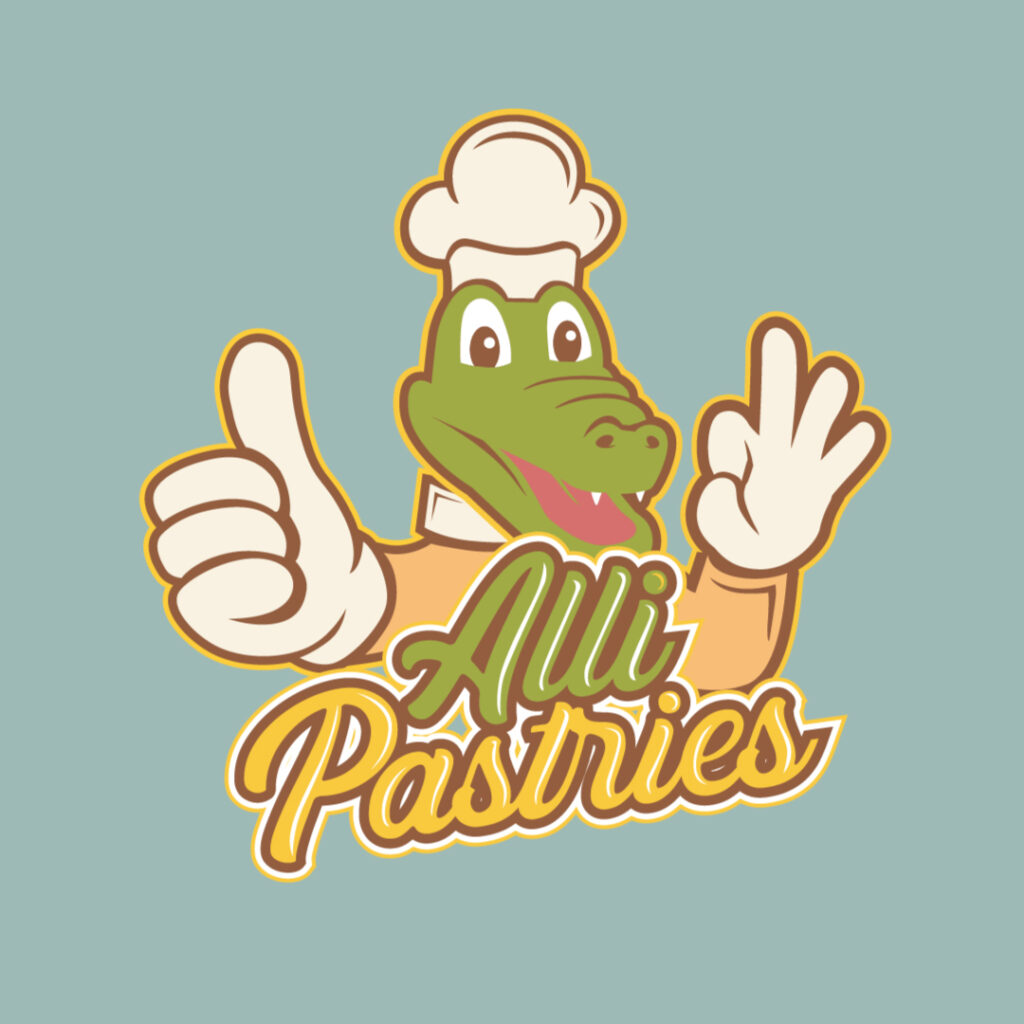 Alligators are perceived as apex predators. But if you insist on adding an alligator to your logo, it can become a friendly face, like this logo for Alli-Pastries. A smile can change the alligator's vicious image.
Aside from that, the bright fonts and colors add to the overall warm and pleasing image of the brand. Plus, putting a baker's hat on the alligator is a nice touch. It enhances the baker's branding.
6. Gator Golf Club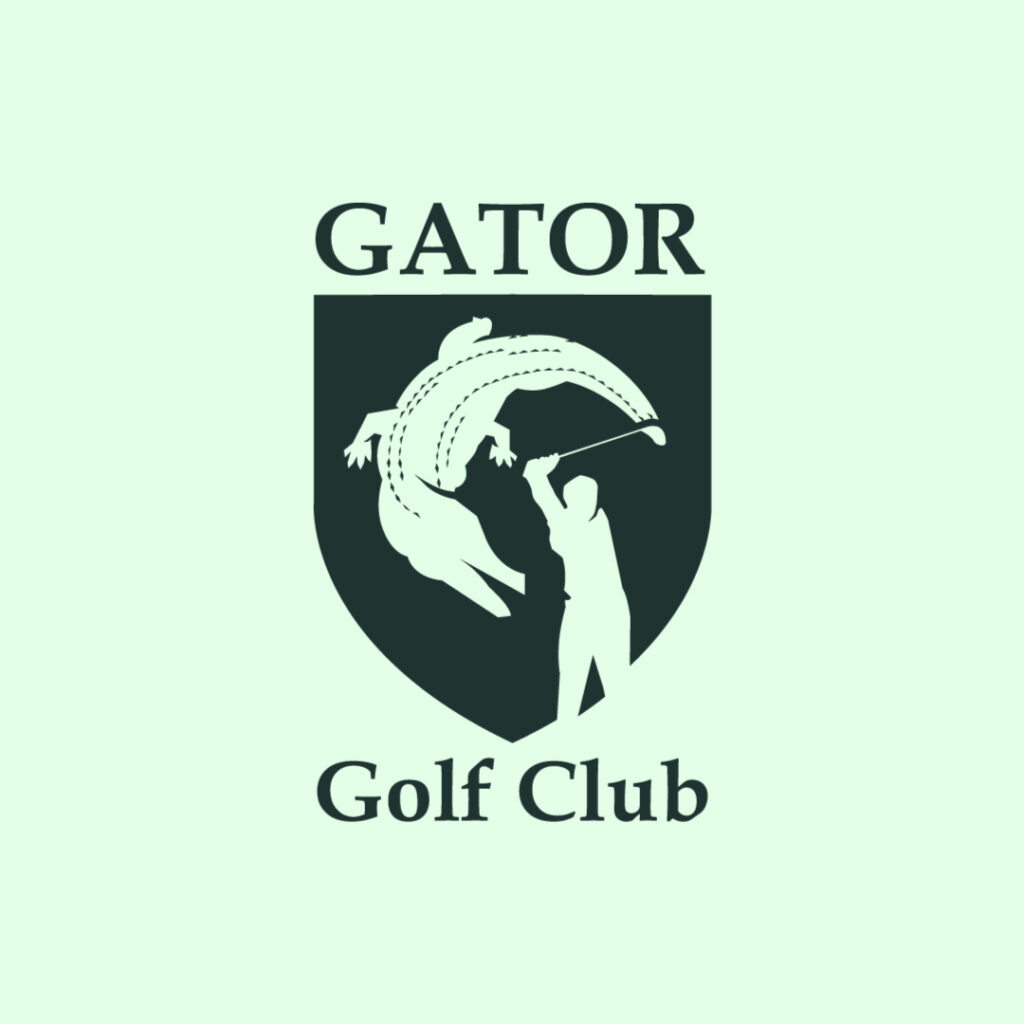 Since some golf courses are hot spots for alligators, check out this logo from the Gator Golf Club. The emblematic style is reminiscent of exclusive or elite institutions. Additionally, the font further adds to that branding. Finally, the logo uses silhouettes to complete the look.
7. Gym Gator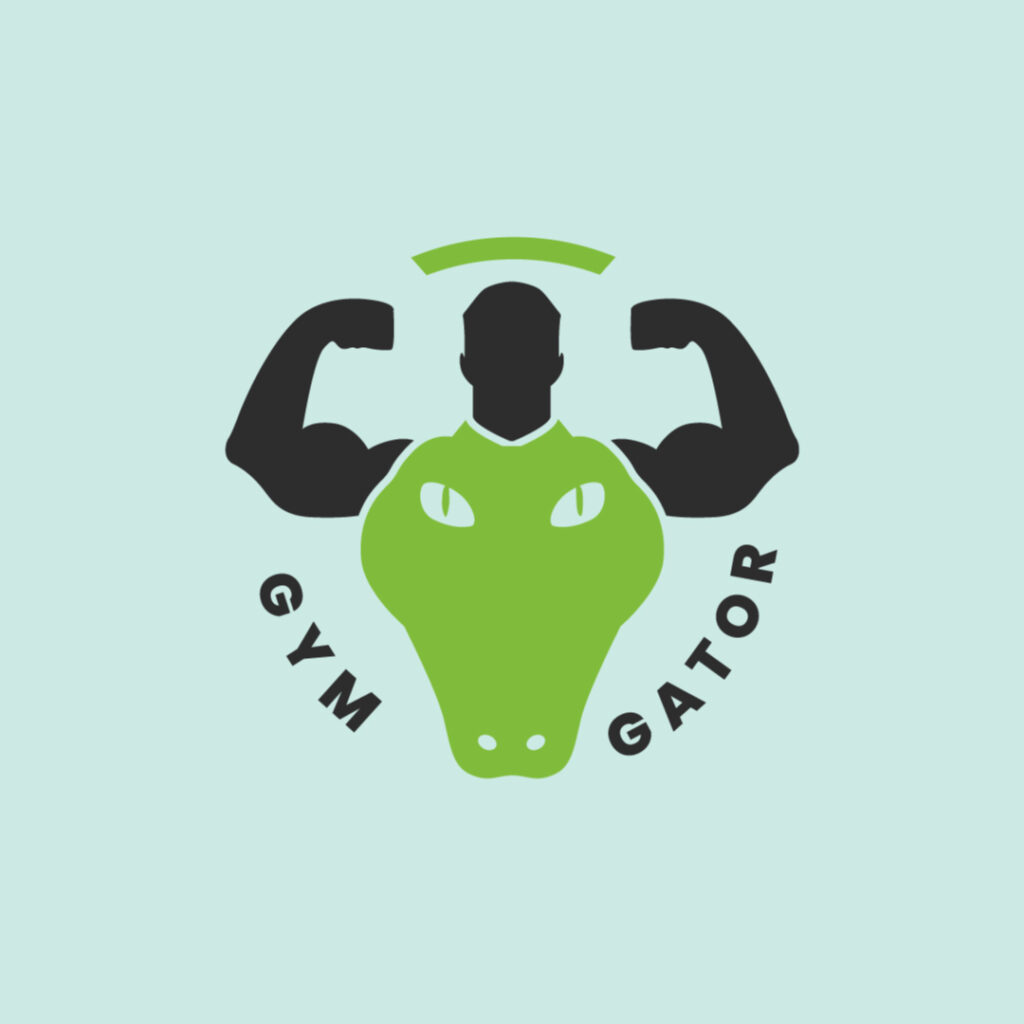 If you want to differentiate your gym from the other ones, check out this alligator logo for Gym Gator. Instead of using dumbbells or weights, put a muscular figure and integrate an element like this alligator into your logo. The alligator's head was transformed into a shirt, making it an excellent way to stand out from the crowd.
Plus, instead of the text appearing horizontally as it normally does, the business name appears as an indication of movement when someone flexes their arms.
8. Kinga Alligator Farm
Do you own an alligator farm? Check out one of these unique alligator logos on this list. The visual element of this logo shows us an idea of what the alligator farm looks like. Plus, the circular shape can also signify that the business welcomes visitors to view their farm.
9. Plumgator Services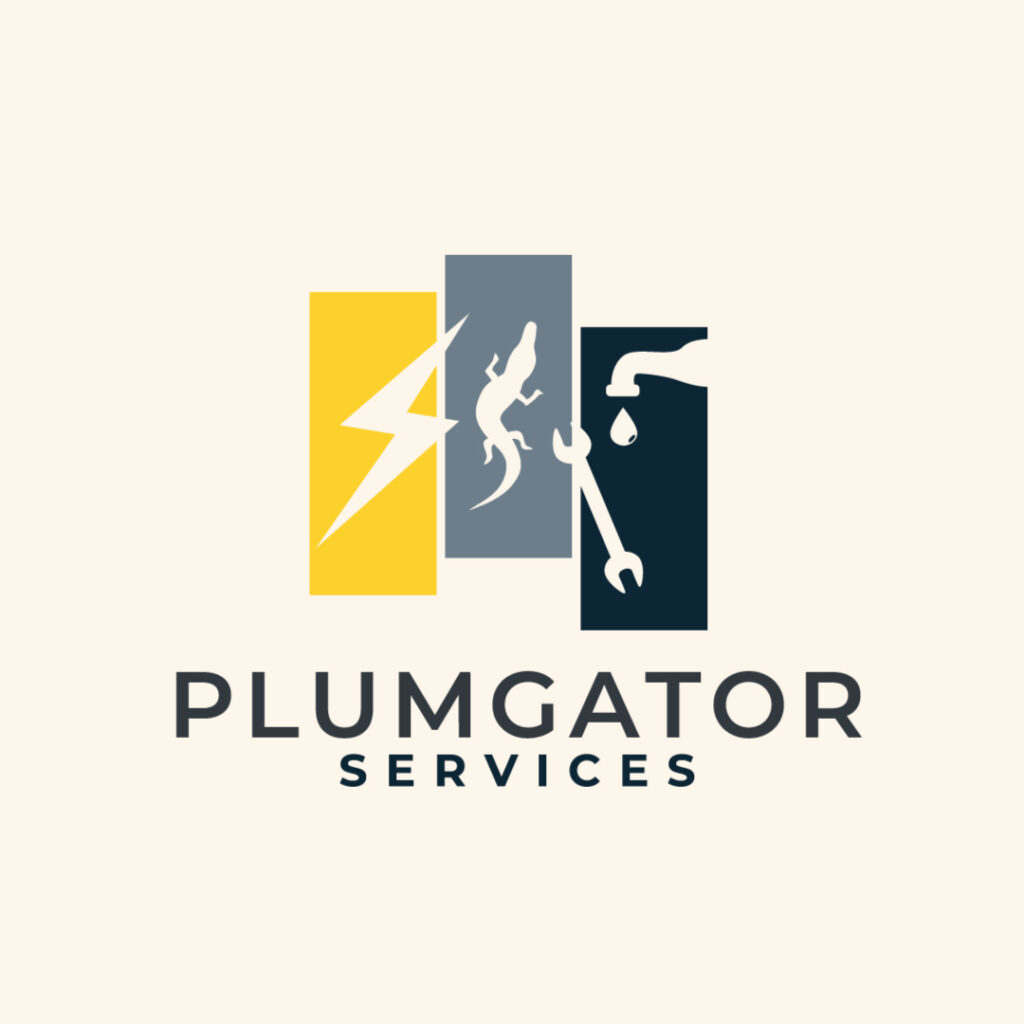 A plumbing service logo has a wrench and a faucet. Although Plumgator Services has those exact elements, they add the alligator silhouette in the middle of the logo. One particular element of interest is the lightning bolt. This could signify that the business is an expert in handling plumbing in tropical climates.
10. Yummygator Ice Cream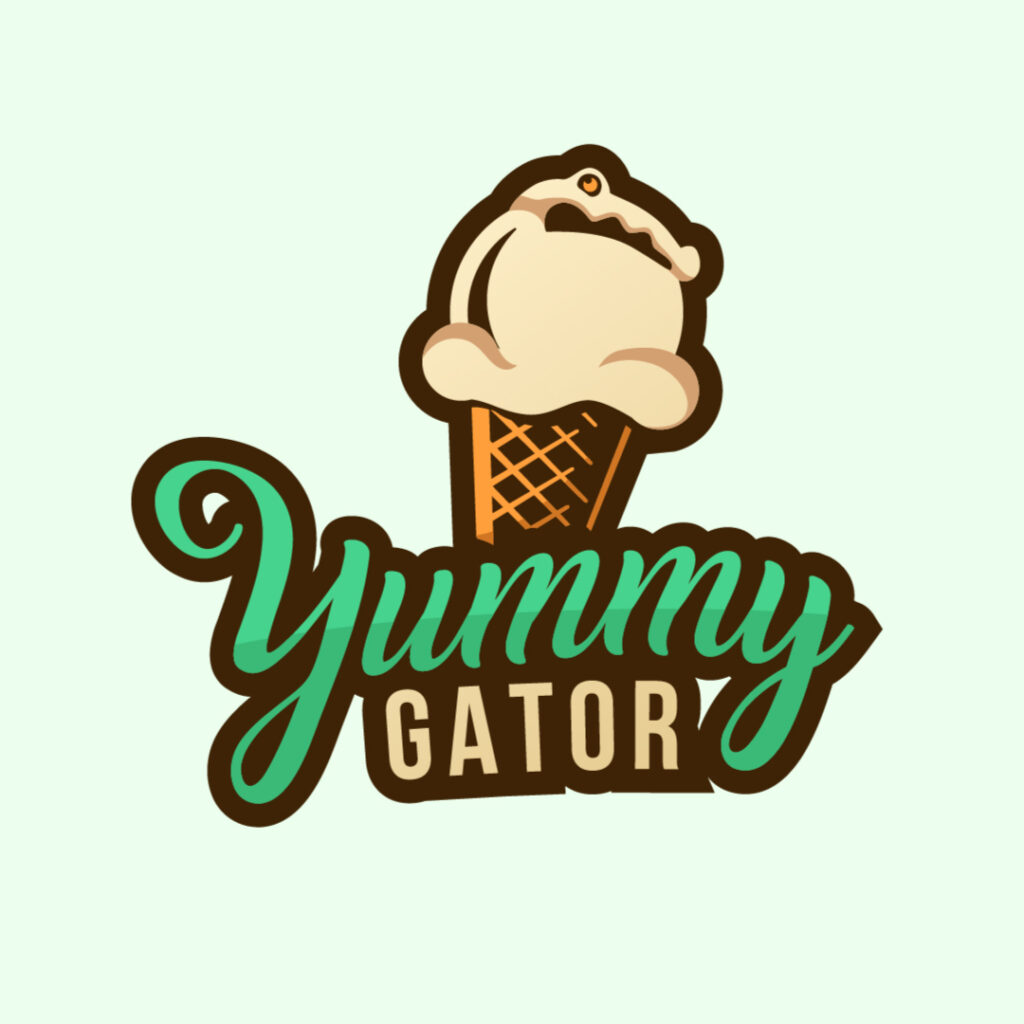 Ice cream and alligators don't mix. But if two things don't go together, here's how Yummygator Ice Cream made its logo work to its advantage.
First, the alligator is molded into an ice cream. You can see its face looking right at the customer. But it's not intimidating that it will drive customers away. Secondly, the cone looks similar to an alligator's body. Finally, the font creates a fun and friendly visual.
Why Penji?
Penji is one of the leading graphic design subscription services. Many brands trust Penji for graphic designs because the designers deliver top-notch work across the board. We ensure that you will 100% be satisfied with the designs you receive with Penji. Plus, we have a user-friendly design platform where you can click and point revisions and swap designers anytime.
If you want the full Penji experience, subscribe now!
But if it's only a logo you need for now, why not browse our Marketplace here? We have a limited-time offer, so hurry and order a logo today!