The YouTube banner is an underutilized marketing or branding visual asset. YouTube creators can use the banner to promote new content or merch. Meanwhile, businesses can promote their website, an event, or products. However, not everyone will visit your YouTube channel and explore it. But you can attract them with compelling YouTube channel art. Will an AI YouTube banner maker live up to the hype, or do you still need to make it yourself?
YouTube Banner Specifications
If you're making your YouTube banner before hiring a designer or letting an AI generate one, here's what you need to know.
Recommended image size: 2560×1440 px
Minimum size: 2048×1152 px
Aspect ratio: 16:9
File size limit: 6MB
File type: JPG, PNG, BMP
What Do Creators Use to Make YouTube Banners?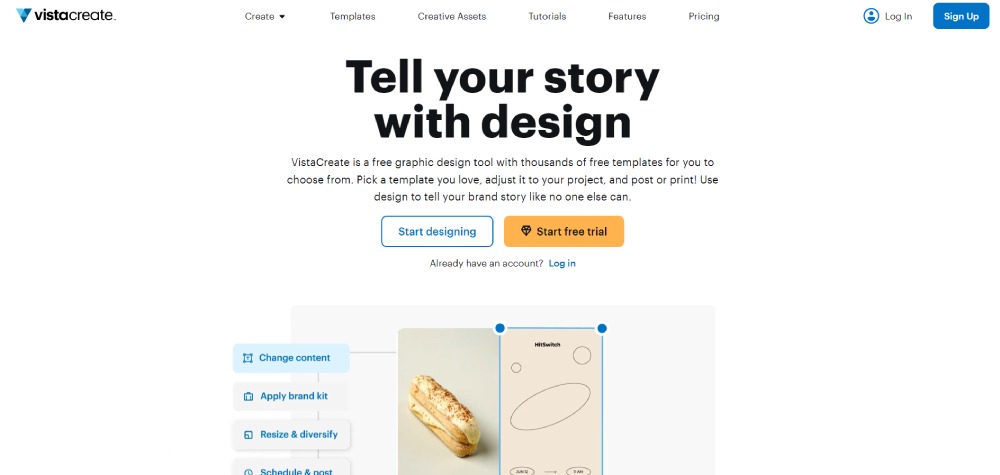 Creators have various choices in making or getting YouTube banners. The go-to option for many new YouTubers is a DIY graphic design service. One benefit of using it is that creators can edit templates in minutes. However, making one from scratch isn't also a bad idea, especially if they want to customize their YouTube channel.
Here are examples of YouTube banner makers:
Canva
Vista Create
Adobe Express
Snappa
Stencil
However, YouTube creators can also opt to hire a designer. After all, your YouTube channel deserves custom branding too. A professional graphic designer can make that happen. Plus, hiring a designer can lighten the load on YouTube creators and marketers while they work on producing content.
An alternative to any DIY graphic design tool is hiring a freelance graphic designer. Since a YouTube banner can be considered a one-off project, freelancers can fulfill this project in a couple of hours or days. However, if you want to fortify your brand outside of YouTube, you need more graphics for other platforms.
That said, hiring a full-time designer would be better than finding a freelance designer for every project. However, to save money and time in selecting a new designer, an unlimited graphic design service like Penji is an excellent option for getting a YouTube banner and much more!
Read more below about how Penji can help you with your brand!
Where to Download YouTube Banner Templates?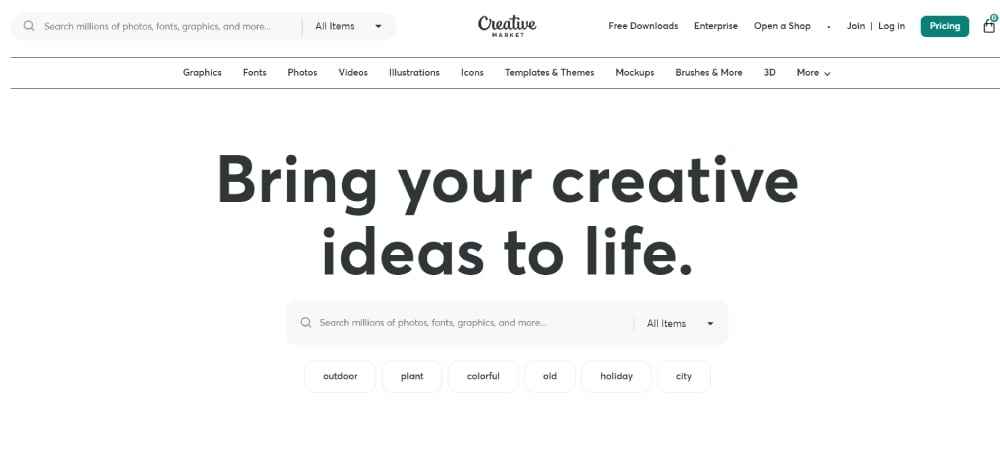 Another way creators get YouTube channel art is by downloading templates from various marketplaces. Creators can use online graphic design software or Photoshop to edit these templates. Here are the best places to find amazing YouTube banners:
Freepik
Vecteezy
Creative Market
Envato Elements
PlaceIt
AI YouTube Banner Maker Options
Currently, creators have limited AI maker selections in getting YouTube banners. But here are the top options for getting YouTube banners made by AI.
1. Designs.AI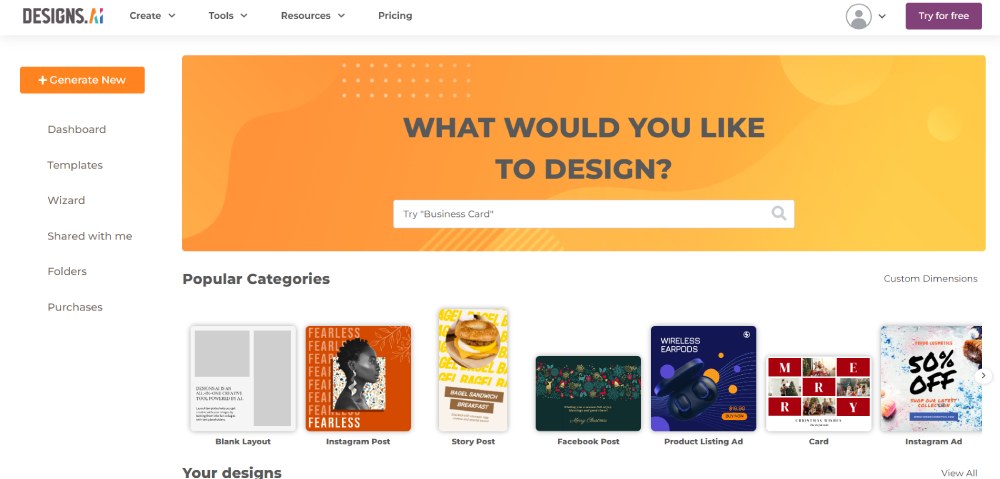 One of the top options for getting an AI-generated YouTube banner is from Designs.AI. Although you can make a YouTube banner from scratch with this app, an AI can assist you in generating designs when you subscribe.
Their Wizard allows users access to create AI-generated designs. But the Free account has limited access to The Wizard. Plus, you need to upload branded or custom photos or designs and copies. This enables the AI to make custom designs. For further edits, they have an AI-powered banner resizing.
2. Canva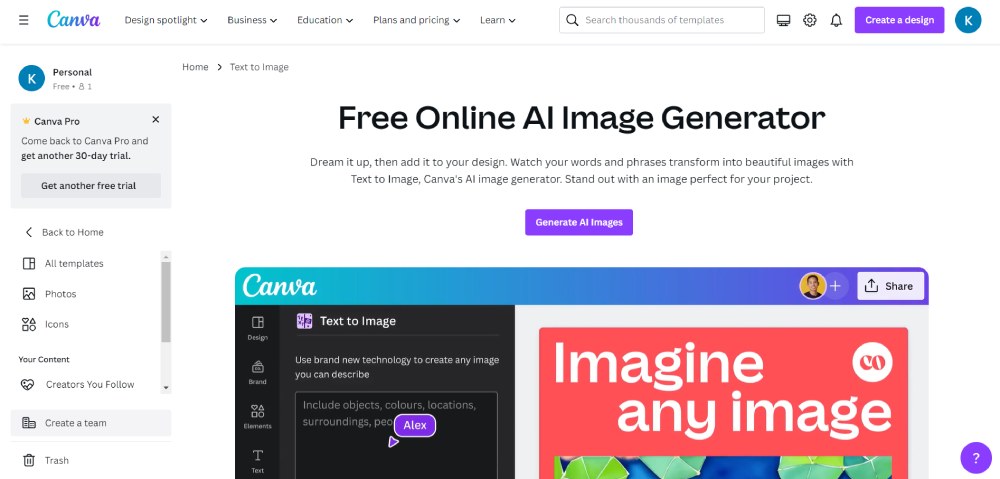 Canva is no longer just a DIY graphic design app. The popular design software has also integrated AI into its app.
When generating AI designs, you need to choose the design type first and submit a detailed prompt. However, when it generated my design, it didn't seem to capture what I wanted. Plus, you can't fully edit the design elements. But Canva has a leg up on competitors in terms of what design type you need before generating AI art for your banner.
3. Simplified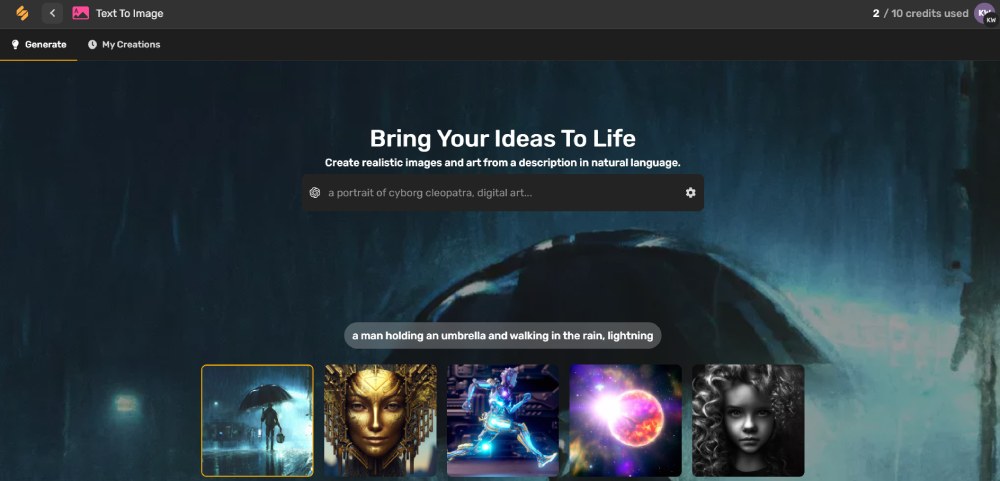 Simplified is another AI app to get YouTube channel art. They don't have a dedicated AI YouTube banner maker option, but you can still get one using their Text to Image feature. They use the Dall-E and Diffusion models to create AI art.
Like Canva, you can't edit individual elements from it. Plus, the image size isn't optimized, even though you can specify that you need a YouTube banner or channel art. However, it's a great choice if you need custom visuals for your YouTube banner.
4. Fotor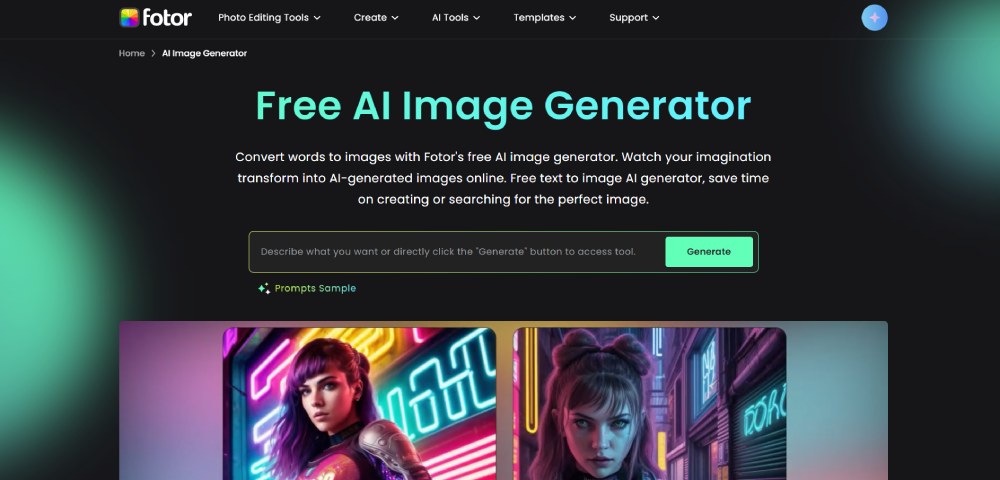 Fotor also offers an AI Image Generator feature! Like other AI art generators, you can submit a prompt so that Fotor gives you the image for your YouTube banner.
However, Fotor's AI doesn't truly capture the prompt, despite specifying dimensions and how the banner should appear. Like other AI generators here, you can expect various designs. Unfortunately, you cannot also edit elements of the generated design. But you can edit the image and use their AI tools to enhance it before integrating it into the actual banner.
5. PicsArt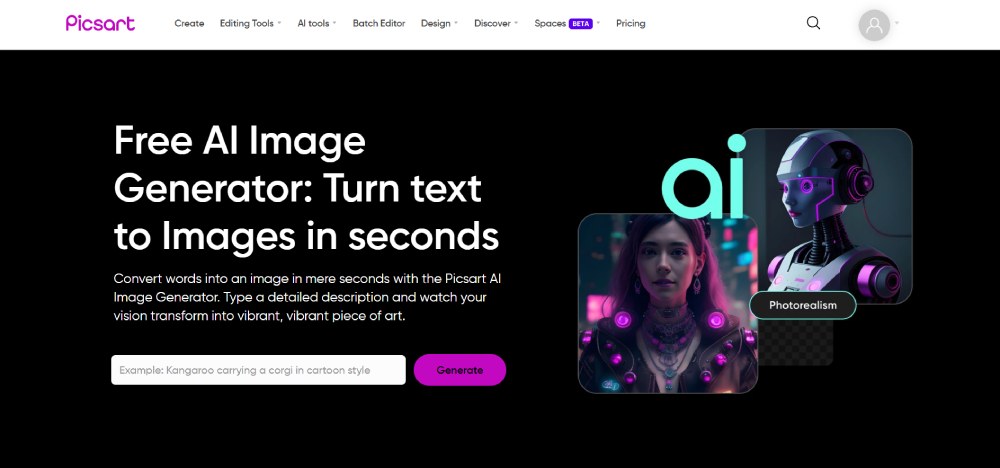 Although PicsArt is an AI art generator, you can also request a YouTube banner. It's important to specify what you need to ensure that it doesn't generate art with characters.
However, since AI is still limited, it won't generate the YouTube banner in its optimal size. Plus, like other AI generators, AI doesn't spell correctly. Still, you can get inspiration on how your YouTube banner can look before reaching out to a professional.
How Can Penji Help?
With limited AI options and capabilities, creators can resort to making YouTube banners the traditional way: using DIY graphic design apps or hiring designers. Once done, they can work on building their YouTube channel and promoting their content.
But seasoned YouTube creators and marketers know that designs don't stop after creating the YouTube banner. You'll need custom thumbnails, promotional social media posts, graphics to flash on the screen, and more! Creating those could eat up your time while you should be working on your next videos.
That's why you need a graphic design partner for these visuals and more! Penji is the most suitable design partner for any YouTube creator.
We will help you design custom YouTube design and branding assets to personalize your channel and other platforms! No need to hire designers for every project. Let Penji handle the brunt of the design work while you produce your videos! Subscribe now to save time and money when getting graphic designs!