When planning your content calendar, there are endless possibilities on what content type to publish. For example, text content has blogs, social media, and captions. Meanwhile, images can be illustrations, infographics, or graphic design work. One underutilized content that brands don't post is memes. To integrate those into your calendar, learn how AI meme generator options can help you.
But first, here's why you need to post memes and where to find them.
Here's Why You Should Post Memes
It connects your brand to a younger audience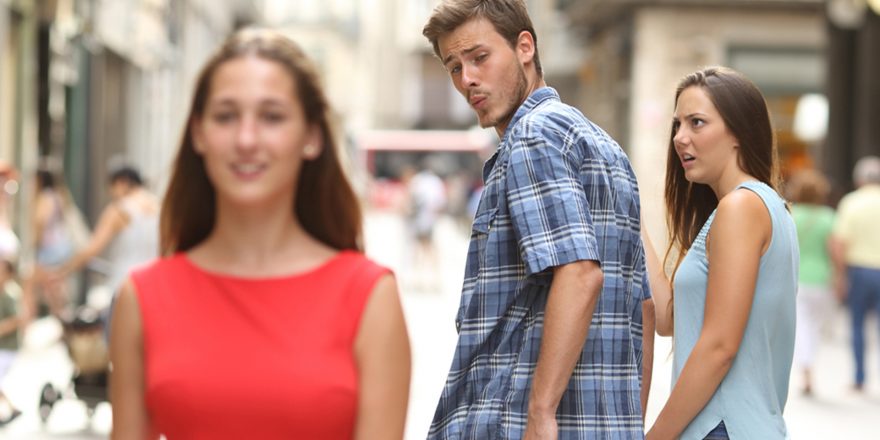 Image source: Know Your Meme
Is your brand's target audience pivoting to a younger audience? If so, memes are a great way to engage with them. Plus, memes make your brand relevant to the audience too! You can choose the classic or funniest ones, such as:
Distracted boyfriend
"Is this a _____?"
Drake Hotline Bling
Woman Yelling at Cat
"This is Fine"
Roll Safe
Angry Woman Yelling at Cat
Girl Explaining in a Concert
Success Kid
Two Buttons
Or you can create an original one on your brand, so long as it's relevant to your post or business. For example, Netflix uses its own screenshots and adds text to it. Some brands would use a couple of emojis, which could be considered a meme.
But how do you use these memes? Fortunately, there are meme creators or AI meme generator options. You don't need to edit manually; enter the copy, and they will ensure it follows the correct format and font.
It injects humor into your brand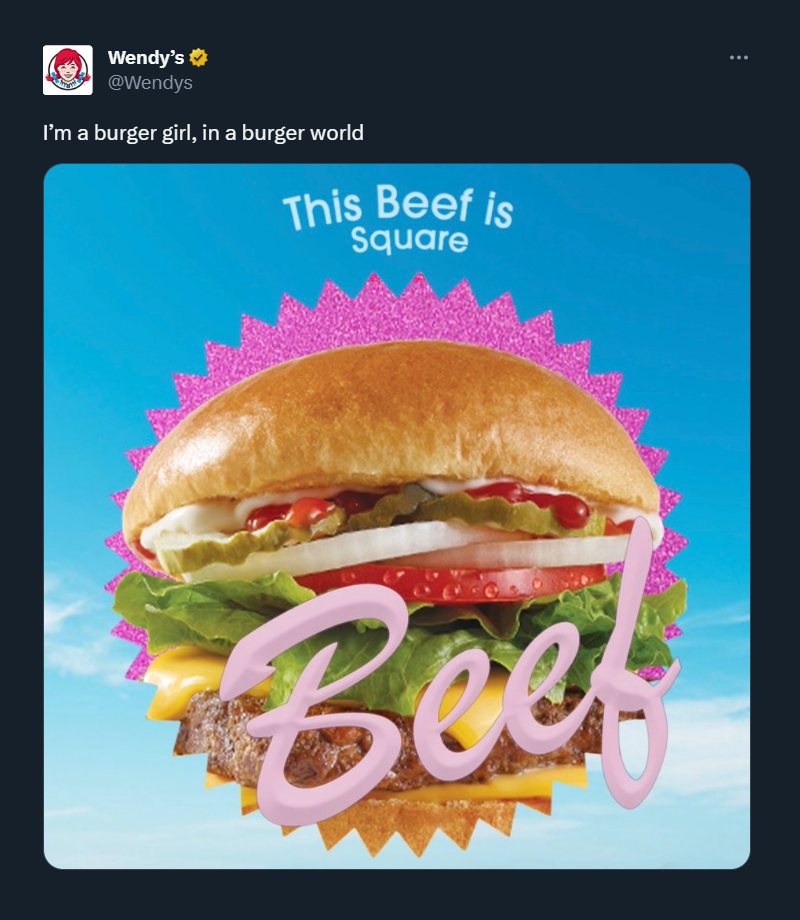 Unless your tone indicates seriousness, don't be afraid to have a little fun on your social media accounts by posting memes. Bonus points if you poke a little fun at your brand there too.
Memes are light-hearted posts that can mix up your content strategy. Plus, it shows you're willing to connect with your audience through this humor.
You can check out this example from Wendy's! They're already a funny brand but include memes in their content calendar. This meme is from the Barbie meme, "This Barbie is a…" Instead of "This Barbie," they used "This Beef" because of their unique patty.
It promotes your brand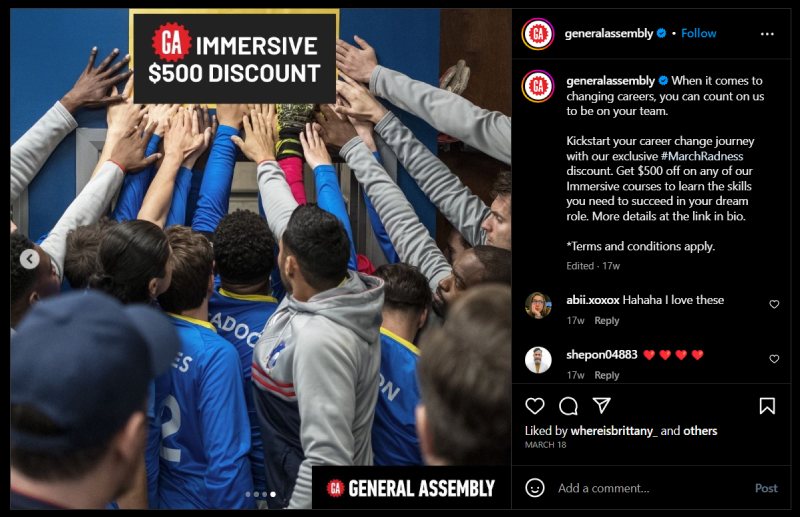 Although memes are funny, you can integrate a promotional aspect to it. However, since internet users are familiar with memes, they might not take it seriously. It's best to add context in the captions if you post the meme on social media. And you don't have to fret about using which meme to promote your brand.
You can create an original one, like this one from General Assembly. They use images from the hit Apple TV show Ted Lasso. They mix the content in the carousel with relatable memes with promotional ones.
Places to Find the Trendiest Memes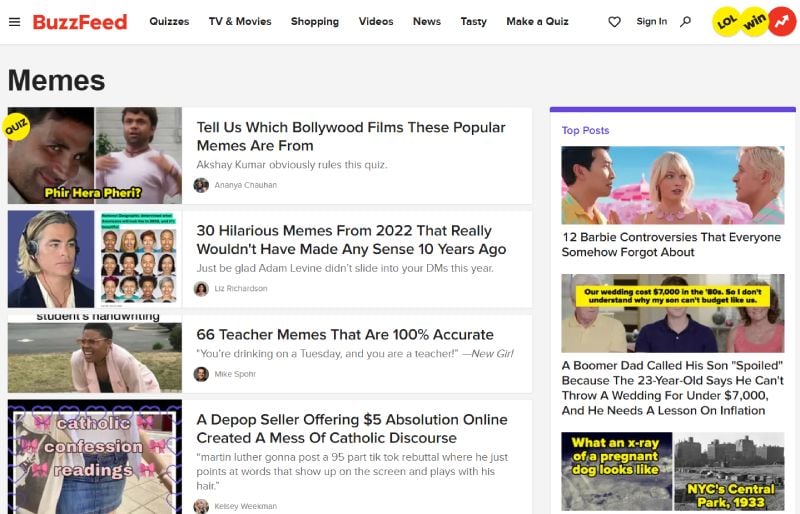 Twitter – the microblogging site is one of the primary sources of the latest memes. You can ride the meme wave while it's still hot since memes change in an instant.
Instagram – what if you don't use Twitter? Instagram is an amazing alternative to getting updated meme trends.
Reddit – the social media discussion site has a subreddit dedicated to all the memes posted anywhere. Although you won't get templates for all memes, you'll know the meme format and how the joke works.
Buzzfeed – although Buzzfeed lists memes from the sites above, it's still a good source to check, especially if you still need to check memes you can post.
AI Meme Generators
1. Simplified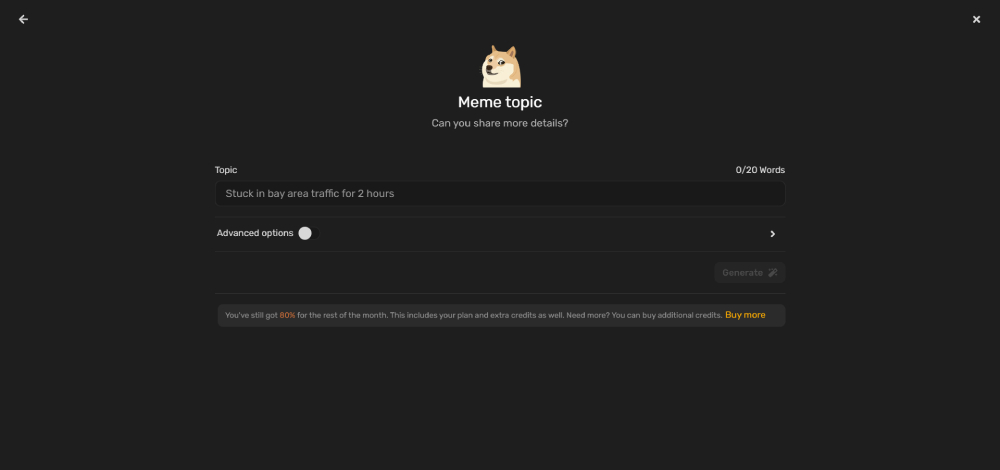 The all-in-one AI marketing platform has a meme generator to make your target audience laugh. Unlike other meme generators, Simplified lets you add the text first then the AI generates based on it. Their AI uses popular memes and creates copies of different memes.
2. Supermeme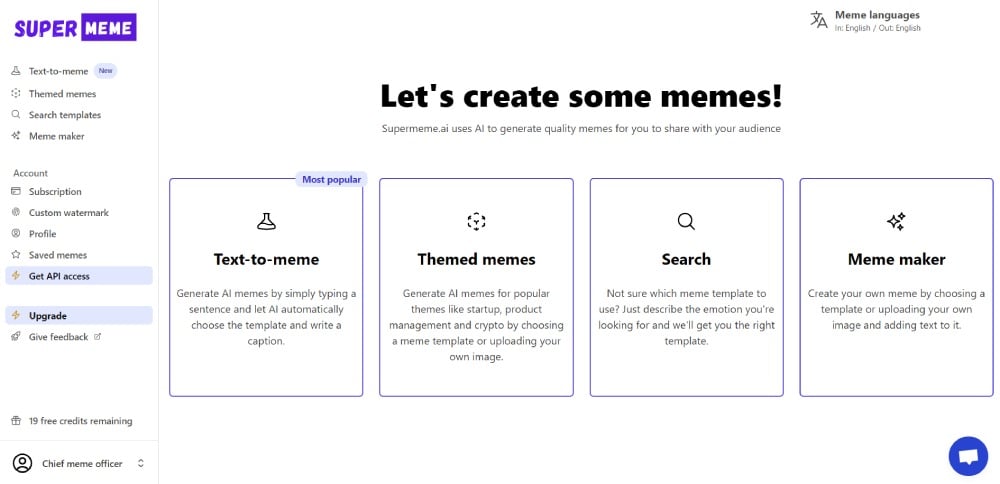 Don't want to rely on a text-to-meme format? Supermeme has more features than Simplified to obtain memes to post. You have the following meme-generating modes:
Text-to-meme
Themed memes – submit a themed prompt, choose a meme template or upload one, and let AI do its work
Search templates – search or choose a meme that best fits your content, then edit it as necessary
Meme maker – choose or upload a meme template and let AI handle the rest
One advantage that Supermeme has over other AI meme generator options is its multilingual feature. You can search for memes or emotions based on your language.
3. Predis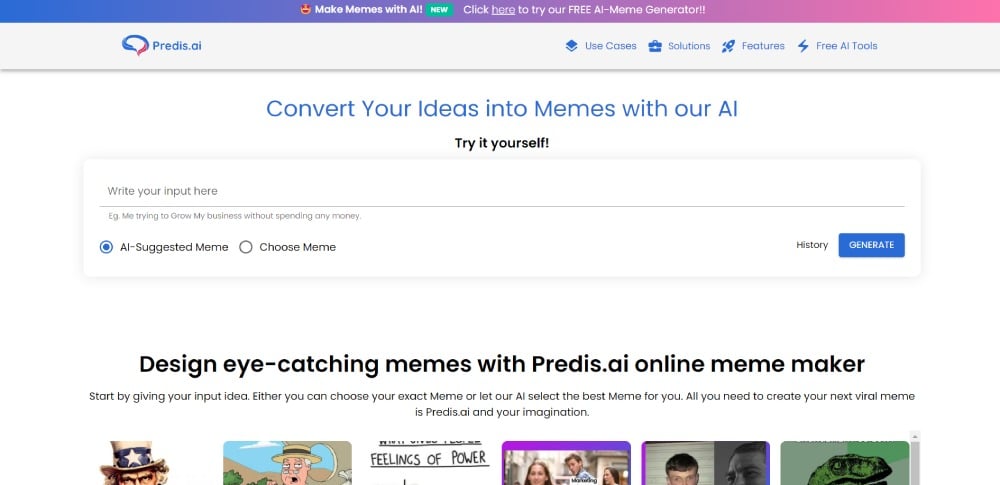 Predis' default meme creation format is an AI-suggested meme, and you can choose one when you input your submitted copy. For the AI-suggested meme, you can select a template from the drop-down or input the text yourself. Then, you can edit the meme if it needs more tweaks.
4. Imgflip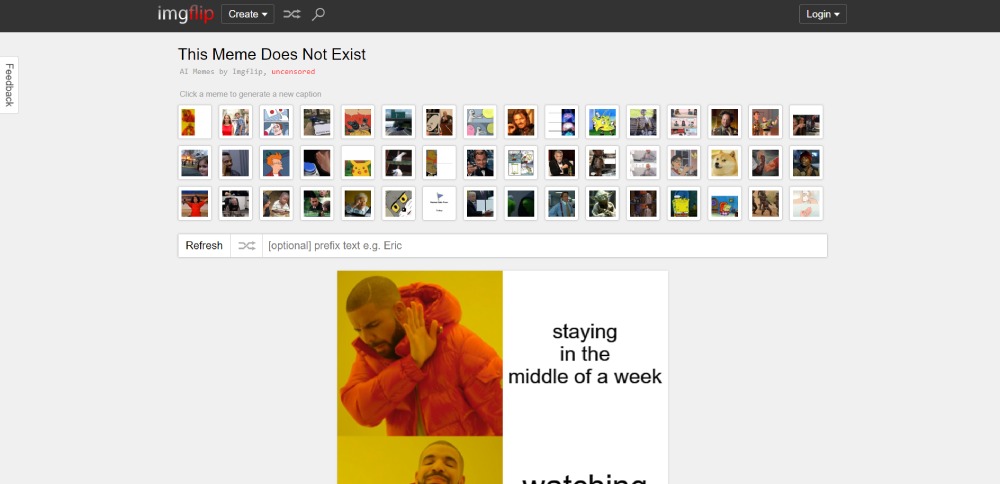 Imgflip is an AI meme generator similar to most meme creation tools. However, Imgflip allows for more flexibility when creating memes. You can choose from 48 popular meme templates, and an AI will generate a random meme. You can edit it immediately if you're not satisfied. However, you can submit your prompt, and the AI generates a meme based on it. Unfortunately, this feature is available on the Pro plan.
5. Nova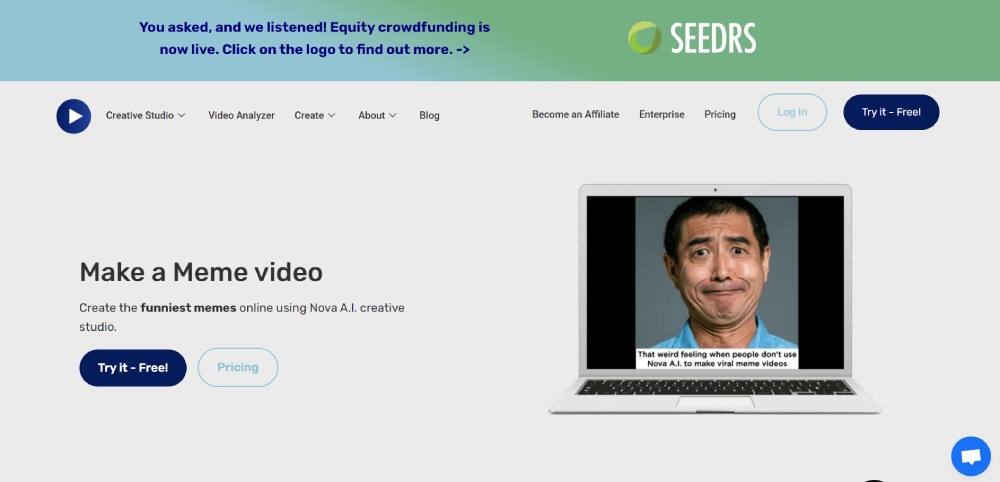 Getting tired of image memes? Nova can change up your content calendar with a video meme. They've optimized their videos for social media channels like Facebook, TikTok, and Twitter. Their AI video meme maker makes getting a video meme in seconds easy.
First, you upload a video or choose from your TikTok or YouTube channel. Then, click "Auto Subtitle" to let the AI generate copy for your meme. Finally, wait for the AI to create it and watch what the AI has made!
Here's How Penji Can Help
Aside from posting funny memes on your social media accounts or blog posts, you might also need original graphics for your content calendar. Penji can be your design partner for all graphic design and photo editing work!
You can provide the template with memes and let our designers know what and where to put the copy. Meanwhile, for original graphics, you can submit a design brief indicating specifications, such as design style, color, text, and more! Then, our designers will create graphics made specifically for your brand.
If you want to experience how Penji can elevate your brand through graphics, subscribe to Penji here!