Visuals create a profound impact on human minds and inspire them to buy products or avail services. With that said, an illustration is a graphic form to convey a concept to a target audience visually. They are commonly used in books, reference materials, animations, flyers, posters, movies, and other traditional or digital media. Illustrations are classified into two broad categories such as traditional and modern. Let's explore the different illustration types and examples under these categories.
Types of Traditional Illustrations
Traditional illustrations have significantly evolved since ancient times. Diverse forms and unique methods have become more evident as the works of art improve. Below are the seven traditional illustration types to motivate you in creating your illustrations.
1. Woodcutting Illustration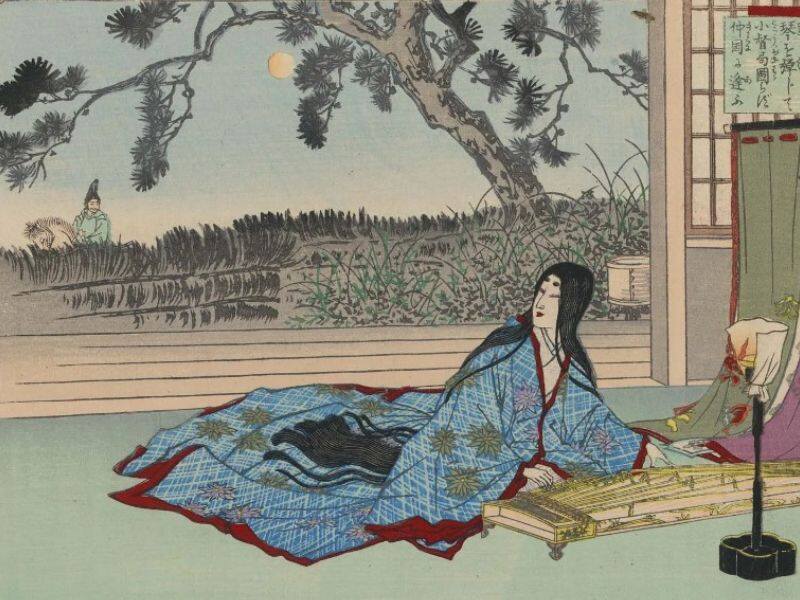 Source: Britannica
The first illustration type was famous in the Middle Ages. It became popular when the printing press was invented. Woodcut illustrations have a lot of significance in the feudal era in Japan. Artists still use this process today, particularly those who want to integrate a natural feel into their artworks.
The woodcut illustration technique typically features thick lines, which are the variances obtained between different parts of the print.
2. Pencil Illustration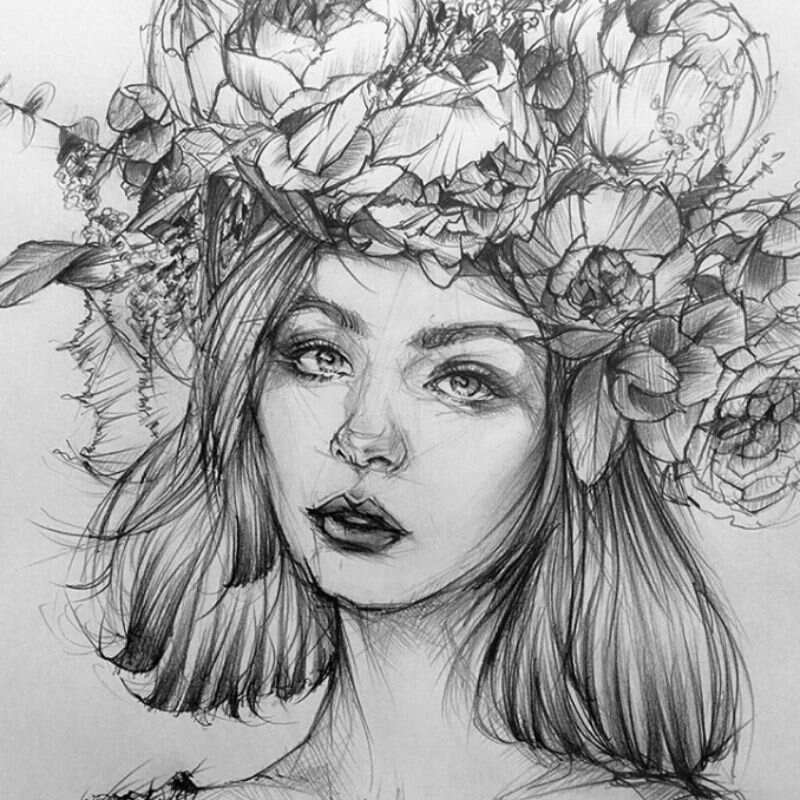 Source: artstation.com
This technique needs no further explanation because designers and illustrators commonly use it. Using a pencil alone, an illustrator can create various lines, shades, and effects. Illustrators sometimes use other pencils of one color, a graphite lead, or colored pencils to achieve the desired effect.
3. Charcoal Illustration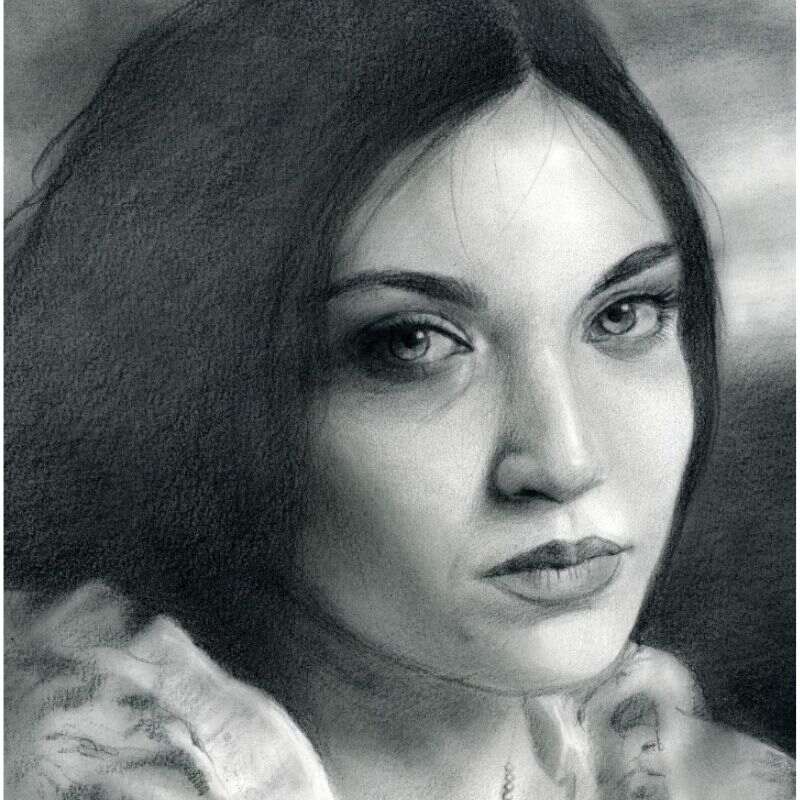 Source: Rosanna Gaddoni IG
Be inspired by this fantastic charcoal illustration of Rosanna Gaddoni. While charcoal illustration may not appear as accurate as pencil illustration, it's the preferred choice for making fast sketches. Generally, charcoal illustrations are found in portraits, stories, and instances where rough construction lines need visibility.
The beauty of using charcoal is that it has excellent blending power. You can integrate it with different depths to create beautiful effects. However, you might need to erase the mess with your fingers or use blending tools to prevent smudging.
4. Lithography Illustration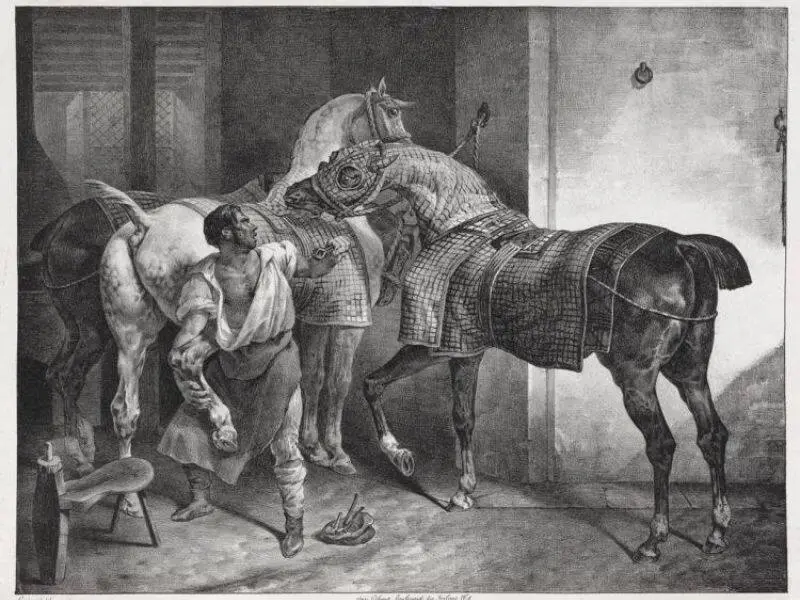 Source: invaluable.com
Lithography is defined as a printing style that makes use of the immiscible properties of oil and water. Lithography and traditional illustration techniques complement each other perfectly. Several years ago, artists used wax fat or oil to create a smooth surface of a limestone plate. But today, offset lithography is widely used to create illustrations. And you'll be surprised to learn that many high-volume books and magazines are mostly printed with offset lithography.
5. Watercolor Illustration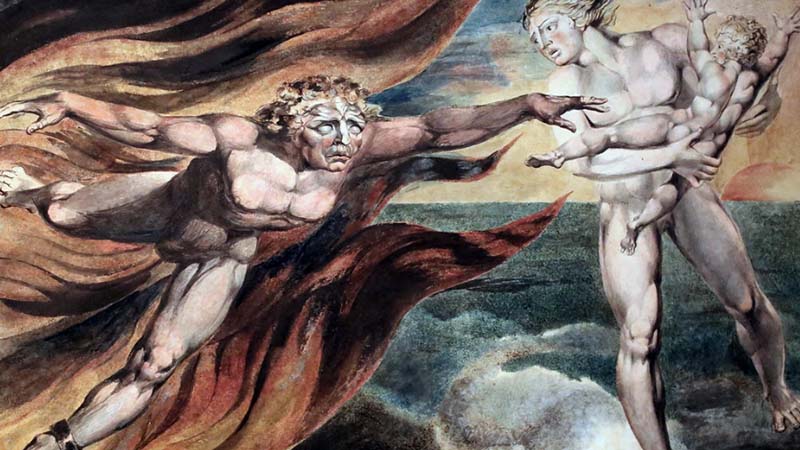 Source: https://mymodernmet.com
The watercolor illustration is known for its fine details and depth. That said, it's no wonder it is extensively used in children's books. Artists can make exceptional watercolor illustrations through a delicate and creative combination of soft and lighter shades.
William Blake was a great English poet and a famous watercolor artist. In his younger years, he spent years as an apprentice engraver first before trying watercolor painting. He eventually perfected his fresco technique, a popular monotype printing technique. His first painting was on a flat surface, then he applied it to paper. Most of William Blake's designs here are individually finished in ink and watercolor, making each image one of a kind.
6. Acrylic Illustration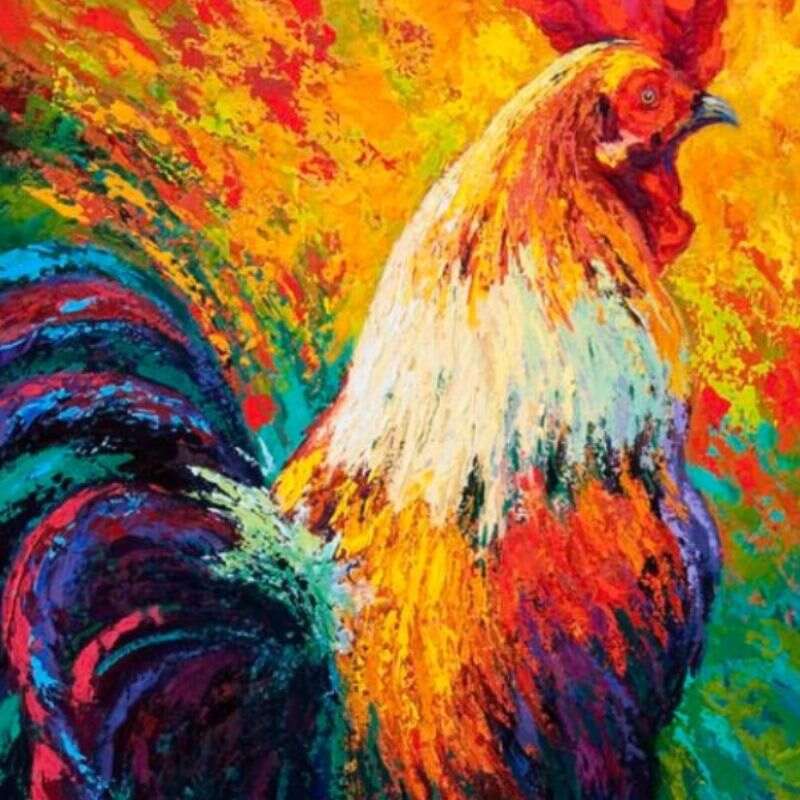 Source: boredart.com
The acrylic illustration method is ideal for beginners. It is easier to use acrylic paint and watercolor or oils. However, a designer can achieve similar effects to oils and watercolors. They use acrylic paints to create an image on various surfaces like a canvas. Interestingly, acrylic paints are available in varied finishes and become water-resistant once they dry up.
7. Pen and Ink Illustration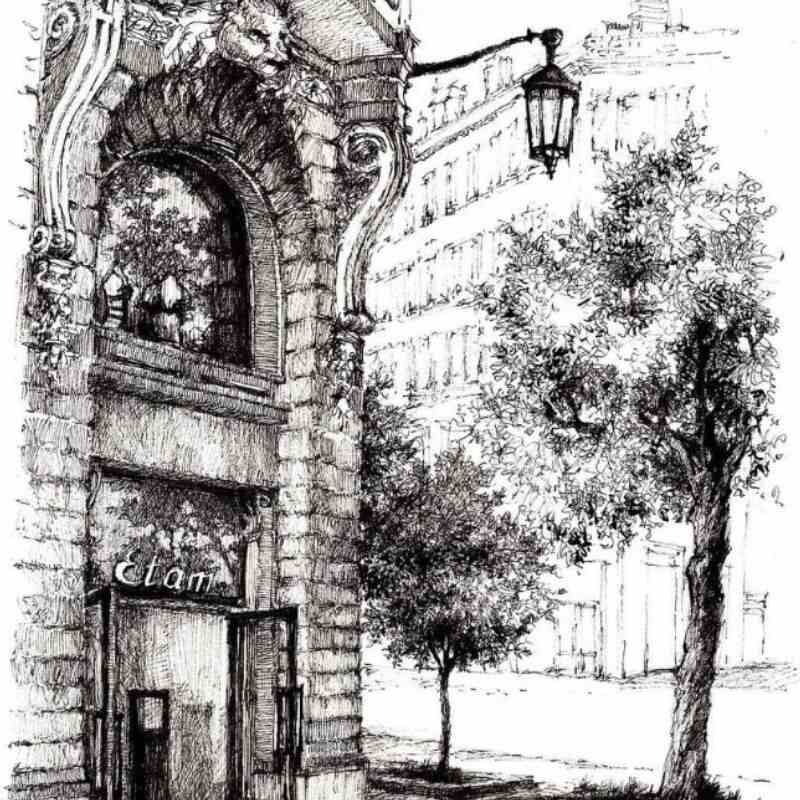 Source: designstack.co
This illustration type is known for its clarity and detail. While pen and ink illustration is monochromatic, you can still create detailed artwork using one color with varying tints on a plain surface. This technique uses fine lines with different characteristics and densities with dots to create technical drawings or diagrams.
Types of Modern Illustration
Creating contemporary illustrations is similar to the techniques employed to make a traditional illustration. Artists can use various software to achieve modern illustration techniques, including Photoshop, Illustrator, Inkscape, and more.
8. Freehand Digital Illustration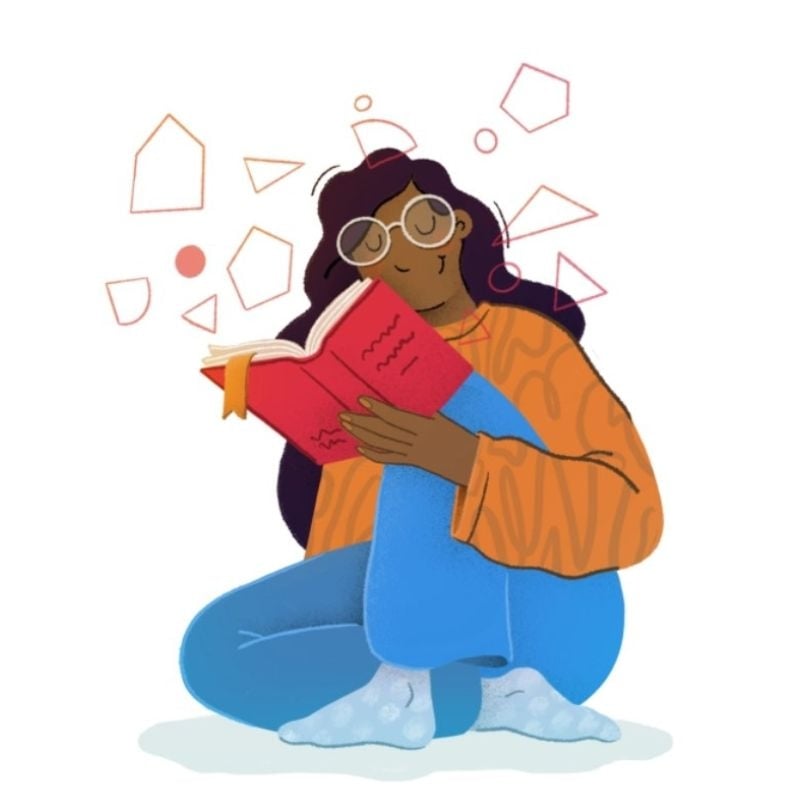 Freehand digital illustration is done in the same manner that artists use pen and ink to create a traditional portrait. Generally, artists create digital art using stylus or tablet pens to give their imaginations a concrete shape. Artists can also create stunning digital illustration styles using various tools, brush presets, and colors. They can even address errors and implement changes quickly. The combination of suitable blends and shades makes it possible to create different effects.
You can create detailed digital illustrations with various tablet and stylus combinations. However, the digital painting will be in raster mode, which means you can enlarge them to some extent or make them appear blurred. Freehand digital illustration is widely used for storyboards, animation, and recreation.
9. Vector Illustration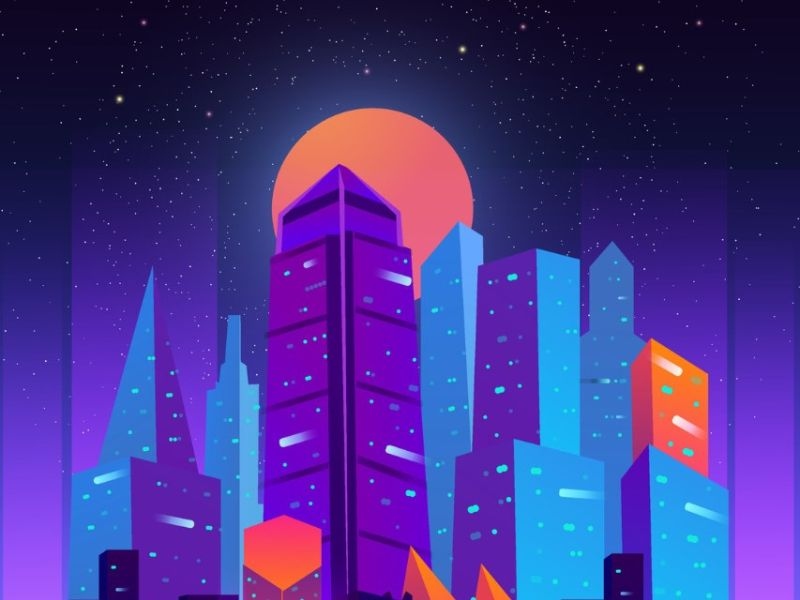 Here's the last among our list of illustration types. This illustration looks digital with bold flat colors and more defined lines. They are also straightforward and fit a wide range of projects. In addition, the way the images are developed requires scaling them up and reducing the size without compromising the quality.
Graphic designers create vector illustrations to ensure that every detail is transparent and relevant to the subject or purpose. You can save vector illustrations in PDF, EPS, or SVG formats. Due to minor flow or range, vector illustrations can be used as web illustrations, logos, etc.
Vectors are generally suitable for print media. On the other hand, they are seldom used for traveling artworks, detailing, or sketch-related work, which you need to use in combination with typography and text. Most digital designers still use some traditional art, even if by simply planning or as basic guidelines for their digital projects. Luckily, there are lots of websites that offer free and paid illustrations.
Why Illustrations Important
We hope that you have an idea about the basics of different illustration types at this point. Illustrations are a very effective tool for communicating concepts, telling a story, and improving user experience. Going through the various illustrations listed above enables you to make your designs stand out from the rest. You can now apply these practical insights to apply your artistic ideas in your drawings and paintings. If you want to request illustrations, try Penji's 30-day money-back guarantee by signing up here. Penji offers unlimited graphic design services with three simple pricing options.