When you're prepared, you're able to think clearly. There's no secret that a major key to success is the amount of preparation you're able to commit to on a weekly and monthly basis.
For instance, many of our clients at Penji turn to us because they want to get their visual assets ready ahead of time. With our expert designers ready to create what they need, they can focus more on business operations and growing their brand.
This same idea can be applied to a content calendar. If you've stumbled across this page from either an ad or some form of organic traffic, then it's safe to say you're looking for an easy to use content calendar. So how is this one different?
We actually use this calendar. This calendar is used within our company and between our marketing managers every single day. In fact, I myself, use this same calendar for my own personal content. So it's gotta be good right?
It's been tested. We've gone through the same approach you have. We went on a ton of websites and have downloaded just about every content calendar on the planet, but none of them worked. Most of the calendars we've ever used are just too complicated to use.
Honest writing. Most tools that are delivered throughout the internet has an objective to obtain your email and begin to sell without providing the proper value. They assume that you're interested in their content, just because you downloaded their guide. We want you to get the absolute MAXIMUM value BEFORE you enter your personal information.
Why this is the best content calendar template
So you're probably thinking to yourself, yeah, I've heard that too. "We get it, you're different." True, but have they been able to deliver the same results?
As an on-demand graphic design business, content is incredibly important to the success of our brand. We've set a ton of different goals for ourselves and have achieved each one BECAUSE of our preparation. Here are a few humblebrags to bring more validation as to why this is in fact, the best content calendar template to date:
Generated over 1 million website visitors
Obtain over 100 press mentions in 2018
Grew team from 4 to 35 people
Completed over 25,000 design requests for customers
Consistently produce 15+ articles a month on our blog
Organic traffic consists of 70% of our visitors
Unlike most content calendars, you'll notice that this calendar is more vertical than it is dedicated to each month. Our reason is simple. Businesses extend further than one month. Why only look at one month, when you can focus on growth and the future of your company throughout the year?
To us here at Penji, a more vertical workflow allows us to further collaborate and project content related ideas for months to come.
Building the right content for your calendar
Now, the best way to get the most out of this content calendar is to use 1-3 additional services to keep yourself in check. Although we will go over each one in detail a bit later, you should begin researching the ones we use. Trello for team collaboration, Penji for on-demand graphic design, and Buffer for social media scheduling.

Let's go over the basics of who and how you could benefit from using this content calendar template:


Startups
You're a growing startup. You know you need to create content, but you don't know where to begin. So what do you do?

We've all been there before, you want to tackle as many people possible because you think in terms of 1%. For example, "our market size is over 1 billion. Imagine if we get just 1% of these sales, what can this do to our evaluation?" The simple answer is – nothing. Because you won't even get close to that 1%.

So rather than trying to target every demographic there is, find a way to remain hyper-focused. For us here at Penji, we typically change our target demographic every month or so for testing purposes. You can see how we've targeted the marketing within the healthcare industry and even the print on demand communities.

This constant desire to remain curious diversifies our content but also allows us to track all of the keywords and how well they are doing. To get a better idea of how we organize our keyword research, download our keyword research template.

Now, before you begin keyword stuffing in an attempt to rank better on search engines, you need to make sure that your content is actually useful. While writing, be sure to consistently think of the other person reading. Unleash ALL of your knowledge in each blog. Regardless of the rank on a search engine, if you find it useful, there is a 100% chance someone else will too.


Internal Marketing Teams
While startups are testing, as an internal marketing team to most likely a large organization, you already understand and know your customer. So why do only 36% of Fortune 500 companies blog? (Data given from FitSmallBusiness.com) You can argue that they have all the resources imaginable, but what they lack is the understanding, the importance, and the desire to be organized. (I know this from first-hand experience in trying to sell SEO to large organizations.)

The type of content that relates best for internal marketing teams are guides, ebooks, webinars, and a consistent email strategy.

This content calendar template is perfect because the template allows you the opportunity to place your open and click rates directly into the calendar. From any given time at Penji, we have about 15 different email campaigns running on a monthly basis. This stems from our affiliates, partners, champions, and even our sales list.

The goal is simple. To be on their mind at ALL times. To get these contacts BACK to our website, in the hopes to convert.

So by providing more education to your audience, you have a higher chance of increasing your sales.


Content Creators/Influencers
Ever have a ton of ideas but literally, have no idea as to how to get them started? Sorry, self-reflection question here. I have a ton of ideas. A lot of them you see at Penji and others you see on Blind Entrepreneurship.
The content calendar that's available to download has been the single greatest calendar that not only allows me to generate future ideas but to hold each team member accountable for whatever it is that our marketing teams want to produce for the month.

Sometimes throughout the course of the month or randomly while driving, I'll have a good idea for a video or interview or even a bonus episode. I jot everything down in the ideas tab and later reference the ideas tab for weeks and months to come.
Why the right categories manner
Regardless of your industry, it's critical to understand your categories. Now, we all have different priorities and pieces of content we want to produce. I can say that the current categories located within this template are not final. In fact, it's meant to be incomplete, because now you need to go in and change them.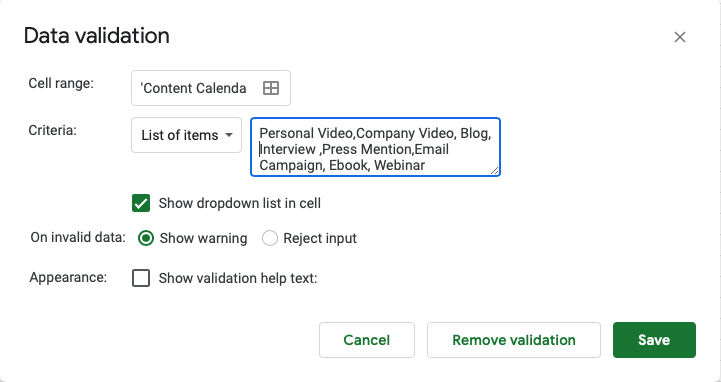 Here's how to do that:
Download the "Best Content Calendar Template"
Open content calendar via Google Sheets
Click the first cell named "Name of Campaign" under the tab "Content Calendar"
Data (in the header of Google Sheets) then click Data Validation
Change criteria to "List of Items"
Add/remove categories as you see fit
Once the first cell is complete, take the corner and drag it downward so the entire document has the same content within the cell
Here is a list of the current items within the "name of campaign" cell:
Personal video
Company video
Blog
Interview
Press mention
Email campaign
Ebook
Webinar
Categories are important to further visualize the future of your content and allow you to be organized.
Why planning at least one month into the future is important
The key words here are AT LEAST ONE MONTH. At Penji, we don't just think one month, we often times think two even three months ahead.

When we ran our agency, we were constantly living in the now. Rarely were we ever thinking ahead. Which is why it was a partially failed business. We were reactionary. When things happened, we acted accordingly. It's a great way to run a business for a year or maybe a few months, but if you're serious about growing and scaling, you need to constantly think ahead. This article is being released in February of 2019 and I'm already thinking of what to do for May.

The content calendar will allow you to not only plan but to think into the future.

Visualizing your plan vertically and being able to see what is coming in and going out, is powerful. By planning ahead you can make the right moves that are less impulsive and more so backed by data. An impulsive founder/leader is always doomed to fail. However, you're the founder of a growing startup. You can't think this way. You have way too many lives at risk and you need to bring in more sales to grow your business!

Planning and visualizing the future will allow you to track if you are pushing the company on the right path and it ultimately begins with the content that you're producing.

Content review sheet
The second piece of content that's been given to you to download is a "content review sheet." Personally, I am a visual person. By filling out the calendar first and then the review sheet second, it's further visualization that is needed to maintain your organization.

The content review sheet allows you to see the types of content going out on a higher level and what you need to do (or if you're at a point for a marketing manager to do this) to further push your prospects down the funnel or allow your current customers to further refer you new business.
Apps to help with your content calendar
We all need tools to support our growing businesses and give us more time in our day. These tools are tools we directly use within our business and continue to stand by each of these tools as we further grow and scale our business. We believe in a world where simplicity matters most and although there are better tools out there, these are the ones we use best and most often.
Trello
Trello is by far the best collaboration tool we have used to date. Anytime we plan out a months worth of content, we then take the calendar and then the review sheet and place all of the pieces of content needed directly into Trello.

We've created an entire template for you to use. Feel free to copy and morph this accountability template into whatever it is you need to fit your business.
Penji
This is a very biased recommendation for sure. You are reading this on Penji's website, but you need graphic design support to further push your narrative.

Using an on-demand graphic design service like Penji, you can further manage your requests and get the designs you want, when you want. Check out our packages and see which ones fit your venture's unique needs and graphic requirements.
Buffer
This final tool is the most controversial because some people believe that there is a lot of strength in posting content on social media in real-time. And although that's perfect in an ideal world, you may not have the resources or time to do so. Using an app like Buffer will allow you to further take the ideas placed within your calendar and post them to the appropriate social media channels.
Requesting a Social Media Post From Penji
Having a prepared content calendar is one thing. However, having a roster of high-quality visual assets ready is another story. In short, it's hard to make the former effective without making sure than the latter is taken care of.
Luckily, Penji is here to help. It's our mission to make graphic design accessible to all types of ventures – startups, mega-corporations, and everything else in between. And best of all, it only takes three easy steps to request a design from us!
1. Create the Project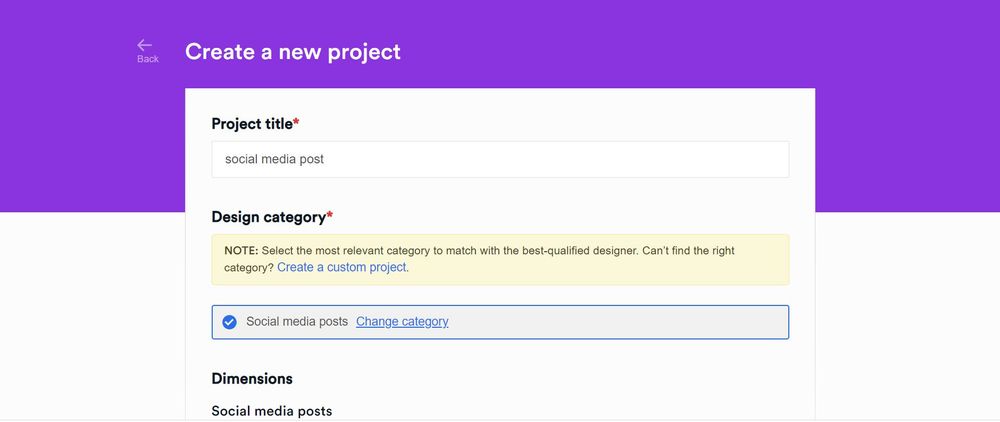 In the Penji dashboard, click New Project. Enter the title of your project, the category, and the description. For social media posts, you can choose from various sizes such as Facebook posts, Instagram posts, or FB and IG stories. Add links to your visual assets or image pegs. You can also select a preferred color palette or royalty-free images if you have some. Click Create Project. The system will assign the project to a designer who specializes in social media content visuals.
2. Review and Revise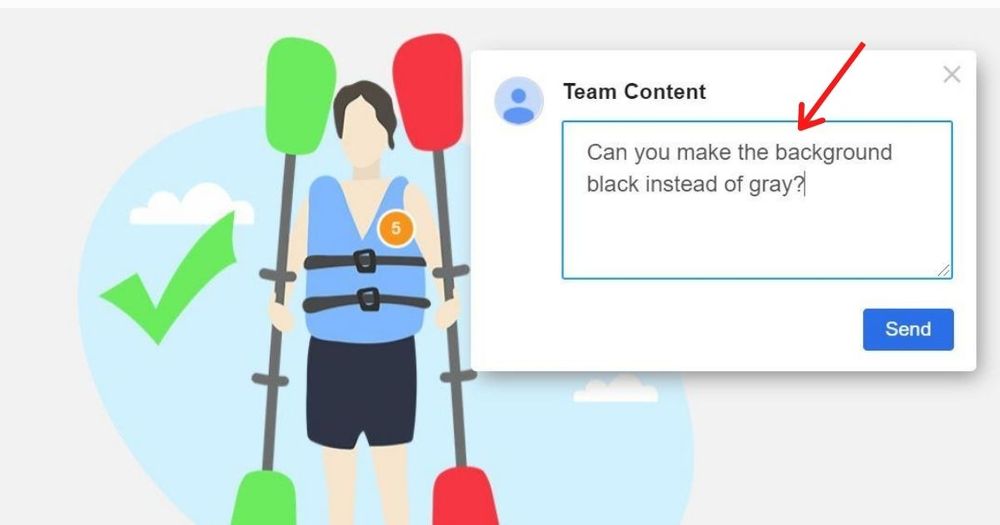 Within 24 to 48 hours, the assigned designer will get back to you with a draft. Simply click on the file within the thread to view it. If you need anything revised, click on that part and type in your comments. All our packages come with unlimited revisions, so don't be shy!
3. Download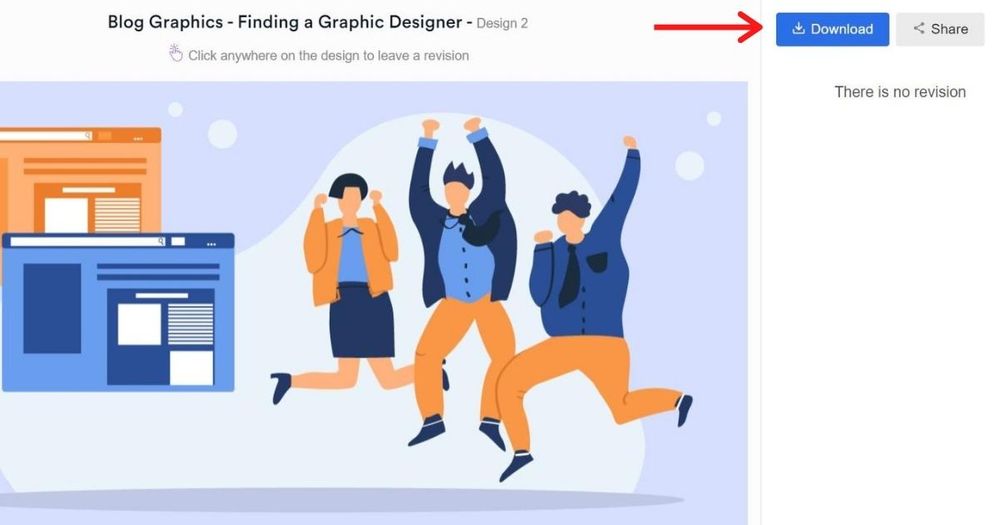 Once you're 100 percent happy with the design, click the "Download" button and it will automatically be saved to your computer.
That's it! A high-quality image delivered to you in as little as 24 hours. But don't take our word for it. Sign up today and try any of our packages risk-free for 15 days.