Creating animation today has become easier, faster, and less laborious, all thanks to advancements in technology. AI animation software has made this a possibility for all professional animators and motion designers. They can now produce well-crafted and high-quality films without all the challenges that traditional animation back then required. If you're looking for AI tools to help you with your animation, below are our top ten picks:
1. Cascadeur
Known for its physics-based approach, Cascadeur is an animation software that caters to the needs of professionals and beginners alike. Its use of AI technology empowers animators to create realistic and fluid character animation. It offers a comprehensive toolset for rigging, blending, and motion editing, among many other features.
Cascadeur has a streamlined workflow to let you achieve natural and convincing movements. Its intuitive user face and visual effects features make it a powerful tool for animators in various genres, including game development, film production, and visual effects industries.
2. DeepMotion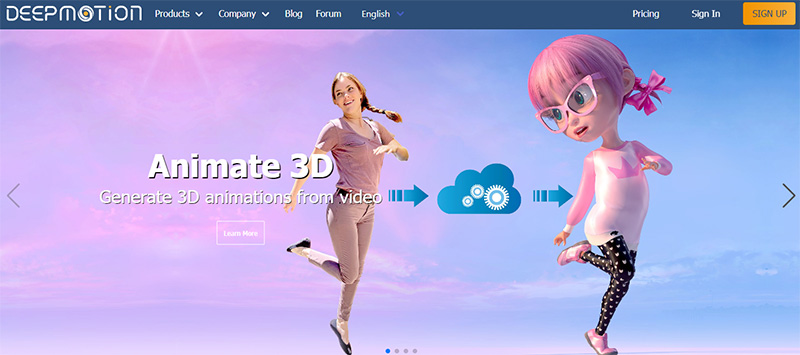 A pioneering company in AI-powered motion intelligence, DeepMotion lets you create realistic character animations. It offers features such as AI Motion Capture & Body Tracking that allow for generating 3D animations from video in seconds using any web browser. The software combines deep-learning algorithms and physics simulations to generate life-like animations.
This intelligent feature will amaze you as it can adapt to changing environments and physical interactions. Its innovative solutions have been widely used in various industries, and famous names such as Pixar, Disney, Blizzard, ROBLOX, and Microsoft, to name a few.
3. Monstermash.zone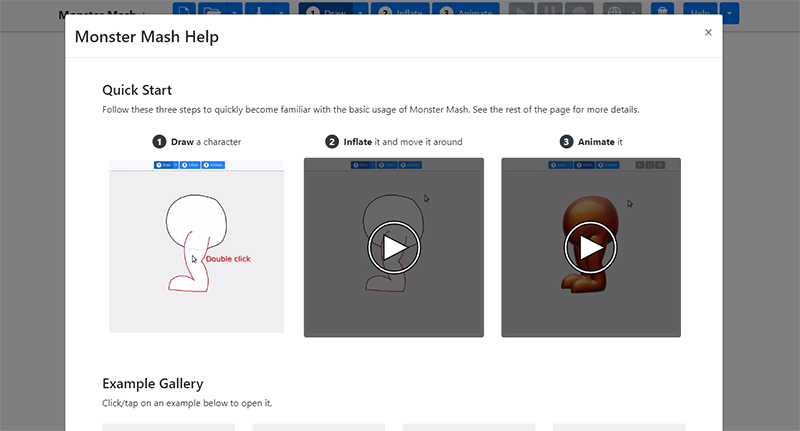 If you're on a tight budget and still want to get your hands on some AI animation, Monstermash.zone is the software for you. The software lets you draw any character you wish to, turn it into 3D, then animate it. It is primarily for research and evaluation purposes and is ideal to use on a tablet.
Monster Mash is most suitable if your ideas are still in the early stages of conception. You can then use something more solid if you're ready to turn it into a more complex project.
4. Blender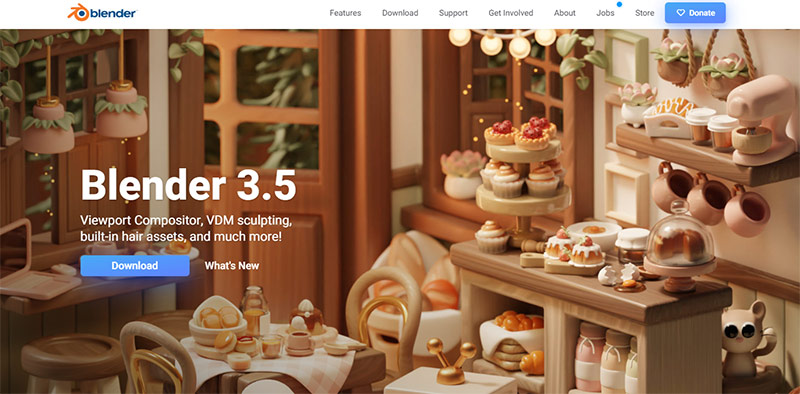 Another open-source AI animation software, Blender, is a favorite among many artists, designers, and animators. Its impressive set of tools and features lets you model, sculpt, animate, render, and composite stunning visual content. With it, you can easily create intricate 3D models, design captivating animations, and produce realistic special effects.
Blender also has an active community that passionately and continuously contributes to its development. This ensures a regular flow of updates and enhancements. Thanks to its extensive features, accessibility, and commitment to open-source principles, it has become a go-to AI animation software for many professionals.
5. RADiCAL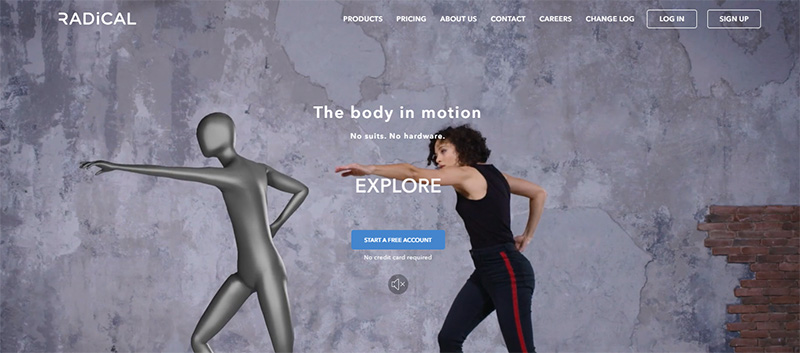 AI-powered RADiCAL is an innovative software that focuses on revolutionizing the field of motion capture and animation. Its cutting-edge technology blends deep learning computer vision and AI algorithms to capture and analyze human movement with fantastic accuracy and detail. It offers a markerless motion capture system that gets rid of the need for cumbersome sensors or specialized equipment.
Its advanced software platform lets you capture, process, and retarget motion data effortlessly. This gives you the possibility of animating in various industries, such as gaming, virtual reality, and film.
6. Squiglit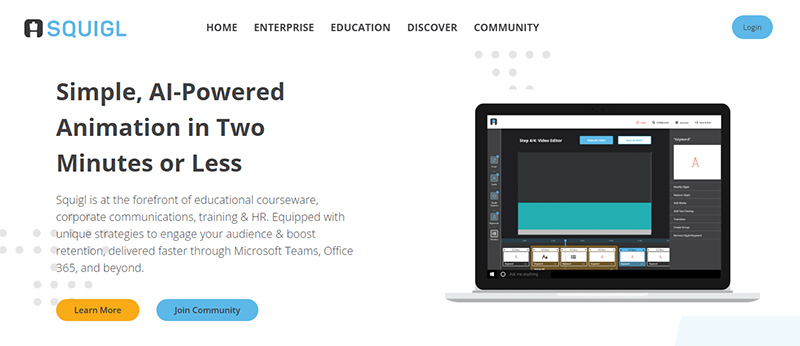 A digital platform that lets you bring your stories to life, Squiglit enables you to create animated and interactive web experiences. It has a user-friendly interface that makes it a favorite among many designers, artists, animators, and storytellers. It offers intuitive tools and an extensive library of assets that help users build immersive scenes they can add interactivity to.
Aside from letting you design and animate characters, Squiglit enables you to craft interactive comics, presentations, or animated stories. It is a versatile platform that allows for full creativity potential and sharing of unique digital experiences with the world.
7. Autodesk Maya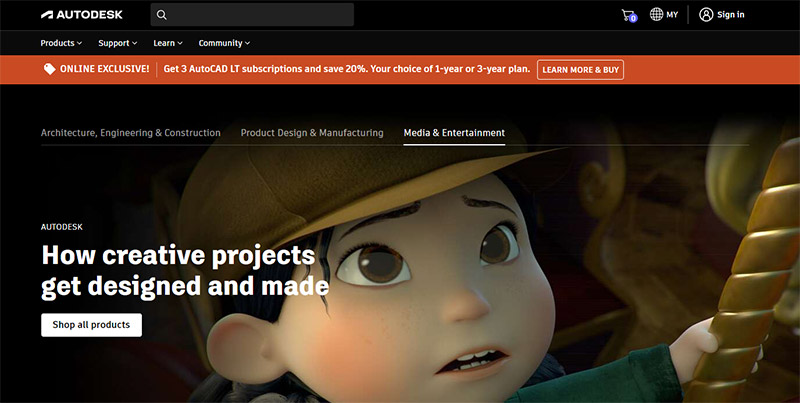 A leading professional 3D animation software, Autodesk Maya is widely used in the animation and film industry. It earned its top reputation for creating high-quality animations, visual effects, and 3D models. It has advanced tools and features that help many artists, designers, and animators with bringing their creative visions to life.
Autodesk Maya provides a massive array of tools and capabilities that lets you model, texturize, and rig character animations to produce stunning and realistic visual content. Its robust rendering engine is one of the best in the industry that has created some of the most breathtaking scenes and simulations of natural phenomena.
8. Audio2face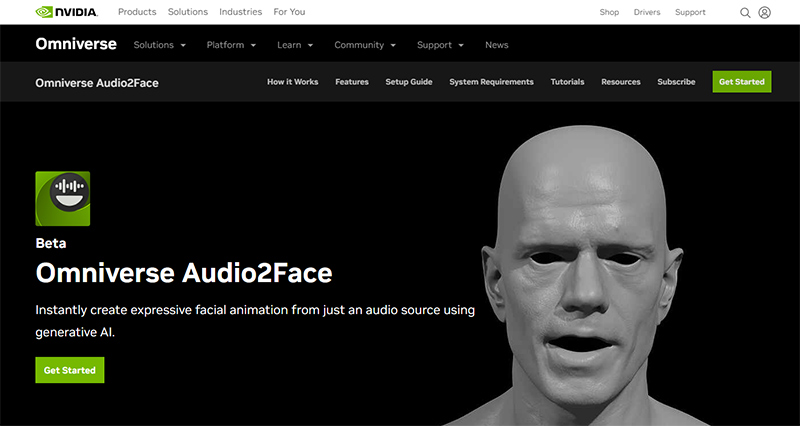 Developed by computing giant NVIDIA, Audio2face was created as part of the tech company's Omniverse platform. Its objective is to revolutionize the process of facial animation using the power of AI and deep learning. It lets you synchronize facial movements with audio input, resulting in highly realistic and expressive animations.
Audio2face analyzes speech patterns and audio cues to generate accurate lip-sync and facial animation in real-time. This reduces the time and energy animators spend typically required for this task. Its user-friendly interface and advanced algorithms make it a favorite among many animators and content creators.
9. Powtoon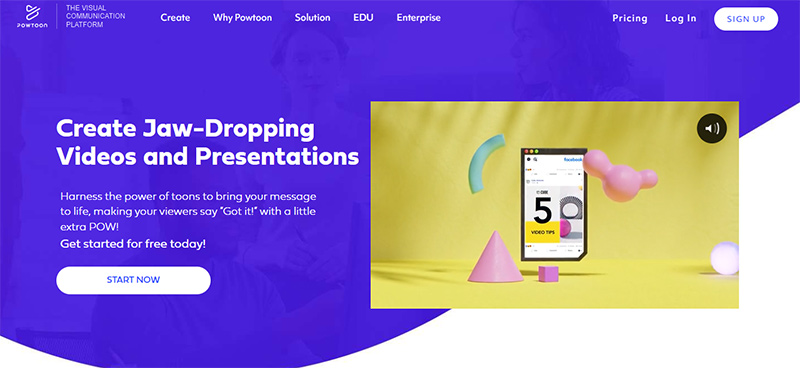 A cloud-based AI animation software, Powtoon lets you create engaging and professional-looking animated and explainer videos and presentations. It offers a wide range of pre-designed templates, characters, props, and transitions to simplify your multimedia content creation.
You can customize your creations with voiceovers, music, and special effects for a more dynamic and visually appealing animation.
10. Synthetik
An advanced AI animation platform, Synthetik is designed to help you create realistic and top-quality digital art. It has its focus on digital painting, illustration, and animation. Its best feature is its One Click AI Generated Art and Animation, which makes crafting art and animation quick and easy with stunning results.
Synthetik's unique algorithms replicate natural media that lets artists simulate traditional artistic techniques in digital forms.
Final Thoughts
The realm of artificial intelligence has now encompassed animation, and these AI animation software are making waves and disruptions in the industry. These enable animators to bring their creativity and imagination to life with precision, efficiency, and exceptional quality.
For all your graphic design and branding needs, there is Penji. Check out our demo video here to learn more about what we do. Or you can get our designers working by tapping on this link.