Launching an online advertising campaign is a great way to find new customers. But costs can add up, especially if you're new to digital advertising. A strategic approach would be to seek out the cheapest advertising platforms to start, then build onto your plan as you go.
Keep in mind, though, that if you go for the lowest-cost option, your ad will reach fewer people. If your goal is to get your ad in front of as many people as possible, you'll have to spend more.
In this post, we'll explore four of the most cost-effective advertising options available online so you can make the most of your ad budget.
Before we dive in, let's go over the basics of how online advertising works.
Digital advertising: How does it work?
All of the online advertising options we're discussing involve "auctions" that take place in a fraction of a second.
In the context of digital ads, an auction is how a platform's algorithm decides if your ad or a competitor's ad should be displayed. Factors like ad quality and budget affect whether your ad is shown or not.
Most types of digital advertising follow the pay-per-click model, or PPC. This means that advertisers are only charged when a user clicks on their ad.
There are two main types of digital ads: paid search (ads on search engines such as Google and Bing) and paid social (ads on social media platforms like Facebook and Instagram.)
What are paid search ads?
When setting up a Google Ads campaign, you'll choose keywords that are relevant to your business. When a user enters those keywords into Google, Google Ads (referred to as search ads) are displayed at the top and bottom of the search results. Google Ads also appear on YouTube and elsewhere on the web. These are known as display ads.
What are paid social ads?
Placing ads on Meta, which includes both Facebook and Instagram, is one of the cheapest advertising platforms available. Social media advertising isn't keyword-based, like Google Ads. Rather, Facebook and Instagram, both owned by Meta, leverage user data such as location, age, income, gender, interests, engagement patterns and online behavior.
Users provide social media platforms with information about their lives, which Meta collects and shares with advertisers, who can then target their ads toward those users who are most likely to be interested in their products or services.
Facebook Boosted Posts: What are they?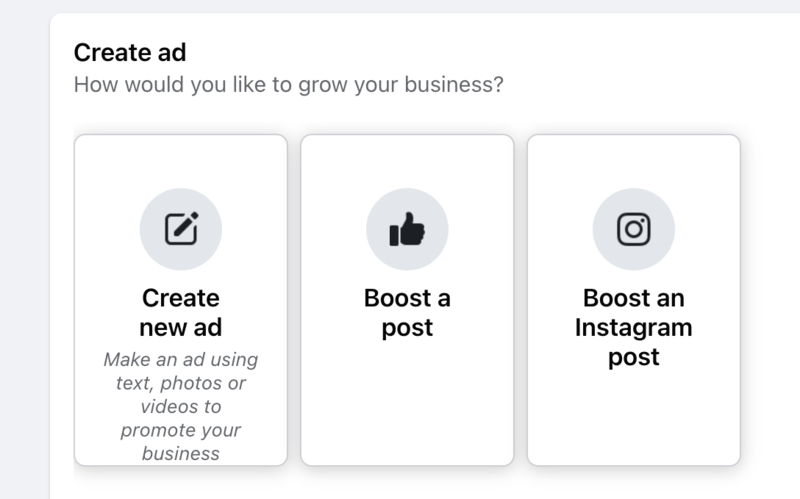 Meta offers a variety of ad options. The lowest cost option is a boosted post.
Anyone who manages a Facebook business page is probably familiar with boosted posts. You have the option of paying to boost a post whenever you publish content on Facebook or Instagram.
If you have a post on your page's timeline that's getting good engagement, you can apply money to it, "boosting" it, so more people will see it. Boosted posts appear as ads in the Facebook feeds of your followers.
They're created outside the Meta Ads Manager, making the setup process easier. But this also means you don't have access to the granular targeting and customization features you would get with a regular Facebook ad.
How much do Facebook Boosted Posts cost?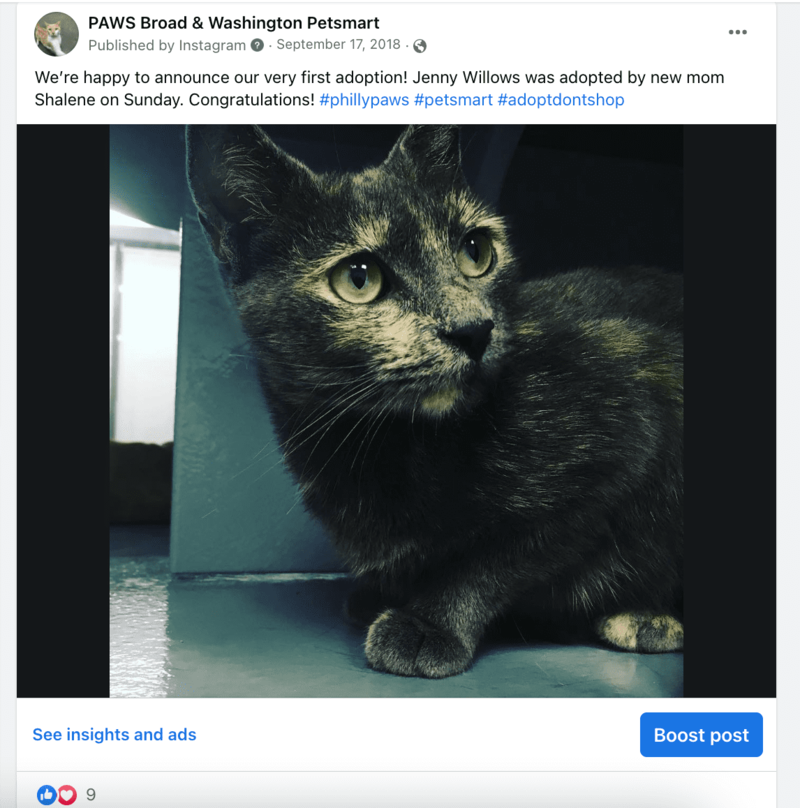 Boosted posts are the cheapest and simplest forms of Facebook advertising. The minimum cost for a boosted post is $1 per day. Your actual cost depends on your goals, who you want to reach, and how long you want your ad to run.
An effective plan is to set your budget at $10 per day, which will give your ad more reach than the bare minimum. Then you can monitor the performance of your boosted posts and decide if it's worth spending more.
Instagram Boosted Posts: What are they?
Just like Facebook, you can transform a well-performing Instagram post into an ad by boosting it. You can choose whether your advertising goal is more website visits, profile visits or messages. Boosted posts appear in the feeds of people who don't follow you, in the Explore tab or in Stories.
How much do Instagram Boosted Posts cost?
You can run boosted posts for as little as 0.50 per click, meaning you only pay when someone clicks on your ad. You can set up a draft campaign to get an idea of how much reach you can expect for whatever budget you choose. This will tell you if your budget settings are enough to reach your target audience.
Meta recommends setting your budget at a minimum of $5 per day and selecting at least six days for the ad duration.
Google Ads: What are they?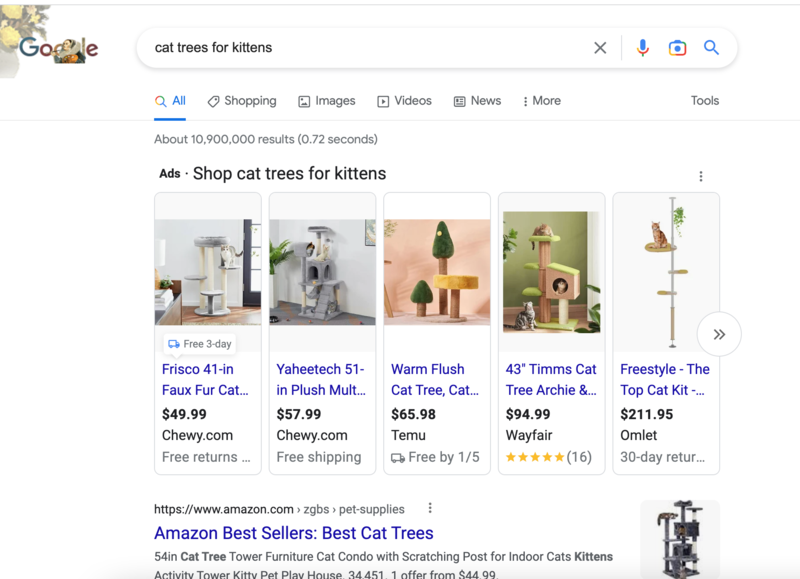 Google Ads target users who are searching for products and services like yours. Ads are displayed in the search results when a user Googles a particular search term.
When setting up your Google Ads campaign, you'll choose keywords that are relevant to your business. When a user enters those keywords into Google, text-based Google Ads are shown on the search results page.
How much do Google Ads cost?
It will depend on many factors, such as your industry – some are more competitive than others, which drives up cost – and how well you manage your account.
Google is probably not going to be the cheapest advertising platform for most businesses. You can expect to pay between $2 and $4 per click for search ads and $1 per click for display ads. However, many factors determine how much you'll pay, including your industry. Legal services and insurance have some of the highest cost-per-click rates at more than $50 per click.
Amazon Sponsored Product Ads: What are they?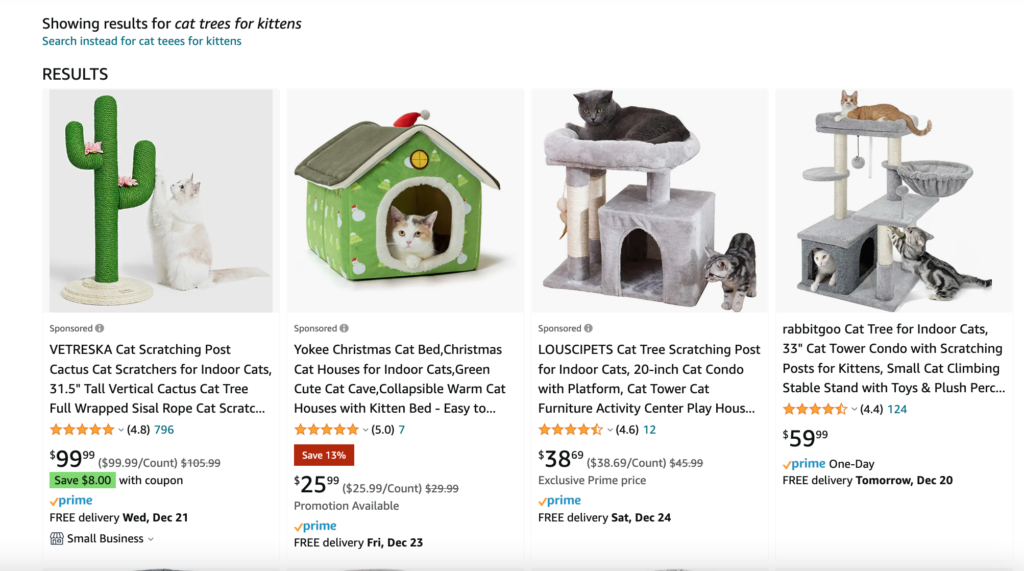 Amazon's ad platform is thriving: Ad revenue grew by 18% in the second quarter of 2022, while Facebook experienced its first-ever decline. If you sell products, Amazon is where you should be.
Amazon has numerous advertising options, including video ads, but the lowest cost option is sponsored products. Like Google ads, they're triggered when a user enters search terms into Amazon's search function. You can identify them as ads because they have a "sponsored" label.
How much do Amazon Sponsored Product Ads cost?
The minimum budget for Amazon Sponsored Products Ads is $1 per day, and their cost-per-click could be anywhere from a few cents to a few dollars depending on your competition. In June 2021, the average cost-per-click of ads on Amazon in the United States was $1.20. A year earlier, it was 0.79, a growth rate of nearly 52%. This makes Amazon the cheapest advertising platform out of all four, but it's only a relevant option for companies that sell products.