Facebook Ads versus boost posts — do you know the difference?

Advertising on Facebook offers marketers two options: Facebook Boost Posts and Ads. But which one is the most effective in getting more engagement or conversions? How can businesses use these two methods to drive awareness, increase engagement, and finally boost sales?

While there is no one-size-fits-all answer, using either Boost Posts or Facebook Ads depends on your goals. However, if marketers want to bring more sales in, Facebook Ads is the perfect method.

Find out the difference between the two, the pros and cons of each method, and why 92 percent of social marketers use Facebook advertising for maximum results.
What are Facebook Boost Posts?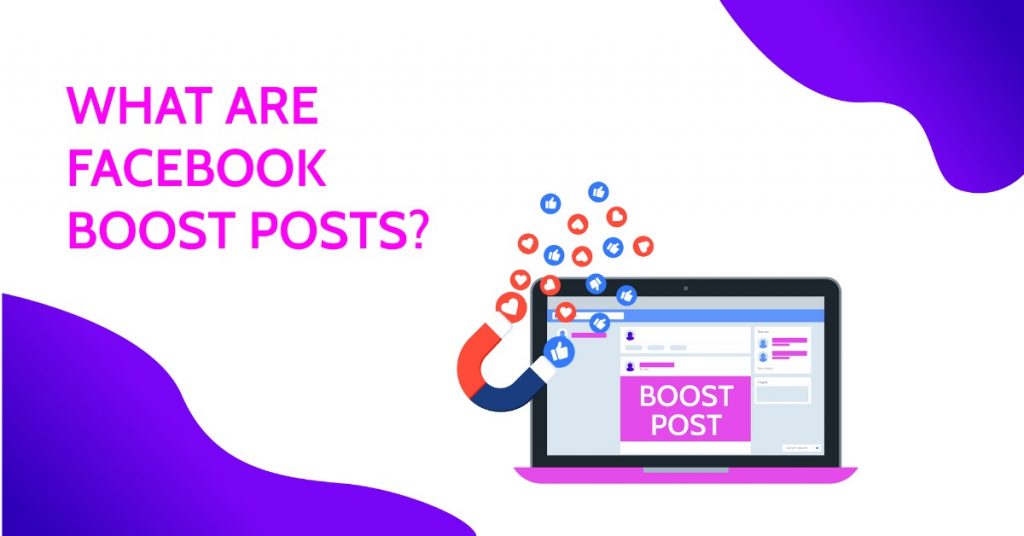 Although Facebook Boost Posts are still considered ads, they have fewer features compared to Facebook Ads. Additionally, they also cost less than its counterpart. Plus, it's relatively quick and simple learning how to boost a post on Facebook. As long as you have a Facebook Page and admin authority, and the "Boost" feature is available, you can do it without intensive training.

If you have a Facebook post and want to reach more people through it, click on the "Boost" button. This will then take you to the system where you customize three steps:

Pick your target audience
Set your maximum budget
Set the duration of the ad
If you, however, want to create a post from scratch without using an old post on your Page, you may do so. And instead of clicking "Publish," you can click "Boost."

So why do marketers use Facebook Boost Post instead of Facebook Ads? For one, marketers can leverage posts that are viral and get more people to see it. When a post is boosted, it is displayed in your audience's Facebook Timeline as an ad. When the post reaches more people, those users who don't follow you but are likely interested in your business will possibly engage.

While a Facebook Boost Post is still considered an ad, it is limited when it comes to customization. Therefore, boosted posts, in general, are primarily to drive awareness and increase engagement. Your goals can vary between getting likes, comments, shares, or gaining new followers. Overall, boosted posts don't contribute much to conversions.
Pros of Using Boosted Posts
So why do marketers use Facebook Boost Posts if they don't skyrocket revenue? Here are the pros of using FB Boost Post:

Lower costs. Marketers can boost posts for as little as $1. However, Facebook provides various budgets that are spread throughout the ad duration. Technically, marketers can spend a minimum of $1. But they have the option to spend $5 with an estimated reach of up to 2,000 or spend as much as $200 with an estimated reach of up to 130,000.
Perfect for brand awareness. If you aim to educate more people about your business and tap into broader communities, boosted posts are effective and cheap. This type makes up for a declining organic reach.
Drives traffic. Since you'll be able to target particular audiences, posts will be shown on quality prospects. This gives you a high probability of website traffic.
Access to Facebook Insights. One benefit of Facebook Boost Post is you can monitor or manipulate your boosted post if it's not getting positive results. Although Facebook Ads has this option, it's a great deal considering you're paying less for Boost Post.
Excellent for small businesses. Startups and small businesses that are still testing the waters on Facebook advertising can use boosted posts without shelling out too much of the campaign budget.
Cons of Using Boosted Posts
Not built for conversion. Since Facebook boosted posts don't offer extensive customization features found on Facebook Ads, they only lead users to the top of the sales funnel.
Targeting is limited. As mentioned, marketers will only have two options for their objectives: Website Visits and Engagement. Facebook Ads Manager offers so much more.
Less ROI. Even if your budget is on the high spectrum, marketers won't get a high ROI due to a broader target.
No overall control. Boost feature can sometimes appear unavailable on some posts due to several reasons.
What are Facebook Ads?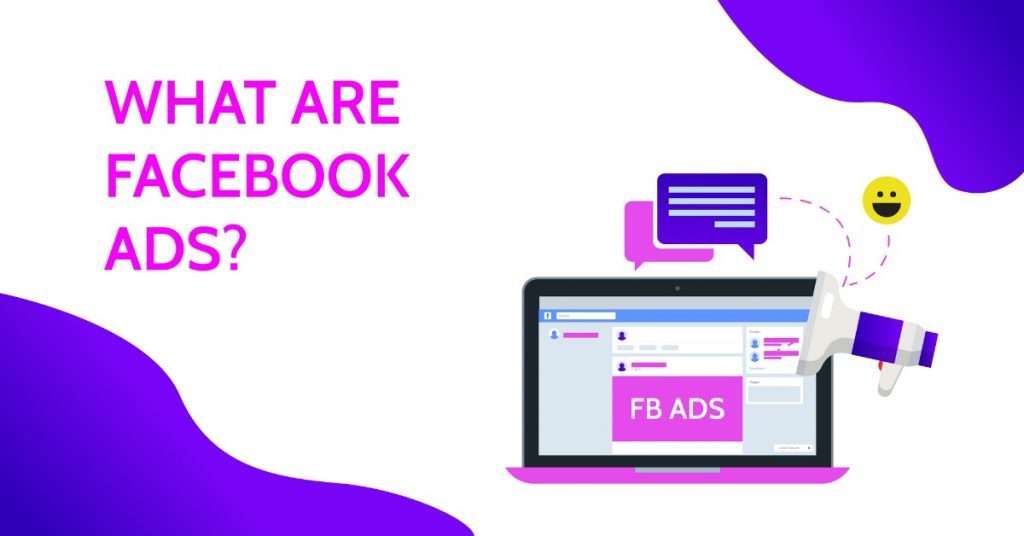 Facebook Ads pertains to ads that allow marketers more control over their Facebook advertisements. By definition, Facebook Ads are paid advertisements that show up on users' news feed, messenger, or even on Facebook's right column on desktop mode.

The upper hand of Facebook Ads over Facebook boosted posts is that it offers more targeting control. For instance, marketers can customize their ads according to their target audience. Plus, they also have more options for objectives compared to Facebook Boost Posts.

Unlike Facebook Boost Posts where you boost an existing post on your page, Facebook Ads are created on Facebook Ads Manager from scratch. Here, you'll have the option to customize your ad's creative, text, and include calls to action. The process relatively takes longer as there are more customization options. For instance, you can opt for various objectives like brand awareness, app installs, video views, lead generation, and more. Overall, Facebook Ads are geared towards one goal: Conversions.

Overall, the steps are longer and are categorized into three: Create a Campaign, Create an Ad Set, and Create an Ad. Here's a rundown of the entire process.
Pros of Using Facebook Ads
Facebook ads are used by marketers worldwide because of its high-yielding conversion power. Here are the benefits of using Facebook Ads:

More specific ad objectives. Marketers can choose specific ad objectives for their Facebook advertisements.
More features. You can choose between Awareness, Consideration, and Conversion. Under Awareness, marketers can choose between Awareness and Reach. Under Consideration are Traffic, Engagement, App Installs, Video Views, Lead Generation, and Messages. Lastly, under Conversion, choose between Conversions, Catalog Sales, and Store Traffic.
Advanced Targeting options. With FB ads, you can customize location, age, and gender. Plus, you can go into the Detailed Targeting section and drill down their demographic, interests, and behaviors.
More placement options. Marketers can choose their preferred placement on Facebook, which are Facebook News Feed side ads, Messenger ads, Instagram Stories, instant articles, and Audience Network.
A/B Testing. Marketers can diversify their Facebook Ads, test the waters, and see which ads work best. And the best part is Facebook provides a step-by-step process to do A/B tests.
Increases ROI. Facebook Ads' primary purpose is to drive leads to actual paying customers. And did you know that 94 percent of revenue from Facebook Ads is from mobile? Brands promoting their products can take advantage of Facebook Ads' effectiveness, even to on-the-go users.
Cons of Using Facebook Ads
Costly. While Facebook Ads brings in more sales, you also need to spend more money to drive more ROI. Although you can set two limits, Campaign Spending Limit and Account Spending Limit, these ads will eat up a lot of your marketing budget. This is because Facebook Ads will continually run until you reach your set maximum ad spend.
Needs extensive research and skills. Facebook Ads is a good platform if you know who precisely you're targeting. Otherwise, you'll need to spend time researching your target marketing. Given the various tools you need, marketers with Facebook Advertising skills are a must. Or else, all efforts are futile if ads aren't optimized.
Not suitable for startups and small businesses. Due to the costly nature of Facebook Ads, startups and small businesses might find it challenging to allocate a marketing budget.
Difference Between Facebook Boost Post and Facebook Ad
By now, the stark contrast between Facebook Boost and Ad is clear in terms of features as well as benefits. First, marketers categorize Facebook boosted posts as a singular marketing drive with a hit-or-miss outcome.

On the one hand, Facebook advertisements are more like links that complete an entire chain of marketing campaigns. By continually producing Facebook Ads, the marketing approach, which runs for weeks or months, will have a maximal outcome.

Secondly, another difference is the customization features that both methods come with. While marketers can set the Audiences and Create Audience features for boosted posts, it's not as detailed. Facebook Ads allows marketers to set the Custom Audiences feature.

Additionally, Facebook Ads also has a "Lookalike Audiences" feature that lets marketers pass on the work to Facebook. Through this feature, Facebook looks for similar audiences after marketers have set their audience's characteristics.

Thirdly, the outcome of both methods is also different. While Facebook Boost Post can drive engagement, Facebook Ads can drive leads. This means, when a marketer's goal is to increase revenue, he'll likely achieve it through Facebook ads.
Using Boosted Posts to Test Facebook Ad Strategy
Now that marketers know what boosted posts and Facebook ads can give them in return, the next questions are:

Can marketers use both methods for a more robust marketing strategy?

Do they start with boosted posts and move onto ads later on?

How can they use both techniques to drive not only engagement but also sales?

Here's how:
Trial Run with Boosted Posts
First off, the adage "Two heads is better than one" rings true in marketing. Two running campaigns are always better than one.

Experts suggest that if you have a new Facebook Business account, start with boosted posts initially. This strategy serves as a "trial run" to see which audiences react to, comment to, like, or share particular posts.
Leverage Viral Facebook Posts
Another way you can use Facebook Boost is when you have a viral Facebook post. Pick a post that garners the most engagement, then boost it. This will encourage more brand awareness and establish authority.
Retarget with Facebook Ads
This step is the most drastic phase that will lead prospects further down the sales funnel. Once you set the audiences, you can retarget the same audiences with personalized messages using Facebook Ads.

For instance, if a user likes, shares, or comments on a boosted post, follow up with a targeted and customized Facebook ad. Nurturing leads means you're warming them up for conversion.
Facebook Boost vs. Ad: Which is More Effective?
Simply put, combining these two Facebook advertising options are more effective when driving engagement, creating brand awareness, building authority, increasing traffic, garnering followers, and boosting conversions.

However, if marketers are aiming for more ROI, Facebook Ads will definitely make the best investment. Here's a rundown of what Facebook Ads has that Facebook Boost doesn't:

Custom Audiences
Placement Options
More Format Types
Lookalike Audiences
Dayparting
More A/B Testing
More Data Collection
With these in mind, there is simply no comparison between Facebook Ads and Boost Post if marketers want to rake in sales. Facebook Ads still proves to be the option that gains maximum returns. However, an excellent marketer knows how robust a diversified marketing approach is. That being said, it's recommended to start with boosted posts, then retarget with Facebook Ads. Or if marketers already know their target audience, we advise expending their budget on Facebook Ads entirely.