3D illustration is one of the hottest trends in the design world today. Even after decades of 3D animation, the style still carries an essence of cutting-edge ingenuity.
If you're looking for a fresh ad campaign or a style that makes you stand out from the crowd, 3D illustration is the way to go. They're a great option for a mascot, banners, social media content, pitch deck materials, and much more.
We've compiled a list of 13 key resources for free and paid 3D graphics. We'll also go into what the appeal of 3D illustration is, and how to source on-demand illustrations through our Penji unlimited graphic design service.
Why should I consider 3D illustrations?
3D illustration isn't a one-size-fits-all solution for your design needs. In film, CGI animation has taken over, but some stories just work best in a traditional style. The same is true for graphic design.
In general, 3D illustration conveys a playful tone. For most of us, our first exposure to the style was in animated kids' movies, and that association still holds.
On the other hand, CGI has expanded greatly since the '90s, and it's now used to enhance films and media of every genre. The problem is, the tools and skills used to create highly-detailed or stylized CG creations like Thanos or Optimus Prime are costly. The 3D illustrations that a single designer can make on a sub-Hollywood budget are still relatively simple.
For this reason, 3D illustrations for websites, social media, and advertising are still a fairly new sensation. This means it can be more eye-catching for prospective customers, helping you stand out from the competition.
13 great sources for 3D illustrations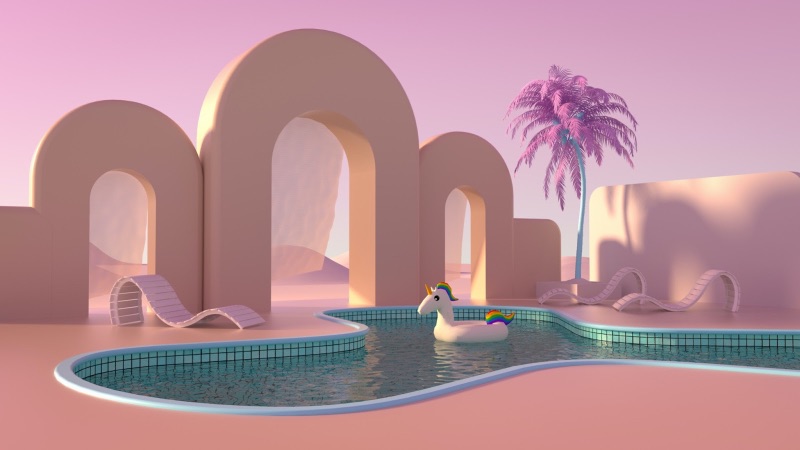 If you're looking to spice up your content with 3D illustration, you have a few options. You can either:
Find free or paid 3D illustration packs online
Hire a freelance 3D illustrator
Hire an in-house illustrator or work with a design agency
Use an unlimited service for 3D illustrations
For the purposes of this article, we're exploring options for pre-made 3D illustration packs. These are ideal for one-off use or if you need inspiration for a 3D illustration project. For more long-term use, you'll want to consider freelance designers vs. design services, which we'll touch on at the end.
Need graphic design help?
Try Penji's Unlimited Graphic Design and get all your branding, digital, print, and UXUI designs done in one place.
Learn More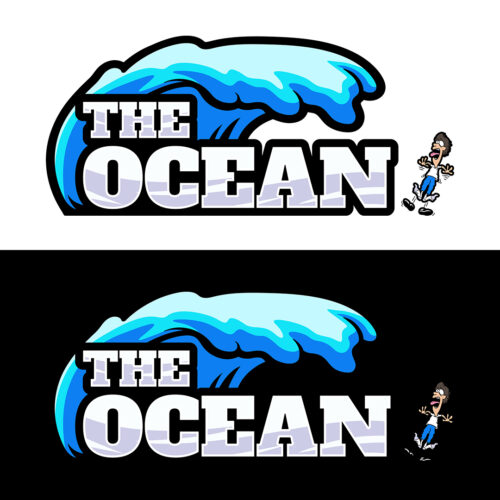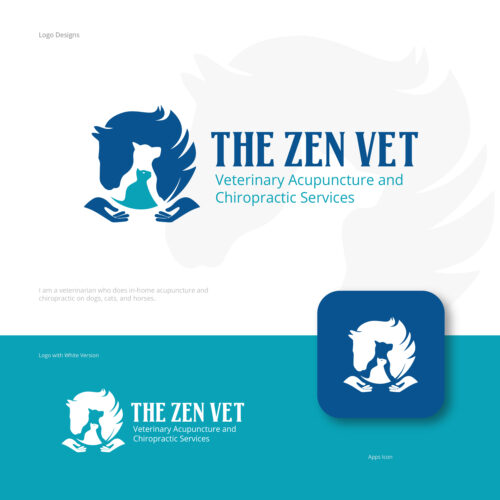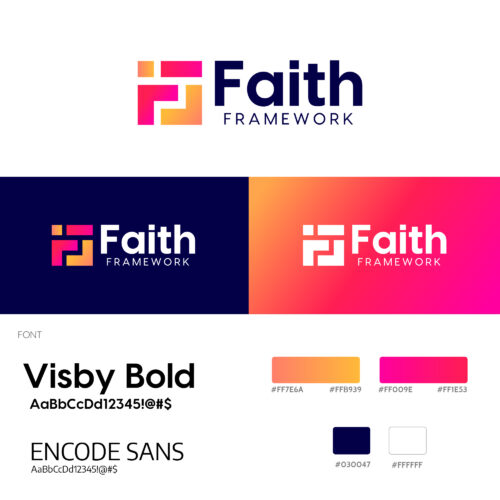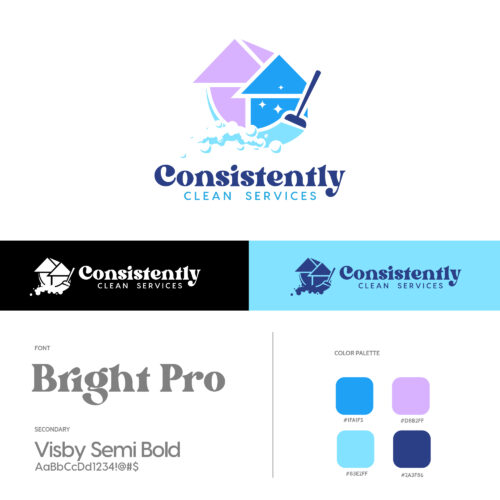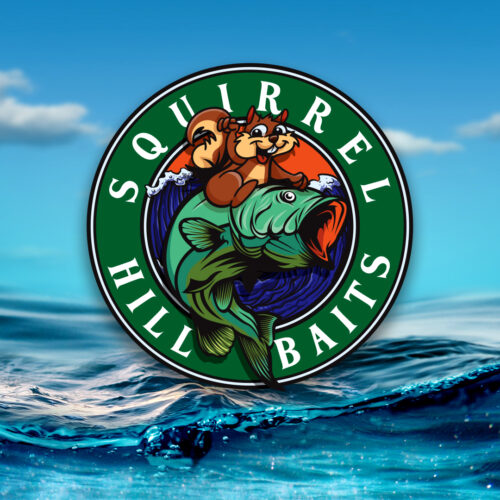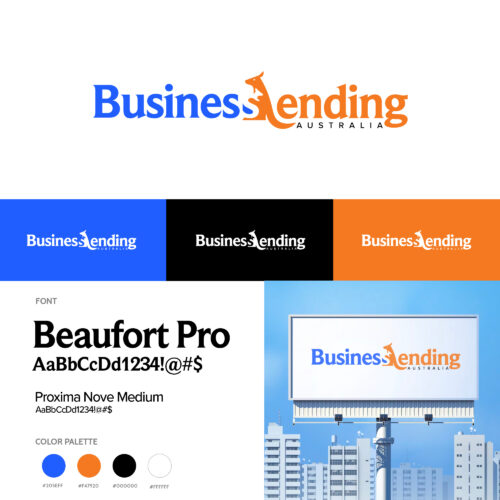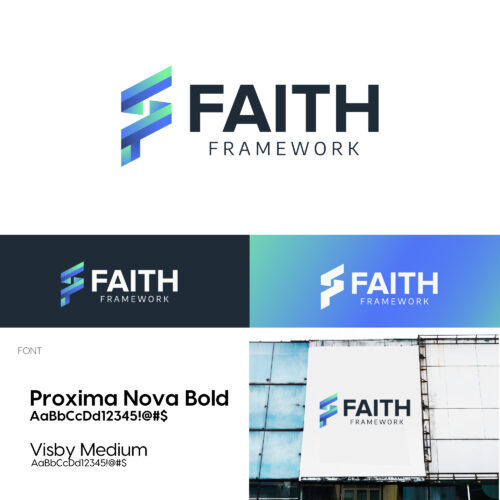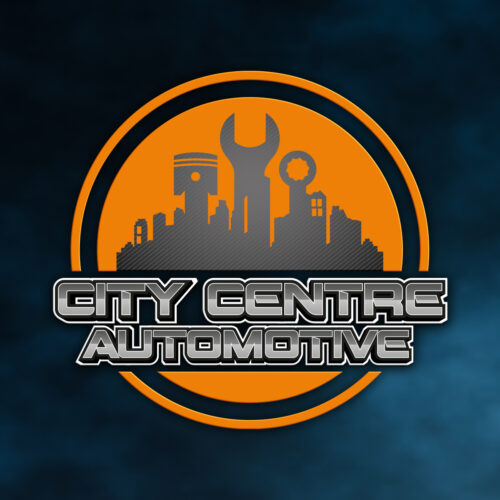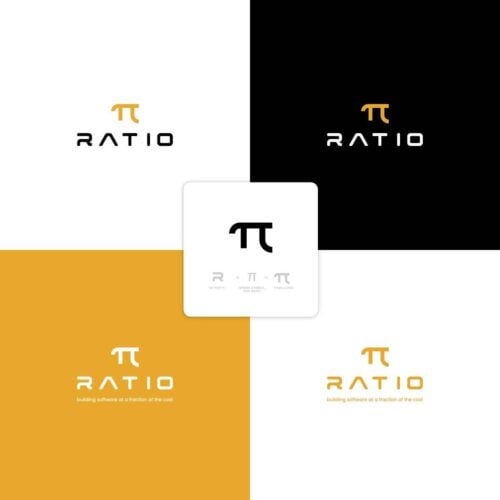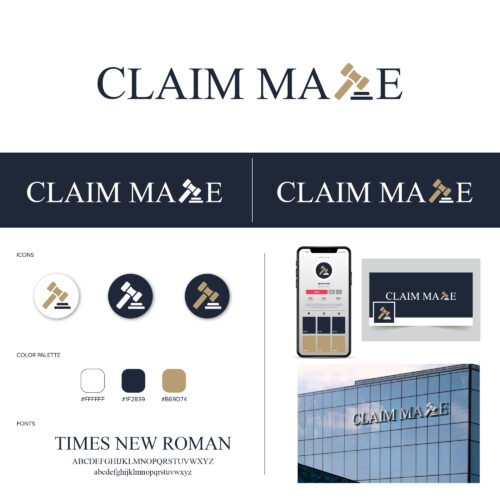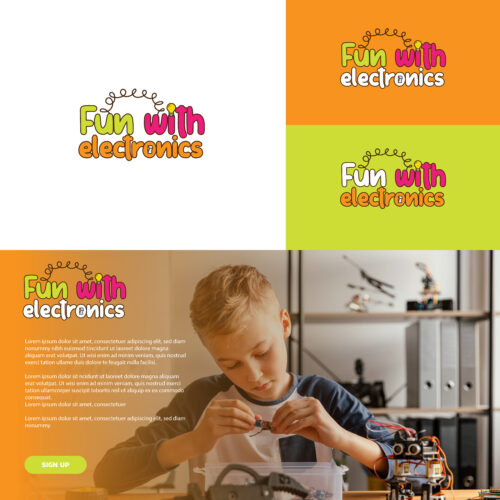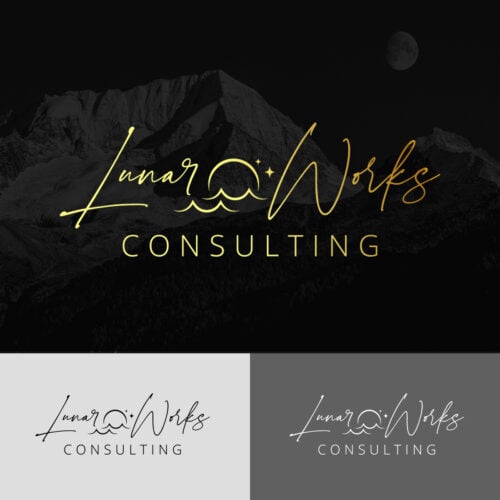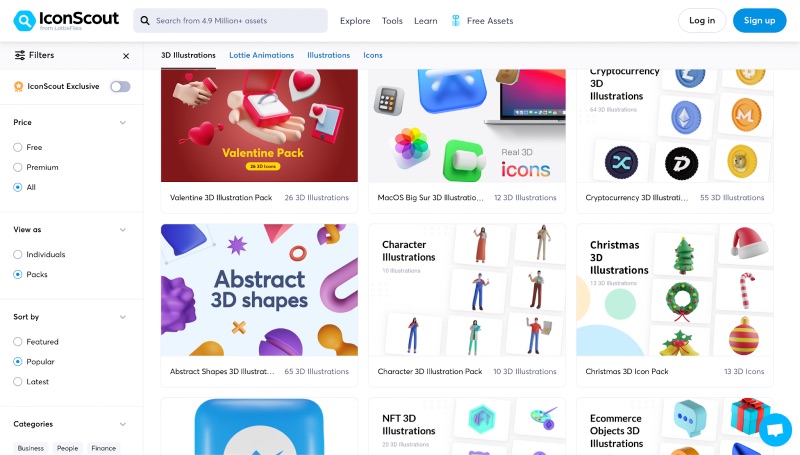 Free or paid?: Free to sign up, free and paid icons available.
Boasting a library of over 80,000 3D illustrations, IconScout is one of the most robust resources for 3D art. They offer packs of 3D icons for a wide range of uses, including abstract shapes, human characters, holiday themes, and much more.
You'll have to create a (free) account with IconScout to start downloading icons. From there, you can choose from thousands of free and premium icons. They're compatible with Photoshop, InDesign, Figma, Canva, MS Office, or Google Suite. They come in the following filetypes: PNG, BLEND, GLTF, C4D, OBJ, PSD, FBX.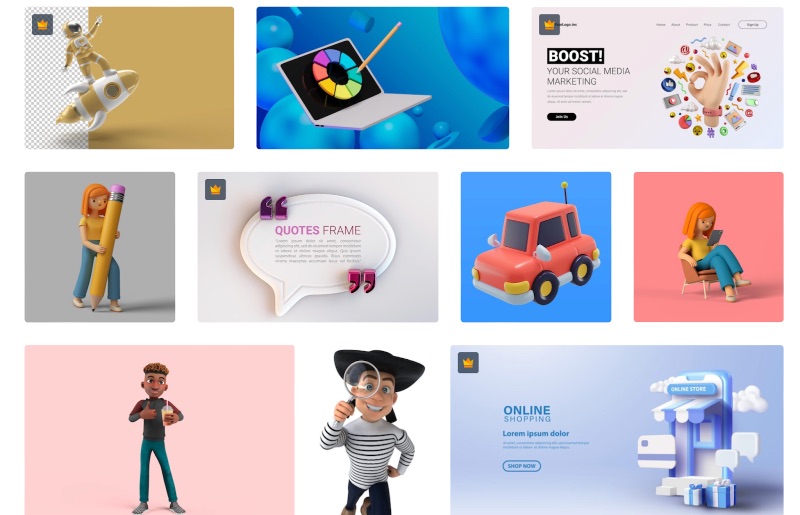 Free or paid?: Mostly free, some premium options.
If you just need a quick, free 3D illustration for something like a blog post, Freepik is a great place to look. It's one of the top sources for free illustrations and photos, with a smattering of premium options to choose from as well.
With Freepik, you can instantly download a free illustration in seconds. Just note that, while some sites like Pexels let you use images to your heart's content, Freepik requires attribution. This means that, unless you sign up for their $12/mo subscription, you can get in trouble for using the free images without credit.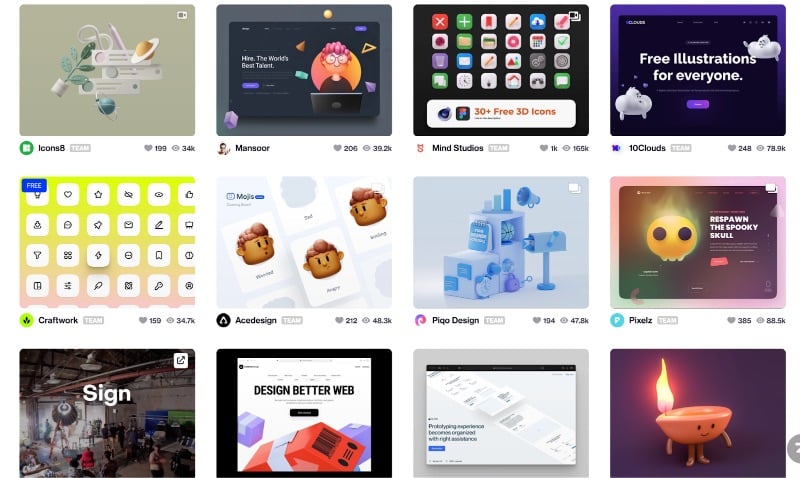 Free or paid?: Free and paid options.
Dribbble isn't just a content library; it's a social networking platform for designers and creatives to connect and promote their work. It's where you can find all kinds of 3D animations, but also a great place to look if you want to take on a freelance or full-time designer.
Since Dribbble is a social platform, you won't be able to download files directly from the site. Instead, each post's description includes information about where to download files, often through Figma.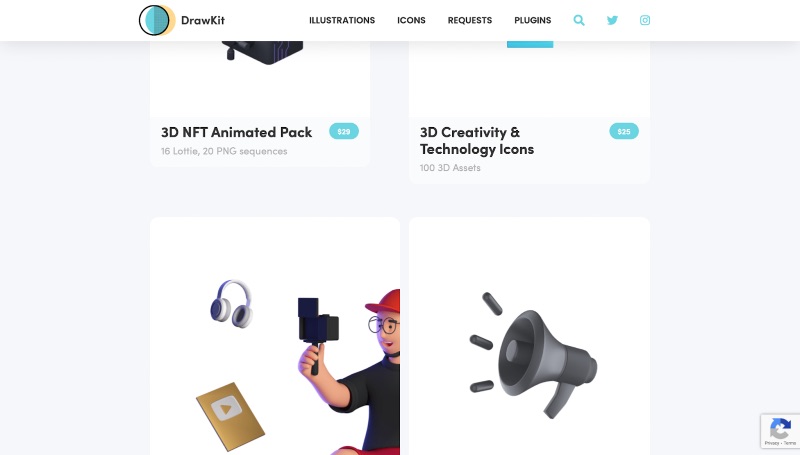 Free or paid?: Mostly paid.
If you want a curated list of quality 3D icons and elements, look no further than DrawKit. The Designstripe brand offers a professional collection of 2D and 3D illustrations ready to go.
Packs can be bought and downloaded directly from the DrawKit website, with a few resources being available for free. You'll receive your illustrations as both PNGs and Blender source files. Most packs run between $15 and $30, with some containing hundreds of 3D assets.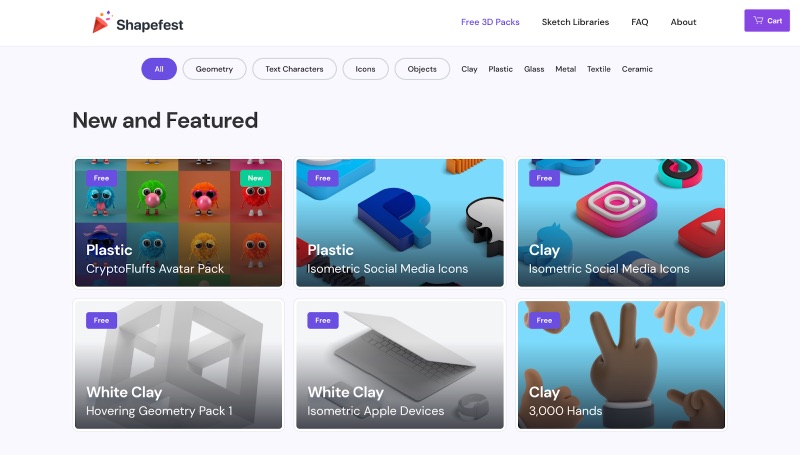 Free or paid?: 512×512 free, 3000×3000 paid.
As their site claims, Shapefest offers "A massive library of free 3D objects for…" just about anything. Their collection includes geometric shapes, text, hands, and social media icons. Objects come in a wide variety of colors and materials, allowing you to build fully custom 3D illustrations.
This is a great resource for budding 3D illustrators, or people who need some quick 3D elements. You can download your PNG objects for free or buy hi-res version at about $5 per pack.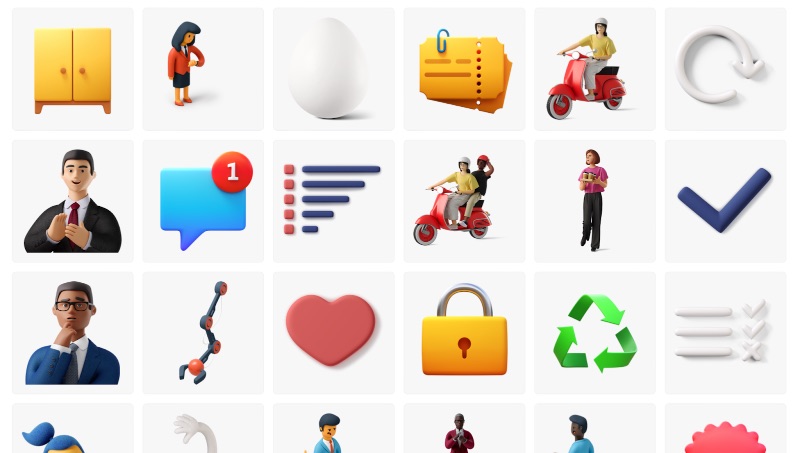 Free or paid?: Mostly paid, free low-res version with attribution.
Icons8's library includes just about any 3D illustration you could think of.
Need an ant for a presentation on entomology? A credit card entering a chip reader for your payment processor's site? A character in a suit facepalming over the absence of wi-fi? Believe it or not, it exists.
You don't need an account to take advantage of Icons8's illustrations. However, subscribing for $13/mo allows for steep discounts on icons ($0.80 vs. $9/image without an account). The subscription also includes vector files, animations, and 25 free downloads a month. Otherwise, you can download free low-res versions of certain illustrations and use them with credit.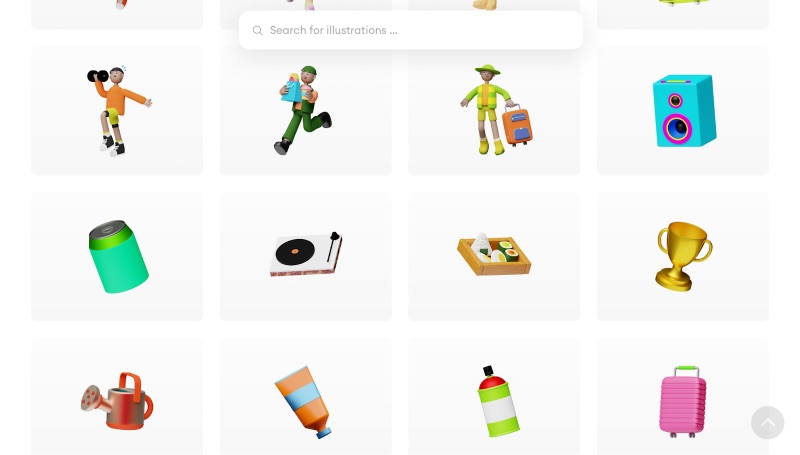 Free or paid?: Paid monthly subscription.
Storytale's vast library of illustrations is broken down into "moods": flat, grainy, outline, hand-drawn, and 3D. Their 3D illustration packs have a little something for everybody. Superhuman comes with unique human characters, Winks has anthropomorphic objects, and Lost Geometry has linked hexagons and other cool shapes.
To take advantage of Storytale's art, you'll have to buy a subscription. $19 gets you 10 downloads per month, $29 gets you 40 downloads, and $39 gets you 100.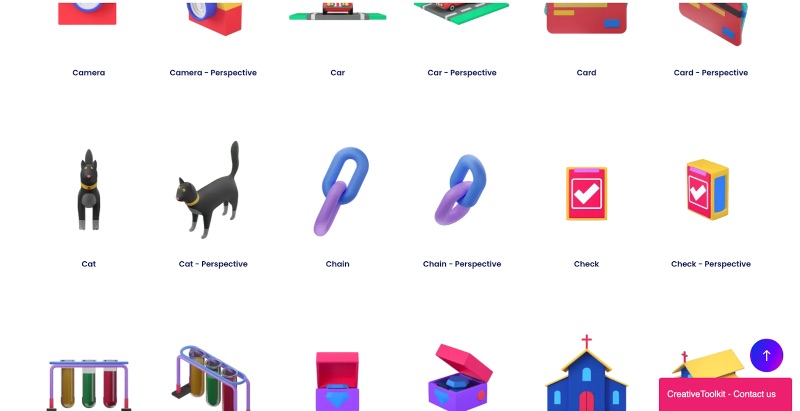 Free or paid?: Free low-res, paid hi-res versions.
If you've ever been so desperate for 3D icons that you just typed "3dicons.com" into your search bar, then you've already seen IconShock's vast catalog of images. They have everything you need for your next article, presentation, or 3D ad. That includes social media icons, 3D characters, isometric scenes, and everything in between.
You can download low-resolution versions of IconShock's whole 3D illustration library for free. For a higher resolution, you'll have to pick from one of their payment options. You can pay a one-time $19 fee for all 3D icons, or a $29 fee for even more 3D illustrations.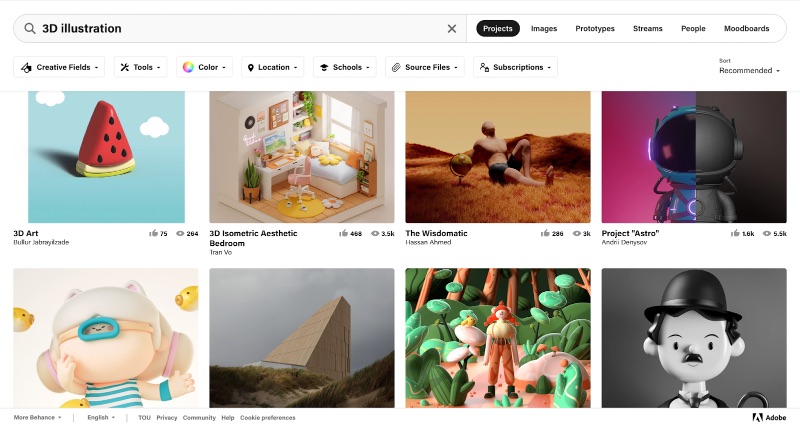 Free or paid?: Mostly paid.
Like Dribbble, Behance is a social platform for creatives, including illustrators, to share their work. As such, you can't download 3D illustrations directly from the site.
Still, Behance is useful for two reasons. First of all, it can provide inspiration for original 3D illustrations. Second, it can help you find great animators and illustrators to work with on your next project. Some postings include source files that you can download and use for free.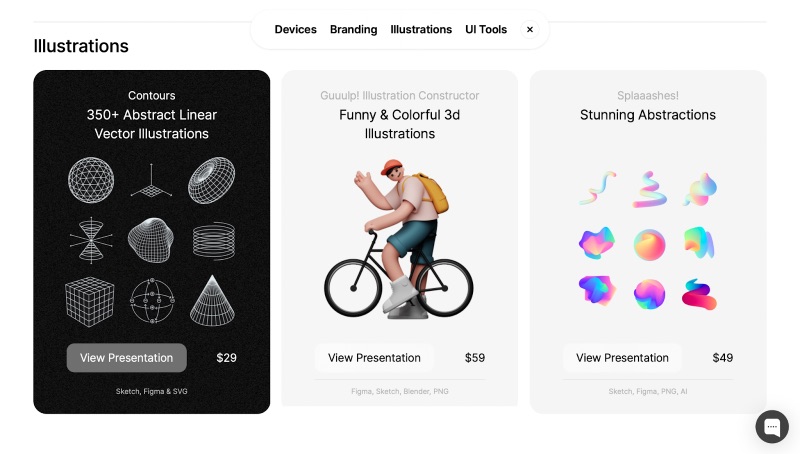 Free or paid?: Paid illustrations, some free mockups.
While LS Graphics offers some delightful packages of colorful 3D illustrations, they also have something unique. One important type of 3D graphic you might not have considered is the product mockup. These allow you to show off UI designs, packaging and print concepts, and more.
LS Graphics' products generally come in paid packages, which can cost anywhere from $25 to $70. However, they offer a wide assortment of mockups—including packages, posters, mobile and desktop displays—for free.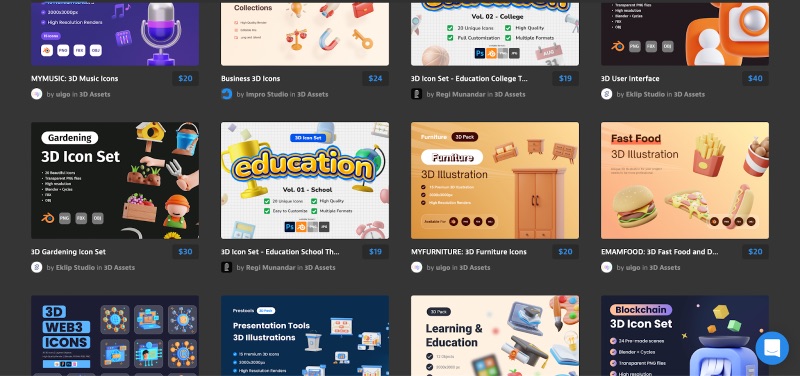 Free or paid?: Paid.
UI8 offers an expansive catalog of curated design resources for every part of the creative workflow. This includes UI design kits, product mockups, and yes, a whole lot of 3D illustrations. UI8 has nearly 300 packages of quality 3D assets, ranging from education to ecommerce.
All of UI8's 3D illustration packages come at a cost, which can range from $5-78. For that price, you can get dozens of fully editable 3D elements compatible with Figma, Redshift, and Cinema 4D. You can also pay to access all the elements you want, ranging from $188 for a 3-month subscription to $848 for lifetime access.
12) Creative Market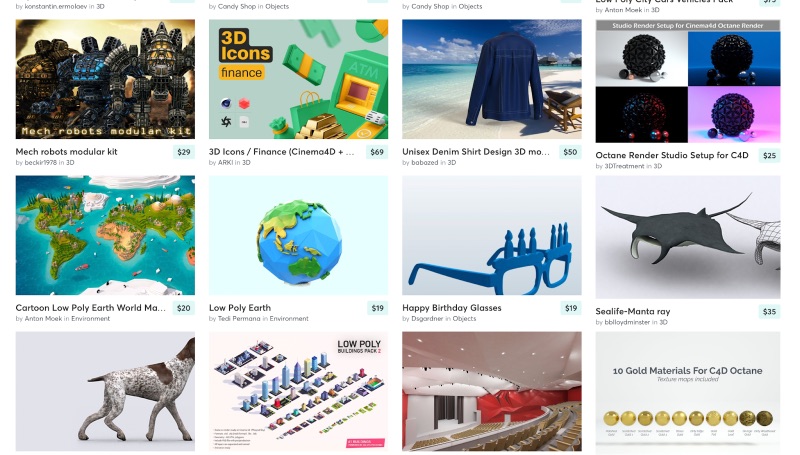 Free or paid?: Paid.
Creative Market is a great one-stop shop to buy quality graphics and assets. They offer fonts, templates, brushes, and—you guessed it—3D illustrations. Their models include the classic, cartoony graphics you're used to, but also hyper-detailed models of people, robots, buildings, and more.
Creative Market offers a wide array of 3D assets to suit any project. You can purchase a waving Japanese flag for $4, or a fully-realized rendering of Times Square for $545. You can also gain "design credits" by signing up for a monthly subscription, which allow you to download a limited number of products of your choice each month, as well as a monthly free asset drop.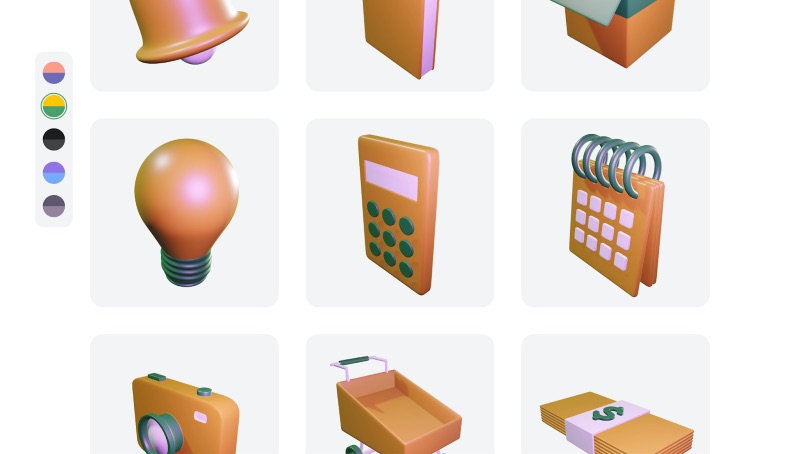 Free or paid?: Free.
Sometimes, you just need something simple. A camera, a shopping cart, a GameBoy. Khagwal 3D may be the easiest way to get a free 3D illustration that's ready to go. Their simple collection includes 45 objects in 5 different colors and perspectives, any of which can be downloaded easily from their website with no strings attached.
These objects can be combined and used for any project. If you're working in Figma, you can copy them straight from there and use them to your heart's content.
How to get custom 3D illustrations on demand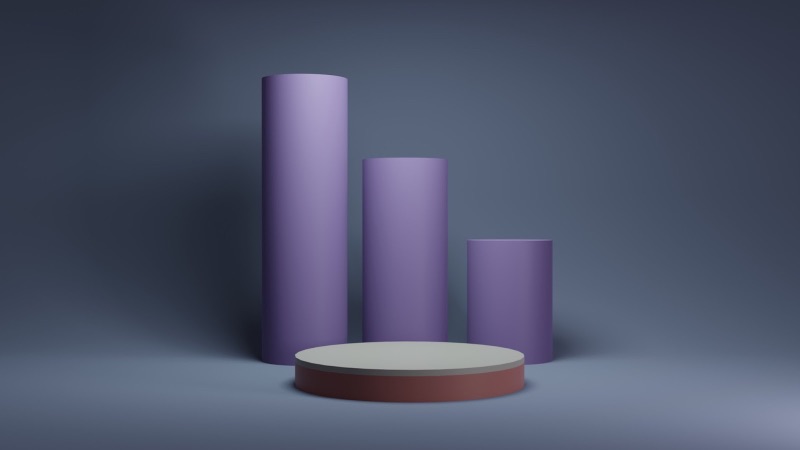 If you need regular 3D illustrations tailored to your brand, or have other design needs, you have a few options. As stated above, you can work with a freelance illustrator. You can also hire in-house designers, or contract with a 3D illustration agency.
If you have regular and varied design needs, however, you should definitely consider an unlimited graphic design service like Penji. We offer an unlimited number of designs from world-class design talent for a fixed monthly rate. This includes illustrations, presentations, website design, animations, logos, and all your other design needs.
Interested in signing up for Penji? Check out how it works and see if it's right for you.