The demand for online video content is relentless. It was found that 60% of Americans prefer video over live television. So naturally, video advertising is exploding and shows no signs of slowing down. In 2021, US advertisers spent $55 billion in video ads, and by the end of 2023 its expected to rise to $78.5 billion.
One of the big options people face is YouTube ads vs. Facebook ads. YouTube is the world's go-to video content platform, and Facebook is the leading social media platform. So it's no surprise that – outside of Google ads – these two are the biggest contenders.
When comparing YouTube ads vs. Facebook ads, there are many factors to consider, such as cost, ease of use, targeting and more. This post will explore video advertising on both social channels so you can decide which is better for your business right now.
YouTube Ads: The Basics
YouTube has two billion active users who watch billions of hours of video content each day. This enormous reach means that advertising on YouTube is worth considering.
YouTube is owned by Google, so you'll be using the Google Ads network for your YouTube ads. You're probably familiar with these ads, which appear on or next to videos.
There are six video ad formats available on YouTube: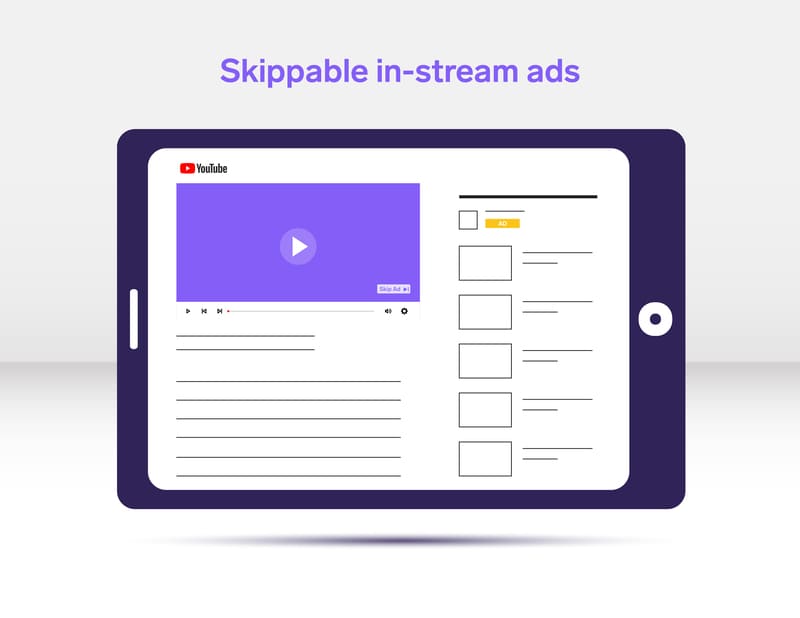 Skippable in-stream ads. These ads play before, during or after other videos. The viewer has the option to skip the ad after five seconds.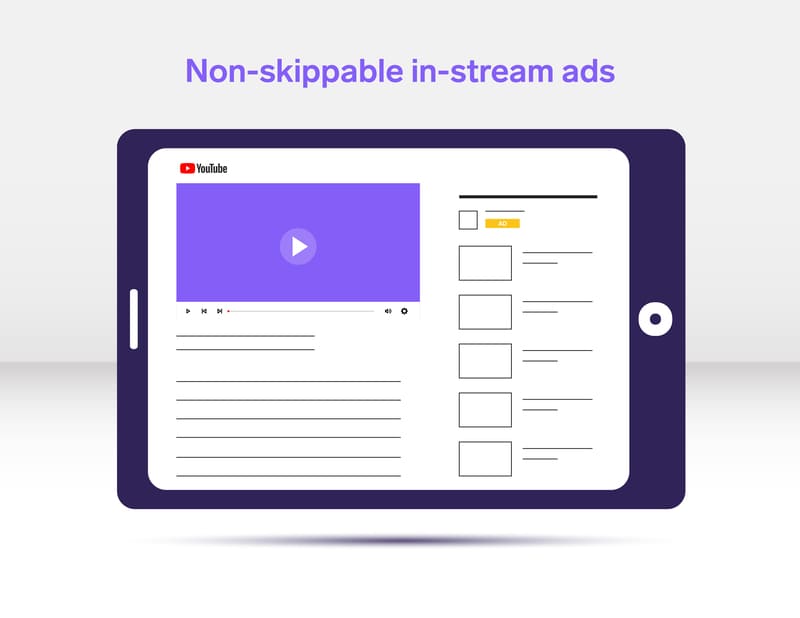 Non-skippable in-stream ads. These are 15 seconds or shorter and display before, during or after other videos. Users don't have the option to skip it.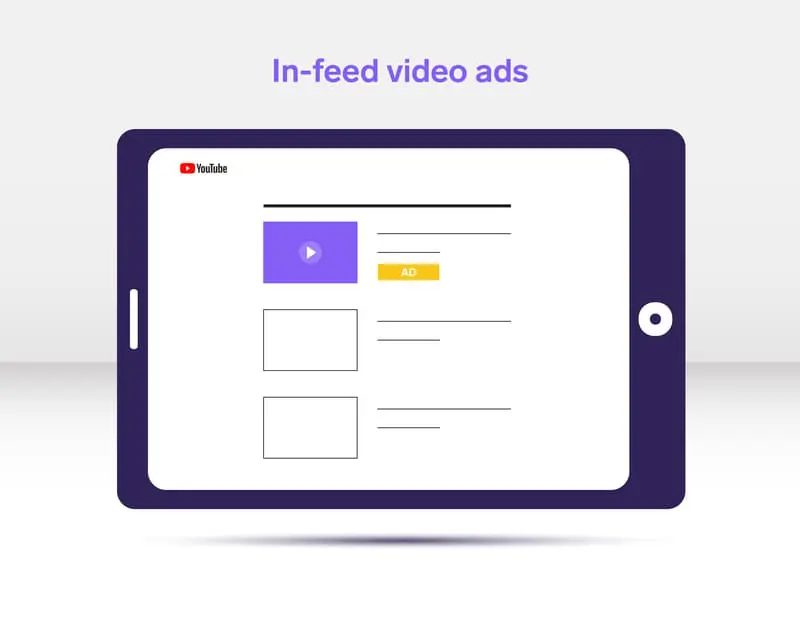 In-feed video ads. These ads appear as thumbnail images along with text. Users must click on the ad to watch it.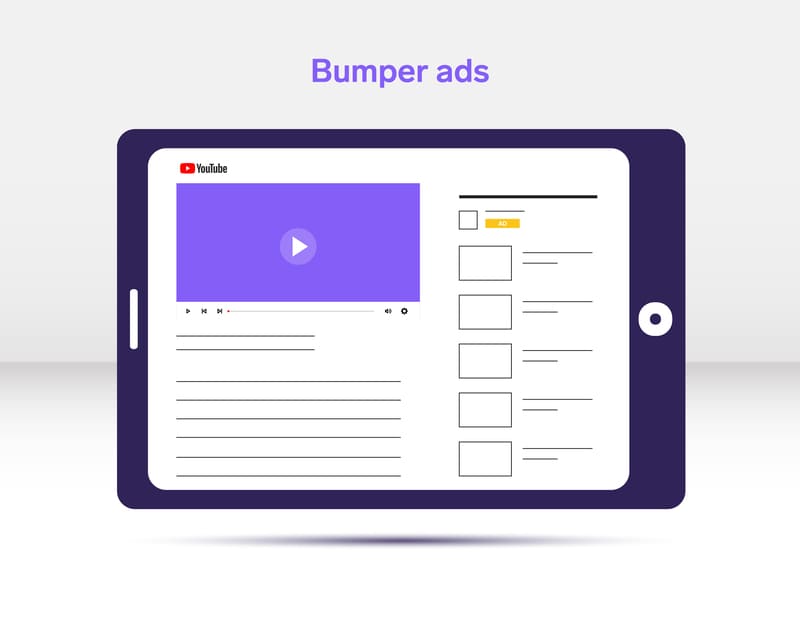 Bumper ads. These are six seconds or shorter and play before, during or after a video. Users don't have the option to skip bumper ads.
Masthead ads. These ads autoplay without sound for up to 30 seconds and appear at the top of the YouTube Home feed.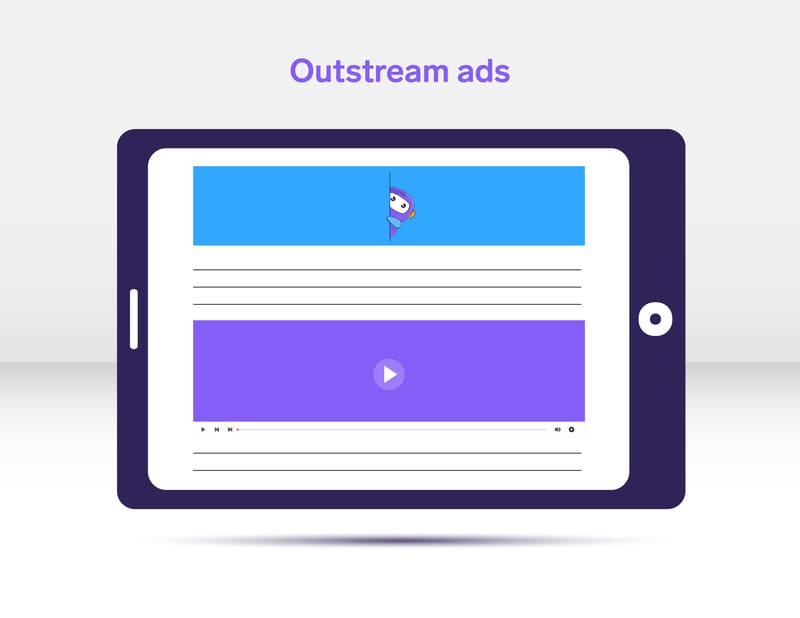 Outstream ads. Available on mobile only, these ads begin playing with the sound off, and viewers can tap the ad to unmute it.
Pros of YouTube Ads
As we mentioned, YouTube has more than 2 billion active users, so brands have the potential to reach a lot of people. The average user spends about 20 minutes per day on the platform.
Running YouTube ads is relatively inexpensive, and advertisers are only charged when a user chooses to watch it.
Since YouTube is part of the Google network, YouTube ads are targeted according to a user's Google searches.
Cons of YouTube Ads
YouTube ads have a lot of competition, so marketers have to be creative and strategic to differentiate their business from others.
Users generally don't like being interrupted by ads while watching their videos, so they might be less receptive to your messaging.
Some YouTube ads are skippable and can be bypassed using ad blockers, which means that fewer people will see your ads. This is part of what makes the YouTube ads vs. Facebook ads" debate so tricky.
There is a bit of a learning curve when it comes to creating engaging ads that achieve your business goals, so you might need to invest some time into getting it right.
Facebook Ads: The Basics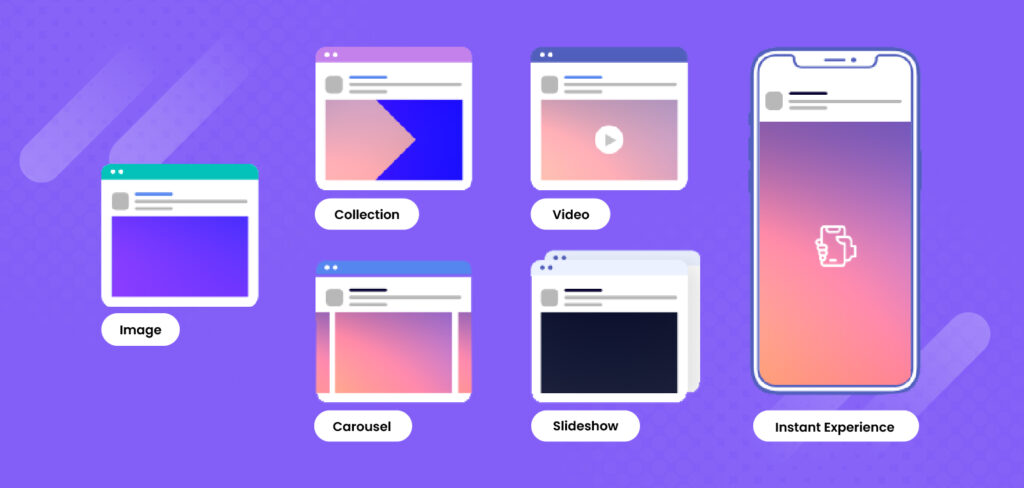 The Facebook Ads platform offers seven different types of ads that you can use to create brand awareness, increase engagement with your potential customers, and generate leads. As our guide to Facebook ads says, the first step in creating your ad is choosing your format.
Photo ads: This format features an image and copy that mimic a Facebook post, but a "sponsored" tag shows users that it's an ad.
Video ads: Available in a range of lengths and styles, video ads allow you to tell your story engagingly.
Story ads: These ads offer an edge-to-edge, immersive experience.
Messenger: This type of ad appears in Facebook Messenger and offers interactive or automated features, allowing users to start conversations with your business.
Carousel: This format allows you to showcase up to 10 images or videos in a single ad, each with its own link.
Slideshow: These ads use motion, sound and text to tell your story across devices.
Collection: This ad format consists of a series of photos and videos with links to the product.
Pros of Facebook Ads
With more than 2.7 billion users, Facebook has an enormous reach, so your target audience is likely on the platform.
Facebook makes it possible to target ads very narrowly so only the most relevant audiences will see them, and there is an option to remarket to the same people.
The most basic Facebook ad, a photo ad, is easy to create, allowing you to set up a campaign with little effort.
Cons of Facebook Ads
Facebook's billions of users mean that there is a considerable amount of advertising on the platform, so marketers have to be creative to stand out.
As with YouTube, there is a learning curve when it comes to Facebook ads. While they're easy to set up, less experienced advertisers might be challenged when it comes to making sure you're reaching your target audience.
Advertisers are only charged when users view their ad, but a view is considered three seconds or more, so costs could add up quickly.
YouTube Ads vs. Facebook Ads: Final Thoughts
The internet is driven by video content in a way that didn't seem possible 10 years ago. Without question, video ads are one of the most effective forms of marketing available. But when it comes to YouTube Ads vs. Facebook Ads, Facebook might have an edge over YouTube, especially for smaller businesses. The advanced targeting options make Facebook advertising a particularly effective way to introduce your brand to the people who are most likely to become your customers.
Done-for-you social media graphics.. forever!?
Wanna learn more about how to get your business unlimited graphic designs without hiring a freelancer or in-house designer? For a flat monthly fee, you can get all the social media ads you need along with 120+ other types of graphics. Find out here!