A wedding is an event of a lifetime and thinking of the overall design can be nerve-wracking for any bride-to-be. The dress, the flowers, the invitations, everything has to look perfect for that special moment. And what better way to do this than to have a design that resonates the personalities of the couple.
If you're looking for inspiration for your wedding invitation design or if you're in the wedding industry who wants the best for your clients, here are 20 wedding invite designs we found on the internet that are simply the best: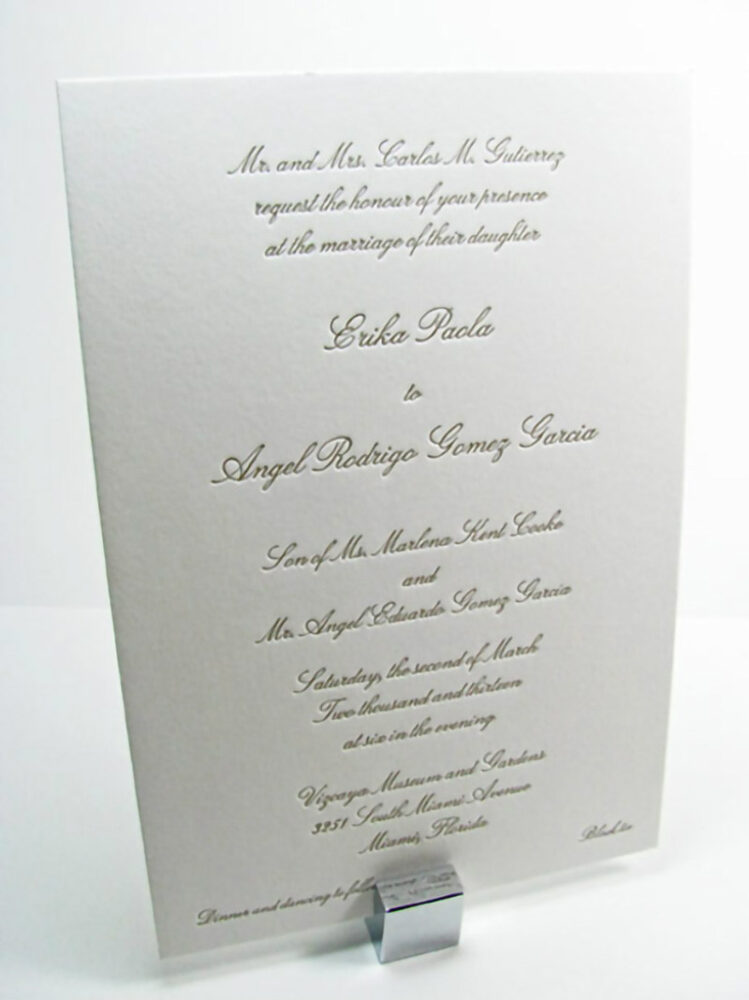 If you want to go the traditional way, there are designs that are stunningly beautiful that still make for a memorable invite. This design is pure simplicity that puts the emphasis on the event rather than the extras. There are no elaborate decorations that can take away the focus on what's really important.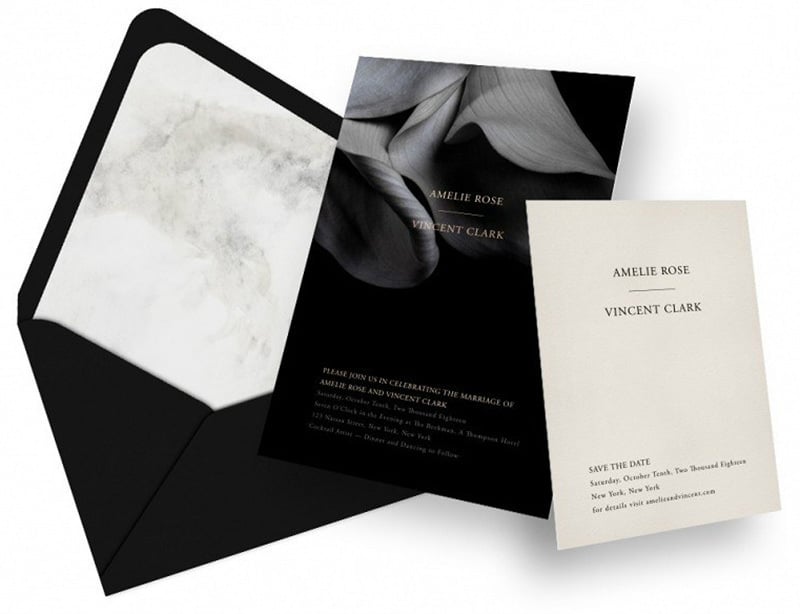 You can also go opposite the traditional way and take the alternative route via this black and white creation. This design speaks elegance and romance in ways you didn't expect on a wedding invitation design.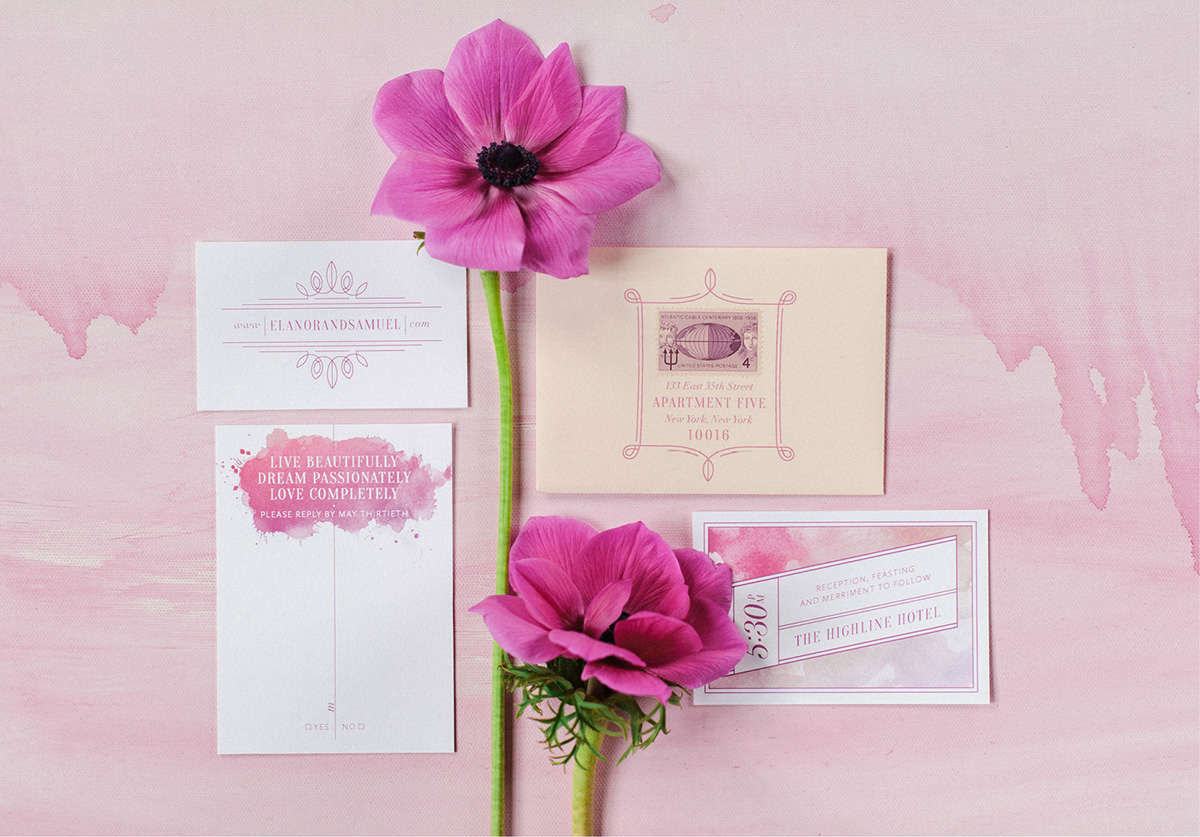 This invitation done in pink and purple fits the bill perfectly if you want a design that conveys romance as an alternative to the color red. It's subtle yet looks modern, tasteful, and classy. For weddings that take place in February, this is the perfect Valentine's Day-inspired wedding invitation design.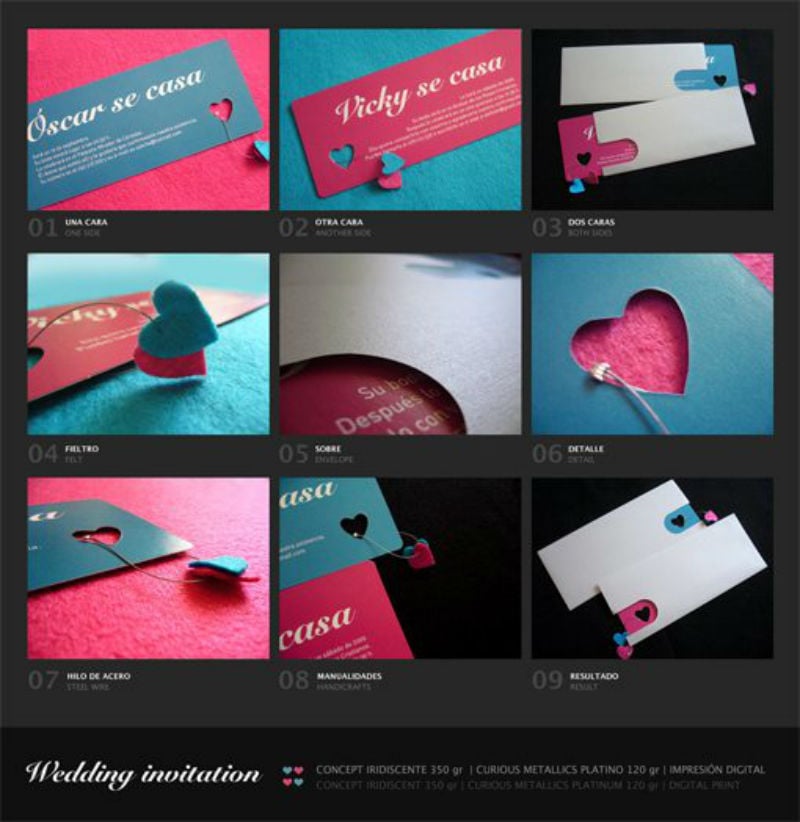 This design puts the excitement in opening the invite as it has many points of interest. It has cut-out hearts that dangle from the two cards within, one for the bride and one for the groom. It comes in blue and pink that represents the bride (pink) and groom (blue).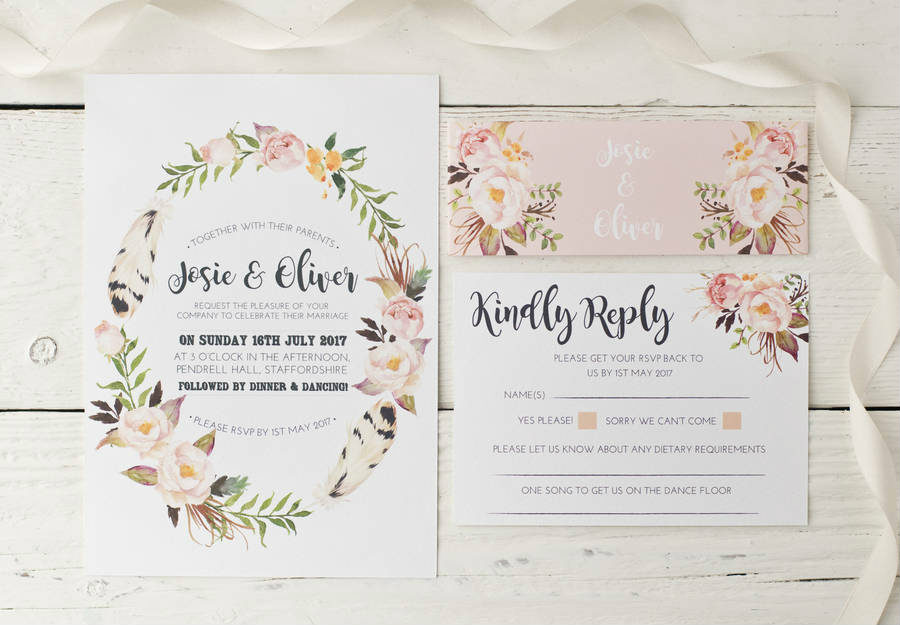 A wedding wouldn't be complete without flowers and to have them on your wedding invitation design fully captures the joy and beauty of the occasion. This design has the right amount of flowers with a playful undertone that is perfect for an afternoon event.

Everything about this wedding invitation suite is so beautifully crafted—from the flowers and branch drawings to the typography used. It simply oozes with romance and class. It even has a rustic image of a barn to complete the design and the large button that holds the whole thing together.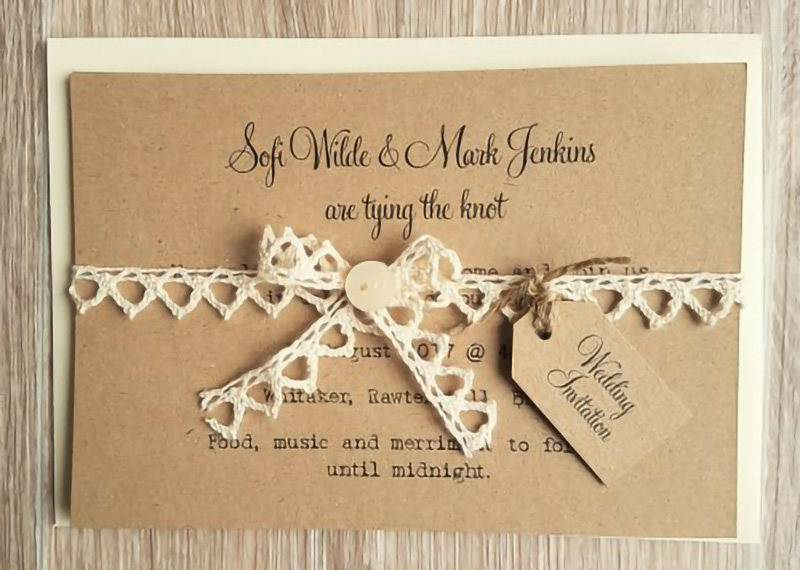 Created with brown paper and crocheted strings, this design uses the classic script and typewriter fonts that complement the overall vintage look. One of the prettiest we've seen, it has a young and fresh look despite being vintage.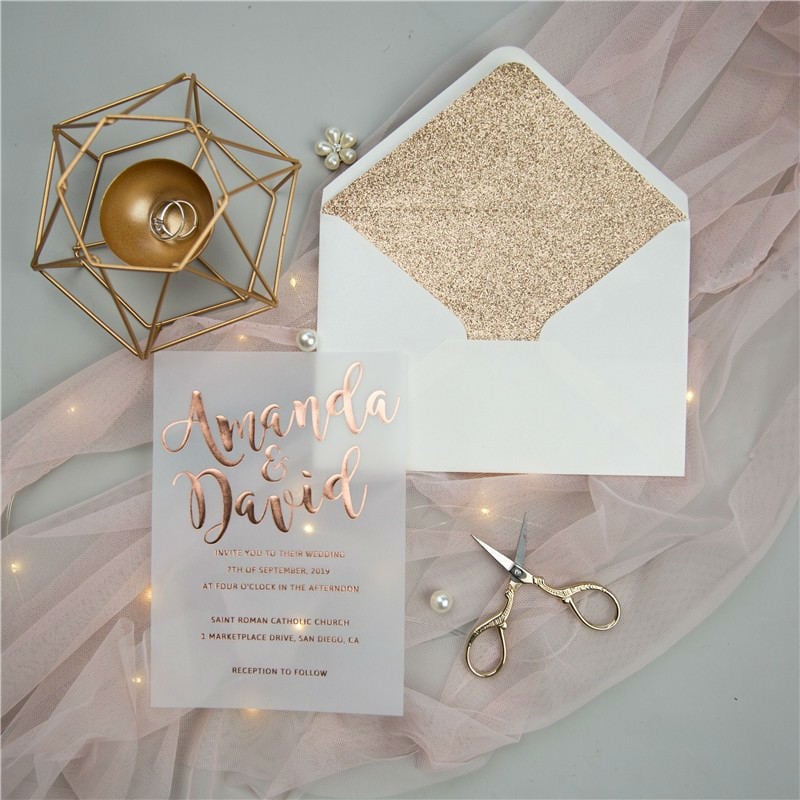 Embellished with gold, rose, or silver foil, this wedding invitation design exudes luxury like no other. It also looks very upbeat, thanks to the fonts used that project modernity and elegance at the same time. Even the envelopes are lined with foil to match the overall design.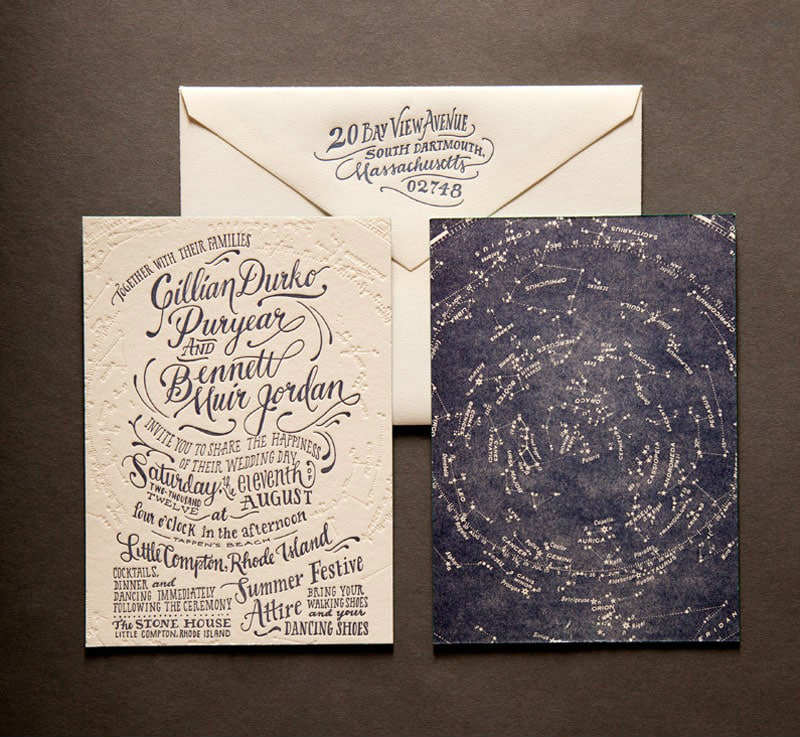 The reverse side of this invitation has a chart of the stars that give it the dreamy look and feel. The swirling layout of the content adds to the starry tone and mood. It uses a dark blue color background instead of black to give it a more romantic and light atmosphere.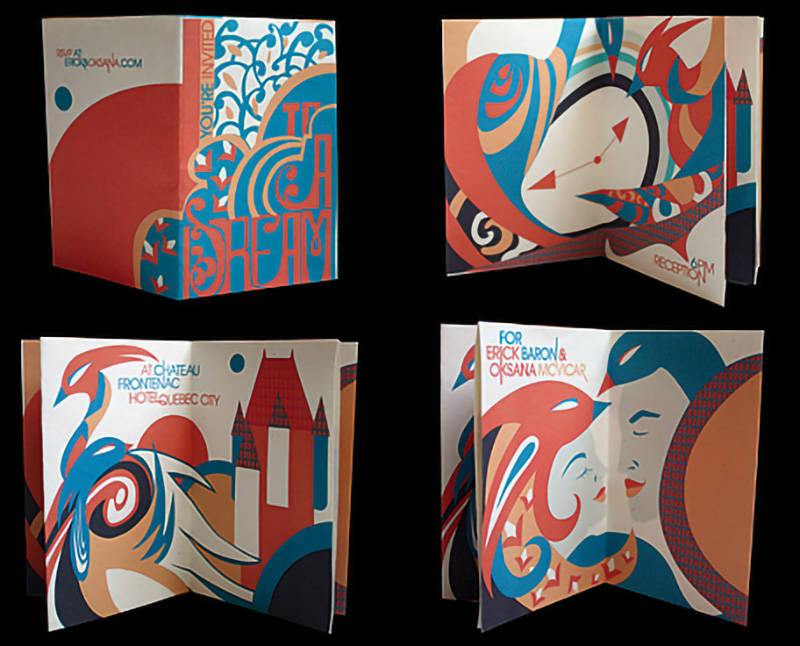 Using colors that aren't the norm for wedding invitation designs, this one is bright, energetic, and stylish. For couples who think out of the box, this design will make them stand out from everyone else.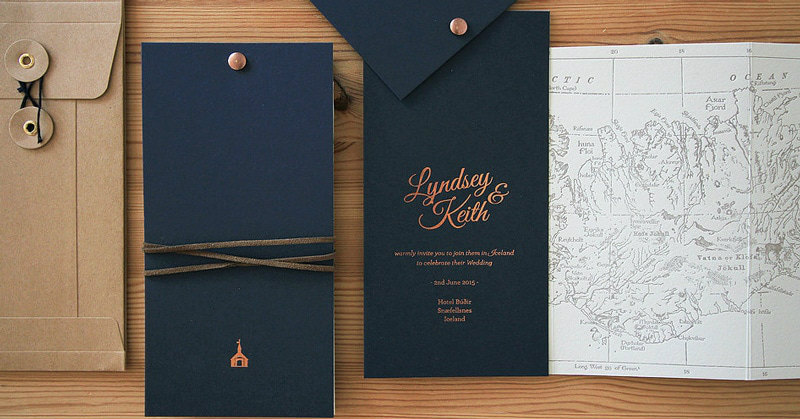 Brown envelop, leather string, copper foil on a dark blue background complete this Icelandic-themed wedding invite. Enclosed is a letterpress map of Iceland that adds that special touch. The colors are neither feminine nor masculine which work well if you're not into beige or pink.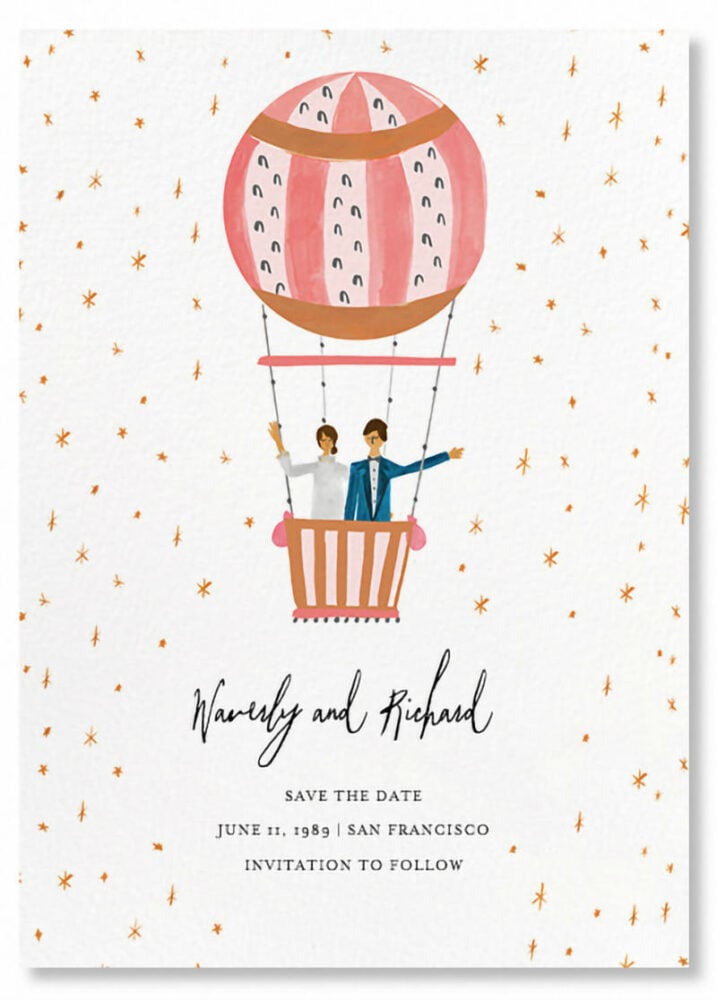 If you're partial to having a less formal event, this whimsical wedding invite inspiration can work for you. It is light and fun with a bit of playfulness that's perfect for that casual and easy wedding. The colors are warm and go well with the fonts used.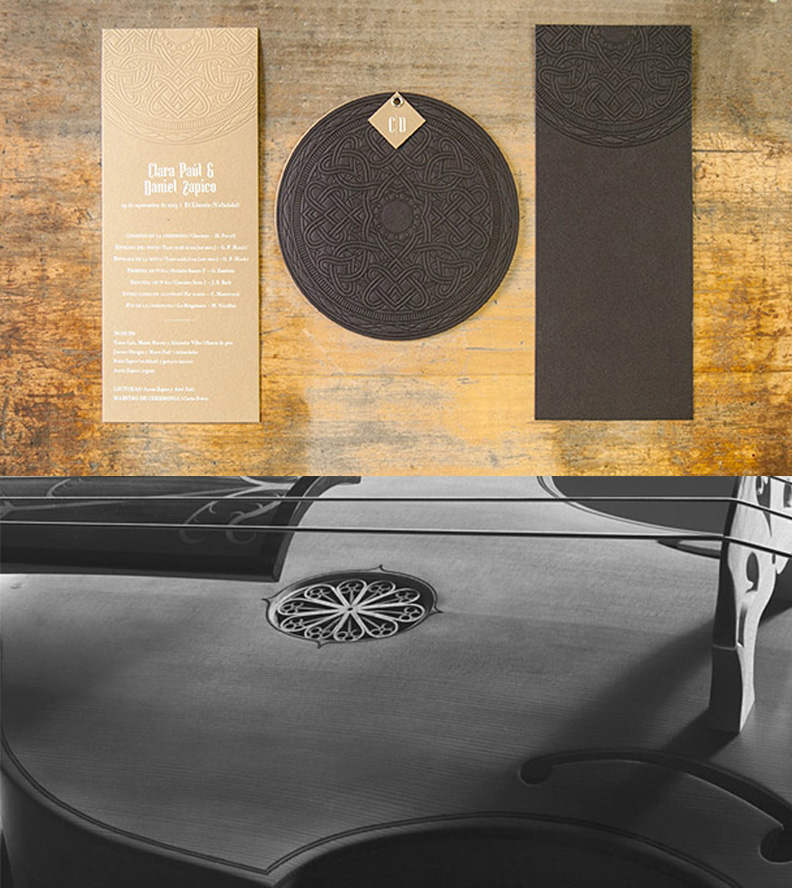 This wedding invitation design gets its inspiration from a baroque lute, as the lovers are musicians by vocation. The circular design on the embossed part of the card came from the engravings found on the musical instrument. The die-cut circles are beautifully executed to make it a great keepsake as well.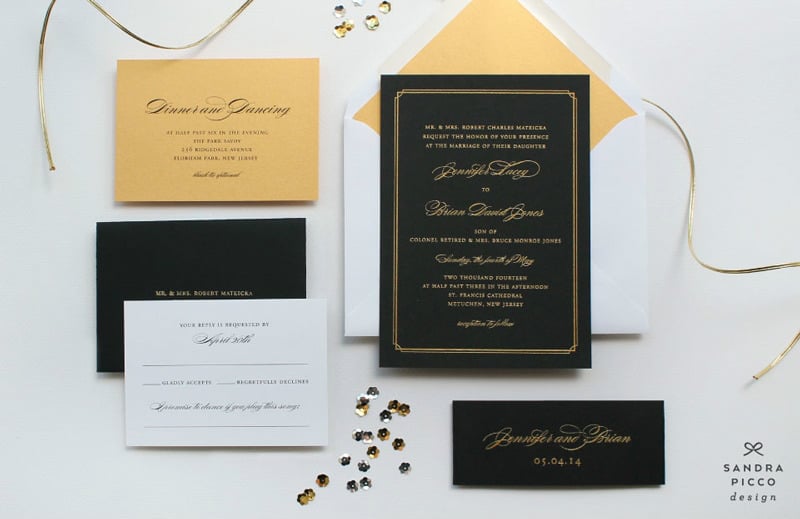 Elegance is a staple in the wedding industry and this design exudes a lot of it. Using black and gold for its color combination, it is the perfect choice for a formal wedding. The script and serif typefaces provide great contrast that adds a touch of Art Deco style.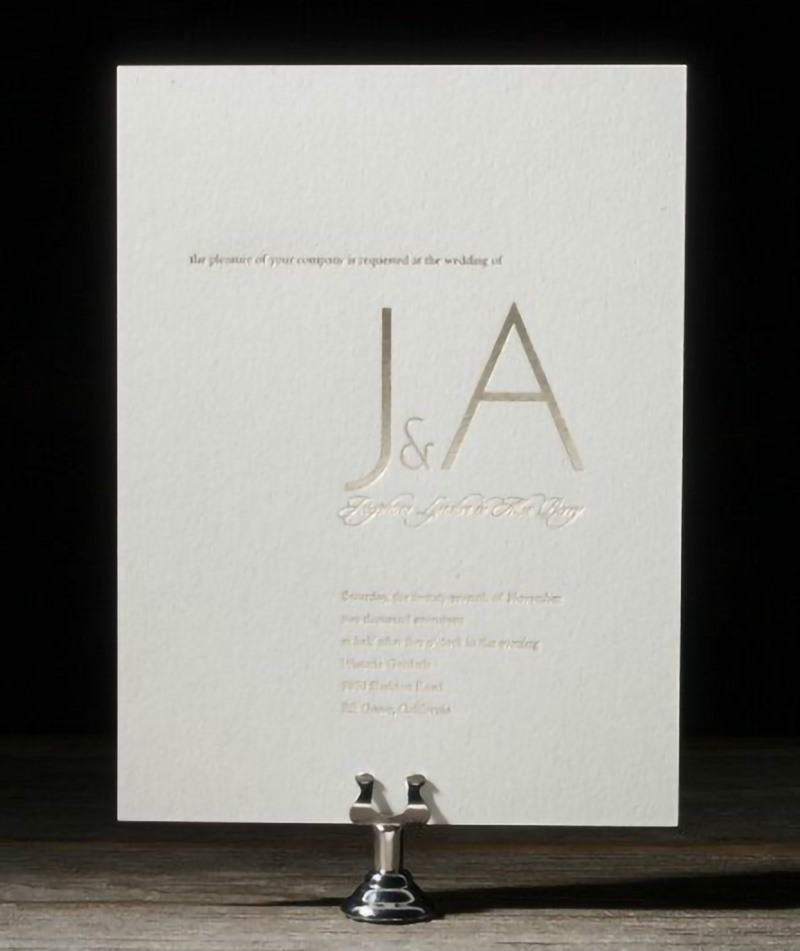 As they say, less is more so the minimalistic design approach says a lot without the clutter and crowding. It gives out a classy and timeless feel that would look as beautiful even when viewed many years after the wedding.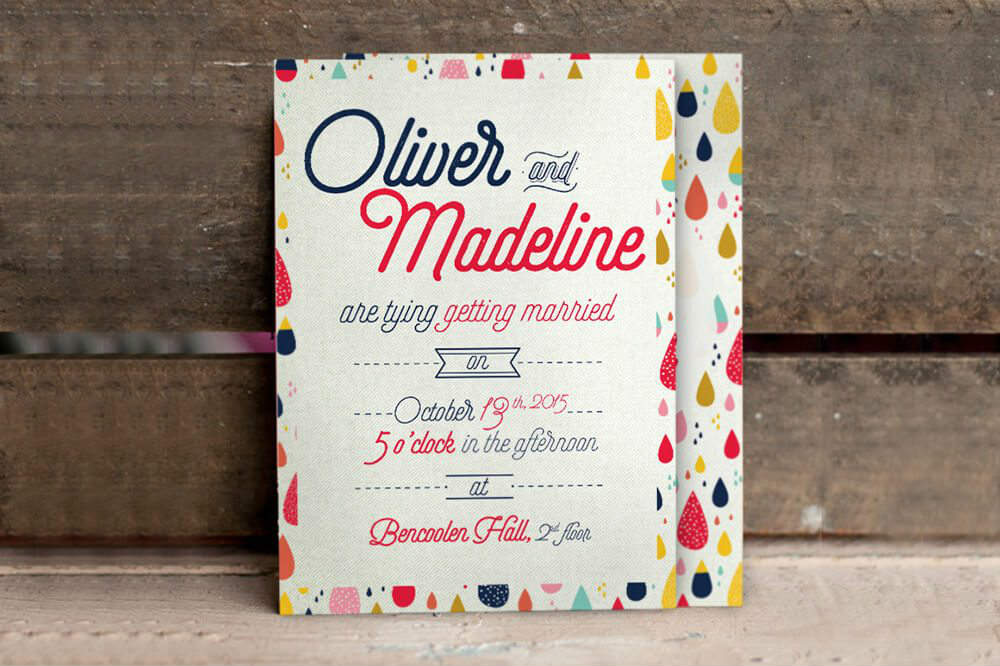 Another option for couples who want less than a formal affair. This design uses bright colors and bold fonts that go well with the overall design that's light and airy. Perfect for couples who enjoy life as they start a new one.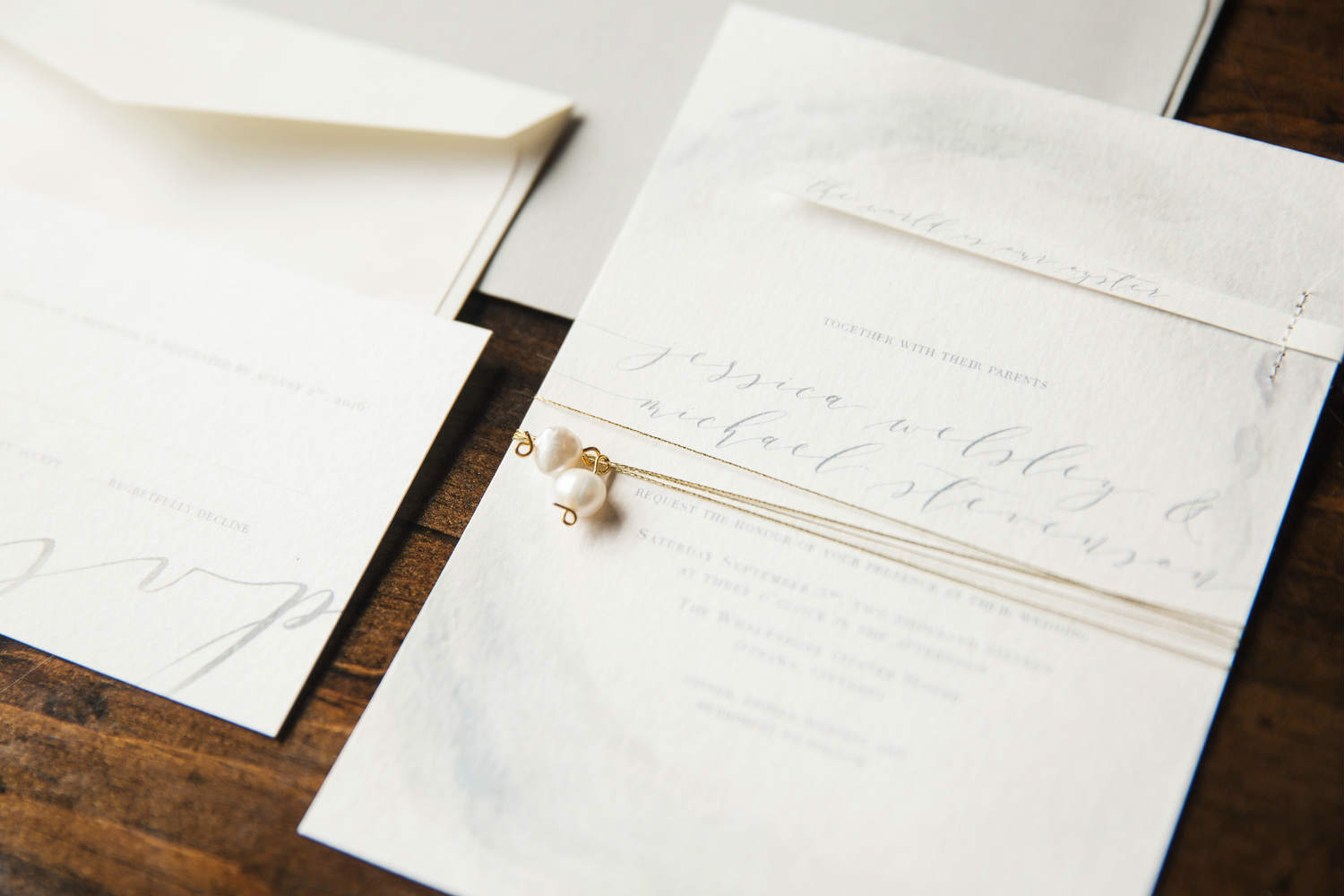 Light brush strokes for its typography and gold strings with pearls tied around the cards, this design is soft, delicate, and extremely elegant. From the invitations to the RSVP card to the envelope, everything spells glamorous.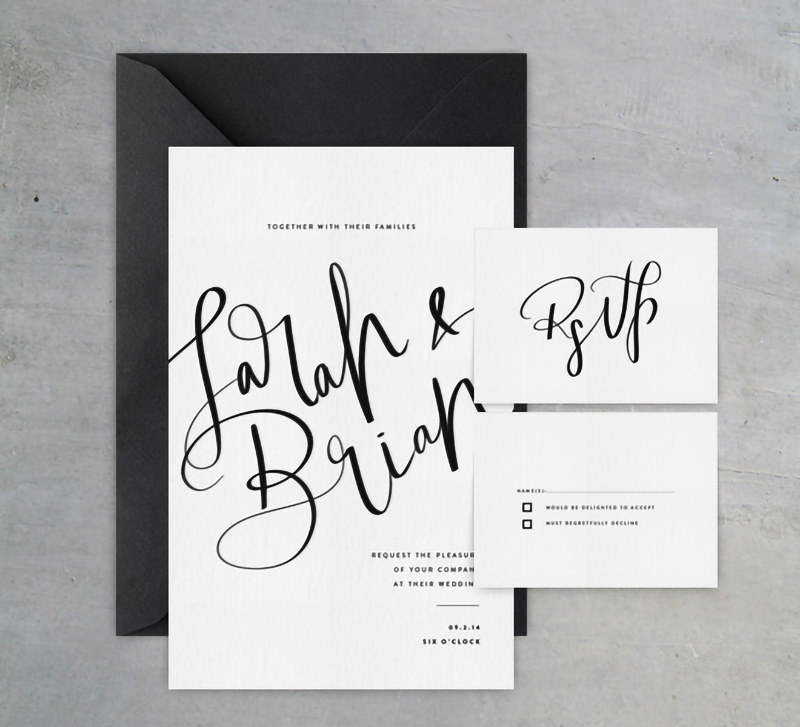 Wedding invitations normally come in pastel colors and dainty designs. This one is one step ahead in being unique as it uses only a single color, black, the least color anyone would use for weddings. But it's elegantly charming and beautiful, looks very modern and chic.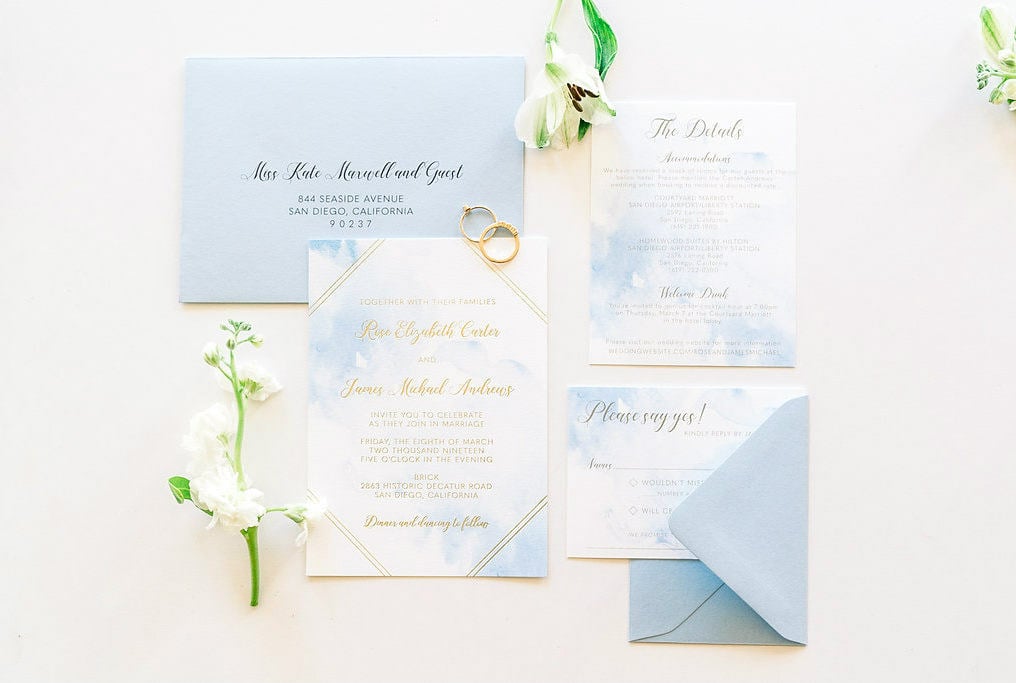 Perfect for that laid-back event for those wanting a wedding that's carefree and light. For beach, garden, or any destination weddings, this watercolor designed invitations are colorful and fun-filled. The colors used are cheerful and have a washed out design that's soft and easy to look at.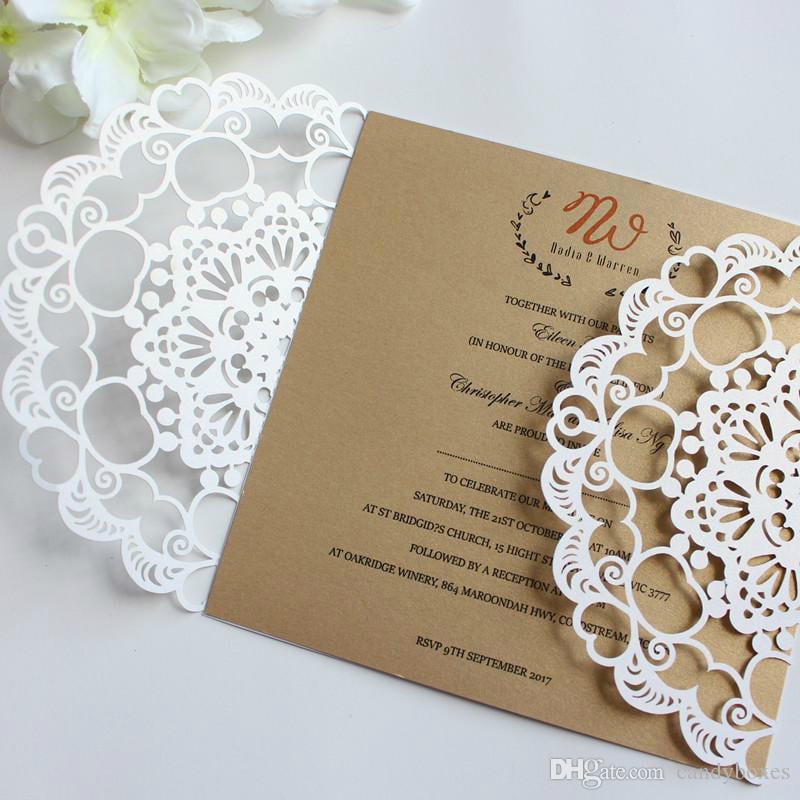 This country-inspired wedding invitation design has a laser-cut flower cover that looks elegant and lovely. It comes in white while the card itself is done with brown paper for that beautiful contrast.