Unethical digital ads are those that guarantee or promise something for the consumer, but end up being misleading or deceptive. It's misleading because it enables the consumer to believe the product is real and true, but sometimes consumers end up complaining due to false advertising.
Unethical digital campaigns have been common since the popularity of the internet rose over the years. In the early days, it caused trouble for users. Some of them are still existent, but more people are vigilant. There are also digital ads on social media that are considered deceptive due to it not being tagged by an influencer or celebrity.
Brands or businesses have a responsibility to promote their products truthfully. While deceptive advertising might work for some, it shouldn't become the practice just to sell products or services and earn revenue at the consumer or user's expense. One of the dire consequences for not being truthful in advertising is an investigation from an agency that protects consumers.
Agencies like the Federal Trade Commission (FTC) in the US or the Advertising Standards Authority (ASA) in the UK crack down on the misleading claims of companies to trick consumers. The Australian Competition and Consumer Commission (ACCC) is one of the strictest agencies that will ensure that claims made by brands are unsubstantiated.
In this article, we examine 15 cases of unethical digital ads from brands worldwide.
What are unethical digital marketing practices?
Unethical digital ads are misleading ads that provide false information about a particular product or service. Some examples are:
Click-baity images, videos, and titles that are irrelevant to the product
Not giving full disclosure about the side effects of a product
Bad-mouthing a product based on gossip or unproven reviews
Misleading customers about a product
Using some fear tactics such as supply shortage
Spam messages
Criticizing certain sex, race, group to promote a product
Spreading false information to the public about a particular product
What are unethical ads?
Unethical ads are traditional or digital advertisements that provide false promises to consumers regarding a product. Other factors of unethical ads are:
False information
Discriminates rival products
Provides misleading information
Provides facts against the public interest
Exaggerated claims about a product
Immoral messages
Concealing side effects of a product
What are examples of misleading advertising?
Some examples of misleading ads are:
Deceptive pricing – When a company sells a product with the wrong or misleading price
Bat and switch – This is when a company sells a product or promises service and fails to give it
Misleading images – When a company posts enhanced images of the product far from the original one
Unproven claims – This is when a company claims unproven benefits about the product
Comparison inconsistencies – When a company compares its product to competitors and nitpicks specific faults and inferiorities of a particular product
MATCH
Match seems to follow the trend of using subscription models to keep their users on the platform. However, Match used some deceptive ways to keep users on their platform.

Back in September 2019, the FTC filed a lawsuit against Match for promoting fake love-interest ads so users have a premium subscription on the site.

According to ABC News, one ad from the complaint reads, "Someone's Interested in You!".

It's considered as one of the many unethical digital ads because it's fraudulent and people could fall for a scam. Plus, there was no other information on how to avail of the subscription and cancel it.

Match alleges that they're vigilant in catching scammers to ensure the protection and safety of its users.
UNDER ARMOUR

Truth in Advertising (TINA), a non-profit organization, aims to ensure the protection of its consumers by reporting deceptive or false advertising by brands or businesses. In Dec 2019, they uncovered that the ASA found that Under Armour's Athlete Recovery Sleepwear is misleading consumers.

Under Armour featured a material called Celliant in sleepwear, which Under Armour says would help in muscle repair post-exercise.

Based on the ruling on ASA's website, the benefits don't seem to follow any scientific proof, and there's a lack of evidence in Under Armour's claims. As a result, the ASA recommended that Under Armour remove the ad from its website.
DERMITAGE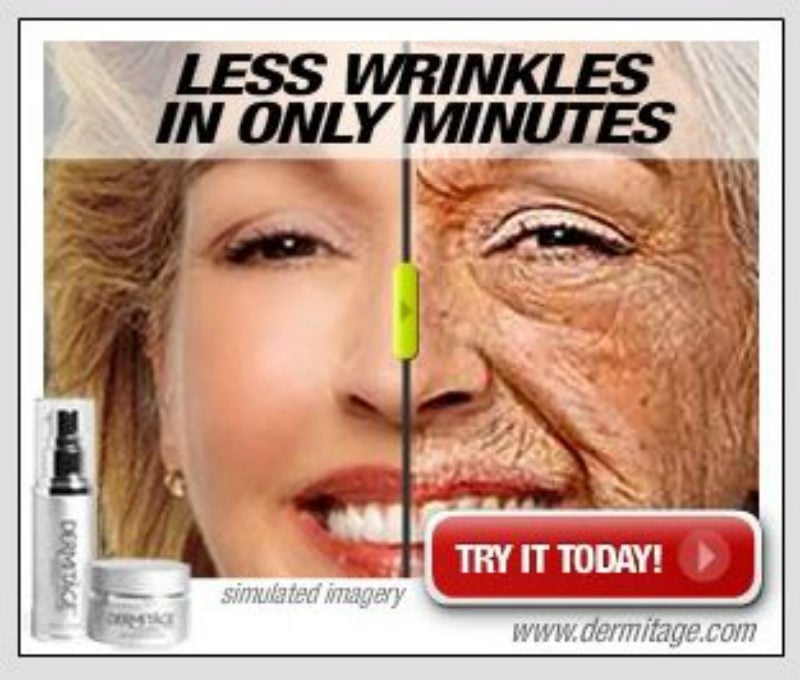 Cosmetics get flak for false advertising because of the supposed results. Sometimes, cosmetic products promise that it can remove wrinkles after a few uses. To demonstrate that it does, some brands use airbrushing or Photoshop.

As is the case with Dermitage. Dermitage advertises its products as if one would look younger and their wrinkles would be gone. As one can see in the ad, it's an unethical digital ad because that type of transformation won't ever happen.
WEIGHTING COMFORTS

Weighted blankets are all the rage for many anxious patients. It provides better sleep and comfort from anxiety and stress. While that's the case for most weighted blankets, one company named Weighting Comfort had to discontinue some of its claims.

The National Advertising Division (NAD) investigated the efficacy of the weighted blankets that Weighting Comfort produced. NAD recommended changing the wording from "help you sleep" to "may improve sleep…" Besides, NAD found that Weighted Comfort shouldn't claim that it helps reduce anxiety, however it may use the word security as a better term.
APPLE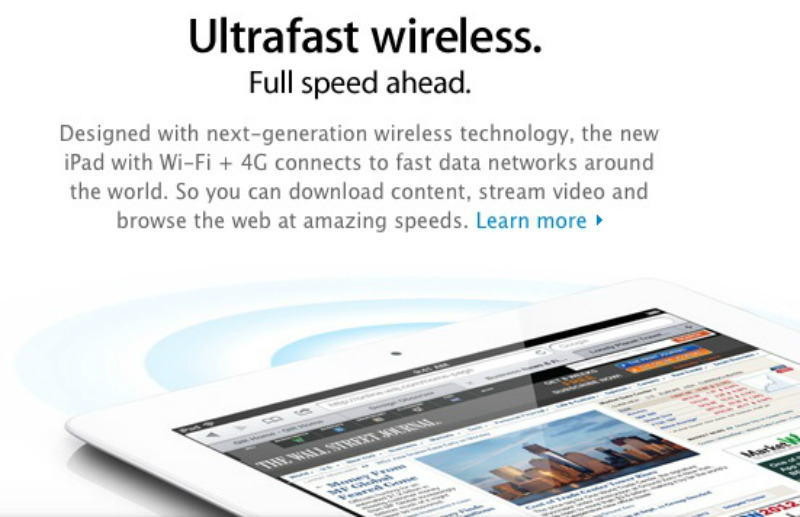 Even tech companies may have some form of false advertising too. Sometimes, it's a way for tech companies to entice consumers to purchase their items over others.

Apple was under fire for advertising the availability of 4G for its new iPad model. Agencies from the UK and Sweden investigated while Australia fined the US-based companies. Those agencies found that the 4G feature doesn't work in their respective networks.

As a result, Apple was forced to pay a fine and compensate those who bought the device.
Generate leads the most obvious way

Your next ad will do well...if the design is right.

I need this!
SAMSUNG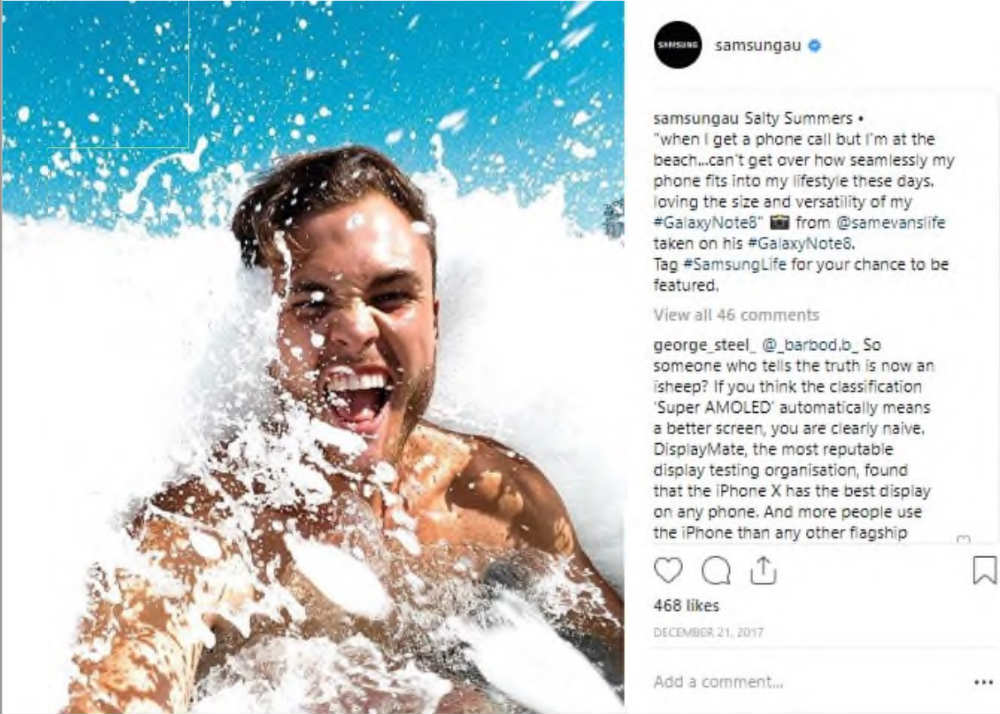 Australia hits another tech company for false advertising. Samsung's water-resistant feature caused doubts on the ACCC.

It was misleading for the ACCC because the feature hasn't been tested in different water conditions. According to the statement released by the ACCC, some consumers have had issues regarding the water-resistant feature.

In July 2019, Samsung was ready to face the charges head-on.
VIRGIN MEDIA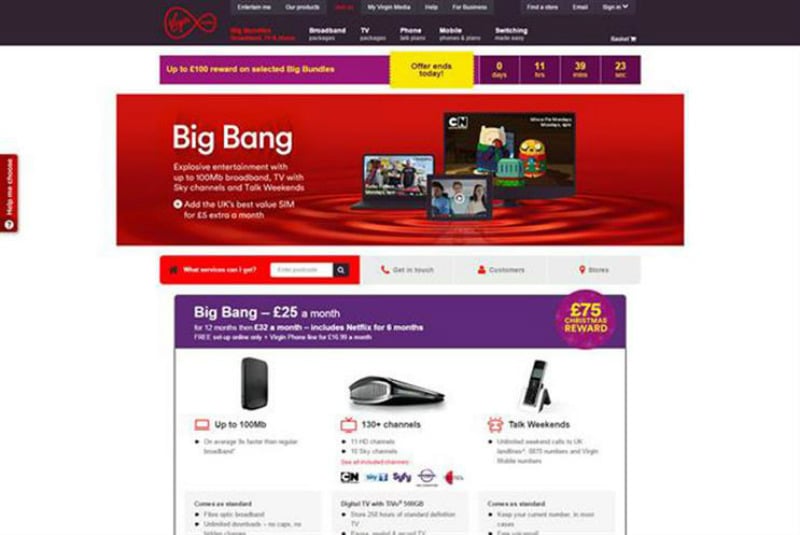 Virgin Media, an internet service provider in the UK had two instances where they had misleading ads.

The first was in 2013 wherein it alleged to have unlimited downloads. It meant there was no "traffic management" in place that would have reduced speeds once a user reached the limit. However, the ASA didn't fine Virgin Media for the offense but banned the ad due to misleading its consumers.

In another instance, in 2015, Virgin Media offered subscriptions that may have an increase in subscription charges once purchased. Virgin Media refuted by saying that they announced the price increase beforehand.

In the end, Virgin Media didn't promote the advertisements on their website and should make sure that it was clear regarding terms.
LUMOSITY
Lumosity is a brain training app that makes users play games daily to boost their brain power or enhance mental mindset and health.

Despite the app's premise and promise, it was under fire for promoting false advertising. According to the FTC, there was no scientific back-up to Lumos Labs' (the developer) claims to boost better mental performance and increase cognitive function as people age.

In the end, Lumosity had to pay $2 million for its unsubstantiated claims. The FTC also stated to provide an option to cancel the subscription of its users.
NESQUIK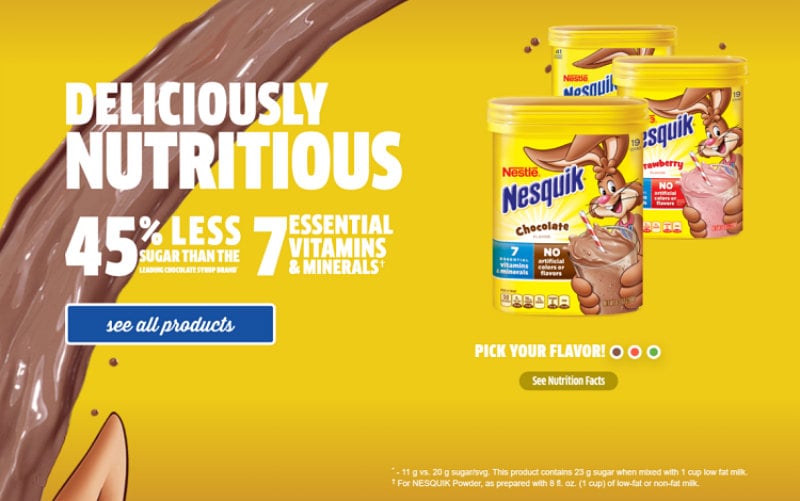 Food and beverages receive heightened scrutiny because of the statements (and sometimes claims) that its products are healthy. All this is to protect consumers who want to adopt a healthier lifestyle. Unfortunately, companies like Nestle have been called out for their assertions regarding their products.

Nesquik is one of the examples of false advertising. Nestle stated that 20.2 grams of sugar was due to the lactose found in milk. This may contribute to poor nutritional health for kids. In the end, Nesquik did remove the 20.2-gram claim, but it still points to milk raising the sugar levels of the drink.
DIAGEO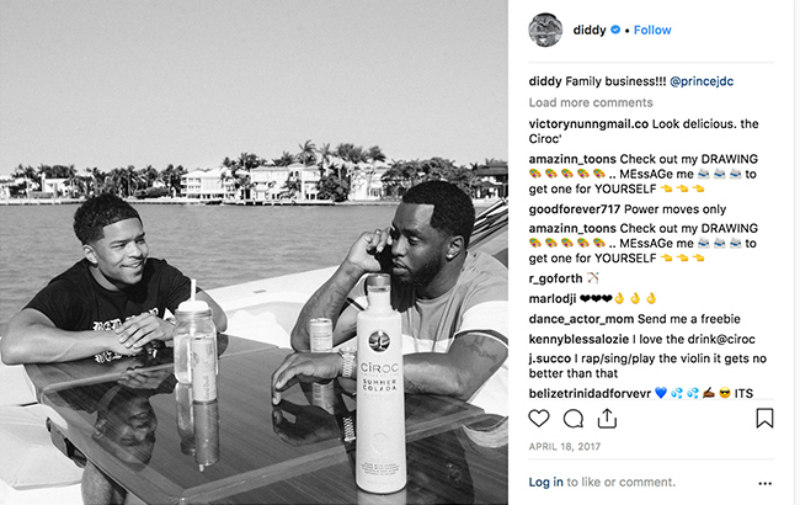 The Diageo case is another example of deceptive ads because of influencer marketing.

It's one of the many examples of unethical digital ads because celebrities aren't disclosing their products properly, which minors can take lightly.

Additionally, TINA also reported different ads involved kids, nudity, and even explicit language.

It's not the only time Diageo had an issue regarding their ads. The ASA also banned Diageo's Snapchat ad for their rum, Captain Morgan, back in 2017.
NANDO'S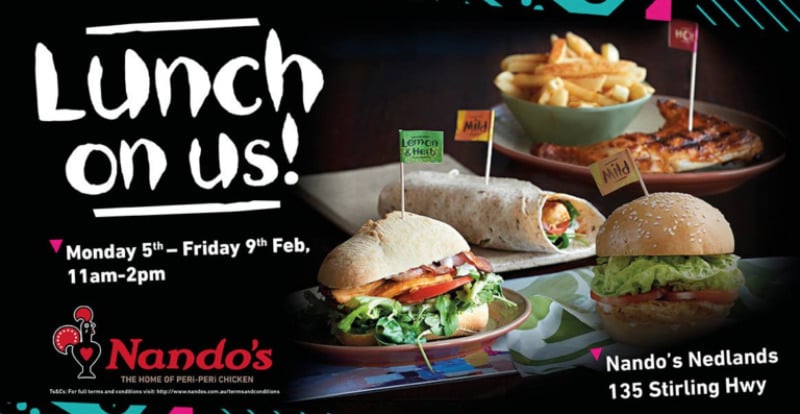 Nando's is a restaurant chain originating from South Africa, with locations worldwide in Asia, Europe, and Australia. The restaurant chain was the subject of false advertising one of their free lunches.

Based on an Ad Standards inquiry reported by Mumbrella, Nando's promoted free lunch only to 250 customers, which should've been present in the ad.

Due to a complaint filed, Nando's eventually discontinued the promotion, but the ad was still present on their Facebook page.
COLGATE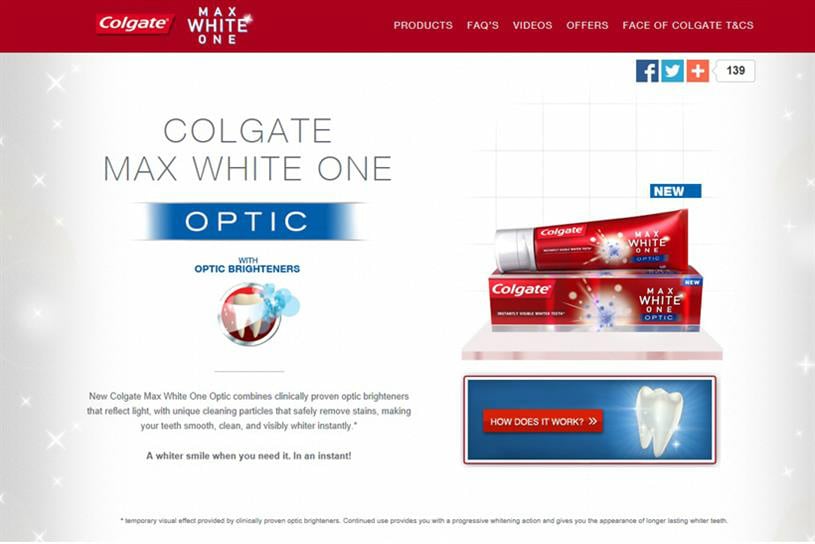 As reported by Campaign Live UK, Colgate-Palmolive's Colgate Max White One Optic wasn't true to one of their claims for brushing. Colgate-Palmolive exaggerated the instant whitening claim, which could deceive its consumers despite some of its ingredients and benefits with scientific evidence.

The ASA stated that the exaggeration should no longer be part of promoting their product.
JETSTAR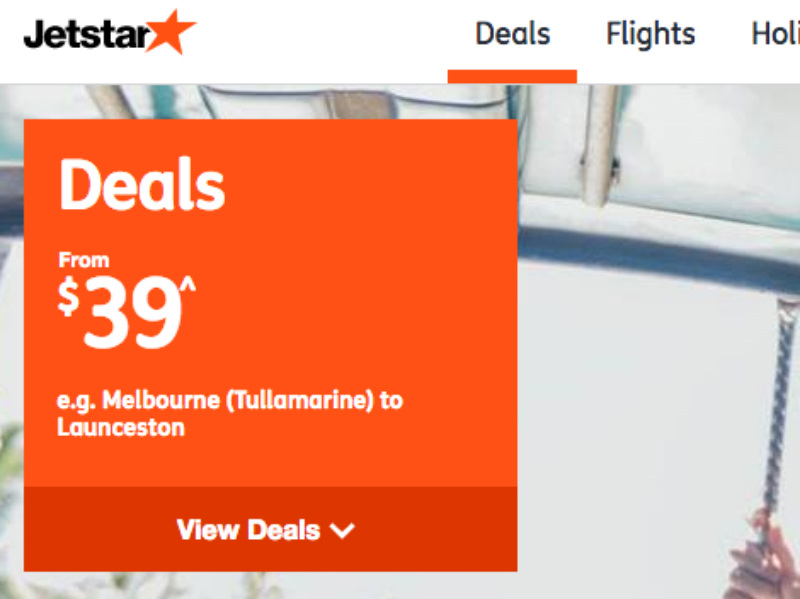 Commonly, airlines announce lowered fares to entice tourists. In some cases, airlines disclose or mention that there are other fees before booking. Jetstar, alongside Virgin Airlines, were fined by the ACCC for promoting false low prices on their advertisements.

According to the ACCC, it's called "drip marketing", because it doesn't disclose the additional fees or charges.

Jetstar and Virgin paid the fines up to over USD 515,000.
FIT TEA & FLAT TUMMY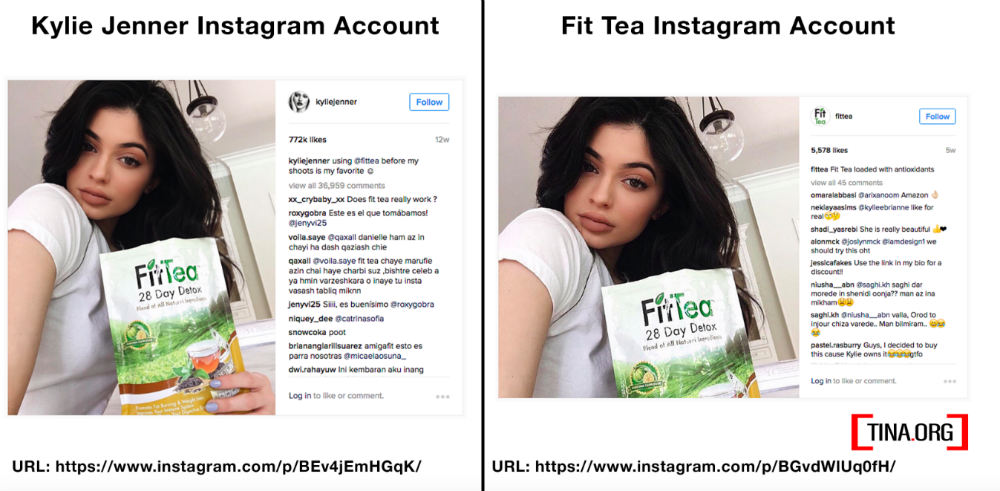 Weight loss products have long been an issue because of their advertising practices. Sometimes it appears as pop-ups or pay-per-click schemes.

Celebrities may also contribute to unethical advertising. On their social media accounts, celebrities may endorse a product without tagging it properly

The FTC provided guidelines for celebrities and influencers so they can disclose any brand partnership they have. According to the FTC, it's to reduce deceptive ads and promote honesty as they endorse brands.

Unfortunately, some celebrities have promoted weight loss products like Fit Tea and Flat Tummy Tea that may cause some issues for followers. In some cases, celebrities didn't tag these products that the FTC may consider a deceptive or an unethical digital ad.
TREXIMET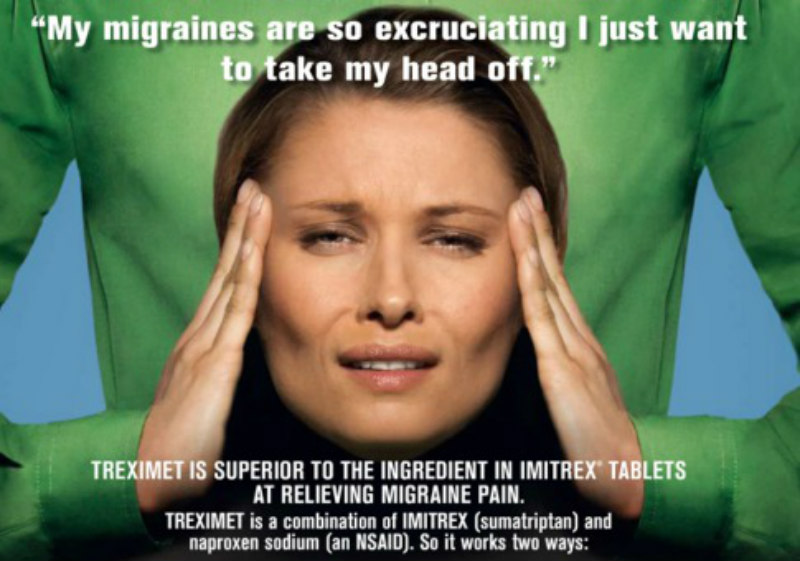 Pharmaceutical companies also receive backlash for not disclosing any side effects or don't include any scientific claims. In the case of GlaxoSmithKline's (GSK) Treximet, in one of their digital ads, a woman removed her head from her body because of a migraine but smiled after taking Treximet.

However, GSK didn't disclose the side effects of the drug, which earned them a warning from the FDA.
Requesting for an Ad Design on the Penji Platform
It's easy to request any design on the Penji platform. It takes three clicks to do so. Here's the four-step process in receiving your design.
1: Create a Project

Some graphic design services will have you fill out complicated forms at the start. We don't do that at Penji. We know how precious your time is. We cut down complicated forms so you can request designs in a snap.
To start, click on Create a Project. From there, click on any ad type. After that, you provide a design brief.
Tip: Specify your design brief by adding reference links and colors to reduce delays in designing.
2: Connect with a Designer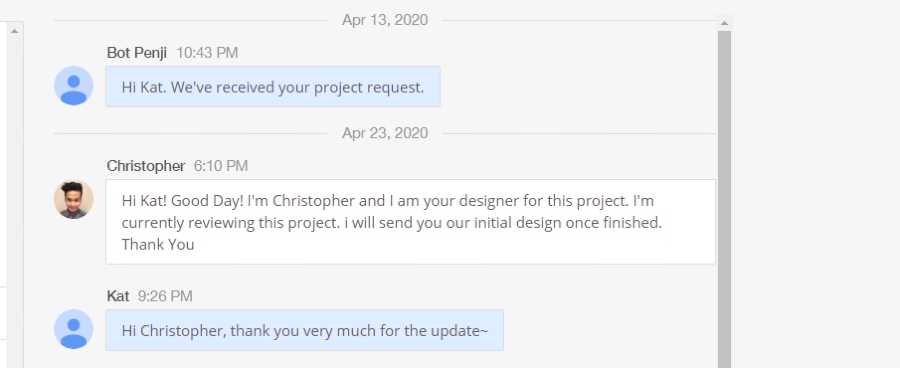 After clicking submit on the design brief, we assign you to one of our vetted designers. We make sure you get a professional and trustworthy designer. You won't experience any MIAs or late submissions.
3: Review and Provide Feedback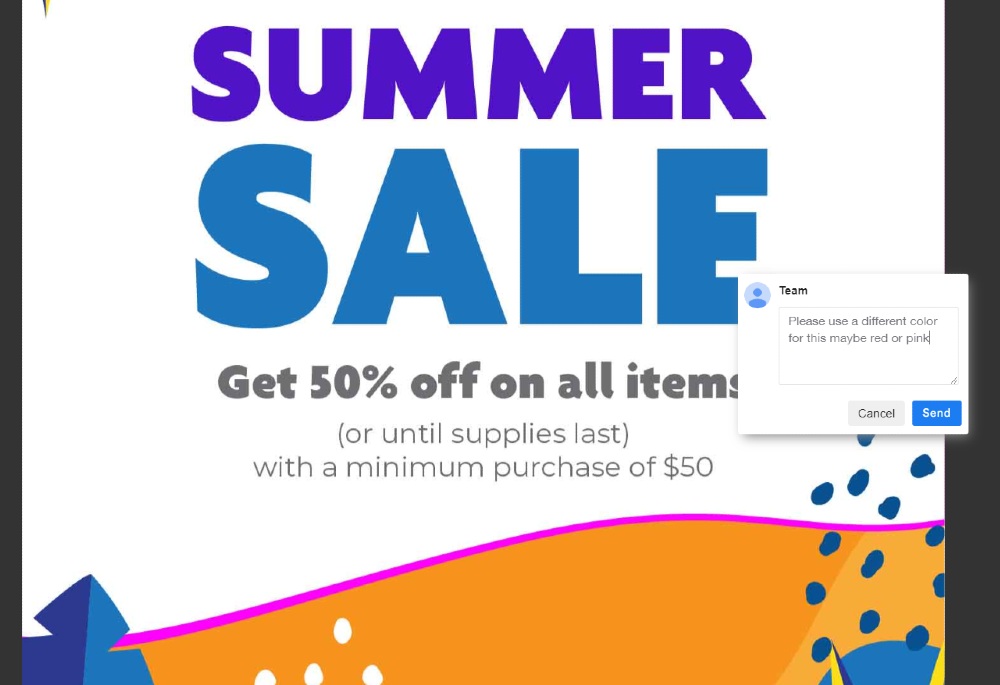 Penji designers ensure that you get the first draft of your design within 24 to 48 hours. This way, you get designs in half the time.
In any Penji plan, you have unlimited revisions. This allows you to point out features of the designs that need more improvement. To do that, use the point-and-click feature integrated into the software. This way, the designer knows how to enhance your design.
You'll get revised designs within a 24-hour window. So, when you need the design immediately, you can download and use it.
4: Download and Mark as Complete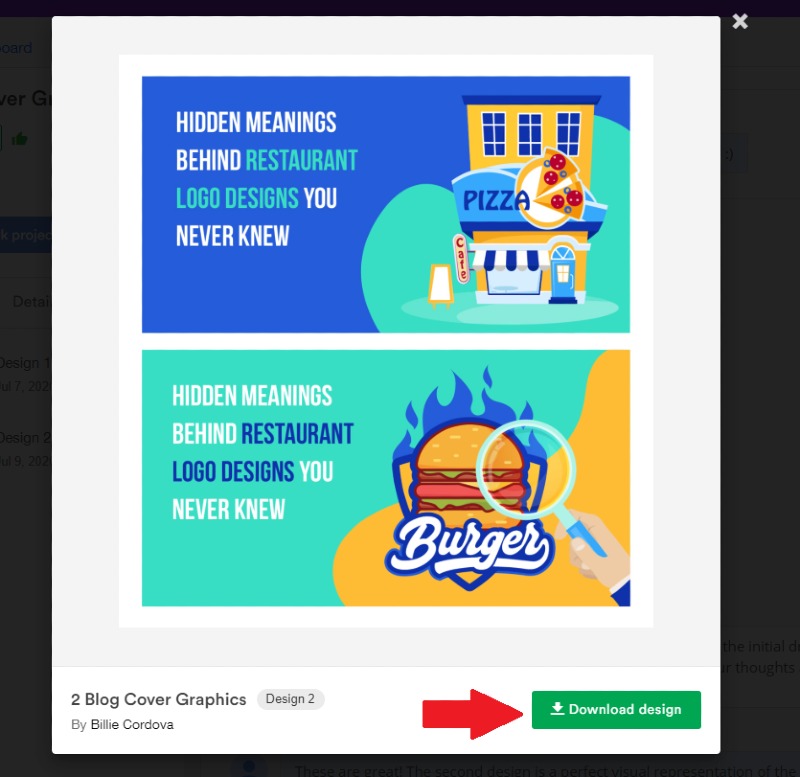 Once you receive a design you love, you can download it from the Penji platform. You won't have to access any other website to download it. The Penji platform is an all-in-one solution for all your design needs.
Click on View Design, then the green download button, and the files are all yours!
Don't forget to mark it as complete too. This way, you can request other ad designs or visuals.
Key Takeaways
Some brands may not know it, but they're promoting unethical digital ads on their websites or social media accounts. Brands should become more aware and vigilant of their advertising campaigns because they can deceive or mislead their customers or users.

In most cases above, it seems that through the intervention of agencies and organizations, some amended or took down their ads. It should serve not only as lessons for the above-listed brands but for other brands or companies and advertisers as well.
Receive ad designs that won't get you into any trouble. Penji designers know how to produce high-quality, compelling, and compliant ads. You can rest easy when you promote your products and services through Penji.
Get the Team plan priced at $499/mo. Get all the designs you need in one month. No more hiring, no contracts, cancel anytime. No need to hire freelancers for every project. Penji has got the all-in-one solution for all your design needs. Watch a Penji demo to learn how Penji could give your business a boost.