A typeface is a seemingly miniscule component of your brand aesthetic. Who notices what font you're using? Consciously? No one. But subconsciously, fonts communicate subtle information to readers – they're part of your design and overall personality. They make an impression, although a subtle one.
As graphic designers, we're always keeping pace with design trends, and that includes font styles. We don't want our designs for clients to be too generic, but they also needn't be too eccentric.
The following fonts are distinct, yet palatable to a wide audience. Let's look at 8 trendy font designs that are relevant right now in 2023.
Ephemera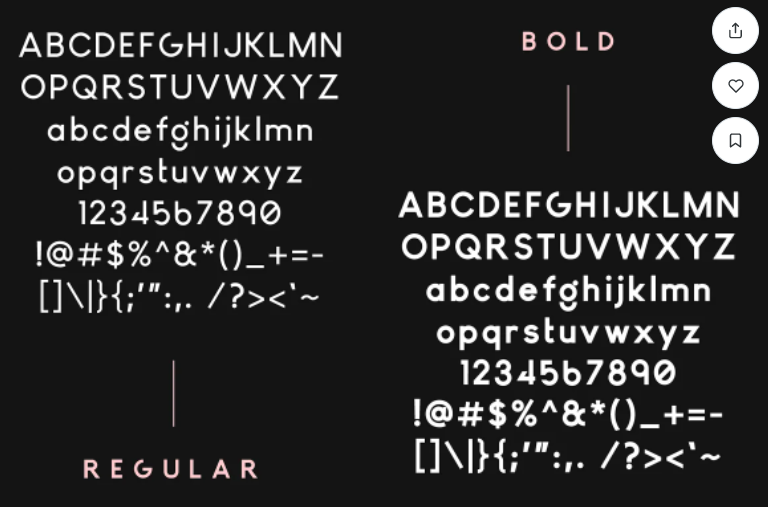 Ephemera is the work of designer Barrett Reid-Maroney. It draws influence from both blackletter and serif typefaces. This typeface is as contemporary as they come. With a limited range and high contrast, Ephemera is perfect for display font but lacks the clarity needed for most body text.
Sceagus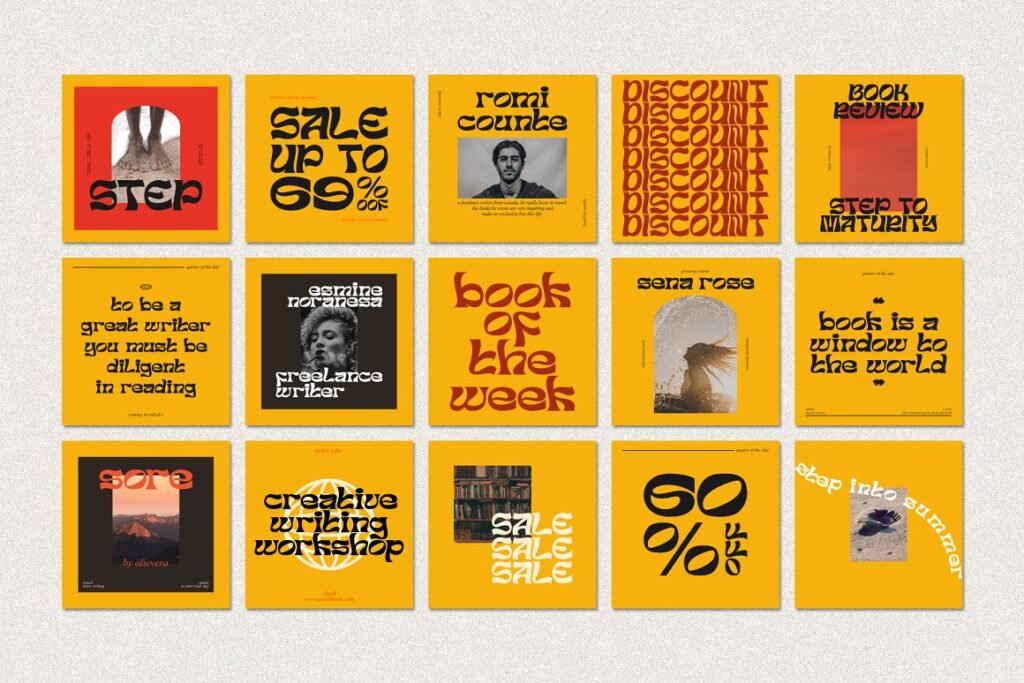 Another trendy typeface is Ngene's Sceagus. It's whimsical and elegant, making it an excellent option for display text, logos, magazines, web design, and posters.
Raks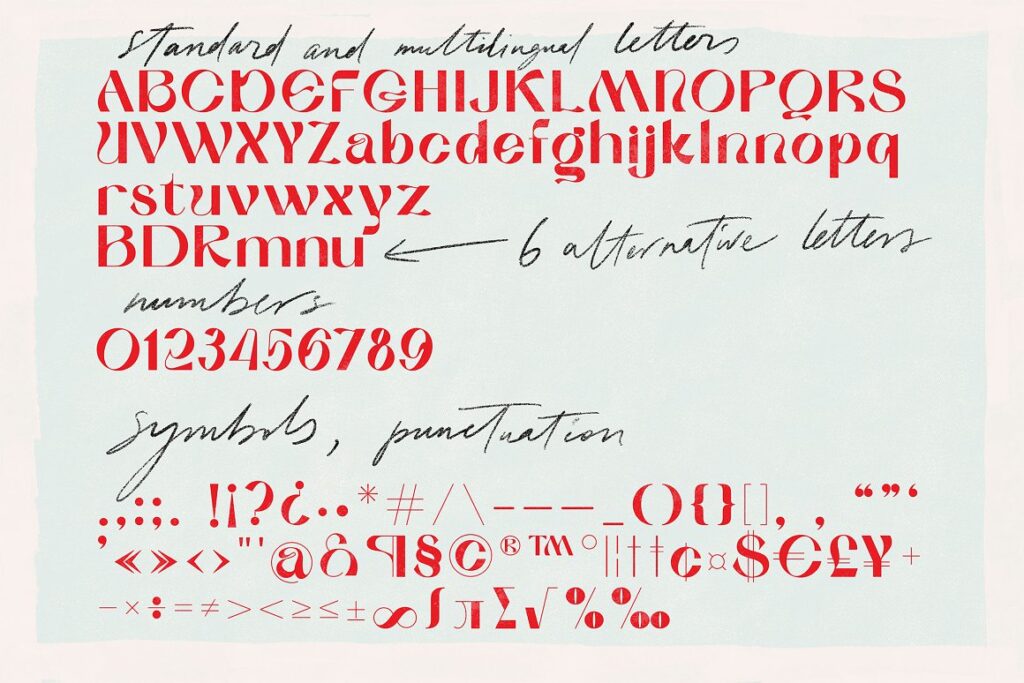 This display text was designed by PeachCreme. Raks is an exercise in experimental elegance, providing you with ample grist for a standout logo or magazine headline. It feels like a cross between quasi-handwritten text and waving banners.
Happy Fat Font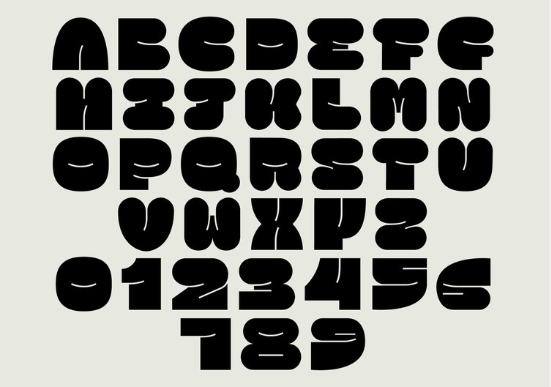 This new typeface was cooked by Jazlyn Fung. Her creativity is on full display with her lockdown-inspired typeface, which has been heralded for its inclusive, body-positive subtext. Her website states, "[Fung] loves to draw illustrations and Typeface that have a sense of humor but also create an emotional connection to people."
Happy Fat Font's "growing belly" look is meant to reflect the collective reality of 2020's covid lockdown. There is a limited palette of uppercase characters and numbers. This font is most effective as a zeitgeist-capturing logo design.
Geomatik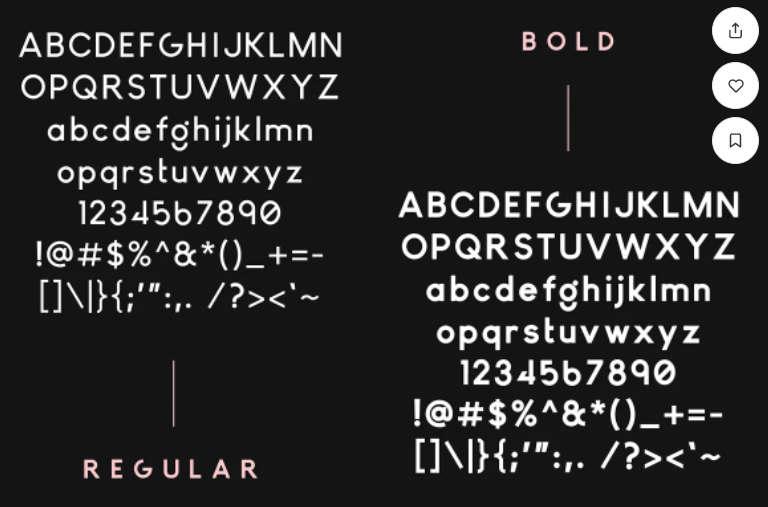 New Tropical Design's Geomatik is a sans serif with a futuristic tilt. It's heavily geometric as the name suggests. Geomatik is interesting because many of the characters are simple low-contrast grotesque shapes. Some of the characters have a very eccentric flare, such as the G, K, and certain numbers.
This typeface comes in two styles: regular and bold. Geomatik font design is perfect for business cards and pairing fonts. Modern fonts always exude a professional essence.
GT Haptik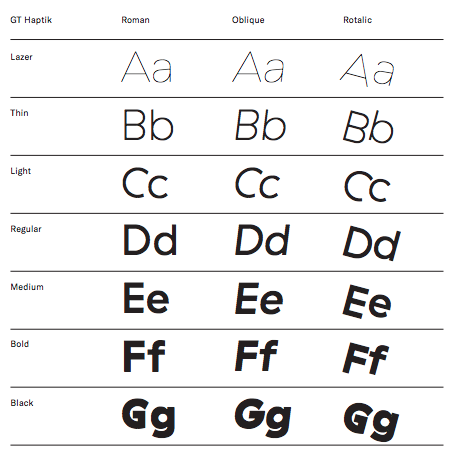 Grillitype is based out of Switzerland. They are responsible for designing a host of worthy typefaces. Among these, is GT Haptik.
Offering an interesting take on a simple geometric sans serif, is GT Haptik. Its most notable feature is its uppercase R, with the leg piercing through the bowl of the letter. Besides this quirk, the letterforms are all quite traditional.
The style family includes lazer, thin, light, regular, medium, bold, and black. All are available in Oblique. All are available in Rotalic, which adds an eccentric tilt to each of the characters.
Rector

The fancy font Rector was designed by Hrvoje Živčić. This trendy word font offers a medieval impression with a 20th century twist, feeling both regal and working-class. It is a perfect classic but modern typeface.
This low contrast serif provides a fertile bounty of sixteen styles split between two families. Among them are extra light, light, regular, medium, bold, and black.
All are available in italics. Additionally, Rector offers two display text options. The options are 'hairline' and another as 'outline'.
Gravis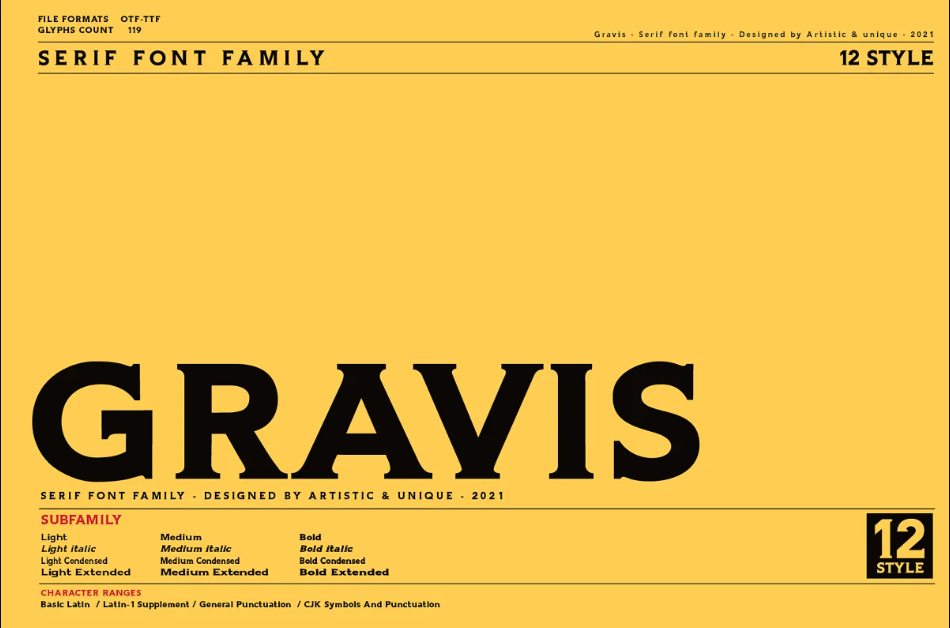 Created by Artistic and Unique, a graphic designer based out of Istanbul, Gravis fuses a modern air with aged, western evocations. These visual elements are great for building a brand aesthetic and custom products.
This trendy font offers 3 subfamilies: light, medium, and bold. You can find this typeface in italic, condensed, and extended styles, for a whopping 12 styles.
Looking for a designer to effectively wield the right fonts for your next project?
Need help with graphic design?
Looking for a designer to effectively wield the right fonts for your next project?
Penji is here to save the day! With a team of vetted professional designers, we take custom design requests on a rolling basis. Get your graphics back in as little as 24 hours and order all the revisions you need right within our user-friendly platform – ads, social posts, illustrations, business cards, you name it!
It's never been easier to get unlimited graphic designs to streamline your business or any project you're working on. Let us help your project become wildly successful with a steady stream of customized designs that speak to your core audience.