We can now delight in the beautiful sycamore, maple, and acorn colors once again as Thanksgiving knocks on our doors this season. While the crisp autumn breeze brushes through our hair and Thanksgiving dishes explode in our palates, everyone will undoubtedly be in a state of shopping frenzy.
If you're a marketer, try these 12 easy Thanksgiving design ideas this season. And if you need help with your Thanksgiving visuals, subscribe to Penji. Check out their work here. Check out their work here, or better yet, get a sample of them for free when you download these designs for your Instagram posts!
1. Doll up your sites and social media channels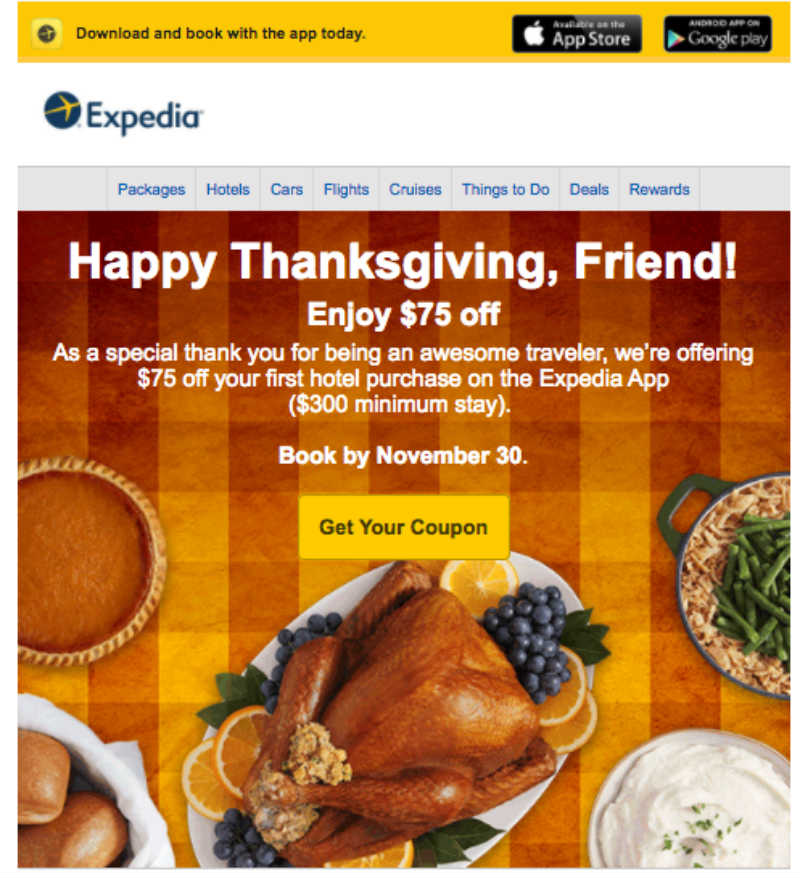 As a brand, celebrating during important holidays and observances can create a far-reaching audience affinity. For example, celebrating Hannukah or Kwanzaa can invite more supporters from other countries. And the first step to jumpstart that initial invite would be sprucing up your websites and social media channels.
No graphic designing skills? You'd be surprised how technological advancements can help you out in that department. You may grab some royalty-free images from websites like Canva, Unsplash, or Pexels. If you want a more customized web design, hiring graphic design services is undeniably worth the monthly upkeep.
2. Promote products with seasonal elements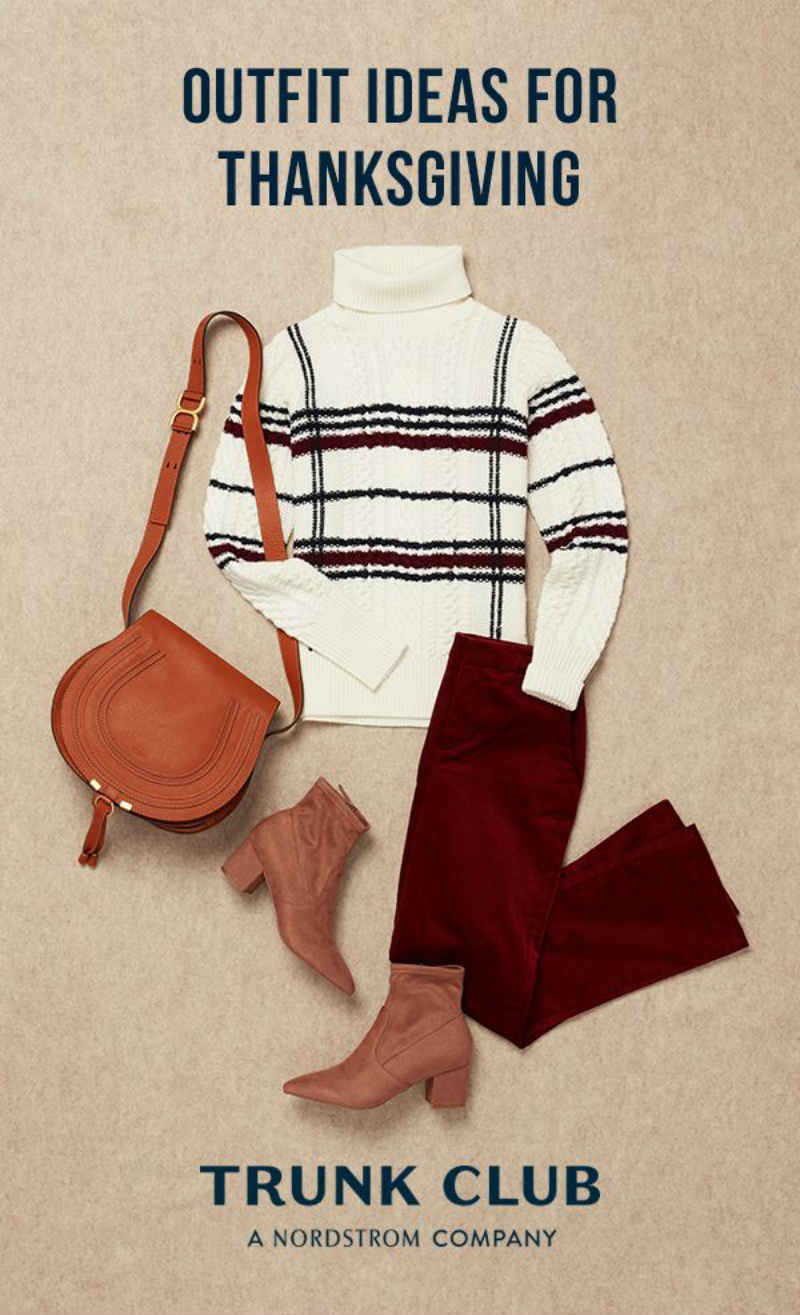 Since Thanksgiving can give anyone a million flight of ideas, it's best to strike while the iron is hot. Help them in their dilemma and squeeze in your products for a boost in sales.
For example, if you own a pet shop, market dogs wearing a Thanksgiving-inspired costume. If you own an apparel company, dress up your models in a Thanksgiving outfit.
3. In-store Thanksgiving freebies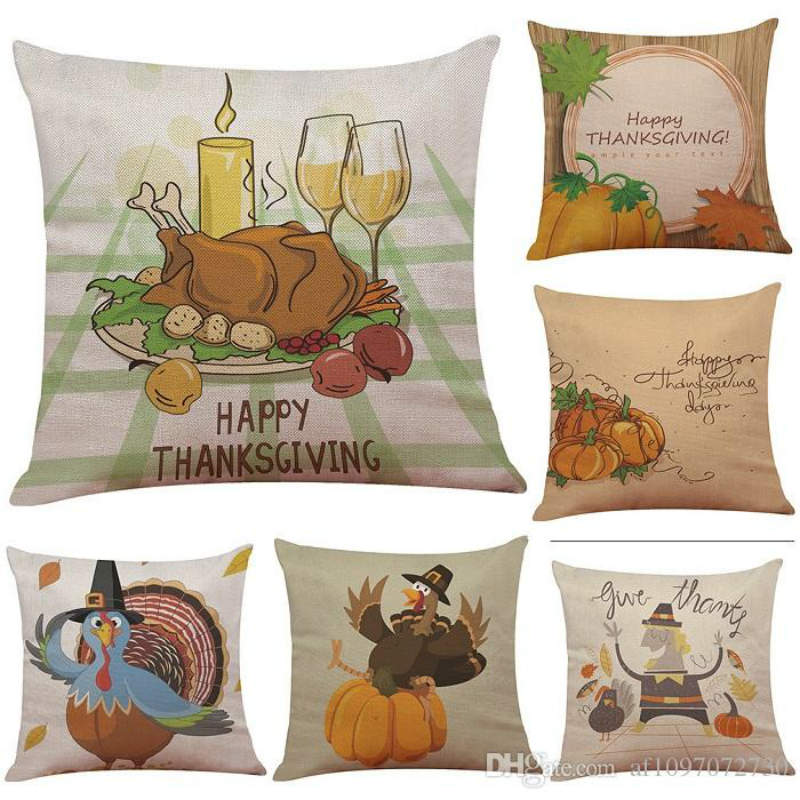 Since Thanksgiving is ranked in the top three most vital holidays in the US, people will likely spend during this season. And if they do, your brand should spend some to earn some as well. Think of Thanksgiving promotion freebie ideas that create tremendous marketing magnitude for your brand. If there's a little budget involved, you can give out freebies to your regular customers or those who reach a purchase threshold.
4. Decorate your store
Since people will be scouring for Thanksgiving essentials, put your store in the first line of the marketing offense. Decorating your brick-and-mortar store with seasonal elements will attract any passersby. You don't have to buy all the decorations in the outlet's Thanksgiving aisle, giving your store a little makeover will suffice. In fact, you can take the DIY route if need be.
5. Sell limited edition products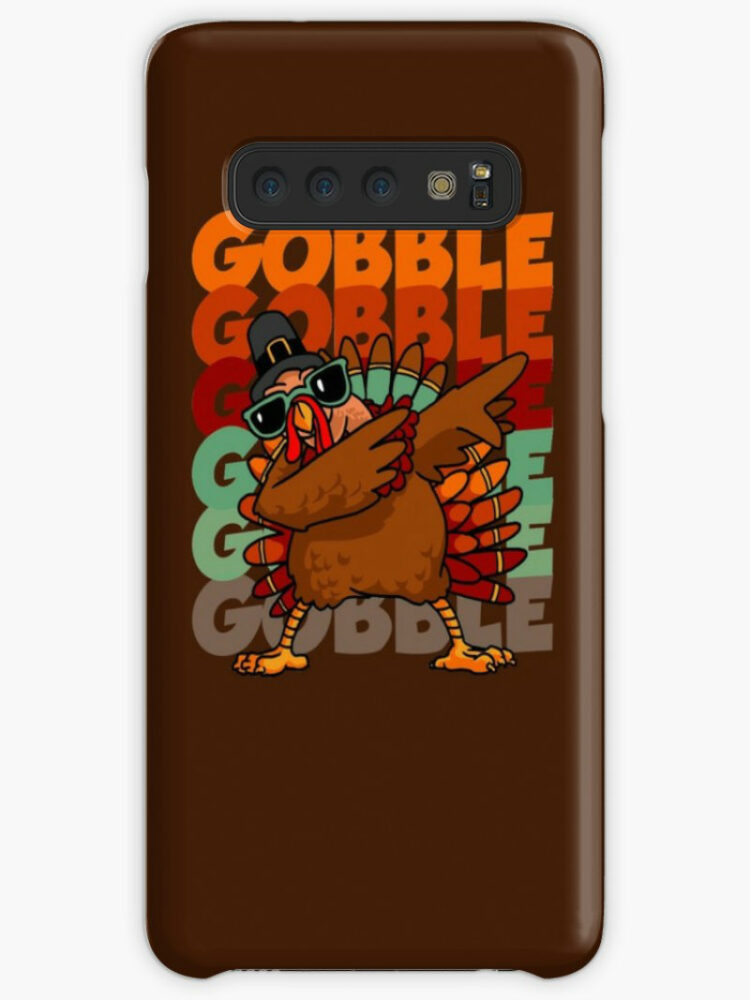 Prepare some Thanksgiving design product ideas that will inevitably sell on the big day. The sound of "limited edition products" will generate a feeling of exclusivity for customers. A pro tip would be to take your existing product and give it a Thanksgiving twist. For instance, if you own a gadget store, imprint a turkey on plain mobile phone cases.
6. Do some community work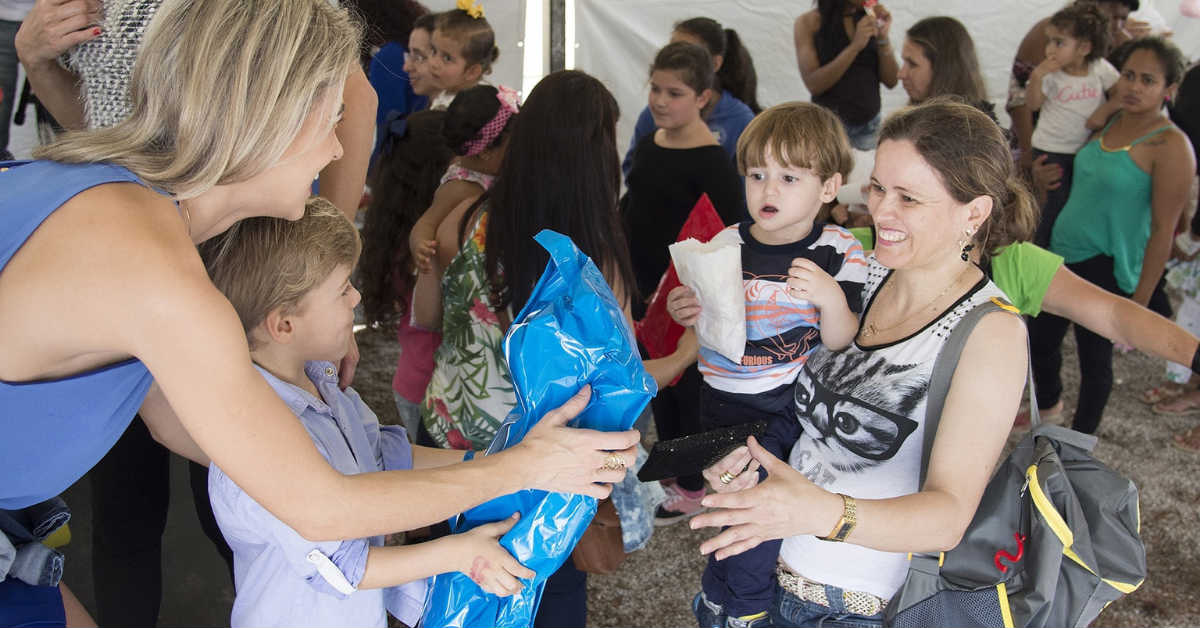 Tap into the spirit of generosity by doing some community work. It's always a brilliant idea to show the community that you're exercising your corporate social responsibilities. Or you may also choose a particular charitable foundation and donate some of your earnings this Thanksgiving season. Overall, this will garner a strong fondness from your existing and prospective customers.
7. Partner with other brands for events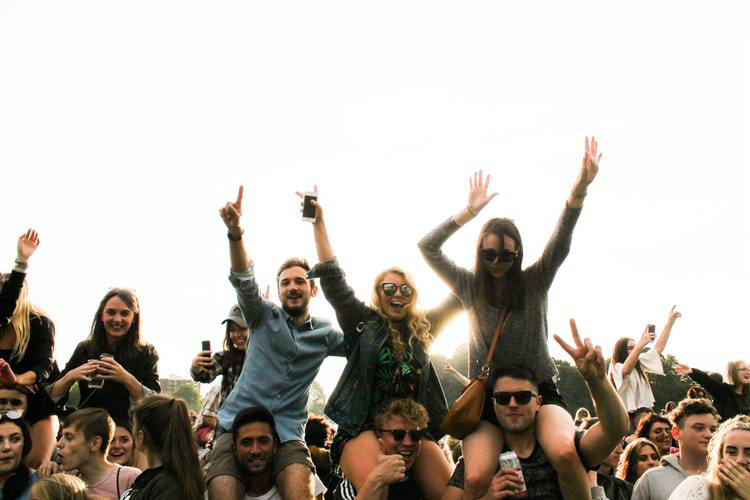 We know we said "easy" Thanksgiving design ideas. So if conjuring an event from scratch is a colossal task, partner with other brands. Better yet, take the load off your shoulders, and sponsor an event as well. It doesn't have to be an event related to your branding. As long as there's the possibility of a towering turnout, then you'll have more opportunities for conversions.
8. Send thank-you messages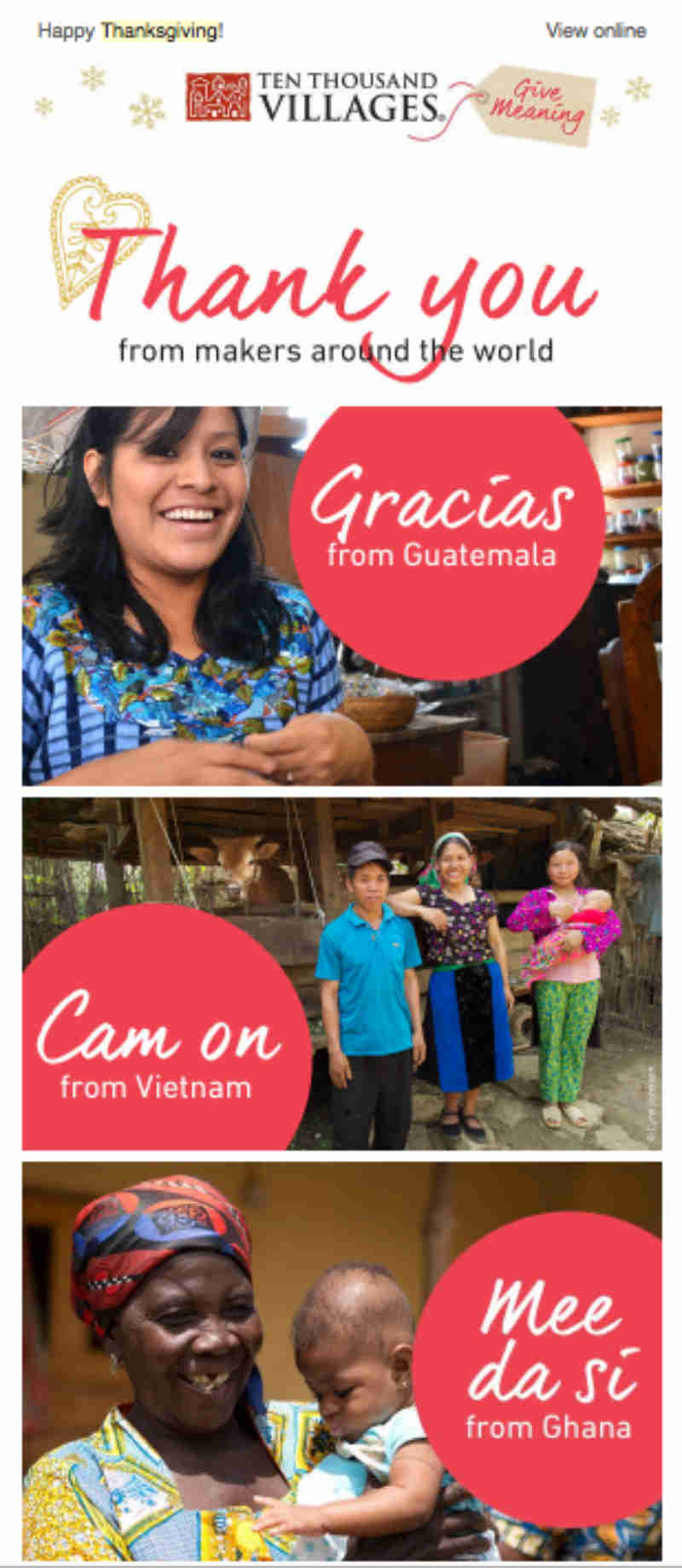 Thanksgiving is a time to be grateful for anything — your staff, suppliers, and most notably — your customers. Make them feel special by sending out thank-you messages via email, text message, wall post, or social media shoutouts. Although the other options are effective, sending out email exudes a sense of personalization.
Sending a "Thank You" message will genuinely make your customers smile, especially if you include their names in the heading. If anything, you owe your business to them, the least you can do is express your gratitude. If you have Thanksgiving deals in-store, pitch them in your emails — in a fun way, of course.
9. Compelling video campaigns
Once again, we know these Thanksgiving design ideas should be easy, but video campaigns will create mileage for your brand. If you don't have video-editing skills, hiring video-editing services will return a sevenfold increase.
As long as the video has compelling gist and attractive visuals, it's going to generate shares online like this USA Today video about the history of Thanksgiving, for example. Or a video campaign that will give you the feels like this TD Canada Trust video campaign from 2014. It generated 24 million views — considering their YouTube channel only has 36,000 subscribers. Behold the power of social media, folks.
10. Social media giveaways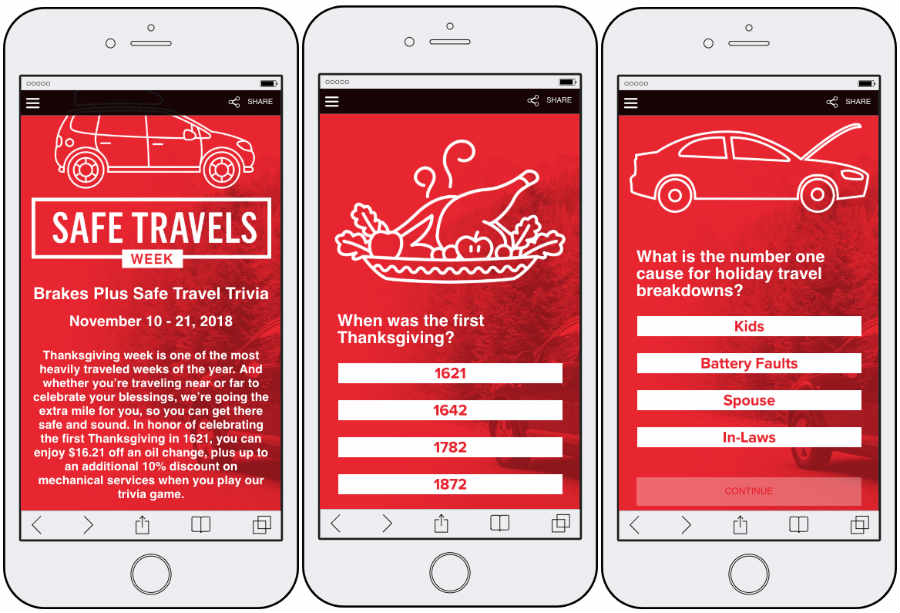 Consider amping up your social media engagement by creating fun and exciting contests, puzzles, riddles, or quizzes. Of course, you'd want to have all Thanksgiving giveaway ideas related to the occasion.
11. In-store contests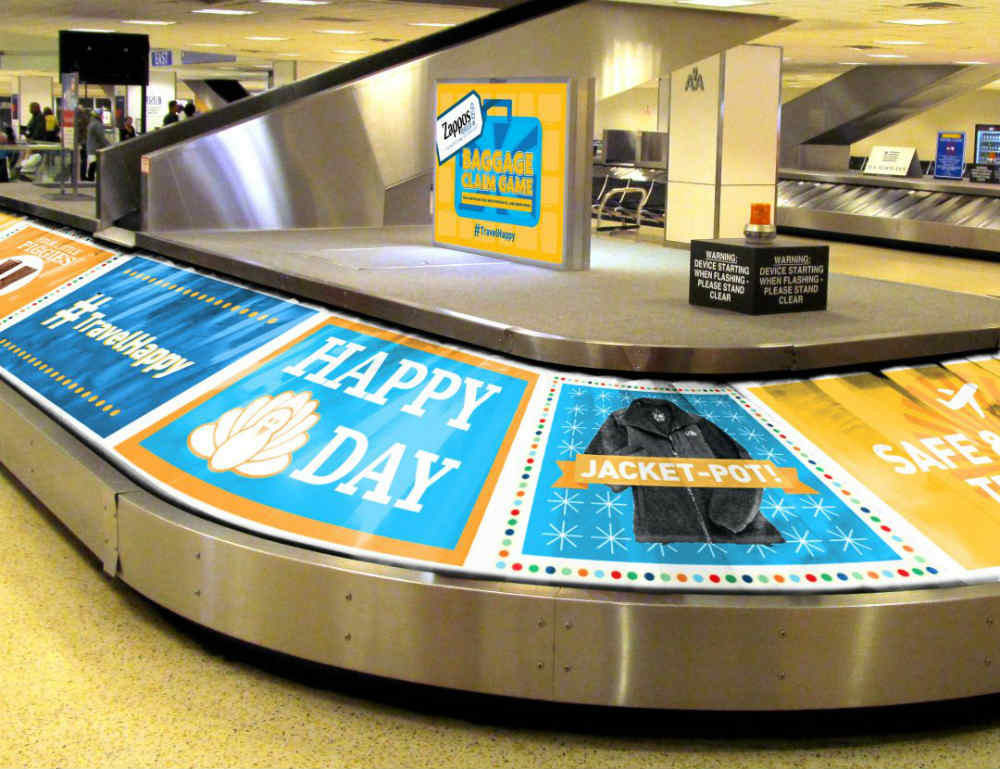 If you want to entertain your walk-in customers as well, then do an in-store contest. Make it fun and give out memorable prices, we're pretty sure a day of festivities won't cost you a fortune. Get inspiration from what Zappos and American Airlines did the day before Thanksgiving for traveling customers. They turned the baggage's conveyor into a "Wheel of Fortune" type of game and made 1,000 flyers' day!
12. Funny memes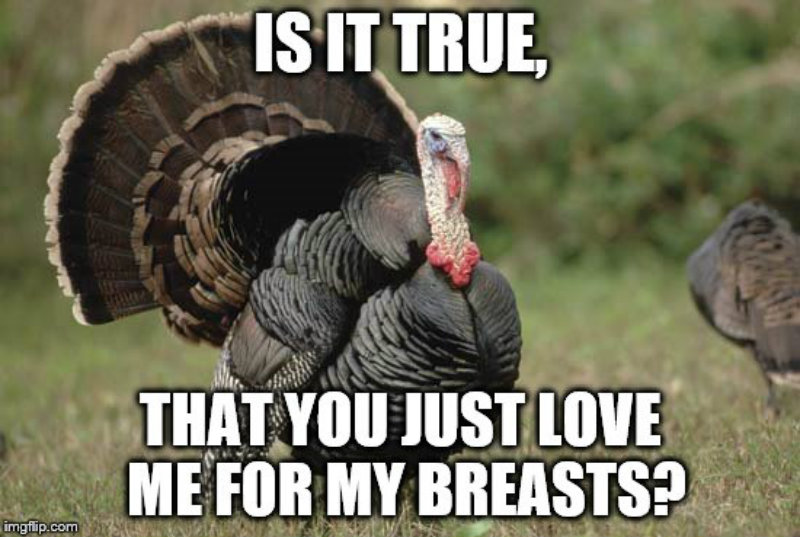 Memes are in these days. If you search for anything online, you'll pretty much see a funny meme for it. Trust us, we are a sucker for memes!
How to Use Penji to Get Thanksgiving Designs
Most of our suggestions above require graphic designs either to promote the event or to print on your merchandise. And so it is always a must that you get professional graphic designers to do the heavy lifting for you. It's a season you can take advantage of to bring sales, so working with the pros seems to be the most logical solution.
Now, the great thing about working with Penji is that they have created three simple steps to get your Thanksgiving design ideas to fruition. Let's share these with you, shall we?
Request Your Design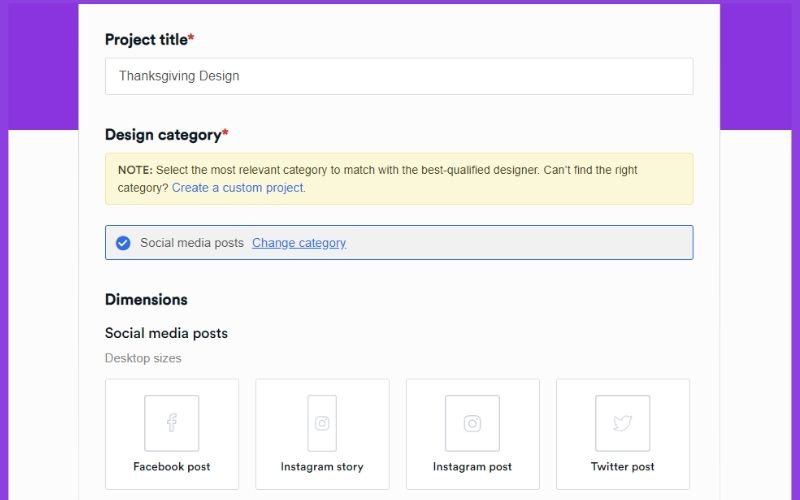 Once you sign up with them, you will have an access to their app. Don't worry as it is straightforward and you can easily navigate through the dashboard. Look for the New Project button and hit that. From there, you will be taken to a different page where you can now request a design. If you don't know what to include in your request, they also prepared the guidelines.
After submitting your request, a designer will reach out to you through that same platform. Check your account from time to time if ever they have additional questions.
Wait and Revise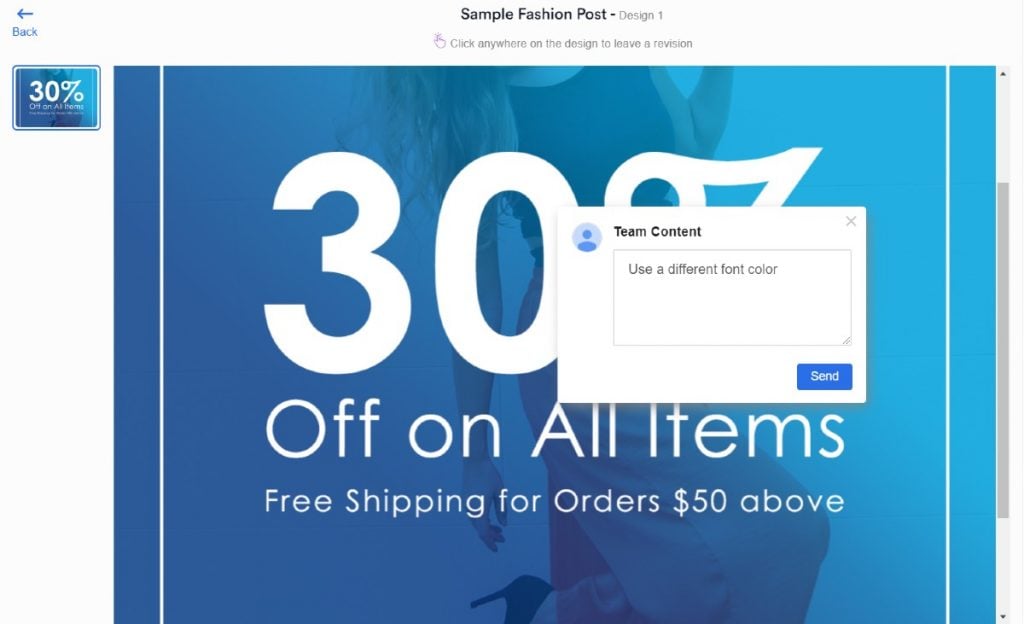 Next, just relax and wait for the first draft. Usually, this will take around 24 to 48 hours depending on the design specifications. Once you get the draft, you can enlarge the photo, check if it is all good, and download it.
But, if you see some points for improvement, then click the area that you want to change, type your comments and send it back.
Use the Thanksgiving Design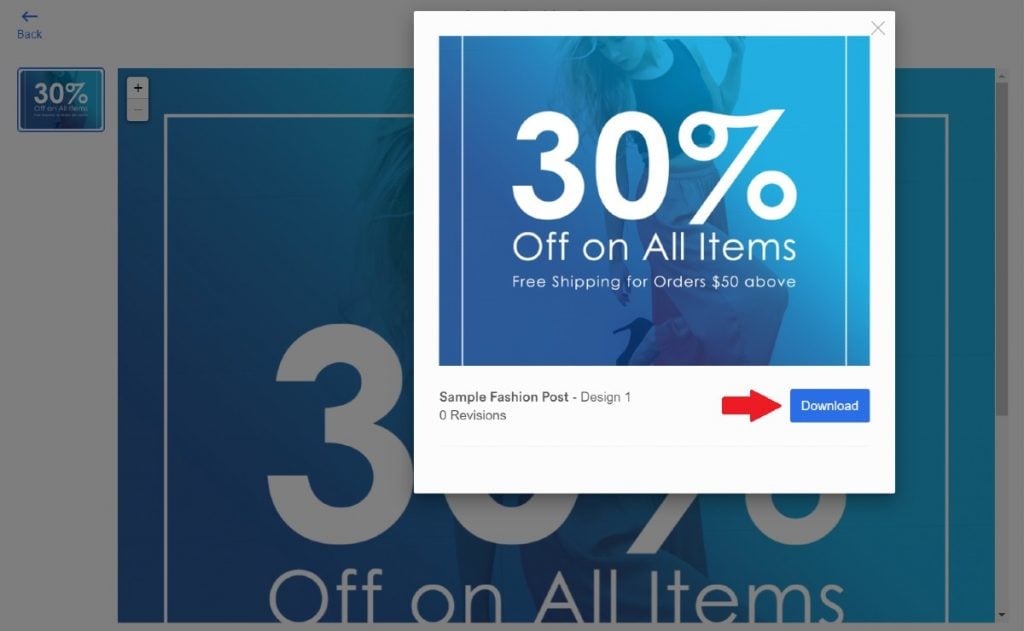 If you are 100% satisfied with the design, save it, post it, or print it. Simply put, do whatever you want with it. After all, the full ownership will always be yours.
Requesting for design projects with Penji is even faster than reading this entire post. So we recommend subscribing to one of Penji's plans right now and sign up.
Wrap Up
Win new customers this Thanksgiving season through these Thanksgiving design ideas. Whether it's social media marketing or outdoor advertising, this is one of the biggest marketing opportunities for your band. And if you whip up the most clever advertising tactics, you'll absolutely end the year with a bang.