Thai food is becoming famous in the United States, the United Kingdom, and other countries worldwide. In the US, the once greasy and sugary pad thai, coconut-heavy curries, and bland chicken satay have transformed into green papaya salads from the Northeast. Also, there are rich and complex noodle dishes from around Bangkok and mouth-watering Indian-influenced curries from the South. Are you looking to go beyond eating at these restaurants? If you're motivated to start your own, read more about our collection of 15 Thai restaurant logo design ideas.
Why You Need To Hire Professional Logo Designers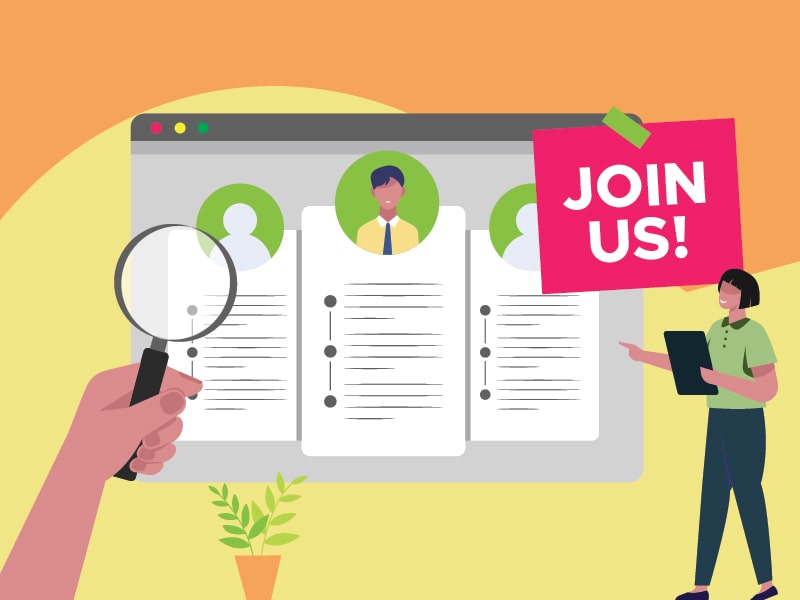 A logo is just a small graphic that accompanies company branding. It's simple. It doesn't require much effort, some would say. It needs to identify the company or brand it represents. Likewise, it could be easy to stick to advertising, signage, and packaging. Do you agree?
If you own or manage a business, choose to bring in a professional logo designer to ensure the job is done right.
1. Colours and Fonts
Picking the right colors can be challenging. A professional logo designer will make it easier for you. Also, never undermine the power of typography and its impact on any design, especially logos. It is also true that most of us cannot name more than two fonts. They can pick a font that fits well with your design.
Professional logo designs to level up your brand
Have your brand logos created by the best design team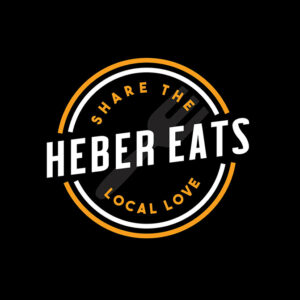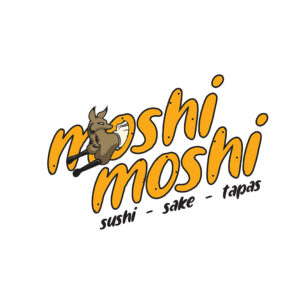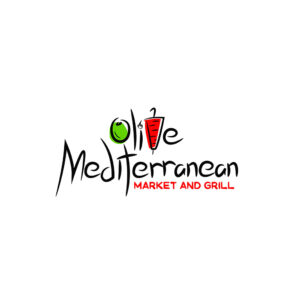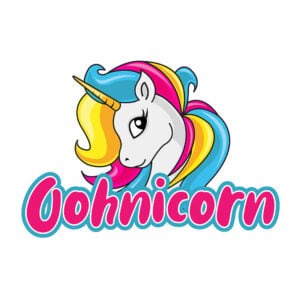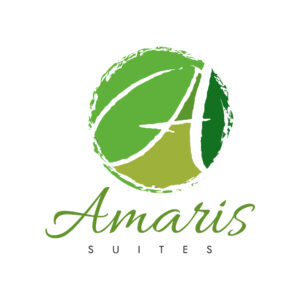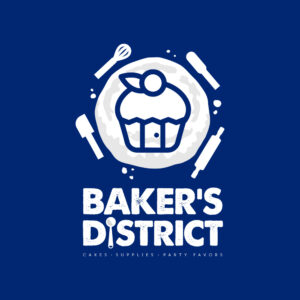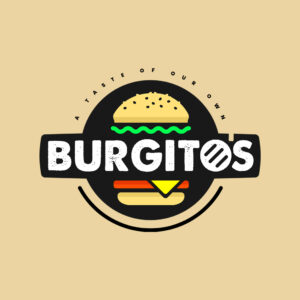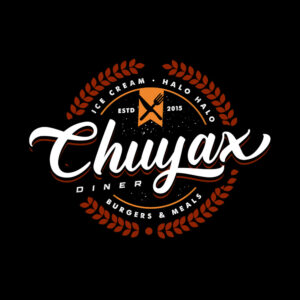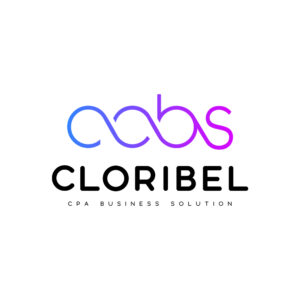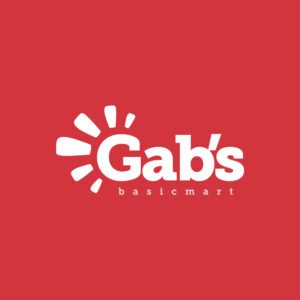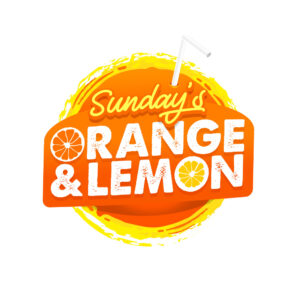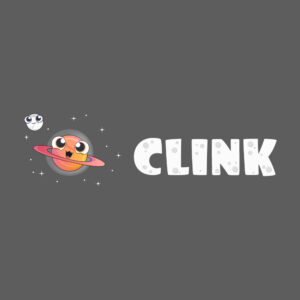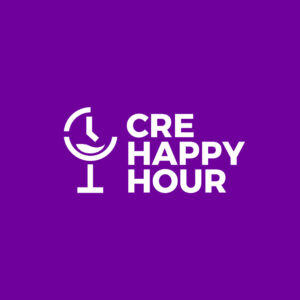 2. Fonts vs. Graphics
To explain this component of logo design, let's take some examples—for instance, Coca-Cola, which sports a curvy lettered logo designed as early as 1885. On the contrary, pure graphics can be equally memorable. The three-pointed star of Mercedes-Benz is universally recognized. The original design was launched in 1909 and changed a little later on.
In short, a professional logo designer can guide your path. As a businessman, personal bias towards our brand can gravely cloud this judgment. The right call can have a significant influence on your logo design. This is one of the most crucial factors for hiring a professional logo designer.
3. Representative or Abstract
The logo can be either a clear visualization of what your business does or an abstract. For instance, a logo with a camera will describe what a professional photographer does instantly. Sometimes, you will want such a connection. On the other hand, abstract logos do bring more freedom for enhancement. A professional logo designer can use creativity to get the best features of your business into the logo.
4. Subtle vs. Direct
Your logo's message must gel with the rest of the design. The current trend is for symbols to have subtle hints about the brand's nature. Consider the Amazon logo. Did you notice the underlying arrow pointing from the letter A to Z?
But, some logos leave little to trace the image. That does not mean that these more "direct" logos are poorly designed. The Kerala Tourism logo includes several prominent elements while still looking great. Such symbols may work quite well due to their clear intent.
5. Cross-Platform Adaptability
Your logo will more likely appear on business cards, official stationery, or even on the side of vehicles and windows. You may also want an app for your business. Explainer videos are another standard marketing and outreach tool used by companies recently. With unlimited places where your logo will appear, you want your logo to look good everywhere. It should not lose clarity in the small space of a business card or when magnified on a display window. The brand should be recognizable when the logo is used as an app icon. Finally, the ability to animate the logo creates fantastic opportunities for video content. Good professional logo designers consider all these factors when they design your logo.
Each of the points above is the factor where professional logo designers can do a better job than if you do it yourself by drawing it on a piece of paper or using some free online logo creation service. Professionals will also present you with several options before picking the final design.
15 Thai Restaurant Logo Designs
1. Nipa Thai Restaurant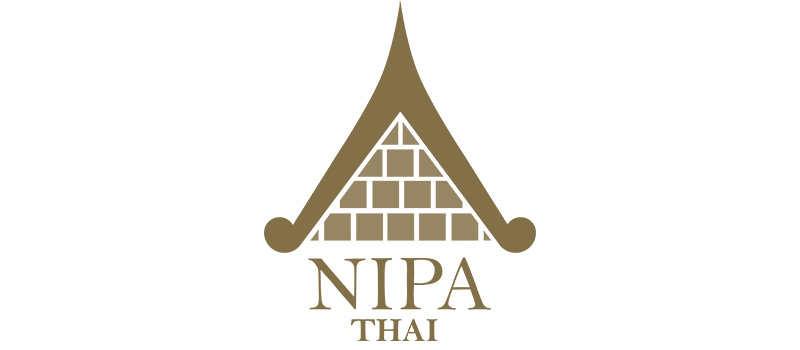 Nipa Thai's logo integrates a nipa hut or cottage icon with brown (gold) text. The choice of colors in this logo creates an original and elegant look. Since a logo should represent the business or brand, it embodies the brand's identity. Nipa Thai is the best Thai restaurant in London, serving authentic and high-quality Thai foods.
2. Little Serow (Washington DC)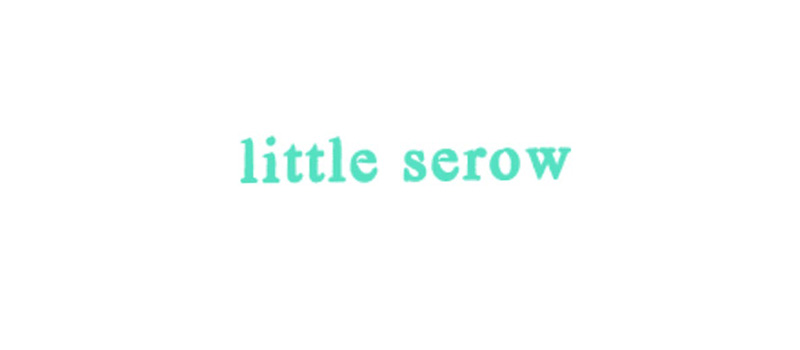 This logo is more of a minimalist design. You may opt to use the tranquil for your design inspiration. This logo creates a friendly and peaceful vibe. So, include this in your suggestion in preparation for the brainstorming session with your design team.
3. Panya Thai Kitchen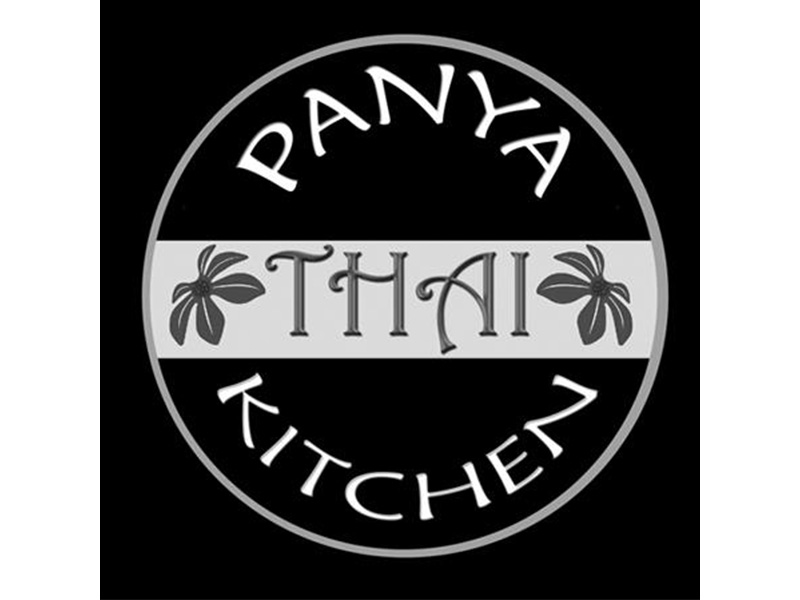 Panya Thai Kitchen has a black-white ensemble for a logo. The design reflects the brand it carries. Panya Thai Kitchen serves fantastic Thai food and provides excellent service as a business.
4. Nai-Ya-Ra (Miami Beach)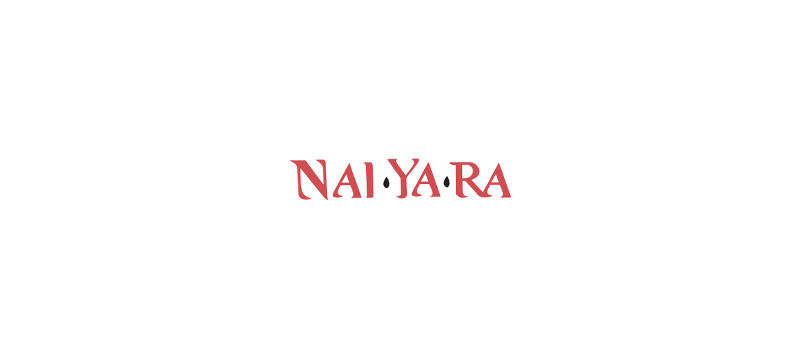 The following Thai restaurant logo design inspiration in our list is effortless to create. No-fuss! But it will surely leave a positive first impression on the audience. The minimalist look makes it hassle-free to use the design across all brand marketing materials.
5. Somtum Der NY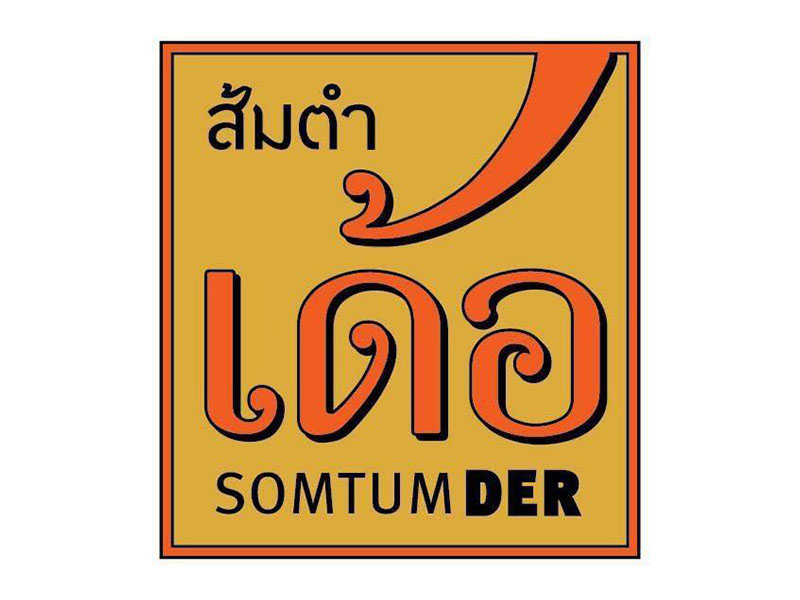 The New York spin-off of its Bangkok original had influenced the American palate. The dominant color of the logo is yellow, one of Thailand's lucky colors. Incorporating Thai texts adds to the creativity and originality of the design.
6. Teton Thai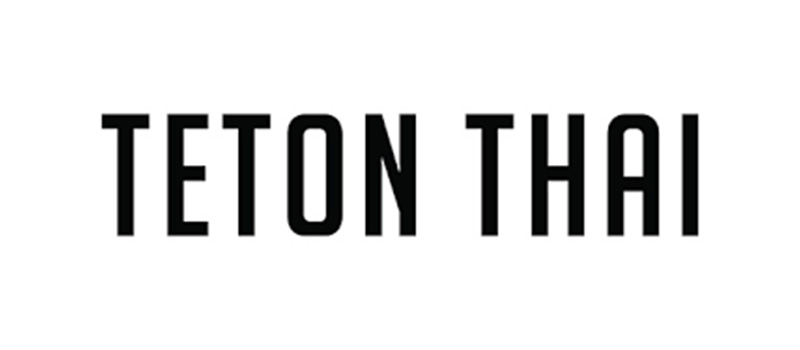 This one's the most uncomplicated design among our 15 Thai restaurant logo ideas. It's as simple as the restaurants' name in black font color and white background. Despite the straightforward design, the nook offers a variety of authentic Thailand fare.
7. Erawan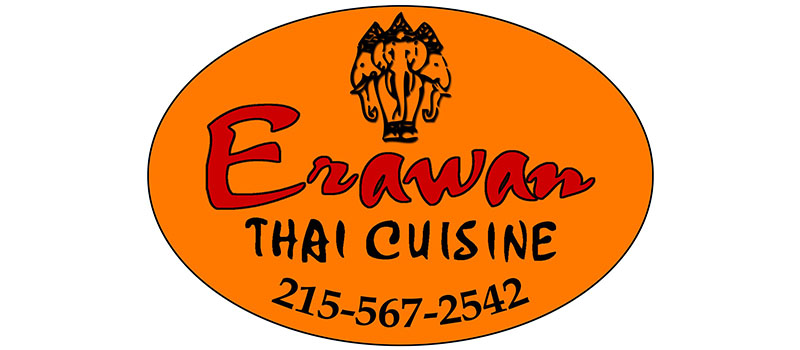 Thai culture associates the elephant with a symbol of fortune. Based on the superstitions, passing money underneath the giant mammal's body could bring luck. It could be why Erawan integrated the elephant figure in its logo.
8. Jitlada Los Angeles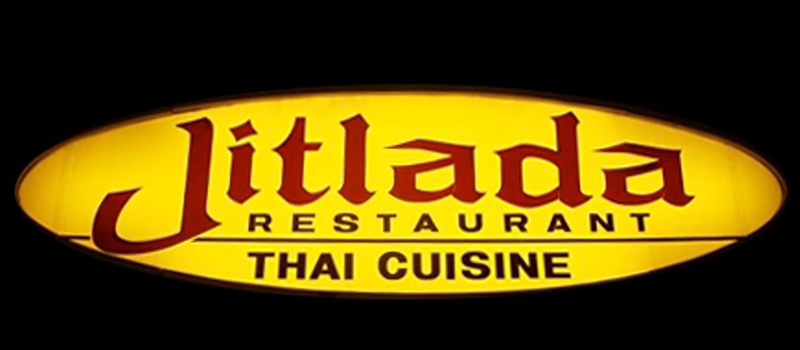 Jitlada also uses red and yellow in its logo. Its shape is quite different from the familiar shapes, such as round or rectangular logos. Jitlada is considered LA's house of spice.
The restaurant consistently belongs to the country's top Thai restaurants for its supremely scorching Southern Thai specialties.
9. Sapp Coffee Shop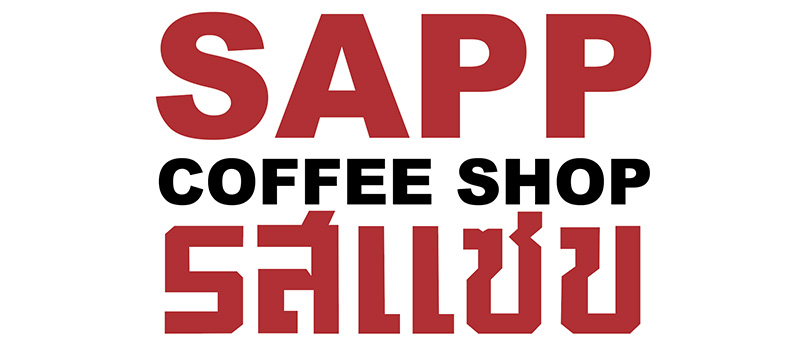 Next on our list is a bold logo with a white, red, and black color combination. That's what Sapp Coffee Shop decided to use in promoting its brand. The design can be recognized easily and leaves a lasting impression on the consumers.
Los Angeles has the biggest group of Thai expats in the world. There are plenty of excellent restaurants in LA's Thai Town specializing in diverse dishes and regions that it's nearly impossible to choose. Affordable and delicious, Sapp Coffee Shop is one of the top picks. This small diner is best known for boat noodle soup and jade noodles.
10. Bambu Asian Cuisine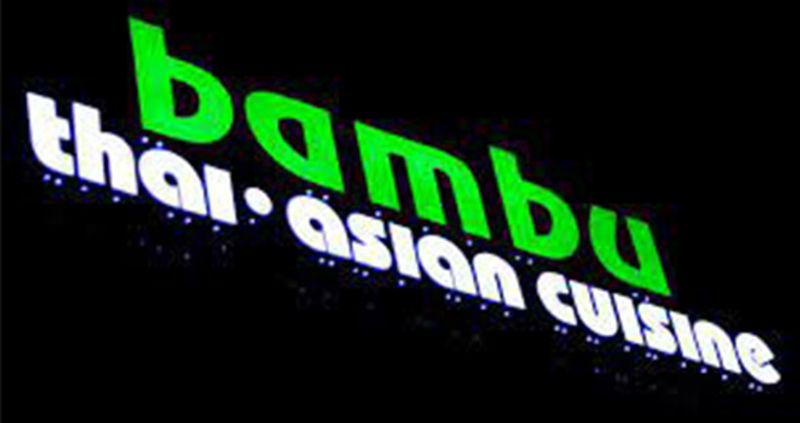 This casual North Dallas restaurant used neon green and white wordmarks for its logo. Indeed, the store sign stands out, especially during nighttime.
11. Mango Tree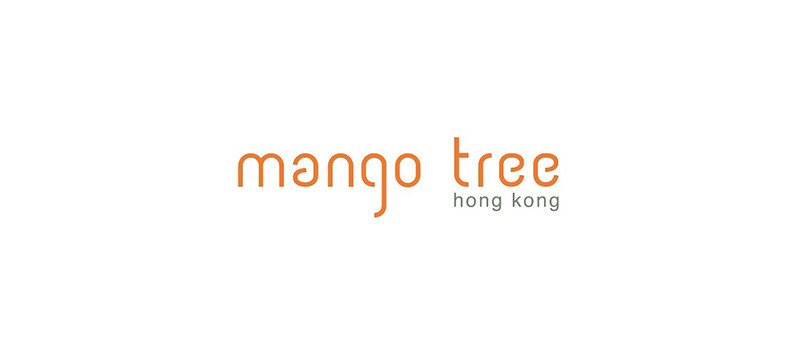 Mango Tree restaurant chain offers innovative yet classic cuisine of top caliber. Using the finest local and international ingredients, the restaurant serves genuine Thai dishes from each of Thailand's four central culinary regions. Their logo is just simple lettering in orange and black.
12. NAV Modern Thai Cuisine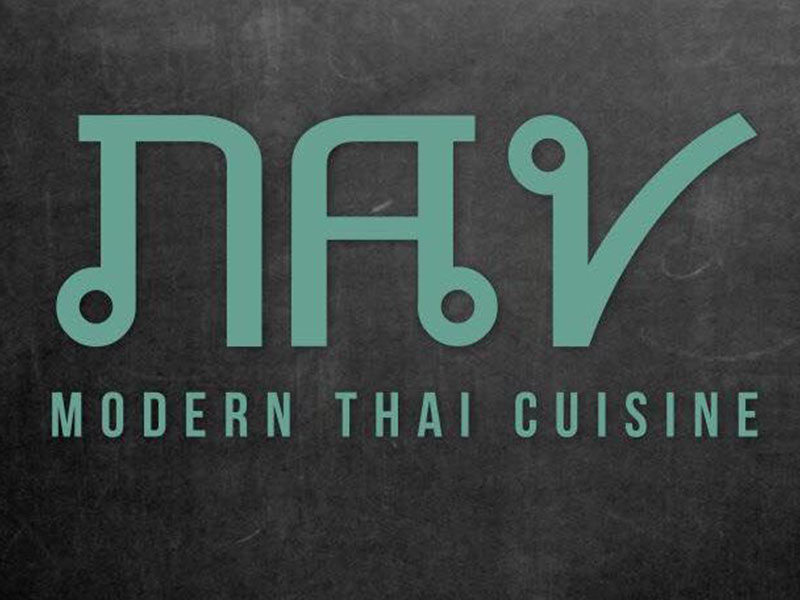 NAV Cuisine is known for its Chicken Satay and Pad Thai. Its logo is inspired by the Thai alphabet, particularly in the "NAV" lettering. Aside from that, the minimalist design would steal consumers' attention quickly.
13. People's Palace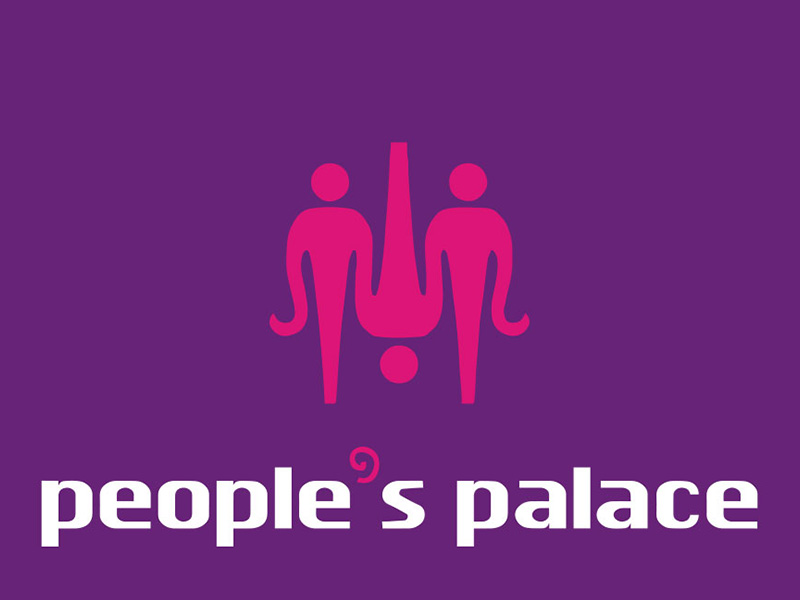 They are bringing modern Thai cuisine to the Manila restaurant scene. Savor Thailand at People's Palace in an upscale shopping mall in Makati. As the name and the logo suggest, People Palace is where people socialize and enjoy sumptuous meals and Thai food.
14. Som Saa London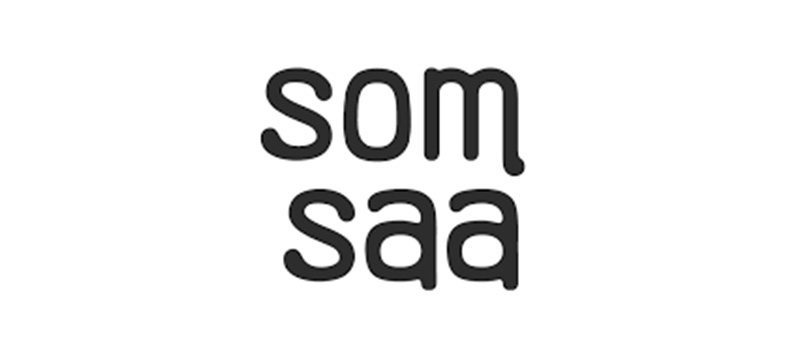 Som Saa uses a clean logo design. For some, it may look bland, but others would love how simple and easily recognizable the plan is. If you're up for a simple logo, do not hesitate to add this to your mood board.
15. The Great Thai Restaurant (London)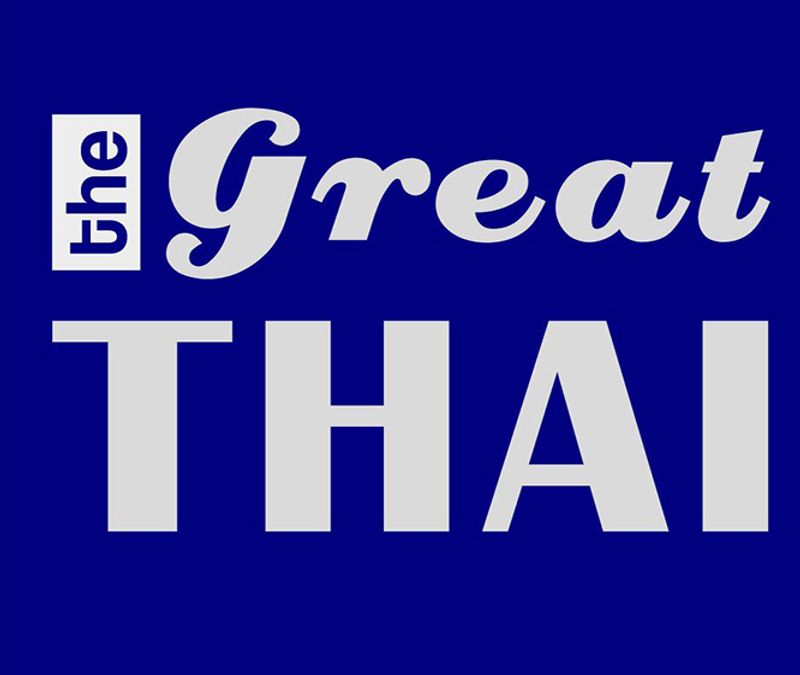 The Great Thai Restaurant uses a well-thought typographic logo. While typographic logos are recognizable, this type of logo can look generic if not handled professionally. The benefits of hiring professionals will be briefly presented in the next section.
Benefits of Hiring Professionals
There are many reasons why tapping a professional service is the smartest decision ever. Having professional services will be easy to relax because you will be sure that they know what they are doing. Business owners have so many things that they have to manage. They will not have time to check each staff member. So, a business owner focuses on more important things, making sure that they leave some of the services to a professional.
It saves time and effort.
If you're busy, having some of your services as a business person taken care of by a professional will be the best decision ever. Having a professional handle some of the services will mean having time to do your job. Honestly, managing a business is not a walk in the park. There is so much to do. So having someone that you know is a professional will save you a lot of time. The time that you could have spent explaining something to someone who's not a professional, you could have used it doing something else.
It boosts customer service.
Having professional services will ensure that all your clients are given the best. Customer satisfaction is the best when it comes to the business's success. Having professional services will provide you with ease. Plus, you will be able to relax and attend to the other urgent stuff. A professional will be able to provide solutions on your behalf. They will be able to help customers where possible without calling you to help them out.
It gives you a chance to work with experienced service-providers.
Mostly professional services are provided by those people who have been in business for a long time. So they will have an idea of how to handle any situation when they are faced with anything. They will have taken so many problems in their previous jobs, so they will not have any difficulty. Professional services will help your business to be ready in case of anything. They will foresee the problems before they even occur and come up with solutions to avoid them.
Work With Professional Designers From Penji To Create Logos For You
Now that you have a grasp of the design of your business or brand's logo, it's time to look for professional designers to make logos for you. Skip the hassle, and work with professional designers from Penji. Penji is trusted by more than 25,000 brands and agencies and has created over 1M designs made by the world's top 2 percent talent.
After a long and complicated search for designers, both online and offline, Penji is probably the ultimate design service you will ever need. Head to the Penji website for complete information about hiring professional designers for your logo and other graphic design requirements.