Sports is such a well-loved industry, amassing millions of fans worldwide, exactly the reason why brands have joined the sports marketing bandwagon. Although this type of marketing might not get a thumbs up from smaller brands, big brands like Capital One don't mind the spending. The brand spent around $50 million on digital ads by partnering with the Washington Wizards, The New Orleans Pelicans, and Washington Capital. And Capital One doesn't regret a thing.
That's not to say smaller brands can't get a slice of the pie. Here's why marketers should invest in sports marketing and how to do it successfully.
What is sports marketing?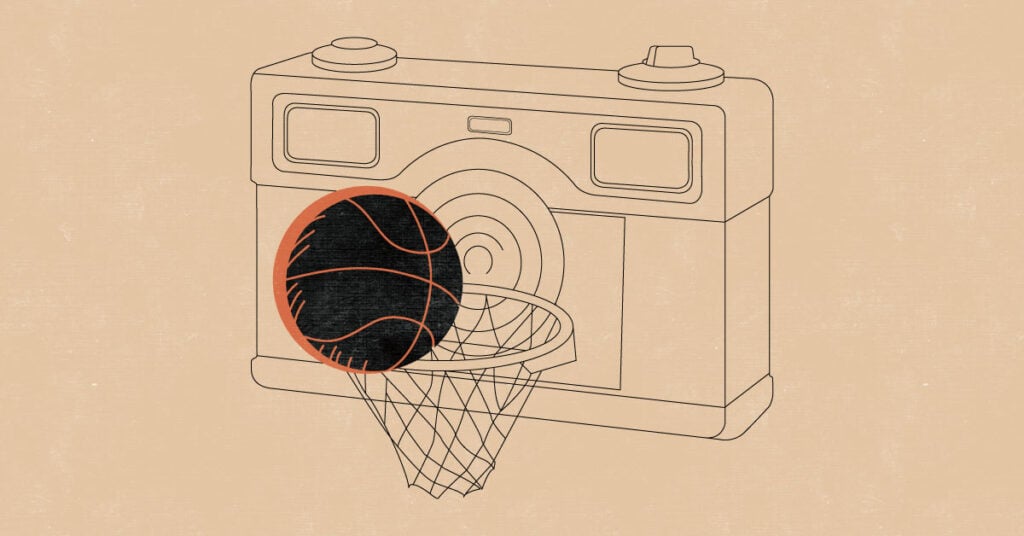 Sports marketing is the use of sporting events, athletes, sports teams, or sports to promote a brand. Because sports have an extensive reach worldwide due to the popularity of athletes, sports teams, and sports in general, brands can leverage this range to gain new customers.
Sports marketing is classified into three types:
Marketing of sports. This type refers to advertising sports-related brands or associations such as the NFL or Olympics.
Marketing through sports. Marketing through sports means brands collaborate with athletes or leverage sports events or teams to promote non-related sports products.
Grassroots sports marketing. The last type promotes sports to a broader audience worldwide to increase participation.
Big brands with a hefty marketing budget might take advantage of sports marketing. This can be done by working with famous sports stars to promote their products. However, smaller brands can also take advantage of marketing through sports by buying small ad space in sports-related events to promote their wares.
Examples of sports marketing:
P&G has been an enormous supporter of moms in sports, as shown in their popular campaign "Thank You, Mom." The brand used digital communication and emotional marketing or sports psychology to tug at the audience's heartstrings. Plus, P&G also used brand linkage to connect sports and their products.
The result was astonishing, deeming this campaign the most successful one in P&G's 175-year history. The brand got a whopping $200 million increase in sales!
Another example that targets women in sports is Buick's "See Her Greatness" campaign. As you know, the brand holds the highest number of female buyers in the auto industry. They launched this campaign on all digital marketing channels during the NCAA March Madness Tournaments.
Benefits of sports marketing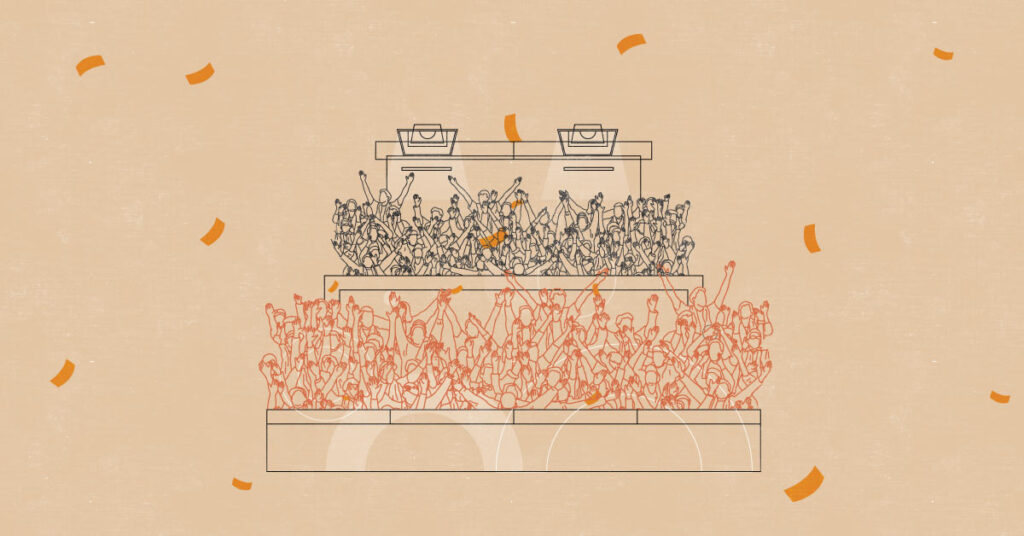 Marketers should look into sports marketing if they're looking to get all these benefits for their brands:
1. Increase brand awareness
Did you know that there are approximately 3.5 billion sports fans worldwide? That includes the 250 million players attracting more fans from around 200 countries. The sports niche offers an undeniably wider audience.
Investing in this type of marketing means you're building brand awareness and possibly connecting with prospects. Most people worldwide probably haven't heard of your brand, and marketing it during an important sports event or endorsing it through a famous athlete could add credibility and, in turn, increase brand awareness.
2. Connect with new customers
Due to sports' wider reach, brands will have the opportunity to connect with new customers. This can be tricky, which involves the right strategies to grab your target audience's attention. However, it'll be a walk in the park if brands do it right through perfect ad timing and strong messaging.
3. Build brand loyalty
Communicating the right marketing message to sports fans that link their love for sports and your products is essential. Ensure you highlight the product benefits and properly position your brand, so your message doesn't get lost in context. Once you align the product benefits with sports fans' interests, you'll gain instant fans overnight. More often than not, these fans show their love for the sports or teams by supporting your brand.
4. Increase sales
Sports fans worldwide impatiently wait for the next season and are eager to be as invested when it comes. That said, marketing your brand during sports events is one way to increase sales. If the timing and messaging are on-point, your ads will significantly impact the consumers' buying decisions.
Tips to be a successful sports marketer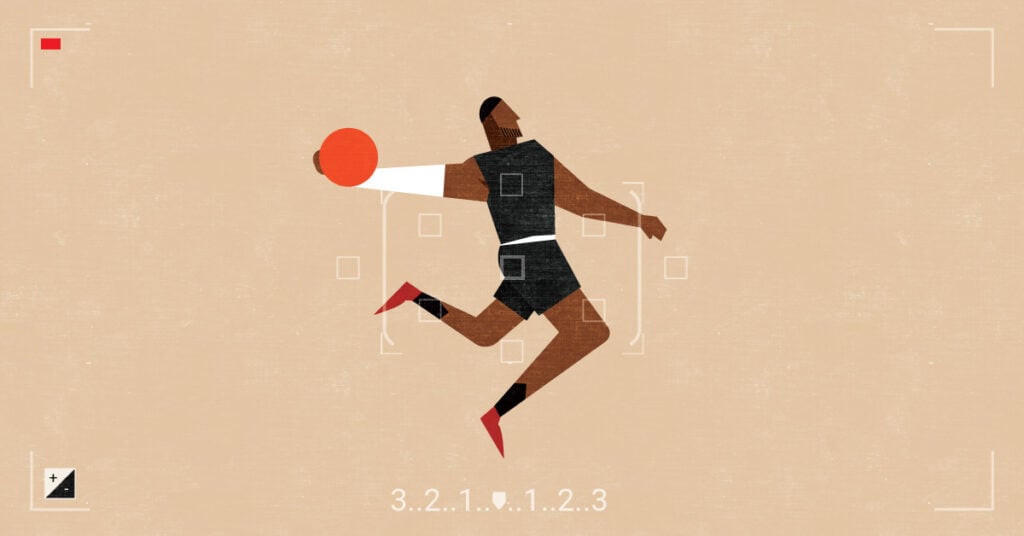 Since sports marketing is gaining attention from many brands, it can be hard to stand out due to saturation. So try these tips on how to do sports marketing right:
1. Create valuable and engaging content
Sports fanatics will only engage with your brand when you create something that provides value + entertainment. Otherwise, your ad will get lost in a sea of many advertisements online and offline. Always highlight what you can offer to the sports fans who are also supporting their favorite teams.
2. Know their pain points
Say, for example, your target audience is primarily mothers. You can tap into emotional marketing and highlight the struggles of women who are juggling between being an athlete and a mother. And show them how your product can help ease their pain points. Better yet, strike an emotional cord through incredible storytelling.
3. Time your ads correctly
Sports fans get excited about an upcoming sports event or game. So take advantage of this by publishing content days or weeks before the event or game because that's when fans soak in a lot of information.
4. Sports team partnerships or sponsorships
If you can allocate a considerable budget for partnerships or sponsorships, remember that the ROI is worth it. Partner with sports teams or athletes for endorsements or sponsor a team, so they promote your products and get millions of views. This method can drive results if you carefully select which team or athlete to work with.
5. Organize sports contests
Try tapping into outreach by organizing sports contests on social media. You can do this days or weeks before the big day, so fans get excited and keep your brand top of mind. Of course, you'll have to offer sports fans something worth their time.
The bottom line
Sports marketing is a way to drive more sales and build brand awareness. Whether you're a big or small business, you can extend your reach due to the popularity of sports. As mentioned, communication is crucial when thinking of sports marketing ads. And good marketing communication is achieved through compelling graphic design.
And mind you, only professionals can create captivating graphic design. So if you need sports marketing graphics, work with Penji and get unlimited designs and revisions. Try the service for 30 days risk-free through our money-back guarantee program, or sign up here for a special discount.