Is your team ready to become number one, but you don't have the symbol to represent it? You need a remarkable sports logo that will motivate your team to win. And if you need one, check out these ten logo examples. Plus, here's where you can get a logo!
How To Get a Unique Sports Logo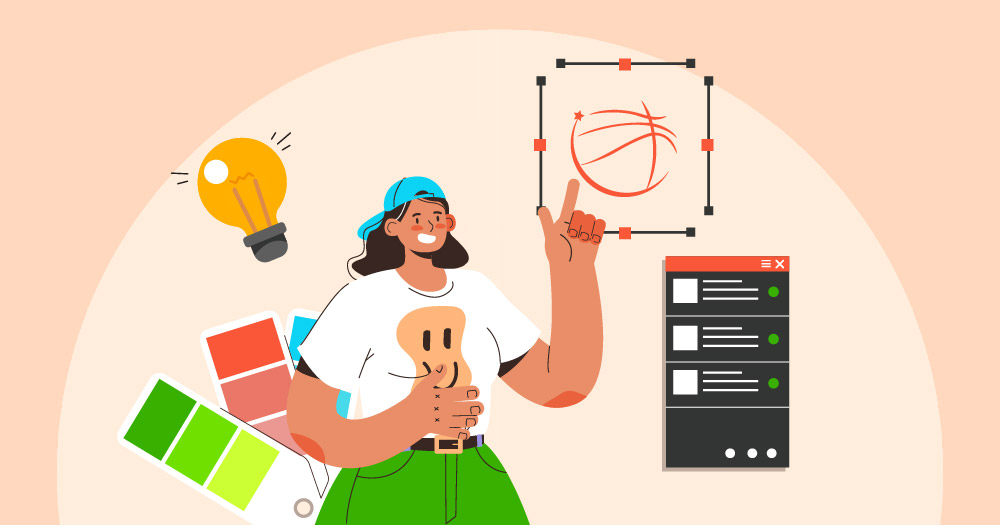 1. Do some research
Before finding help in getting a logo or designing your own logo, the first step to having a unique logo is doing your research. Then, identify your audience. Additionally, you should look into your competitors' logos. From there, you will get an idea of what elements you can add to your unique logo.
2. Identify what elements make your logo unique
Most sports logos have an emblematic look. Some sports logos would even use mascots or characters. But you don't need to follow the trends. For example, you can use sports equipment, like bats or balls. On the other hand, you can go for a simple wordmark.
Plus, know what colors and fonts would go well with your logo. But if you're not sure what colors would go well with each other and what fonts to use, don't fret, you can hire a professional for that.
3. Hiring a professional or subscribing to an unlimited graphic design service
It's easier to get a logo nowadays, thanks to DIY logo makers. However, since these logo makers are easily accessible and have templates to make logos in minutes, it can be difficult to get a unique logo from those. That's why many small businesses invest in getting simple, unique, and relevant logos from freelancers or subscribing to Penji, an unlimited graphic design service.
10 Sports Logo Examples from Penji
1. Mr. Clutch Recreation Center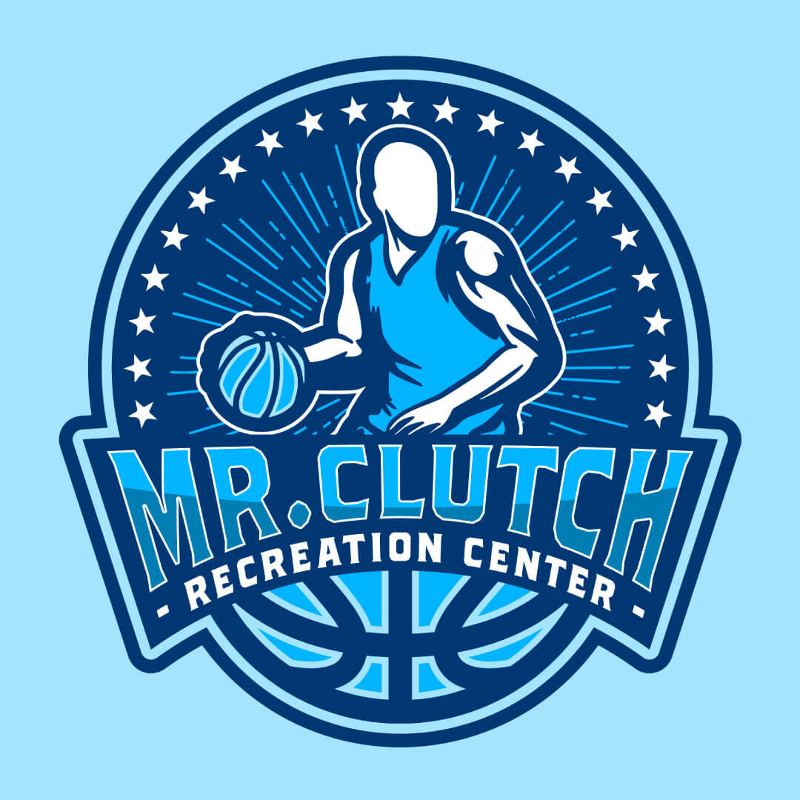 If you have a recreation center dedicated to playing basketball, check out this sports logo idea for Mr. Clutch Recreation Center. An illustration of a basketball player is front and center on the logo, signifying that basketball players can train or shoot some hoops.
Plus, you'll notice they added stars to the logo. Stars symbolize accomplishment and excellence. The organization could position itself as a center for excellence when players play basketball there.
2. Spike and Volley Volleyball Center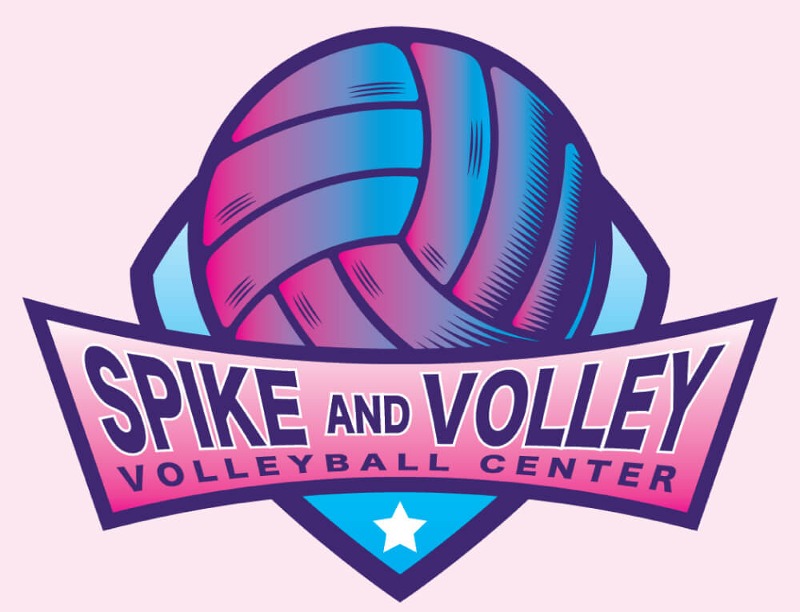 Another common element in many sports logos is the equipment used in a certain sport. And if you want to use sports equipment on your logo, take a look at this logo for the Spike and Volley Volleyball Center. The volleyball is the best representation of their sports center if they don't have a mascot or character to embody their brand.
3. Splash Zone Shooting Academy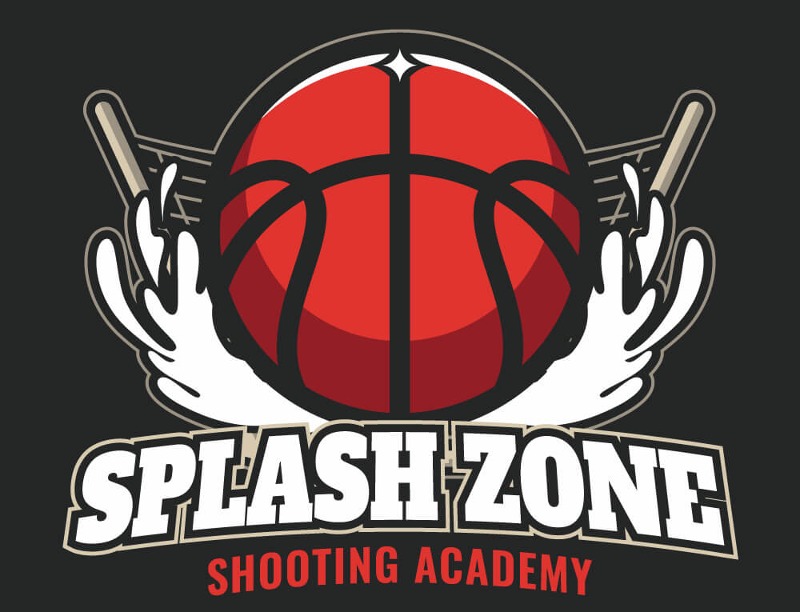 If you have a basketball court or center near a body of water or perhaps offer water basketball, here's the logo for Splash Zone Shooting Academy. Their logo is simple, and you don't have to overthink what their logo design is. With this logo design, their members or players can expect fun in the water (or near it) while playing basketball.
4. Four Horsemen Stable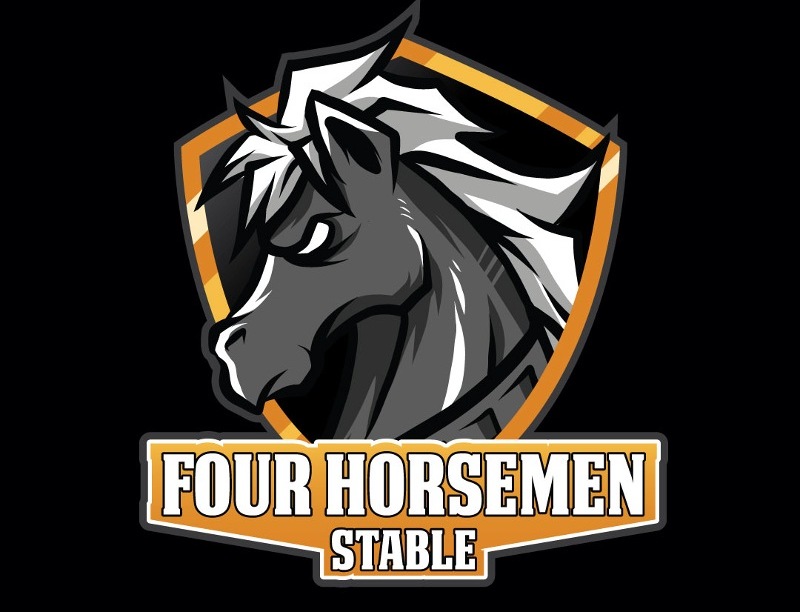 If your sports activities involve horse riding or polo, you can take a look at this logo for the Four Horsemen Stable. The horse appears determined and fierce, possibly showing that the horses in their stable can help jockeys or riders win. Plus, you'll also notice the gold motif. Although it may represent wealth and elegance, it could also imply success and accomplishment.
Get your business into high gear with a sports logo
Get professionally-designed logos in 1 to 2 days!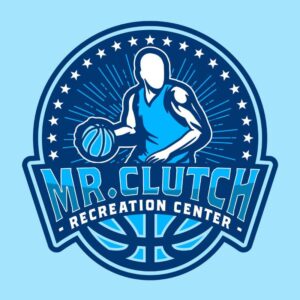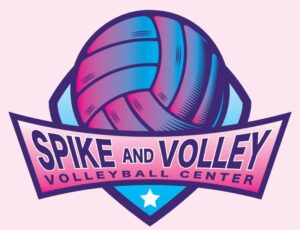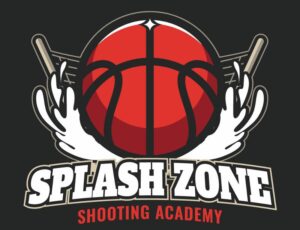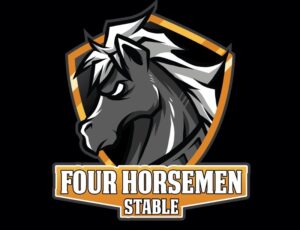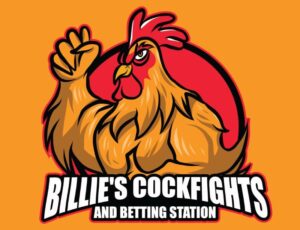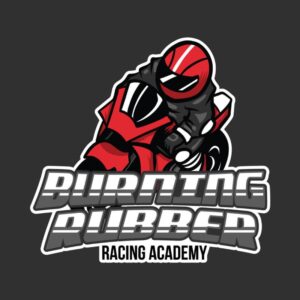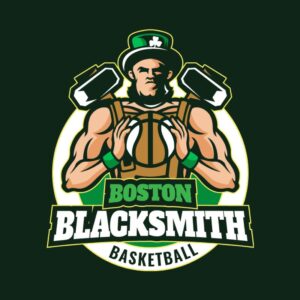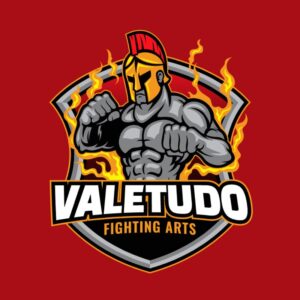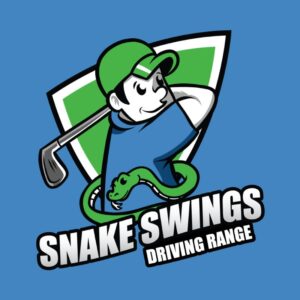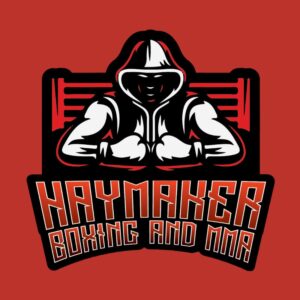 5. Billie's Cockfights and Betting Station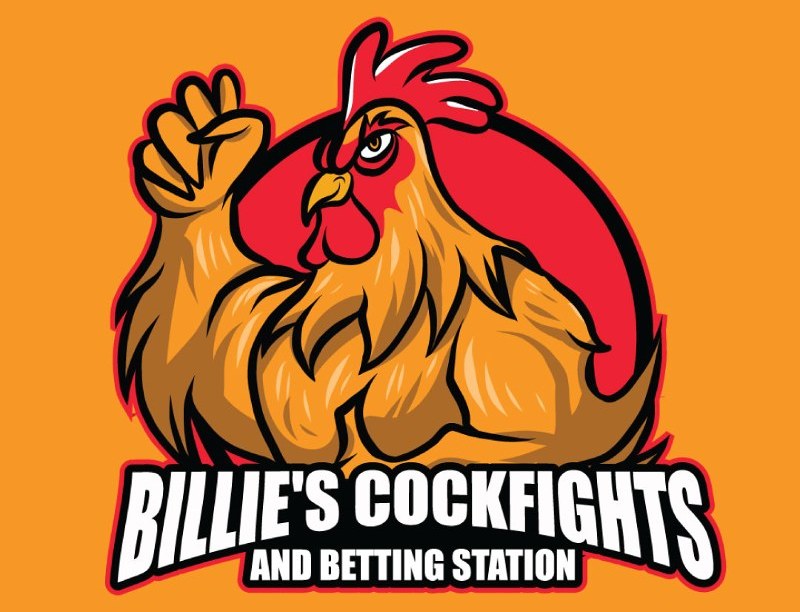 Do you have a sports organization involving animals like bred birds? You can take a look at this logo for Billie's Cockfights and Betting Station. As you can see, the logo has a muscular bird showing us that only the best and strongest birds can fight to win.
6. Burning Rubber Racing Academy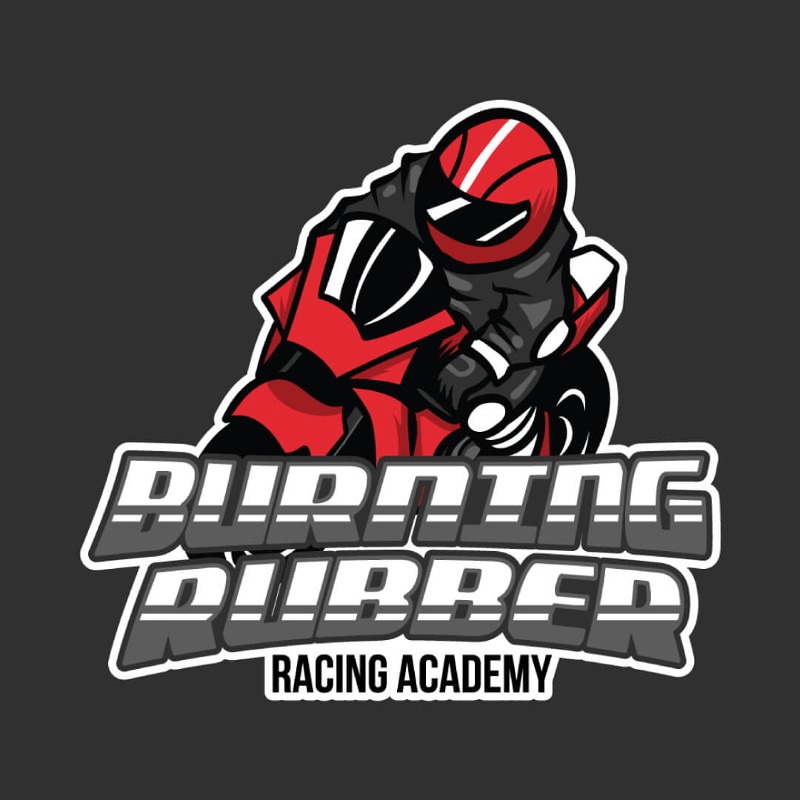 Is your sports organization, facility, or institution in motorsport? If so, check out this logo for the Burning Rubber Racing Academy. The one thing that stands out from this logo is the text. You will notice that it resembles tire tracks. It's a great way to give your logo a bit more flare. Plus, instead of using an object, you can add a mascot or character to your logo, like theirs, to represent either the racing instructors or students.
7. Boston Blacksmith Basketball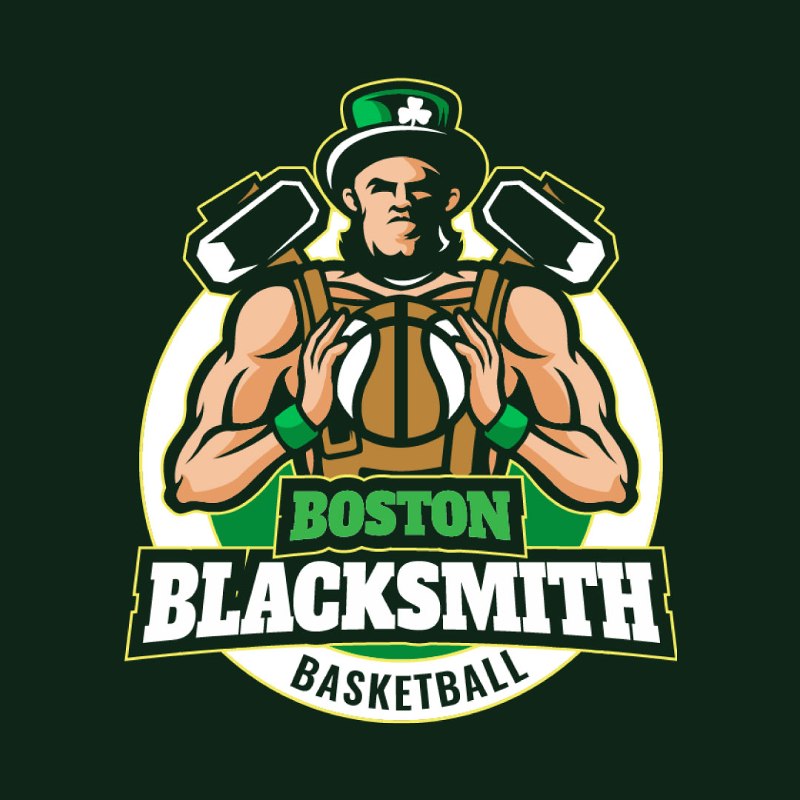 Do you have an unofficial sports team but still want to make a logo for it? Here's the logo for Boston Blacksmith Basketball. To differentiate themselves from a famous basketball team, the Boston Celtics, their logo has a muscular man holding a ball, with two mallets flanking the man.
8. Valetudo Fighting Arts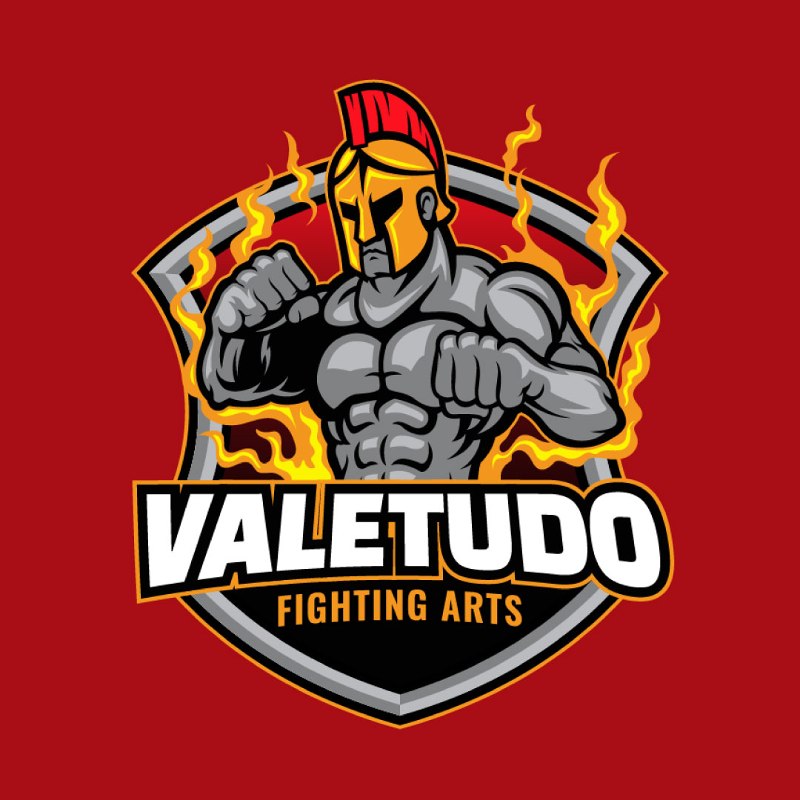 If you want a fiery sports logo to show determination and passion, check out this logo for Valetudo Fighting Arts. You'll see a warrior ready for battle. The mascot or character can influence your customers or members to fight fiercely. Plus, the emblem resembles a shield. It could mean protection and security.
9. Snake Swings Driving Range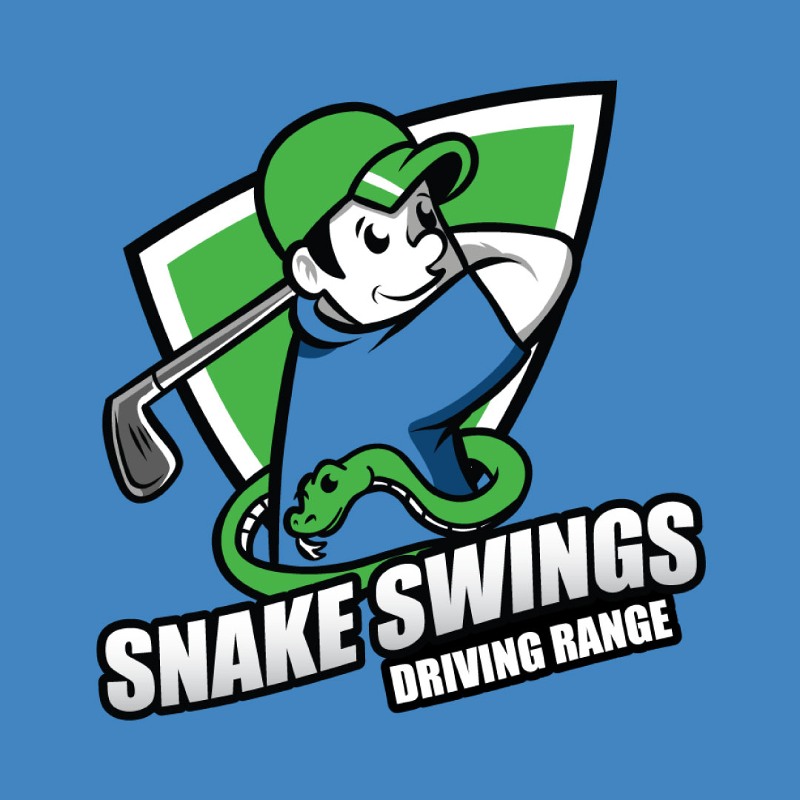 If you own a driving range and want a unique logo, here's the logo for Snake Swings Driving Range. Green and blue are prominent in the logo. The green motif may represent the grass in a driving range. Meanwhile, the blue could mean reliability, and the Snake Swings Driving Range can become any golfer's go-to driving range.
10. Haymaker Boxing and MMA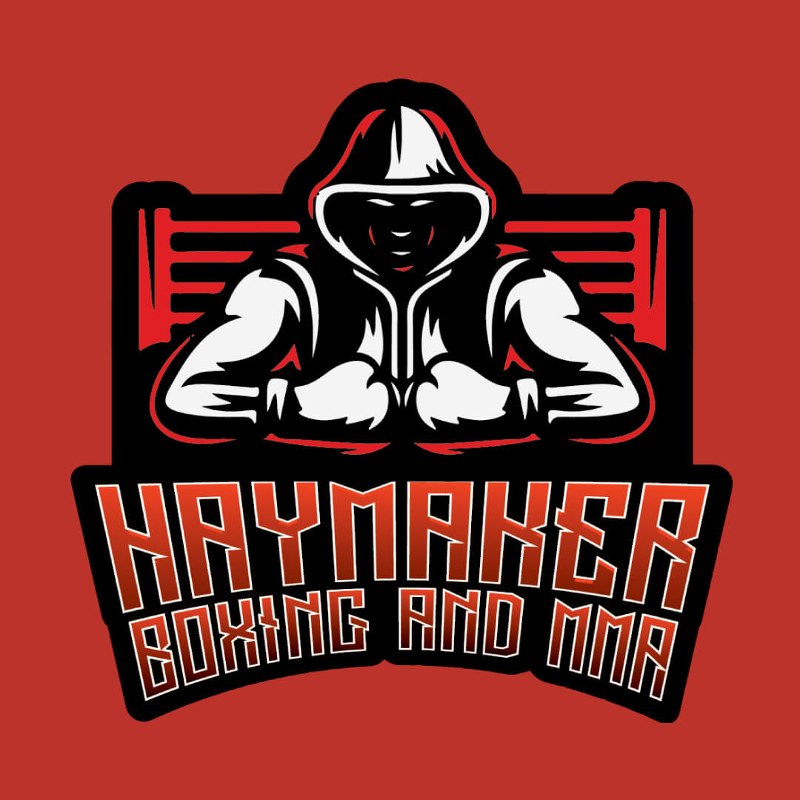 Sports facilities or organizations can learn a thing or two from gym or fitness logos to make an impact. One example comes from Haymaker Boxing and MMA. If you want to show power in a logo, red is the way to go. Plus, you can also add a character to embody your brand, like the fighter in the illustration.
Subscribe to Penji for Your Sports Logo
Were these sports logos impressive to you? If it made a huge impression and you want to get one for your team, subscribe to Penji to get all the designs you need! This is suitable for organizations needing branding assets from scratch.
But if you don't need a subscription yet, don't fret; Penji now offers one-off designs too! You can start one-time projects with us here!