Businesses now have a great way to reach potential customers through social media marketing. With so many social networking services available, choosing which one to use can be overwhelming. Here are some of the best social networking service examples you can consider to gain exposure for your business.
1. Facebook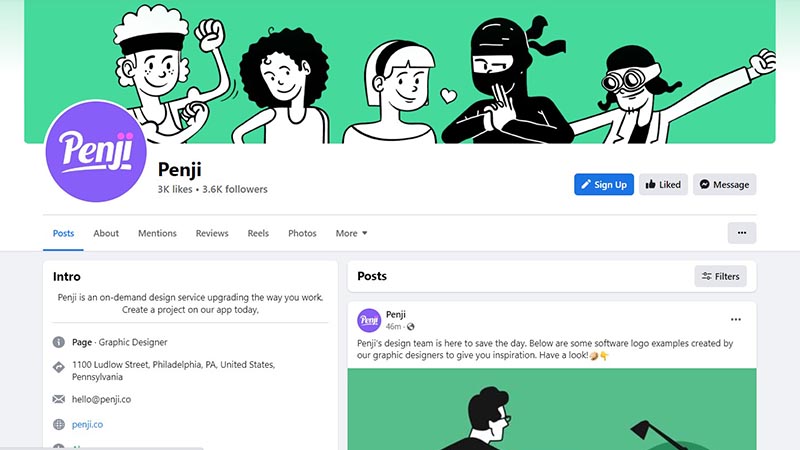 Facebook is the world's largest social networking platform, with 2.93 billion monthly active users (MAUs) in 2022. Despite severe criticisms in recent years, Facebook remains the most used social platform worldwide. It's easy to start on Facebook because almost all content formats — text, images, video content, and stories- work great on Facebook. The platform also offers features for businesses, including advertising and marketing tools to reach potential customers.
2. YouTube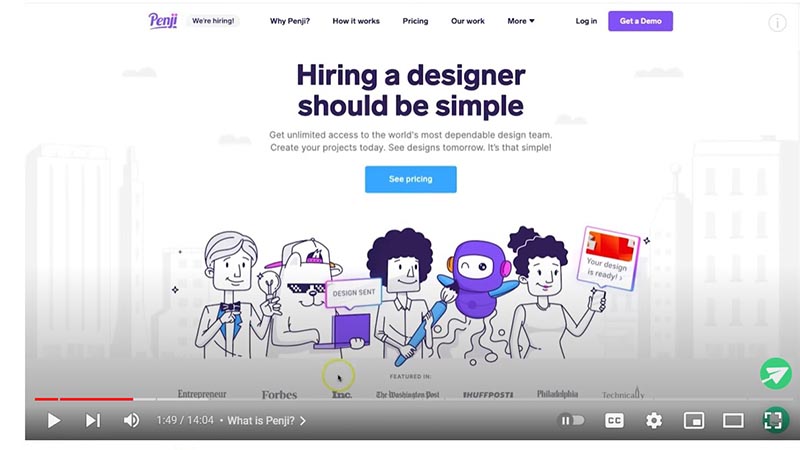 YouTube is a popular social networking service that allows businesses to create and share video content with their audience. The platform is the second-largest search engine in the world. It is one of the most effective platforms for video marketing. Moreover, YouTube enables businesses to build and engage with a community of viewers. Advertisers could reach 2.514 billion users on YouTube in January 2023, placing it 2nd in our ranking of the world's most 'active' social media platforms.
YouTube offers analytics tools that provide valuable insights into video performance and audience engagement. Businesses can also use YouTube to advertise their products or services through targeted ads that appear before or during videos. Likewise, many companies post videos to address frequently asked questions (FAQs) or provide tutorials on how to use their products or services.
3. WhatsApp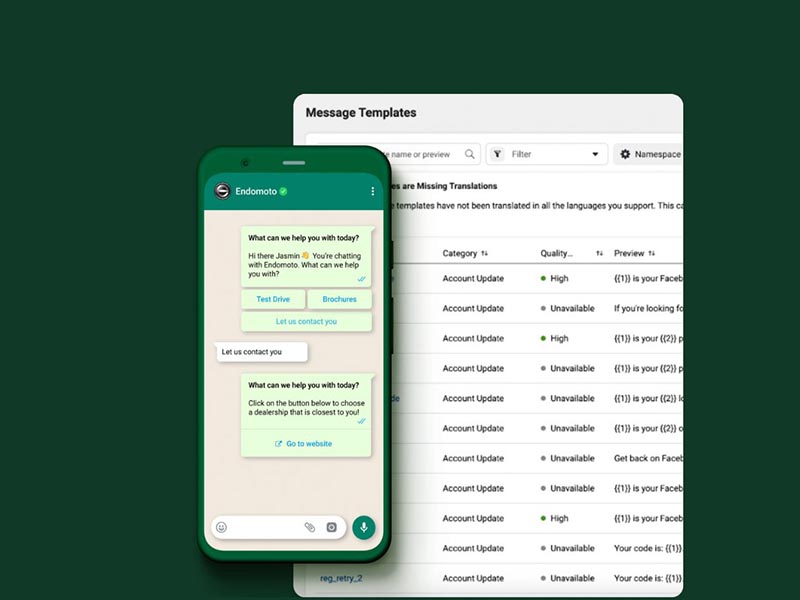 WhatsApp is a popular social networking service that allows businesses to communicate with their customers and clients through a messaging platform. It enables businesses to connect with customers in real-time, share information, and provide customer support.
Companies can also use WhatsApp as a tool for collaboration and team communication. With features like group chats, video, voice calls, and file sharing, businesses can streamline internal communication processes and improve team productivity.
4. Instagram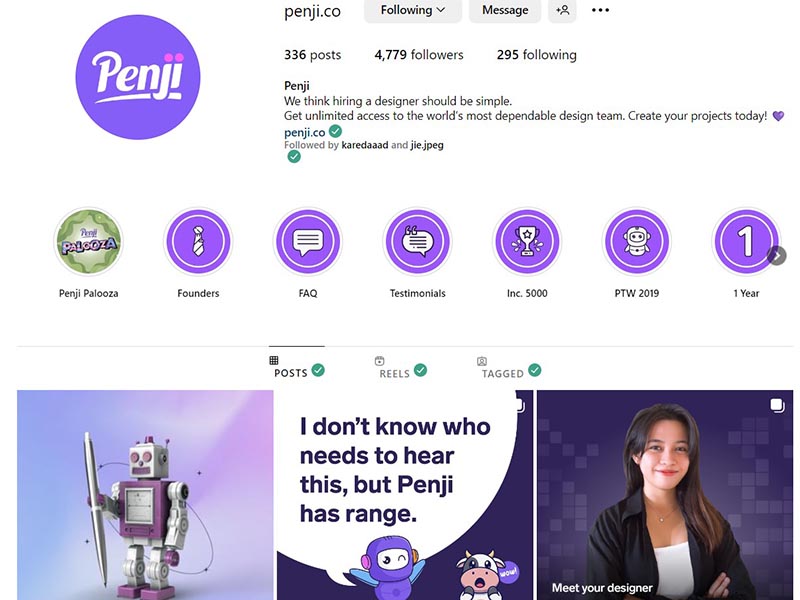 Instagram is a popular social networking service that allows businesses to promote their products through visually appealing content. Companies can use relevant hashtags and engage with their followers to increase brand awareness and build a loyal community of customers and fans. Instagram also offers shoppable posts wherein customers can purchase products directly from the platform. Additionally, Instagram ads help businesses to reach a targeted audience through sponsored content.
5. WeChat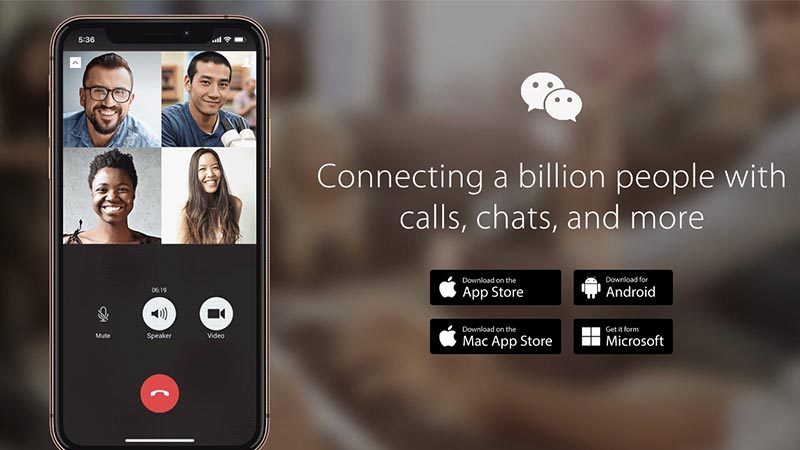 WeChat is a popular social networking service in China that allows businesses to connect with customers. It enables businesses to communicate with customers in real-time, share information, and provide customer support. Groups or individual chats with customers help companies send personalized messages and offer support to their audience.
6. TikTok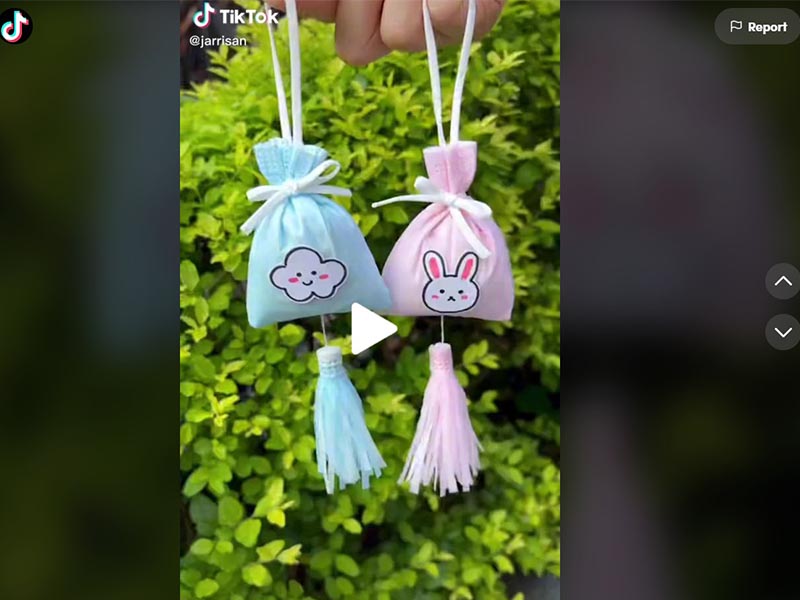 TikTok (Douyin in China) is a short-form video-sharing platform. It is one of the fastest-growing apps globally, defeating Google as the most visited website. Videos are between 15 and 60 seconds long. You can find videos regarding almost all topics like lip-syncs, dancing, and challenges to DIY tricks and make-up tutorials. About 47.4% of TikTok users in the U.S. are aged 10-29. If your target demographic is young, TikTok is an excellent platform for your business.
7. Telegram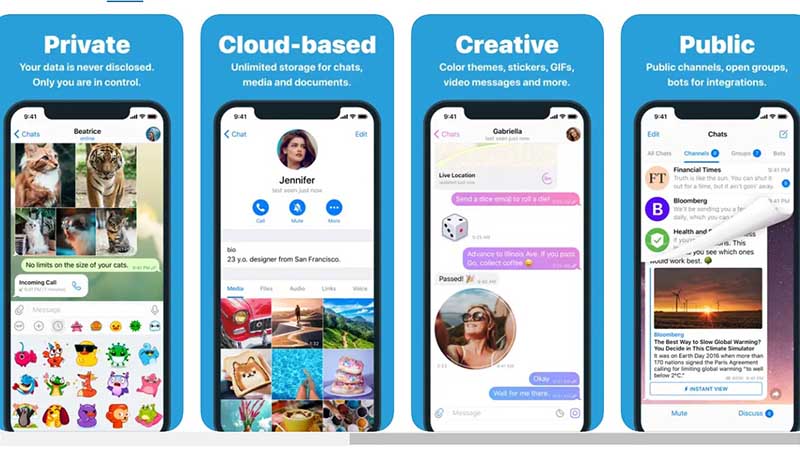 Telegram is a popular social networking service that lets businesses connect with their customers and clients through a messaging platform. Currently, Telegram has over 500 million monthly active users. Telegram is an ideal platform for businesses because of its security features, like encrypted messaging, which ensures that messages and calls are secure and private.
8. Snapchat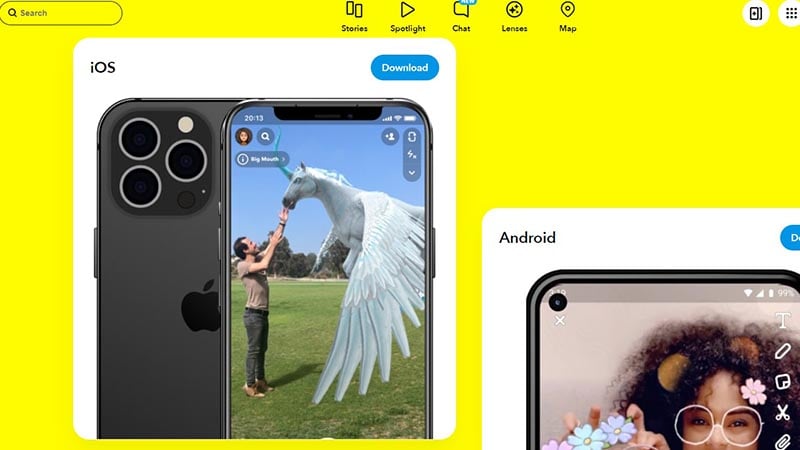 Snapchat is an app that lets users share photos, videos, and messages with their followers and friends. The app is known for its unique features, such as disappearing messages and filters that add fun and creative elements to the content. Snapchat is popular among younger audiences and can help businesses to reach a highly engaged and active audience.
9. Kuaishou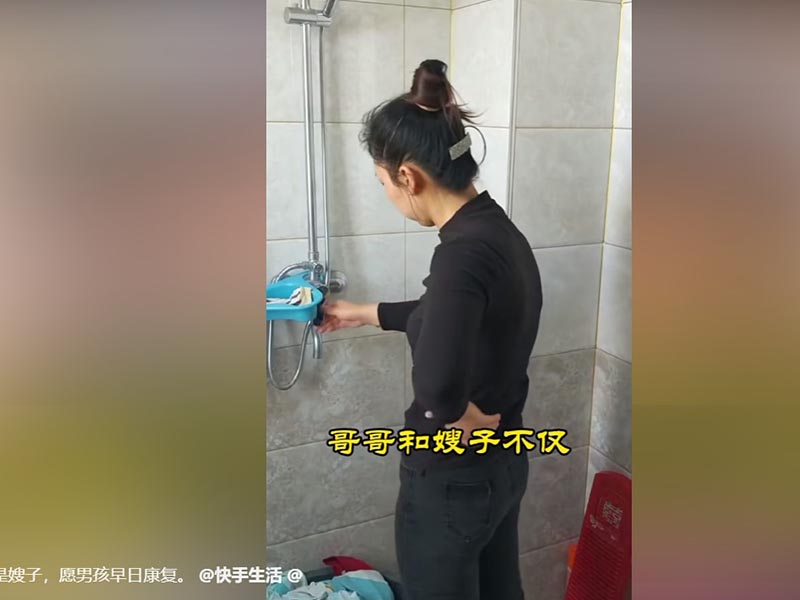 Kuaishou is a Chinese competitor of Douyin or TikTok. Like its rivals, Kuaishou allows users to create and share short videos, photos, and live streams with their followers. Users can also follow others and interact with their content by leaving comments, likes, and shares. The app features a variety of content categories, including entertainment, travel, food, and beauty, among others. Kuaishou is also available in other countries, such as Southeast Asia and Brazil.
10. Qzone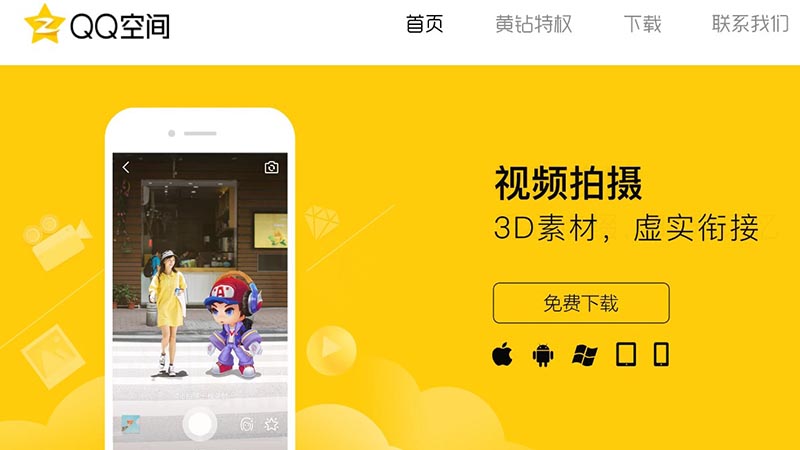 Qzone is a social networking service launched in 2005 by Tencent, a Chinese multinational conglomerate. It is one of China's largest social networking platforms, with over 600 million registered users. One unique feature of Qzone is the ability for users to customize the design and layout of their profile page, making it highly personalized and visually appealing. Qzone also offers social gaming features, which have become highly popular.
11. Pinterest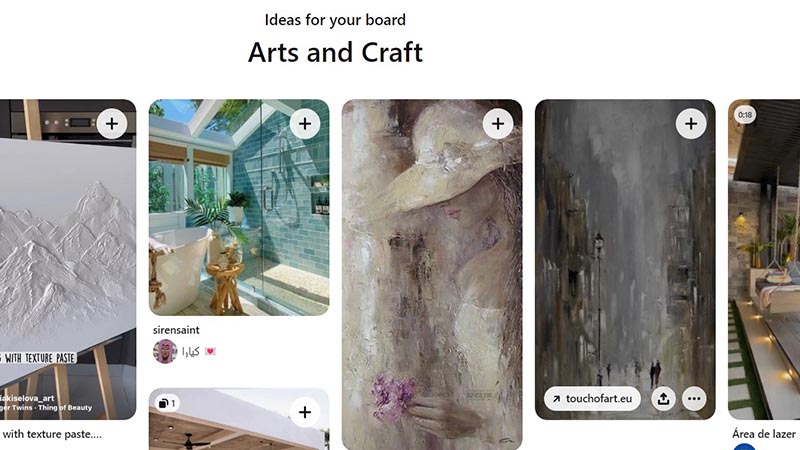 Pinterest is a one-stop site for inspiration and discovering new products and ideas. The platform is known for its highly visual and aesthetically pleasing interface, which showcases images and videos in a grid-like format. Users can browse content by searching for keywords and hashtags. They can also explore popular categories such as food, fashion, and home decor.
12. Twitter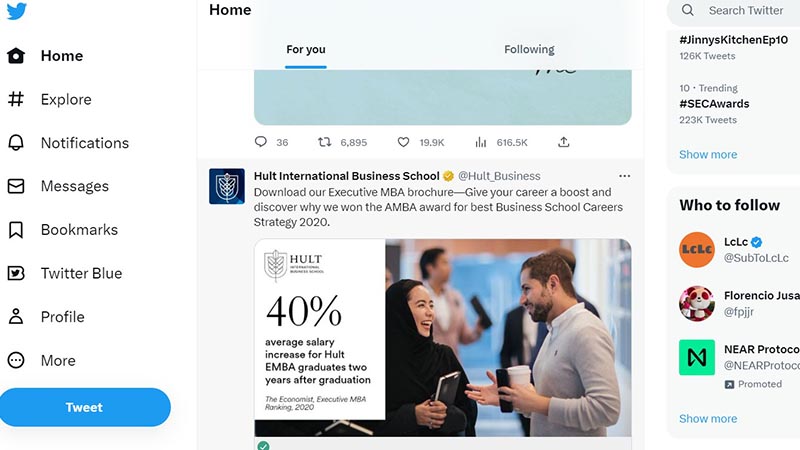 Twitter allows users to send and read short messages 280 characters long. Tweets can include text, images, and videos and can be publicly shared with a user's followers. The platform is often used for breaking news and engaging in conversations on various topics. Users can search for tweets by keywords or hashtags or by following specific accounts. Tweets can be liked, retweeted, and replied to, allowing for a collaborative and interactive experience on the platform.
13. Reddit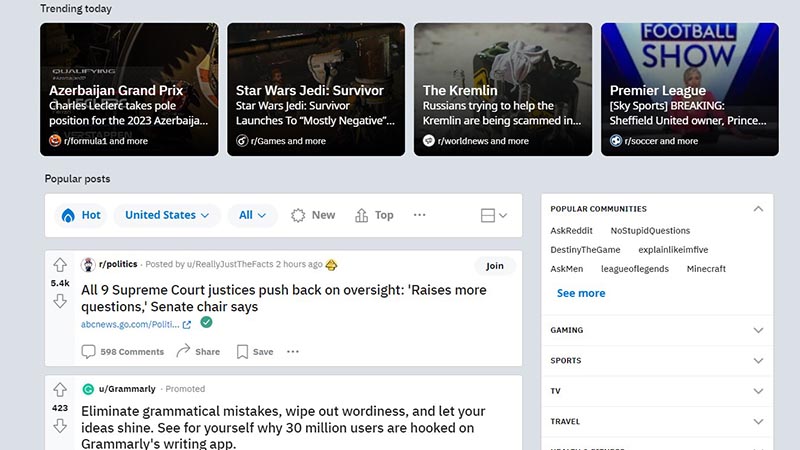 Reddit is a social networking and discussion website that allows users to post content, engage in discussions, and vote on posts and comments. The site is organized into thousands of communities- subreddits, each focused on a specific topic or interest. Users can browse these subreddits to find content and discussions related to their interests or create their subreddit if one does not already exist.
14. LinkedIn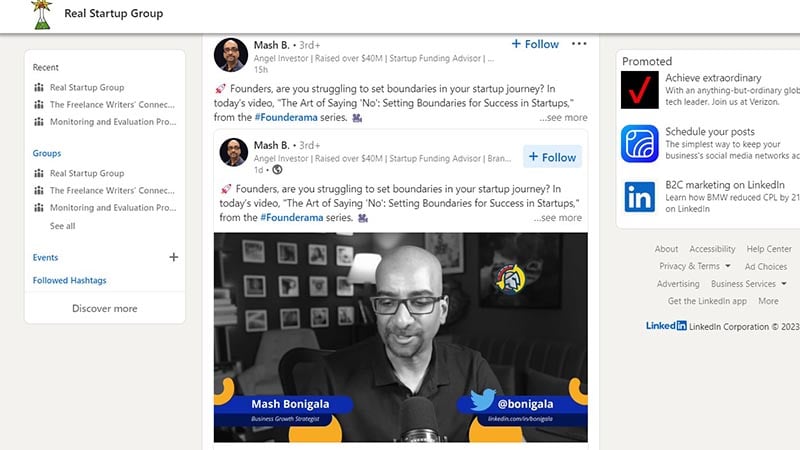 LinkedIn is a social networking site designed for professional networking and career development. It allows users to create a professional profile highlighting their skills, experience, and education. Businesses can create a company page that highlights their brand, products, and services and use the platform to engage with customers and prospects. LinkedIn also offers advertising options to help businesses promote their brand.
15. Discord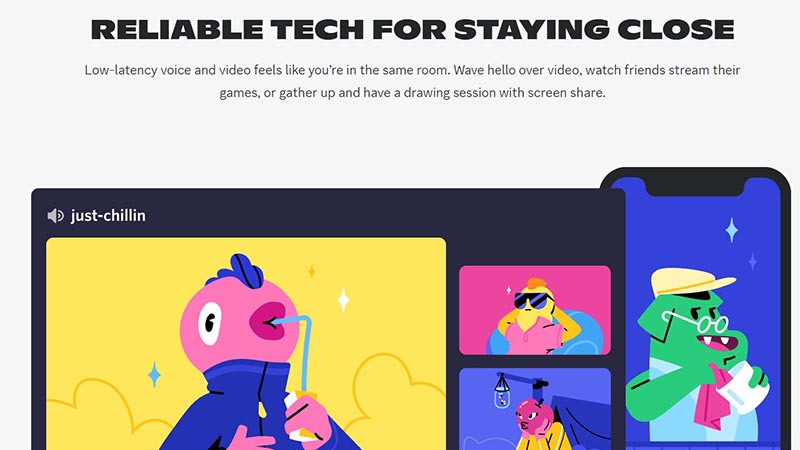 Discord is a free, voice and text-based chat app designed for gamers. But it was expanded to cater to other communities. Users can create and join servers to communicate and share real-time content.
Discord has customizable features and is compatible with various devices. It has expanded beyond gaming communities and is now used by businesses, educational institutions, and other groups.
Final Thoughts
Choosing an exemplary social networking service for business is essential for ensuring that marketing efforts are practical. Companies should consider the target audience, brand image, content type, features, and resources. These are crucial for making an informed decision on the best platform to use for their business.