Are you new to eCommerce marketing? Here are tried and tested small business eCommerce marketing strategies and tools to try!
1. Monitor Analytics Regularly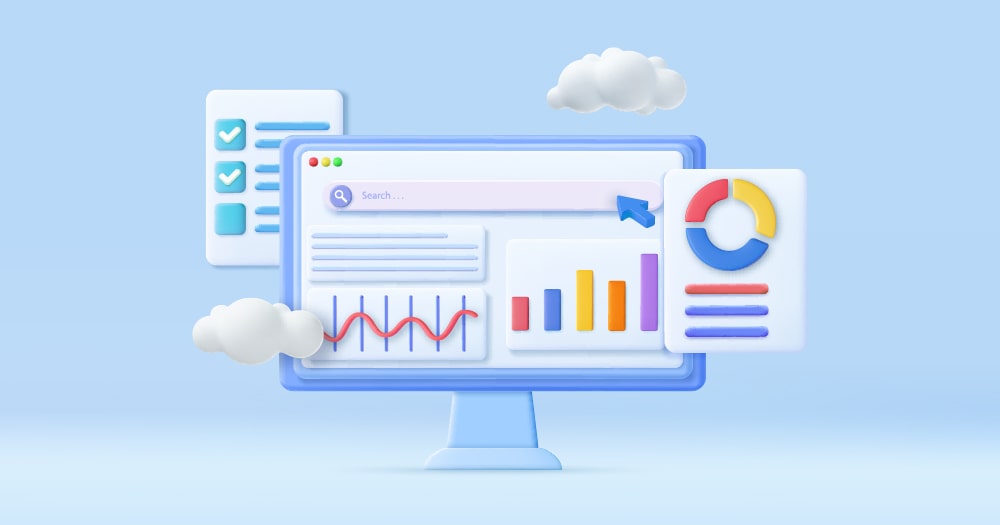 Don't let your small business eCommerce marketing strategies go to waste. With this, you'll know how else you can improve and grow your business. Check out these eCommerce analytics tools to start.
Shopify
Google Analytics
Kissmetrics
Hubspot
Optimizely
2. Use the Power of Emails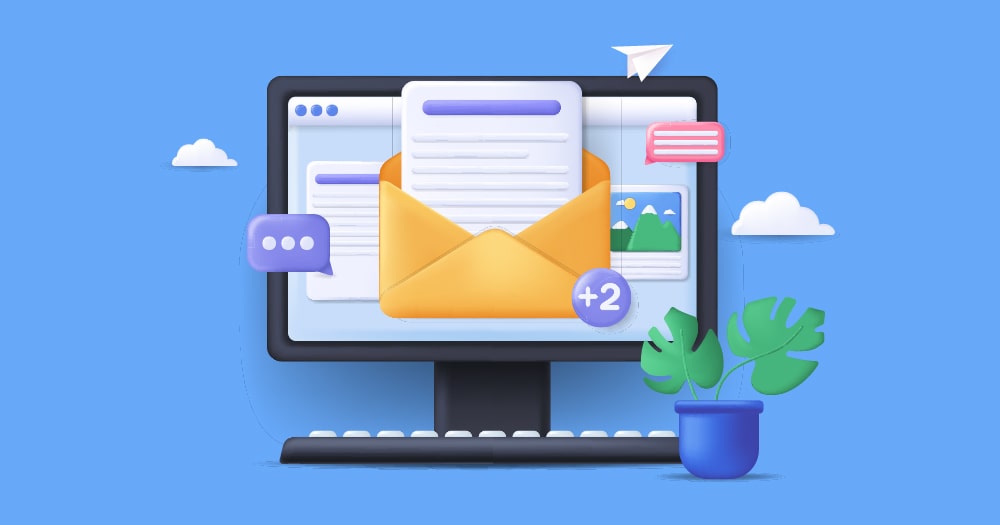 One person can receive up to 120+ emails in one day. That's a ton of emails, and it can cause email fatigue. And if a person receives emails from one company way too often and gets the wrong content, those are bases for a quick unsubscribe.
However, you could turn things around in your favor. Make sure that opt-ins and opt-outs are enabled. This way, potential subscribers can decide whether they want to receive emails or not.
Additionally, when it comes to email content, substance is key. You want to provide substantial information about upcoming promotions or the latest updates. Plus, when writing an email subject, make it enticing or convincing to avoid the email going to the trash. Finally, email design also plays a role in persuading subscribers to go to your site. Make sure to showcase your latest products, and that it's eye-popping!
Check out our selection of the best email and SMS marketing tools in the next section!
3. Send Texts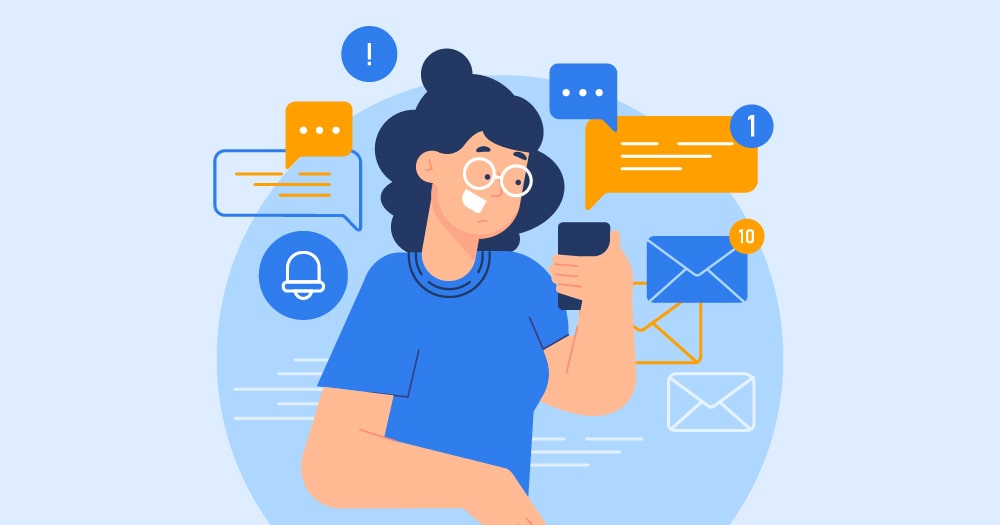 Although your customers would prefer receiving updates about your company via email, text messages are a great way to market your business, too! But many would find text messages intrusive or annoying, especially if they are from a number they won't recognize.
Like email marketing, ensure that you let subscribers opt in or out. Additionally, your text should be promotional, not something with URGENT or EMERGENCY, as this could overwhelm your customer. Plus, keep your text short and sweet!
Email and SMS marketing tools:
Omnisend
Brevo
ActiveCampaign
Klaviyo
Open Loyalty
4. Promote on Other Platforms or Channels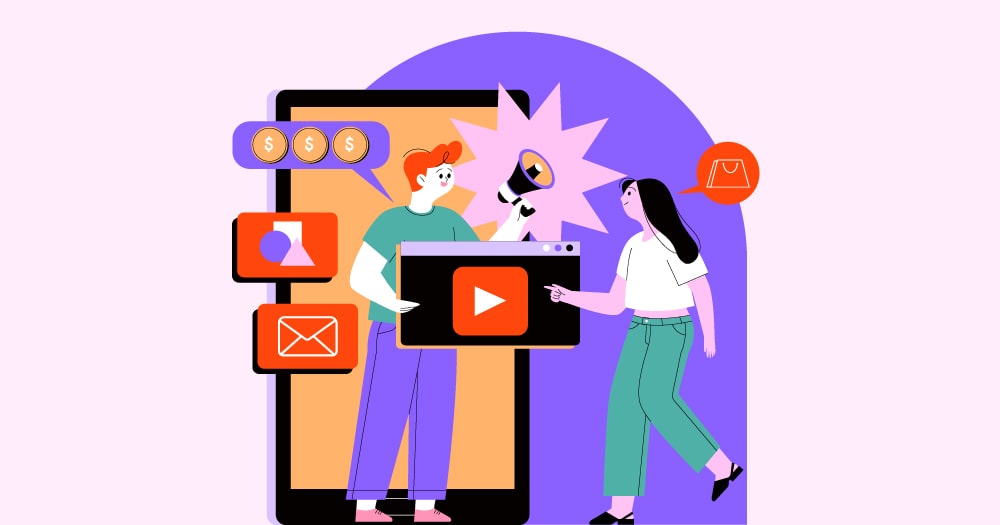 Any eCommerce business owner or marketer worth their salt knows that they shouldn't rely on one media channel to promote their business. Online presence isn't all about setting up your site and hoping for immediate traffic. It takes work to get traffic going to your website. One of the easiest ways to do that is by being active on social media.
Forums or online communities are an alternative to posting on social media when promoting or advertising your business. But be careful when plugging your business. Some forums won't allow you to do "shameless plugging" or advertising to get ahead. Instead, you can provide a solution and mention your business.
Finally, consider posting Google ads about your business. This can increase your site's views. Plus, this could pique your target audience's interest when you have an ad placement using your keywords.
Here are nifty tools:
Social media management tools – SproutSocial, Hootsuite, and Agorapulse are three of the top social media management platforms. You can automate posting and monitor your performance.
Forums – Quora and Reddit are two places to promote your business.
Google Ads Tools – You can rely on keyword research tools to identify which keywords to target. Additionally, you can use headline and description generators like StoryLab.AI or Copy.AI.
5. Invest in Content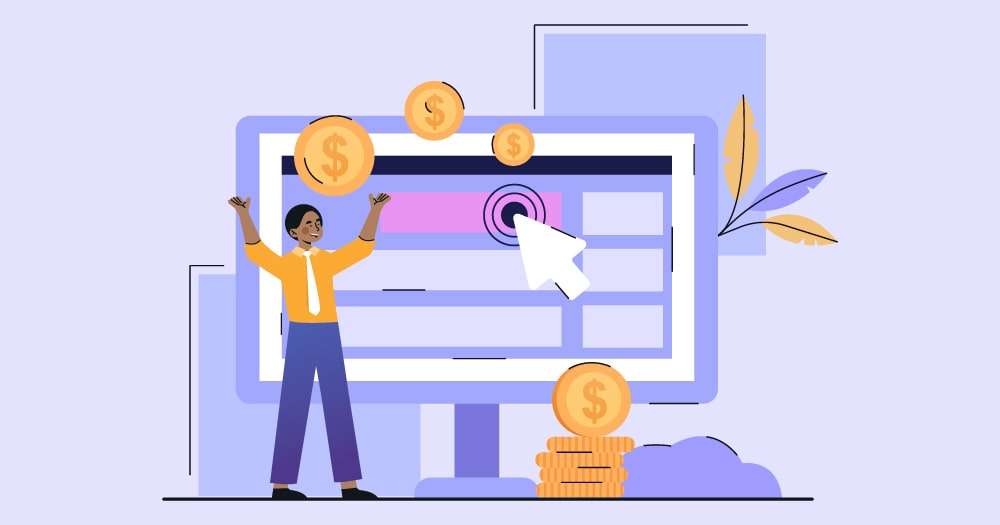 Content drives conversions. You don't want to miss out on all the fun if you don't post content constantly. Plus, your marketing strategies NEED content to succeed. If you have decided to give content marketing a chance, identify which content you want to publish.
For instance, if you want to post blogs, you need to consider the following:
But do you need to create custom content every time? It can be time-consuming. However, unique content can get more engagement. But you can reuse videos or infographics, with proper attribution, to serve as placeholders for custom content.
However, if you need content creation tools or services, here's where you can start:
Canva (Graphic design app)
Adobe Express (Graphic design app)
Penji (Graphic design service)
99Designs (Freelance graphic design service)
Clipchamp (Video editing app)
Animoto (Video editing app)
Video Husky (Video editing service)
Vidpros (Video editing service)
Google Docs (Written content creation app)
Grammarly (Written content editing app)
Panda Copy (Writing content service)
Godot Media (Writing content service)
6. Keep SEO in Mind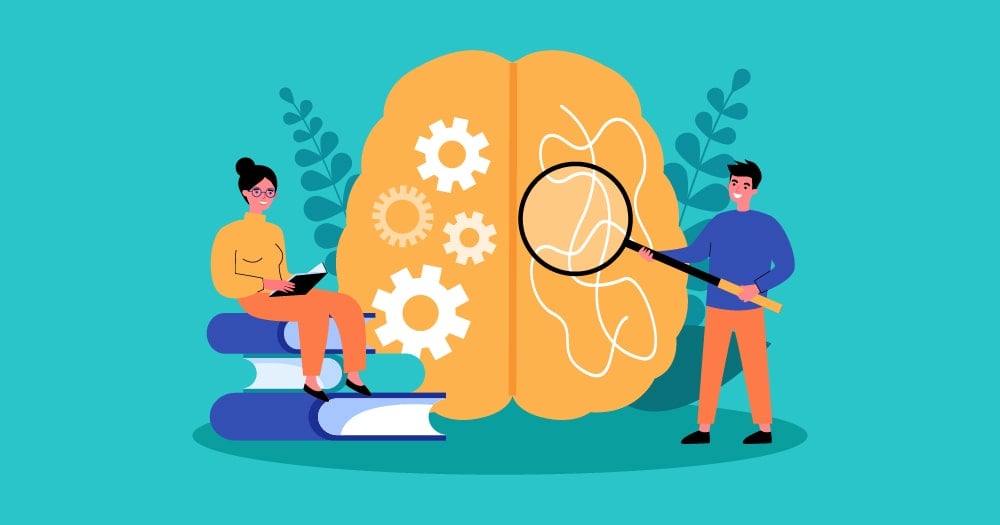 Content is essential to your marketing strategy. But you don't want to post content aimlessly. Instead, you need a driving force to create a solid content small business eCommerce marketing strategy. It starts by applying effective SEO strategies. Here are the basics:
Research your keywords – This is a must, especially if you're targeting a specific keyword and want to be at the top. You can use keyword research tools like SEMRush and Ahrefs.
Optimize product pages and blogs – You can use your chosen keywords to bring more people to your site. You can refer to our content creation tools above for written content creation tools. Make sure that you use your keywords sparingly and that you don't duplicate any pages.
Link building – Ensure that you have internal links to create site structure. You can also link externally by connecting with other sites through emails or writing guest posts! Link building will help increase your trust and authority!
7. Set Up Loyalty or Rewards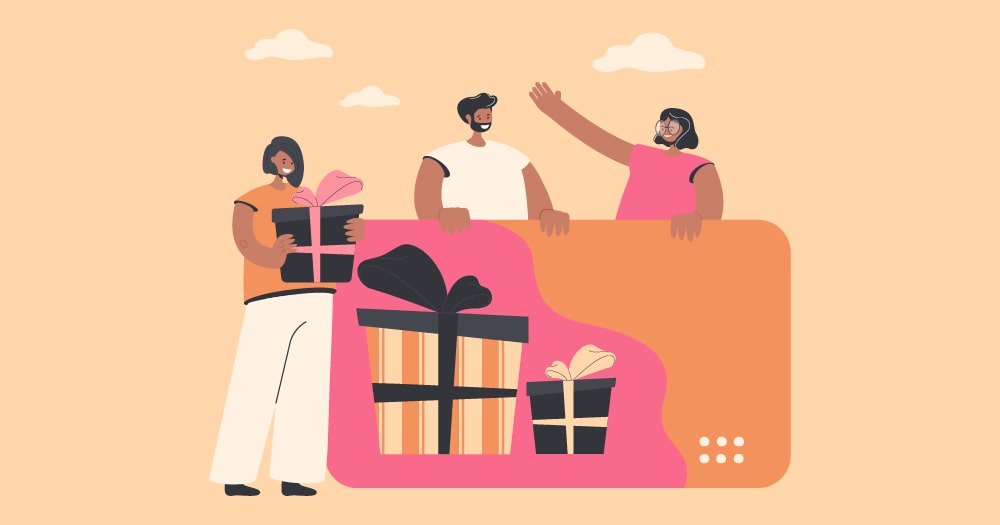 You want leads to become loyal customers and return to your site. But to entice them to return, you can incentivize them. Loyalty or rewards programs are a great small business eCommerce marketing strategy.
After all, you don't need to go through the marketing funnel with existing customers. But marketing doesn't stop with them. You can personalize content when sending them emails. Or, you can add a banner on your website or post on social media about the latest promotions for loyal customers or subscribers. Once they make more purchases, you can decide if they can get rewards, discounts, or points.
Smile.io
Yotpo
LoyaltyLion
Open Loyalty
Loyalty Gator
8. Maximize Social Media Usage with Ads and Shopping Features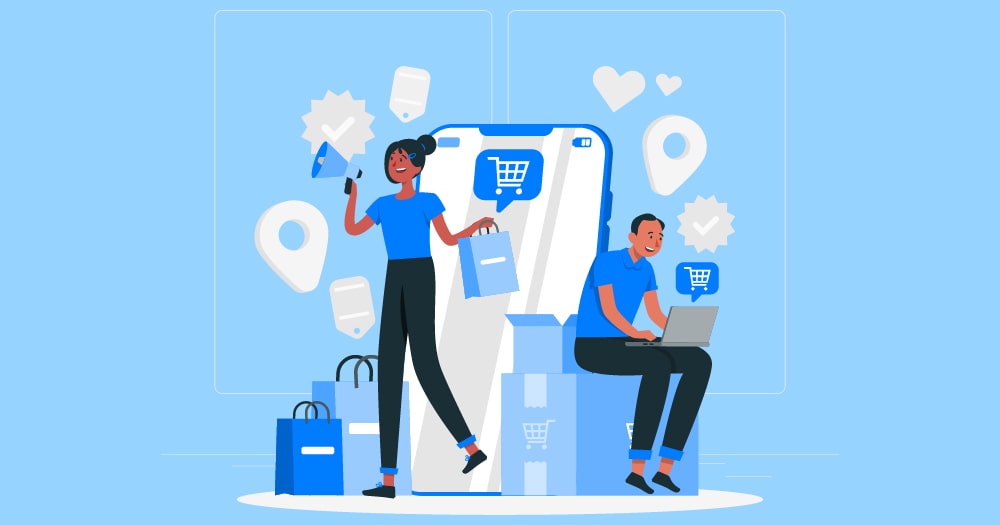 Even though social media sites are excellent platforms for establishing an online presence, social media can help you connect with a broader audience through ads. Plus, you can streamline shopping on social media too! Major social media platforms have ad features, allowing you to post various ad creatives and formats. Meanwhile, top social media channels have Shopping Features.
You can refer to our list of content creation tools in the "Invest in Content" section. Meanwhile, here are the top social media platforms with Shopping features:
Facebook
Instagram
Twitter
TikTok
Pinterest