One of the trickiest parts of running a software-as-a-service (SaaS) company is figuring out your pricing model. What SaaS pricing is the best for your customers?
Many startups think pricing is intuitive and don't want to devote their resources to it. You may not even recognize if your SaaS pricing model is losing you money.
Tiered pricing? Annual or monthly subscriptions? Freemium? We'll explore it all as we dive into the SaaS pricing rules and strategies guaranteed to drive results.
5 rules for effective SaaS pricing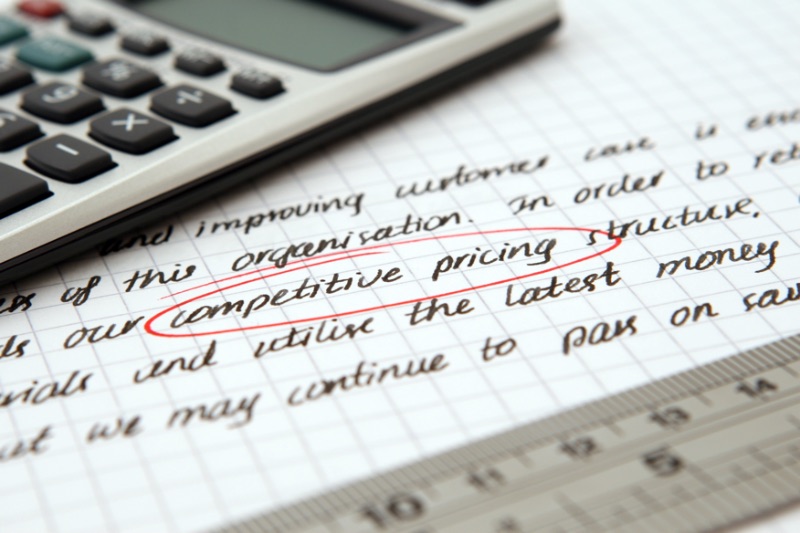 First, we must establish some ground rules. It's important to keep your eyes on the prize as you develop your IaaS, PaaS, or SaaS pricing strategy. If you follow these guidelines, you can exercise your own judgment about which model is right for you.
1) Simplicity
Whatever pricing model you go for, make it digestible. A customer might see a complicated structure and go somewhere else without even reading it. Most templates for pricing pages use three simple boxes that briefly break down the sets of features at each tier. You want to be able to simplify your structure in a way that can be presented visually and makes sense before you even read it.
2) Consistency
Pick a strategy and stick to it. You're bound to have to raise your rates eventually, but you want to keep your framework consistent once you have it together. If you signed up for a tiered subscription service and it suddenly became a usage-based fee, you'd probably take your business elsewhere. You should also make sure that everything your SaaS offers is included in your single pricing structure, so be thorough in planning it.
Need graphic design help?
Try Penji's Unlimited Graphic Design and get all your branding, digital, print, and UXUI designs done in one place.
Learn More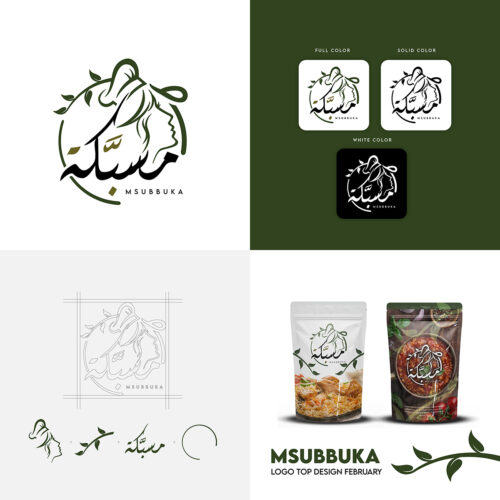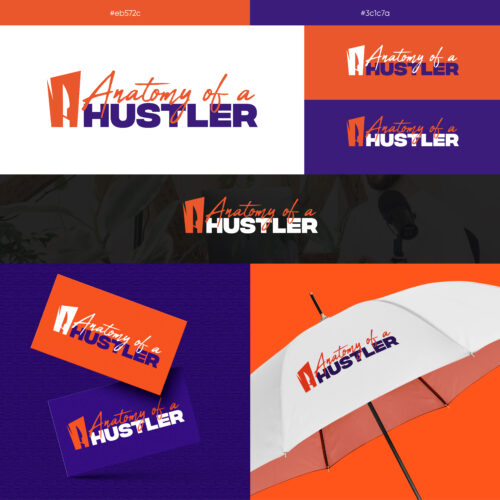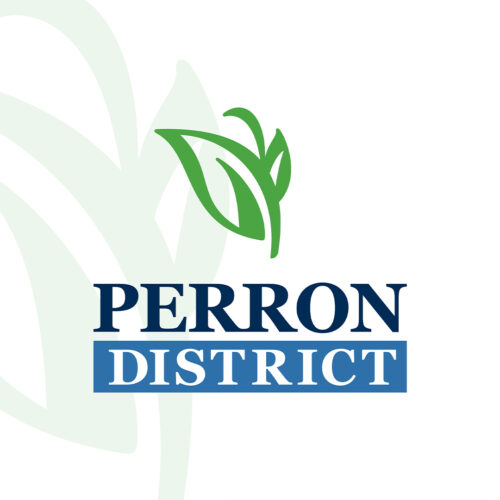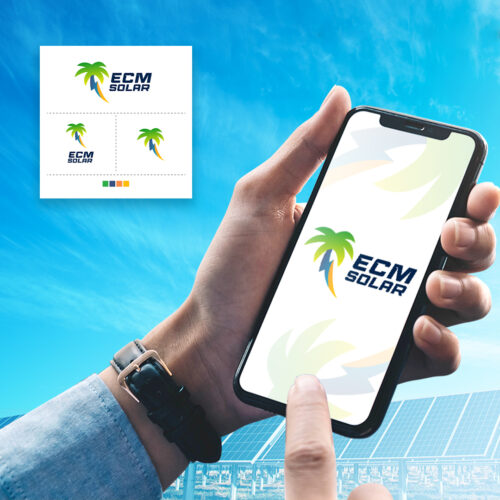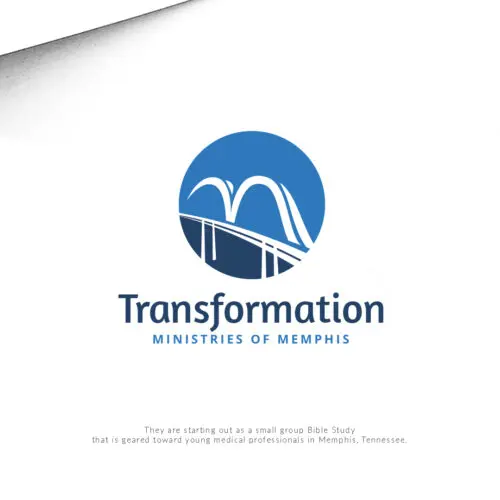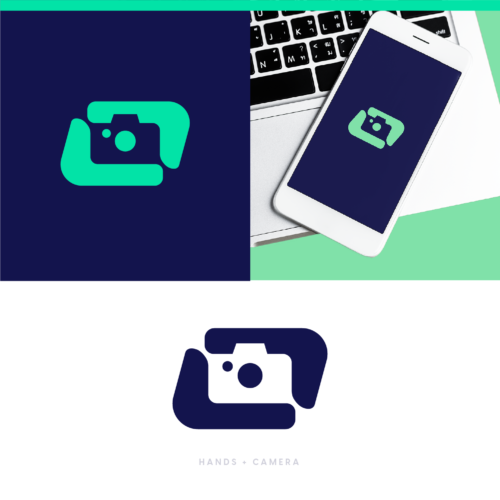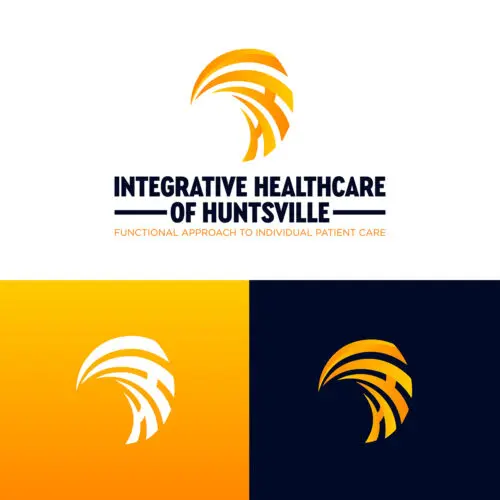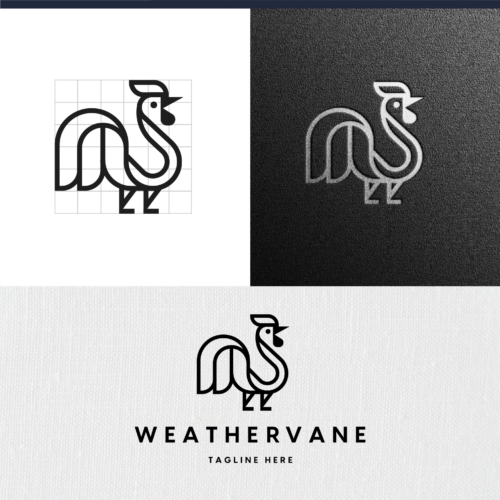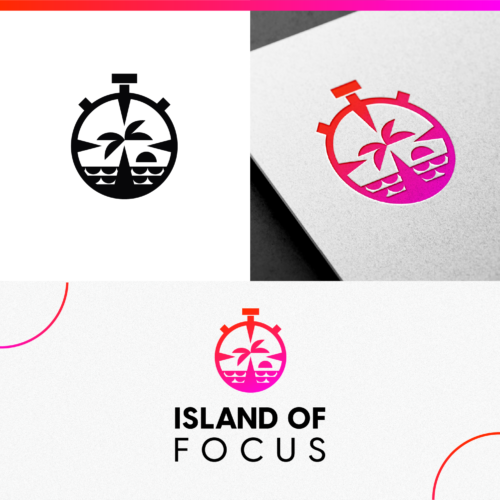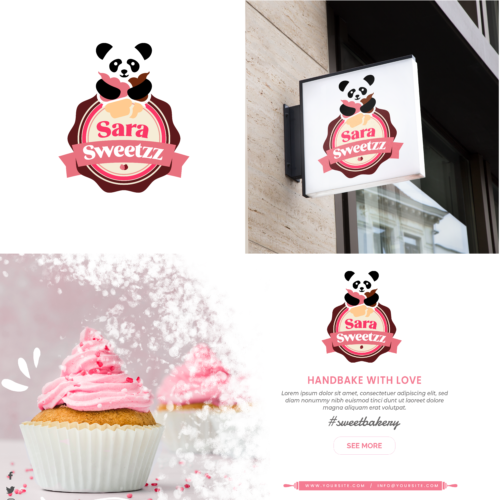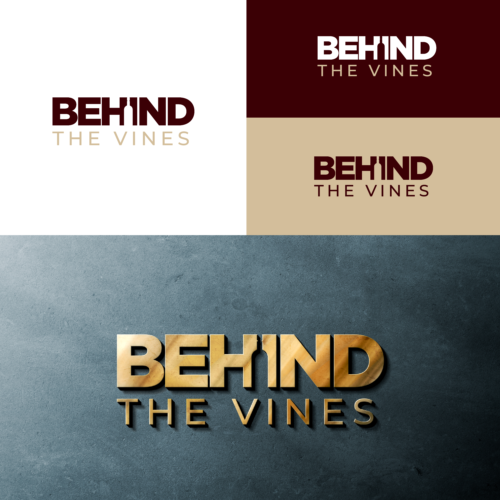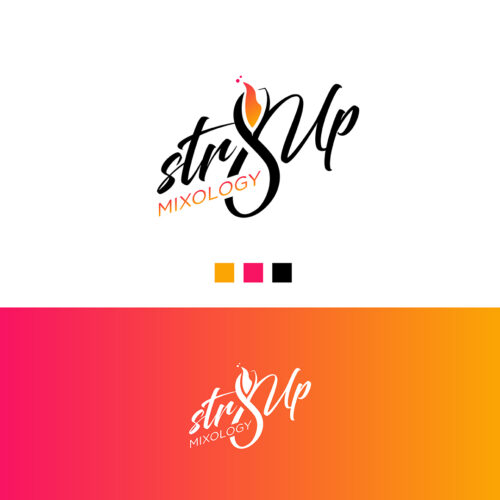 3) Start low
You won't truly know if your SaaS pricing is effective until you put it out on the market. It's better to start too cheap than too expensive. Everyone wants to pay the lowest price for the highest quality. As you're building your pricing model, try not to aim high, and it's always good to offer a low-cost, entry-level, or freemium package to attract a wider audience.
4) Build trust
Your goal is to attract customers and keep them coming back. Your pricing strategy can play a big role in making this happen. Be transparent about pricing, keep fees simple, and be cautious about raising your prices.
For instance, Netflix has steadily raised its prices over the years. They've kept their competitive edge by raising prices incrementally, continuing to offer an affordable basic package, avoiding hidden fees, and being upfront about their service.
5) Know your audience
Hand-in-hand with building trust, you must learn exactly who your customers are. If your SaaS is vertical, you may be looking at clients in a specific industry, but it can be a more difficult question for horizontal providers. Your software might be perfect for businesses or geared more towards individuals.
A PaaS may target developers, while an IaaS is likely aimed at tech industry pros. It's especially important to know how much your audience values your service and what they're willing or able to pay for it.
6 SaaS pricing models that work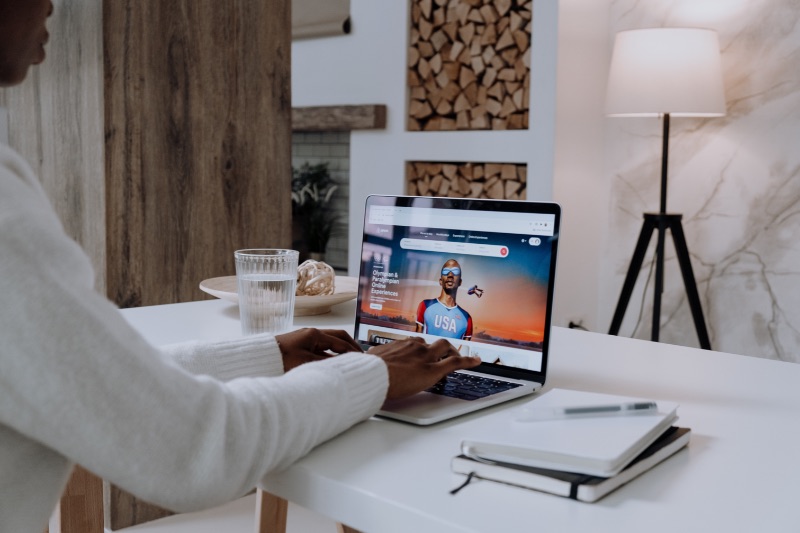 Pricing page wireframes can be deceptive, making it seem like most SaaS services offer a basic three-tiered pricing model. In fact, there are a wide variety of models used effectively by popular SaaS companies. Beyond tiers, factors like bandwidth, user base, and features give you even more to consider when picking the right pricing model. These SaaS pricing models and examples will give you the inspiration you need.
1) Freemium
Freemium businesses are often a go-to for individual users, especially those looking for quick, one-time software solutions. This traffic isn't always helpful, but it's one great way to optimize for volume. With limits on features and storage, these free trials attract customers and encourage them to upgrade to full-price versions while free users help expand your reputation.
Example: Dropbox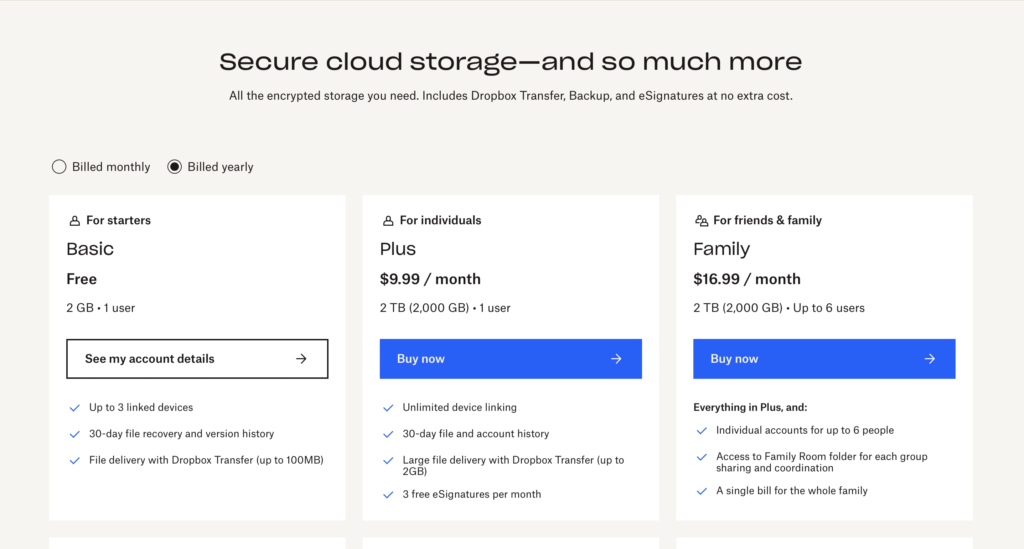 Dropbox's free package offers up to 2GB of storage, at which point it encourages users to upgrade to 2TB with their full plan. Their free option and inexpensive full price have made them a go-to for file sharing and security. A freemium model is especially suited for storage, since its limits go unnoticed by casual users and become urgent for returning customers.
2) Flat rate
Most SaaS companies use a tiered pricing system to maximize income from customers at different levels. While there are practical reasons to break up your pricing, a flat rate can be an effective way to stand out in your field, and customers certainly love a simple pricing structure. It's worth considering if your SaaS gets about the same amount of use from each user, e.g. a performance dashboard.
Example: Basecamp
Basecamp also has a freemium service, but it offers its paid option at flat rate pricing for $99. They also profess to offer a wider range of services than competitors like Asana and Slack, combining the work experience in a single, easy-to-use place. By pushing simplicity, they've become a leader in the virtual workspace field.
3) Tiered
A tiered pricing strategy is what most people think of when they picture SaaS pricing. It's a simple solution for both sides, making pricing easy to swallow for consumers and allowing companies to account for different levels of use. It's also an easy way to mitigate price increase, letting you keep lower-tier subscribers on board while accounting for changing needs and growth.
Example: HubSpot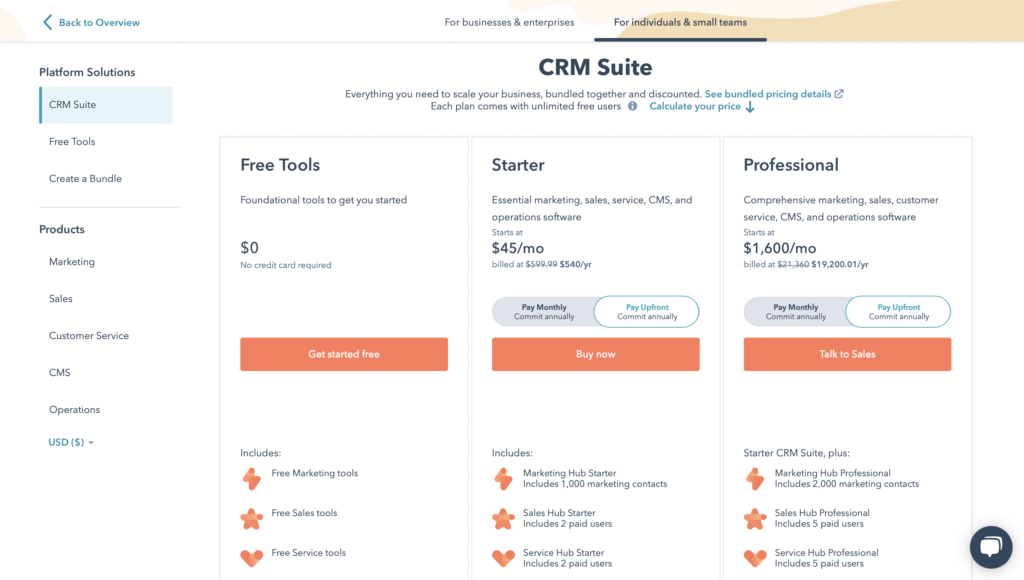 There are plenty of tiered SaaS offerings to choose from, but HubSpot may be the most thorough. They offer both free tools and three price points for each of its products and bundles: "Starter," "Professional," and "Enterprise." With custom options to suit business needs, it maximizes use for all types of customers.
4) Per-user
Another very common SaaS pricing structure is the per-user system. It's helpful for software aimed at teams and businesses, letting you account for which clients are using up the most of your infrastructure. A variant on this is the per-active-user model, which is more complex to set up but prevents customers from paying for team members who don't use the service.
Example: Canva
Outside of Canva's freemium offering, the graphic design service charges by number of users for its "Pro" and "Enterprise" tiers. This system combines several SaaS pricing models, with a sort of flat rate of $420 for Pro teams (up to 10 people) and a $30 per-user rate for Enterprise teams.
5) Per-feature
In most cases, per-feature pricing is a form of tiered pricing. It sometimes takes the form of users buying feature "bundles" specific to their needs, as HubSpot offers, but the key difference is that different tiers in the per-feature model come with different features "unlocked." Rather than simply paying for more storage or more users, you get more function out of the service depending on your tier.
Example: QuickBooks
QuickBooks' accounting software does allow for more users at its higher tiers, but the real incentive to switch is the added features. Beyond its $7.50/mo "Simple Start" and "Self-Employed" plans, the "Essentials" tier includes time tracking and bill payment while the "Plus" plan tracks project profits and inventory. The "Advanced" tier has even more enticing features like app integration, access settings, and business insights.
6) Usage-based
This pricing model is perfect for IaaS, charging based on the bandwidth, storage, and other utilities used by customers. It's the same model often used for phone service, and it ensures that users at every level are getting what they pay for. On the other hand, it's harder to predict revenue with this system, and users tend to prefer simple monthly rates.
Example: Snowflake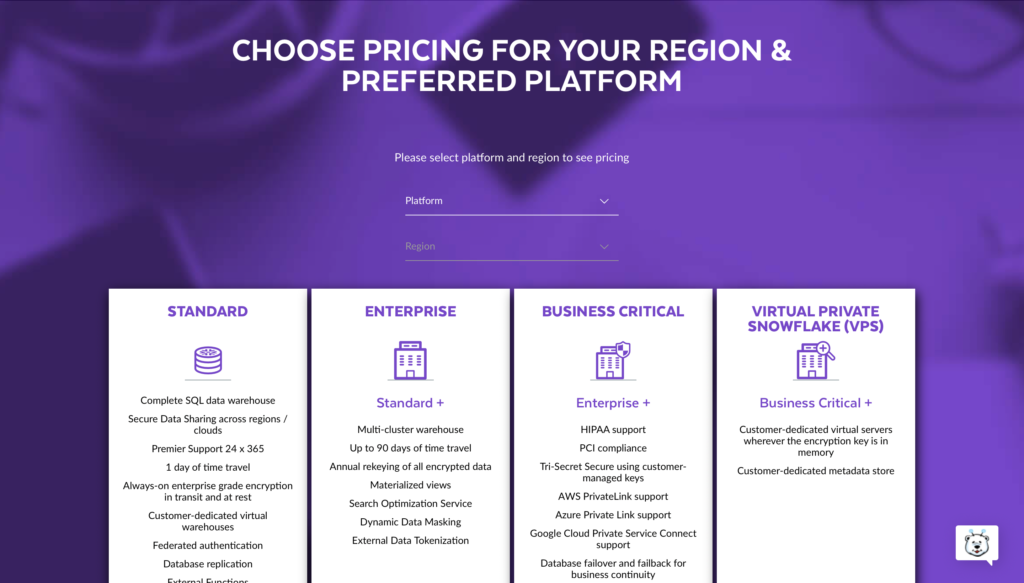 Snowflake occupies an interesting space in cloud computing, a data cloud service that partners with IaaS but functions as a SaaS. Like many such services, its pricing is in-depth, but it proudly announces users' ability to pay usage-based pricing upfront, month-to-month, or with a standard per-credit format.
Conclusion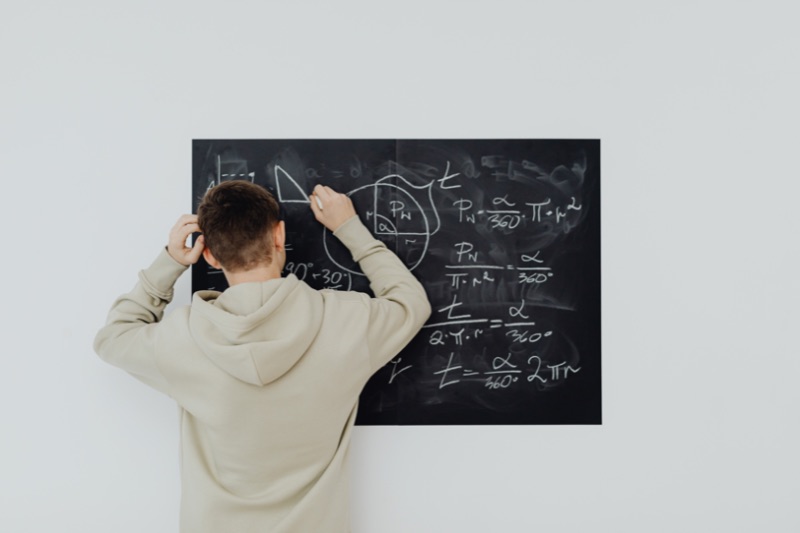 There's a lot to keep in mind when planning your IaaS, PaaS, or SaaS pricing. The most important things are pricing for volume, keeping plans simple, and fitting the needs of both your company and your user base.
Don't worry too much about what others are charging; the best way to stay competitive is to satisfy your customers. If you're looking into other important elements of your SaaS, like your landing page or branding package, Penji can help with that.