An owl can effectively convey wisdom, perception, trust, uniqueness, and nature-related qualities, making it a compelling choice for some companies. Owls are also known for their exceptional vision and acute perception. Their ability to see things that others might miss can be seen as a metaphor for a company's attention to detail, ability to identify opportunities and forward-thinking approach.
Sounds like your brand? Check out these 10 owl logos by Penji's professional designers.
Significance of An Owl in Logos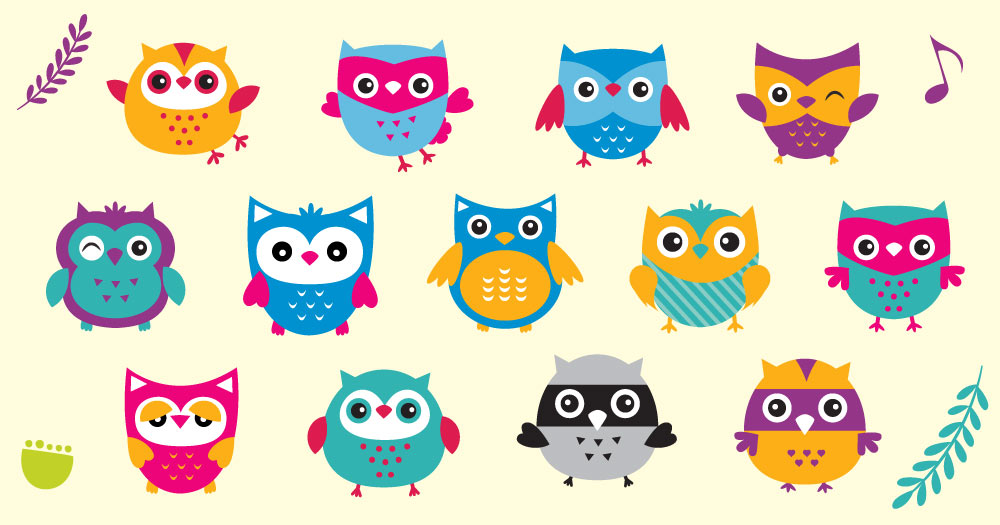 The owl symbolizes wisdom. But the sage bird isn't just a symbol of that quality. Mind Body Green says an owl can signify spirituality and good fortune. That said, educational organizations or institutions can use this bird as their mascot for their logo. Sports teams may use the bird to represent their squad. But here are brands that use owl logos:
Hooters (restaurant)
Duolingo (app)
Tripadvisor (travel)
1. Hedwig's Gastropub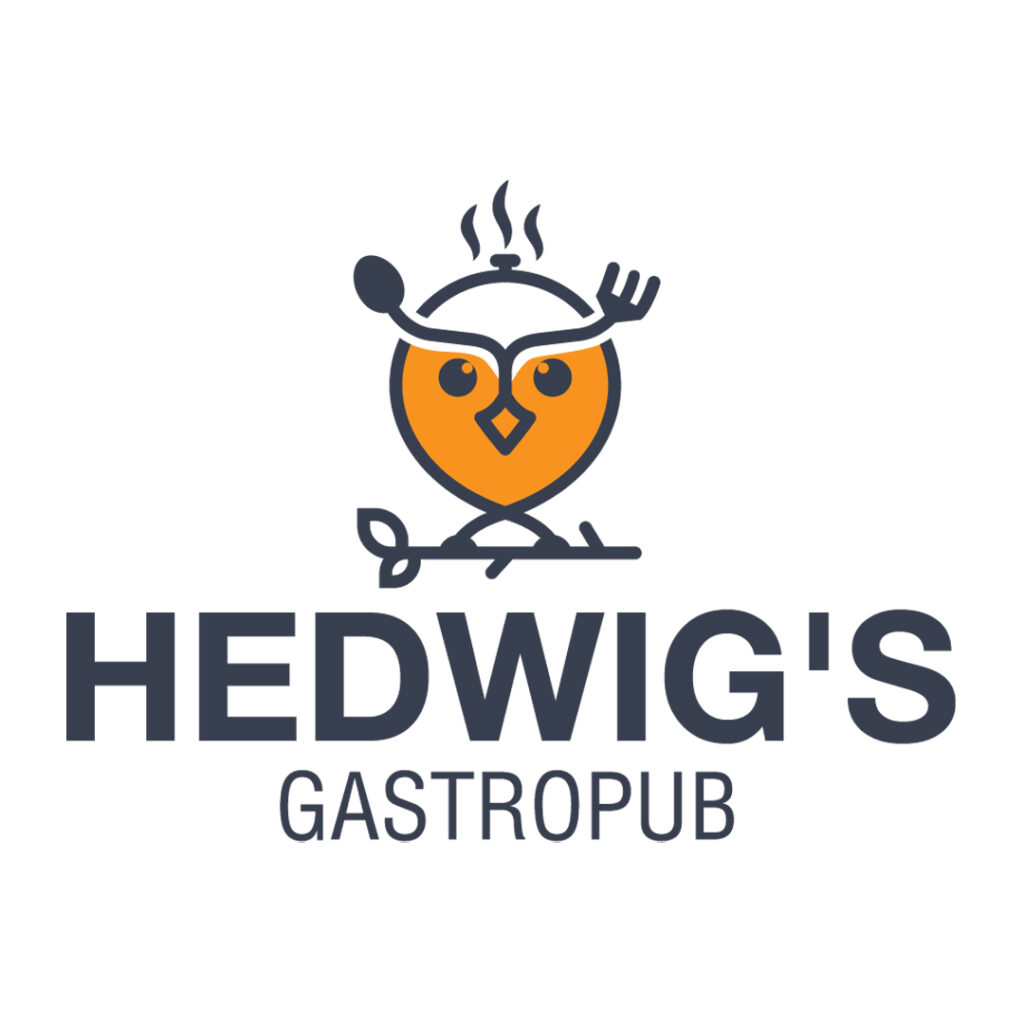 Thanks to the Harry Potter series, Hedwig is now a name for an owl. It makes sense that Hedwig's Gastropub will pay homage to Harry Potter's trusted companion. As for the logo's design, they feature an owl-shaped beer glass with a metal dome and utensils, representing the "gastro" in their name. Aside from that, balance and contrast are present in this logo, which you'll see in shapes and font weights.
Owl logos perfect for your business
Show off your brand's personality with a professional owl logo created by expert designers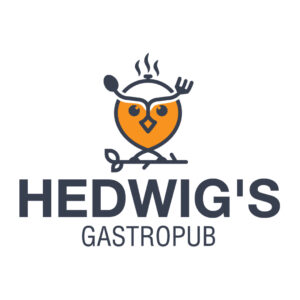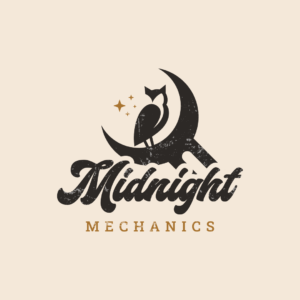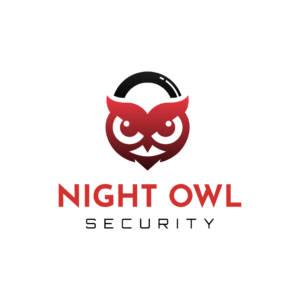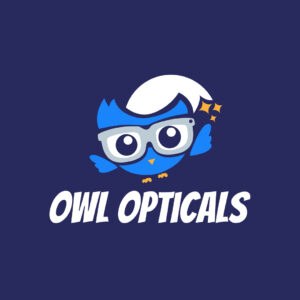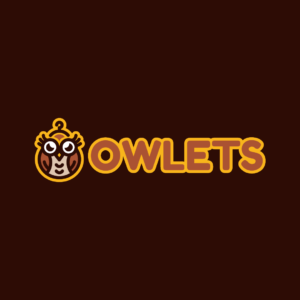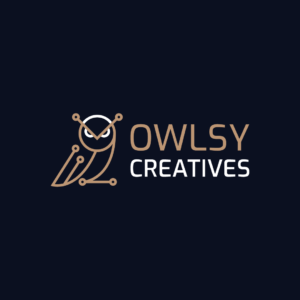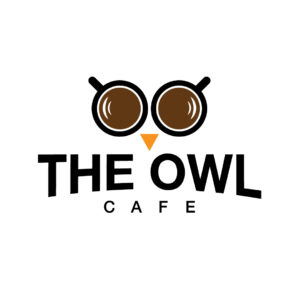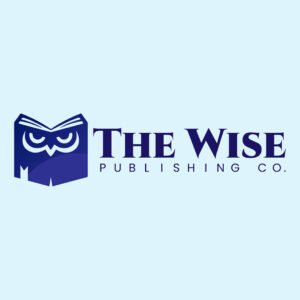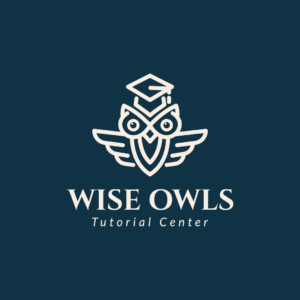 2. Midnight Mechanics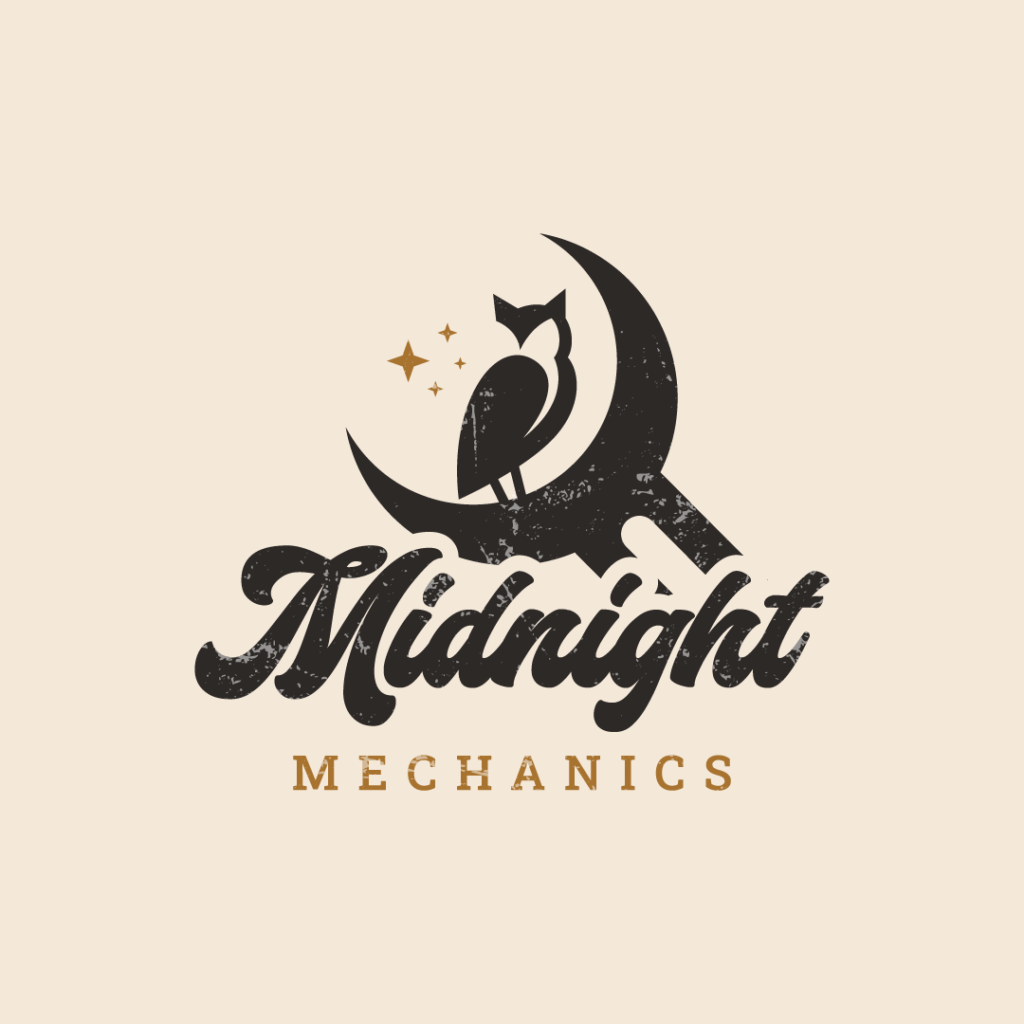 Most mechanic logos would use the wrench to demonstrate repairs. However, if you want to stay unique in the repair industry, reimagine the wrench logo with a mascot like this one for Midnight Mechanics. One clever visual in this logo is the owl perched on top of the wrench/half-moon imagery.
Aside from that, you won't see a mascot in mechanic logos, making this a unique and memorable logo. Moreover, their logo isn't an emblem style, which is a common trend in the industry. Finally, you won't usually see the font style in any mechanic logo. But it makes them distinct from other businesses.
3. Night Owl Security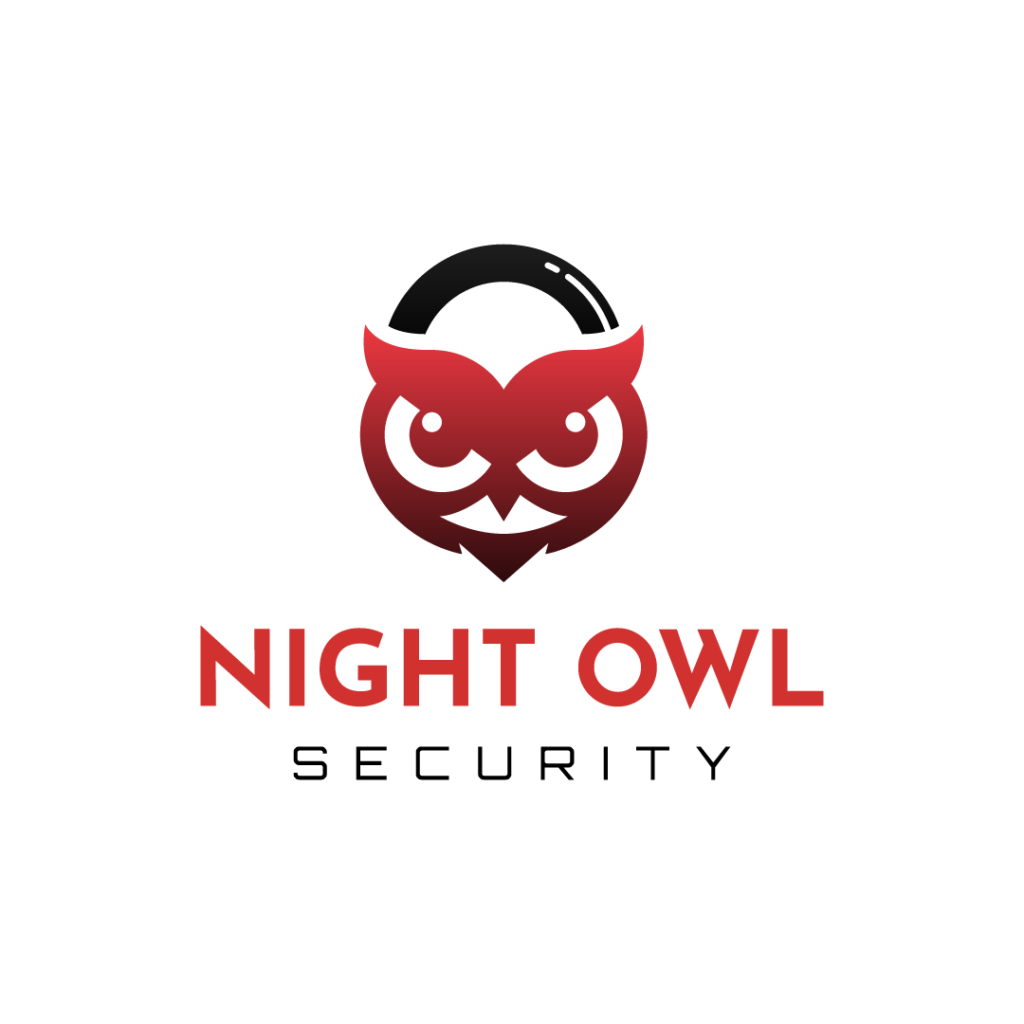 Most owls sport an intimidating or mean look. And that could look off-putting in a logo if not done properly. But if the bird's intense gaze is what you want to add to your logo, here's an example from Night Owl Security.
As a security company, they need to present an image they can provide safety and protection to their clients. With the owl as the visual representation, Night Owl Security shows they can keep people safe and away from harm.
4. Owl and Oak Furnitures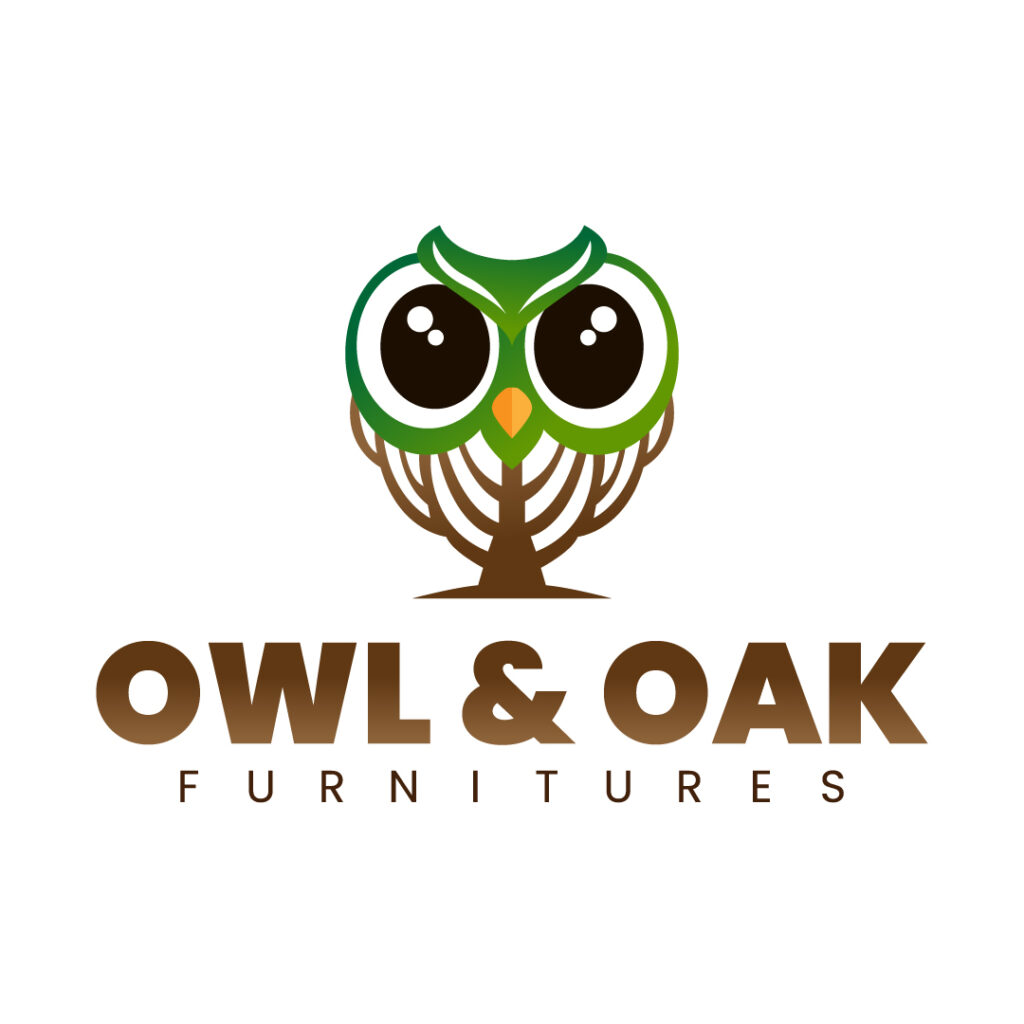 Furniture logos often feature sofas. But if you don't want this imagery on your logo, look at this example from Owl and Oak Furnitures. Wood is a popular material in furniture. By showing this in their logo, Owl and Oak signals that their furniture is made from authentic Oak Wood. Instead of using an oak tree solely, they replaced its leaves with a green owl's head. It provides contrast to the brown motif.
5. Owl Opticals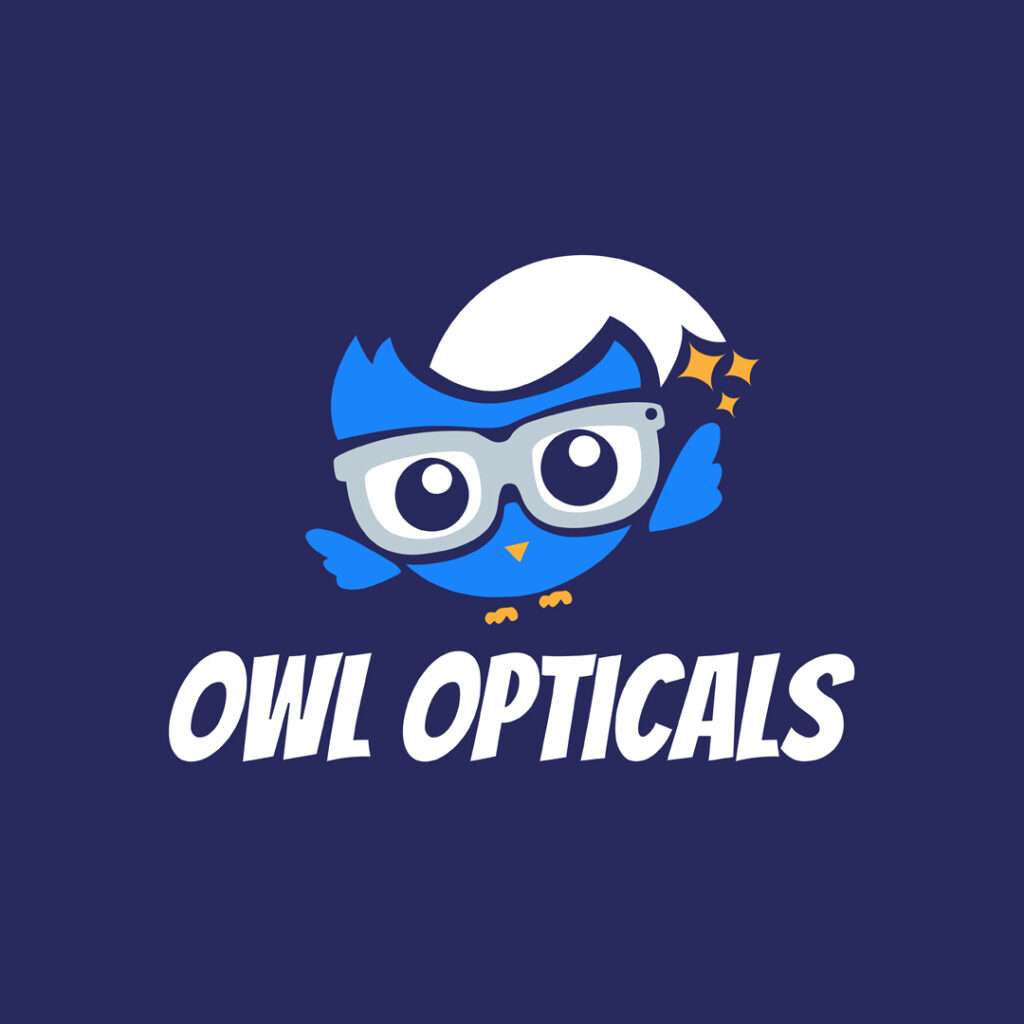 Owls are a great mascot for the Owl Opticals logo. After all, optical business logos would only use glasses. But with Owl Opticals, you can inject fun with an owl mascot. A friendly-looking mascot can bring in audiences of all ages. That said, Owl Opticals can cater to demographics from kids to seniors.
Aside from that, color is another notable feature of this logo. Considering owls are nocturnal creatures, blues make sense for branding. It doesn't have to signify the evening, though. Blue can convey trust and reliability, which are values that can represent Owl Opticals.
6. Owlets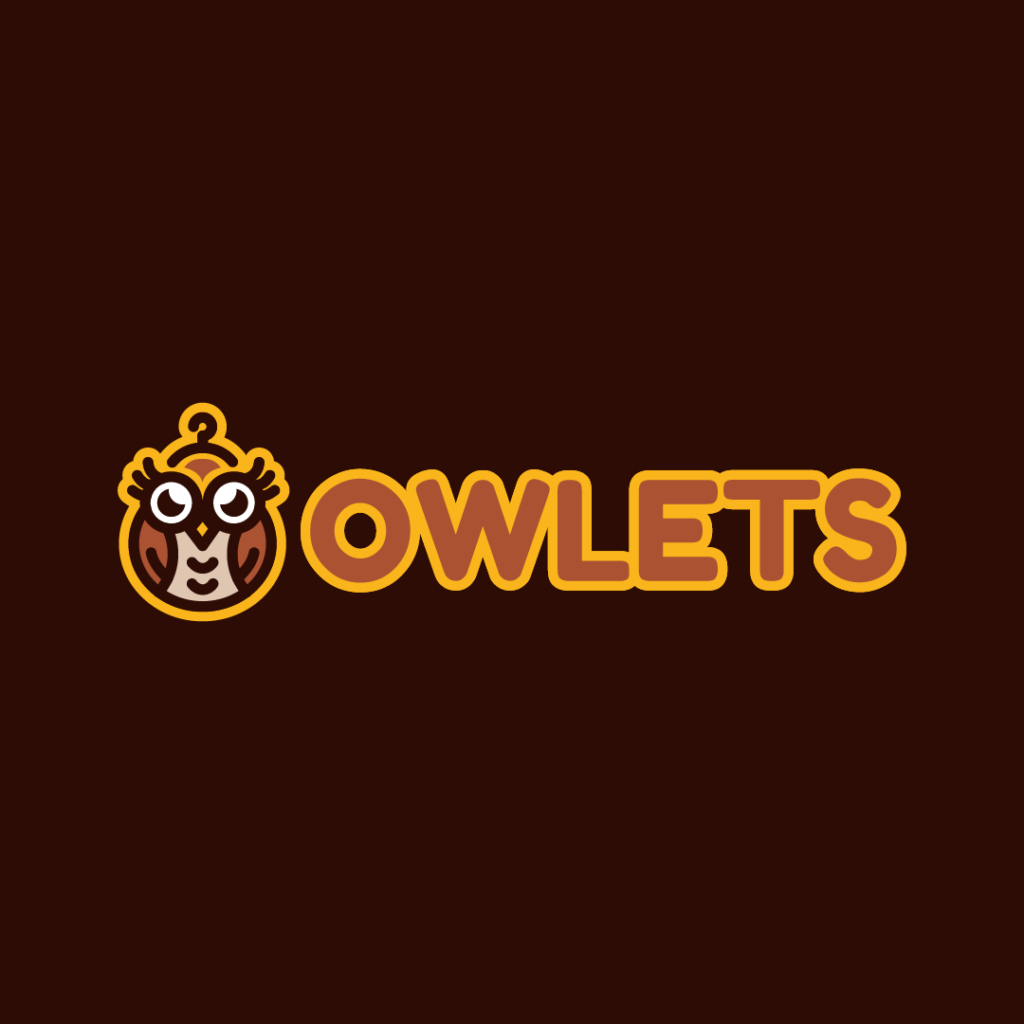 Children's apparel logos are usually playful and fun. Owlets is no exception here. However, you will see how unique their branding is from big brands.
Owlets shows a cute and round owl with big eyes as the mascot. Plus, to complete a bright and exciting appearance, a yellow highlight can capture your audience's attention. Make sure when using a bright color that it will complement your brand's colors.
7. Owlsy Creatives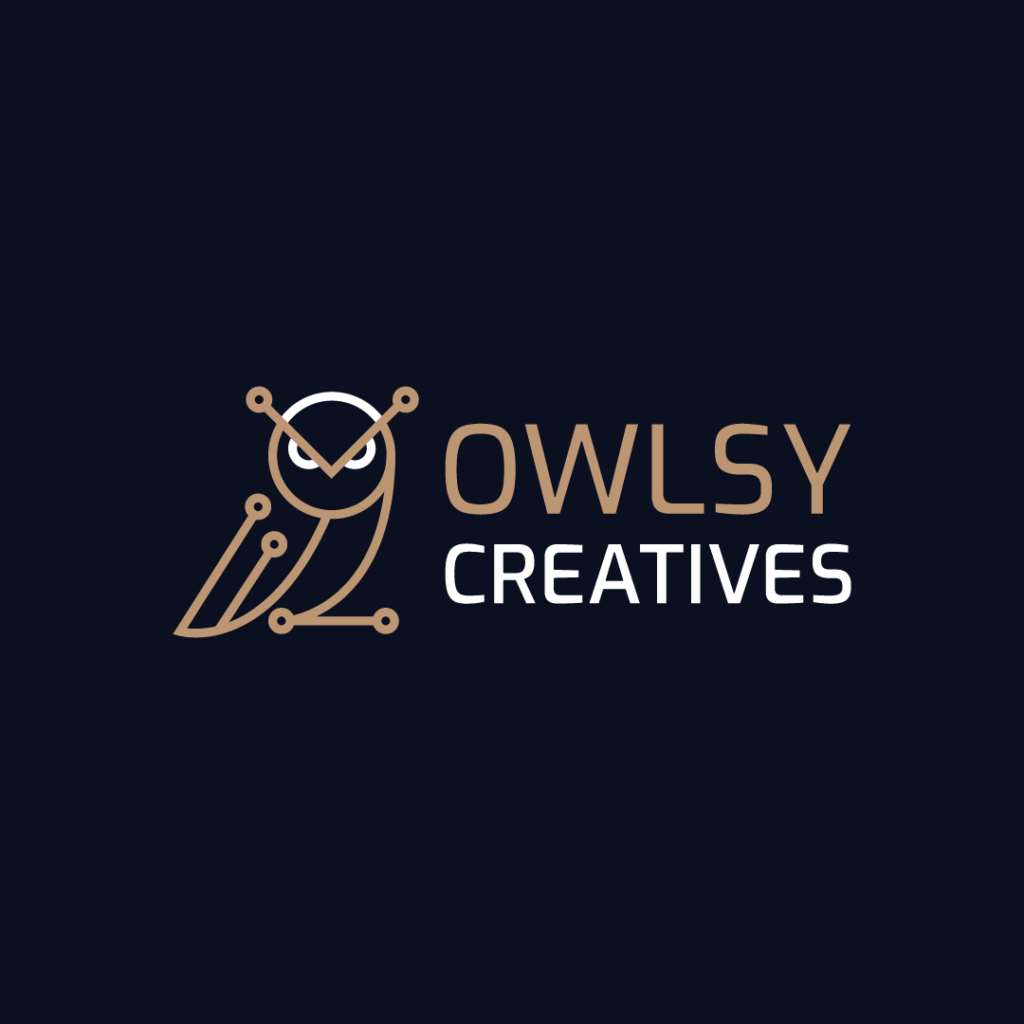 Creativity is at the forefront of any agency. That said, their logo should embody that creativity into one visual symbol. Owlsy Creatives uses a line illustration for their owl mascot. Aside from that, they keep it simple and minimalist with colors, fonts, and lines. In addition, those lines also resemble the pen tool lines found in Photoshop.
8. The Owl Cafe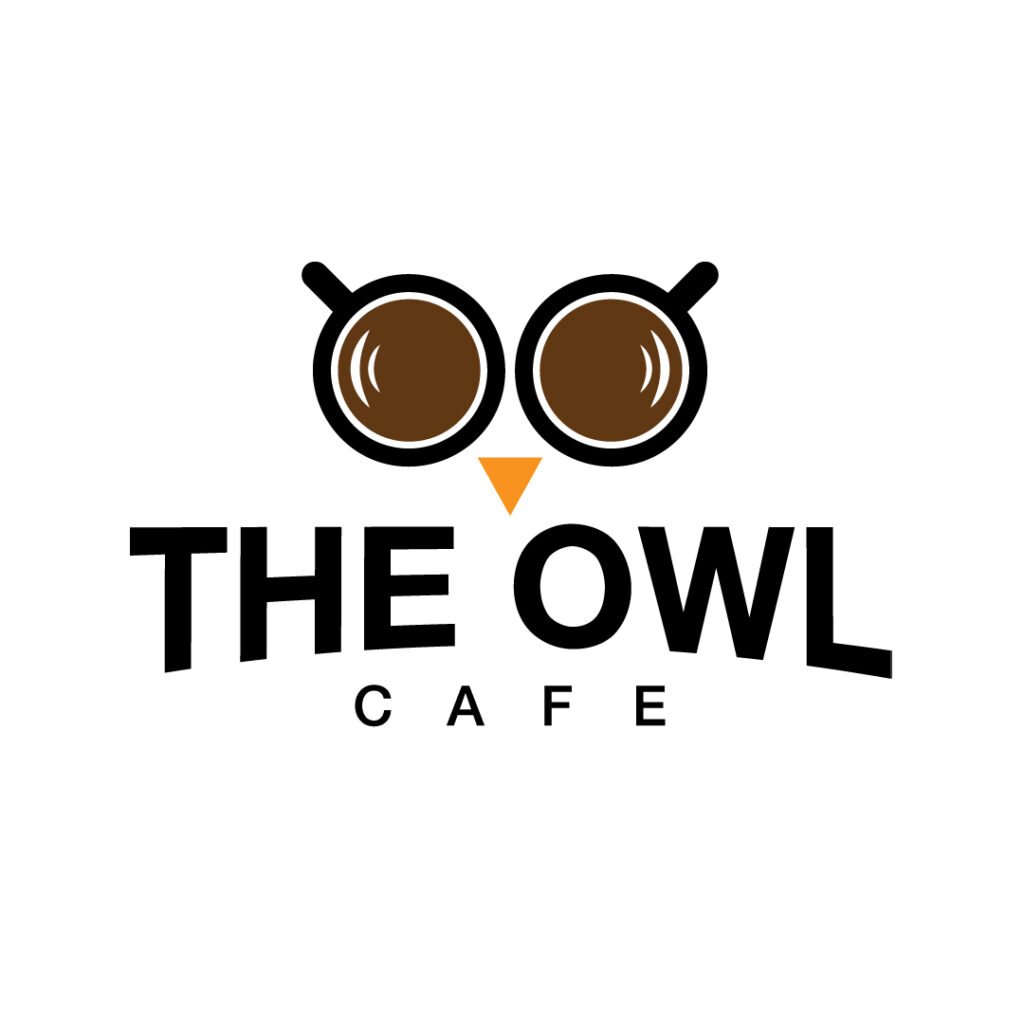 If you want to reenvision the owl in your logo, check out this example from The Owl Cafe. The two coffee cups are the owl's eyes, while the yellow triangle finishes the look. It's a crafty way to use an owl without the animal being present. The logo can also become versatile and recognizable, especially if you remove the "The Owl Cafe" wordmark. You can identify The Owl Cafe with one look even without the wordmark.
9. The Wise Publishing Co.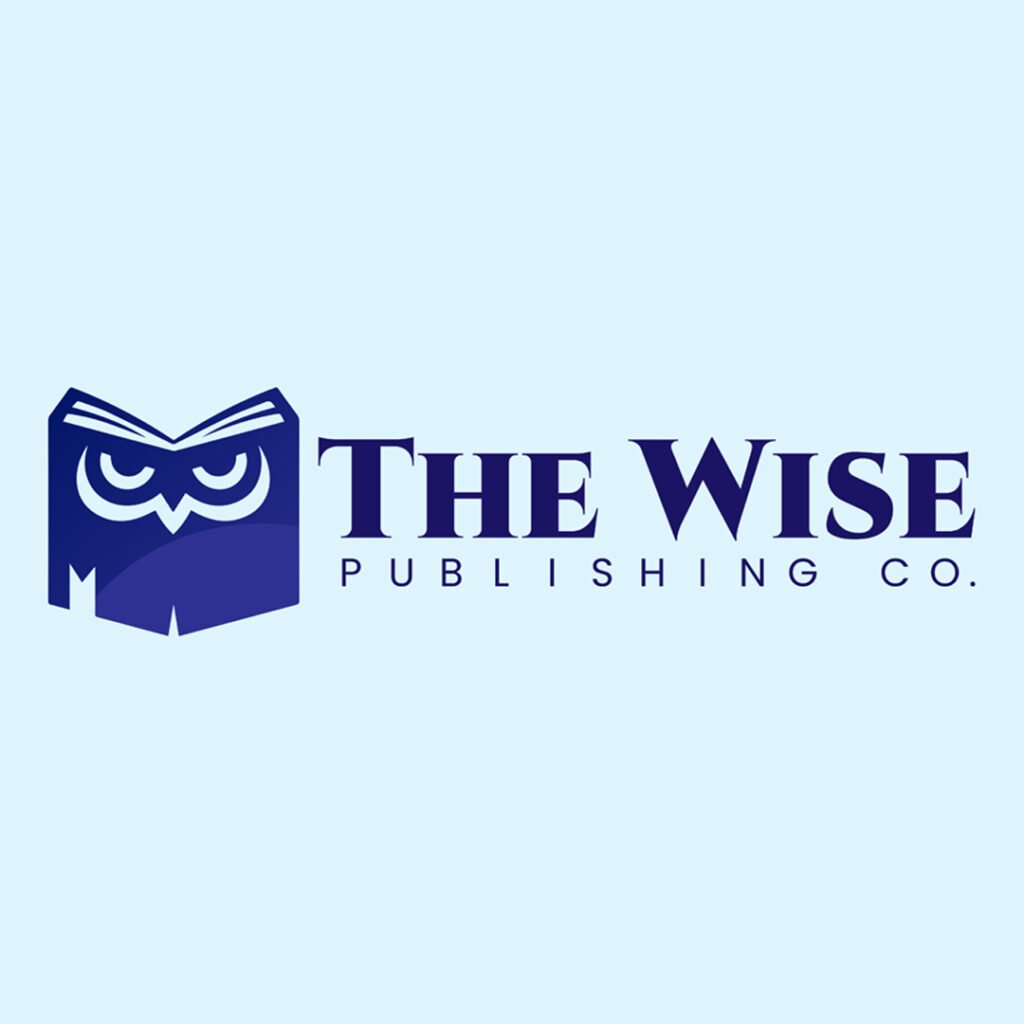 Another industry that can use an owl in its logo is publishing. The Wise Publishing Co. appears to use a serious owl with an intense stare. Owls appear to have that intimidating look. However, The Wise Publishing Co. wants to demonstrate that they are one of the leading publishers in the industry. Although the owl looks stern, authors can trust this publisher to help them manage their books.
10. Wise Owls Tutorial Center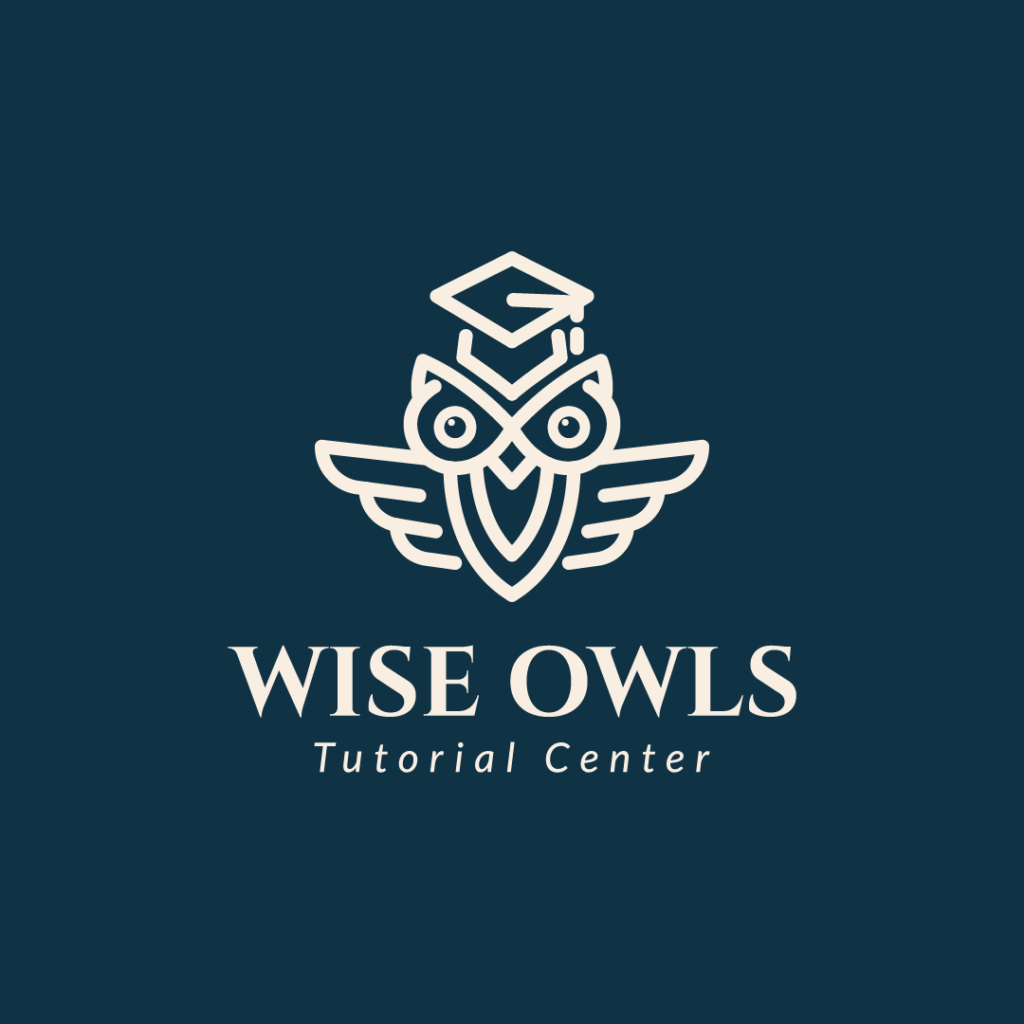 You can learn from the best with the Wise Owl Tutorial Center. Like The Wise Publishing Co., you'll see a stern owl wearing an Oxford cap as this tutorial center's mascot. But you'll know they're serious about educating their students. This logo is also unique and memorable because it strays away from other tutorial center logos showing books and Oxford caps only.
Why Should You Choose Penji?
Nowadays, AI logo makers are on the rise. In a few minutes, you get a logo in a snap. But these AI logo makers lack the human touch to create a unique, relevant, and memorable logo. And if you want a customized logo made by real humans, Penji is your best bet! With Penji, you can rest easy knowing you'll have a one-of-a-kind logo to match your brand.
So, make a wise decision by subscribing! Choose the plan that fits your needs, and let Penji take the lead in designing your brand-new logo! Better yet, request one logo design only for a discounted rate of $75! Get your one-off logo now!