If you need a logo fast, one option is to let Artificial Intelligence do the job. AI logo generator apps allow users to create logos and symbols in a few clicks. That said, it can be a useful tool if you need a quick logo for a small project – one that doesn't require brand identity.
In this article, we'll take a look at some of the best free AI logo generator apps, their features, and how they create AI logos.
1. GraphicSprings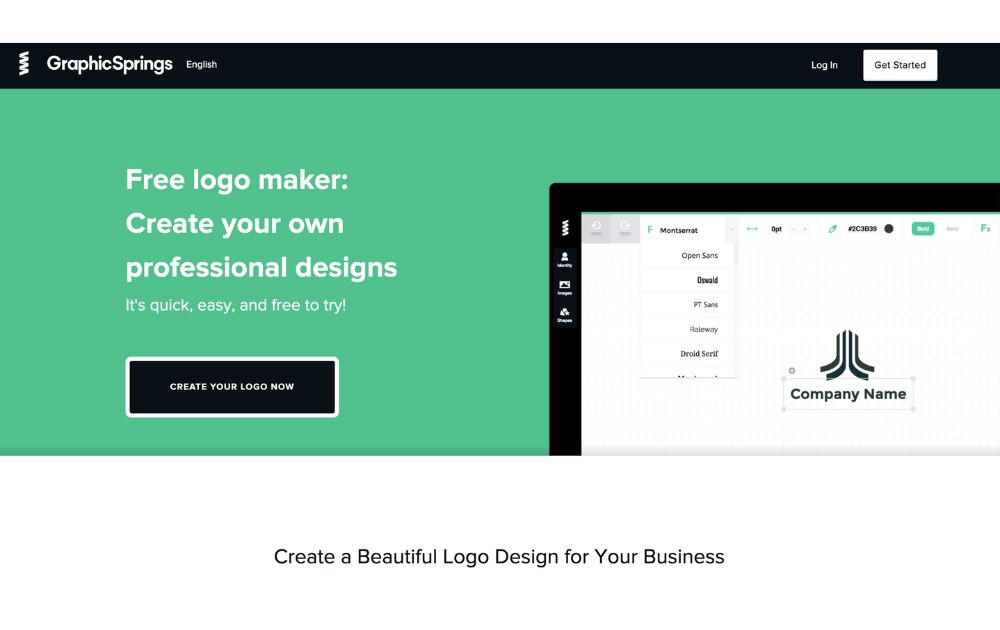 GraphicSprings is a free AI logo generator that helps you easily create professional-looking logos and other graphics in minutes. It has a simple and intuitive drag-and-drop interface that allows you to create the perfect logo or design. If you're looking for inspiration regarding the type of designs to create, there are plenty of resources available in their library where you can find lots of images for free.
You can easily customize your logo's colors, fonts, and text boxes. The program also contains several pre-made templates for different industries, including medical & pharmaceutical, fashion & beauty, industrial, and more.
2. Canva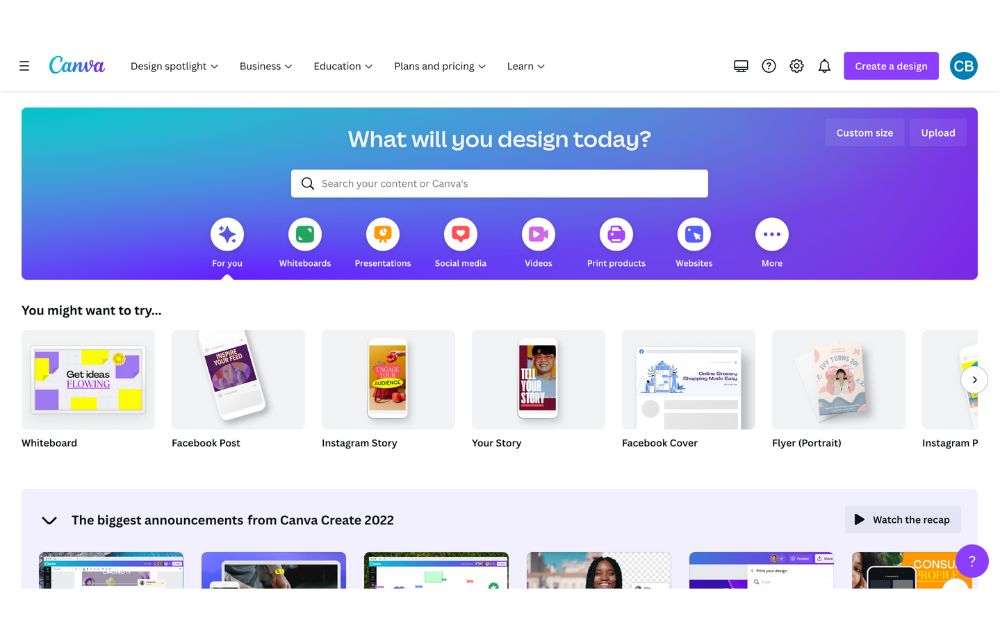 Canva has integrated one of the best AI logo generator tools into its platform. You can choose from over 1,000 unique templates and easily customize them to create your logo design.
Even for beginners, using the interface is quite simple. Several different tools are used throughout the process of logo creation and editing, making it easier for people who don't have much experience in graphic design software or Adobe Photoshop. You can also use Canva for designing other social media posts, blog headers, and visual design needs.
3. Logoshi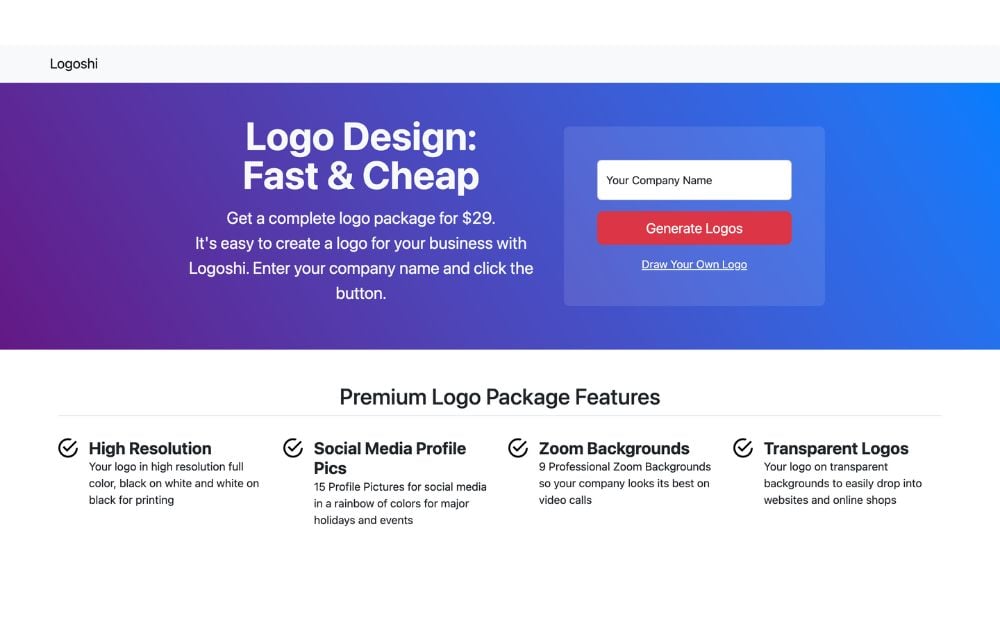 Logoshi is a logo generator that lets you create your logos, icons, and more using AI technology. It's quick and easy to use, so you can start making your logos without professional experience. If you're unsure where to start, they have an easy-to-use interface that guides you through step-by-step design decisions so you can make the most of your time and end up with stunning logo designs.
Aside from logos, you can create various AI-generated social media profile pics and zoom backgrounds. Logoshi offers all the features you need to get started with your brand.
4. DesignMantic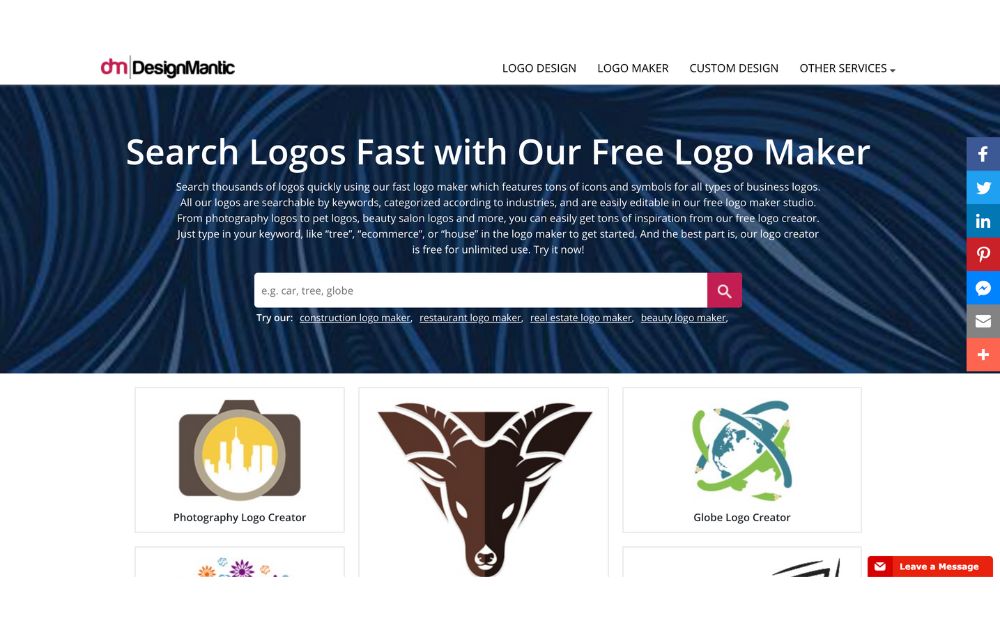 DesignMantic offers a simple way to create a professional, modern logo with no required design skills using its free ai logo generator.
You can choose from multiple pre-made logo designs and edit them with different icons and symbols to create unique business branding. Do you want a cube logo or an infinity logo? Their designs can be easily edited in their free logo maker studio and are searchable by keywords and industry. You can easily find a ton of inspiration from their free logo creator for everything from tech logos to fashion logos!
5. Hatchful by Shopify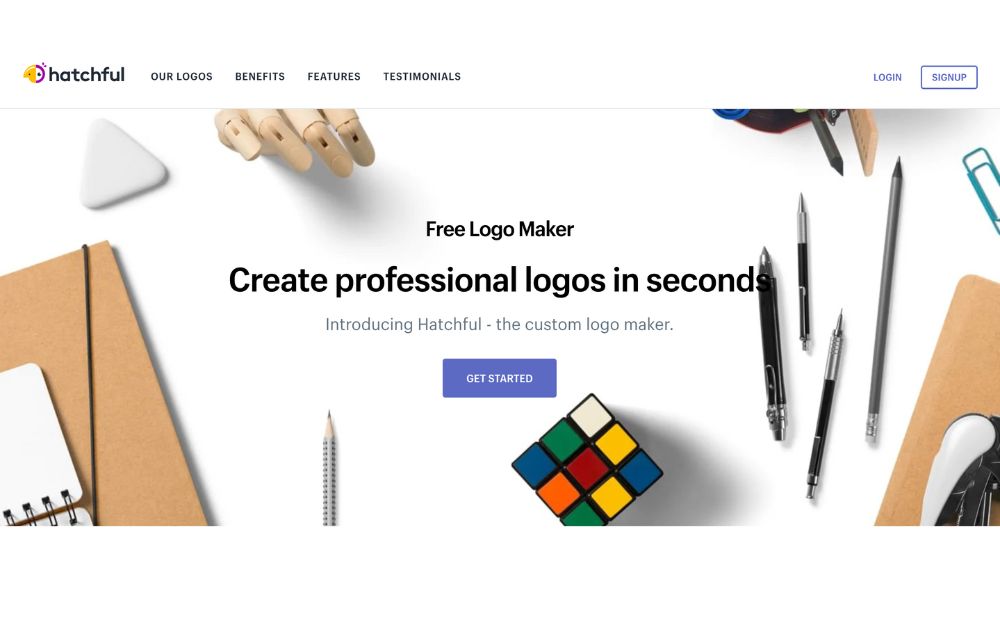 Hatchful is a custom logo generator AI tool that helps to create unique, creative branding materials for your business. Shopify, one of the biggest e-commerce platforms worldwide, is the company behind this free logo design tool. It offers various products and services, including e-commerce applications, web design solutions, and marketing automation solutions.
Hatchful offers hundreds of templates in its extensive library that users can tweak and customize based on their brand's specific requirements. The tools are simple and intuitive, so you can get started immediately without worrying about anything technical.
6. Logo Garden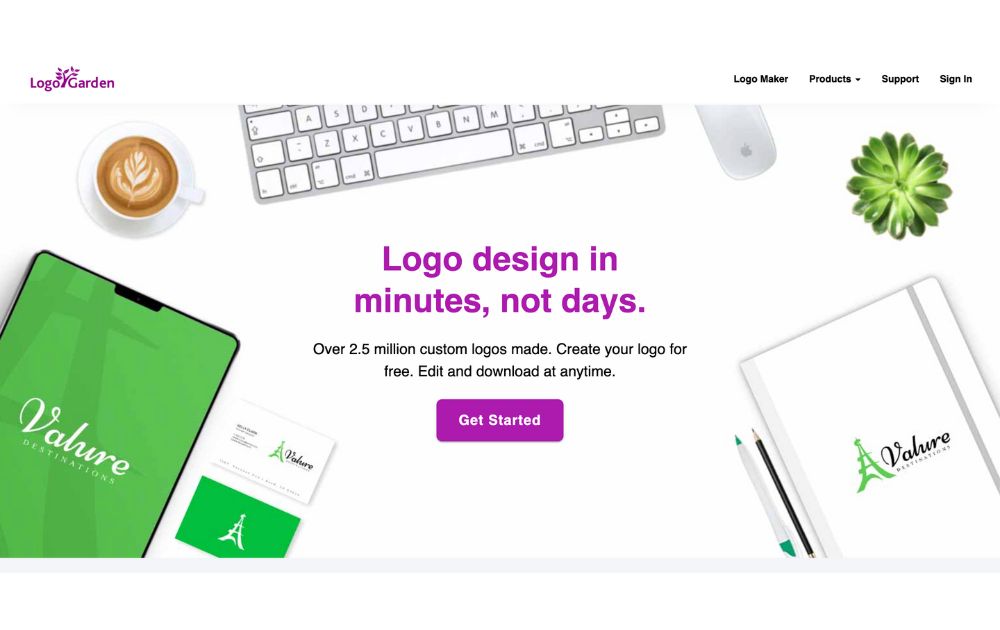 Logo Garden is a free AI logo generator that can create a logo design for any business. It is simple to use and has a simple interface. The logos are generated in seconds and are customizable to the user's specifications.
Once you enter their logo maker platform, you can choose the symbols, fonts, and colors according to your liking. Their drag-and-drop process is easy to manipulate, even if you're not a professional graphic designer. They also provide design tips to guide you in creating the best and most effective logo for your brand.
7. Free logo maker from Ucraft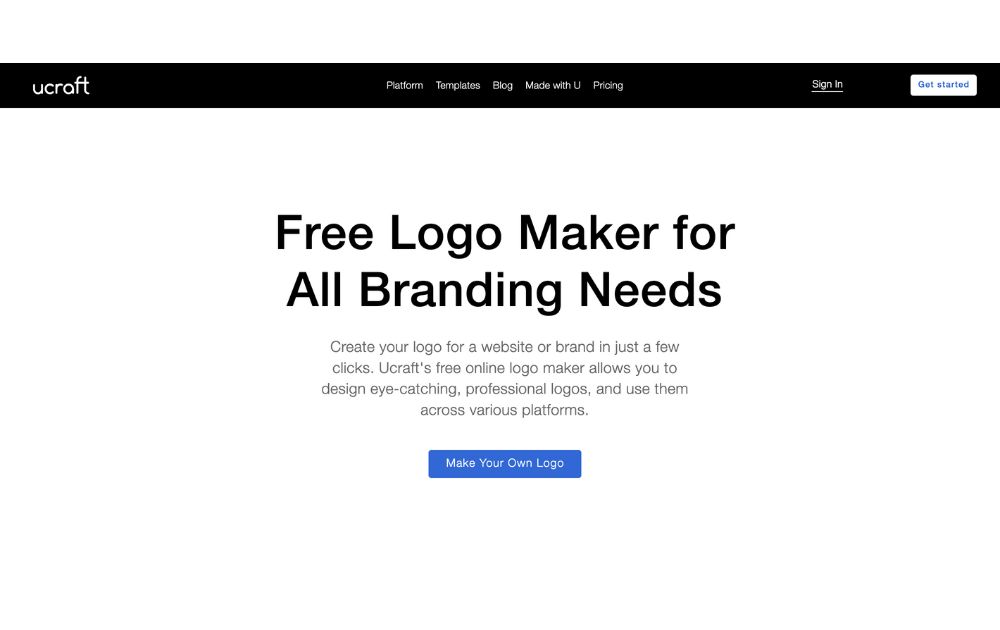 With the help of Ucraft's free logo AI creator, you can edit, alter, and download a customized logo for your company in a few clicks. Select from over 1 million symbols and various fonts, shapes, and colors to create a one-of-a-kind logo by simply clicking on your chosen elements and assembling them in the Ucraft logo maker canvass.
They also have articles on their website that you can read if you want ideas or instructions on creating a compelling logo design.
8. Adobe Express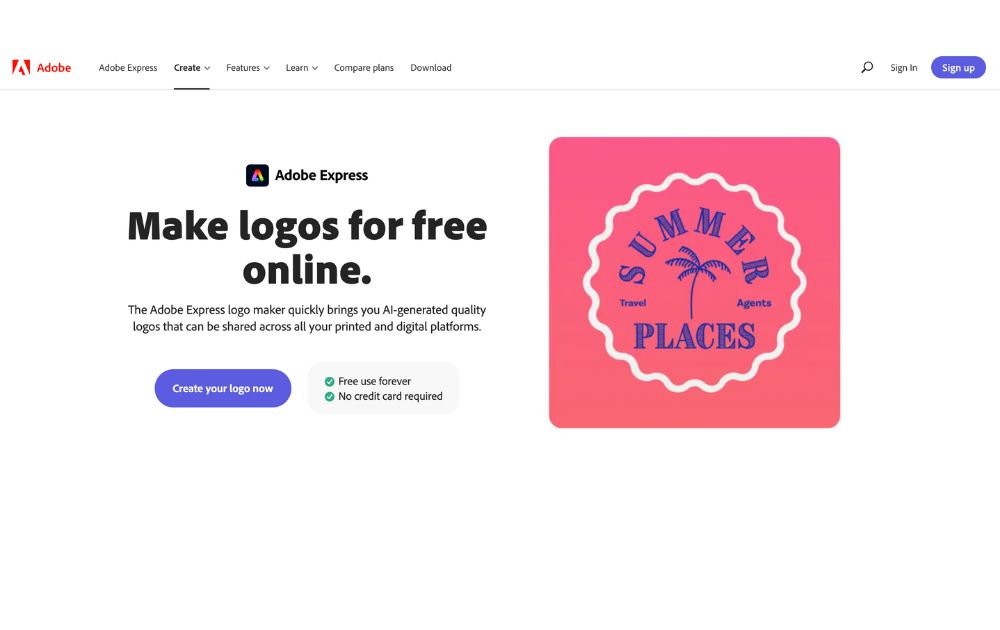 Adobe Express is a free AI logo generator that can help you create a professional-looking logo without hiring a costly designer. It will create an AI-generated logo for you using thousands of predefined templates. You can adjust the color palette or font selection using the available tools if any customization is needed. You can also make your own by using Adobe's vector-based tools. Plus, you can even animate your logos for a more dynamic presentation.
Adobe Express also allows sharing of AI-generated, high-quality logos across your digital and printed platforms.
9. Zyro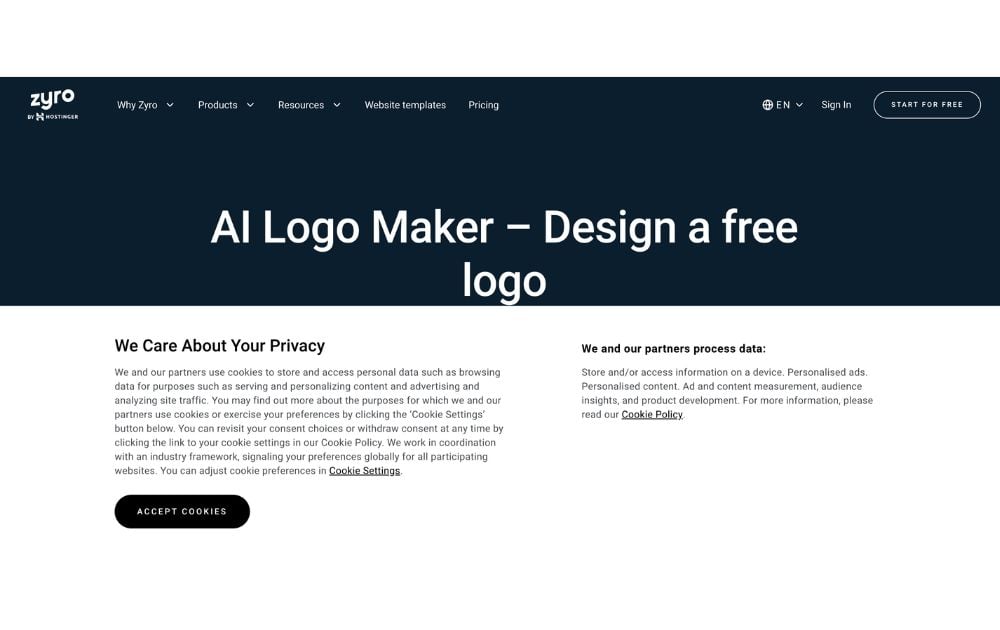 Zyro AI free logo generator is an online design tool that allows you to create a custom logo quickly. AI algorithms trained on thousands of real-life logos attempt to recreate the same design aesthetics and fonts to generate a new design.
It's a simple process: first, you choose the type of logo you want to create and then select how many colors you want it to have. The next step is creating your design by choosing different shapes and types of text. After these steps, you just need to save your design as an image file, and you're done.
10. Logo Maker by Namecheap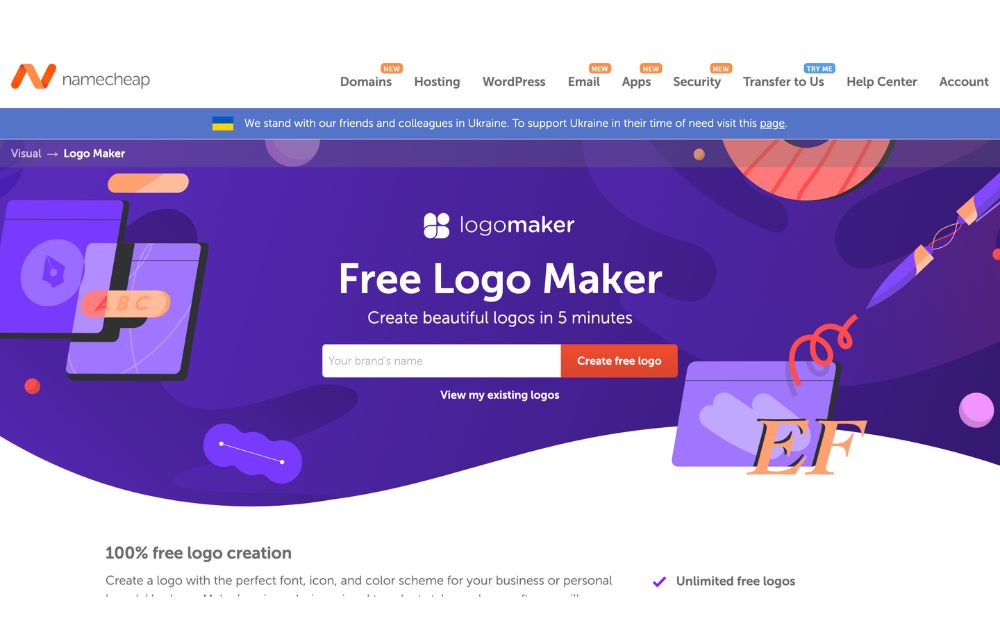 Logo Maker, by Namecheap, guarantees 100% unlimited free logo creation using their design wizard. This tool uses artificial intelligence and machine learning to generate a logo based on your answers to their design questions. You can choose the font, typeface, and color hues and incorporate your slogan into the design.
You can use this no-cost tool for personal or professional projects if you're on a tight budget.
Why a Human Designer is Better than AI Logo Generators
As mentioned above, AI logo generators can be useful for quick projects, such as a weekend bake sale or a charity run. After all, these apps only rely on algorithms to produce logos, and you can't expect them to come up with designs that make a mark.
In addition, human designers will be able to produce something better because they are able to interpret ideas and information in an artistic way. Also, humans can consider the target audience as well as other branding and design factors.
If you need real designers who can put a human touch to your logo, Penji is here to the rescue. Sign up now and get a 30-day money-back guarantee. Plus, here's an offer for you – enter voucher code LOGODESIGN15 at checkout to enjoy 15 percent off on your first month.