Nonprofits power our society. Aside from the passion that drives nonprofit organizers, a ton of effort goes into every plan and action. A nonprofit organization should have accountability, honesty, transparency, and trustworthiness. But the most important thing keeping the lights on is the budget. If you run a nonprofit or work for one, nonprofit poster designs can help you with run more successful campaigns.
More often than not, nonprofits use empathy marketing. It's marketing in a way that provokes people's emotions, so they feel a sense of responsibility to help. It's not about guilting or pushing donors to give. It's about reminding them why it matters so that they're naturally compelled to act. Here are 15 nonprofit posters that hit the bull's eye.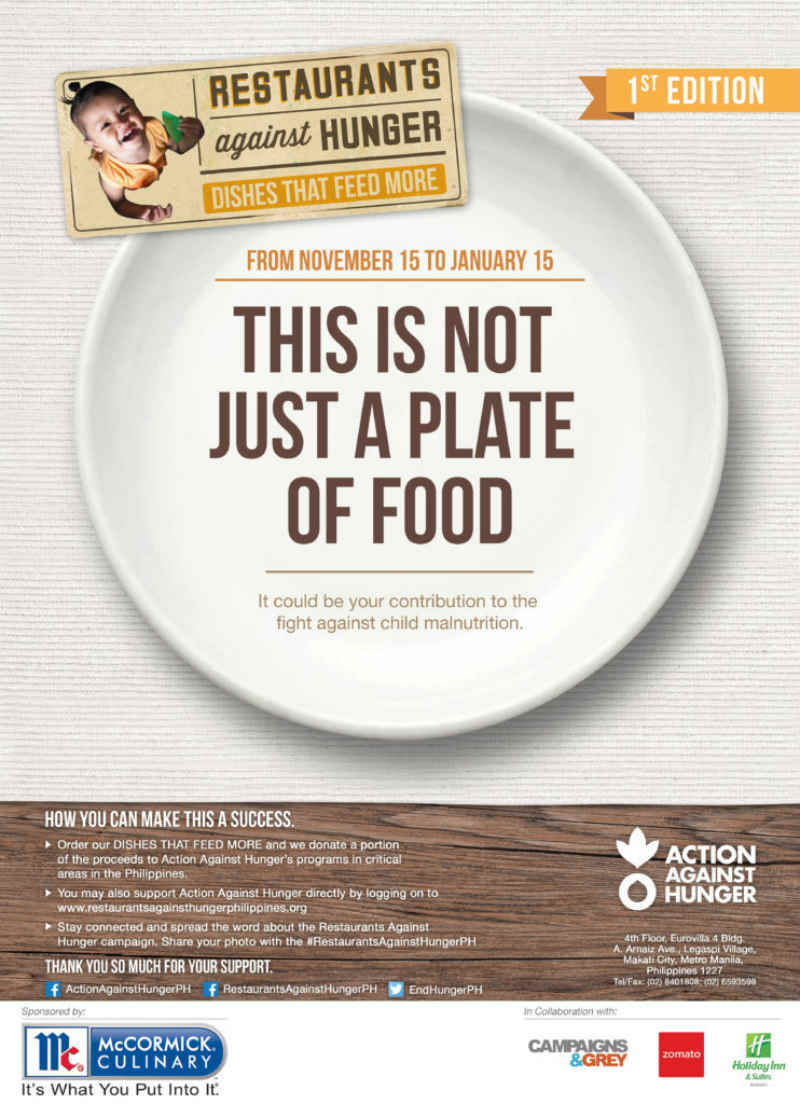 An organization with a 40-year track record, Action Against Hunger is all for feeding the hungry. Last year, they helped over 20 million people in critical areas across 50 countries.
This poster design may appeal elementary, but the various elements hit you to the core. The plate symbolizes meals, fullness, and satisfaction. On the other hand, the phrase reminds you of how lucky you are and how your contribution will go a long way.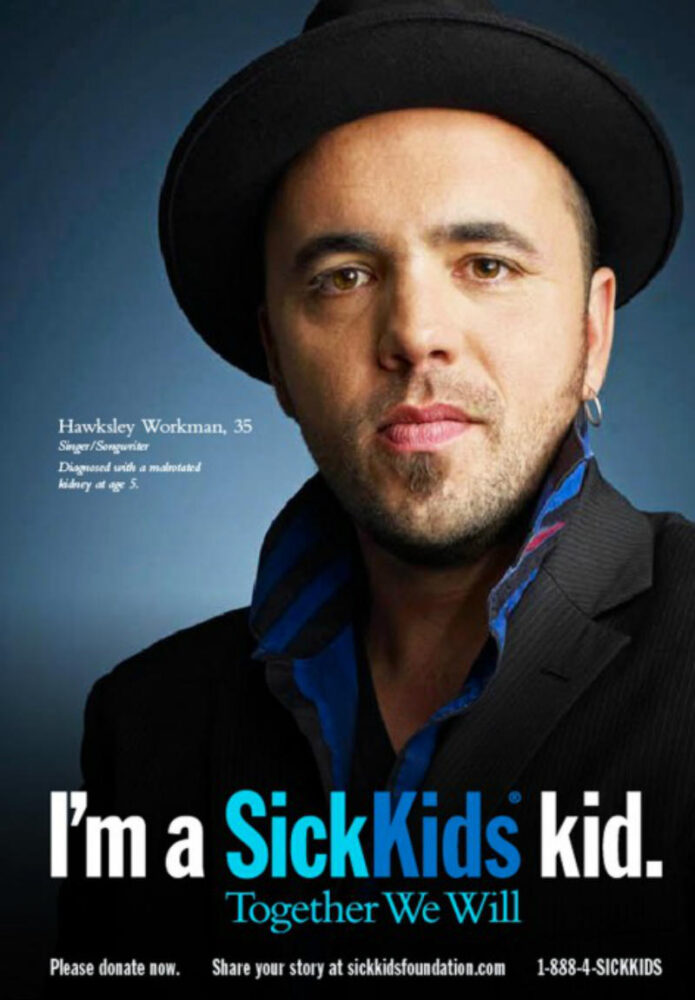 SickKids puts importance on children's wellbeing. Last year, they invested a total of $140 million on child research, learning, and care.
Their promotional poster, which features an image of a SickKids kid who's all grown up and healthy, demonstrates achievement. Diagnosed with malrotated kidney at age five, Hawksley Workman is proud to share his story. An image like this could not only inspire those with the same condition but will also encourage people to donate.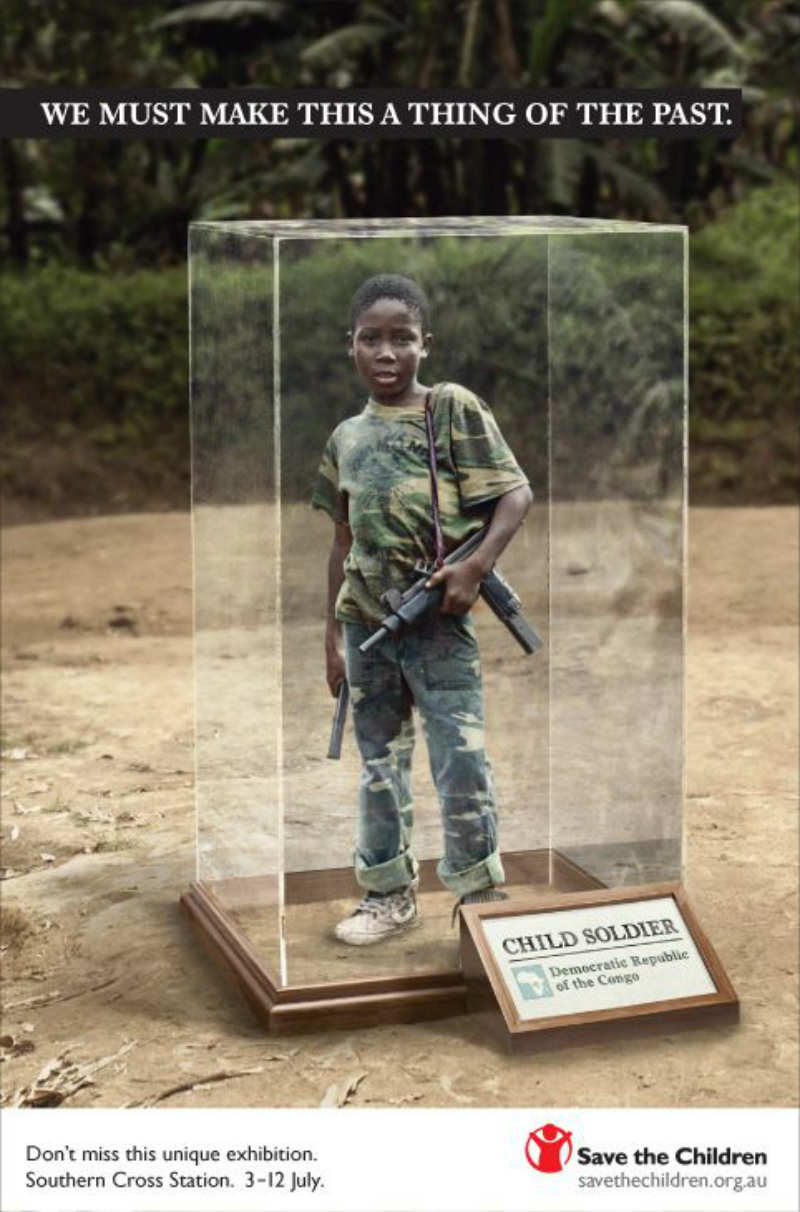 Save the Children has been helping children enjoy a quality life and health they deserve for 100 years and counting. Overall, 33 million children are healthy and happy because of their undying hard work.
Thought-provoking and emotion-provoking posters speak volumes. And this imagery is an example of how creativity in nonprofit posters pushes people to act. Child soldiers are prevalent in some countries, and this image of a child soldier enclosed in a vertical glass case compels people to do something to stop it.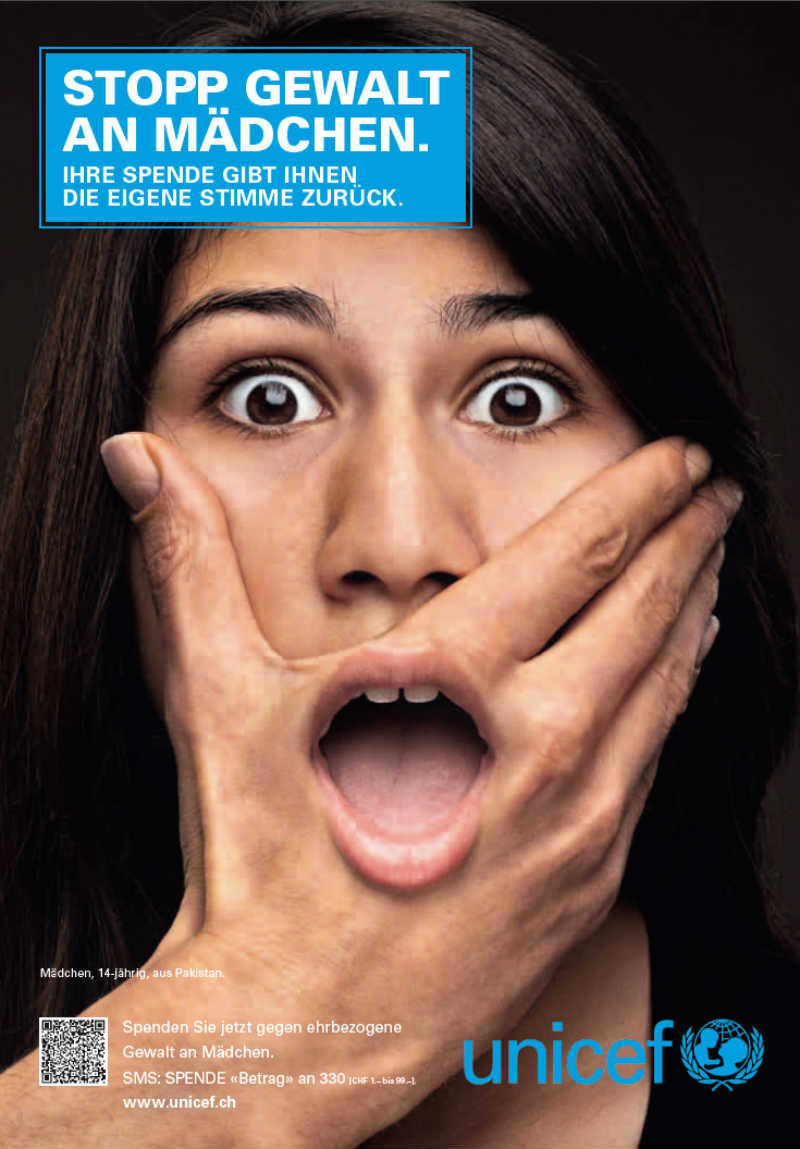 Unicef defends children across 190 countries worldwide. They are one of the most far-reaching non-profit organizations to date.
This poster is for their "Stop Violence Against Girls" campaign. It's a striking image of a girl with a person's hand covering her mouth, preventing her to speak. It's a brilliant way to depict the entire campaign and get the point across boldly.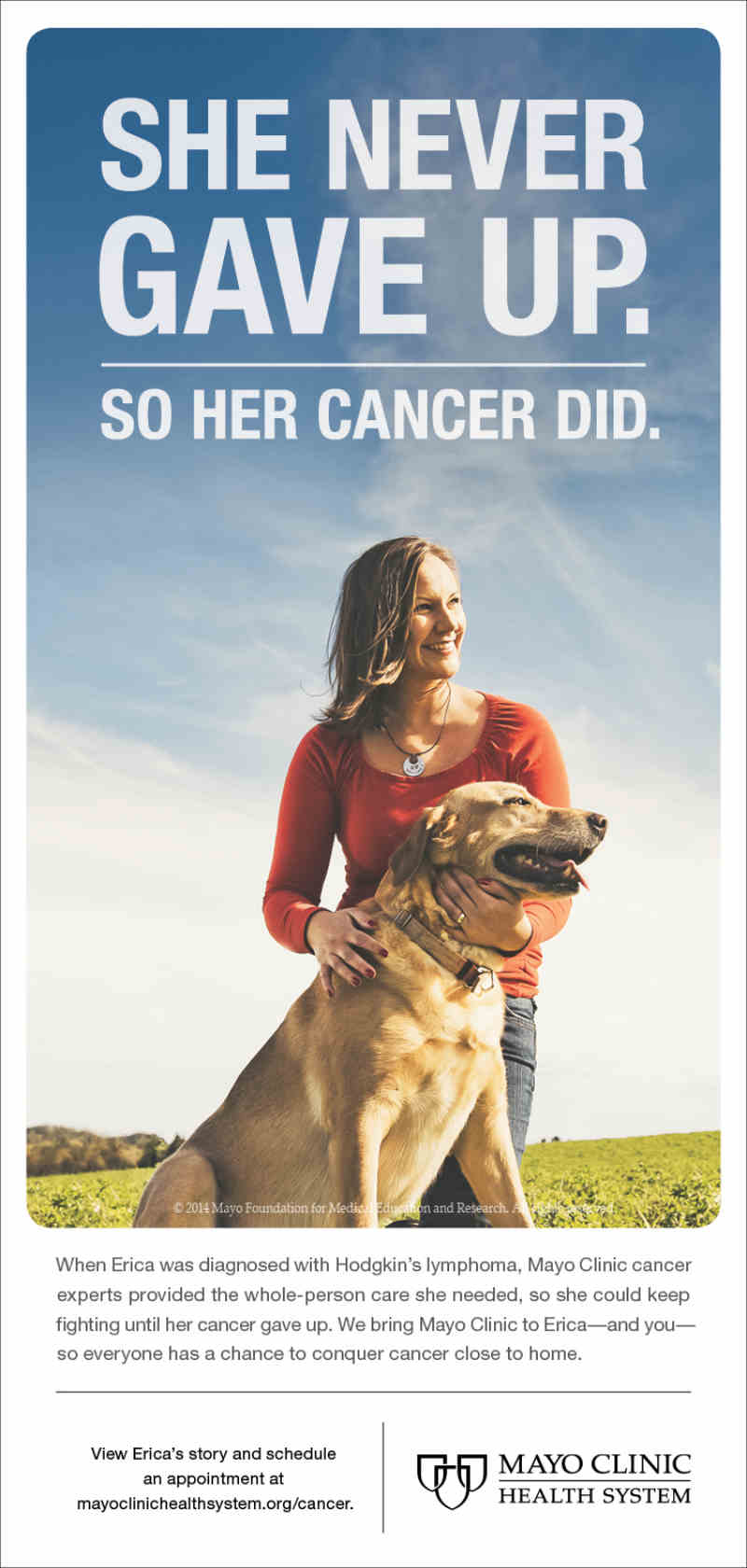 Mayo Clinic is a non-profit medical center that aims to do clinical research, practice, and education. Aside from that, they treat severe cases and spend over $660 million annually on research alone.
Cancer is one of the incurable illnesses that causes millions of death worldwide. This woman, who's a cancer survivor, shows how Mayo Clinic never gave up on her. This is an example of positive empathy marketing that leaves a good impression on people.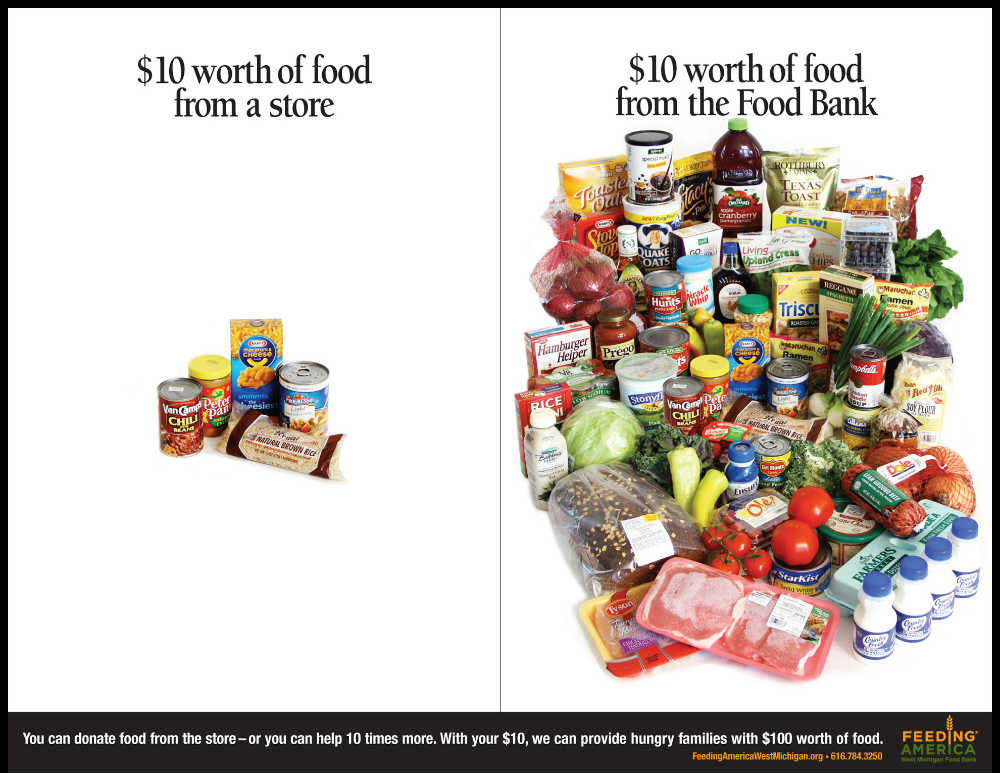 Feeding America West Michigan is one of the 200 food banks in America which has distributed over 21 million meals.
This poster displays a comparison of donating food that you buy from stores or donating $10 directly to the food bank that feeds people 10 times more. The tandem makes people think twice about spending their $10 wisely.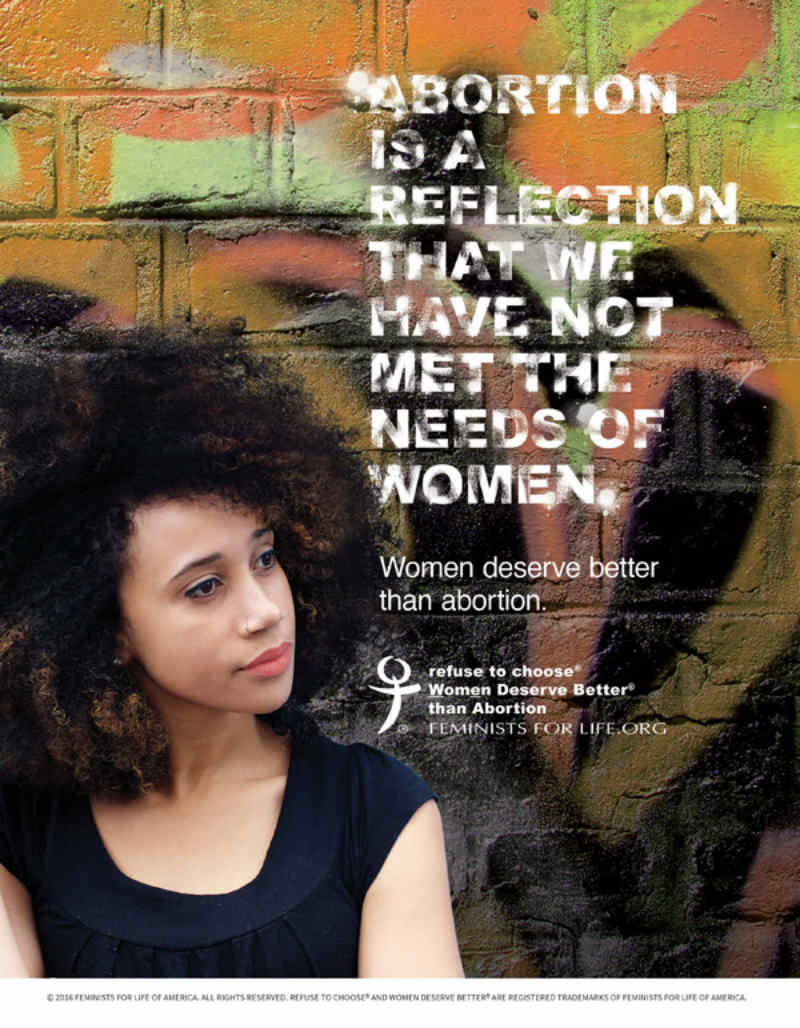 Feminists for Life's goal is to give women empowerment so that they be given equal rights before and after birth. And in some societies, there is still a backward mentality about women and single mothers.
Feminists for Life wants to change that and give pregnant mothers full support. Instead of opting for abortion, they encourage clinics, campuses, and workplaces to provide emotional and financial support to struggling women in their pregnancies. The message on this poster can leave people in a pensive state.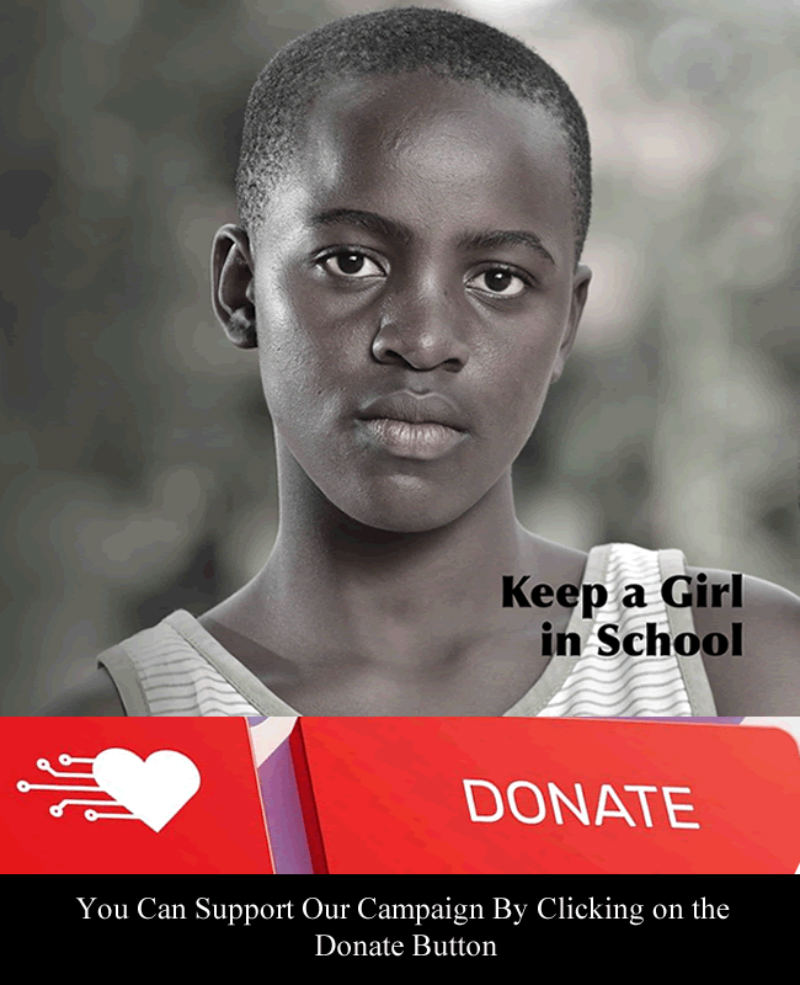 Every day Red Cross organizations worldwide provide help to those in need — whether it be through time, money, or blood donations.
Non-profit posters that are straightforward and honest can genuinely spark emotions. And this one from Red Cross Uganda with a Ugandan teen image is for their "Keep a Girl in School" campaign. This is for providing a better Menstrual Health Management for teens, so they don't skip school when menstruation strikes.
The headline is concise, and the call-to-action button in red stands out against the contrasting background.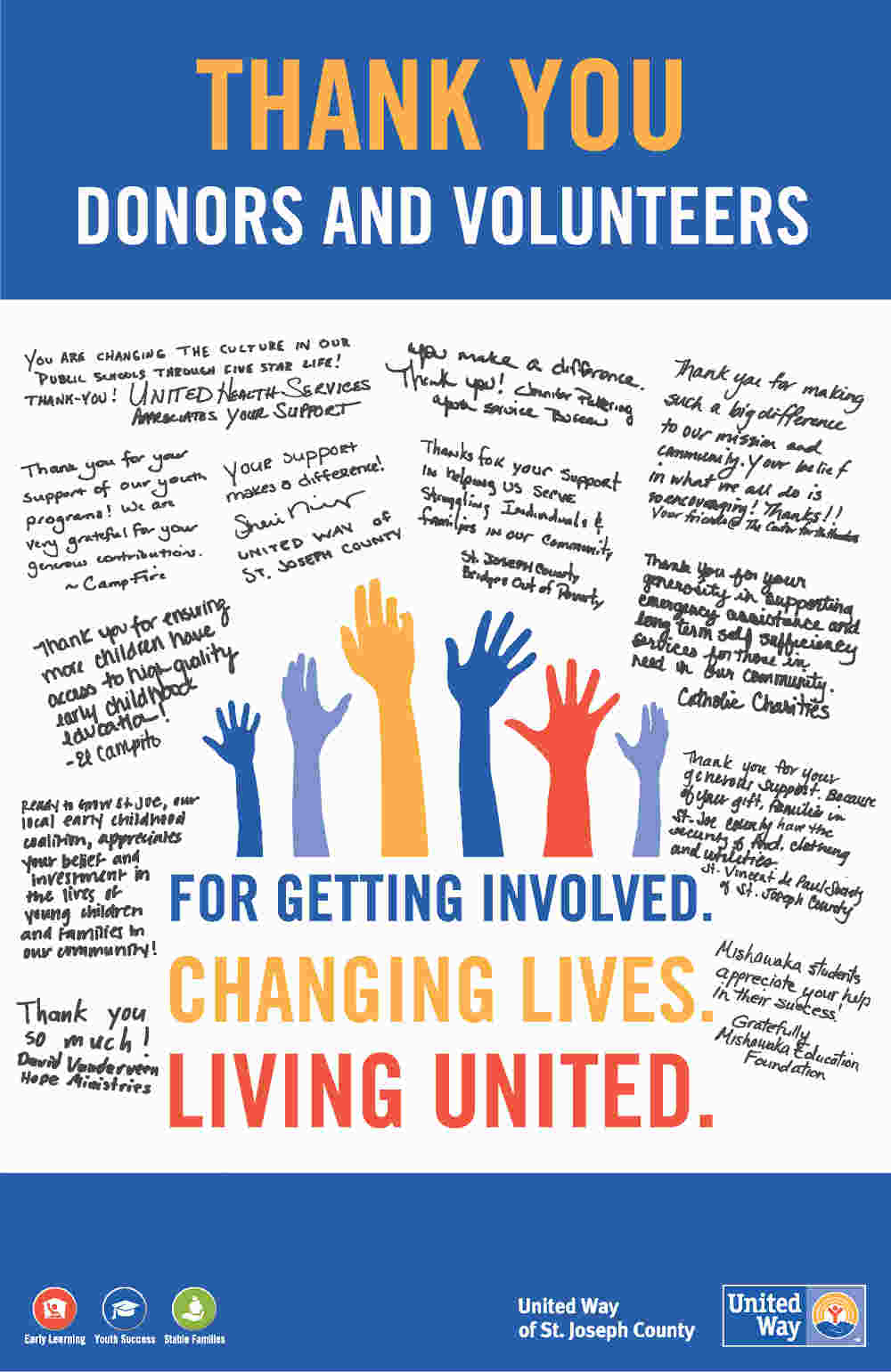 United Way is a non-profit organization that aims to support communities by developing and promoting tangible and intangible solutions. This group is focused on three areas: education, health, and financial ability.
Non-profit posters that show gratitude to donors and volunteers will encourage more participants like this example. This shows how the organizations value the efforts they put into making every campaign work.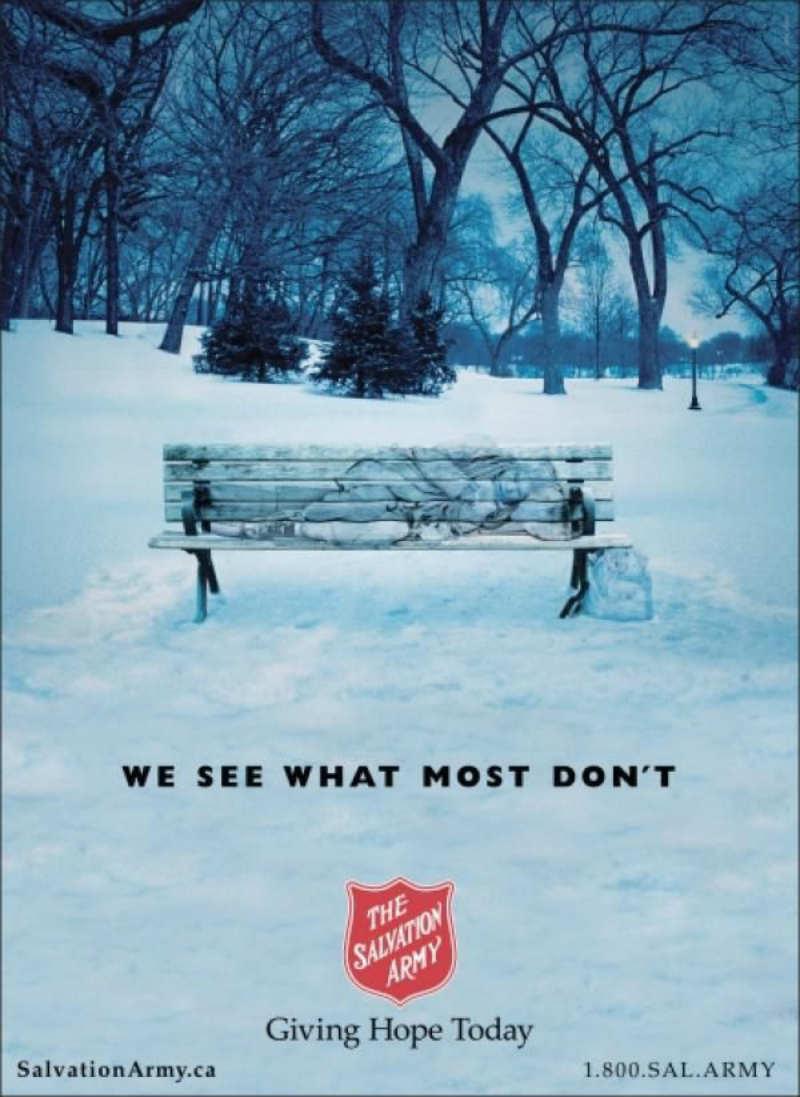 Salvation Army's achievements are evident for over 150 years. For nearly almost two centuries, they continue to focus on helping the homeless, young people, the sick, elderly, and more.
This is a striking poster design that most people are guilty of. When others ignore the reality and circumstances of the homeless, Salvation Army does the opposite.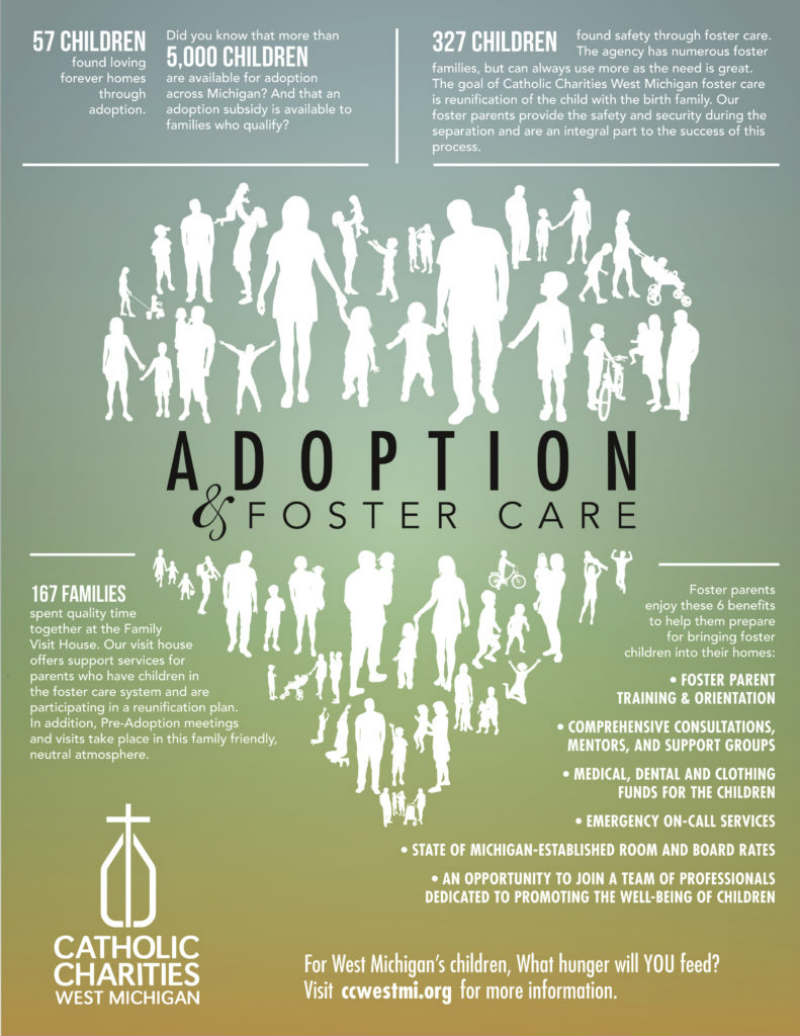 Catholic Charities West Michigan believes that family is the foundation of a healthy life. Since 1946, they've given parents the perfect children through adoption. Plus, they've provided loving homes for children who were left in the dark.
Non-profit posters that focus on education will give light to those who are misinformed or uneducated. This poster focuses on figures of families and children who are now enjoying life, thanks to adoption and foster care.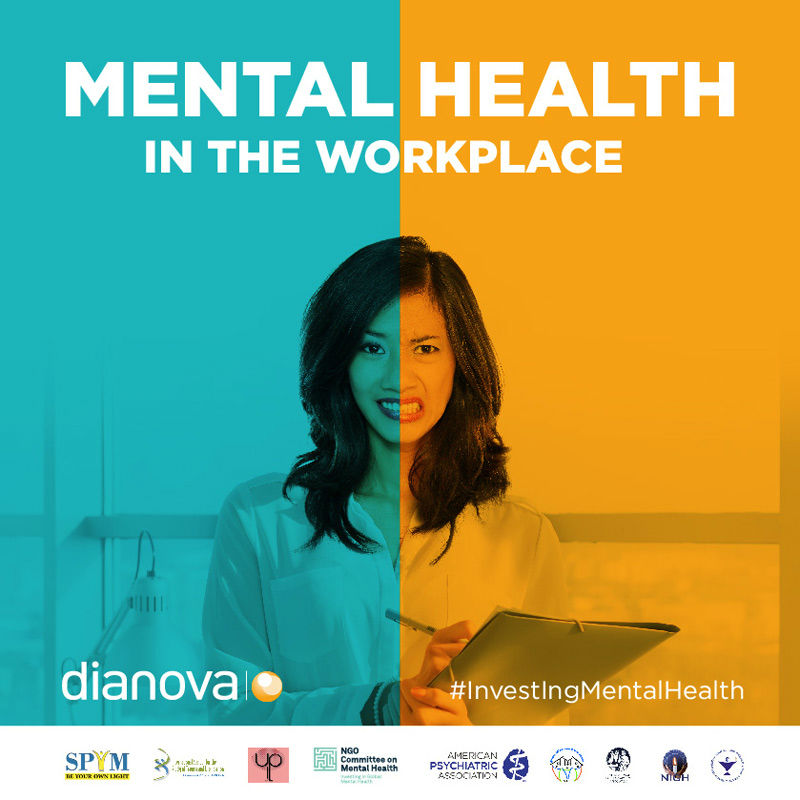 Dianova centers on people's physical and mental wellbeing. Impacting over 3.3 million people through awareness, this organization considers depression and anxiety as the leading causes of disability.
This particular poster establishes how a person might be unknowingly experiencing mental illness in the workplace. The colors are appealing, and the employee's image depicting opposite personalities will create awareness for those on the same boat.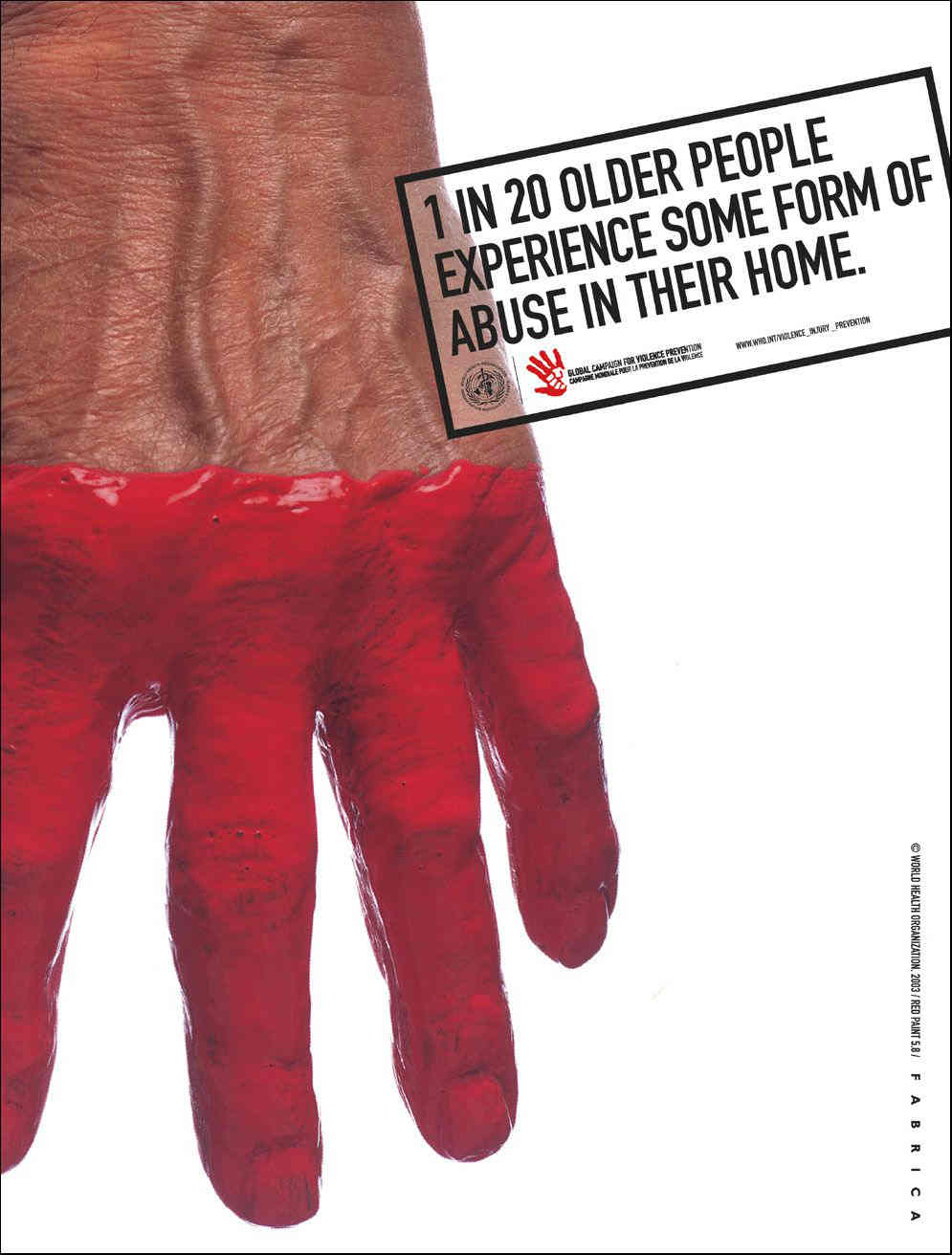 With over 7,000 people working in their 150 offices worldwide, the World Health Organization (WHO) is a household name in humanitarian campaigns. The group strives to combat communicable and noncommunicable diseases globally. They also give importance to mothers' and children's wellbeing as they are the pillars of society.
This one is an arresting photo with a hand drenched in blood. The sight of blood is a brilliant way to induce negative empathy in people. Its bright red color is also eye-catching against the white background.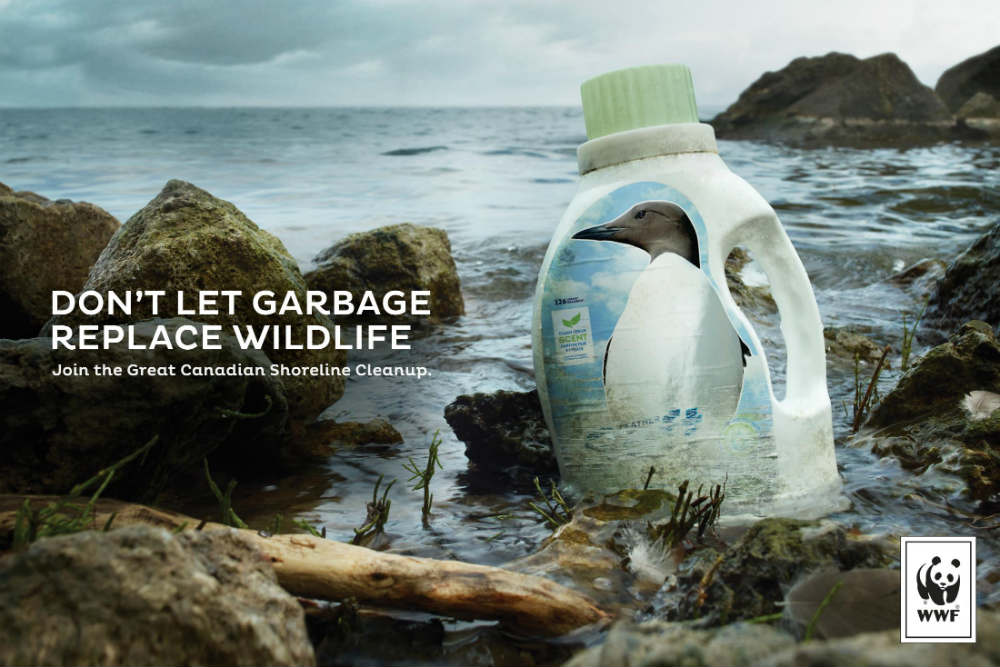 Putting nature conservation and animal protection at its core, WWF has a far-reaching endeavor worldwide. They now have over 1.1 million supporters, partners, experts, and projects protecting nature and animals.
This poster with high-quality graphic design is both striking and stimulating. With the increasing global ocean pollution, WWF's poster is an eye-opener that impacts the consumerist culture.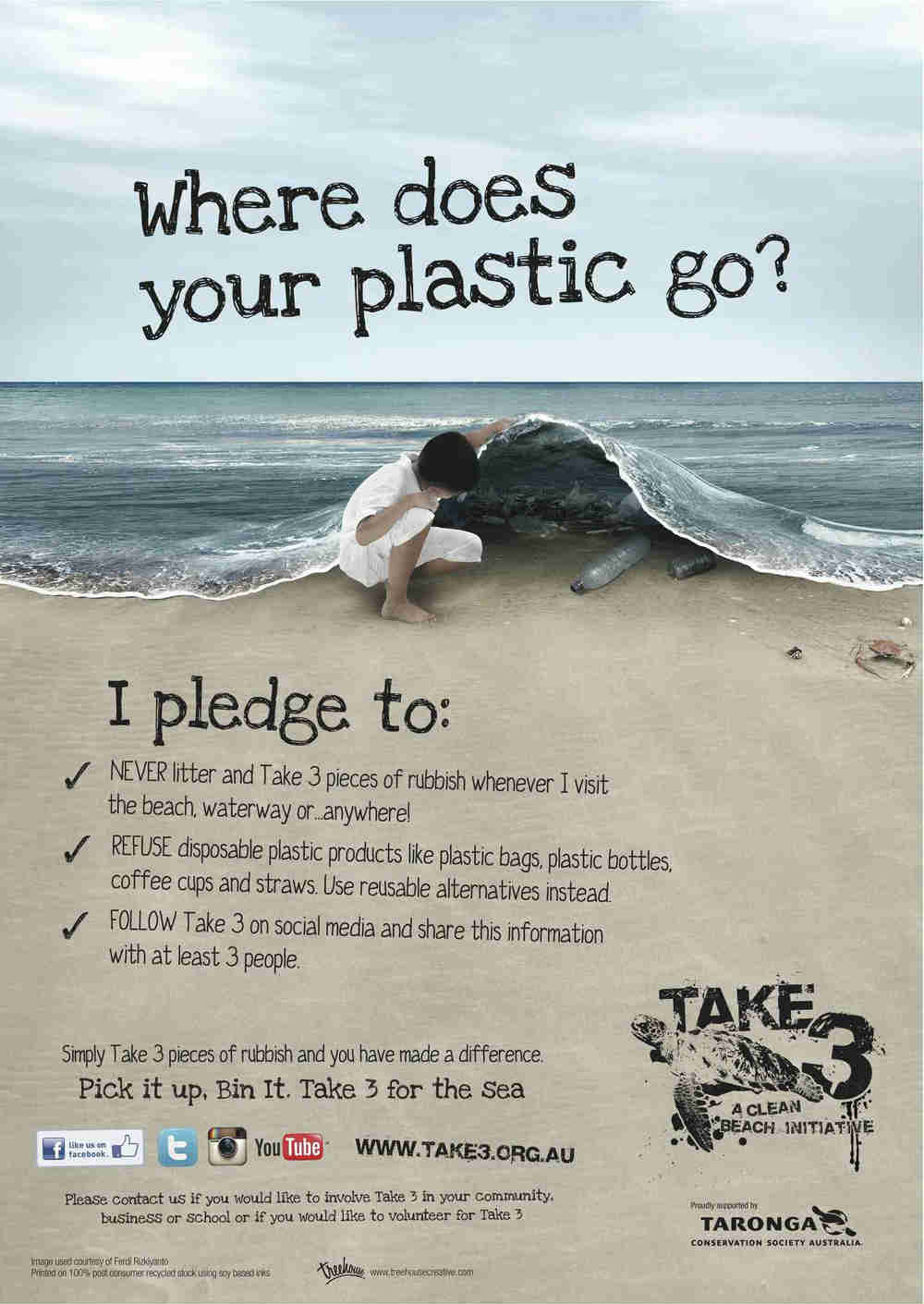 This organization has a simple message to all ocean warriors. "Take 3 pieces of rubbish with you when you leave the beach, waterway, or anywhere and you have made a difference."
With this goal, participants remove over 10 million pieces of garbage harming our oceans yearly.
This image of a boy lifting and finding pieces of rubbish underneath the ocean has a profound emotional effect. This is what people don't see when they swim at the beach. However, they don't realize how marine animals are suffering because of our indifference.
Get help from Penji
If you need nonprofit poster designs or any other graphics to propel your organization forward, look no further. Penji can help you visually brand your nonprofit and create a steady stream of visual content that draws your ideal audience.