Let's face it: when you're marketing a tech product like an app, looking outdated isn't an option. After all, you're not just trying to sell a service. You're marketing an innovation that's supposed to make their lives more convenient and comfortable.
That said, modern UI design is not just a nice-to-have; it's a must.
Nielsen's data tells us that 89 percent of consumer media time is spent on mobile apps and only 11 percent in mobile web. And with mobile apps expected to generate $189 billion this year, who wouldn't want a slice of the pie?
Many smart agencies turn to Penji when they need an excellent UI design that hits the mark. Our expert designers know the ins and outs of UX/UI design. And most importantly, they communicate with clients efficiently to ensure that the design direction is on the right track.
Despite having reliable designers to make the creatives, agencies must train their eyes to know what looks modern and what looks passe.
This article discusses the following info:
Importance of a Good UI Design
Modern UI Design Principles to Consider
15 Modern UI Design Ideas to Inspire
Key Takeaways for Agencies and Marketers
We'll also teach you how to request a modern UI design in three easy steps, so make sure to stick around until the end!
The Importance of a Good UI Design
Before we dive deep into beautiful examples of modern UI design, let's tackle the importance of having one.
Aside from not looking outdated, as mentioned above, here are the main advantages of modern aesthetics:
Making the Most Out of User Experience (UX) Design. You might have a modern UX wireframe in place. However, you won't be able to make the most out of it if you don't have a UI design that complements it.
Keeping in Step with Competitors. It won't help your brand a bit if your app looks like it's straight out of a 2010 screen. You have to regularly update your app's look to keep in step, or better, stay ahead of your competitors.
Attract More Users. Users will download an app if it seems to offer a new way to help them with their everyday tasks. If the app looks old, it's hard to believe that it will offer something new.
UI Design Principles to Consider
Here are few principles to consider if you're aiming for a modern UI design. These principles are based on Lucy Lockwood's approach of usage-centered design.
The Structure Principle. Generally speaking, there should be a purpose and meaning for organizing your elements within the UI. The models must be consistent so that they're easily recognizable to users. For instance, related things should appear together to make it easier for users to choose among options and process info.
The Simplicity Principle. No one would want to use your app if it's too complicated. After all, the very reason why they're using it in the first place is that they want to make their lives easier and simpler. That said, shortcuts and straightforward designs are ideal.
The Visibility Principle. Everything that a user needs must be instantly visible. In short, it's not enough to give them the right tools – you must also offer easy access to those tools. Yes, the design must be beautiful, but it shouldn't overwhelm.
The Feedback Principle. When you do action within an app, you usually see a box confirming what you just performed. This is part of the feedback principle. The user must be informed of any errors, exceptions, or actions.
The Tolerance Principle. This principle has to do with allowing the user to commit mistakes. How? By offering features that allow them to undo or redo. In the same vein, it's also crucial to interpreting actions to help the user avoid mistakes.
The Reuse Principle. Users won't find the app convenient if they need to learn a whole new way of navigating it. So, it needs to be able to reuse existing systems and principles common within apps and digital products.

All these principles are crucial in a modern interface. In addition to the concepts mentioned above, the visuals must be sleek and responsive. And most of all, it should work to optimize UX.
15 Modern UI Design Examples to Inspire
Here are 15 modern UI design examples to inspire you as you plan for your app:
1. Minimalist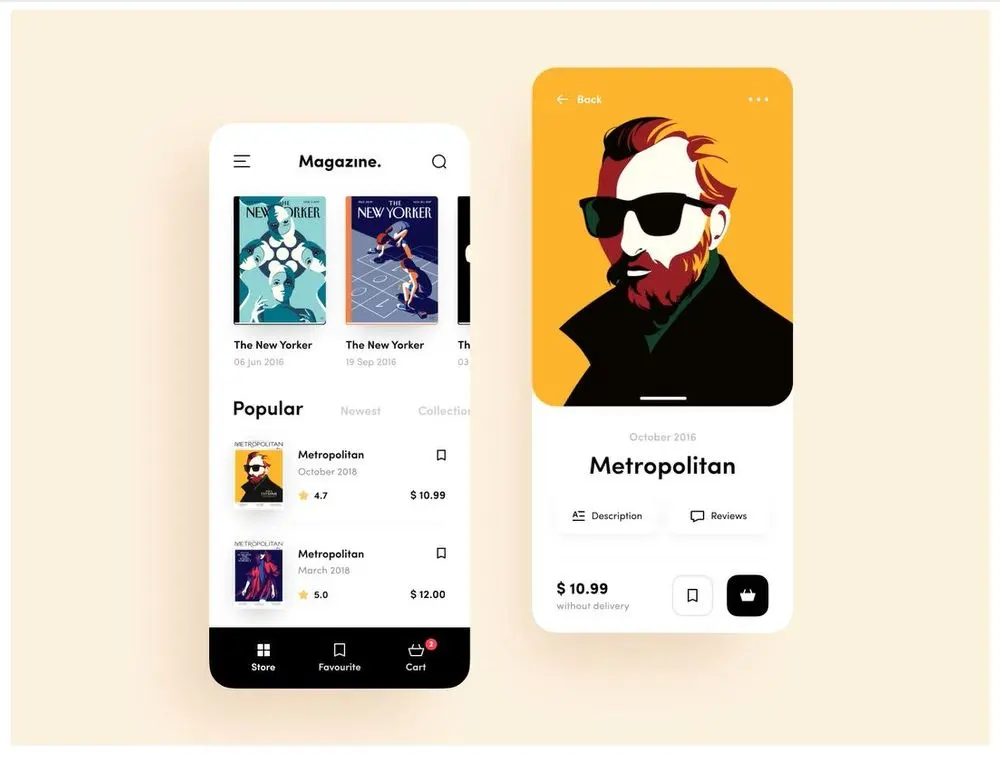 If you're selling items that may already be colorful or intricate, it may be best to use a minimalist design just like this one by Daniel Moss for Brave Wings. Since the magazine covers are meant to be visually noisy, the app's design offers a white background, a clean layout, and a black, sans serif typeface.
2. Uniform Layout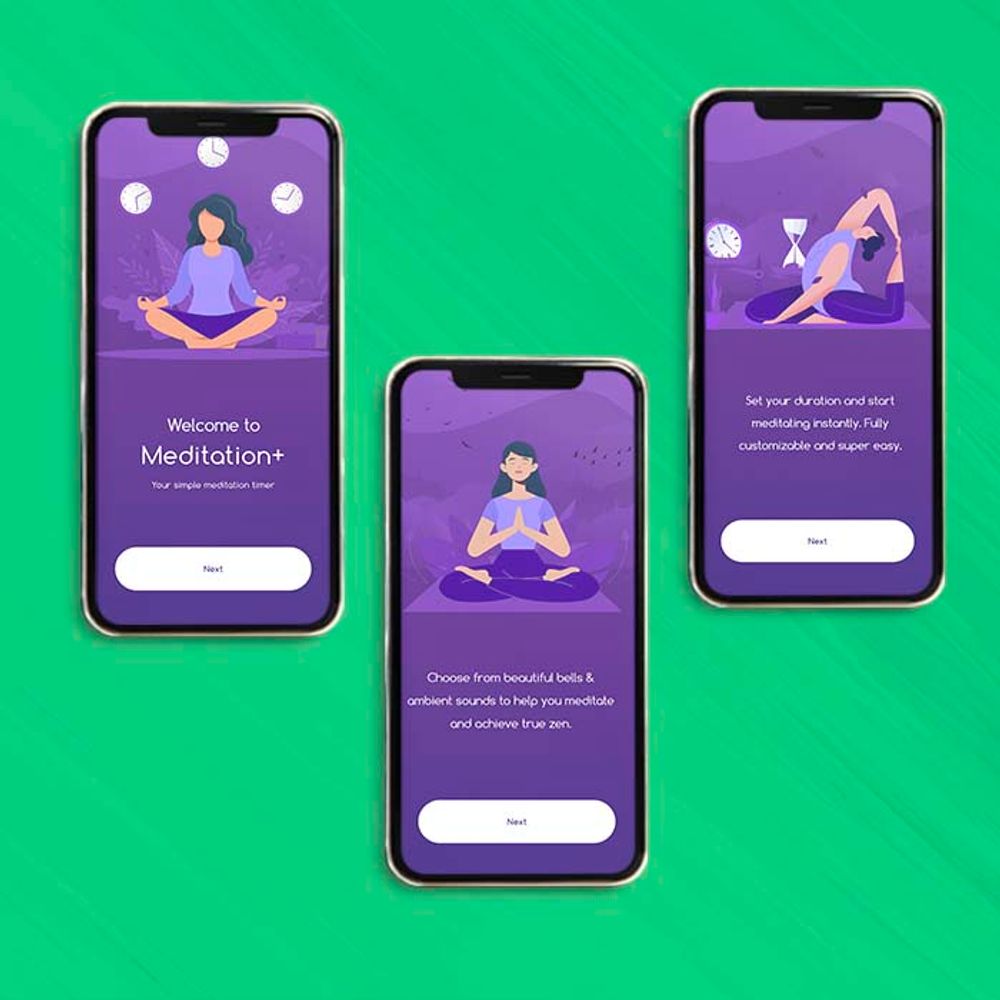 One thing that makes these UI screens, created by one of our designers at Penji, stand out is the uniformity of its layout. Though the screens feature different illustrations, the placement is the same: image on top, text, and button at the bottom. As seen from the image, it effectively applies the Simplicity Principle and makes the app seem a breeze to use.
3. Custom Illustrations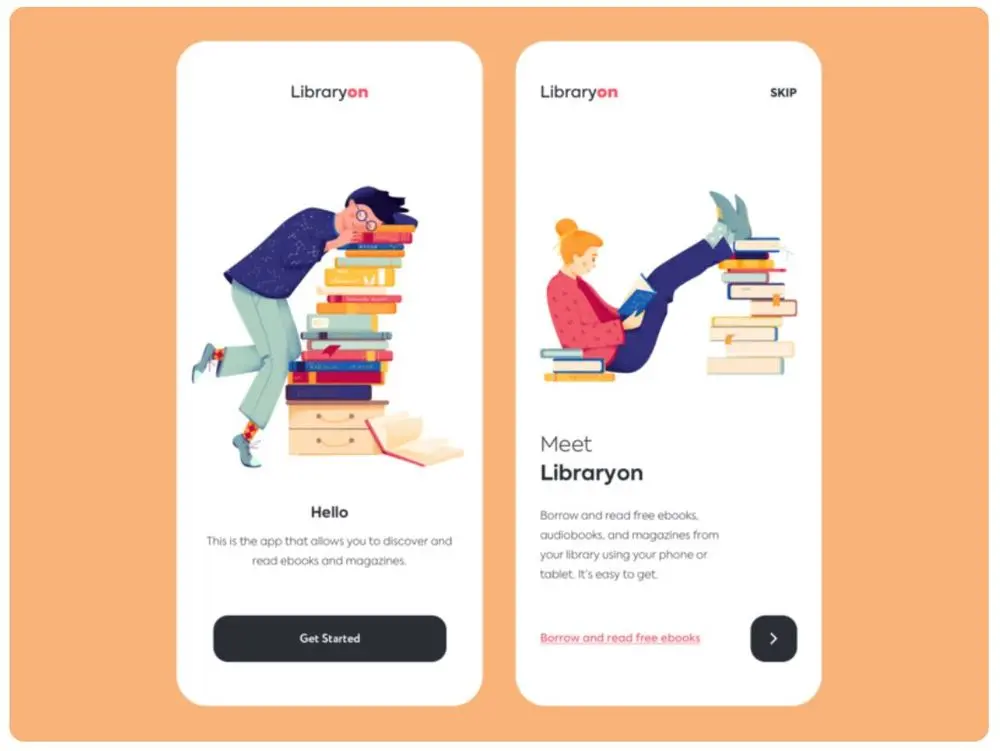 Illustrations are always a great element to create a modern UI design app appeal, whether you're aiming for android app design or iOS design. This UI made by Outcrowd features cute illustrations that fit perfectly with an e-book and audiobook subscription service.
4. Pastel Over Dark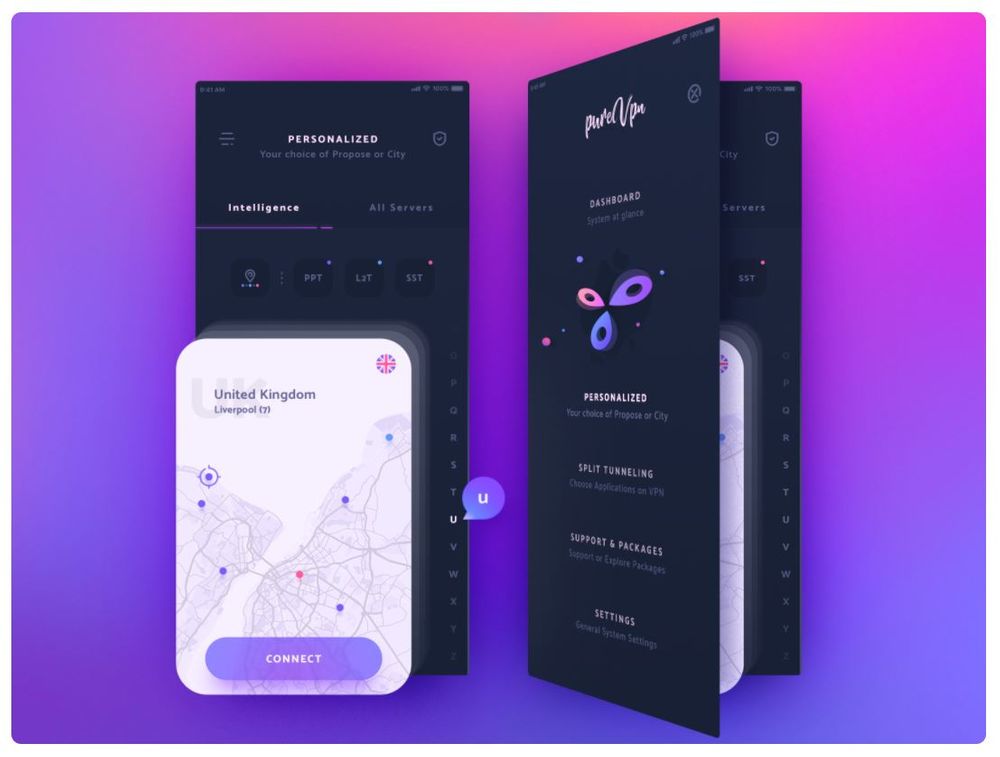 Not all UI designs need to be light and colorful. In fact, many tech analysts hailed 2019 as the year of "dark mode" because it was the year that many apps decided to come up with a darker UI version. For example, design by uixNinja offers a dark background complemented by pastel elements.
5. Perfect Contrast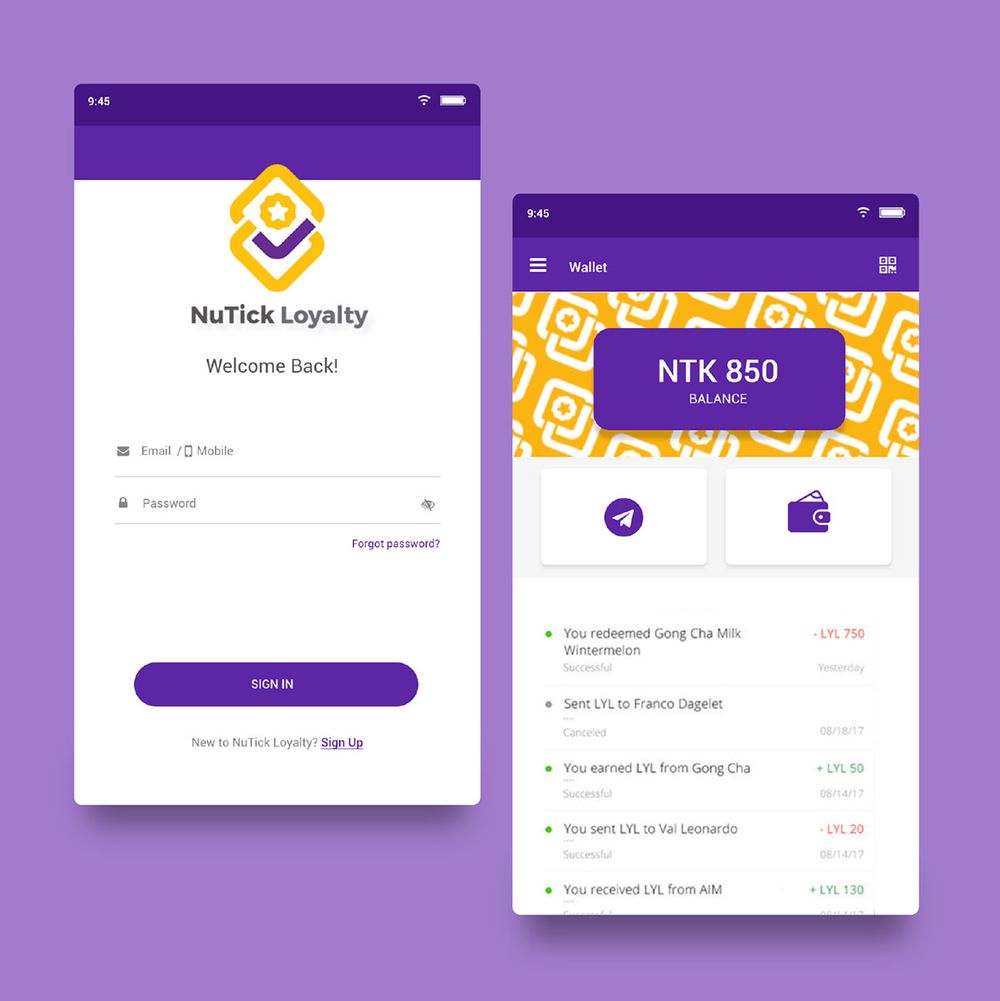 If you want a vibrant color palette for a beautiful dashboard UI design, then consider going for contrasting colors. For instance, this UI made by one of our designers at Penji offers a vigorous palette, thanks to the contrast of yellow-orange and purple.
6. Fun App to Use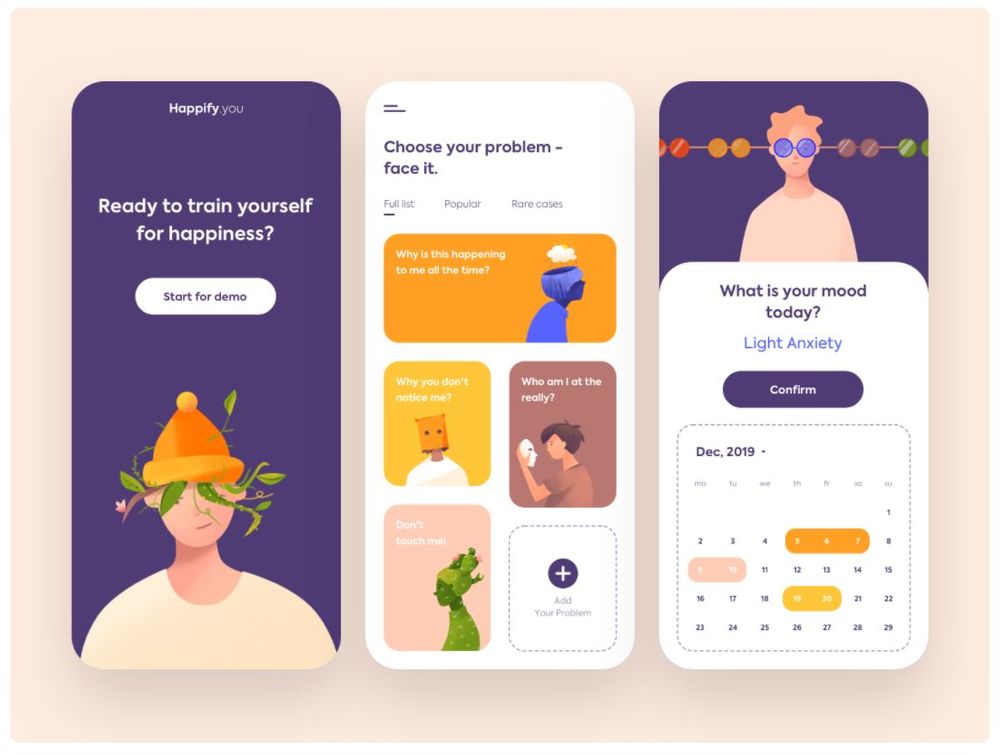 If you check out modern UI design for websites, you'll see that a lot of them offer fun features. That's also the case for mobile apps. For instance, this design by Outcrowd uses interactive features such as a mood selector and a problem selector that uses cute cards.
7. Gray Tones With a Color Pop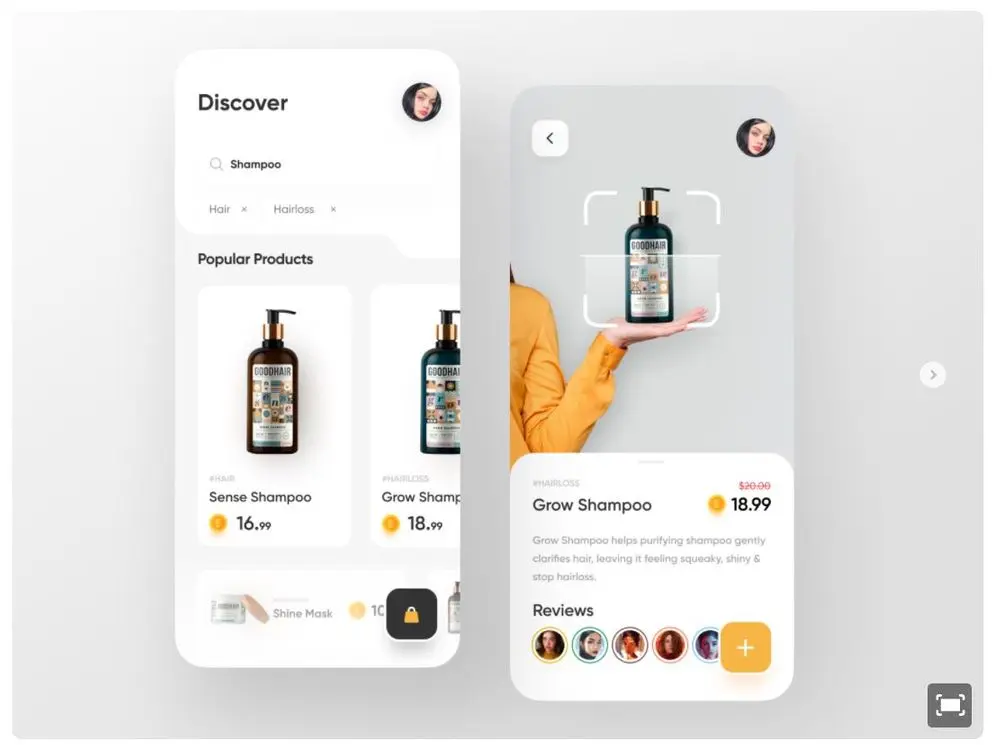 A background with gray tones is superb if you want to draw attention to your selling product. However, with this color palette, it can go from fab to drab quickly. That said, to prevent your UI from looking dull, add a pop of color just like this design by Sajon for Fireart Studio.
8. Clean Design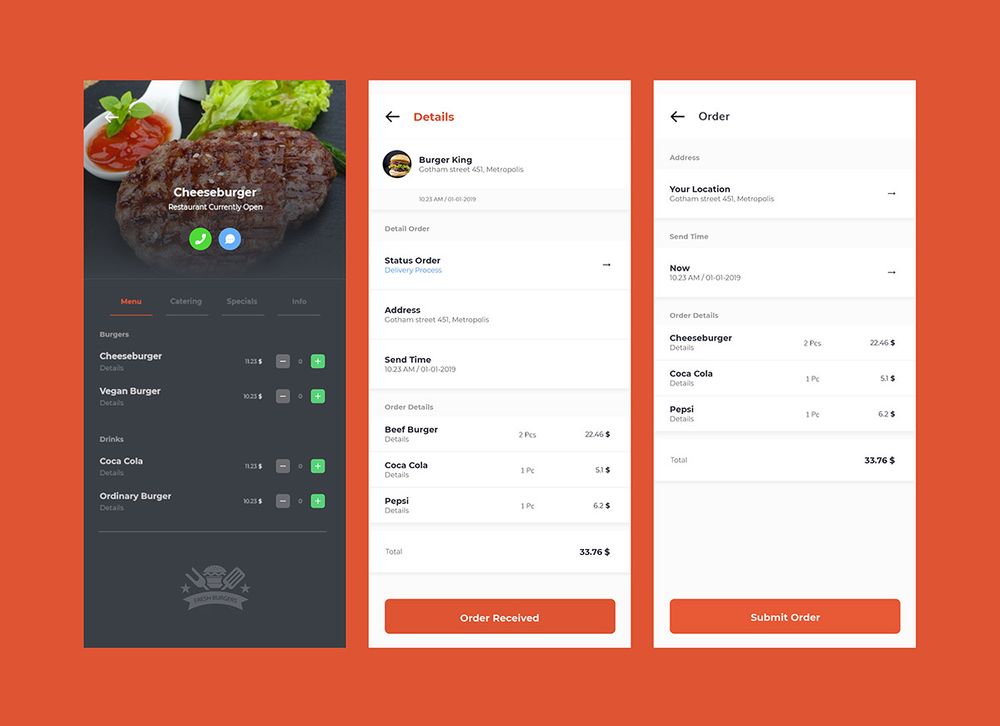 Not all apps are end-products. For some brands, the app acts as a channel to deliver their product, such as food delivery or eCommerce apps. If that's the case, choose a clean design that doesn't compete with the products you offer. Make your product the main course of your app; provide a good UI design, but don't distract from it. This UI, made by one of our designers at Penji, illustrates a mastery of this concept. Visit our portfolio to see more stunning designs like this.
9. Energizing Hue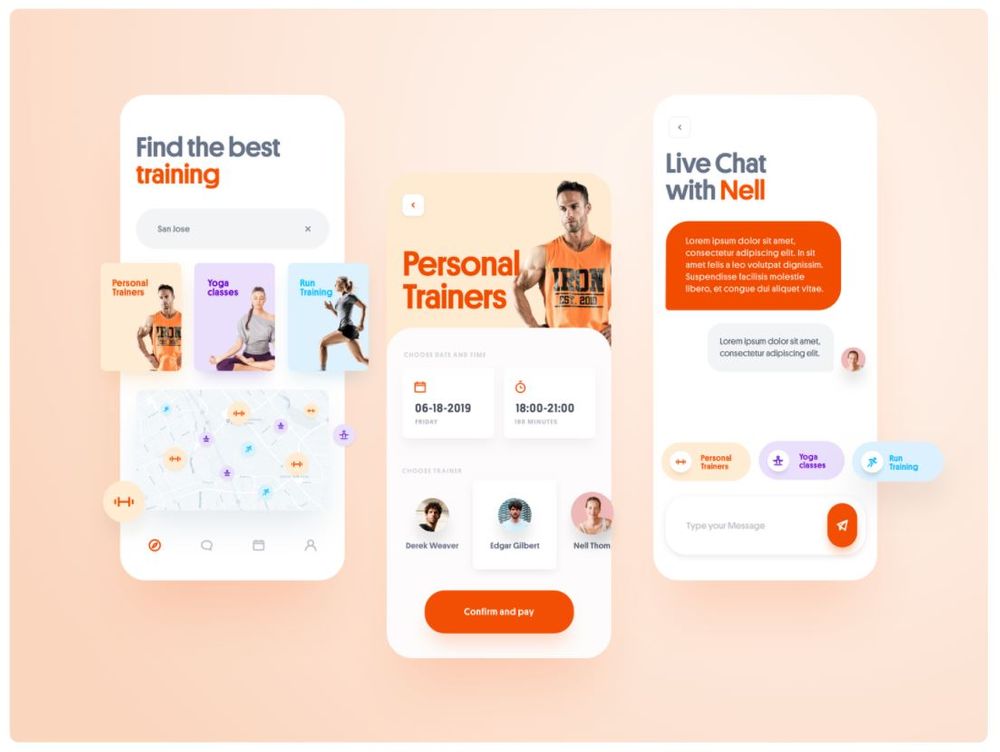 According to color psychology, orange encourages energy and encourages feelings of enthusiasm, excitement, and warmth. In relation to that, this design by Martin Strba in FClass is very suitable for a workout app. Except for the orange hue, the design uses softer pastel colors that don't clash with the strong main hue. The white background makes the design easy to digest and use even while exerting physical effort.
10. Time Element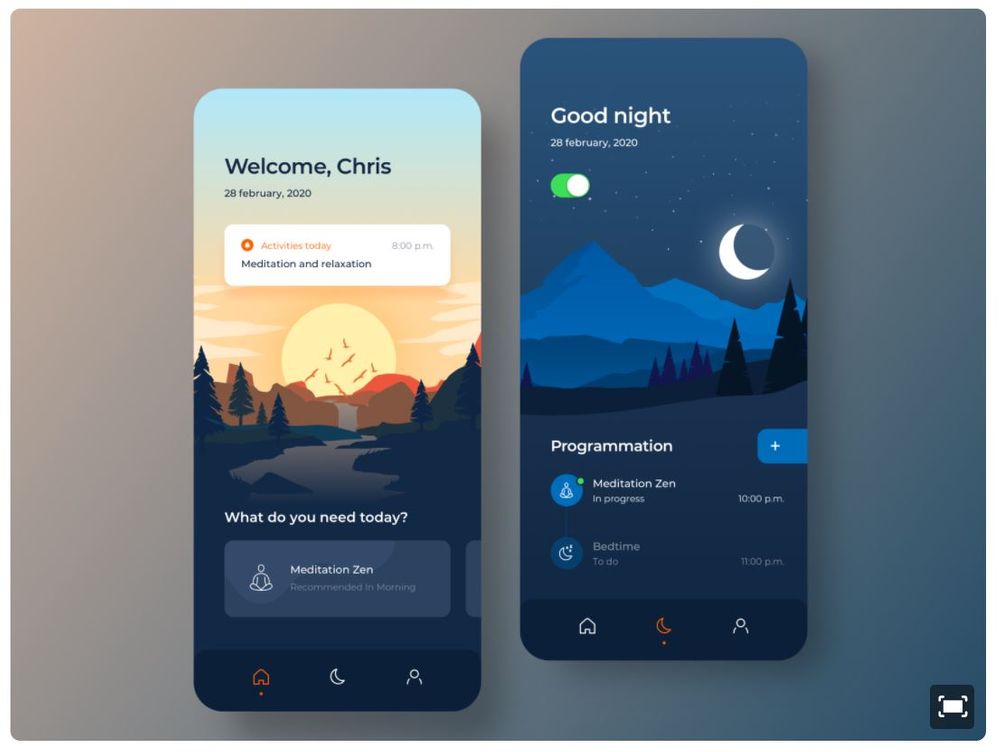 Here's another thing you can do if your app has something to do with time. You can incorporate the visuals' time element, just like this design by Angel Villanueva for Orizon: UI/UX Design Agency. The meditation app features a relaxing sun scene when opened during the day, as seen from the image. In the same vein, it offers a serene moon-over-the-mountains view when used at night.
11. Abstract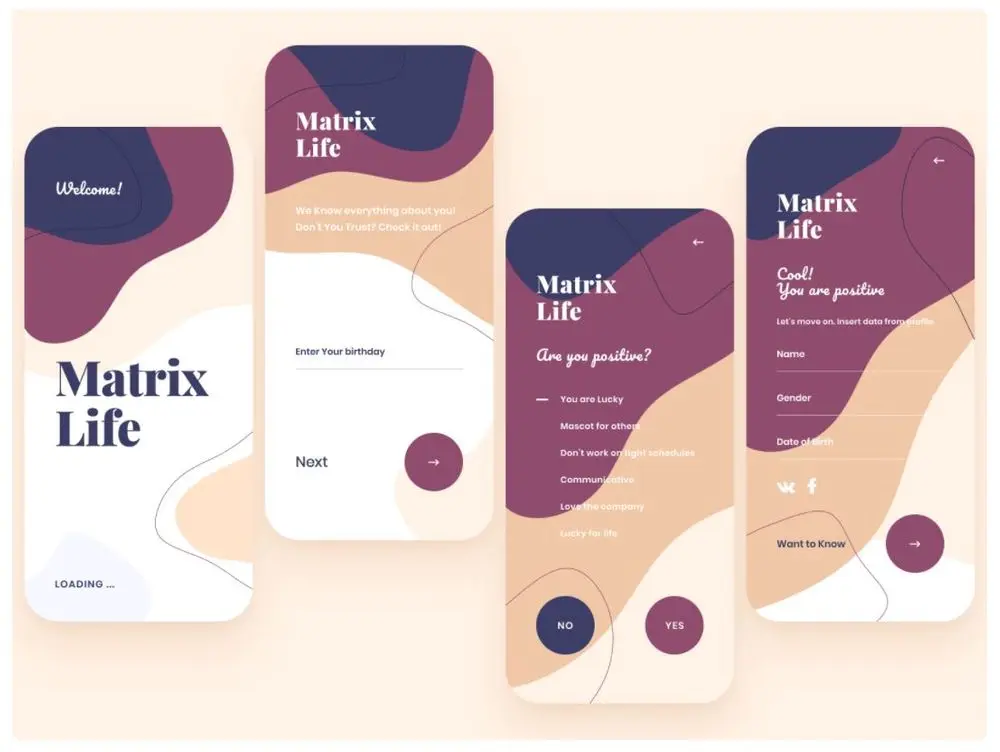 You can always count on an abstract design to add pizzazz to your UI, just like this design by uixNinja. The image features wavy lines and shapes using indigo, plum, apricot, cream, and white. In addition to that, the main button shape is a circle, which is a great choice because it complements the roundness of the wavy shapes. The typography is also simple, aside from the serif brand wordmark and the cursive font accent that appears once in every screen. The result is a remarkable combination of young and sophisticated.
12. Tabs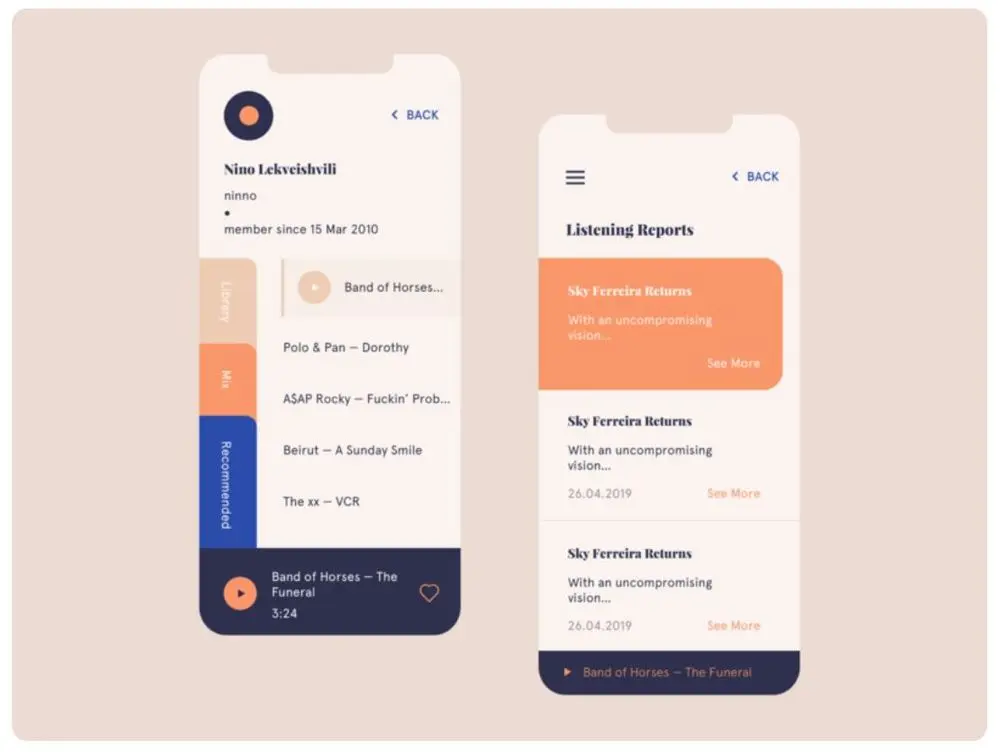 If you're looking for a unique navigation approach that doesn't go against the Structure Principle, what about using tabs? This design by Nino Lekveishvili is a gorgeous example of a design that uses the look of old-school notebook tabs. In addition to that, the tabs also offer another way to showcase a beautiful branding color palette. As a result, not only does the tabs make for amazing visuals, but it also boosts brand recognition.
13. Creative Color Palette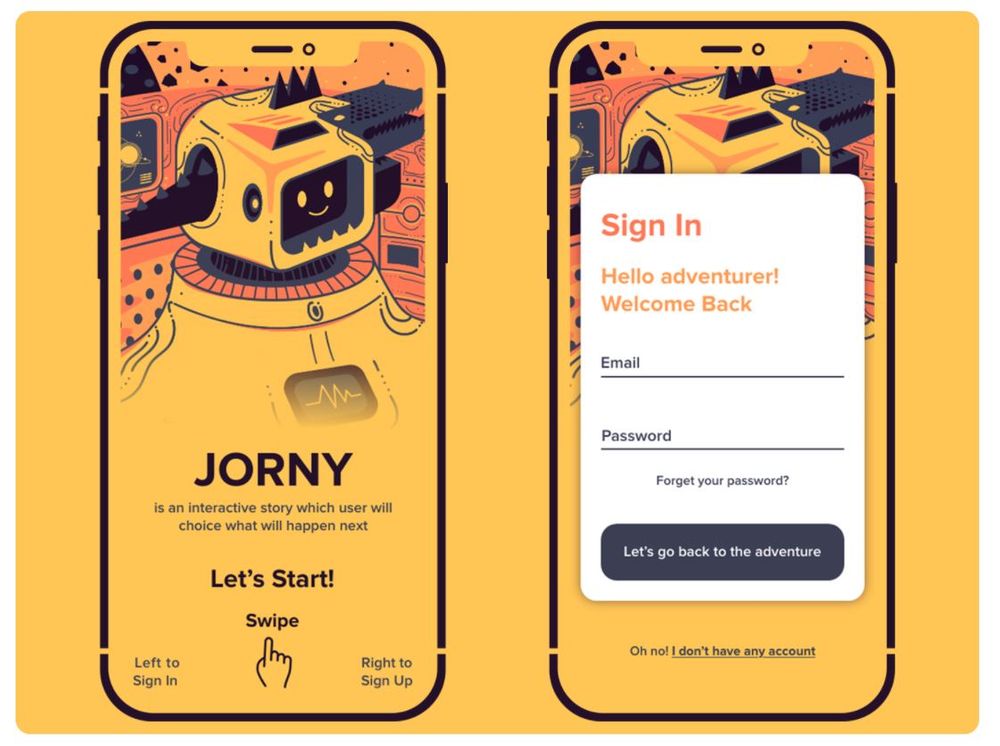 Modern design doesn't always have to be minimalist. This UI design by evren yılmaz is a great example. It uses creative images and an interesting color palette of blues and pinks over canary yellow background. As a result, the design instantly jumps out and offers a stunning and artistic appeal.
14. Monochrome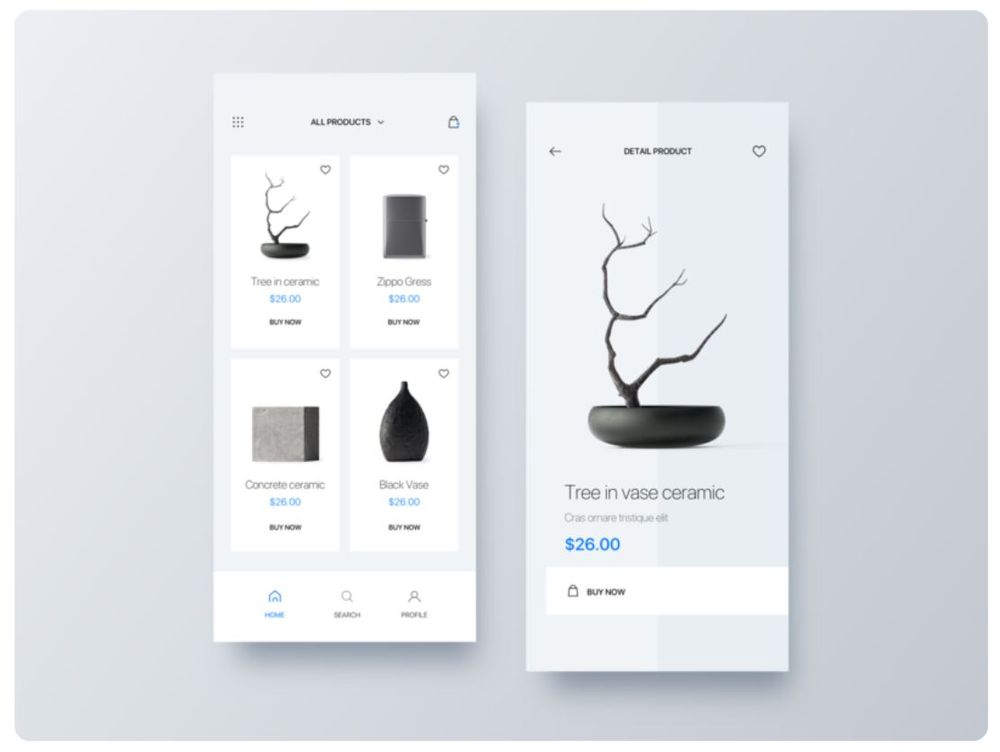 If you think a black and white palette is boring, think again. This interface design by Angel Villanueva for Fireart Studio shows how a straightforward palette can lend an elegant appeal to an app. This looks perfectly well if the items offered are dark-colored. And as seen from the example, the background is excellent, whether it has a simple or intricate shape.
15. Filtered Image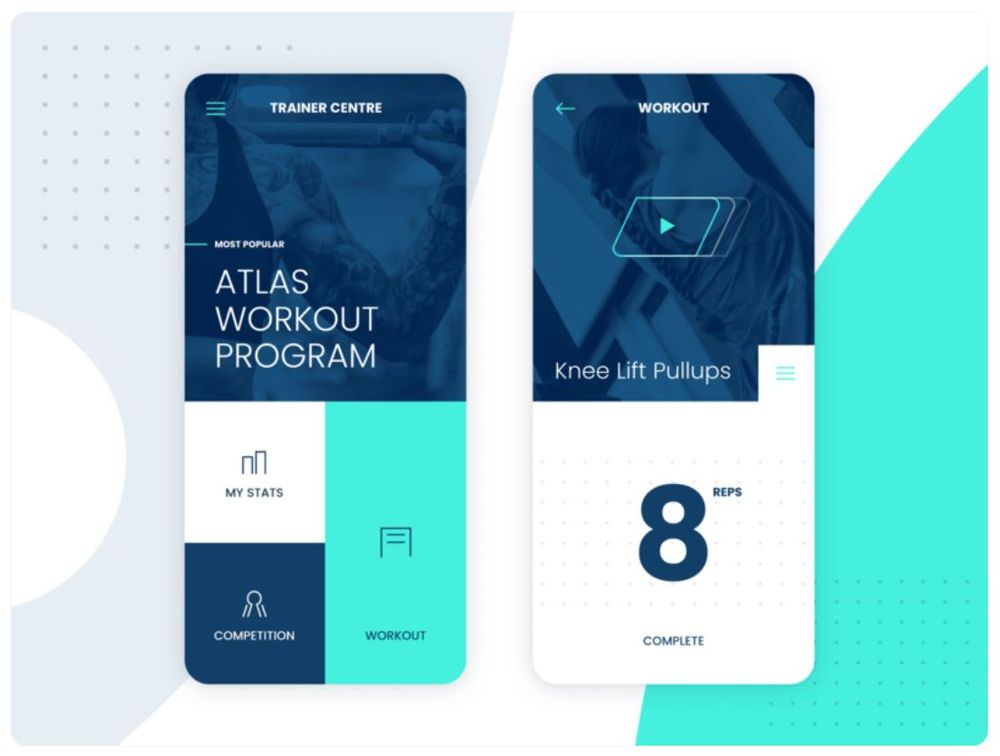 Many examples of modern UI design 2020 use images bearing the same hue as the rest of the color palette. For instance, Stian's design for unfold features artistic workout photos with a cobalt blue filter, perfect with turquoise. As a result, the image offers a dose of interest without being overwhelming. It also goes well with the simple blocks, dynamic lines, and sans serif typeface.
Requesting a Modern UI Design the Easy Way
Whether you need a modern UI design for Android or iOS, it's crucial to get it from skilled and experienced designers. We don't know about the others, but we've got 2 percent of the top designers. So, you can count on our creative chops!
Best of all, requesting a design from us only takes three simple steps:
1. Create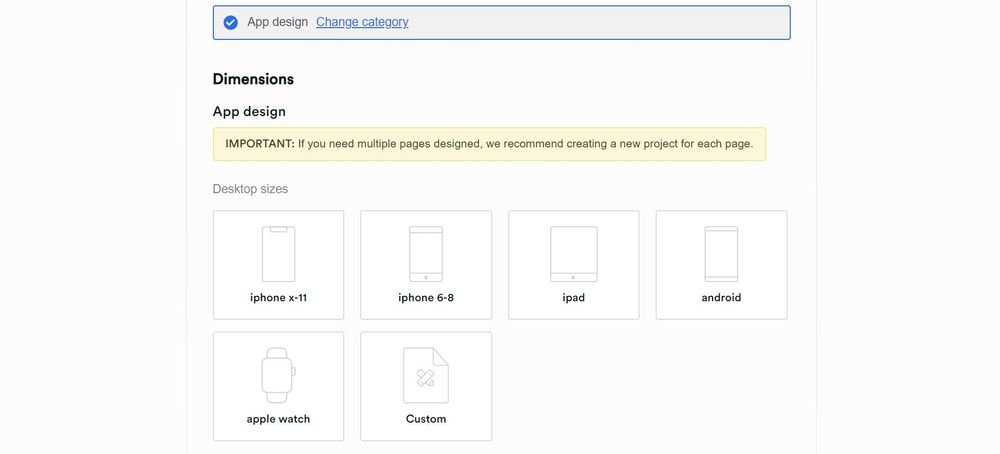 In the Penji dashboard, click "New Project." Enter the title and select a project from the categories. Then, types in the product description. At this point, you can put your desired color palette or royalty-free photos that you want to include in the design.
2. Review and Revise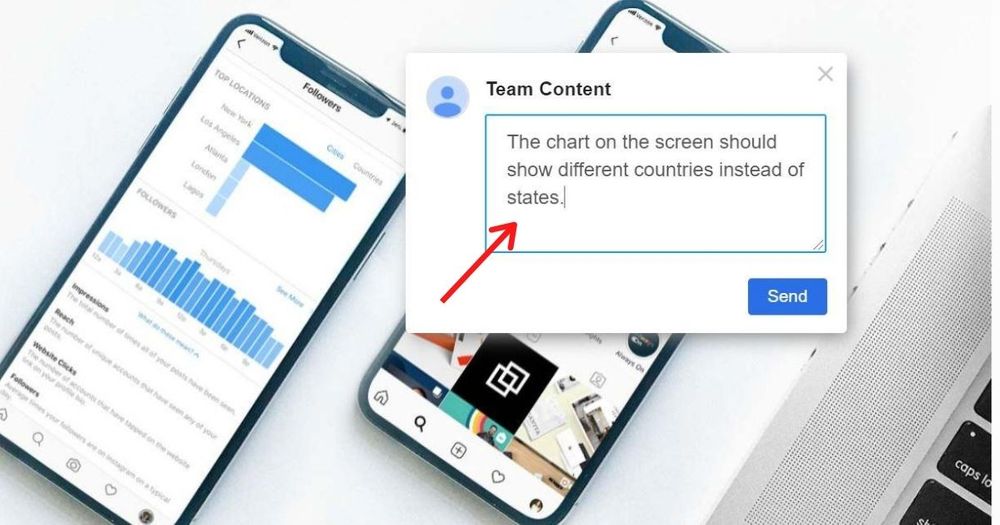 Within 24 to 48 hours, the designer will submit a design draft. To review the design, simply click on the file within the thread. If you want anything changed, click on that part and type in your comments or recommendations. Our packages come with unlimited revisions, so feel free to request changes until you and your client are satisfied with the design.
PRO TIP: As any agency would know, communication is key when it comes to mounting successful campaigns. To help our designers better understand what you need, it might help to provide links to images for design inspiration.
3. Download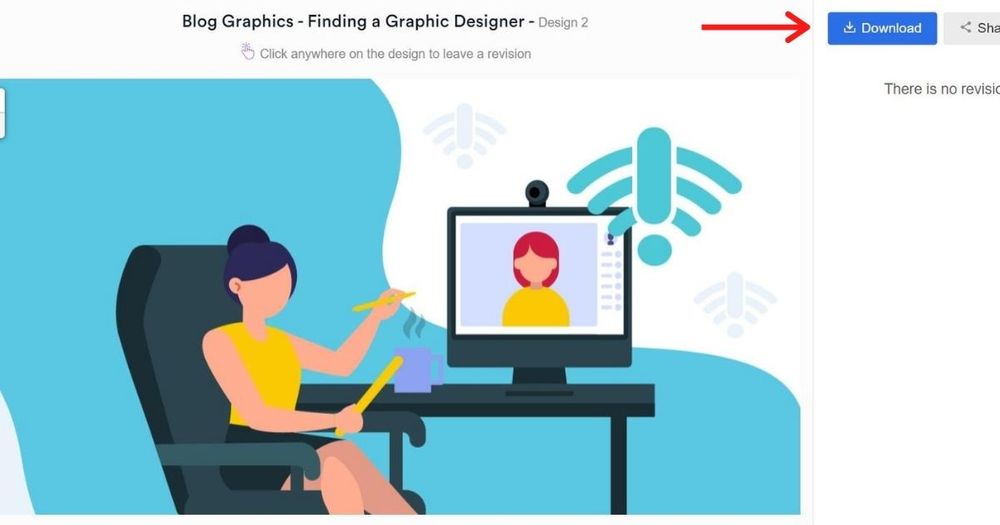 Once you're happy with your design, hit "Download" on the screen's upper right corner. The design will automatically save to your computer. Easy-peasy!
Key Takeaways for Agencies and Marketers
We won't lie to you – modern UI is easy on the eyes, but it takes hard work and expertise to come up with it. Lucky for you, we're ready to do the design heavy-lifting so you can focus on other facets of marketing the app. Sign up today and enjoy any of our packages risk-free for 15 days.
Like what you learned? Share this article with your team!