Generally, there are three popular routes to website design: web hosting, through a website builder, or the user of a website design service. With the advancement in artificial intelligence, AI website builders have also gained attention in recent years. To begin your journey, below are the ten best website design services to help you build your site online.
1. Penji Custom Web Design Service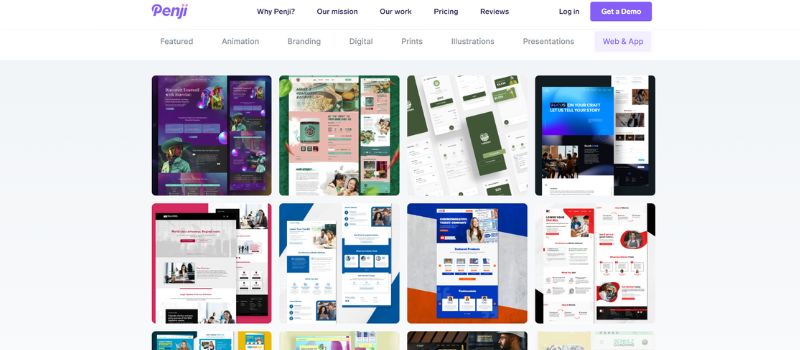 Aside from on-demand graphic design services, Penji also provides excellent custom web design services. We help small businesses and startups create unique web pages within 48 hours or less.
The beauty of working with Penji is that you get unlimited graphic design for affordable pricing plans. That is a fixed rate, so you do not have to worry about bills piling up whenever you request designs. This way, you can manage your resources better and use your money to grow your business.
3. GoDaddy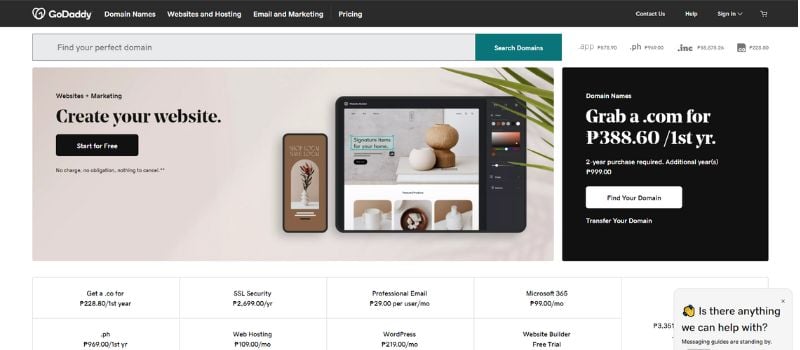 The largest web hosting company, GoDaddy, offers a website design service that balances simplicity and versatility. GoDaddy mainly focuses on eCommerce hosting.
GoDaddy website design service offers consultation and a mobile-responsive site. GoDaddy's four plans are divided into two categories – websites and web stores. All programs provide one round of revisions and a free domain plus Microsoft 365 email for one year.
3. Blue Fountain Media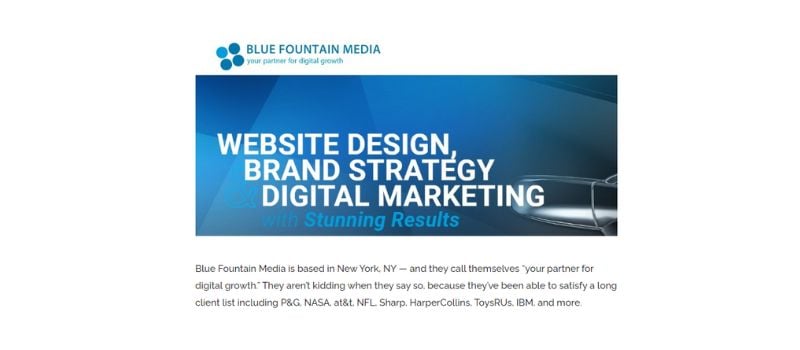 This full-service agency offers digital marketing services, technology solutions, business strategy, branding solutions, and web design. Global brands, including Microsoft, FedEx, and Sony, collaborate with Blue Fountain Media to meet their digital design requirements.
Blue Fountain Media's 17 years of experience enables them to perfect the art of designing websites that resonate with their clients' identity and core values. And for that reason, every Blue Fountain Media design is optimized for search engines.
4. Web.com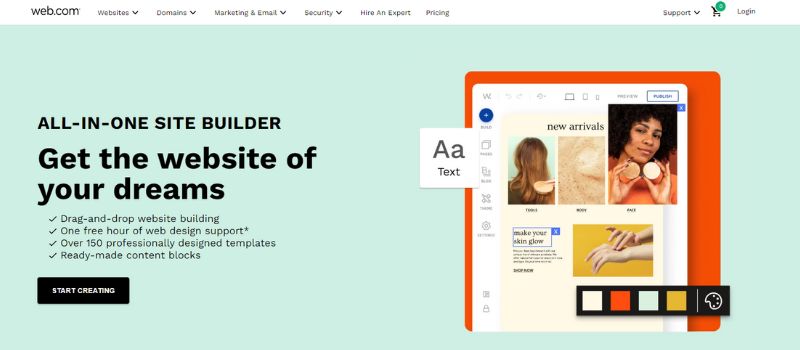 Web.com is a popular web design service that takes the burden of building and maintaining your website off your shoulders. It offers a flexible platform for startups and small and medium businesses (SMBs). Once you avail of Web.com's services, you can access a dedicated account manager and live support.
Web.com offers a straightforward and reliable website builder with a drag-and-drop editor to simplify the web design process. Their services suit budget-conscious businesses and individuals who want to try a website builder without breaking the bank. Visit their website for pricing plans.
5. Lounge Lizard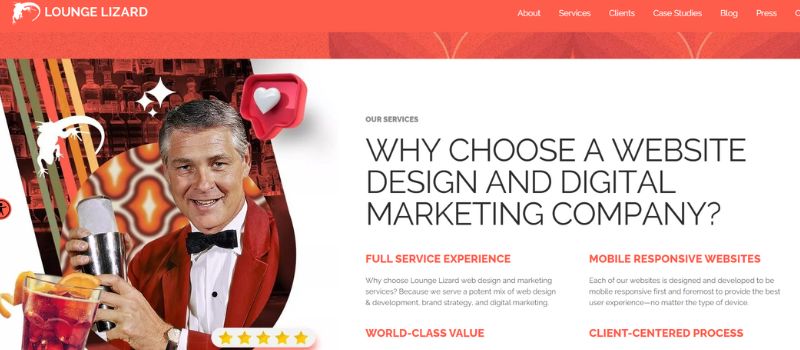 Lounge Lizard is an agency offering digital marketing, web development, app development, and website maintenance. The company stands out from other web design services thanks to its strategic approach to web design.
The Lounge Lizard team also handles branding and communication. The agency creates websites that resonate with your target audience to boost engagement. Some of the web design services offered at Lounge Lizard are:
Custom WordPress design
Custom redesign
UX/UI design
eCommerce web design
Corporate blog design
6. WebiMax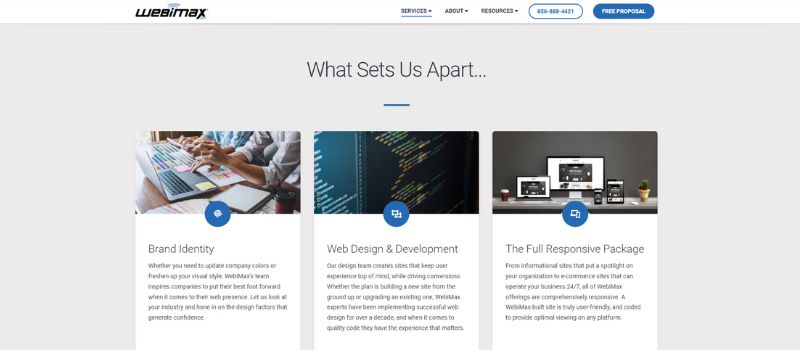 WebiMax is a company that helps new businesses and well-known brands create attractive designs for their online presence. When you choose WebiMax for your website design, you get a personal design expert to help you every step of the way. Whether you need one page or a whole new look for your site, this one person will guide and support you.
WebiMax doesn't just make good-looking websites. They focus on creating designs that encourage people to take action. Let's admit visually appealing websites have a higher potential of making more money
7. Big Drop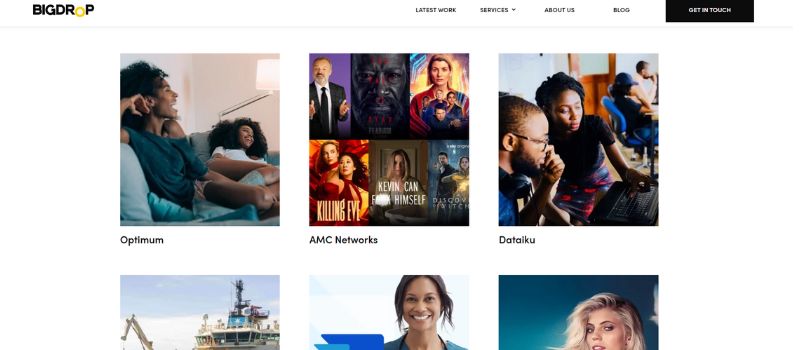 Big Drop is another full-service digital agency specializing in web design, development, branding, and digital marketing. The agency focuses on a seamless user experience above all else. Some of their top clients include Samsung, Citi Bank, and Activision.
Big Drop believes your website should be a natural extension of your brand's story. Below is the five-step approach to Big Drop web design services:
Identify the client's branding needs.
Research the industry, competition, and audience.
Develop UX/UI sitemap.
Collaborate with the Big Drop team to formulate a content strategy.
Design the graphics and other visual elements of the website.
8. EIGHT25MEDIA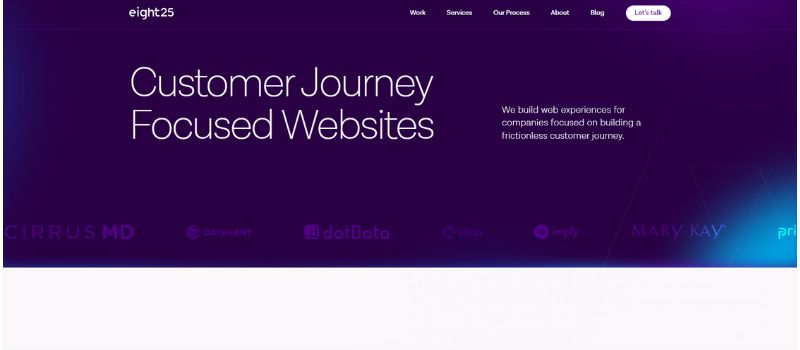 EIGHT25MEDIA provides creative web design, strategy, consulting, and content management system (CMS) services. The agency creates responsive websites and ecommerce solutions to boot. EIGHT25MMEDIA is a solid bet if you're looking for a highly-touted web designer.
This web design agency typically works with the following types of companies:
VC Funded
Technology startups
Cybersecurity
Financial services
Ecommerce
SaaS
B2B
Enterprises
EIGHT25MEDIA has been voted the best web design agency in San Francisco.
9. Maxburst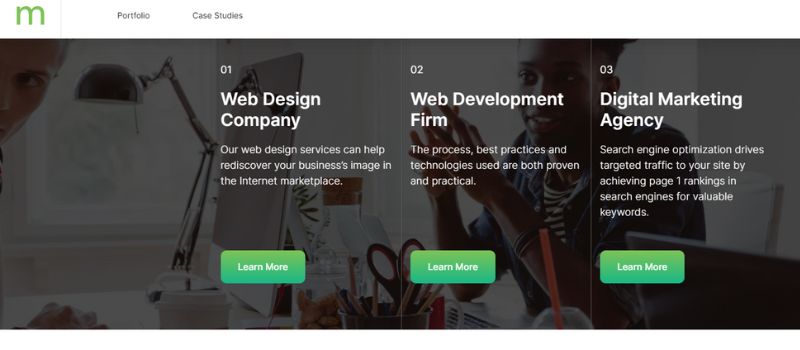 Maxburst is a New York City-based web design agency specializing in web development, SEO, brand identity, search marketing, and social media marketing. It offers a unique blend of both style and technology.
Maxburst also offers professional web design, print, and digital media, making it an ideal service for growing businesses. Likewise, Maxburst offers specific solutions for ecommerce websites and CMS-driven solutions.
10.Bluehost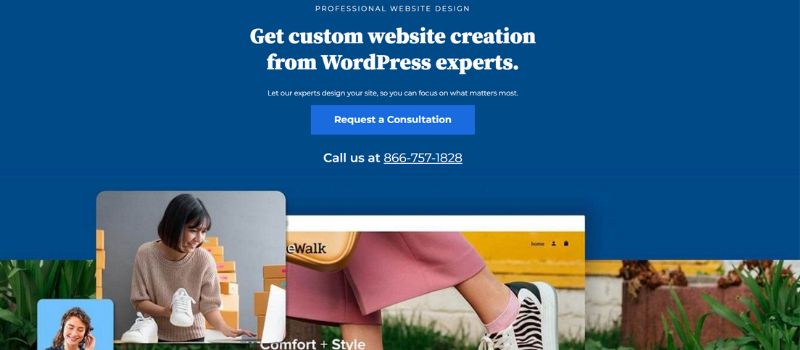 Who do you call once you set up your website and are ready to move to the next level? Well, Bluehost can help you with that! They are a leading web hosting service to fuel your website design and publish your content online.
Bluehost is a full-fledged website design consultancy that caters to all aspects of the website design process. Their services include site migration, website management, SEO, redesign, PPC marketing, and more.
Bluehost's most affordable plan is its shared hosting plan, which starts at $2.95 monthly. On the flip side, the most expensive plans are its dedicated hosting plans, which range from $99.00 to $139.99 monthly.
Final Thoughts
There are thousands of web design services worldwide. Reviewing them individually would be overwhelming because every business has a unique goal and purpose. We have featured top website designer services recognized and trusted by famous brands today. Doing your research will help you make an informed decision before starting a web design project.
Watch this demo video to learn more about Penji's unlimited graphic design and custom web design service, as mentioned earlier.