The sports industry is such a volatile space that it becomes a challenge to market to athletes. For one, athletes aren't guaranteed lifetime contracts as they can be replaced in a heartbeat, which drives instability in advertising. Also, the athletes can range from 50-year-old working employees to 15-year-old students. That said, marketing to athletes means advertising to a diverse target audience in different sports.
Of course, the marketing gurus wouldn't let these challenges cripple their brands' success. Read this ultimate guide on advertising to athletes if you're wondering how the pros do it.
What are the challenges in marketing to athletes?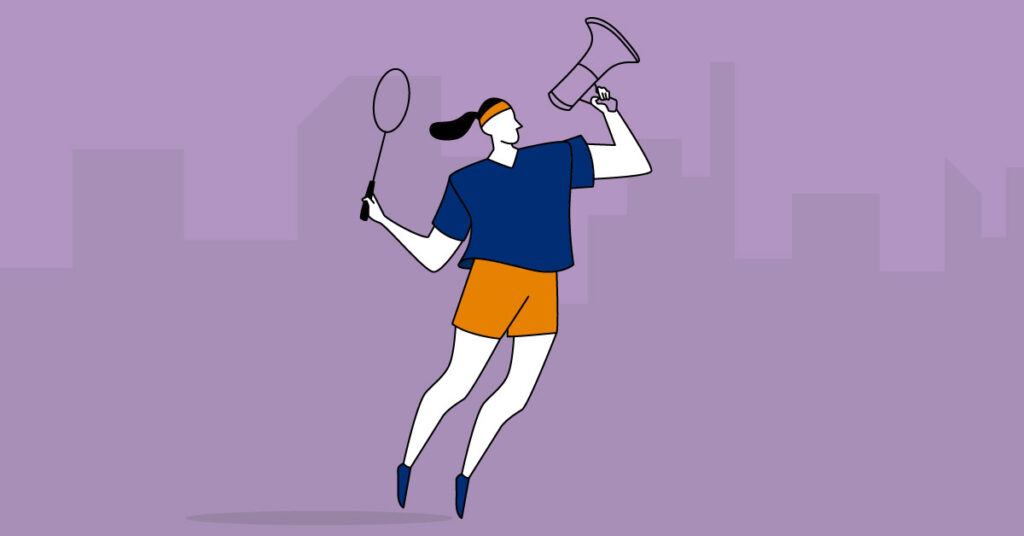 Marketing to athletes involves innovative and strategic marketing strategies to make sportspeople choose your brand. You have to determine the specific target market you're promoting, and this is the first challenge. This is due to the audience diversification. These athletes may come from all walks of life, with various cultural backgrounds and beliefs. That said, one advertising strategy might not work for some athletes.
Imagine you're advertising to chess athletes and organizing a music event to promote your smartwatches. Since chess athletes' demographic can range between 20 and 60, the older audiences might not be too keen to attend your gig.
The next challenge is instability. Instability can go beyond professional sports and may stay within the confines of individual athletes doing sports as a lifestyle. For example, a college student is a football athlete who may, after graduating from college, completely stop playing and work as an accountant full-time. Or a professional basketball player might not be on the team in the next season for some reason.
Moreover, another instability scenario is a runner who has a change of heart and goes into volleyball. So imagine if you're selling running shoes and your audience won't suddenly need them anymore.
It's crucial to address these challenges to ensure that your marketing efforts don't go down the drain. That said, try checking out the trends in marketing to athletes to gain an advantage.
What are the trends in marketing to athletes?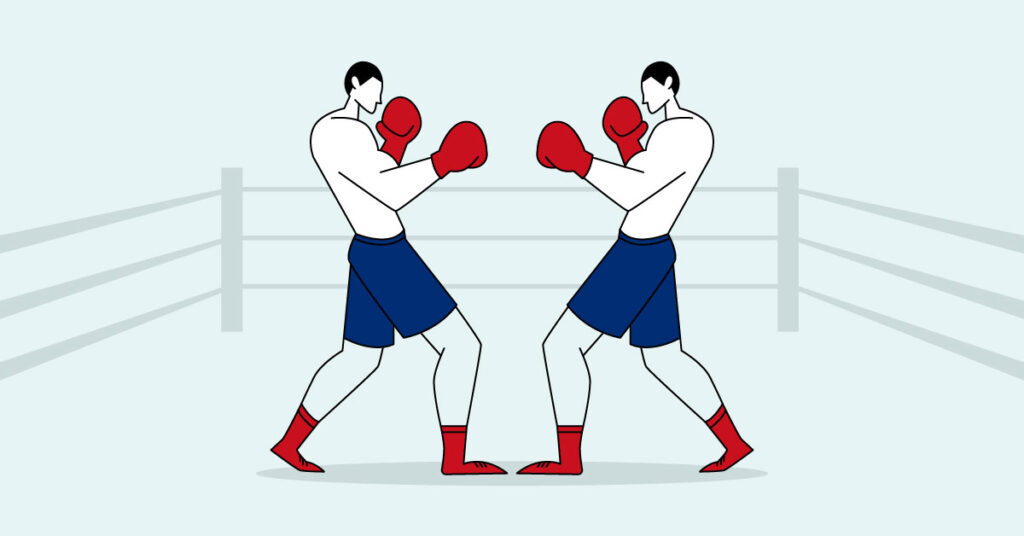 Advertisers should look into some of the trends in sports marketing to achieve more engagement and growth. Here are some of the trends in marketing to athletes:
Artificial intelligence. Aggregating data has become the end-all-be-all of marketing because it allows advertisers to communicate with highly targeted prospects directly.
Immersive experiences. More and more athletes and fans are into immersive experiences such as gamification in sports marketing. Integrating augmented reality or virtual reality might bring your marketing campaigns to success.
Inclusivity. A general trend in marketing is inclusivity, and this element is vital in the sports industry. Marketing to children, women, and seniors is an excellent example of an inclusive marketing tactic.
eSports. The eSports industry is also becoming a big hit in the gaming niche. Advertisers can leverage eSports events when marketing to athletes who might be into gaming.
Wearables. Athletes prefer convenience in their workout and training routines. And this is why wearables are such a popular trend in sports nowadays. Some examples of wearables are smartwatches, fitness and vital sign trackers, smart clothing, etc.
Sustainability. Some athletes, especially those who spend most of their time outdoors, are into more sustainable brands. That said, look into a more sustainable means of production and distribution to appeal to these consumers.
How to Market to Athletes? 6 Simple Ways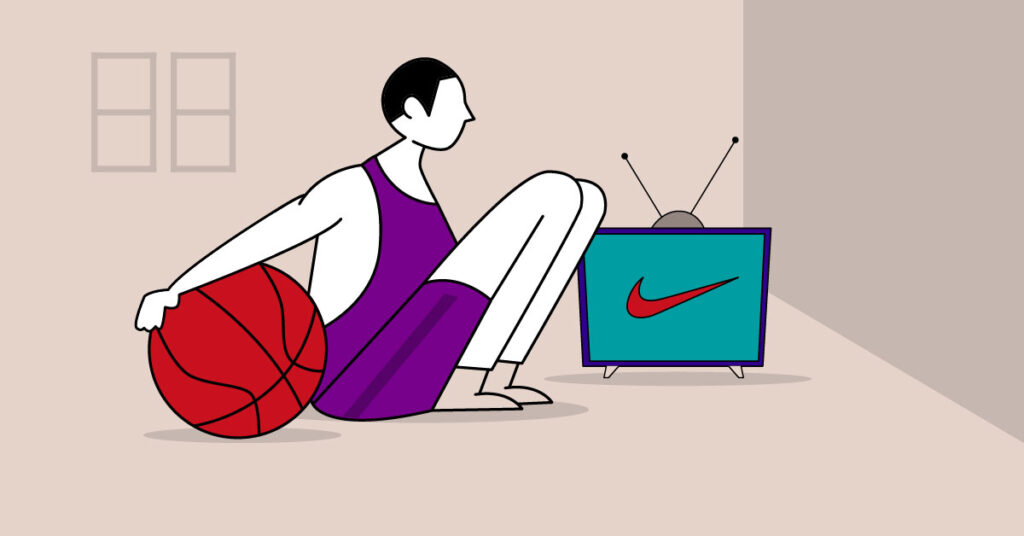 Marketing to athletes is slightly different than advertising to ordinary consumers or fans. This is because athletes are more laser-focused on keeping in top shape and reaching their healthy lifestyle goals. Your advertising strategies must be creative and engaging enough to entice them to try your product. Try these six foolproof ways of advertising to athletes.
1. Identify your target audience
The first step in marketing to athletes is identifying your target audience. What age brackets are they in? What sport are they in? Is it a male- or female-dominated sport? What are their employment and social status? Determine their demographic and psychographics so you can tailor-fit your advertisements and engage your audience.
2. Sports contests
One way to get an athlete's attention is by organizing sports contests. Athletes need a bit of competition in their lives — either friendly or professional competitions. You can position your products in these sports events to hook more athletes. Better yet, you can even give out free items to try. Once they approve of your product's quality and efficiency, they'd want to know more about your brand.
3. Sponsorships
Sponsoring events or athletes increases your brand's credibility, especially if you're sponsoring a famous athlete. This can create a ripple effect and make other athletes in the same sport think that your product is reliable. Moreover, sponsorships will show that you're serious about getting your message out there. In turn, this will improve brand awareness.
4. Brand partnerships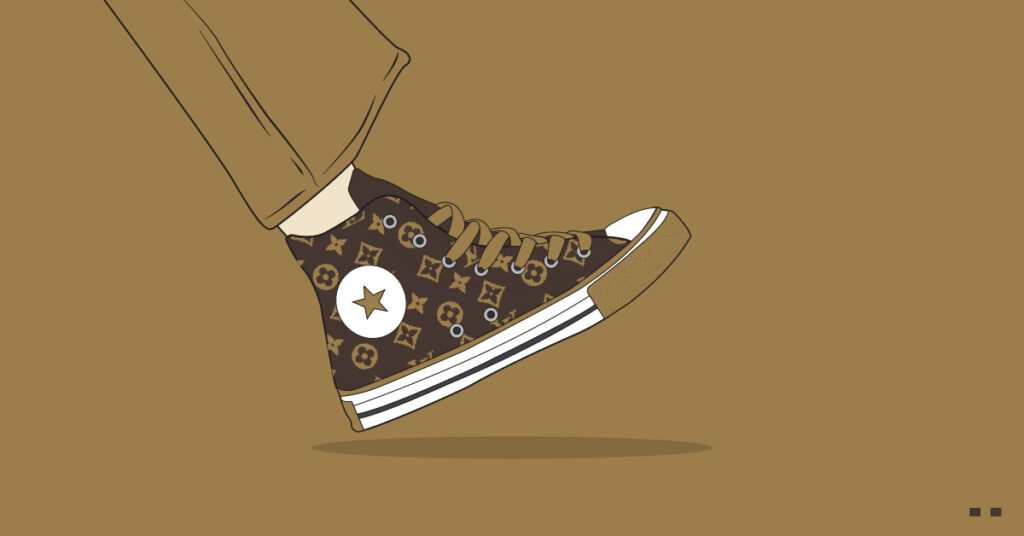 Working with other brands will bring your brand closer to your target audience. Other brands may have dominated a similar audience, which you haven't yet. So this will give your brand more exposure. Of course, it's important not collaborate with direct competitors.
5. Video content
Videos are excellent platforms to emanate emotional appeal in your advertisements. Check out Nike's video ads and learn a thing or two from the brand. Nike highlights an athlete's everyday struggles, making them a leader in marketing. Additionally, Nike accentuates the solutions for the athletes' pain points, making their campaigns impactful.
6. Influencer marketing
Athletes look up to other famous athletes in the same sport because they get the motivation to reach their goals. And this is why influencer marketing does a bang-up job of persuading target audiences because there's a trustworthiness factor.
Conclusion
Marketing to athletes doesn't have to be complicated. As advertisers, you have to be equipped with techniques that ensure communication, connection, creativity, and relevance. Put yourself in the athletes' shoes and ask yourself what product features you're constantly looking for. Once you're ready for those marketing campaigns, make the advertising designs evoke emotions that influence athletes' decision-making.
Need help with compelling and professional advertising designs just like how Nike does it? Let Penji do all the heavy lifting for you. Sign up now and try Penji's unlimited design service for 15 days risk-free.