Instagram is undoubtedly one of the best social networking platforms. It's for businesses that want to initiate and sustain quality engagement with their community. Hence, Instagram strategies should be included in your marketing approach.

Projections tell us that the social media platform is only expected to grow as an even more significant business resource in 2020. According to statistics, the 118 million North American IG users in 2019 are expected to swell up to 125 million in 2020.

Ventures must have excellent Instagram strategies in place. This is to take advantage of the platform's potential in bringing a brand closer to customers and prospects. Here are ten tactics you want to consider in 2020 to keep up with the trends and gain more followers.
10 Instagram Strategies to Do in 2020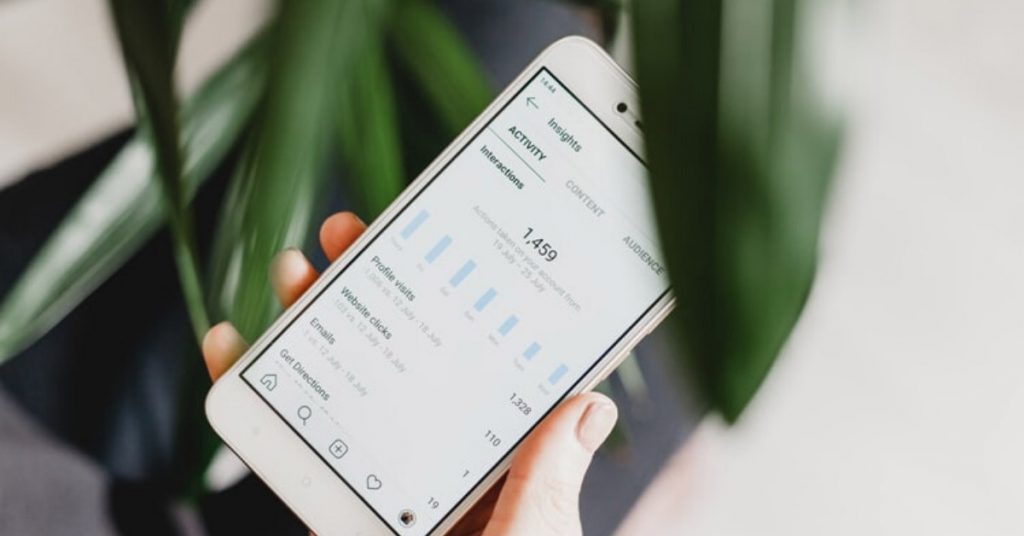 Here are the IG marketing strategies you should consider in 2020. You might already be doing some of these tactics now and then. But it would do you well to pay a little more attention to these strategies. That's because they're expected to rake in more followers this coming year.
1. Zero In on Your Target Audience
Even the best IG posts won't work if you're not getting through to your target audience. One of the most fundamental keys to making your Instagram strategies work is designing your posts to touch base with your prospects and community. One of the ways to do this is to use the appropriate hashtags.

Choose hashtags that your target audience would most likely search for. If influencer marketing is part of your public relations strategies, it's a must to choose influencers whose image, expertise and niche are in line with your brand identity.
2. Never Use Low-Quality Images
Netizens typically turn to Instagram for visual inspiration. Using low-quality images would be the worst thing you can do for your brand's IG account. If you don't have the dough to spend on professional photography, at least invest the time and effort to take sharp and well-composed photos. You can also use high-quality stock photos now and then. But be careful not to go overboard when using generic images.
3. Make the Most out of Story Highlights
If you're not utilizing your account's Story Highlights, then you're missing out on a lot. This profile feature can be used to display pertinent information. Use this especially if you want your visitors to know about your brand right away. You can use this section to display promos and discounts or showcase new products or services. You may also highlight user testimonials, or announce important information such as holidays or price changes.
4. Converse With Your Audience
If you only use your IG account to post content and promotions, then you're only utilizing half of what it can do for brand promotion and customer engagement. Make it a priority to appoint someone in your team to reply to comments and direct messages. It would also be an excellent step to monitor posts that consumers tag you in. Or repost these user-generated content either in your feed or in your stories.
5. Make Your Posts Humorous
Humor is never out of style. According to a report, meme accounts are the fastest growing accounts on Instagram. That's because of their easily digestible content, sharability, and appeal to millennials. Craft posts that showcase these factors to make your account a fun account any consumer would want to see on their daily feed.
6. Optimize Your Bio
Make sure that your IG bio is optimized in 2020. Take note of the following factors to make sure than your bio performs at its best:
Upload an appropriate profile photo. It could be your logo or symbol.
Compose a short bio that summarizes the nature of your business. Include three hashtags that best describe what you do.
Spell out the full name of the business
Make sure that your business profile is under the correct category
Put your updated contact information: email address, business phone number, and business address
7. Utilize Live Streaming
Instagram Live Stream is relatively a new feature not a lot of brands are using yet. But because of the benefits it offers, more businesses are expected to make the most out of it in 2020. So it's best to familiarize yourself with it. One of the advantages of live streaming is that it puts your profile on top of IG stories. IG also sends followers notifications when you go live. Both of these advantages result in better exposure for your brand.
8. Don't Sound Like a Salesman
People generally don't like being sold to. That said, you might notice a decrease in the number of your followers if all you post are promotional content that coaxes followers into buying your product. Though outright promotion isn't taboo, make it a point not to do it every day. Instead, try to post valuable content that would appeal to your target audiences. Some examples are information they might be interested in or quotations relevant to their niche.
9. Pick the Best Time to Post
According to research, Wednesday is the best day to post on Instagram. The recorded periods of highest engagement on the platform are Wednesday, 11 AM and Friday, 10 AM to 11 AM. Sunday posts, on the other hand, earn the least engagement on Instagram.

Though it's essential to take note of these figures, it's still best to observe the analytics of your IG posts. What type of posts works well during which times of the week? For example, a motivational work quote might work well on Monday mornings, but not very well on Saturdays.
10. Consider Paid Traffic
You might already be running ads as part of your Instagram strategies in the previous years. However, paying attention to how you sell on Instagram would allow you to reach your target market and nurture that connection. One thing that entrepreneurs and marketers should already know by heart is the required material size for various types of IG ads. The platform allows for three types of material for paid traffic. These are image ads and videos that may appear in feeds and stories and carousel ads that appear in feeds. The maximum duration for video ads is two minutes.