Your wedding day is one of the most special days of your life, and a crucial part of your day is capturing it in photos to look back on with fond memories in the years to come. And how do you do that in the age of social media? Wedding Instagram hashtags, of course!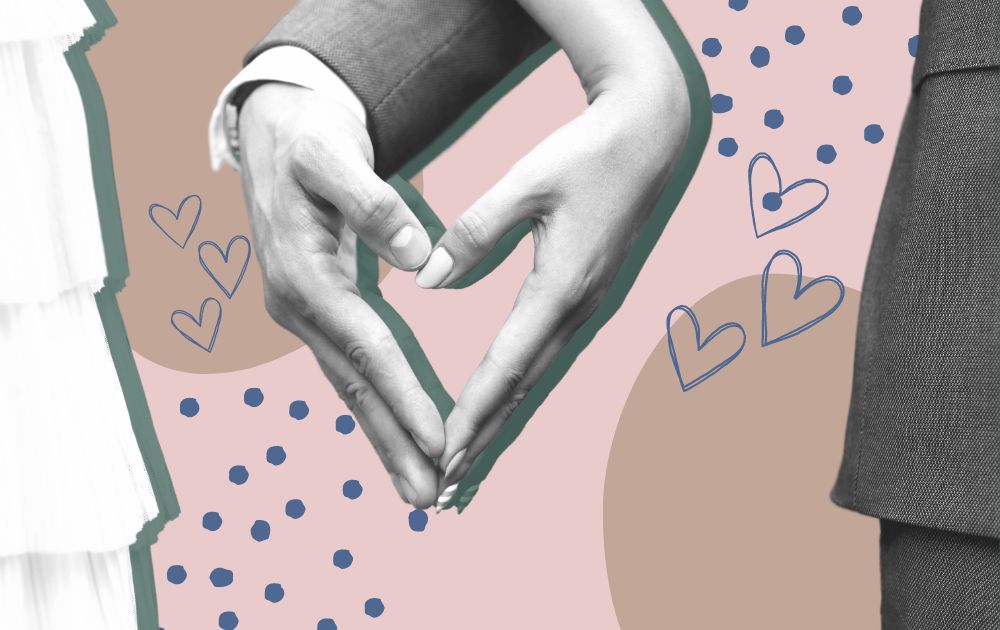 To ensure your social media wedding photos are properly documented and shared with your friends and family, it's important to find the perfect wedding Instagram hashtag.
But how do you choose a wedding hashtag, and what are the best examples you can copy? Read on to find out.
What should I caption my wedding Instagram?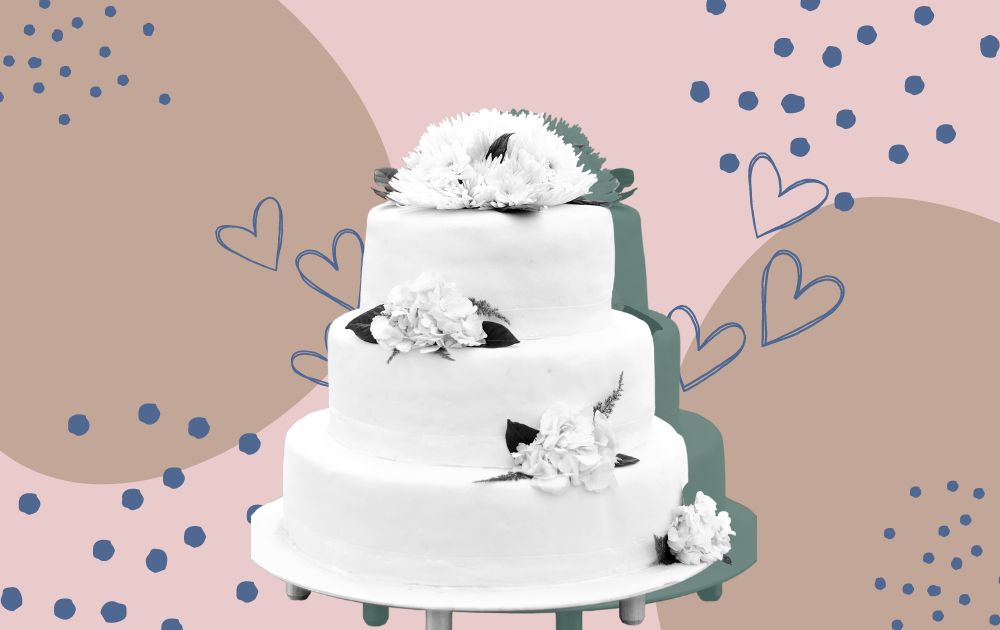 One of the first things you would want to clarify before you come up with a hashtag is its purpose.
Would you want your wedding hashtag to be unique so that only your family and friends could find photos of the event?
Or would you want a general hashtag to be able to share photos with anyone trying to find inspiration as they plan their wedding?
Be clear with these goals to help you think of the perfect hashtag for the day you say "I do."
How do you make a catchy wedding hashtag?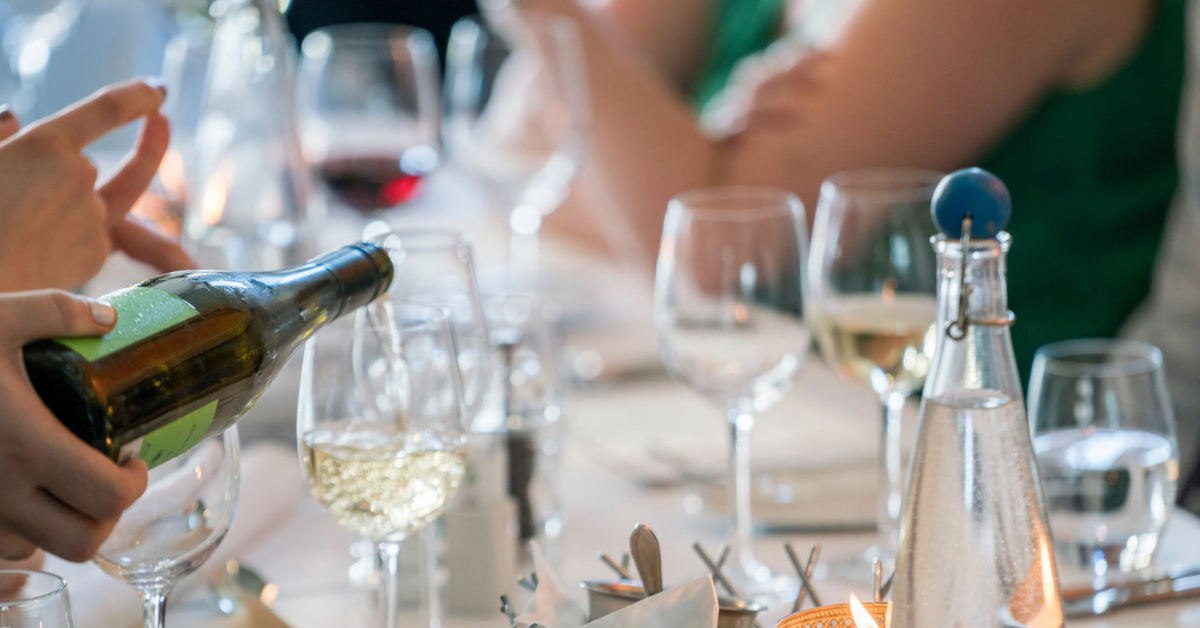 Though there are a number of random hashtag generators out there, many couples opt to create their own hashtag to make it much more meaningful.
If you want your hashtag to be personalized, you might want to incorporate words that evoke your personality as a couple.
Idea 1: Couple's Names. According to The Knot, your names are a good starting point when brainstorming for a hashtag. It can be your surname, given names, nicknames, or a cutesy couple mashup word. It goes without saying that you can't get any more personal than using your actual names in a hashtag. Examples: #AmyAndJakeSealTheDeal, #HereComesTheSmiths, #NinaAndAllanForever (Note: Make sure you're using the right names, unlike Ross right here).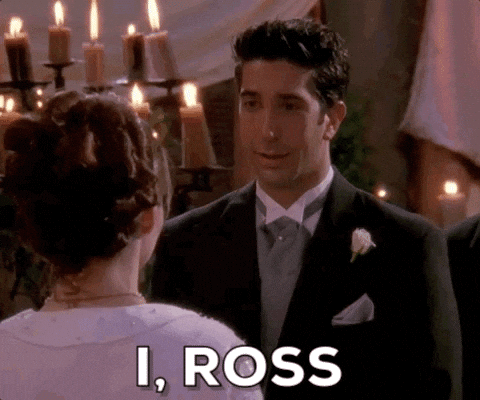 Idea 2: Wedding Date. Another way to personalize your hashtag is to add the date of your wedding to it. After all, there might be a hundred couples who used the hashtag #JohnandJane for their wedding. But there's a smaller chance of having multiple #JohnanJane091824 on Instagram. Examples: #AllYouNeedIsLove021424, #LoveIsInTheAir021424, #EatDrinkAndBeMarried021424
Idea 3: Make it Punny. If you want something out of the ordinary, use puns on your hashtag to make it funny and witty. Think about possible rhymes, alliterations, or synonyms that you could use to make your hashtag clever and memorable. Examples: #TyTheKnot, #IloveYouTerryMuch, #ThisJustin
How do you introduce a wedding hashtag?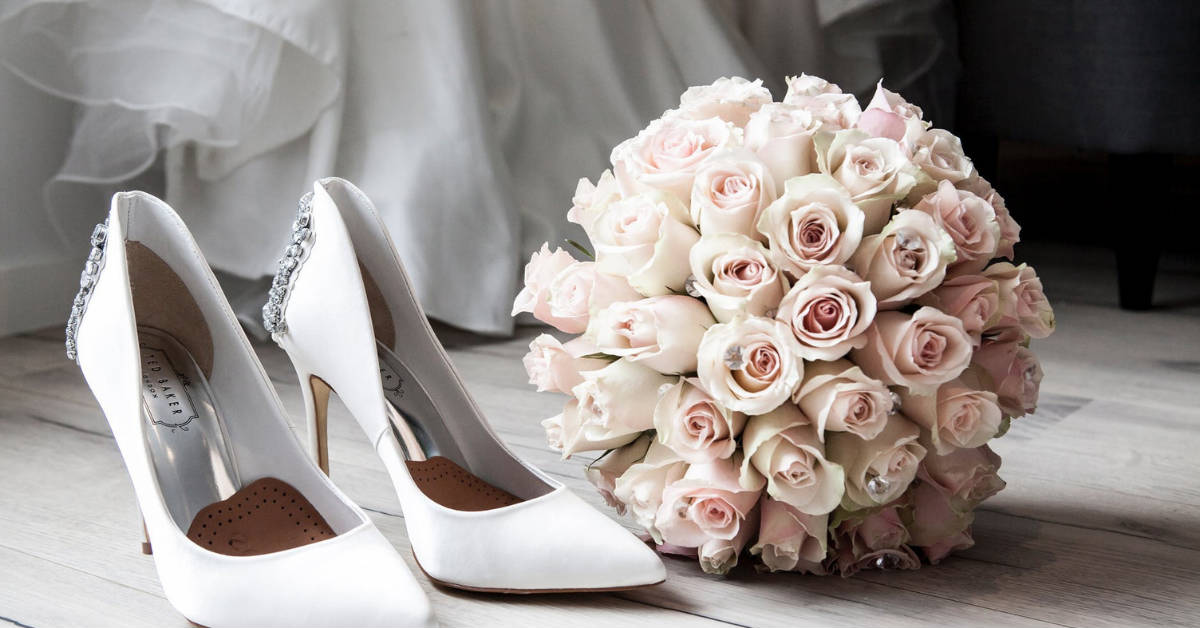 Here are a few ways you can announce your wedding hashtags:
Your and your spouse-to-be's social media accounts or your wedding Instagram
Put it on your printed or online wedding invitations
Use the hashtags for pre-wedding parties along with hashtags for bridal shower themes
Have it printed on welcome boards, wedding cards, menu cards, and other printed materials
One trick to remember when creating your wedding hashtag is to capitalize the letter of each word to make the phrase a lot easier to understand. No one will laugh at the pun hashtag if they can't make sense of it!
What wedding Instagram hashtags can I use?
Here are the top wedding Instagram hashtags if you want to share snippets of your special day with everyone seeking inspiration on social media. You can try using these as they are or add your name or wedding date to make them more personalized.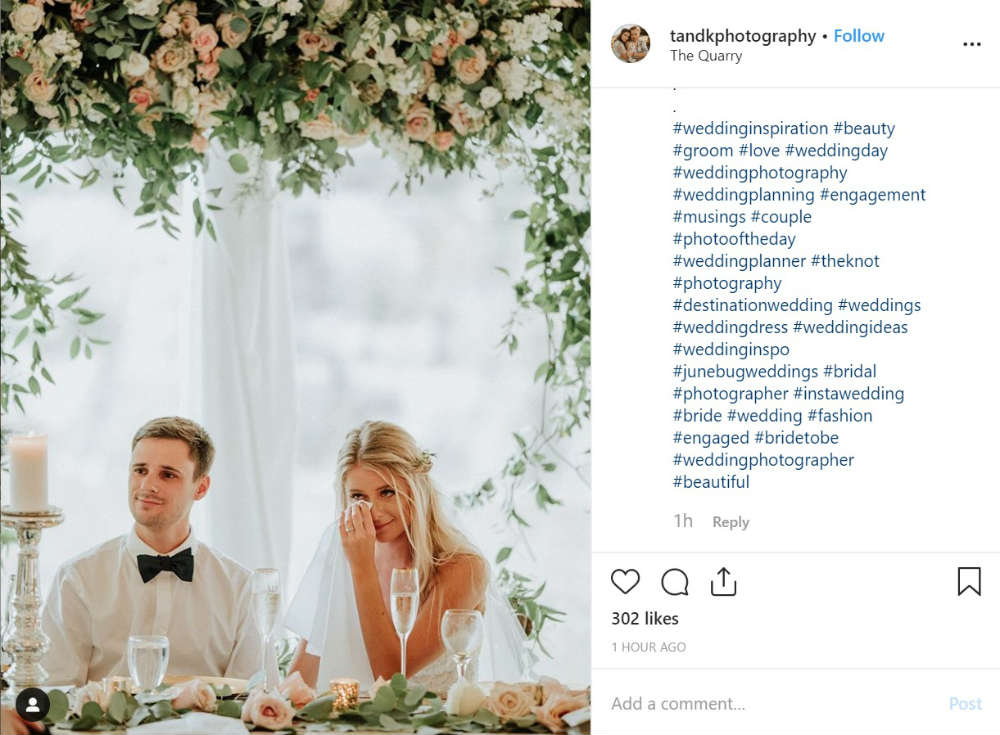 Perhaps one of the most popular wedding hashtags on the photo-sharing site, this is a go-to search item for anyone browsing the net for wedding pegs. Use this hashtag if you want your wedding photos to inspire couples who might also be planning for their wedding.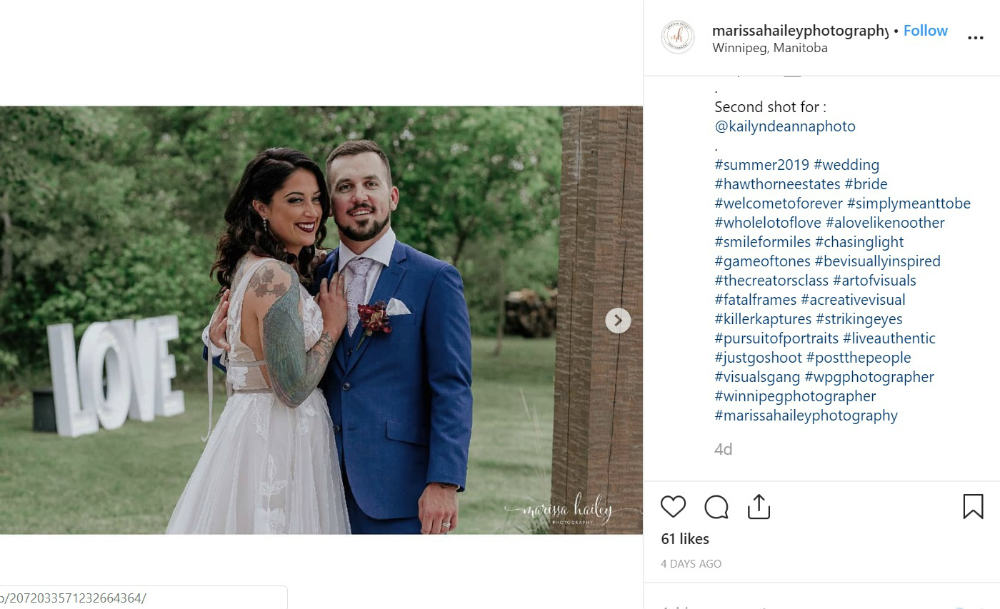 This is another generic hashtag often used – but not exclusively – for wedding photos. It's a simple hashtag that's easy for guests to remember as they type captions on their IG posts. But it's loaded with meaning at the same time. You can add your wedding date or names to this hashtag to make it unique and even more special.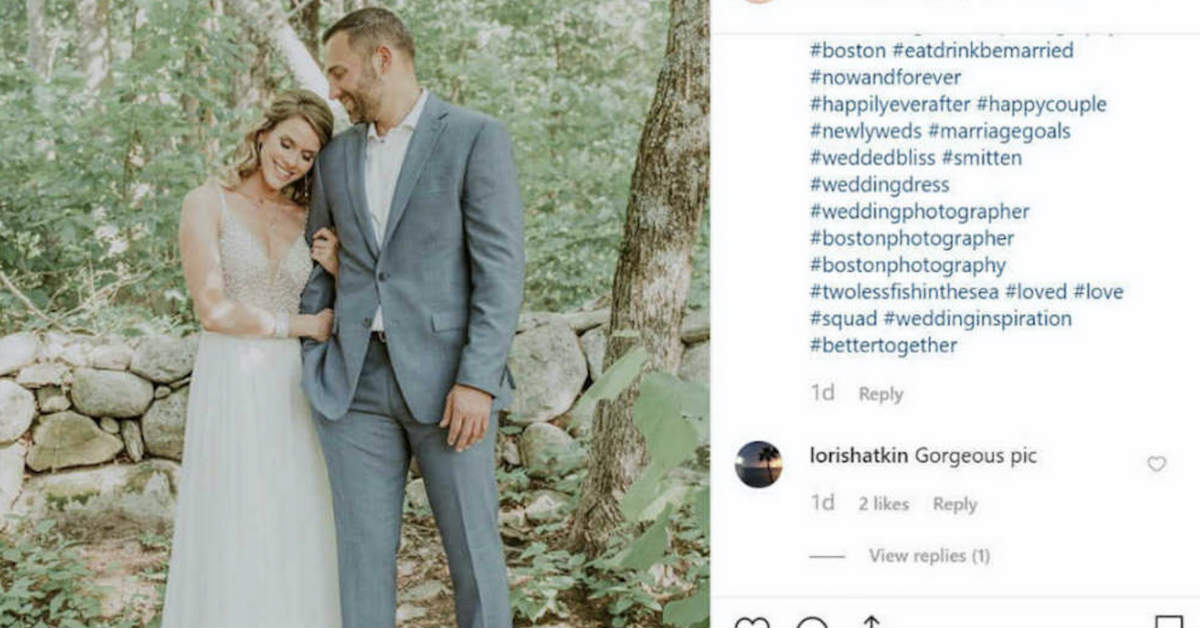 If you're looking for a simple hashtag that's not too complicated but not boring either, then you might want to go with this one. Despite being simple and generic, #EatDrinkBeMarried is a laid-back hashtag. It offers a refreshing air of nonchalance and spontaneity that you don't often find in prim-and-proper wedding parties.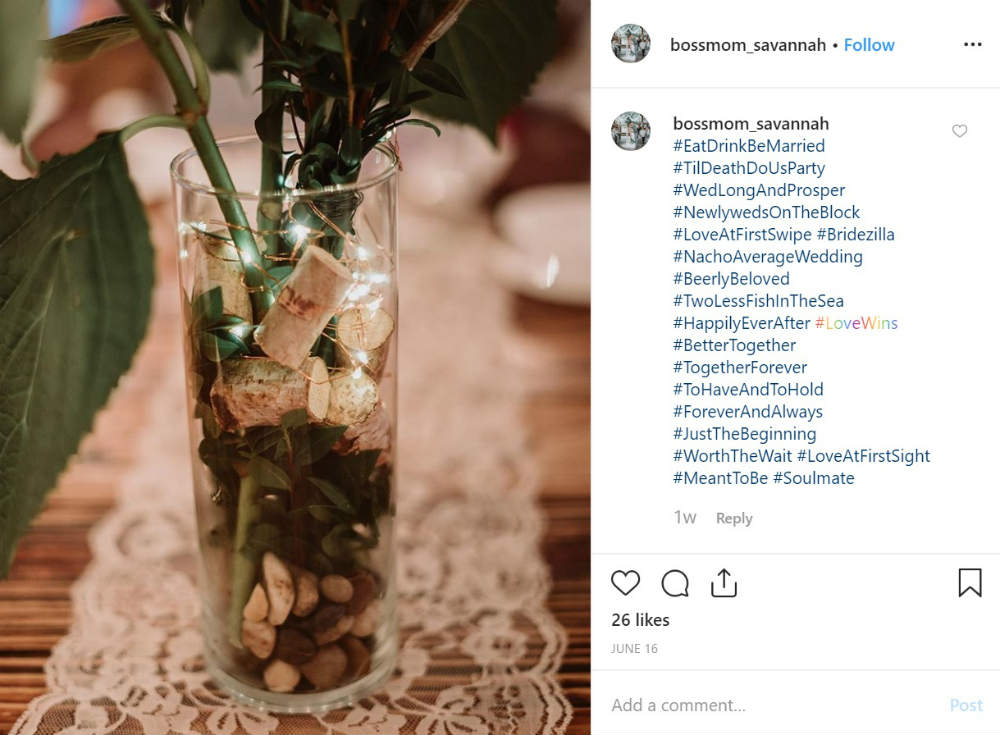 This hashtag will inject a dose of laughter into your guests' IG posts. This simple hashtag will be especially useful during the reception when the beer is flowing, and your guests are too tipsy to type complicated words! You can also check out social media ideas for promoting bars to get more ideas.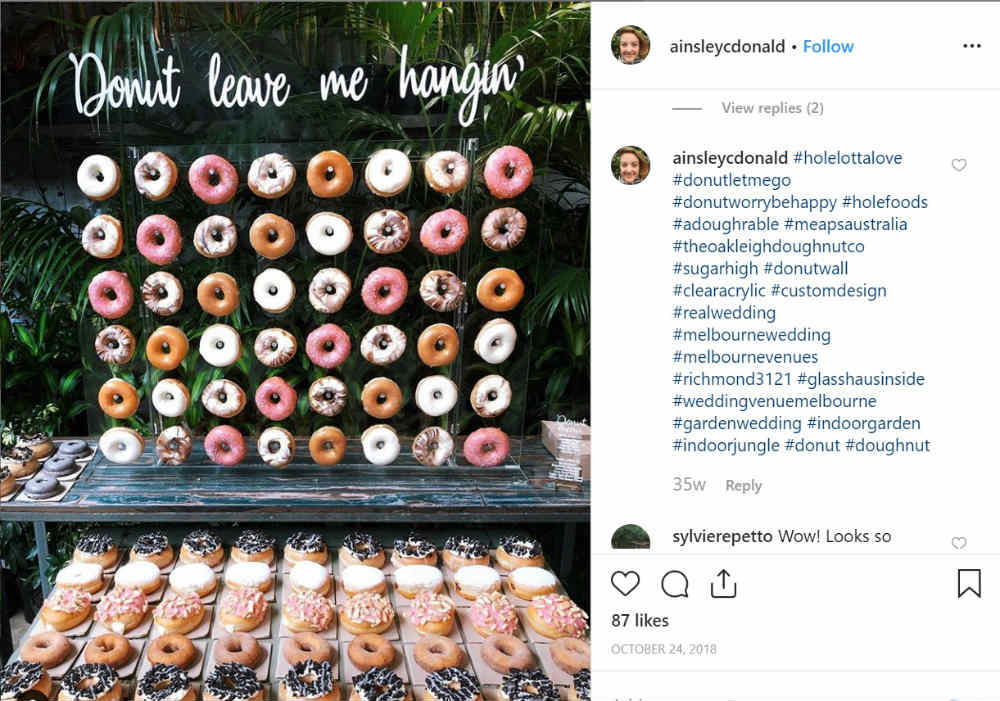 This is an excellent hashtag to use if the couple is a big fan of the fried dough confection. This seamlessly ties together the luscious snack with a phrase someone might tell his or her spouse. This makes for a "punny" and sweet hashtag. #DonutLetMeGo will go perfectly well with a donut wall or a donut bar at the reception.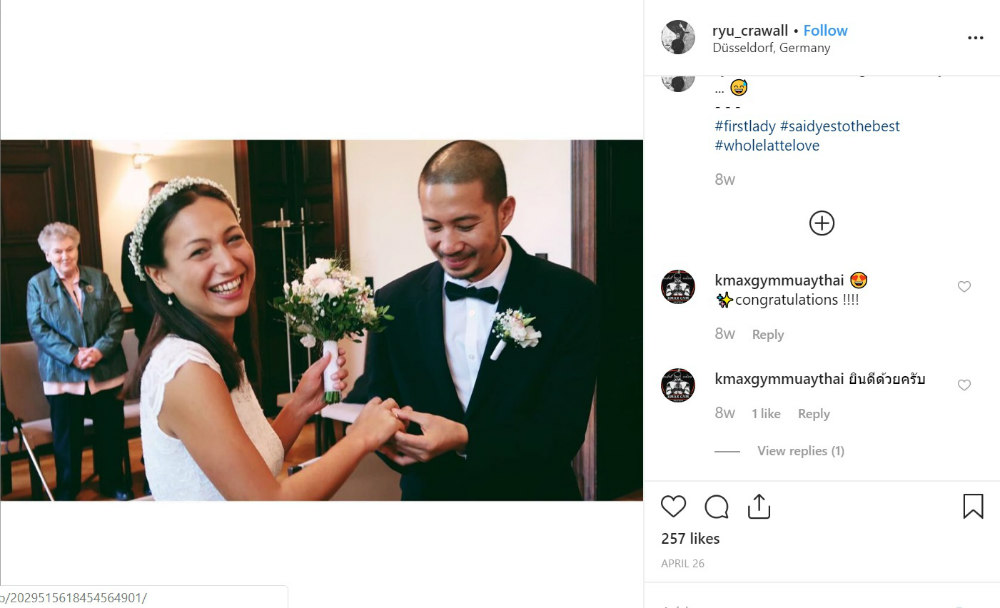 Whether you and your partner can't get through a day without bonding over a caffeine fix, or your first date was at a cafe sipping espresso and macchiato, using the hashtag #wholelattelove will surely make online wedding photos a boost of energy. This is also a good phrase to put on a sign if you have a coffee bar at the reception. Or you could have it printed on labels for coffee wedding favors. If you need more inspiration, you can also check coffee shop graphic design ideas.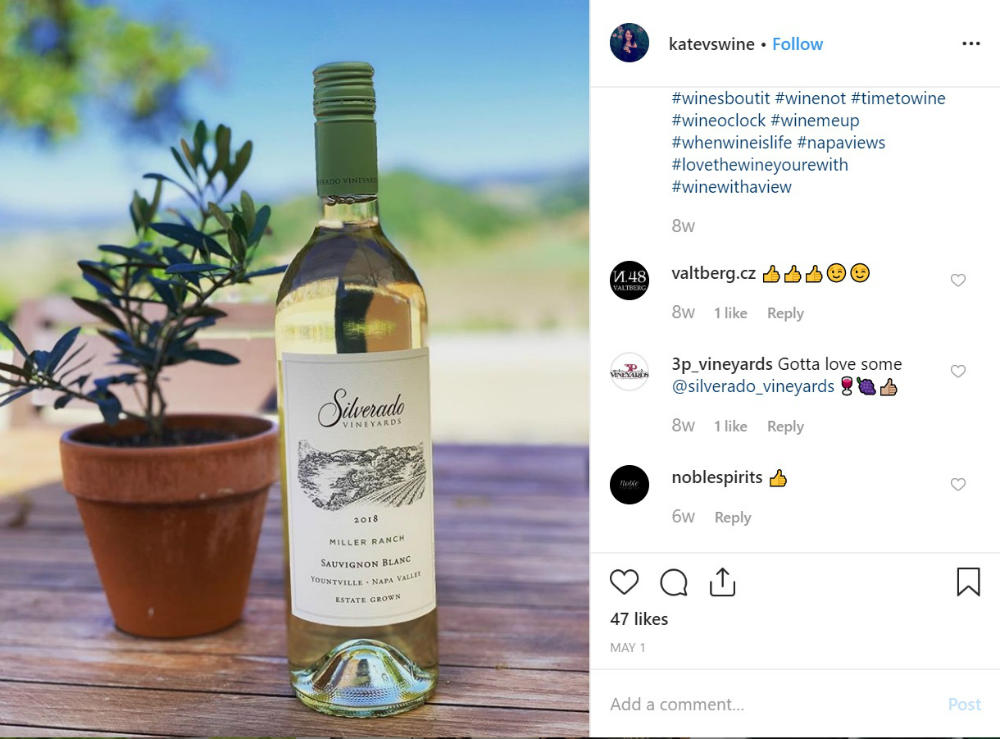 No party is complete without wine, so why not incorporate it in the wedding hashtag? This is an especially good hashtag to use for winery or vineyard receptions. But it would also work well for any wedding where wine is served.
Final Thoughts
With a gazillion options, it's important not to overthink and let your hashtag brainstorming session become another thing to stress about as the big day comes close. A wedding hashtag is not meant to be a burden. It is a tool to easily access guests' posts about how much they enjoyed participating in your wedding.
Need help with your wedding graphic designs, such as custom invites, thank you notes, wedding backdrop, and more? Let Penji handle the design heavy lifting! Sign up today and experience our top-notch services with a 30-day money-back guarantee.