If you own a small business and operate it on your own, then you know how difficult it can be to keep everything running smoothly. From scheduling appointments to handling customer questions, marketing your small business can be challenging. Fortunately, with the right software, you can easily streamline your marketing efforts and take control of your small business marketing.
In this article, we will go over everything you need to know about software for marketing your small business. From choosing the right software for your needs to finding ways to save money and time with implementation, read on to find out more about what kind of software will work best for your small business.
1. Mailchimp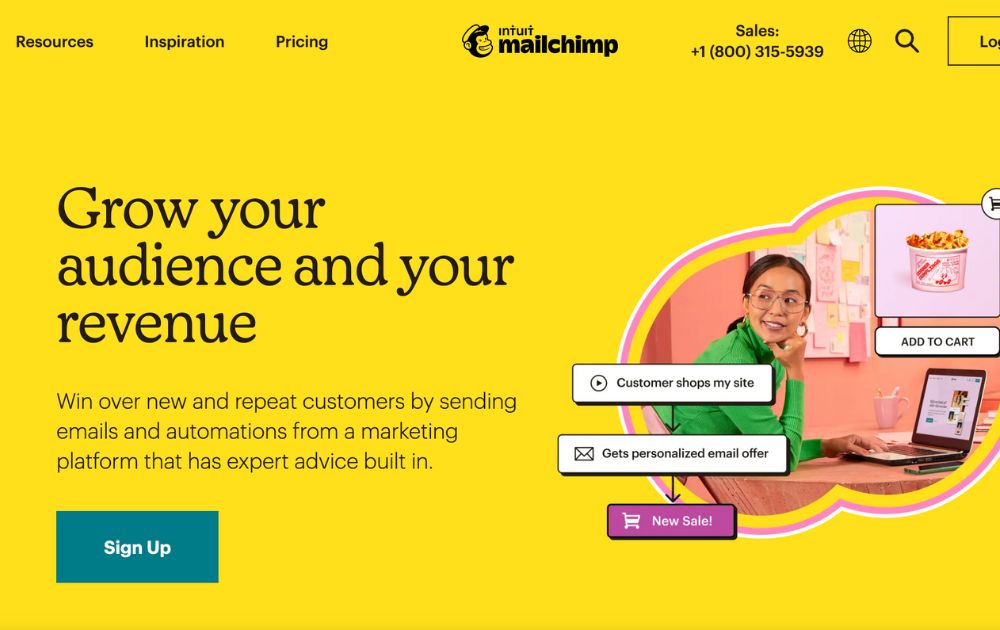 Mailchimp is a popular marketing automation for small business, and for a good reason. The features are simple to use and easy to learn. It also allows you to create and send personalized emails to your customers. You can track how many people open each message, making it easy to see which ones perform better than others. You can also use the information in your database to determine who you should target with future campaigns.
In addition, Mailchimp has a ton of integrations with other products and services. If you want to integrate your email campaigns into other marketing and social media platforms, it's super easy to do.
Each standard plan starts at $17 per month for 500 contacts.
2. HubSpot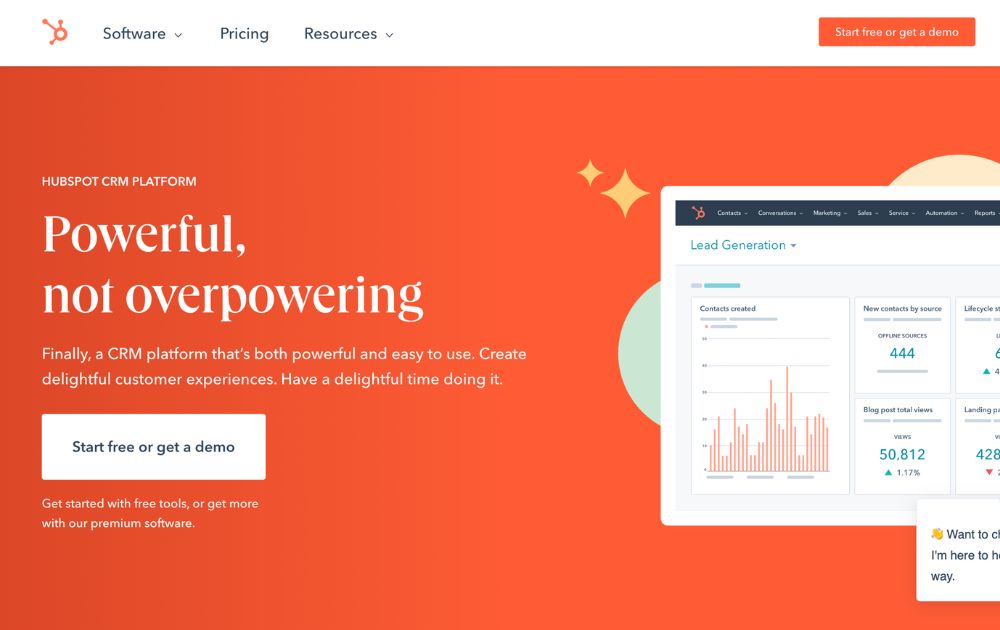 Among other marketing automation companies offering digital marketing automation software for small businesses, Hubspot is one of the most popular. It allows users to publish content easily, build search authority, track online ads, manage social media campaigns, and track their analytics programs in one place.
With Hubspot, you can create powerful landing pages that encourage your customers to buy your products or services. Additionally, you can conduct drip campaigns using their automated email marketing engine to keep your brand in your target market's minds all year. Getting creative with your content marketing strategy is easy with HubSpot's social media management features that let you monitor what's going on across Facebook, Twitter, Instagram, LinkedIn, YouTube, Pinterest, Snapchat, and other platforms.
Their starter plan starts at $45 per month for 1,000 marketing contacts.
3. FluentCRM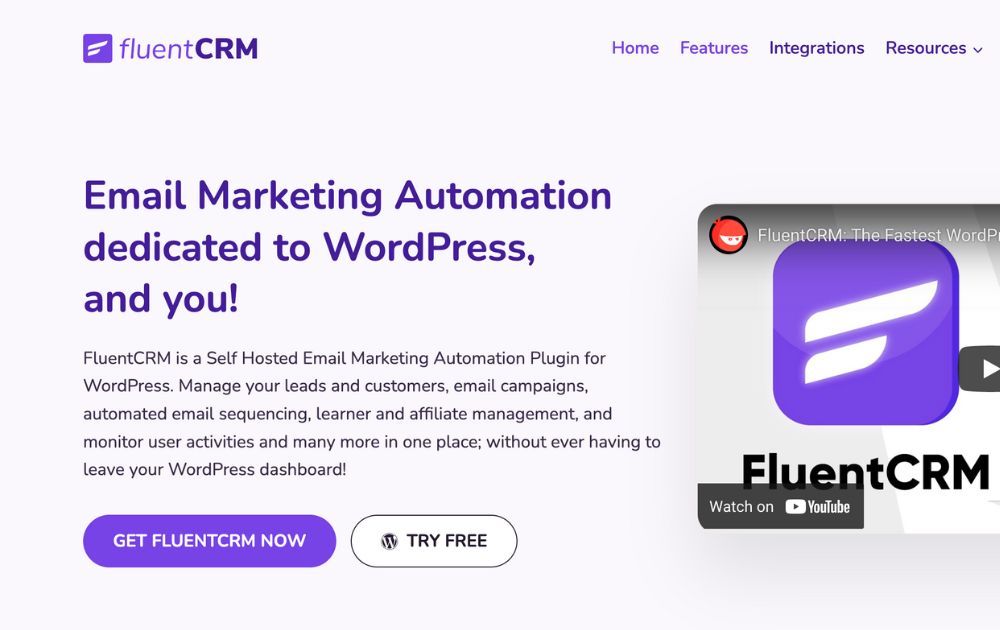 FluentCRM offers a complete marketing automation solution within WordPress. It features email campaign management, full contact overview and segmentation, email sequencing, email marketing automation, and granular reporting. FluentCRM seamlessly interacts with well-known e-commerce, lead generating, membership, and LMS plugins without the need for add-ons. It's like setting your WordPress on autopilot!
Its annual license for a single site starts at $129.
4. Drip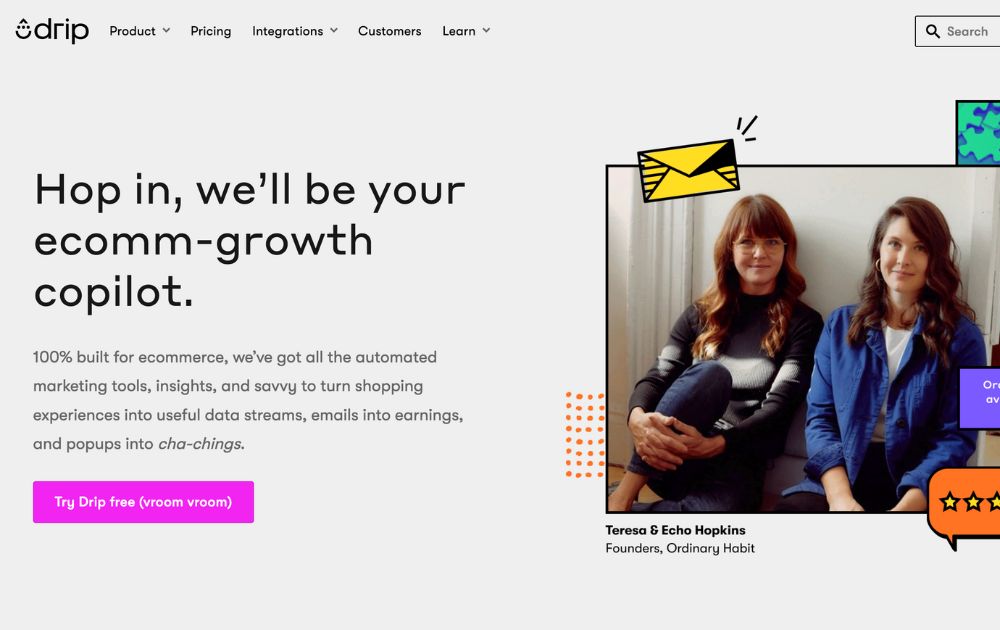 Drip is a marketing automation for small business that caters specifically to eCommerce companies. Its primary purpose is to aid e-commerce companies in managing client data and act as a one-stop shop for all your marketing requirements.
Drip allows you to automate your email marketing campaigns in a way that makes sense for your business. It also allows you to manage all aspects of your email marketing campaigns, including engagement and conversion rates, through its built-in A/B testing functionality. Furthermore, Drip's open API makes it simple to combine with external applications like Zapier, which enable you to complete more work more quickly!
If your ideas for home businesses include having an eCommerce store, you may want to try Drip as one of your marketing automation tools.
Price starts at $39 per month for 2,500 contacts.
5. OptinMonster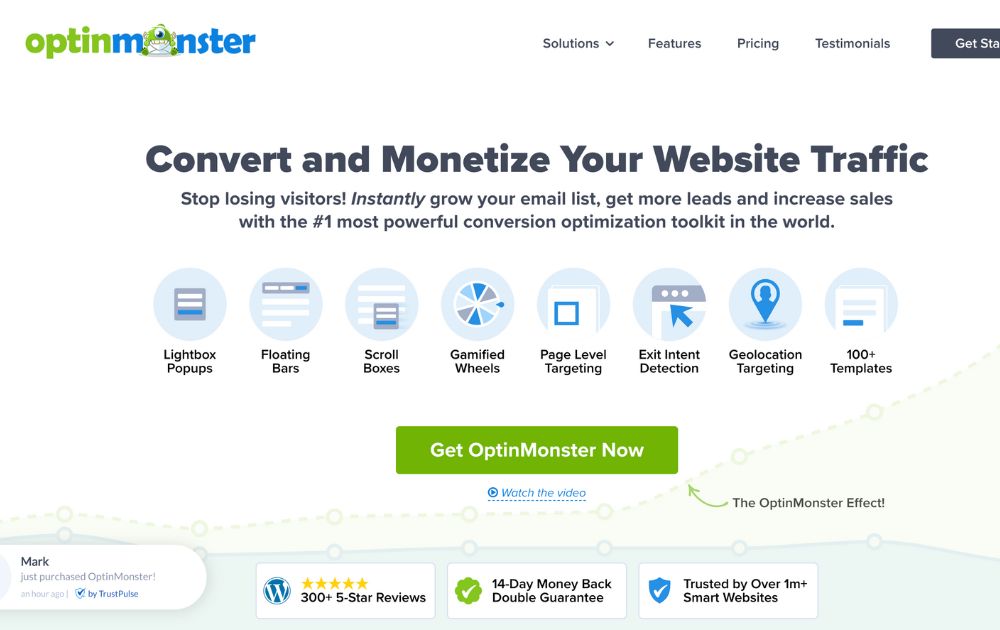 Another effective marketing automation software is OptinMonster. You need OptinMonster if you want to effectively generate leads, increase online conversions, grow your email list, and reduce cart abandonment.
Without any coding experience, you can develop and modify lead capture forms using their extensive template library. Using their user-friendly interface, you can create A/B test high-converting lead-capture forms.
A basic plan starts at $14 per month.
6. GetResponse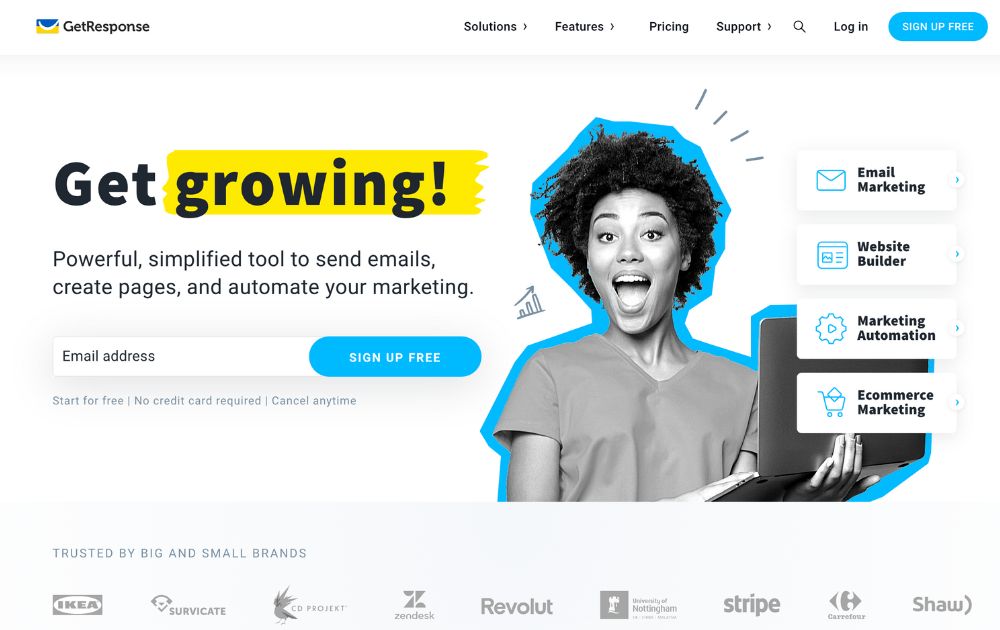 GetResponse offers some of the best automation tools for small businesses, allowing entrepreneurs to create workflows based on their customers' purchasing habits. The system also allows customers' actions to be tracked and rated to create segments based on specified parameters. Furthermore, their drag-and-drop interface simplifies complex automation tasks, making it a user-friendly platform.
Their marketing automation plan starts at $48.38 per month for 1,000 contacts.
7. Sendinblue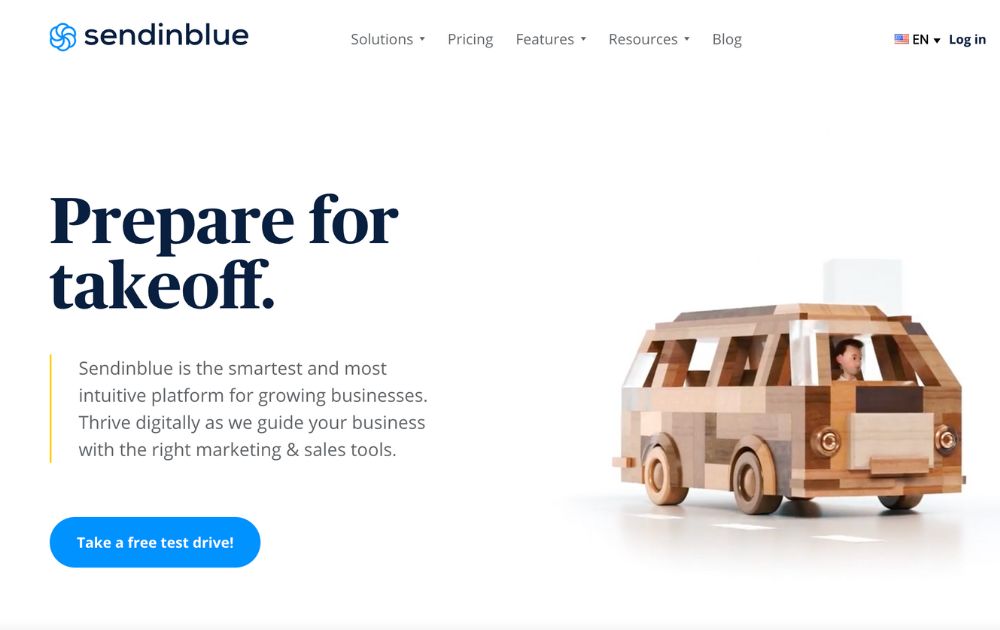 Sendinblue is an all-in-one marketing tool that focuses on assisting small businesses in expanding more quickly and competing on an equal level with more established brands. Their marketing automation solution features a workflow editor, page tracking, and customizable workflows.
Thanks to their simple drag-and-drop builder, you can design fully automated email campaigns as part of their email automation for small business.
If you have an idea about the best business to start with little money, you can integrate their free plan with some basic automation features to that business with little to no cost.
Their Lite plan starts at $25 per month with a maximum email volume of 20,000.
8. Constant Contact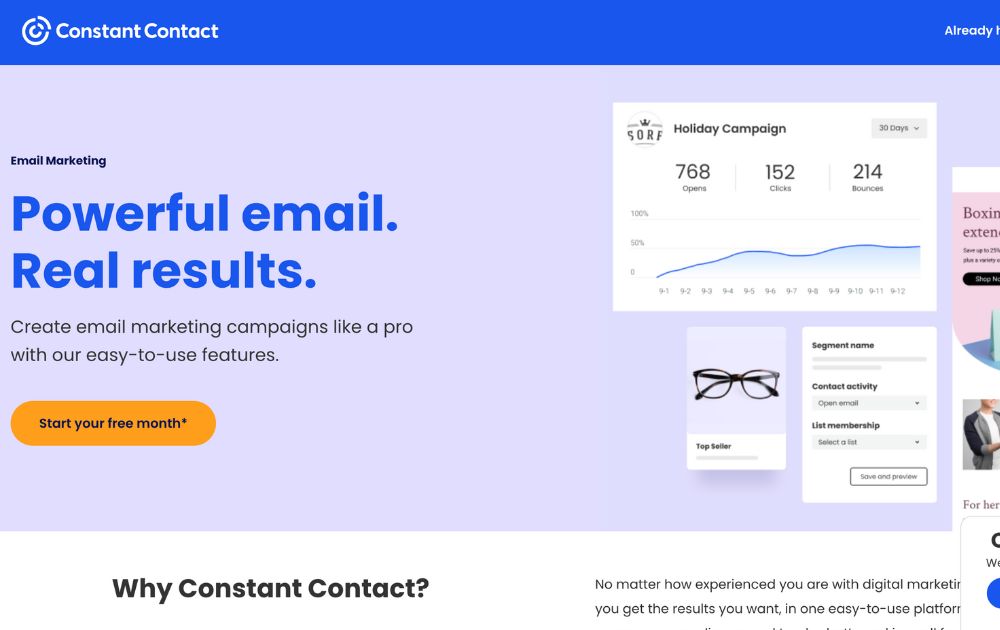 Constant Contact is a marketing automation for small business that lets you create, publish and manage your email marketing campaigns. It's a great tool for small businesses and professionals who must get their emails across to the right audience.
Constant Contact's customer list expansion capabilities, branded email marketing templates, and real-time reporting are some of its standout features.
The Core plan starts at $9.99 per month. This is a good option even if you're pursuing not-so-easy businesses to start in 2022.
9. Agile CRM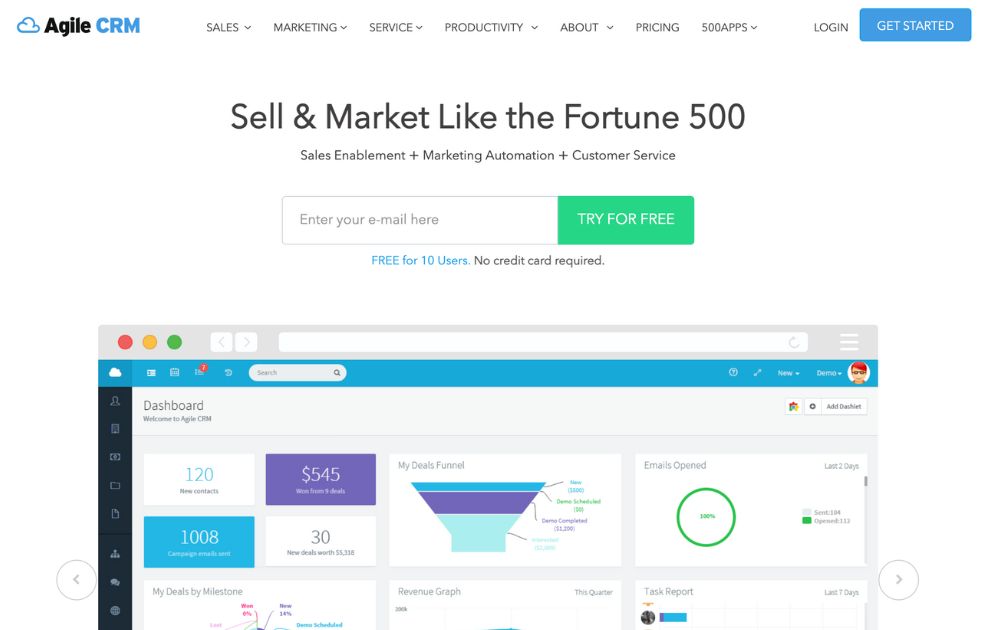 AgileCRM is a customer relationship management (CRM) platform that allows you to build personal relationships with your customers. Their marketing automation solutions include email marketing, drag, and drop designer autoresponders, newsletters, automated lead scoring, behavior-based segmentation, email A/B testing, email tracking and reports, email personalization, and drip marketing.
With its extensive features, user-friendly implementation, and affordable price, it can very well be one of the best CRM and marketing automation for small business.
If you want to try their solutions, their starter plan starts at $8.99.
10. Outfunnel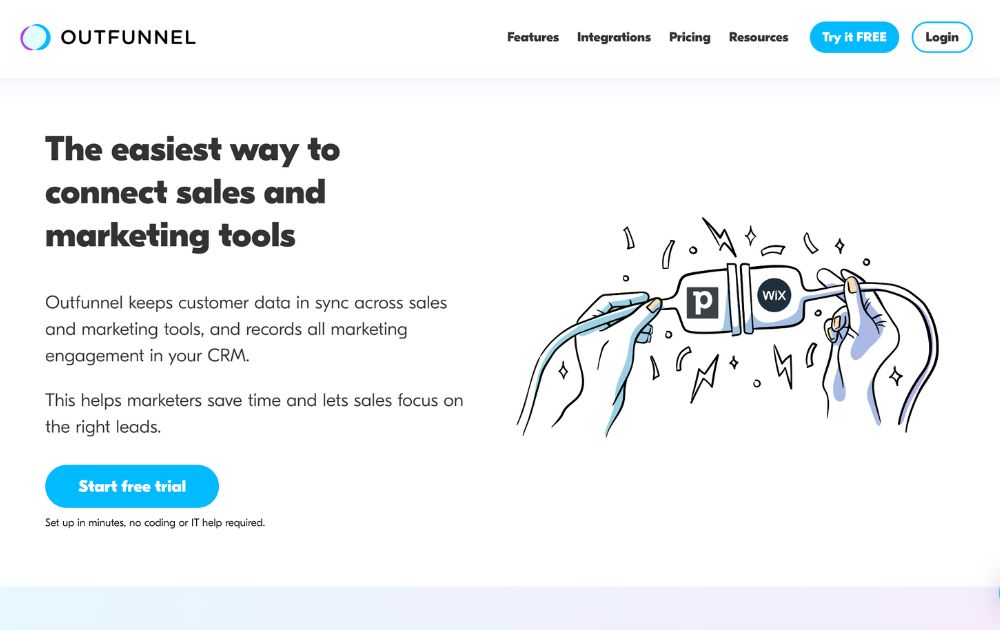 Outfunnel can be the best option for you if you're seeking software to integrate all your sales and marketing tools.
Plus, Outfunnel gathers information from CRM and email analytics programs. Based on this larger dataset, it performs lead scoring and presents and incorporates the results into CRM activities.
Its ability to combine CRM activity, website analytics, and email interaction into one cohesive lead score separate it from other businesses that provide marketing automation for small businesses.
Their popular Growth plan starts at $49 per month.
If you're looking for a way to grow your small business, Penji can help. Leave the design heavy-lifting to us so you can focus on growing your venture.
Sign up now and get a 30-day money-back guarantee.