Hanukkah is a memorable Jewish celebration that will be held from December 22nd until the 30th this year. With an estimated 6.8 million Jews in the United States, brands should include Hanukkah on their marketing arsenal through impactful Hanukkah designs on flyers, posters, magazines, packaging, social media, or the product itself.
This occasion is a symbol of a hard-fought war against the indomitable Greek army. Here's a little bit of history to imprint the true essence of Hanukkah:
During 167 BCE, when Jerusalem was under the Seleucid Empire, a Jewish priest, Mattathias, was forced to offer sacrifices to the Greek gods. Putting his foot down, he refused and killed some members of the opposition. Following his death, his son, Judah Maccabee, led a group of poorly armed Jews and defeated the mighty Greeks.
The Maccabean Revolt led to the rededication of the Holy Temple to God. While lighting the Temple's Menorah, they found a jar of olive oil left by the Greeks. Miraculously, this jar of oil lasted for eight days; hence, the eight-day celebration. This is the miracle Hanukkah commemorates year after year in America.
Now that you know how vital Hanukkah is for the majority of the Jewish population in America, you shouldn't be thinking twice about Hanukkah advertising. Here are some beautiful Hanukkah designs that should inspire you on your next Hanukkah marketing campaigns.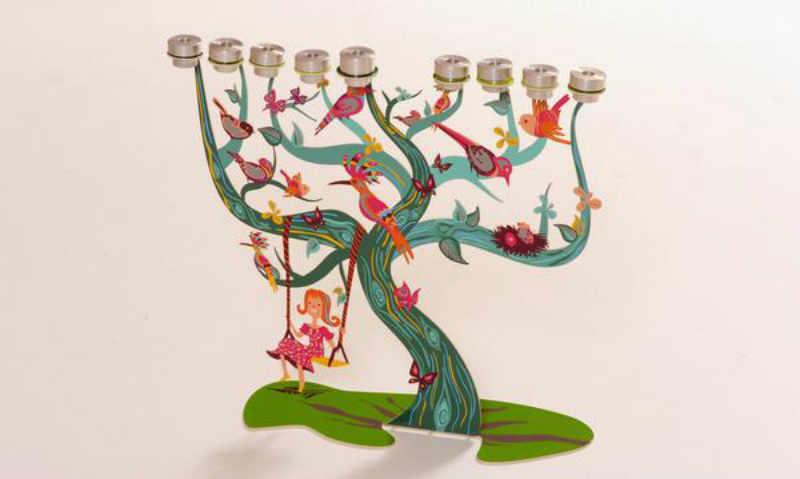 Marina Zlochin is a Ukrainian national and an artist by heart. She moved to Israel and yielded her graphic illustrations and metal cutting skills. She created the Hanukkah series, and this larger-than-life illustration of a menorah on bird-filled branches with a girl swinging is a stunning masterpiece.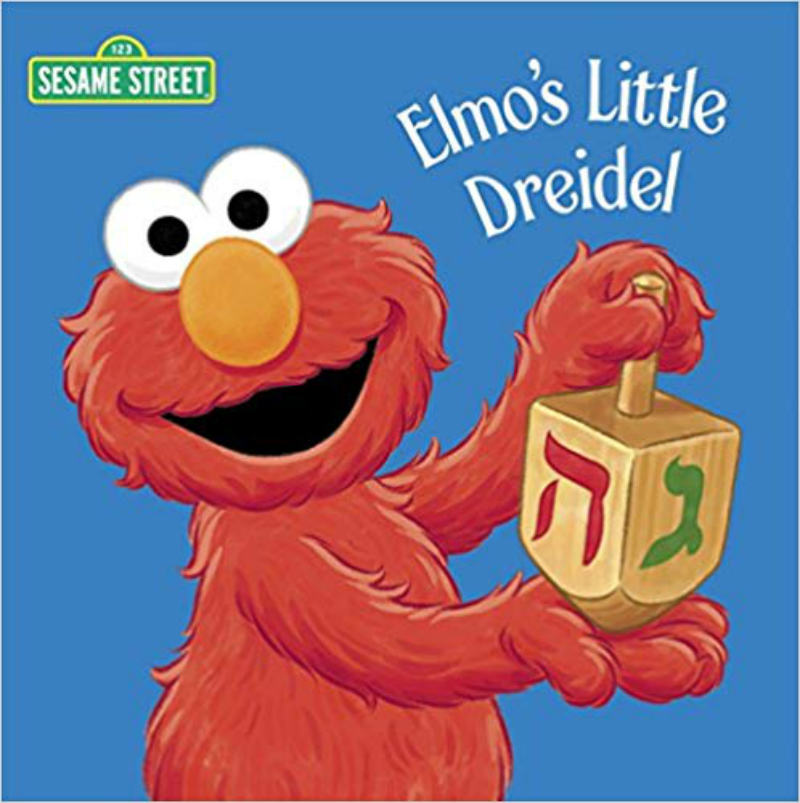 During Hanukkah, celebrants usually play the dreidel, a spinning top with four sides. Toy companies or child-friendly brands may incorporate dreidel-inspired items on their products to attract the younger audience. Take this Sesame Street's seasonal design with Elmo holding a dreidel, for example.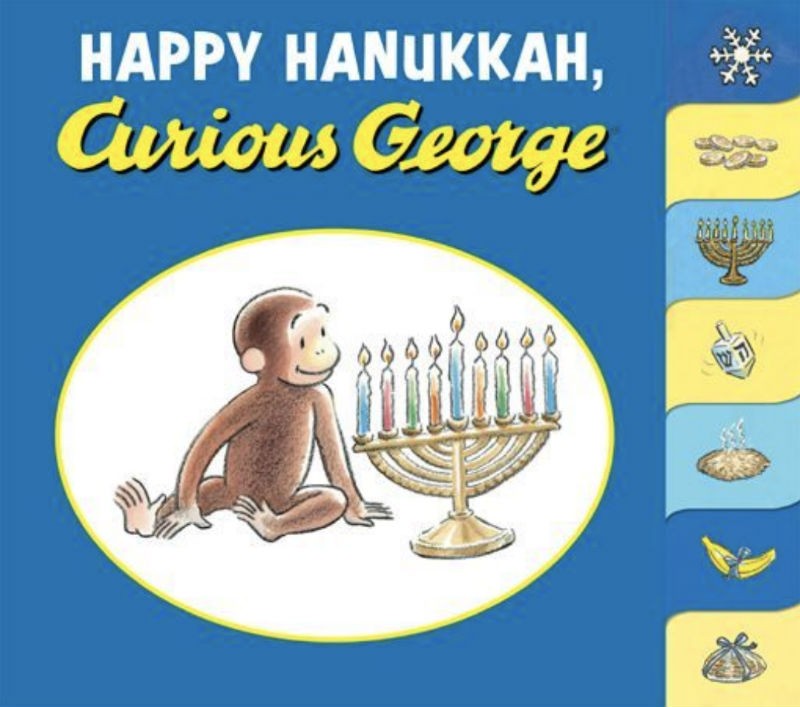 Hanukkah designs that cater to the younger market don't have to be complex. Curious George is one example of how these seasonal Chanukah designs can appeal to a brand's target market. Since Curious George is an essential character in children's literature, the company took full advantage of this celebration. They aimed to educate both kids and adults alike of what the true essence of Hanukkah is through this board book.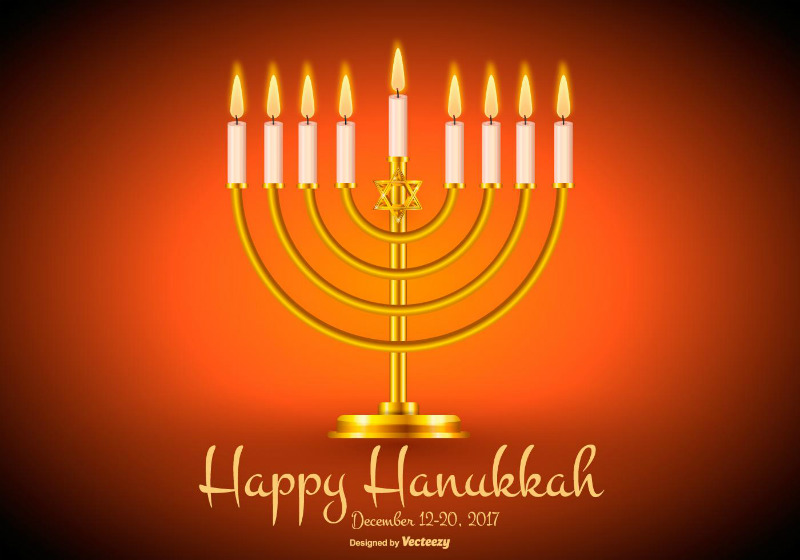 Menorah is the candelabrum used on Hanukkah that carries nine candles, with one placed either above or below the eight other candles. The unique candle is lit at the beginning of Hanukkah, and each candle is lit every day for eight days until the celebration ends. If you're sending out seasonal holiday cards, you can grab some beautiful vector images from Vecteezy. This "Happy Hanukkah" design is simple yet captures the significance of this event.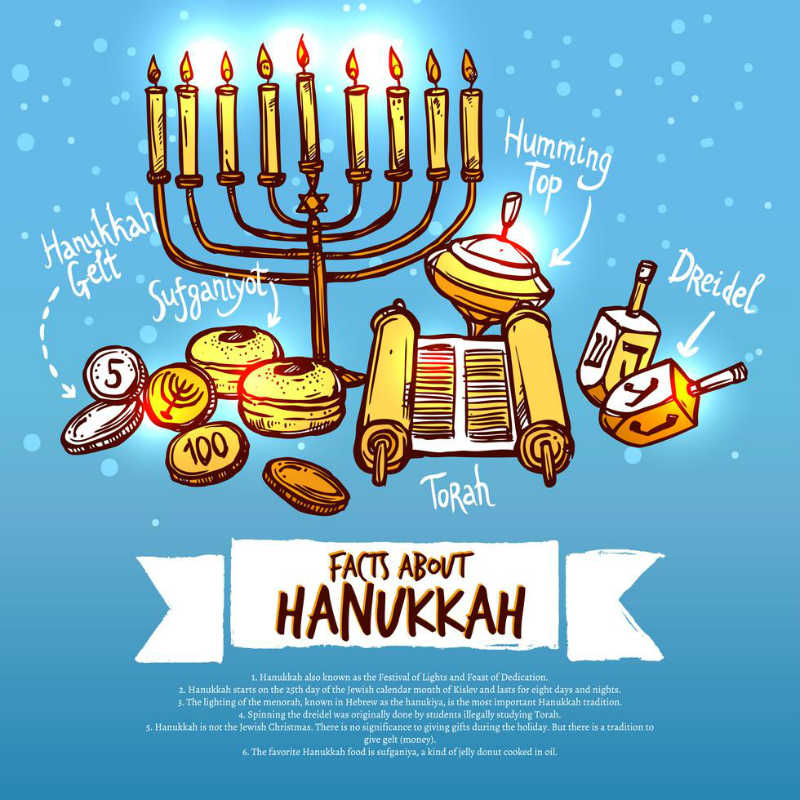 Big brands should boost social media presence a few weeks before Hanukkah and create a buzz that's share-worthy to Chanukah participants. One way to do that is through informative infographics. This infographics on Hanukkah facts from Vecteezy is valuable not to mention visually appealing.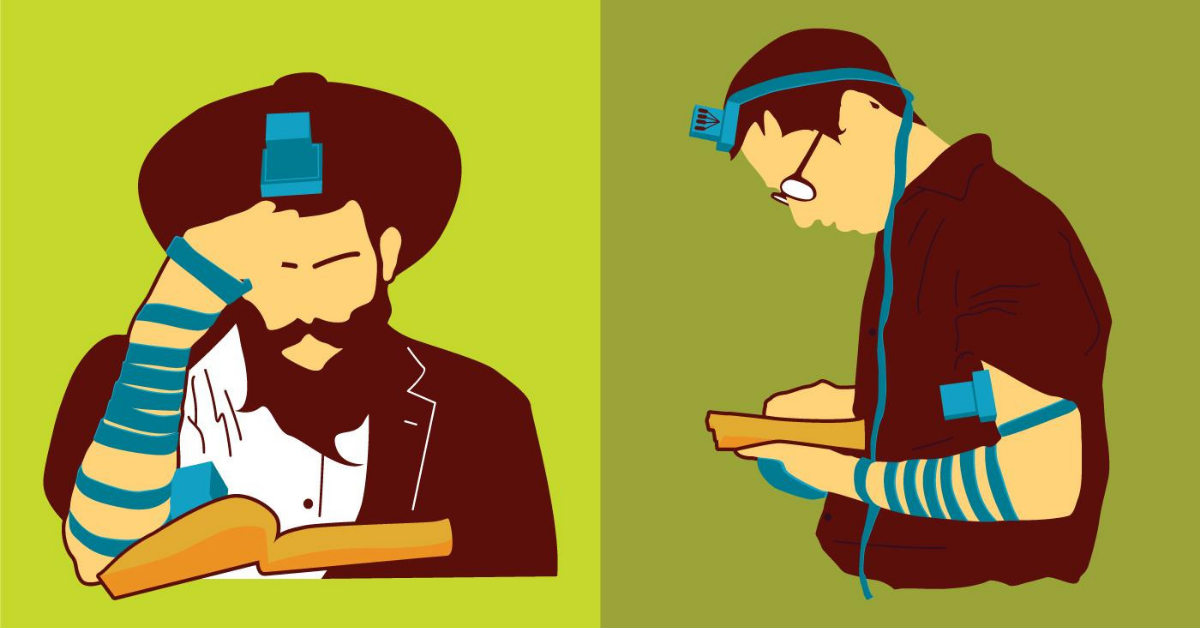 Hanukkah designs that capture millions of Jews and other celebrants go back to the roots. This image from Vecteezy is an illustration of a Jew praying. The contrast is brilliant as the figure really pops out from the green background.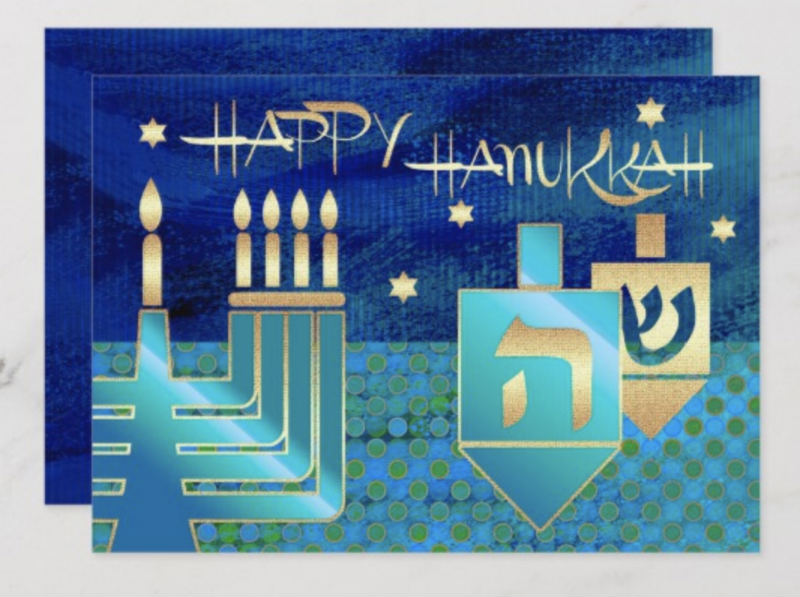 Hanukkah greeting card designs could be a perfect way to engage and gain affinity from your target audience. This ready-to-print design from Zazzle has Hebrew written all over it. The elements, including the typography, the menorah, and the dreidel with Hebrew characters make the card extra special — whether it's sent in print or online.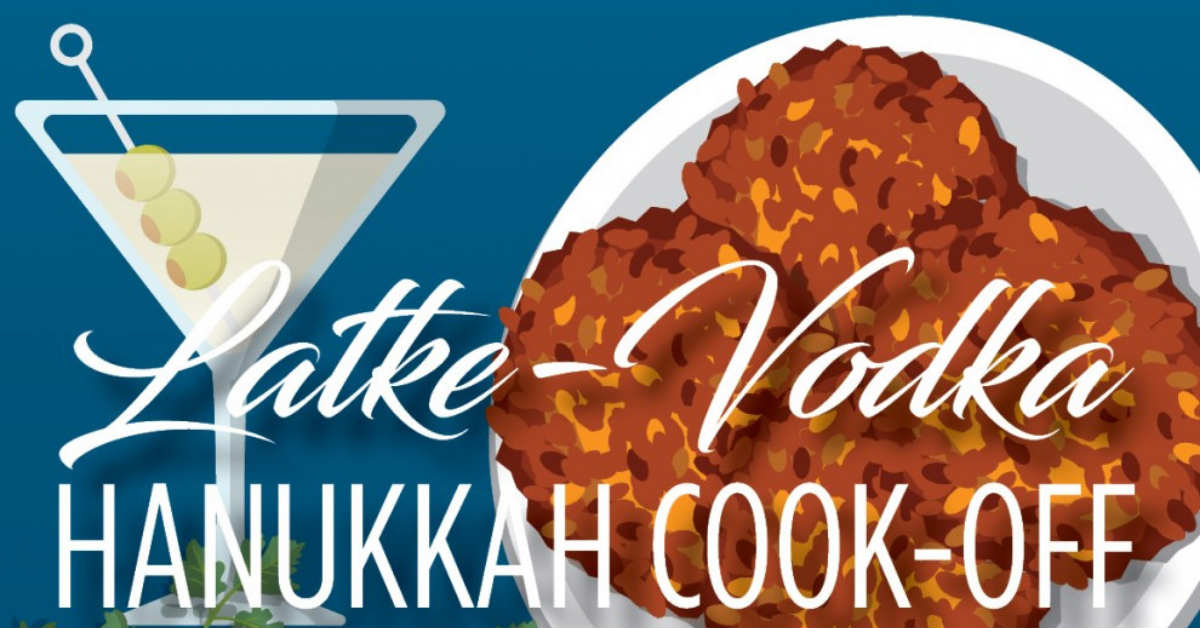 Celebrants partake on cooking oily treats on Hanukkah called latkes. And believe it or not, latkes are best paired with vodka. Usually, companies and Jewish communities hold Latke-Vodka parties and events. Here's one Hanukkah cook-off design from the Jewish Federation of Lehigh Valley.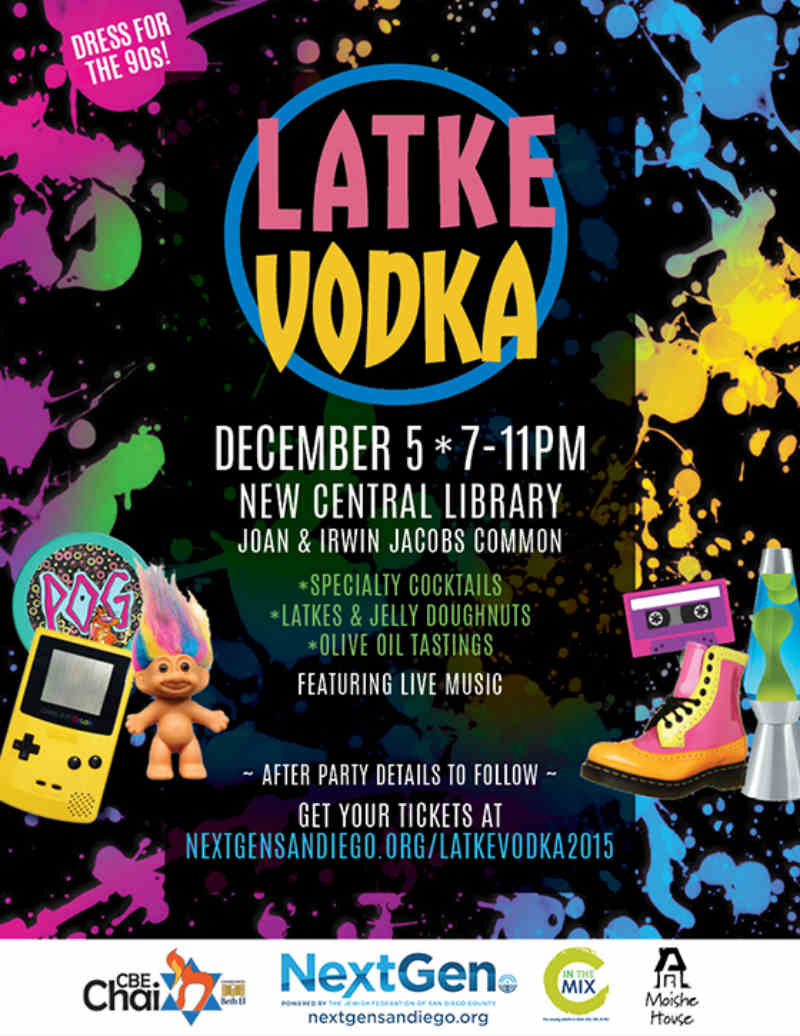 This poster from NextGen, a hub for yuppies to connect with like-minded individuals about all things Jew, will surely tickle anyone's fancy. The colorful graphic design makes it stand out. All types of information are legible too, making it easy for partygoers to remember the event.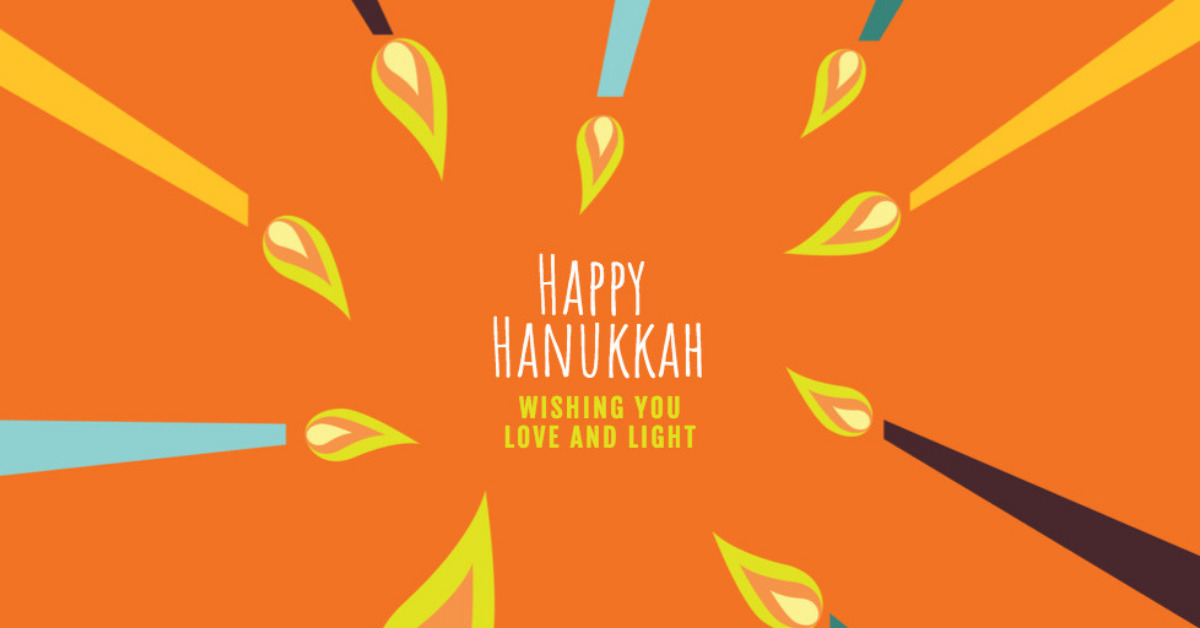 Greeting your Jewish audience will give them the feels this season. And sometimes, a simple, heartfelt greeting will suffice to gain traction during this festive occasion. This image from Shutterstock could be a perfect Hanukkah marketing campaign on Facebook, Instagram, Twitter, or whatever platform your brand is dominating on.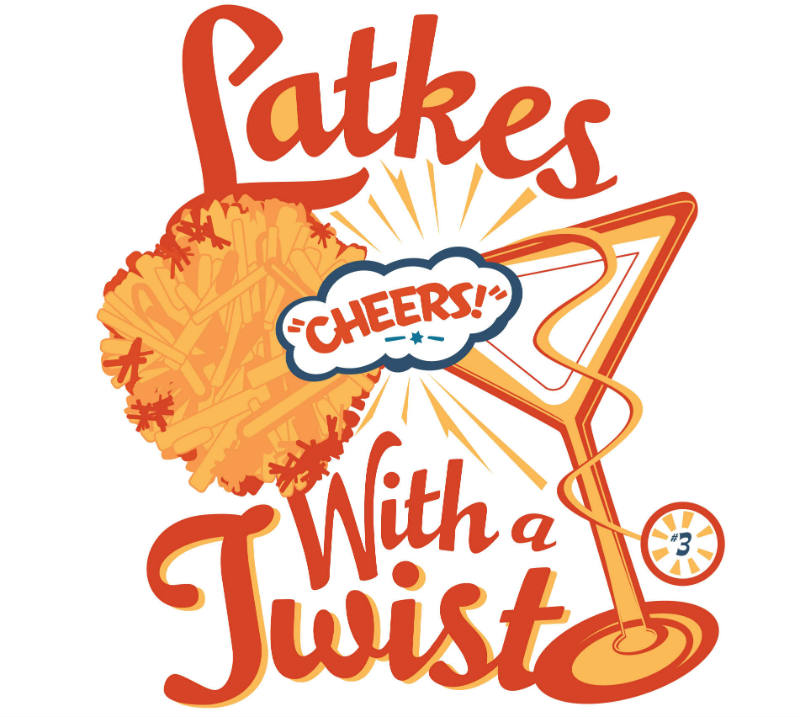 JCRS (Jewish Children's Regional Service) is an organization that has helped many Jewish children in the past. They take pride in providing college scholarships, Jewish summer camps, and other outreach programs. But they try to incorporate fun on Hanukkah season too. Their 5th "Latkes with a Twist" community-wide event last year was a success, thanks to this tasteful graphic design.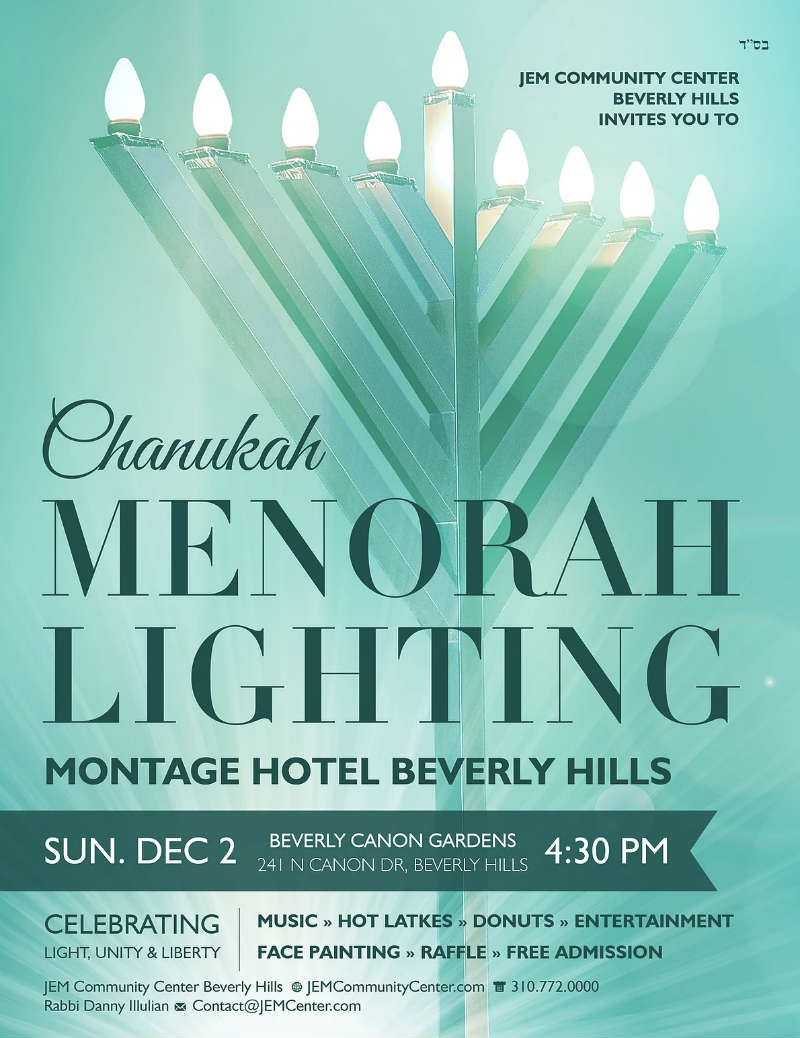 Brands and communities also take part in menorah lighting events to commemorate the rededication of the Holy Temple. This is a clean and refined Chanukah menorah lighting event design by JEM Community Center in Beverly Hills.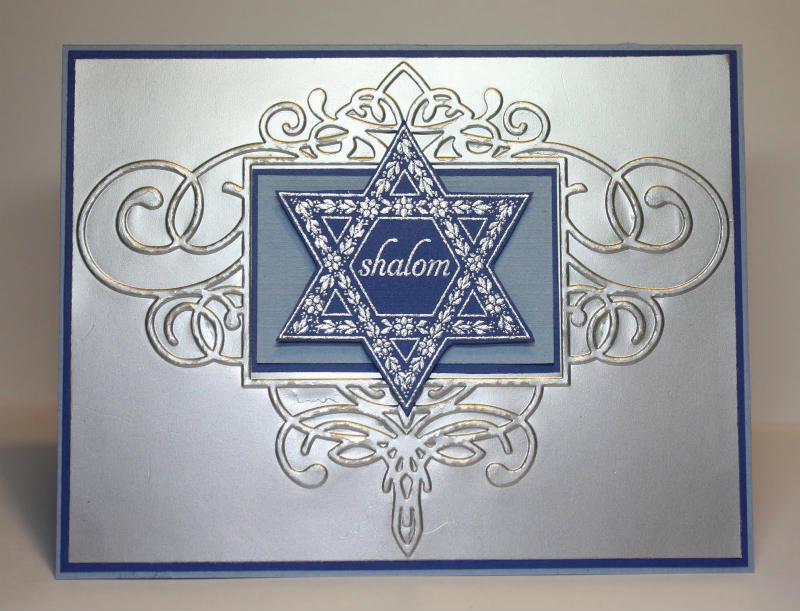 Sending out personal Hanukkah cards to your Jewish friends and loved ones could mean the world to them. This elegant card with an embossed design is perfect as party invitations or an ordinary greeting card. The Hebrew word, Shalom, adds a nice touch to the Star of David with ornate silver embellishments.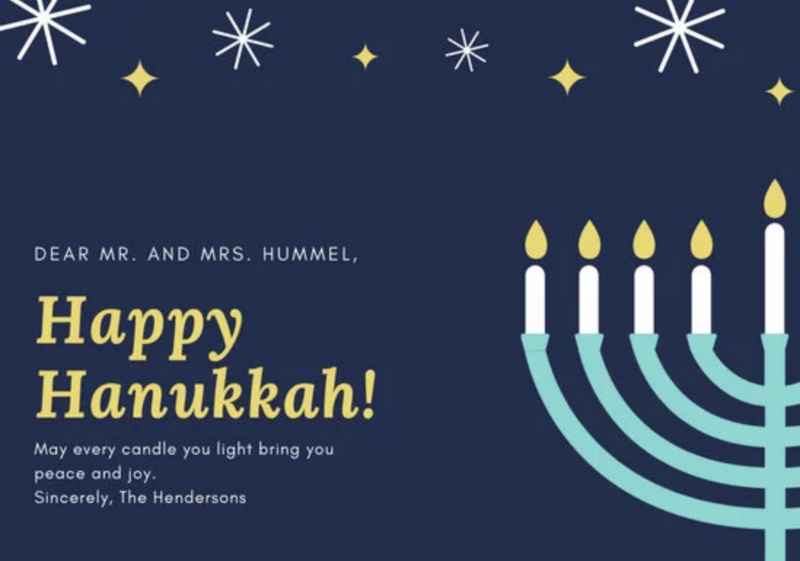 Hanukkah is an opportune time to bolster email marketing campaigns. Whether you're marketing a Hanukkah event or merely wishing your clients a wonderful celebration, a captivating design coupled with a catchy title, creates a higher success rate. Canva is also another platform where you can grab gorgeous seasonal Chanukah designs. Take inspiration from this particular example.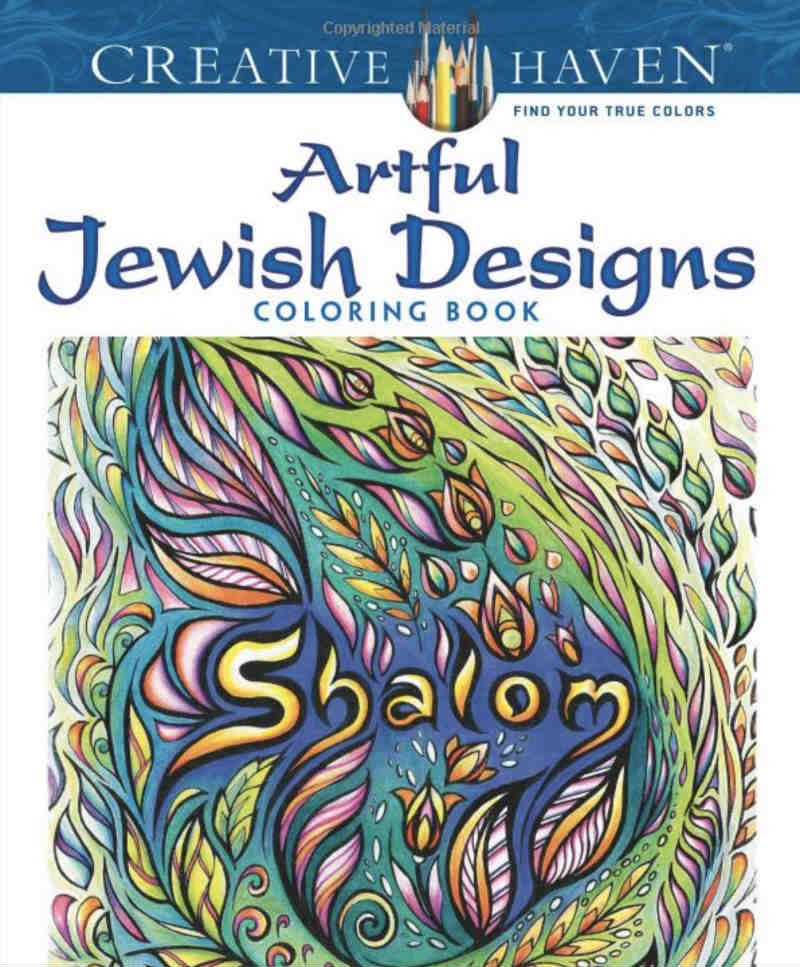 Businesses can give out amazing freebies to walk-in customers. And there are a few cheap ones that certainly pack a punch. Coloring books are good Hanukkah giveaway ideas because they cater to both children and adults. Yes, adults do take comfort in coloring books to relieve stress too, and they're very economical as well. You can hire a graphic designer to make an impeccable front cover. Then print out a bunch of patterns for the book's content. This Jewish coloring book design is so colorful that you'd almost want to start coloring right away!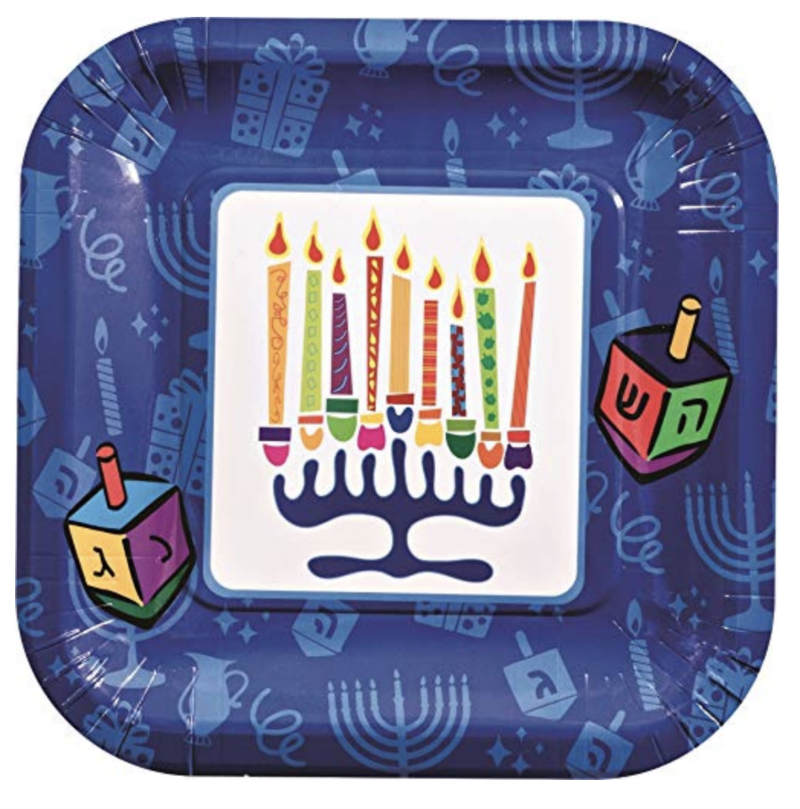 Devising limited-edition products will spice up your marketing campaigns during the holidays. People will never tire of trying something "new" because that's just how consumerism works. If your advertising is on the right track, you could be looking at a revenue surge during the holiday seasons. This one is a Chanukah-themed paper plate design idea that should motivate you.