Halloween is one day of the year where businesses can go all out with the craziest and spooky designs and decorations. Restaurants, in particular, get in on the fun and go all out with decorations and make their Halloween menu ideas come to life. So, whether you're brewing a new concoction or redoing the menu for the holiday, get menu design ideas here.
While you're still around, here are some FREE Halloween graphics to add to your special fang-tastic Halloween menu. Make your menu look eerie-sistable by using our bright but spooky patterns and cute character illustrations. Download your copy of the Halloween graphics here!
1. Creepy graveyard cover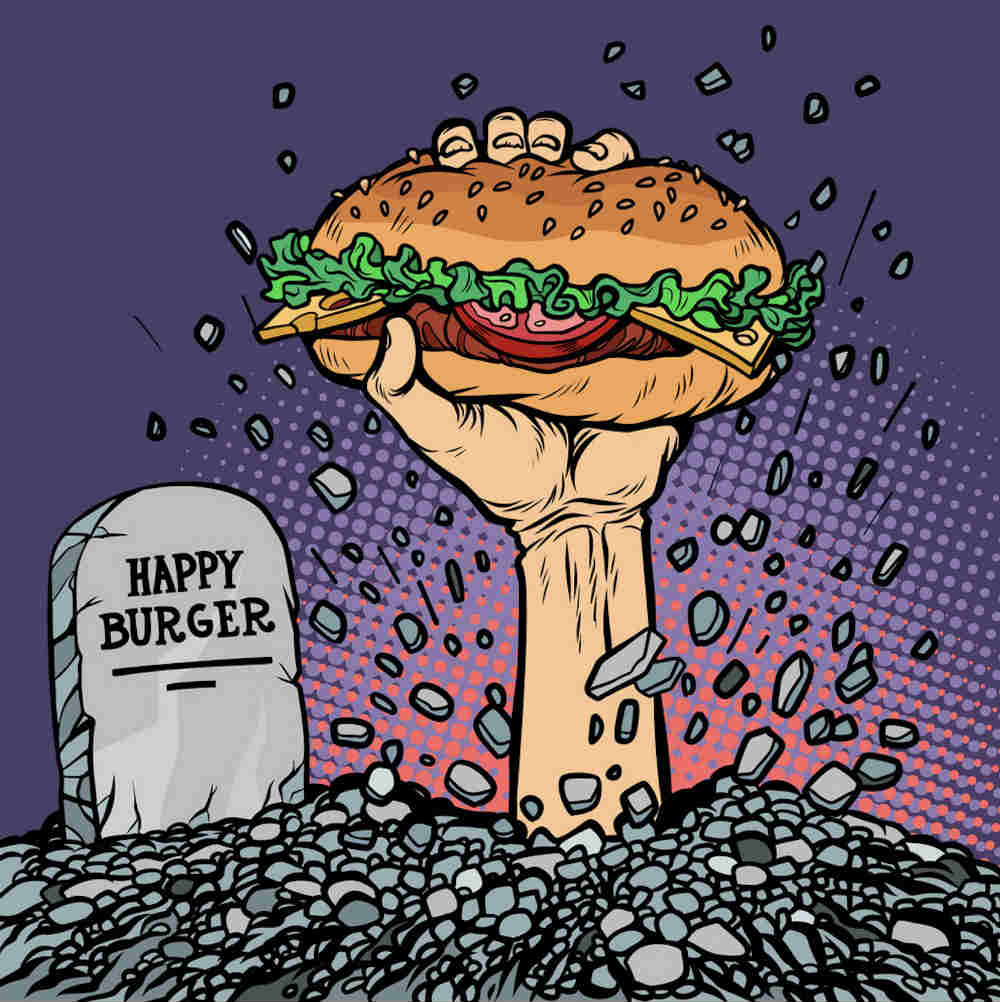 If you can't be bothered to do an entire menu remodeling, you can don the front cover with a creepy Halloween design instead. This is perfect for restaurant menu types that have more than one page.
For instance, if you own a burger joint, you can put a caricature of a dead man's hand holding a burger. Then you can put your restaurant's name or logo on the gravestone for consistency. While this design is only suitable for fast-casual restaurants or fast-food chains, it might not fit into the audience of fine dining restaurants.
You may also give your burgers some Halloween-loving by cutting cheese into monster-like teeth. Make some olive monster eyeballs and prod them with toothpicks. And don't forget to give it an extra heaping of ketchup for a bloody dining experience.
2. Jack-o'-lantern menu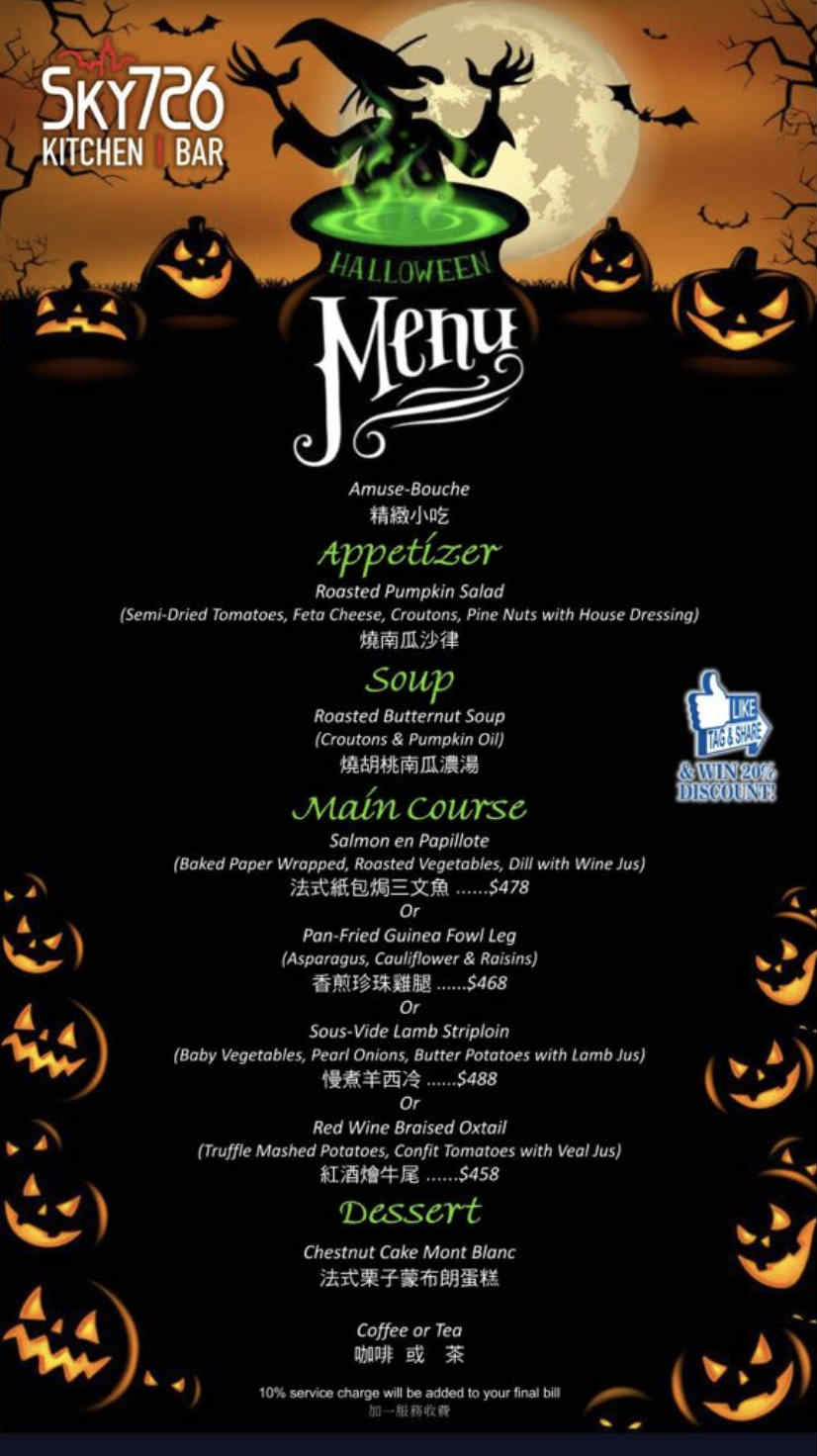 When creating standout Halloween menu ideas, graphic design is everything. Halloween season comprises most of the Halloween staples, and one of them is a jack-o'-lantern. Sky 726's Halloween-themed menu focused on graphics. With lighted pumpkins looking like they're about to come alive, this restaurant menu is something consumers will appreciate.
Try mummified sausage rolls to go with your menu. Just make pastry rolls from scratch and cut them into long, thin lines. Wrap them around your sausage appetizers and put it in the oven. Decorate with some cheese cutouts and any black seed for the eyes and spook your customers out!
3. Spine-chilling elegance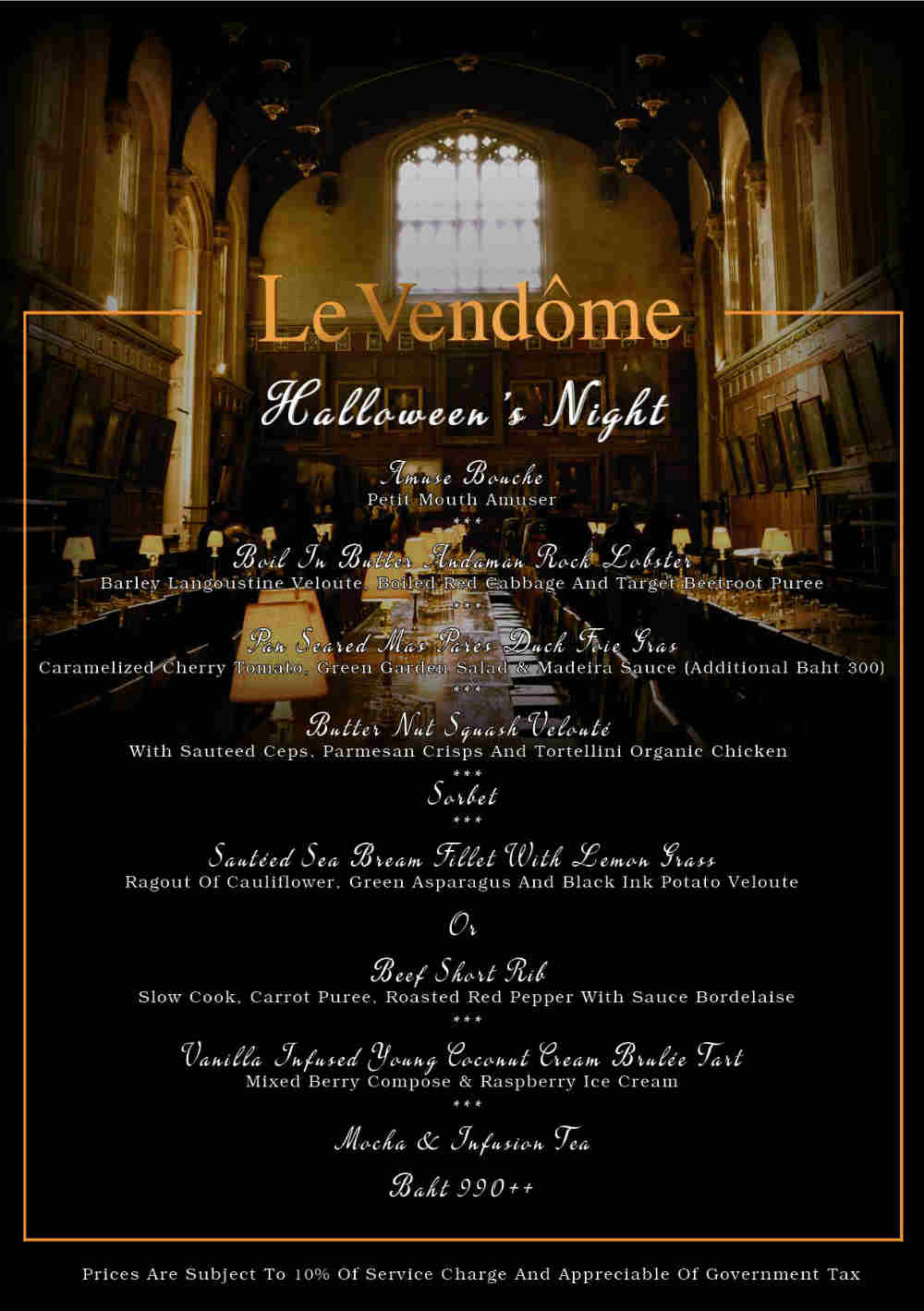 Le Vendome is a fine-dining French restaurant that serves only the finest ingredients at relatively affordable prices. Their Halloween-inspired menu is adorned with an eerie, dark picture of Alnwick Castle's dining hall in England. The beautiful outcome is a spooky and elegant menu, resonating with the restaurant's branding.
But that doesn't mean you can't Holloweenize your gourmet dishes. By making simple tweaks here and there, your chef can undoubtedly come up with something. Like this creme fraiche spiderweb design on soup appetizers, for example. Add in a few ghost-shaped croutons, and you'll officially spookify your customers.
Want menu designs that reflect your theme? Explore designs our designers have created for our clients.
4. Halloween characters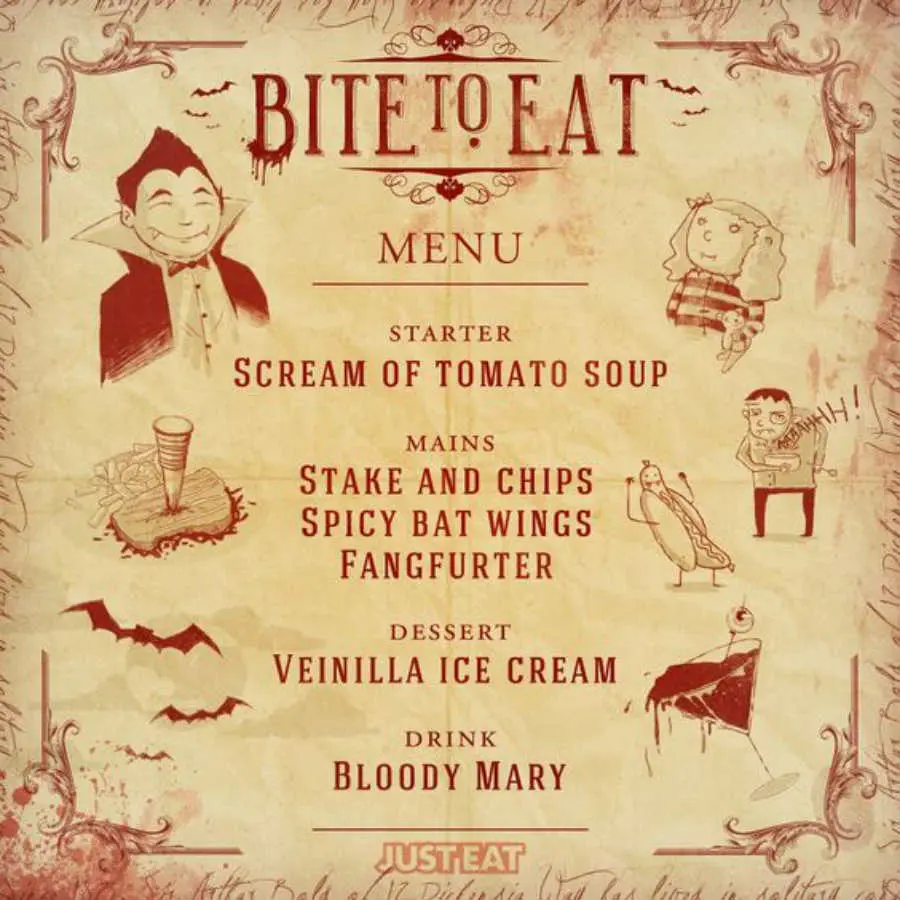 For kids', fast-food chain, or any child-friendly restaurant menus, incorporating Halloween monsters and characters could be fun. Let your Halloween menu ideas convey your restaurant's branding to your target audience, so they're more productive.
Take this cool menu, for example. It has some of the Halloween character archetypes like Count Dracula, Frankenstein, or even a vampire hotdog. But the overall design has an amiability to it that isn't too much for a child to handle.
The fun Halloween-themed dish names can also make children giggle. How much more when you include delicious chocolate skeleton cookies as dessert. By cutting your cookies into little gingerbread men and decorating the cookies with icing, those cookies will surely be a hit!
5. Beverage menu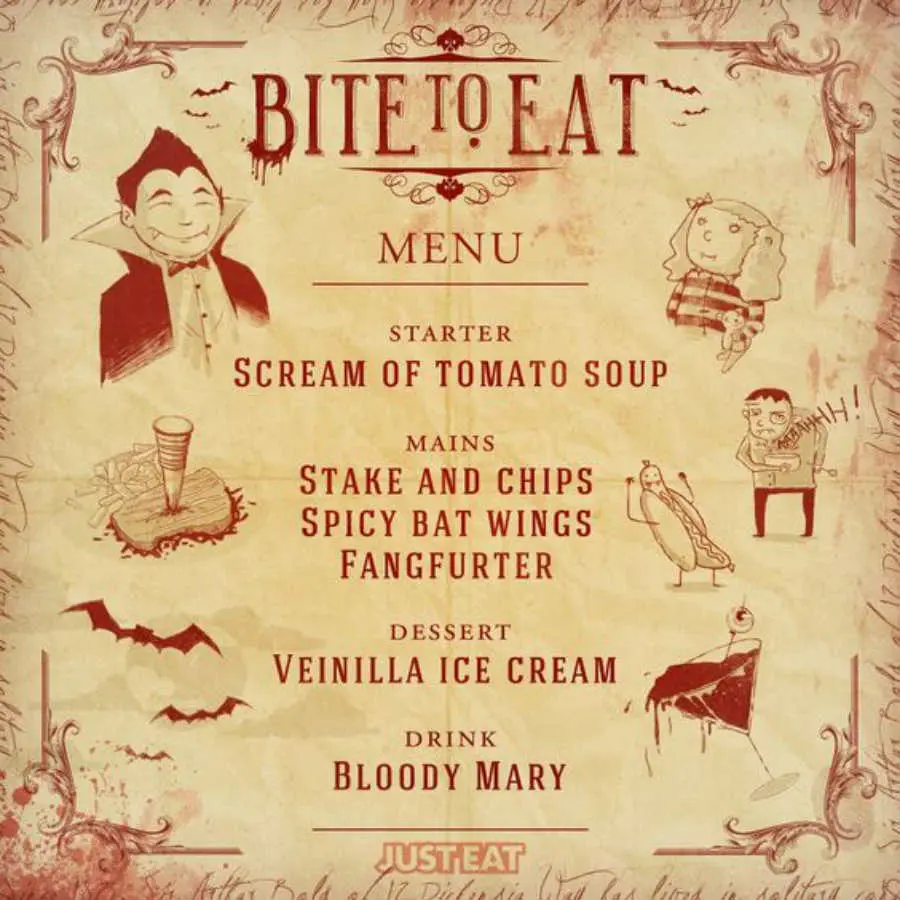 If you're running a restaurant and bar, don't ignore the beverage menu. Since the beverage menu probably has a shorter list compared to the food menu, it's easier to design. You can go all-out or keep it simple as long as you integrate Halloween design elements.
This particular beverage menu is simple, yet the top label screams nothing but Halloween. You will notice how the typography, corner design, and vintage material create an overall classy Halloween fusion.
And what's a Halloween-inspired menu design without a Halloween eyeball cocktail? All you need are some lychees, red fruit preserves, fresh blueberries, and cocktail picks. To make the edible cocktail eyeballs, here are four simple steps:
Spread the red fruit preserve on each lychee hole
Ram a blueberry inside for the eyes
Using the fruit preserve, paint some lines around the berry to resemble the eye's veins
Prod a cocktail pick and serve
6. Eye-catching minimalist design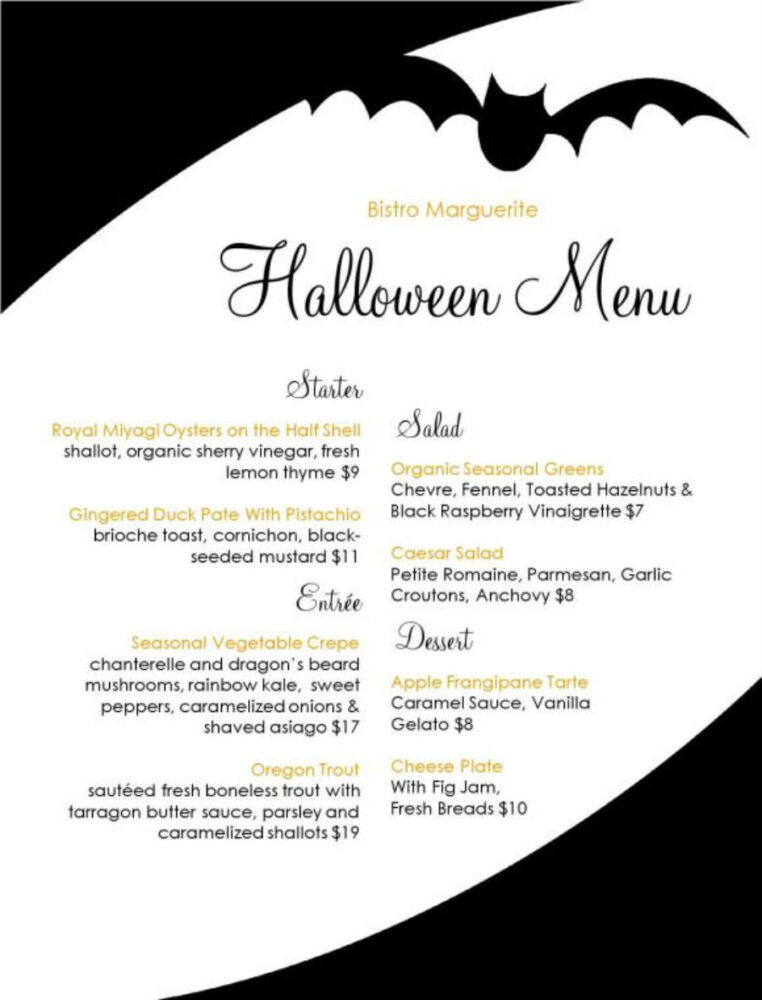 You can also join the Halloween fun while toning the design elements down a notch. After all, minimalism is another vital factor in menu design. By keeping it fresh and simple, your craft will shine through once you bring all features together.
This contemporary menu example boasts of simple color palettes and symbols that are as tasteful as all the others. The black and white colors and the black bat figure look sharp against the white asymmetrical background.
While keeping your Halloween menu ideas simple, you may also turn a simple recipe into a Halloween-themed work of art. If you have pizza on the menu, try some mozzarella ghost blobs and adorn with black olives to give it that extra oomph.
7. Vintage illustrations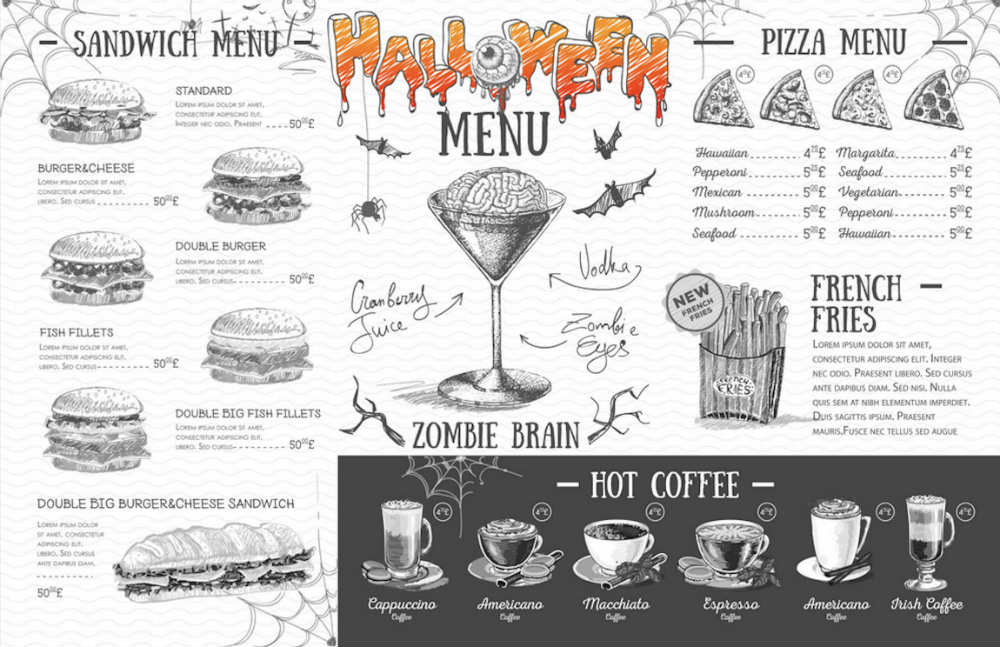 You can never go wrong with vintage-inspired Halloween menu ideas. And this example undeniably stood out from the rest. Although the menu relatively has more than a handful of food items, the overall design is very pleasing to the eyes. Plus, the orange "Halloween" label with the eyeball in the middle is a perfect contrast against the vintage elements.
Speaking of gruesome eyeballs, why not serve some strawberry cheesecake brain to go with your menu? Here's the full recipe from Food Network.
Requesting a Menu Design from Penji
If you think having a seasonal menu design is just too much hassle, think again! With Penji, all it takes is three easy steps. In as little as 24 hours, you'll get your customized menu tailor-fit for your unique Halloween celebration.
1. Create the Project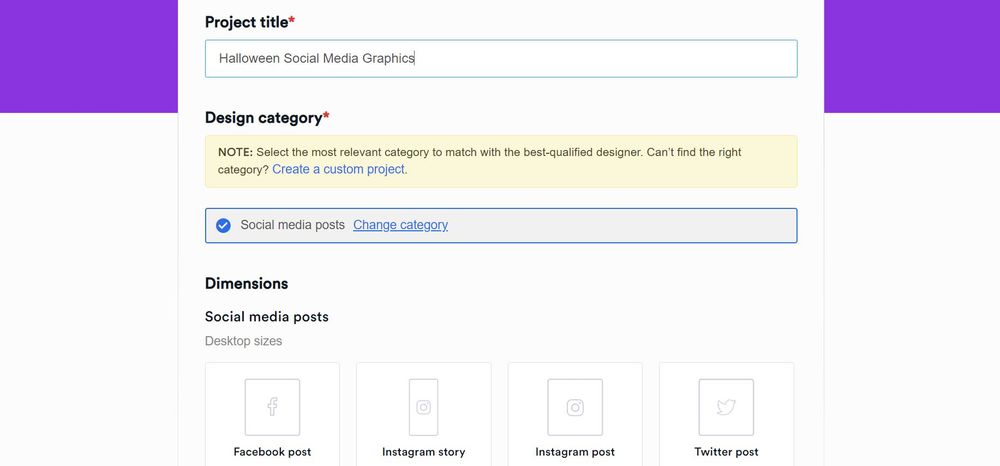 In the Penji dashboard, click New Project. Enter the title of your project, the category, and the description. For menu designs, you can choose from typical menu sizes in the system. If you're coming up with a unique shape or size, choose Custom size.
Add links to your visual assets or image pegs. You can also select a preferred color palette or royalty-free images if you have some. Click Create Project. The system will assign the project to a designer who specializes in social media content visuals.
2. Review and Revise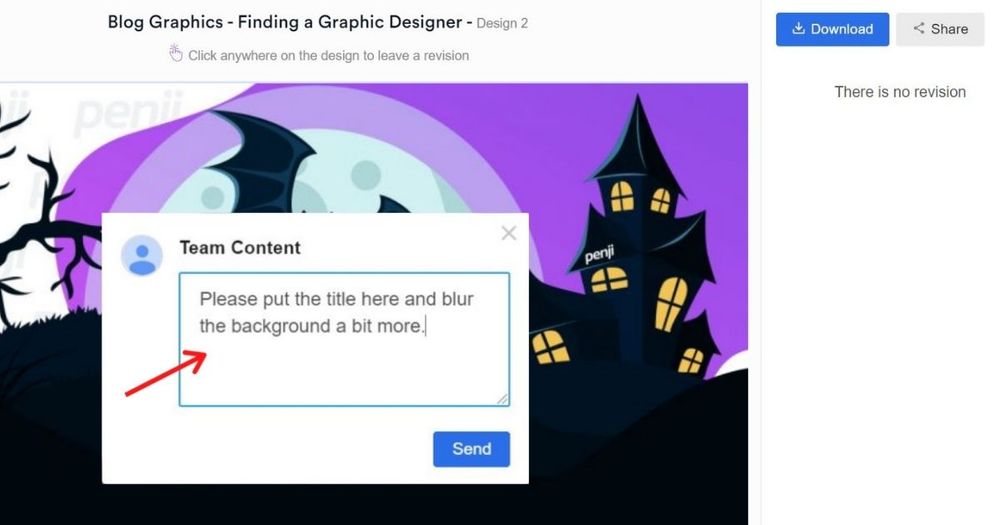 Within 24 to 48 hours, the designer will get back to you with a draft. To view, click on the file within the thread. If you need anything revised, simply click on that part and type in your comments. The design will be returned to the designer for revision and will be re-submitted to you within 24 to 48 hours.
3. Download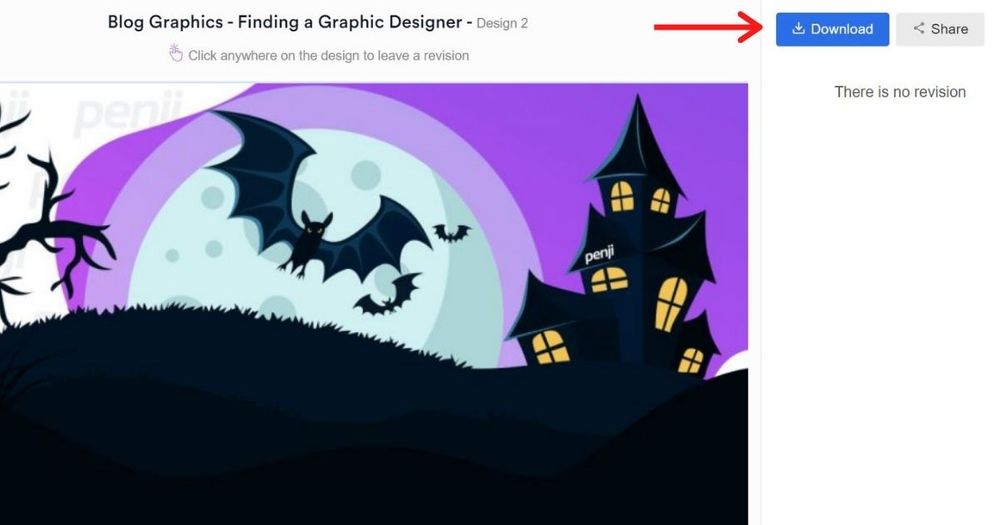 Once you're happy with the design, click the Download button and it will automatically be saved to your computer.
Yes, it's that simple! Let us do the design heavy-lifting so you can focus on preparing a sumptuous feast for your patrons. Sign up today and try any of our packages risk-free for 15 days.
Enjoy creating Halloween menu designs and may this season give your customers a bone-chilling dining experience!