Trick or treat, be so sweet, give me something good to eat!
The time for pumpkin carving, trick or treating, costume cladding, and merrymaking is almost here. For businesses, this means there is a huge window of opportunity. While the holiday season brings out the best of what any industry's marketing sector has to offer, only a few companies pull Halloween marketing off entirely, or should I say — hauntingly.
Businesses that finished off Halloween marketing with flying colors are those who spent the time, effort (and of course, money) for killer Halloween designs. The Halloween season is not the time to be frugal on marketing strategies. According to the National Retail Federation, the second biggest Halloween spending post-recession last year was predicted at a staggering $9 billion!
That goes without saying, consumers are definitely willing to spend on anything Halloween-related. It's up to you to give them a bang for their buck. And the first step to entice them is through excellent Halloween graphic designs.
Halloween Graphic Designs: Dealmaker or Dealbreaker?
Your Halloween graphic designs are the most significant decisive factor for consumers. This is the first step in making that initial sales pitch before following up later on. Halloween designs should depict the entirety of the season while never losing focus on what you are promoting.
For instance, if you're promoting a Halloween event, create Halloween ad designs that are a crowd-puller. The design should be hauntingly good that it gives consumers goosebumps or at least make them remember it for days.
Companies will be amplifying their Halloween marketing approach this season, so it's crucial to make your Halloween designs outmatch theirs.
15 Halloween Advertising Designs Examples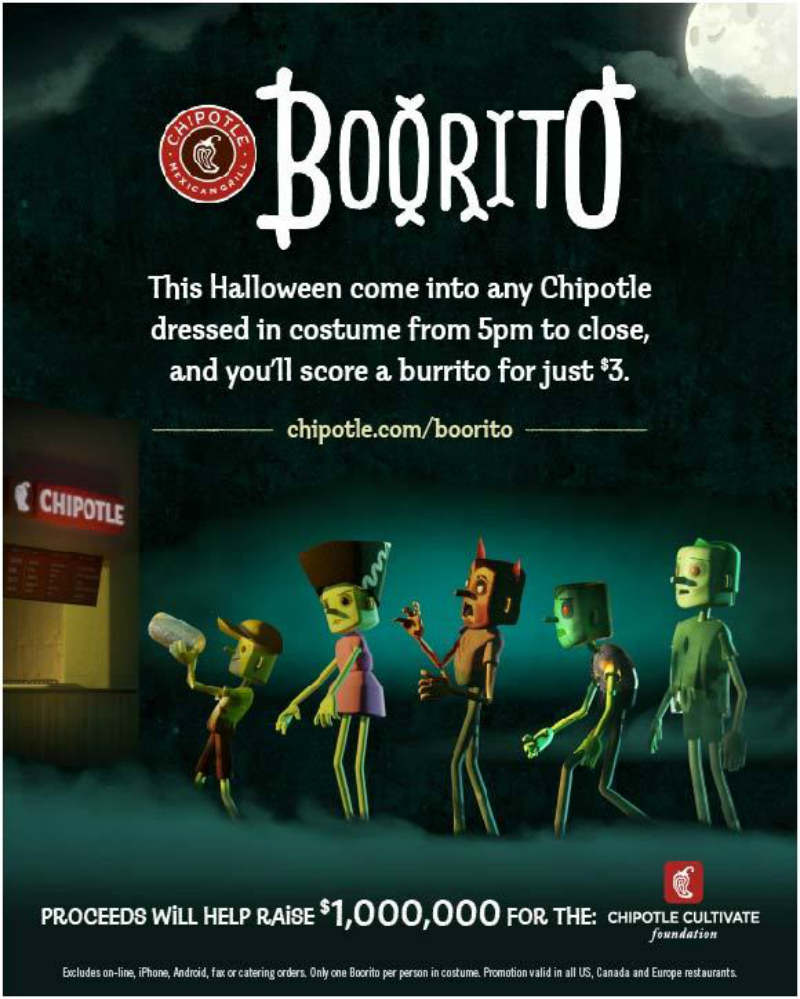 Chipotle wants to change how consumers see fast food chains by creating the Halloween marketing campaign, "Boorito." By visiting any Chipotle store dressed in Halloween costumes, customers can purchase a burrito for only $3. But that's not all. The proceeds will then go to the Chipotle Cultivate Foundation, an organization centered on sustainable food culture.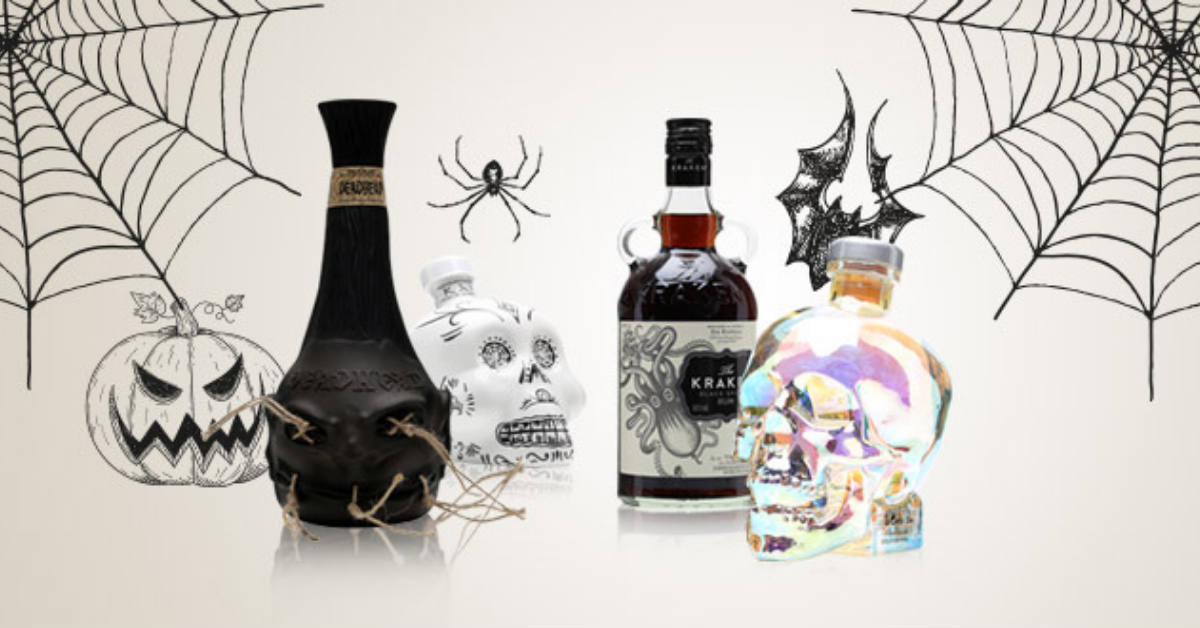 The Whiskey Exchange dolled up their homepage by welcoming Halloween partygoers with this beautiful Halloween ad design. Donning images of their super-spooky skulls, zombies, and pumpkins collection, any booze aficionado celebrating Halloween would surely dive right in.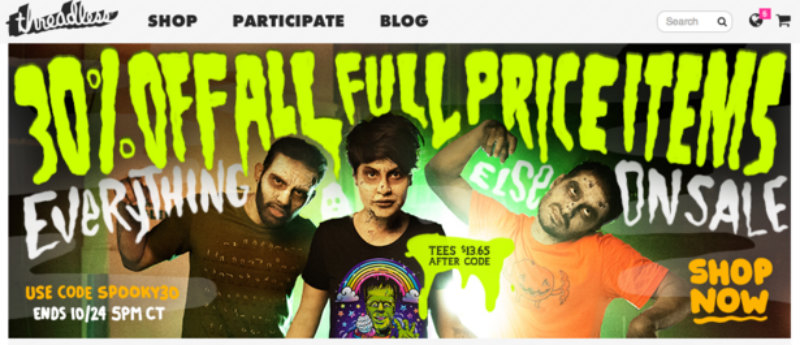 Threadless is an e-commerce platform by artists who cater to artistic minds as well. It's an online community where products are printed and sold worldwide depending on the highest votes. The "30% Off All Full Price Items" offer on their website is irresistible and hauntingly captivating.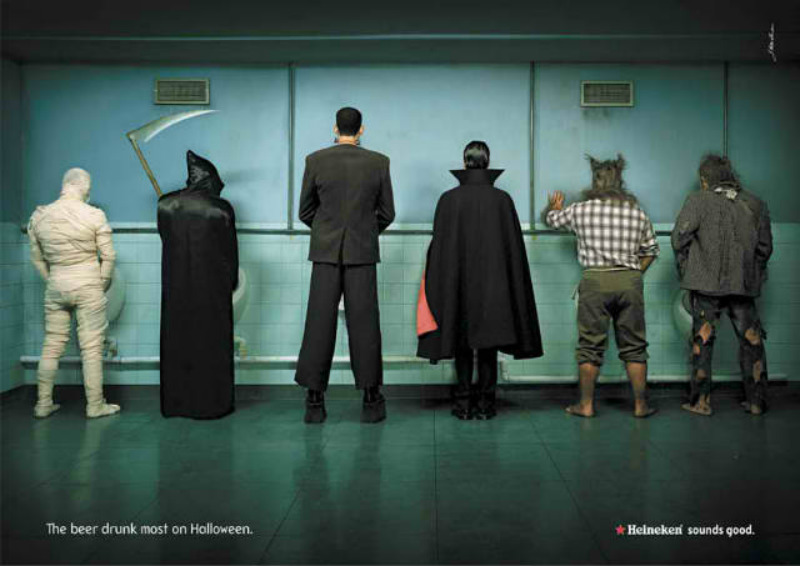 Heineken outsmarted other brewing companies through their well-played Halloween designs. And here, we've picked two that caught our attention. This one uses fun and humor — plain and simple.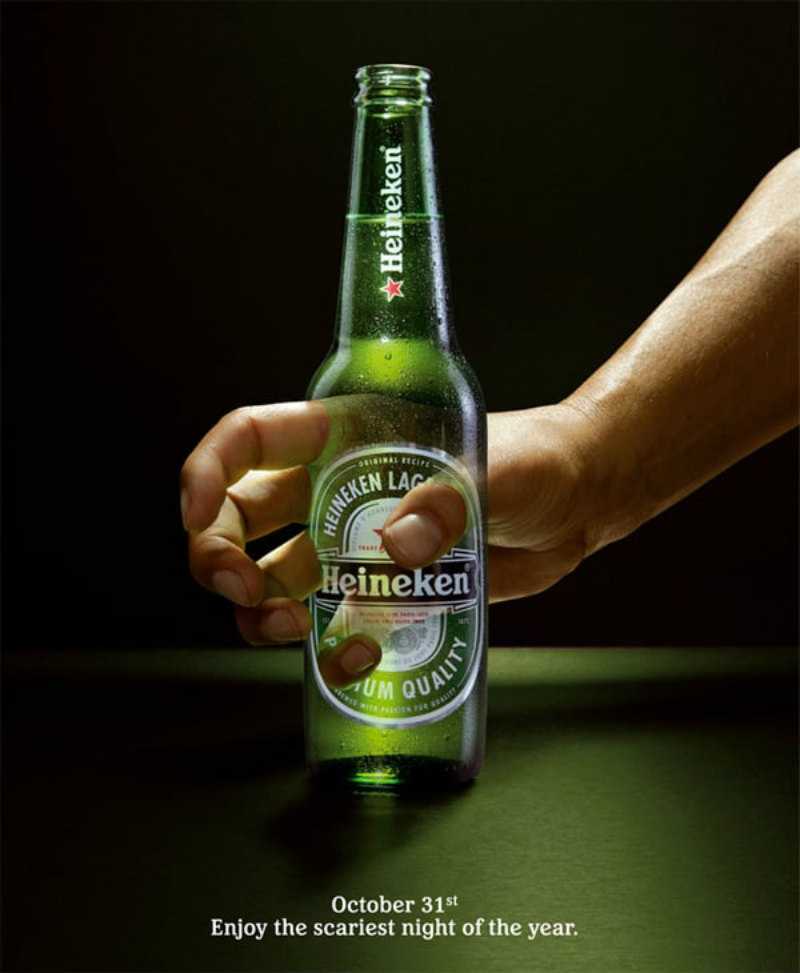 This is our second Heineken Halloween ad pick. While the first one uses humor, this one uses plain brilliance. We can't help but laud the subtlety coupled with creativity. A thirsty ghost who can't even enjoy a Heineken bottle, that's downright the scariest thing that can happen to anyone if you ask me.

Although the exclamation marks need a bit of downplaying, any passersby will undoubtedly take a second look at this print advertisement. The Honda Fit Cavernous boasts 57 cubic feet of cargo space and 33 miles per gallon on the highway. Hence, the gazillion nocturnal flyers.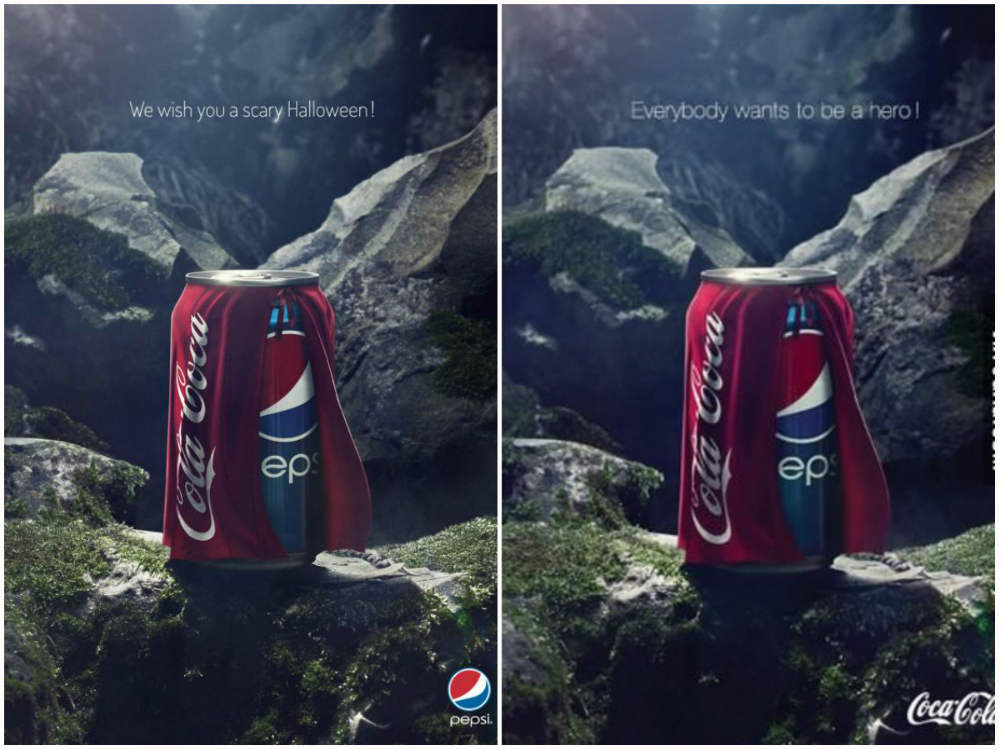 Pepsi's Halloween ad emerges as the top dog in the world of cleverly amusing marketing. Pepsi wanted to show how scary it is to be "Coca Cola" this Halloween with the tagline "We wish you a scary Halloween!" But Coca Cola supporters fought back and tweaked the ad by saying, "Everybody wants to be a hero!" This will go down in history as the greatest advertising rebuttal from prominent rivals ever.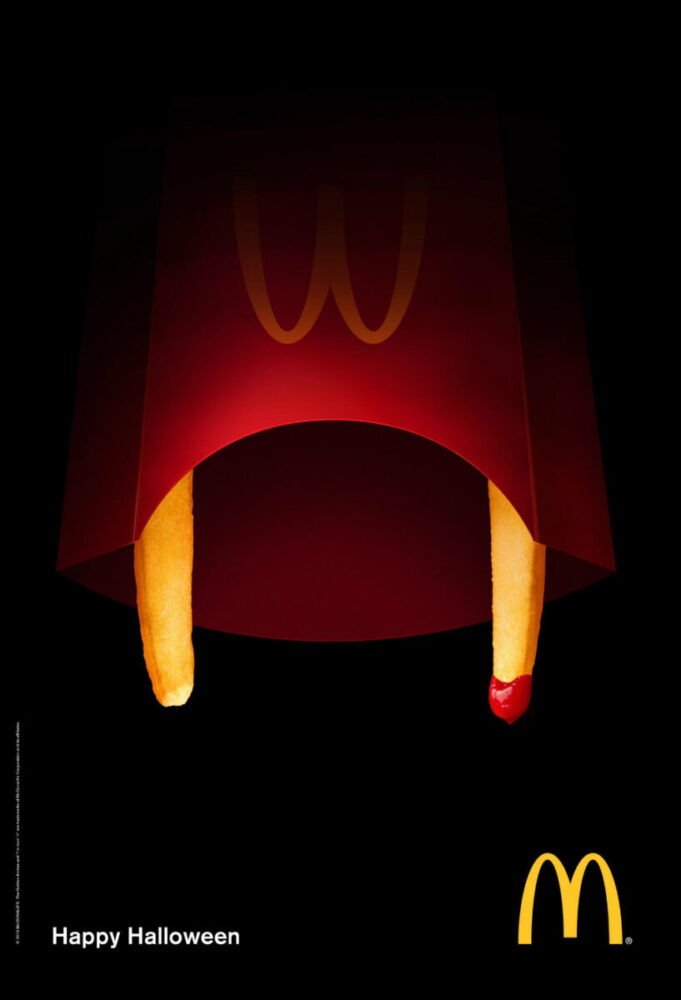 Boasting minimalistic cleverness, McDonald's Halloween ad design is simply well-thought-out. Without any other Halloween elements, the multinational fast food tycoon used one of their bestselling products as their main Halloween attraction. There's nothing like french fries as fangs and ketchup as blood combo — a pat on the back to McDonald's graphic designer!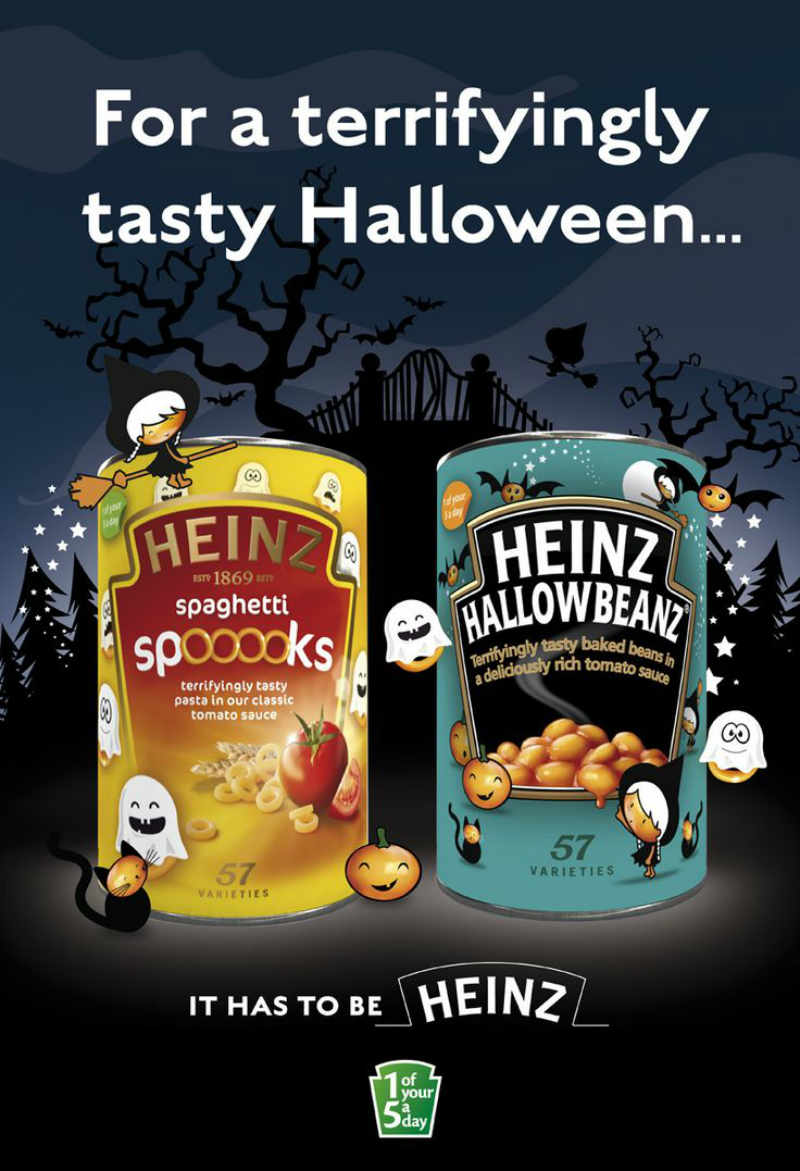 Heinz amped up their digital and packaging Halloween campaigns. They launched creepy limited-edition cans called "Hallowbeanz" and "Spaghetti Spooooks." They even had a special Spooky Pasta Shapes product which contains pasta in the shape of spiders, bats, and cats! Plus, each seasonal can had a mystery code that grants customers a chance to win an online raffle draw.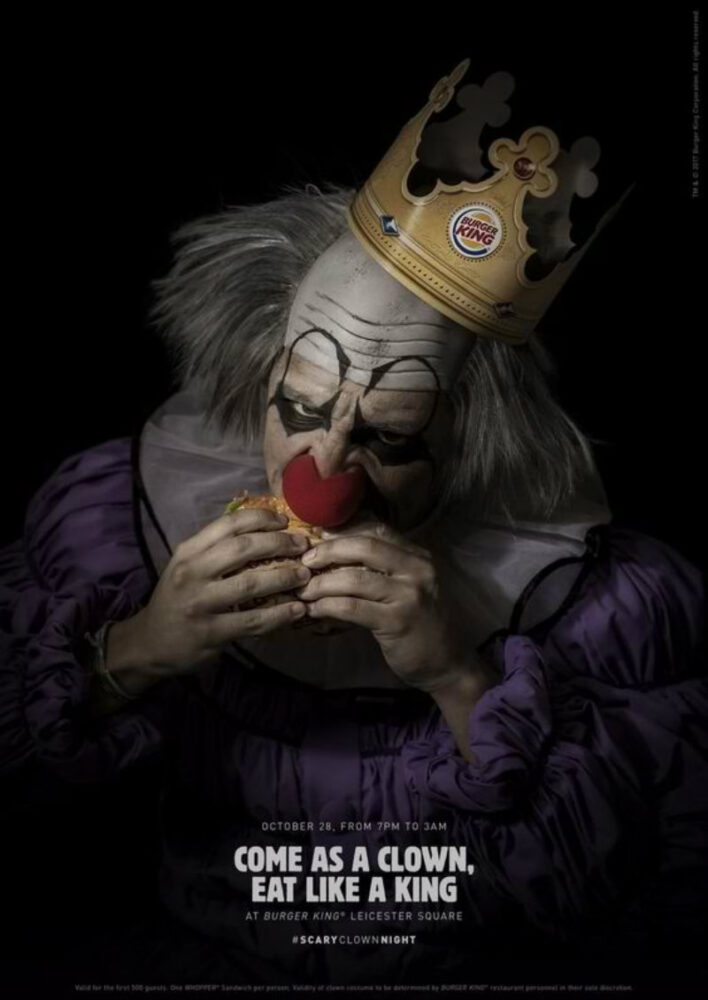 For anyone who hates the sight of clowns, he'll either tear this poster into pieces or grab a whopper as revenge. The graphic design exudes ghastly power to reel customers to "Come as a clown, and eat like a king." But wait till you see the video — be careful not to pee your pants though!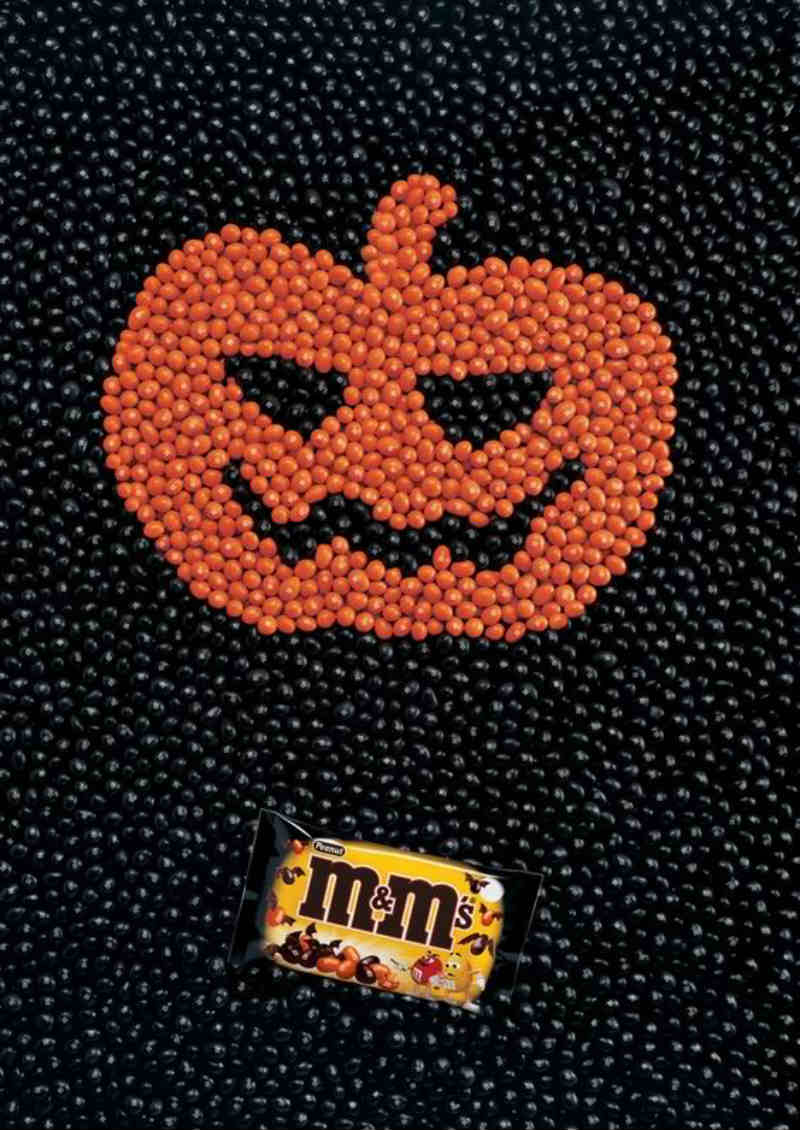 M&Ms always outdid others in terms of limited edition packaging designs. They did an uncomplicated yet clever Halloween advertisement by making use of the chocolate's colors. An orange M&M pumpkin on a bed of black M&Ms featuring the special Halloween packaging design is crisp and eye-catching.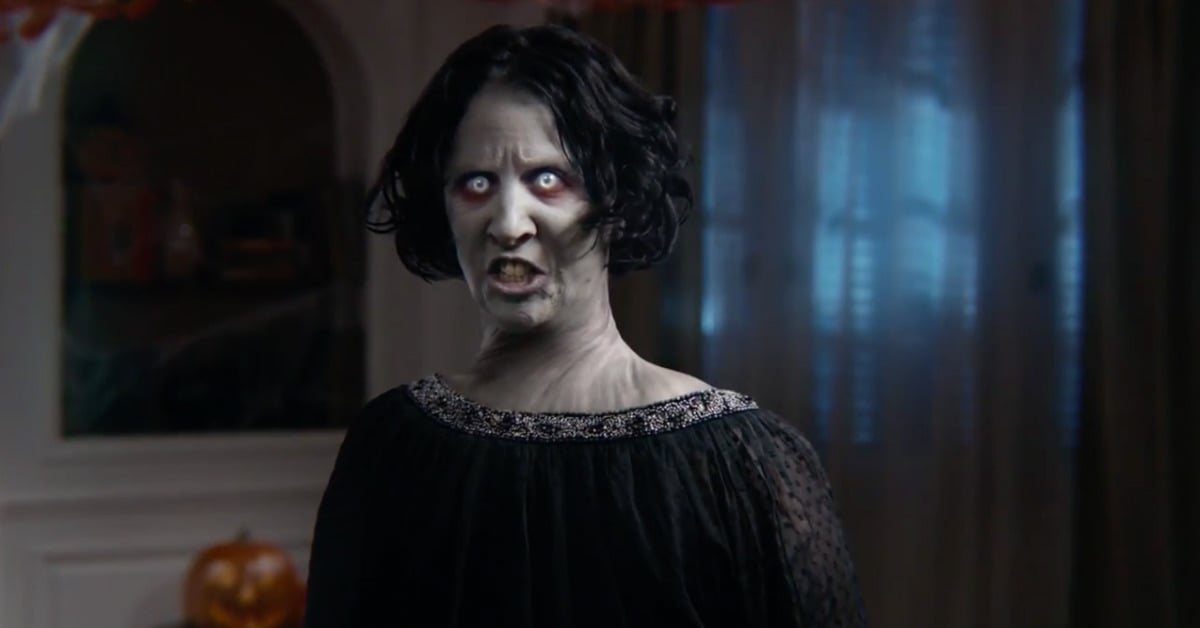 Chocolate and candy brands wouldn't want to miss out on the Halloween festivities because Halloween is all about the candies, to begin with! And Snickers consistently delivers when it comes to Halloween designs and videos. The Spanish Halloween video ad is both smart and funny as well as the "Grocery Store Lady" video ad from 2010.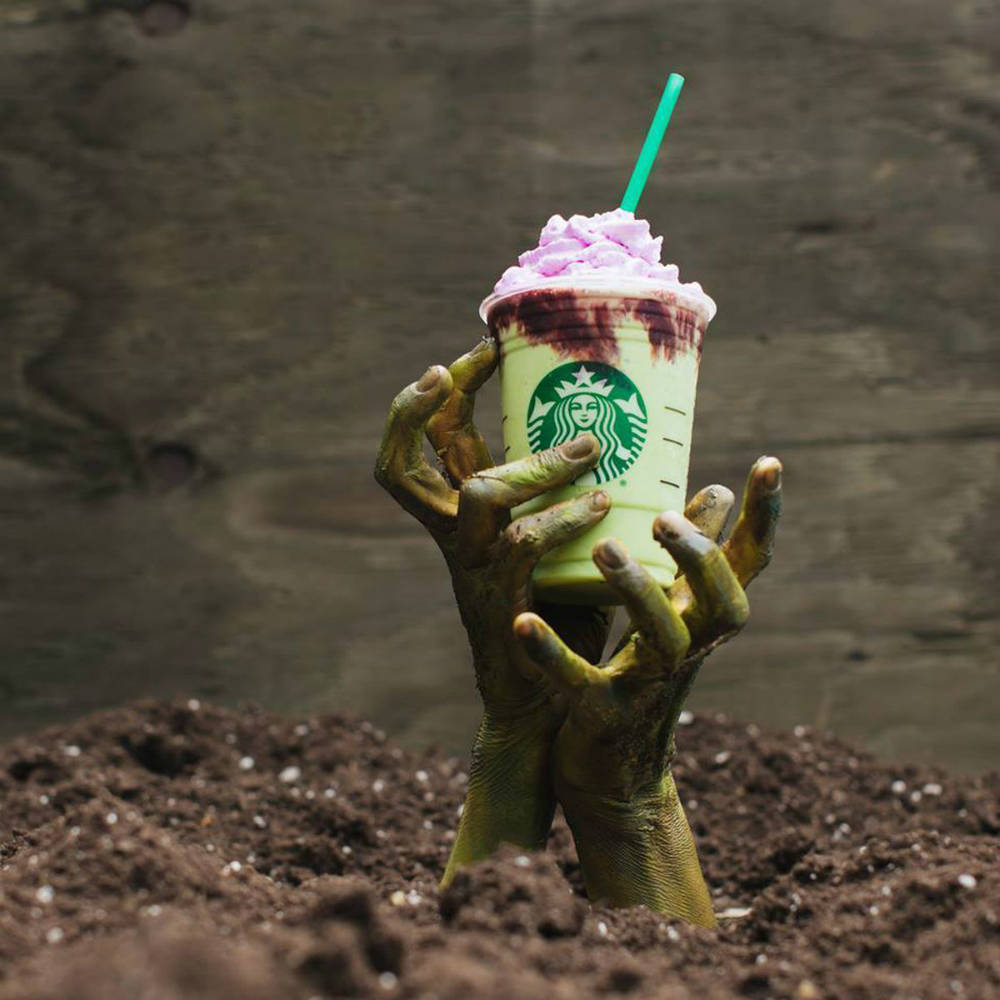 Starbucks released their Zombie Frappuccino, a limited edition frozen drink adorned with ghoulish colors akin to brains and zombies. But Starbucks' social media Halloween campaign gives it an eerie twist. With zombie hands which seemed to have risen from the dead, the Zombie Frappuccino couldn't have been promoted more fittingly.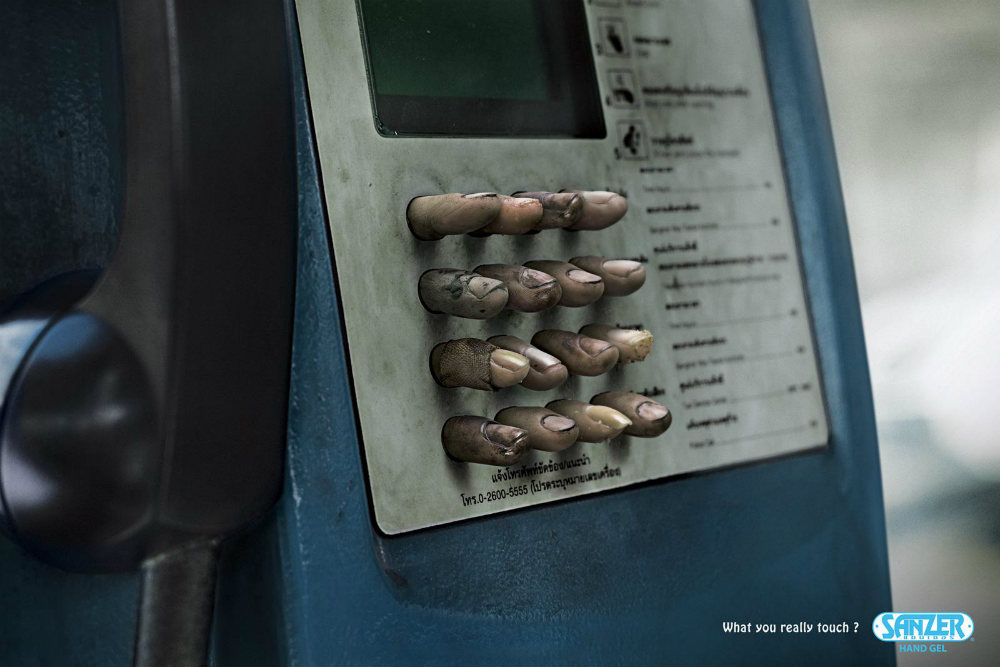 Sanzer is a company that manufactures hand sanitizing gels. Their print Halloween ad designs feature mundane public things that people grab or touch daily. They also put a brilliant tagline, "What you really touch?" to remind people to fend off germs daily. This advertising campaign is enough to make germophobes cringe.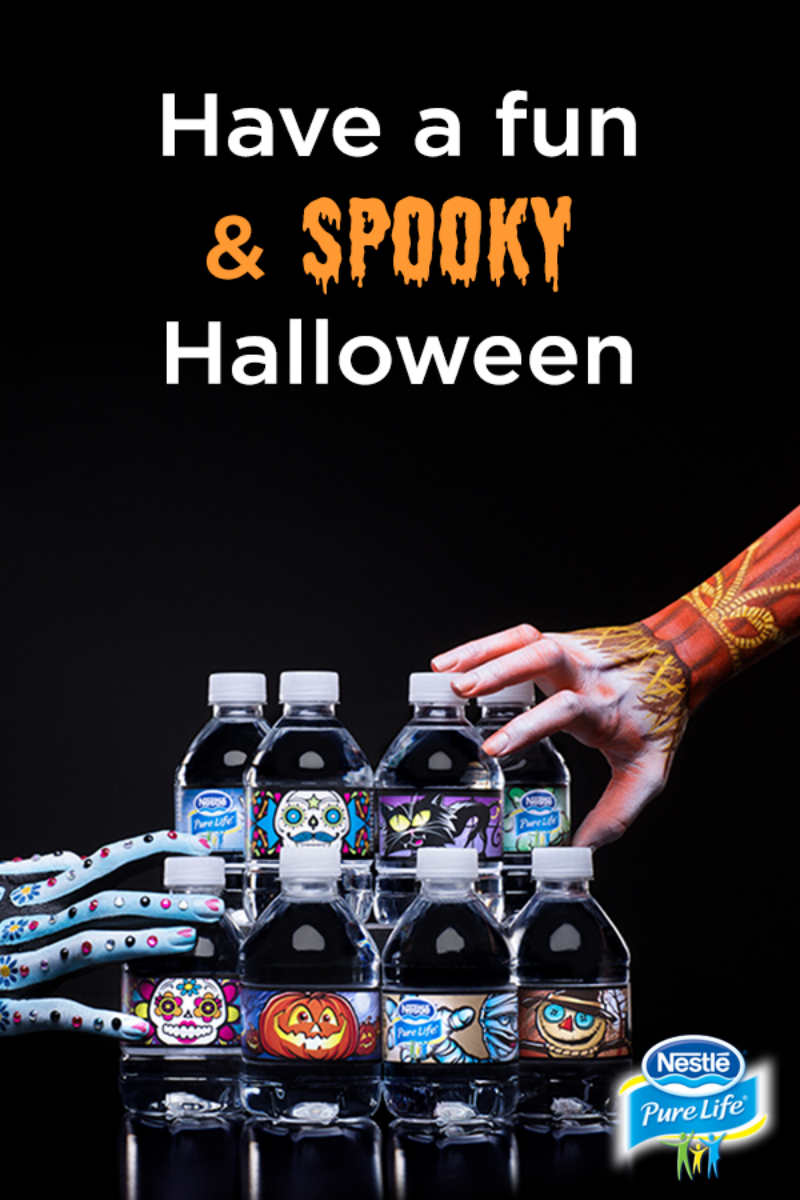 Nestle kept it simple and impactful by showcasing all their limited edition Halloween Share-A-Scare bottle designs. Donning a different spooky character each, these eight-ounce bottles are perfect for Halloween kiddy parties or just downing those trick-or-treat candies!