It's no secret that artificial intelligence is slowly taking over the creative industry. Many business owners are inclined to use these AI-powered software applications to create designs instantly. But what that lack is the human mindset, emotion, and touch that graphic designers give when producing these assets. That's why graphic design communication with actual human designers still matters. And here's why you should continue hiring graphic designers for your projects.
What is Communication in Graphic Design?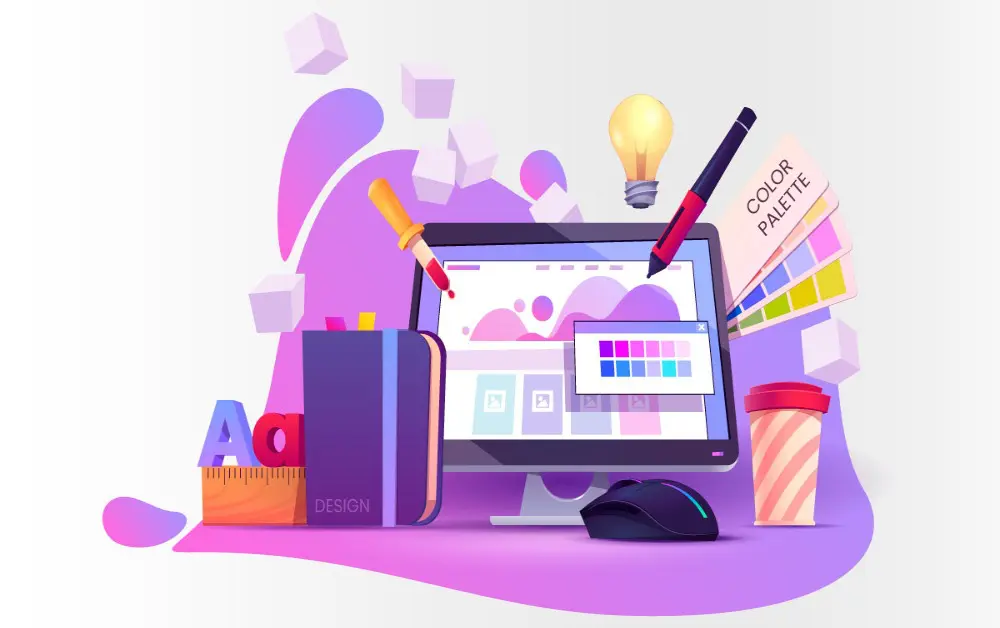 In simple terms, graphic design communication refers to the exchange between you and the graphic designer during a project. This involves the following:
Reaching out to them for the first time
Submitting a design request
Asking questions
Providing feedback
But graphic design communication can also mean the design conveyed in the image prepared by a designer. We'll present examples of these below.
Why is Communication Important in Graphic Design?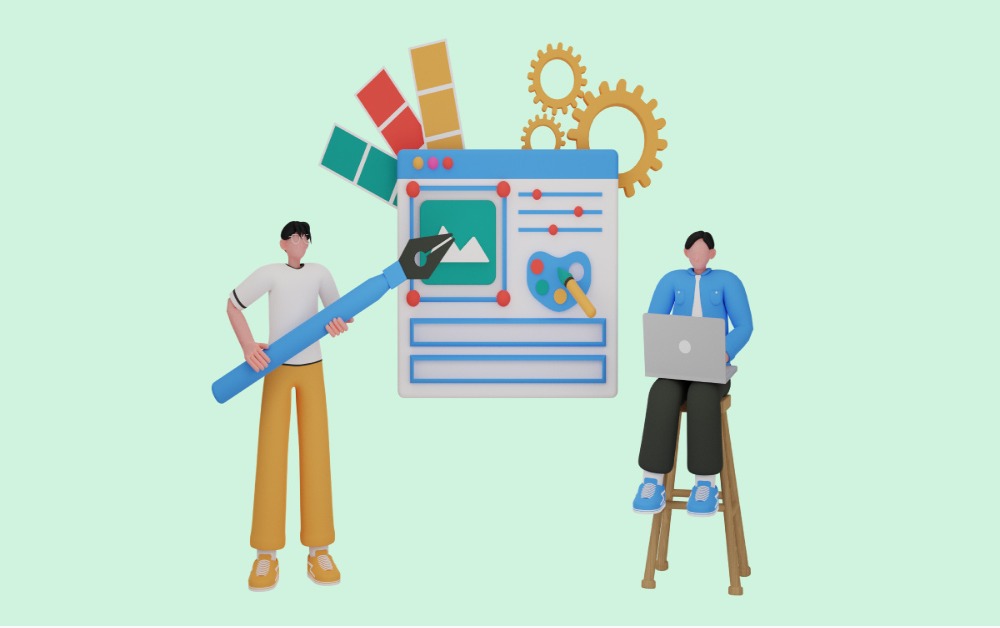 You can fill out a prompt in AI graphic design software applications and let them take care of business. But one thing's for sure; they may not convey what you envisioned down to a T.
Graphic designers may not get your designs on the first try. Instead of critiquing them immediately, you can provide constructive feedback on how to improve their design.
Aside from that, they humanize your designs and present a story in just one image. Working with them lets you show your brand personality in a still image. In turn, your target audience will connect with your better.
What Should You Remember When Talking to Your Graphic Designer?
Be Clear About Your Goals and Prepare a Design Brief
What is your reason for this design?
You should ask yourself this every time you're working on a new project. Like in marketing, think of your objectives when creating designs:
Increase brand awareness
Generate leads
Obtain new customers
Boost engagement rates
Drive more traffic to your website
When you have these goals, envision a design. But if that doesn't come easy, you can look into graphic design inspiration.
With these two elements in mind, you're on your way to creating a design brief. In creating a design brief, make sure to add these details:
About the business
Target audience/market
Competition
Design examples
Budget
Schedule
Assets
Trust Your Designer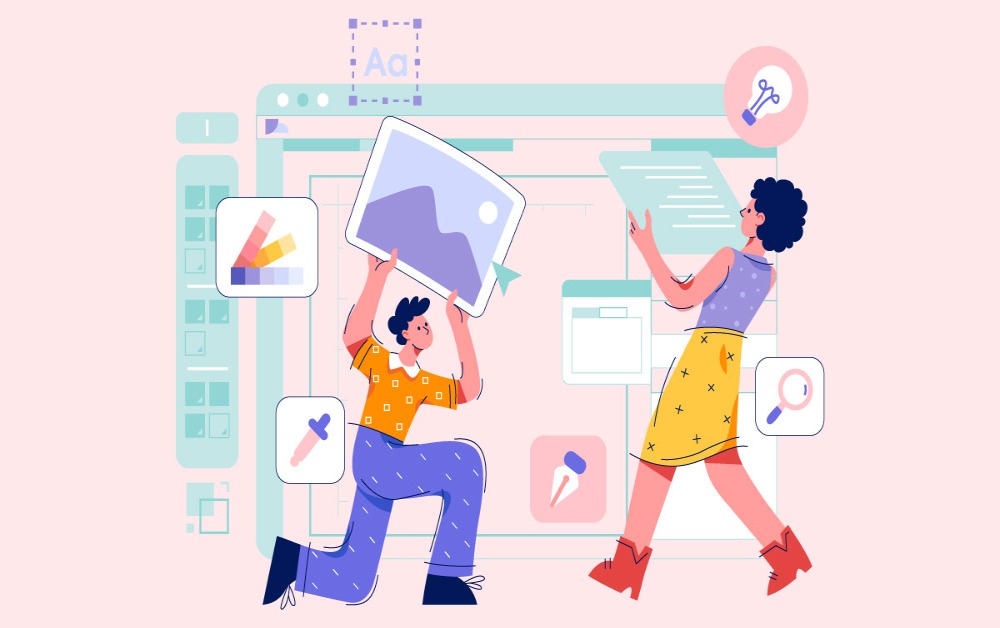 This will be tricky if you're still looking for a new designer for your project. After all, you don't have experience working with that designer yet, and it can be challenging to place your trust in the first few days. But to ease your mind, here are ways to trust your designer before working with them:
Make sure to check their portfolio page
Ask for references
Conduct an interview
Once you've hired your designer, placing your trust in them requires you to communicate from the get-go. For example, you can set a time when you can talk to them or when you prefer receiving messages from them. Plus, avoid micromanaging, as this could be counterproductive for the designer.
Set Realistic Expectations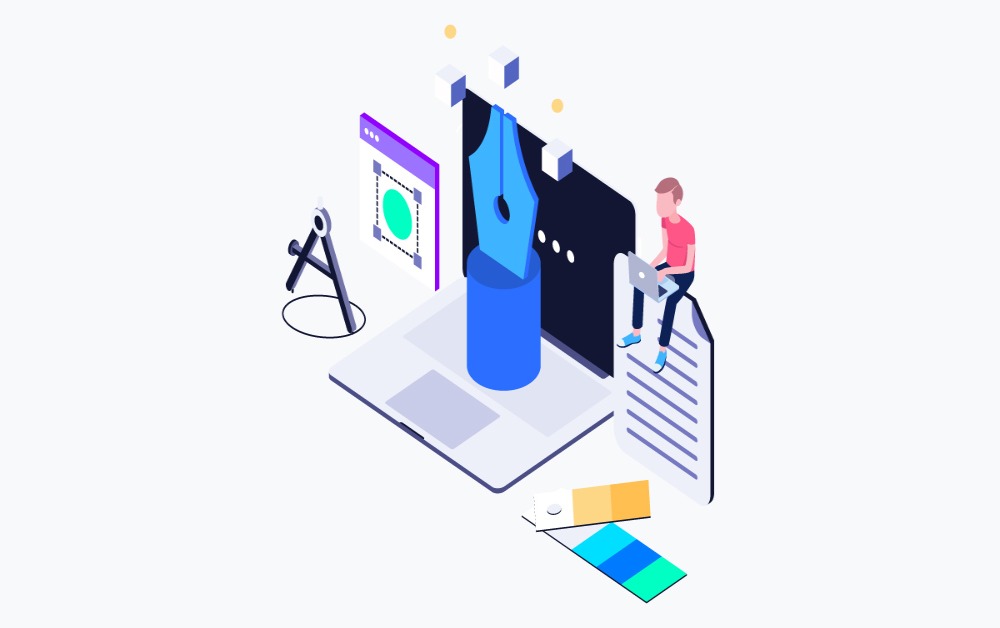 When graphic designers produce your requests, one thing is sure: they may not get it right the first time. You could put everything you want in a design on your design brief. But graphic designers may need a little more push in the right direction. When working with a graphic designer, set realistic expectations immediately.
Don't expect your designs to come out as museum-level art. Most designers will provide a rough draft. Once you review this draft, they will finalize or revise the design based on your notes and feedback.
Finally, if you're working with freelance designers, don't expect them to be at your beck and call and available 24/7. They might work on other projects or with other clients. That said, you can already establish working hours with them. Or, you can ask them when they can submit your project.
Ask Questions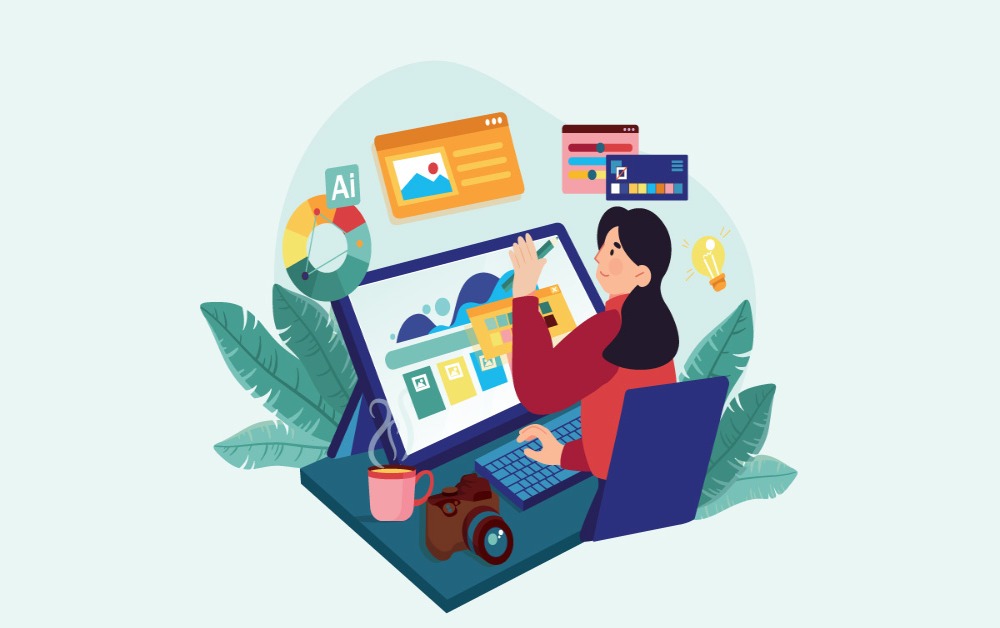 Asking questions is a big part of graphic design communication. During the design process, you can ask the designer about the rationale behind their submitted project. You can also inquire about certain elements being used. This further establishes your trust in the freelancer. Plus, it will strengthen your professional relationship.
Provide Feedback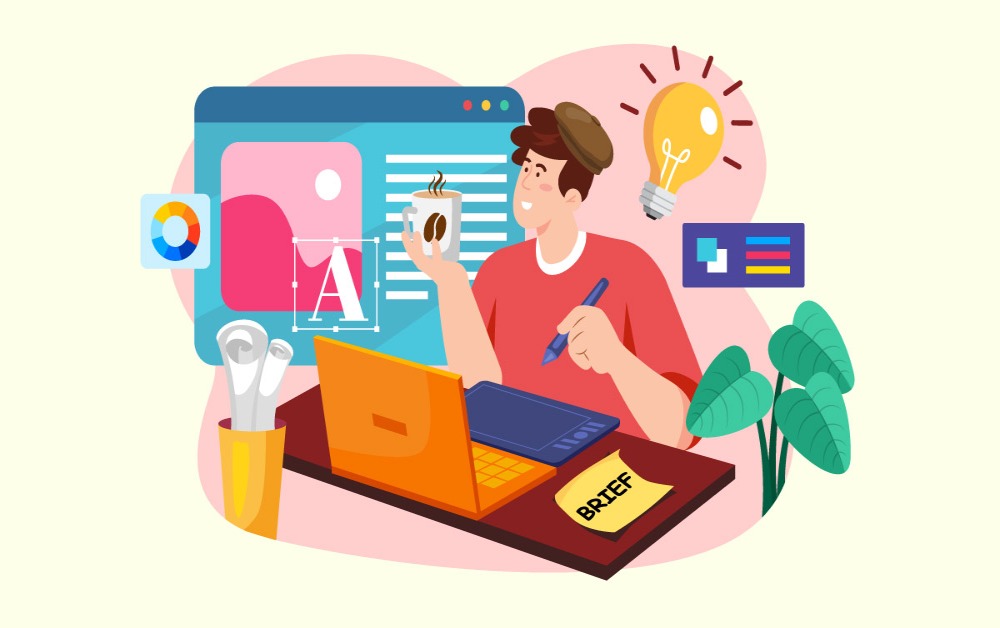 Graphic designers aren't mind readers. If you don't like the design, tell them clearly and be straightforward. It can be difficult to leave feedback on designs considering you might have notes on parts of the design only. You can visualize your feedback by leaving them a video message. Or you can download the design and point it out using an image editing service.
Examples of Poor Graphic Design Communication
Let's face it, not all graphic design projects work. But you can avoid graphic design communication mishaps by looking at these unfortunate examples.
1. Thomson Reuters
This Venn diagram fail from Thomson Reuters misses the mark. Venn diagrams should intersect, but their design shows us that the listed values on the left aren't exactly what the company stands for. There probably was a miscommunication issue when presenting this image.
2. PlayStation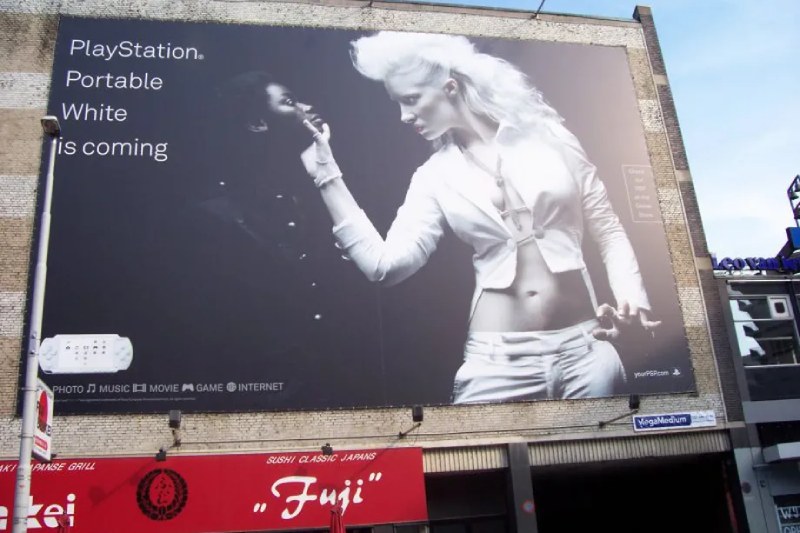 PlayStation is no stranger to ad controversies. But this ad for their PSP had people questioning the game company's stance on racial equality. It failed to communicate the launch of its new console color by making it racially motivated.
3. The Office of Government Commerce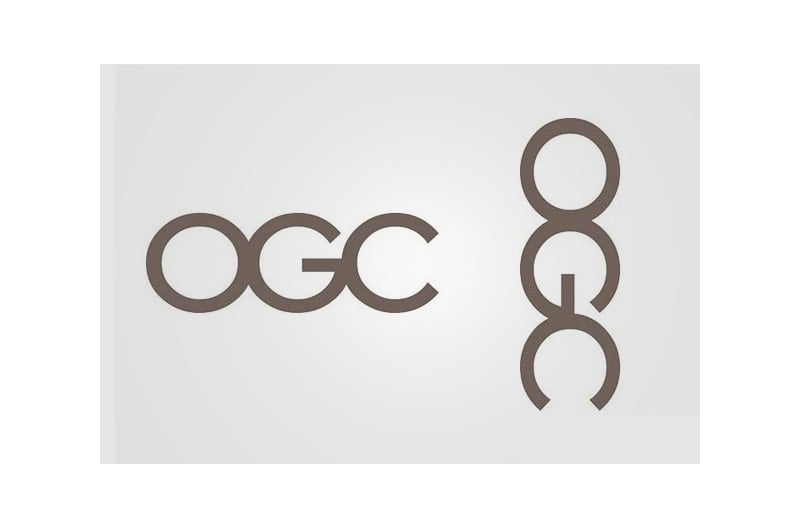 At first glance, the logo for The Office of Government Commerce seems harmless. But when you turn it vertically, it looks like an inappropriate image. Kerning is one of its missing elements, and it should have been applied to avoid this debacle.
4. John Fluevog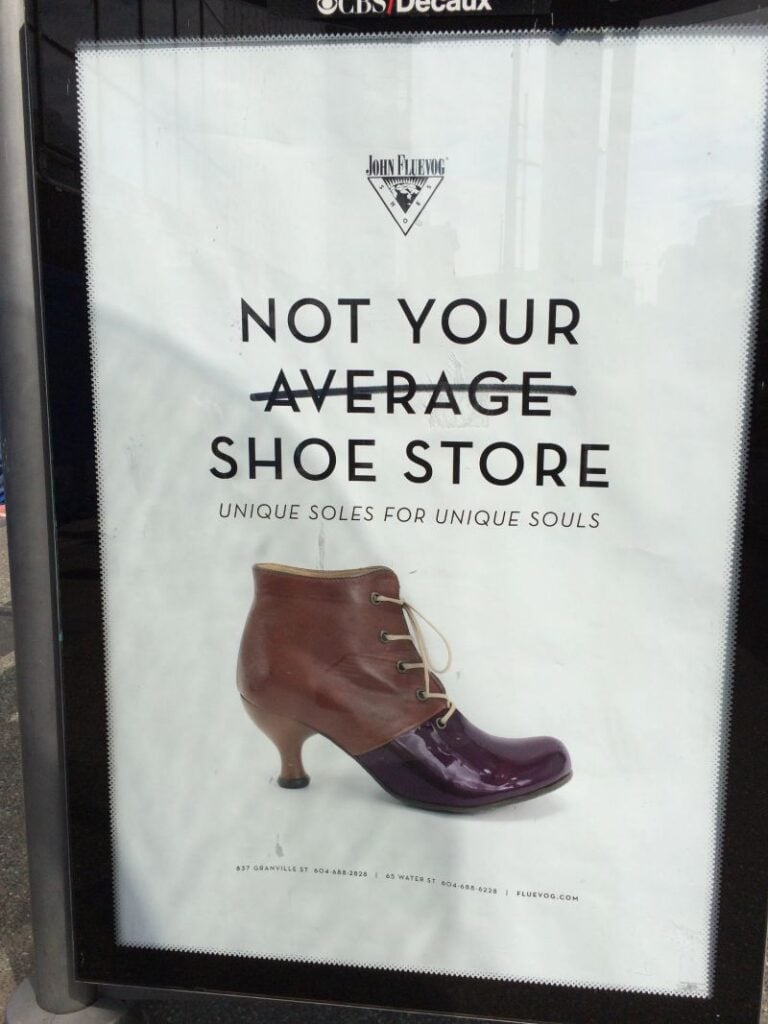 Miscommunication errors like this one from John Fluevog show us that slashes aren't necessary for these designs. Taking out the word "average" discourages passersby from going to their shoe store.
5. Where Magazine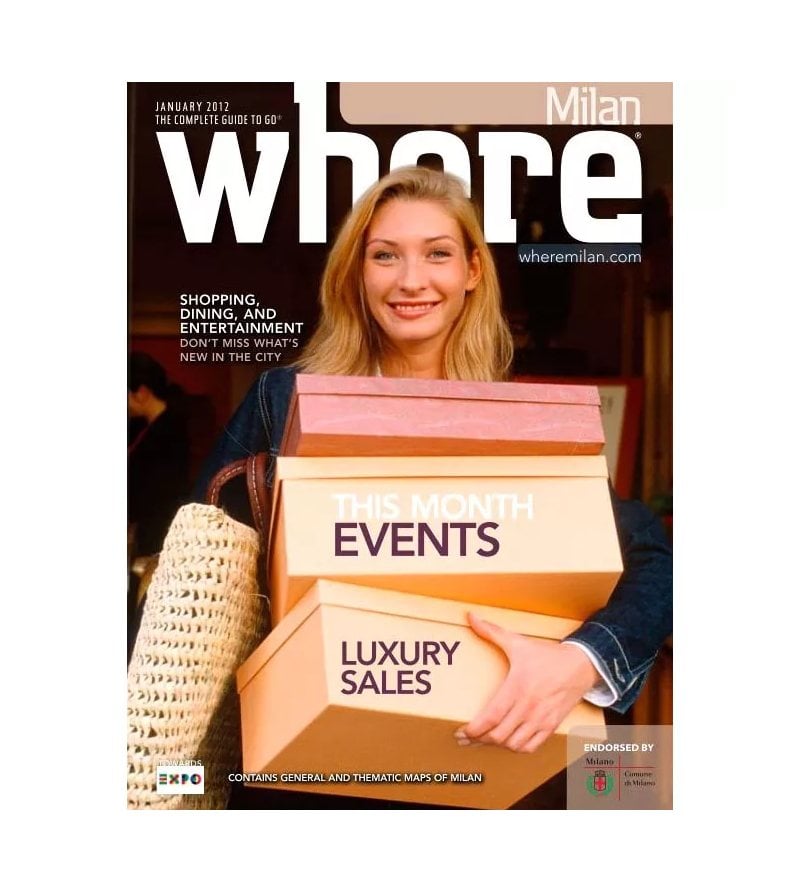 Magazine covers are hit-and-miss. This one from Where Magazine looks like your average magazine cover. However, Where Magazine won't be read as such if you look closely. Placement matters in design, and this wasn't adequately reviewed before it hit the shelves.
How Can Penji Help You?
Modern graphic design communication allows clients and designers to talk over email and chat. With Penji, you can talk to designers directly without scrolling through long email threads. You can leave our designers a message anytime regarding your designs. Then, they will get right to it while you're working on your business.
See anything that needs revisions? Just use our built-in point-and-click feature! In one click, you can leave your feedback on the design directly without downloading it. It's one of the many reasons why brands love Penji.
And if you want to be part of the club, try Penji for 30 days here!