Communication is vital in a business relationship. Through this, you're able to relay any concern or comment on any aspect of the partnership. In strengthening the working relationship, constant and effective communication should be present in your journey of working together. Without these elements, things don't go the way as you might expect or would result in blunders.

Graphic design communication works the same way. As a client, you'll need to voice out in detail what you need when you talk to a graphic designer. But, you need to understand that your expectations may not be met in the first few drafts of the visual output.

In this article, we explore the importance of graphic design communication and five cases wherein brands or businesses and graphic designers might have miscommunicated.

Penji is an unlimited graphic design service. Penji aims to provide affordable, high-quality graphic design for your brand. For your vision to materialize, our graphic designers will coordinate with you every step of the way in the Penji platform. Send in your feedback too if the designs still don't meet your standards. Once you're all set, you can easily download the design you need.
Communicating with a Graphic Designer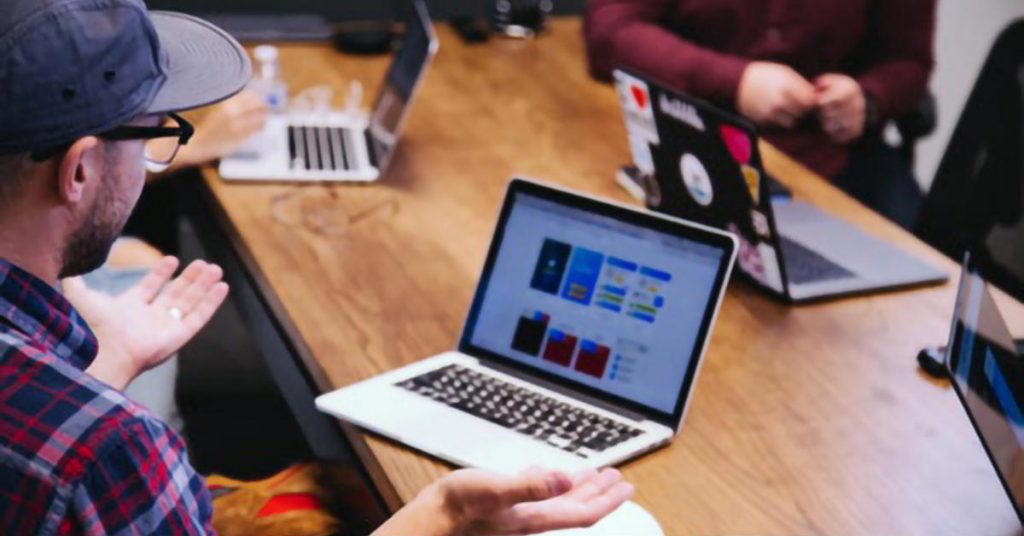 Communicating with a graphic designer is simply not just talking and saying, "I want this design" and leave it to them. You'll want to become part of the design journey (but keep your distance as needed too; you don't want to micromanage).

As the client or the brand, your involvement is critical because you'll want to relay every single piece of information that you need for the graphic designer to create the output. This way, not only are you talking to your graphic designer constantly, but you're developing a great relationship with them along the way. Who knows, you might even work more projects together.

As such, here are five tips to talking with a graphic designer so you can get more out of your graphic design outputs.
Asking the Right Questions
In establishing a good client/brand-graphic designer relationship, one of the first steps is to always ask questions, whether you're a client or a graphic designer, the best you can do is ask the right questions. In that way, you can get an idea and understanding of one another.

Here are some important questions to ask a graphic designer:

process in creating designs
portfolio or samples to see if their aesthetics would match your needs
feedback
Providing Details
For graphic designers to realize your vision, you should give ample details to the graphic designer. Without providing what you envision, it may affect how the graphic designer may work on the output. Things you can give as details are:

Messaging
Copy or content
Images
Layout
Color
Two other components you might want to learn are aesthetic and font.

Through this, you can communicate the design you want. If you're not familiar with some design elements, it's alright if you're not design-savvy. You may provide samples of how you want your design to look like. That way, the graphic designer has an idea of what you need.
Trusting the Designer
As part of the graphic design communication process, trust is always necessary. You need to give your designers space to create a design that reflects both your vision and their style.

You wouldn't want any of your sayings to be part of this list.

Since communication is a two-way street, you need to understand their side as well. You'll need to listen to your graphic designer too. That way, as you give feedback you'll learn their process too and their way of receiving your feedback as well.
Setting Realistic Expectations
Graphic designers are not wizards that can conjure up a five-star level design on the first try (unless they're really good). So as the client, you should remember that design undergoes a series of revisions due to reviews and feedback. It's not a bad thing.

It's good to set realistic expectations for the timeframe of the work too. Whether you have an in-house graphic designer, hired a freelance one, or used a graphic design service, you need to understand your graphic designer's workload and availability.

You wouldn't want a graphic design fail, so it's best to set a realistic timeframe for drafting, reviewing, and finalizing the output.
Giving Feedback
Feedback is an essential part of the design process. Without it, your graphic design can fail when it's published or printed. The graphic designer may not achieve your desired output.

You can approach relaying feedback in two different ways.

When you give feedback, you can have the end in mind all the time. During this process, ask the designer about their rationale for creating this certain design style or how it relates to the overall messaging and aesthetic.

You may want to focus on certain sections and tell the designer how to improve it. You can go for the sandwich technique, by starting with the positives then enumerating the areas that need improvement, then making another positive statement. From there, you can expand it to constructive criticism by detailing further on why it needs more improvement.

Make sure to be polite too. Don't get short with graphic designers, especially if they have little room to revise and work on.

If they ask for feedback, make sure it's timely. Since they made the effort of submitting their work on time (if they did), you need to provide feedback ASAP to avoid delays.

These five key tips can help you enhance your working relationship with your graphic designer.
Examples of Poor Graphic Design
One can see many different examples of poor graphic design all over the internet. It was rampant in the early 2000s because of different pop-up ads. Print and out-of-home advertising had its share of poor graphic design that were either controversial or poorly created.

Poor graphic design communication can result into poor ads or poor branding, as may have been the case for the examples below.
TARGET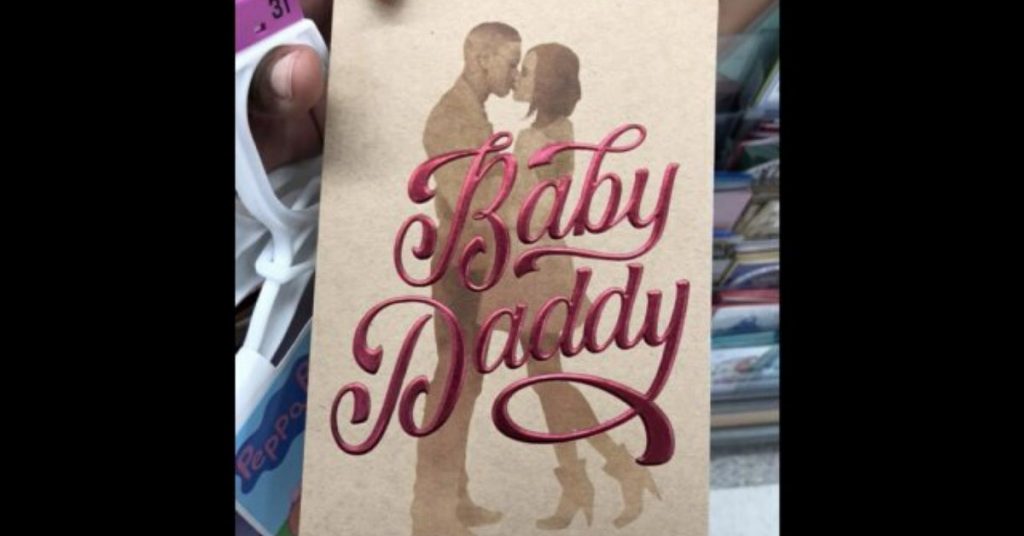 Here's an example of a Father's Day card from Target.

According to INC, it was a racially-insensitive ad because of the copy and the subjects in the card. The card was pointed out by a Facebook user. It's likely a case of poor miscommunication because there might have not been a discussion on the copy and association of the copy.

Due to backlash from the African-American community, Target recalled the card from over 900 stores.
SONY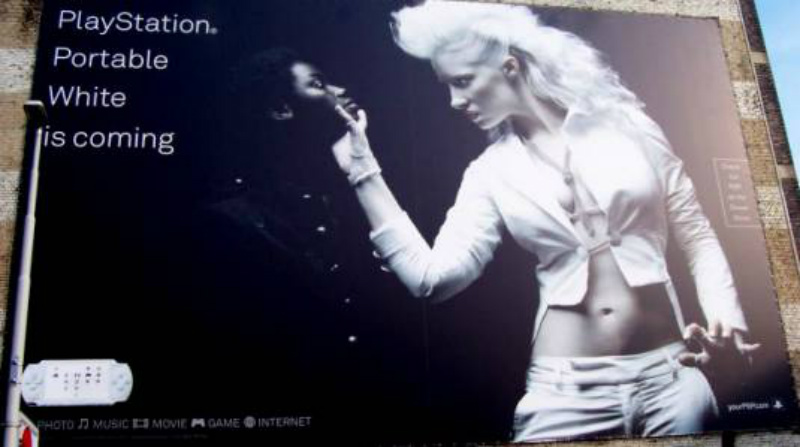 Sony Playstation's ad for its PlayStation Portable is another case of an offensive and racist ad. The company was clear about wanting to promote the white PlayStation Portable, but the usage of the two models of different races may have missed the mark.

What sparked outrage was also the copy on the ad that read, "White is Coming", which could be related to colonization.

The ad was published in 2006 and drew flak over the racist overtones of the ad. Fortunately, Sony removed the ad and withdrew the campaign.
PETA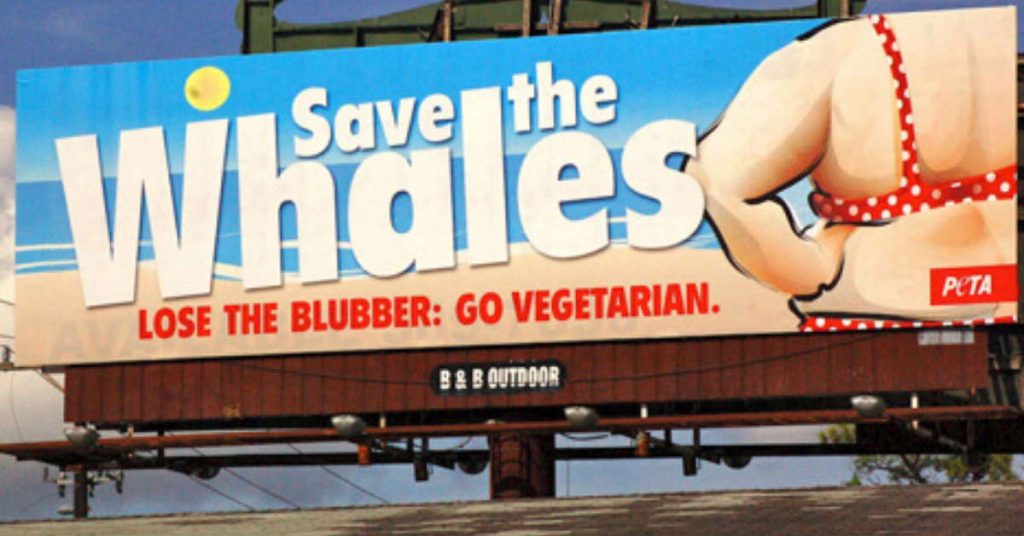 In the only out-of-home advertising entry on this list, PETA's Save the Whales could have been a graphic design communication blunder.

Like Sony, PETA was clear about its messaging. It wanted people to become environmentally aware by promoting vegetarianism. However, the imagery used in the ad was offensive to those who were overweight because it seems PETA is fat-shaming.

PETA apologized for its advertisement.
BURGER KING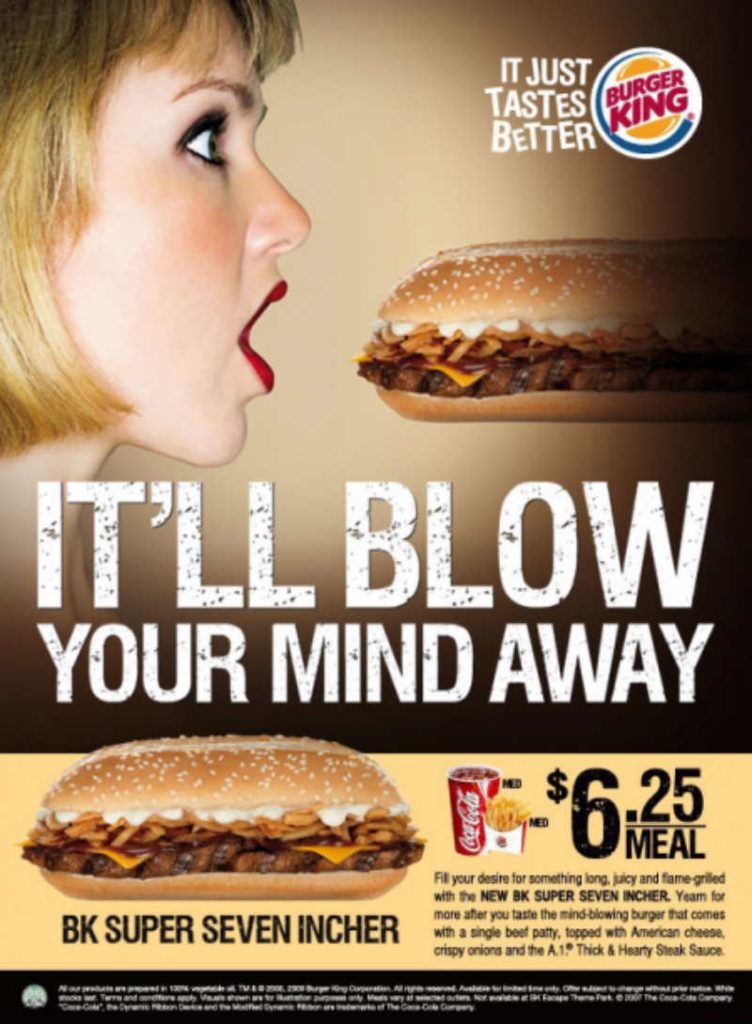 As another example of an offensive and controversial ad, Burger King's "It'll Blow Your Mind Away" has stirred controversy of how sexist the ad is. Even the model of the ad was offended over the use of her image.

As for this one, the copy does provide some context but it wasn't communicated appropriately. It may just want to provide some shock value, but it isn't a good look for the fast food chain.
HIGHLIGHT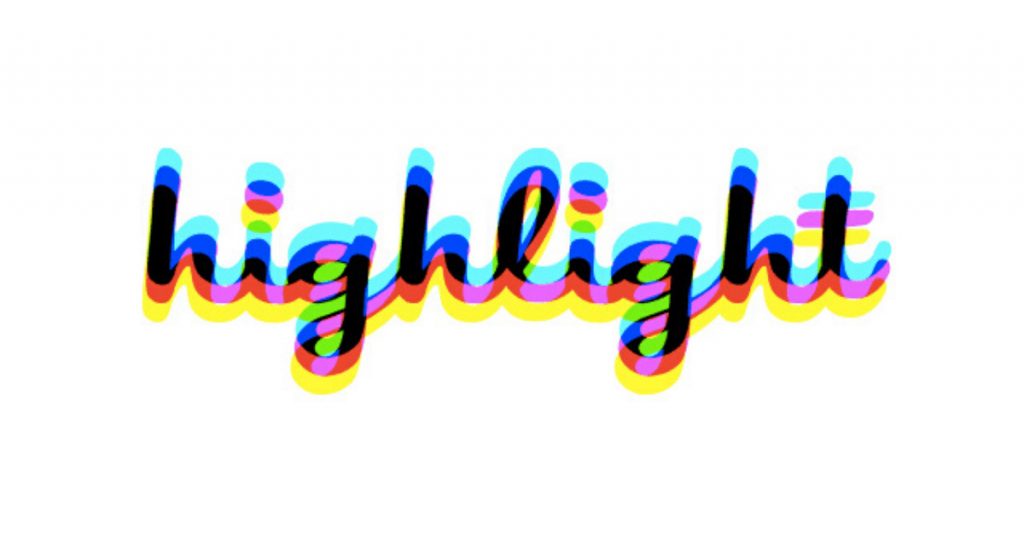 Highlight is a social app available on iOS. It's relatively unknown, although some news sites picked up some buzz about it. There was even a controversy about the app due to privacy issues. If you connect the app on Facebook, you can get to know strangers in the area. Yeah, it's creepy.

However, another controversial thing about Highlight is their logo. It blends neon colors together that makes one person wear 3D glasses. It does hurt one's eyes. Lastly, it can be considered a case of miscommunication that the creators and graphic designers may have not fully worked on creating a logo that won't hurt everyone's eyes.
Key Takeaways
For a graphic design to become truly successful, brands and graphic designers have a responsibility to discuss and coordinate their vision for any design output. From asking the right questions to reviewing the design, you can achieve the optimal graphic design communication process.

The designs above may have experienced some miscommunication failures. It could happen due to less feedback during the review process or internal miscommunication regarding the vision. As a client, you should always coordinate and talk to your graphic designer to avoid any blunders and controversy.

Updated May 6, 2020