Artificial intelligence (AI) has accelerated a large amount of data and its application in businesses. Similarly, the number of AI tools available has increased with the growth of AI and ML (machine learning). If your company is planning to adopt artificial intelligence, check out the ten best AI tools to consider.
Why AI Tools are Important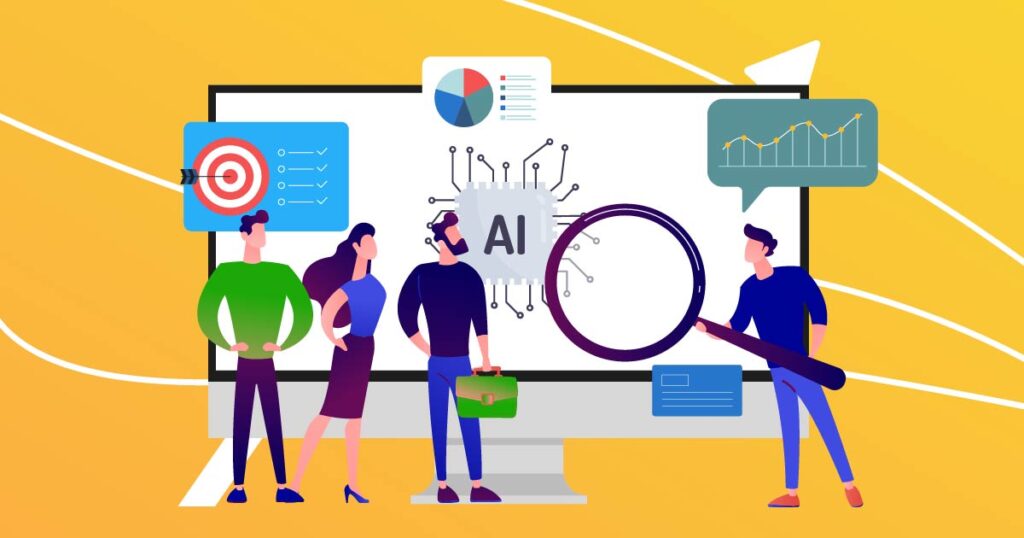 Below are the most significant benefits of AI tools in transforming business operations everywhere.
Automation. AI technology has significant impacts on the improvement of communications, transportation, consumer products, and service industries.
Improved Customer Experience. AI-powered tools and solutions help businesses to respond to customer queries and feedback and solve problems efficiently. The use of chatbots is an example of this benefit.
Smart Decision-Making. AI has always been used for making smarter business decisions.
Research and Data Analysis. AI and ML technology enables more efficient data analysis.
Solving Complex Problems. The developments in AI technologies, from basic Machine Learning to advanced Deep Learning models, have made it capable of solving complex issues.
Managing Repetitive Tasks. AI-powered Robotic Process Automation tools can automate interactions between different business systems and make the tiresome work easy for a business.
Increased Business Efficiency. AI tools can ensure 24-hour service availability and consistency. The ten best AI tools for businesses are described in the next section.
1. Symantec Endpoint Protection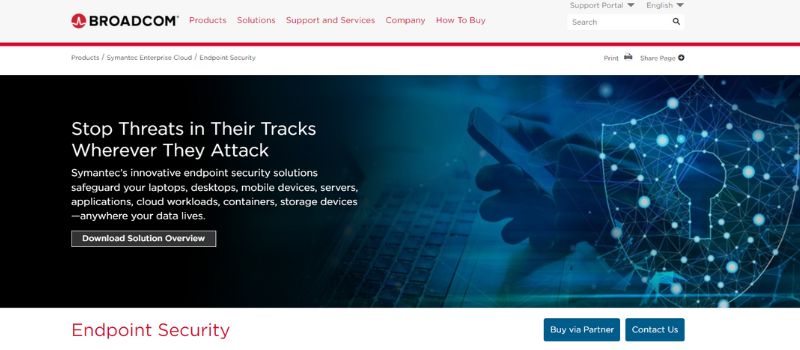 Companies that conduct any aspect of their business online need to evaluate their cybersecurity. Symantec Endpoint Protection is one tool that secures digital assets with machine learning technology. As the program encounters different security threats, it can independently learn over time how to distinguish between good and malicious files. This alleviates the human responsibility of configuring software and running updates because the platform's AI interface can automatically download new updates and learn from each security threat to better combat malware. Know more about Symantec Endpoint Security Solutions here.
2. Outmatch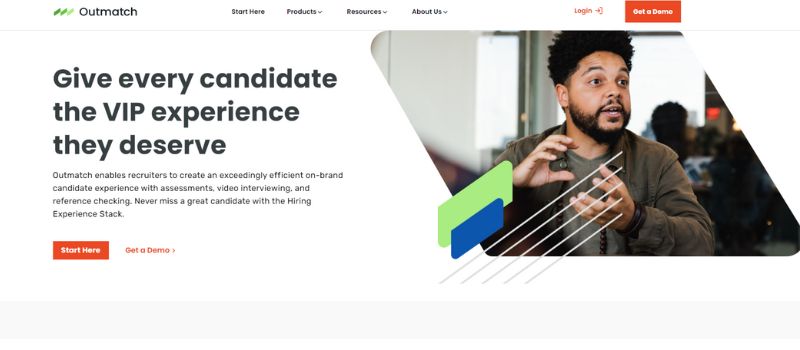 Outmatch aims to consolidate all recruiting processes in one end-to-end, AI-enabled platform. The company's AI-powered hiring workflow helps recruiting teams streamline their operations and cut back on spending by up to 40 percent, according to Outmatch's website. With Outmatch's solutions, users can conduct efficient pre-hire assessments, save time with automated scheduling and video interviews, and check references to accelerate the job offer.
3. Tableau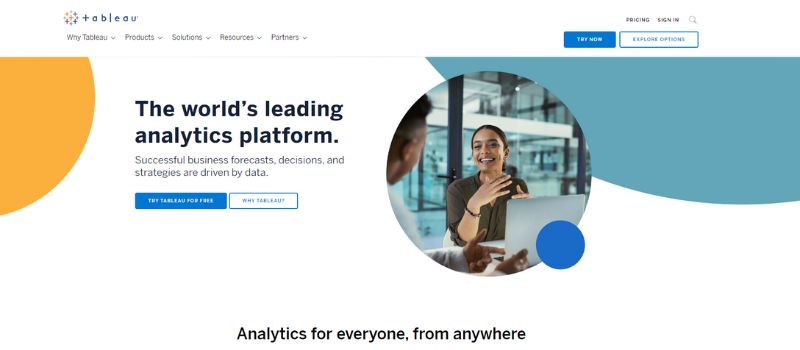 Tableau is an AI tool that focuses on business intelligence. It is a data visualization software platform with which companies can make industry forecasts and form business strategies. Tableau's AI and augmented analytics features help users get access to data insights more quickly than they would through manual methods, according to the company's site. Some names among Tableau's client base include Verizon, Lenovo, Hello Fresh, and REI Co-op.
4. Salesforce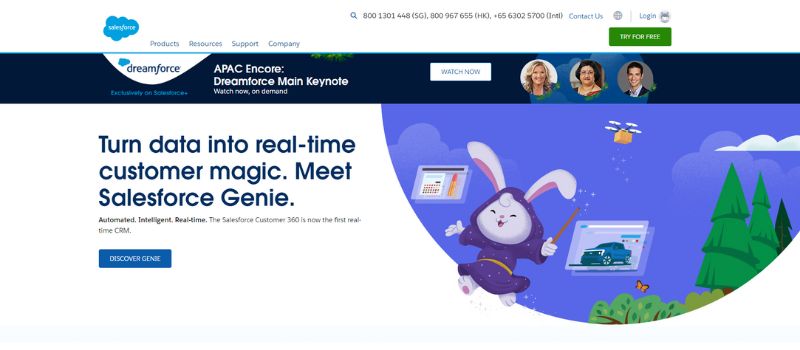 Top SaaS company, Salesforce is a cloud-enabled, machine learning integrated software platform that companies can use to manage their customer service, sales, and product development operations. The company's AI platform, called Einstein AI, acts as a smart assistant that can offer recommendations and automate repetitive data input to help employees make more data-informed decisions. Salesforce also offers various apps that can be integrated into their platform so businesses can customize their interface to meet their specific requirements.
5. H2O.AI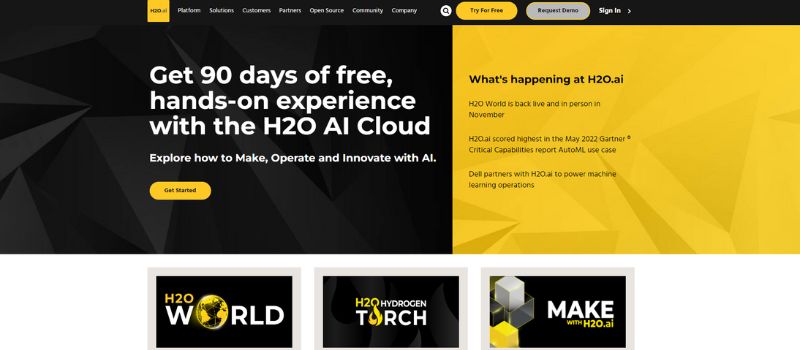 H2O.ai is a machine-learning platform that helps companies approach business challenges with the help of real-time data insights. From fraud detection to predictive customer support, H2O.ai's tools can handle a broad range of business operations and free up employee time to focus efforts on greater company strategies. Based on H2C's website, long-term projects can be accomplished by the company's independent AI in a few hours or even minutes.
6. Oracle AI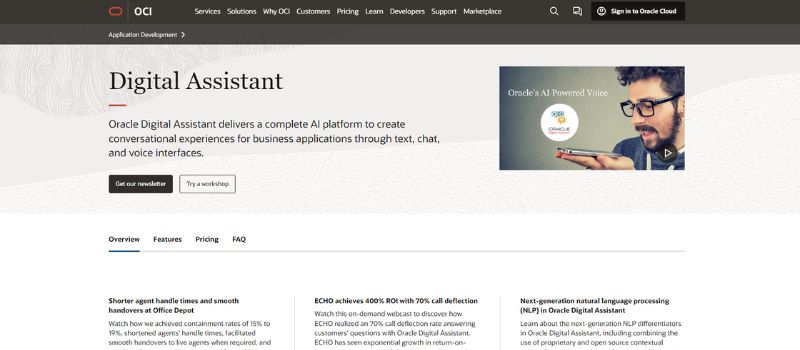 Specifically designed for developers and engineers, Oracle AI uses machine learning principles to analyze customer feedback and create accurate predictive models based on extracted data. Oracle's platform can automatically pull data from open-source frameworks so that developers don't need to create applications or software from scratch, said the company's site. Its platform also offers chatbot tools that evaluate customer needs and connects them with appropriate resources or support.
7. SAS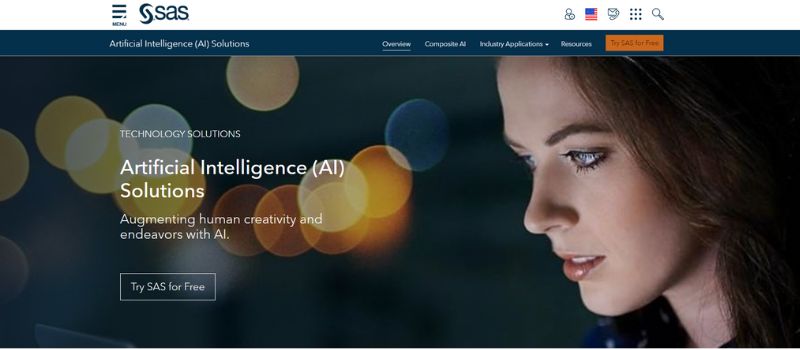 SAS is an AI data management program that relies on open-source and cloud-enablement technologies to help companies direct their progress and growth. SAS's platform can handle an array of business functions, including customer intelligence, risk assessment, identity verification, and business forecasting to help companies better control their direction, according to the company's site.
8. Theano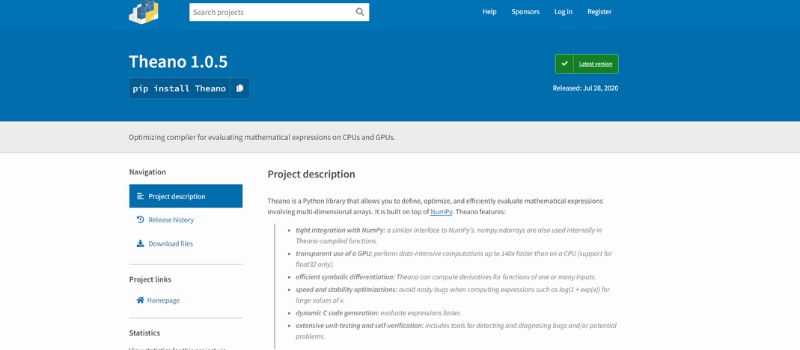 Theano is an AI-powered library that developers can use to develop, optimize and successfully launch code projects. Because it's built with machine learning capabilities, Theano can independently diagnose and solve bugs or system malfunctions with minimal external support, according to the product's site.
9. Timehero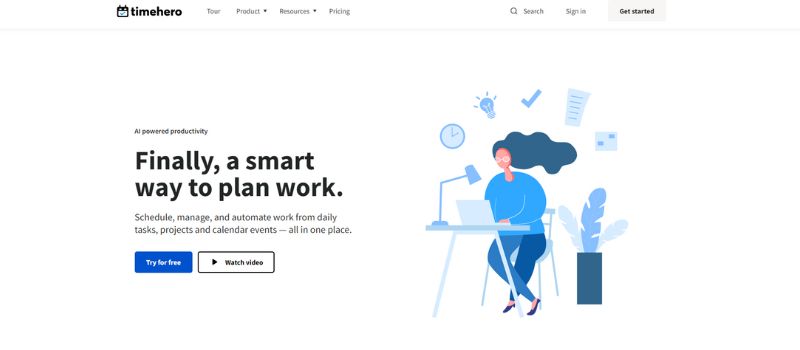 TimeHero is an AI-enabled time management platform that helps users manage their project calendars, to-do lists, and schedules as needed. The platform's machine learning capabilities can automatically remind employees when meetings take place, when to send emails and when certain projects are due, according to TimeHero's site. Individual TimeHero users can sync their personal calendars with those of their team so that they can collaborate more efficiently on projects and work around each other's due dates.
10. Zia by Zoho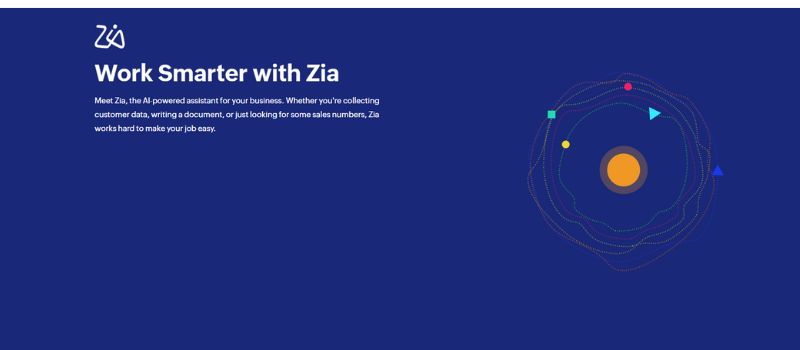 Zia, a product offering from business software company Zoho, is a cloud-integrated AI platform built to help companies gather organizational knowledge and turn customer feedback into strategy. Zia's AI tools can analyze customer sales patterns, client schedules, and workflow patterns to help employees on every team increase their productivity and success rates said the company's site.
Conclusion
It's time to integrate AI solutions into the list of must-have agency tools for your growing company. By adopting AI tools and frameworks into every aspect of the business, firms can optimize operations, gain a competitive advantage, and accelerate growth. The extent of innovation in AI is enormous and it will continue transforming the world in many ways in the future. With that said, it is essential for businesses to integrate AI-enabled solutions in managing their workforce and day-to-day operations.