Illustrations can enhance your brand in so many different ways. In many instances, they persuade, inform, and influence people more than photographs can. But, as varied as their uses are, illustrations can be expensive. If you want quick illustrations to use on your websites or marketing strategies, here are the 10 best websites to get free illustrations:
1. Freepik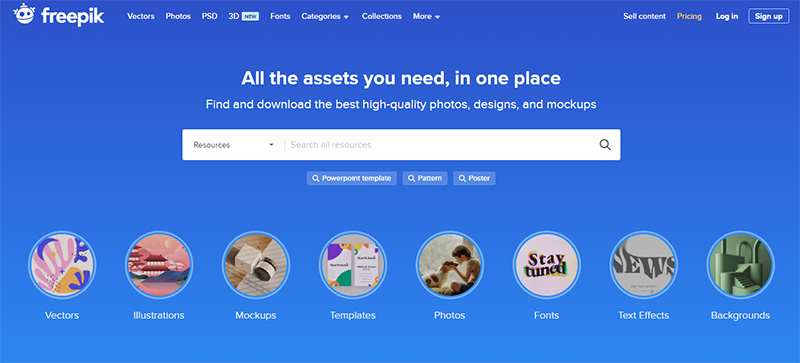 Containing thousands of stock images, Freepik is one of the most popular choices for getting free illustrations. Amateurs and professional graphic designers use it for their vector image needs. It is a great source for templates, mockups, text effects, backgrounds, and many more.
One of Freepik's best features is its built-in editor that allows you to edit templates to make them unique. While you can find a multitude of free illustrations on the site, you can also get premium items from it. It offers a paid subscription that gives you access to millions of vector images, stock photos, and PSD files, among many others.
2. VectorStock

With over 32 million vector images in its archive, VectorStock is an excellent place to get free illustrations. It also has logos, infographics, backgrounds, and many other digital assets, both free and paid. All vector images are royalty-free, so you can be sure that there will be no copyright infringement when you use them.
Specializing in vector images, VectorStock offers free illustrations, but you always have the option to get premium images for a price. The website offers three ways to get illustrations, pay-per-image, subscription, or through a prepaid account.
3. Openclipart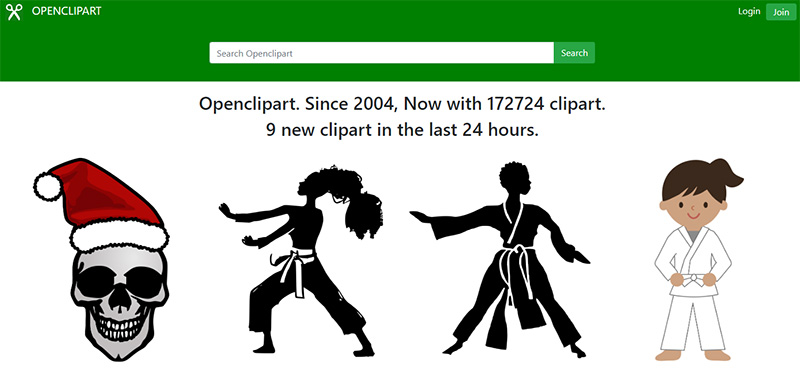 If clipart is what you need, Openclipart is the free illustration website for you. It has 17,2724 clipart in its repository and counting. Every day, a number of clipart images get added to its database, so there's always something new. The illustrations come in different styles and genres, it's impossible not to get what you need.
All illustrations and images on Openclipart are public domain, meaning you can use them all for free, no holds barred. The designs are created by the site's diverse community of artists, illustrators, and designers.
4. Pixabay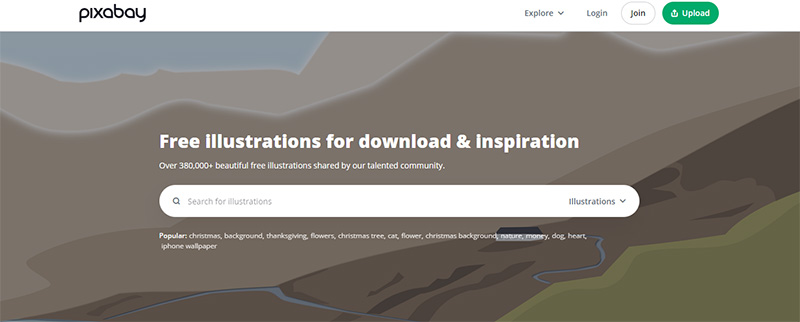 One of the more popular free illustration websites, Pixabay is home to more than 2.7 million stock images, videos, music, and of course, illustrations. It is also host to hundreds of other websites, which makes the options more varied. This means you can use all images on the site for either personal or commercial use unless otherwise stated.
Since the illustrations are royalty-free, you'll never have to worry about copyright concerns. Attribution to the owners of the images and illustrations is always welcome but is not a requirement.
5. Noun Project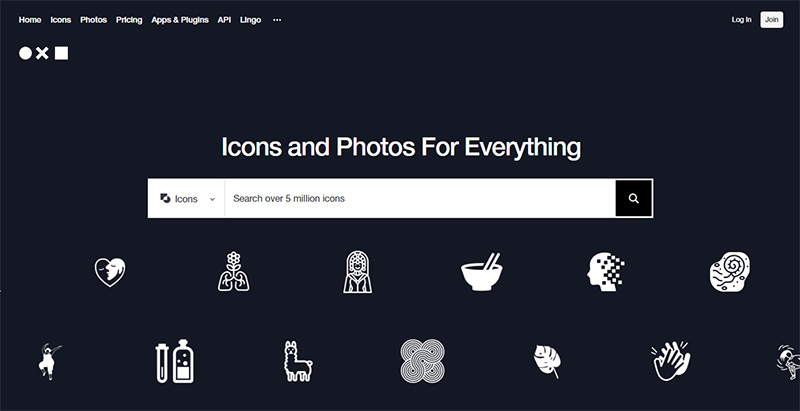 There are over 5 million reasons why you should use Noun Project. It has icons and photos that you can use for all your projects for free. It has a wide range of designs, from minimalist to intricate, that would fit whatever your requirements are.
Noun Project also lets you upload your designs should you want to share your talents with the world. This free illustration website offers free-to-use images, but it also has paid options if you want to download large-sized and high-resolution versions. Pricing ranges from $8.50 to $33.
6. Absurd Illustrations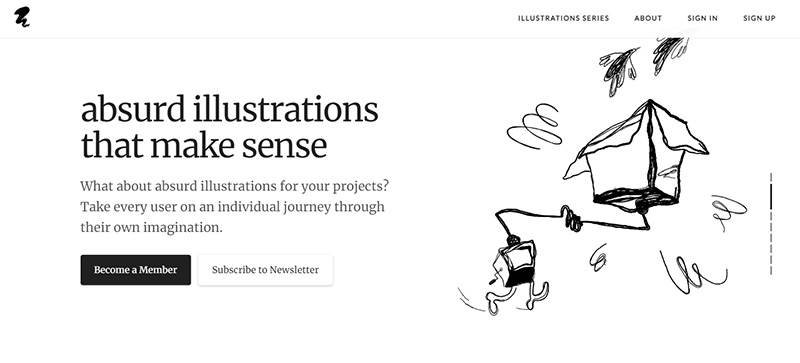 With its name describing perfectly what you'll find on its website, Absurd Illustrations is an excellent option for free and unique illustrations. The people behind it believe that real beauty lies in imperfection, thus, the quirky doodles that are beautifully absurd.
Every illustration you find on this website is free to use for commercial and non-commercial purposes. However, you can make the artist happy by spreading the word or creating an account on the platform. For a $19 monthly fee ($199 if billed yearly), you'll have access to 10 credits per month.
7. Flaticon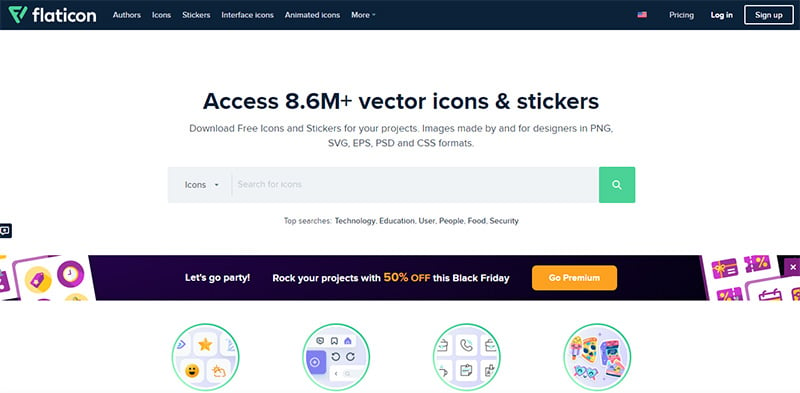 Probably the world's largest storage of icons, Flaticon has more than two million vector icons that you can choose from. Everyone is free to use these illustrations, whether for personal or commercial projects. Its icons, specifically created for Google Docs or Slides, are fully customizable, which adds uniqueness to your designs.
As with many other free illustration websites, Flaticon offers premium plans that give you more features than the free one. Its pricing is pegged at €3.75 per month, but you'll get more savings if you pay for a whole year.
8. Illu-station

Launched in early 2021, Illu-station is one of the newest free illustration websites on this list. Because of that, it doesn't boast as many choices as some of the others here. However, getting illustrations from here is quick, easy, and hassle-free. You can download any illustration you find without having to sign up or deal with pesky pop-ups.
Illu-station gives you the option to customize the icon that you like. It lets you change the colors and download the icon in either SVG or PNG files. All the images are copyright free, so there is no need to worry about infringements.
9. Ouch!

Specializing in 3D vector illustrations, Ouch! has a wide selection of art styles that would fit any project you may have. They believe in letting others use their creations for free and would appreciate a link back to them. They would also welcome social media shares, likes, and all forms of appreciation.
Ouch!'s free plans let you download low-resolution illustrations, but if you want the real deal, a paid plan is what you need. Price ranges from $9 per single illustration to $29 for a full set of features.
10. unDraw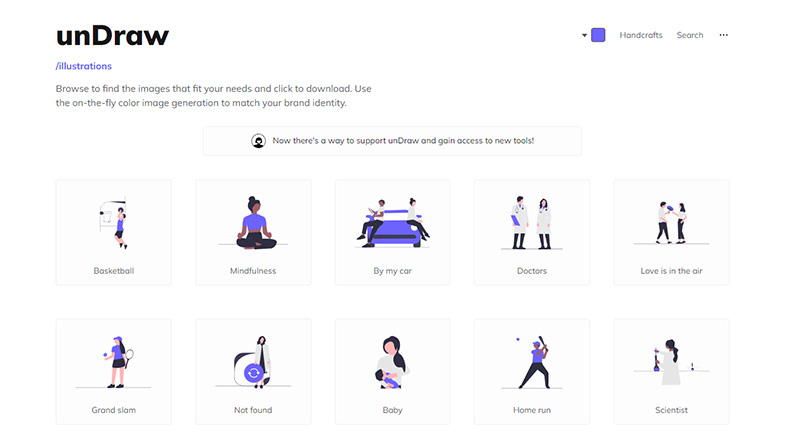 Whatever your illustration requirements are, unDraw can provide you with it for free. Their offerings are suitable for social media, branding, website designs, and many other uses. All the illustrations on the site are customizable, so they can fit your business's design seamlessly.
unDraw illustrations are all open source, meaning you can use them for personal or commercial purposes. There is no need for attribution if you don't sell them or create integrations for them.
Final Thoughts
The internet offers a world of possibilities, free illustrations are part of it. This list narrows down the choices available for you. However, if you want truly unique illustrations, the best course of action would be to let Penji create them for you.
For an affordable monthly fee, you can get not only illustrations but many other digital design assets, too. Click on this link to get started. Watch our demo video to know more about what we do.