Do you have an event to promote? If so, the best way to do this is by designing a poster. But when creating a poster, you need to consider design elements. These include icons, illustrations, images, and fonts. And when it comes to choosing fonts, you should select an impactful one. And if you're searching for the best font for poster designs, you can check out our list.
Choosing The Right Font for Poster Designs
When picking the right font for poster designs, you have to keep in mind these three tips to ensure you chose one that best suits your poster. Not only that, but one that will also reflect your brand identity.
Legibility and Readability
While most designers would advise you to stick to your branding, it's not bad to choose another font for display and promotional purposes.
This is especially the case for businesses that use script as part of their branding. It may look good, but block letters are best. With print and posters, most especially, you don't want people squinting because you used script. That's why it's best to establish the fonts you need to use for this purpose, so you don't have to rely on script or unreadable block letters.
Sans Serif or Serif
Here's one that may spark debate. Due to how serif and sans serif fonts look, it will help set the overall feel of the poster or any other design material you will publish. But which one to choose between the two?
There's no wrong choice here. You can use sans serif fonts for modern or minimalist styles. Meanwhile, serif fonts are best for traditional and elegant styles. But, in the end, make sure it reflects your overall branding.
Contrast
In some cases, you can mix up fonts. Some fonts may have a font family, which you can use to switch weights or styles in your poster. But, according to some design experts, some fonts work together, such as:
Helvetica Neue and Garamond
Roboto and Raleway
Montserrat Light and Oswald
The Top Fonts to Use for Poster Designs in 2021
With thousands of fonts to choose from, which is the best font for poster designs for 2021? Check out our list below.
1. NewYork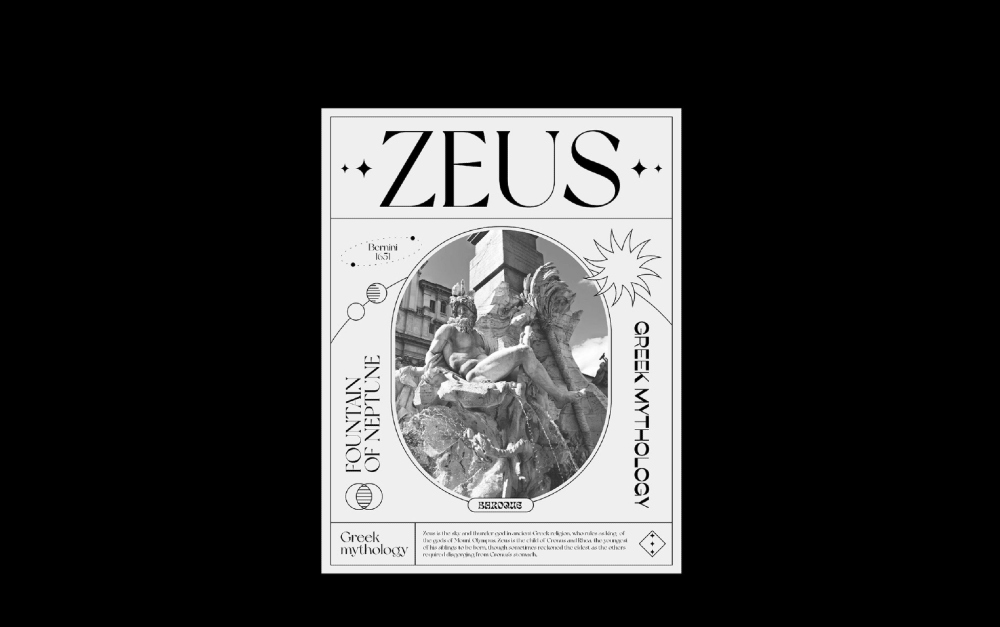 Image credit to Angela Atehortua and James Sheather
Many designers agree that sans serif fonts are the best for print materials. However, here's a serif font for poster design or print materials. Making this font as the headline for your poster will make it more elegant and sleek.
As you can see on the poster design, it made the poster look sleek. It's complemented with a sans serif and proportioned fonts to make it more hip.
And if you want to get this for your posters, download it here for free.
2. SupraPower Heavy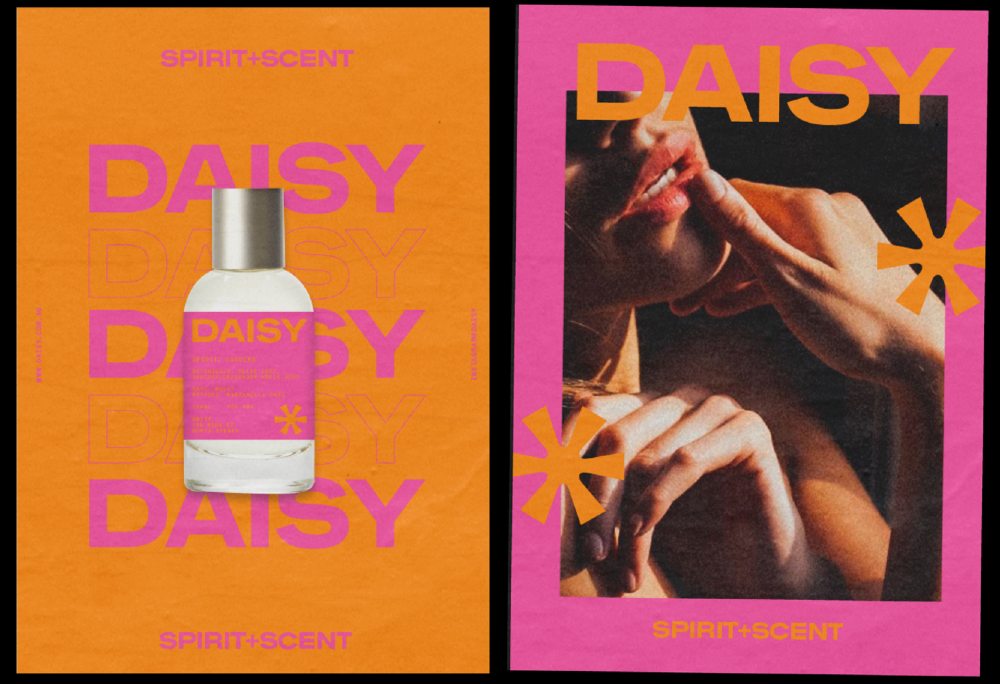 Image credit to Nick Barclay
Make a big impact with heavy weighted fonts like this one from SupraPower Heavy. Graphic design trends lean toward bigger and heavier fonts for 2020 and beyond. It will capture your audience's attention. Plus, it also comes with an outlined version to give your posters a modern look.
Based on the poster design, the text will draw you in and view all the other design elements on the poster. It's also great to use on websites and other digital and print design material.
Get this font on You Work for Them for $18.
3. Suisse International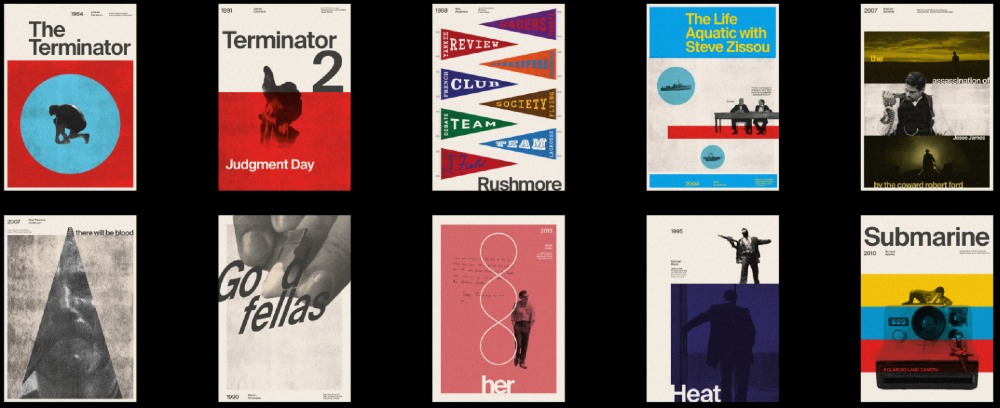 Image credit to Adam Sharratt
Sometimes, simple is best. The Suisse International font family is versatile, so that you can use this font for poster design, print materials, or online brand assets. In addition, it comes in different font weights, perfect for making your design materials consistent from headline to copy.
Based on the poster design, it can give your poster a vintage look or a professional one.
Download the font on Swiss Typefaces for approximately $330 (originally 300 CHF).
4. Heliuum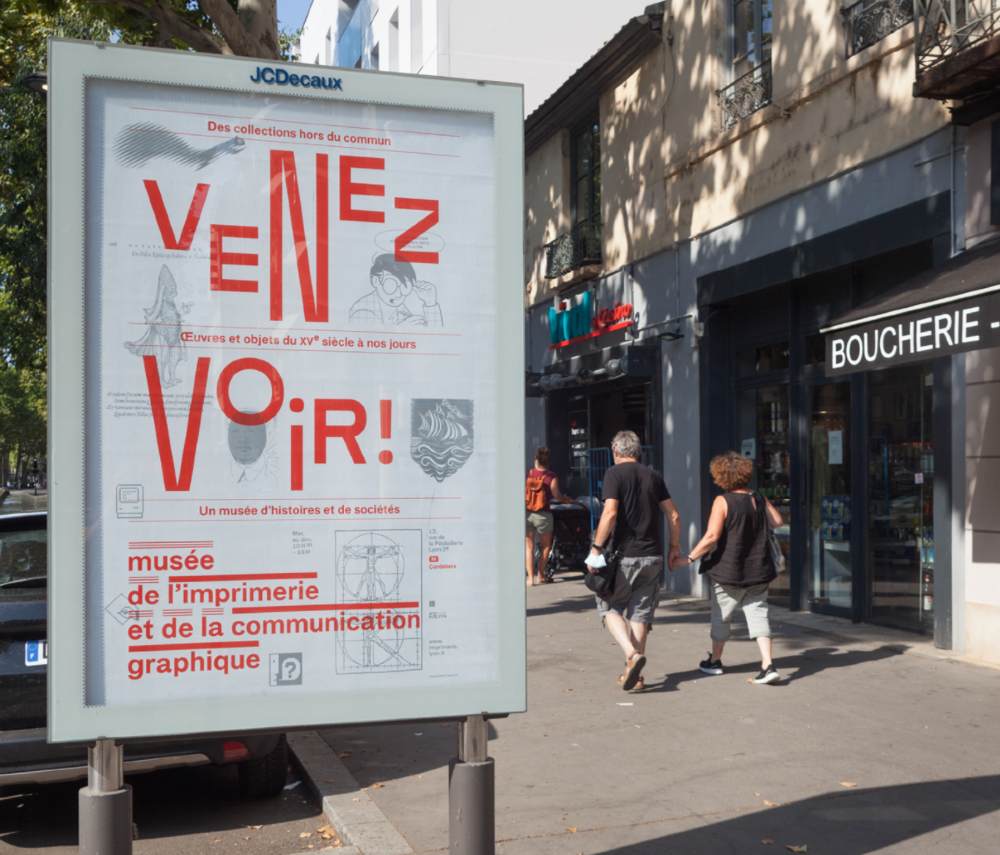 Image credit to 205TF
Play with letters and words by making it float with Heliuum. With the right designer, the Heliuum font on posters will make it fun and quirky. It also comes with an extralight font, giving your poster design a more sophisticated and modern finish.
Get Heliuum on 205.tf starting from $220 (originally 180 €).
5. Sharp Sans Display No. 2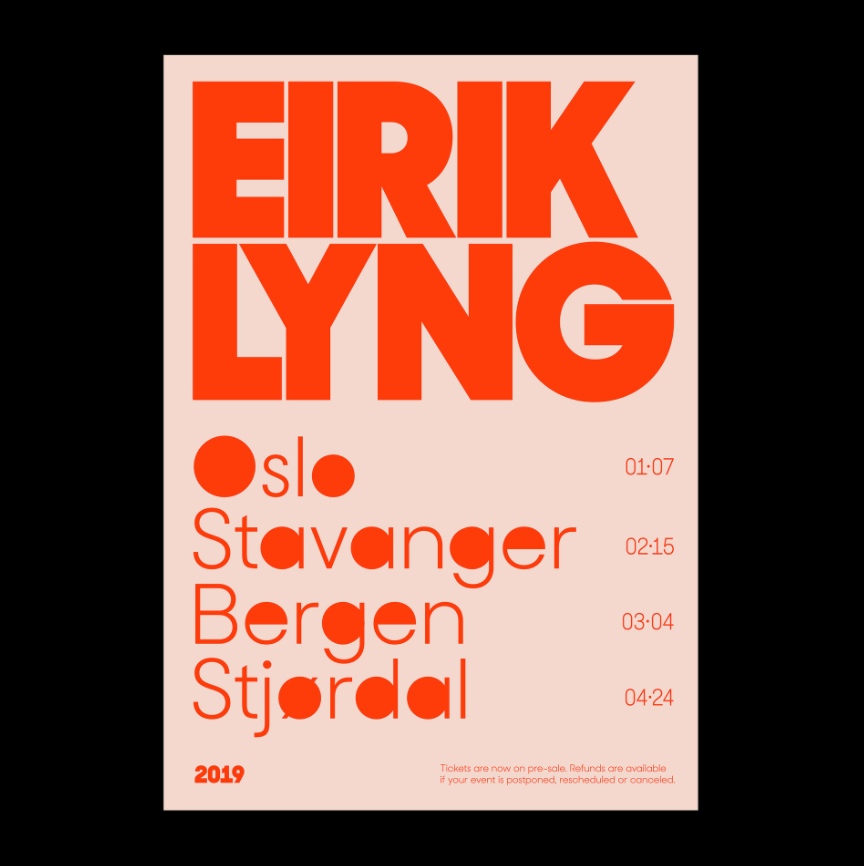 Image credit to Erik Herrström
This font is part of a jam-packed font family with so many weights. You can use all the font weights for one poster design, as shown in the example. In addition, it can be used on other design materials such as packaging, advertising, and websites.
Get the font family starting at $350 in Sharp Type.
6. Sprat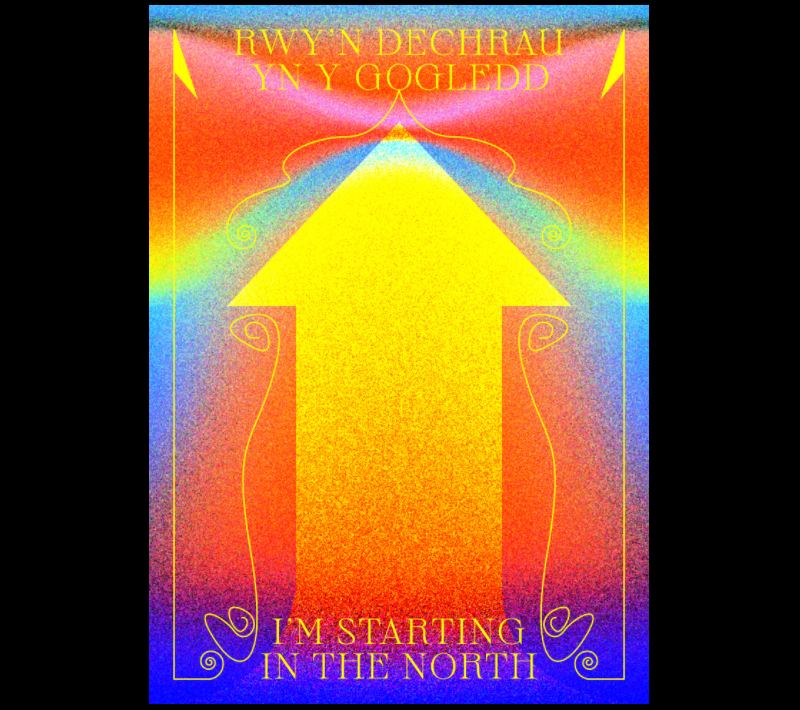 Image credit to Panos Tsironis
Even Collletttivo, the creator of Sprat, mentions that the font is best to use on posters. It's ideal for poster headlines and subheadings. It also has six font weights and three styles. The font style gives the poster a clean and classy finish.
Download it for free on GitHub.
7. Chevin Pro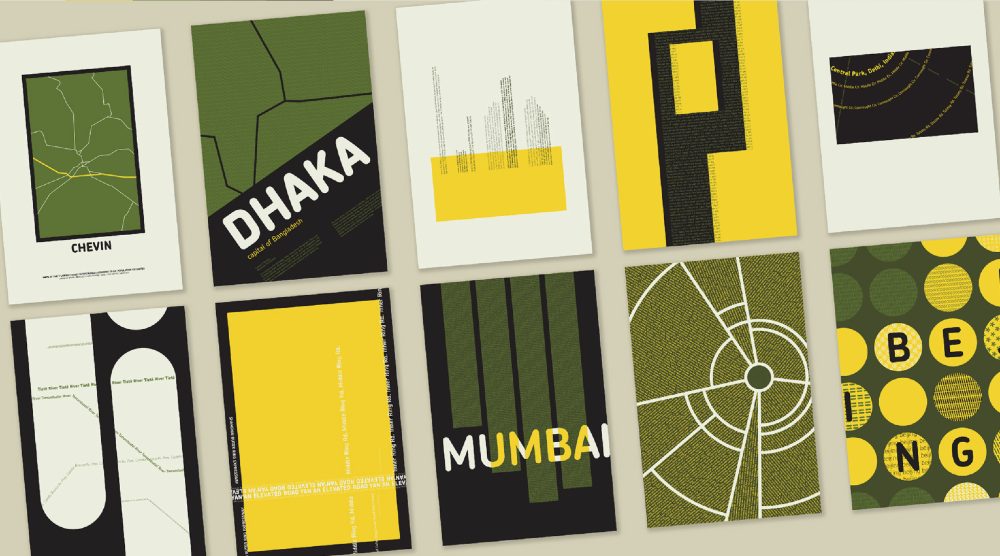 Image credit to Sarah A. Farr
Take a look at Chevin in action with these posters. The rounded serif gives it an approachable or youthful vibe. It's another legible and versatile font type that you can use on different design materials. However, G-Type does mention it's best for signage.
Download and buy the Chevin Pro Family for approximately $350 (originally £250).
8. Slack Light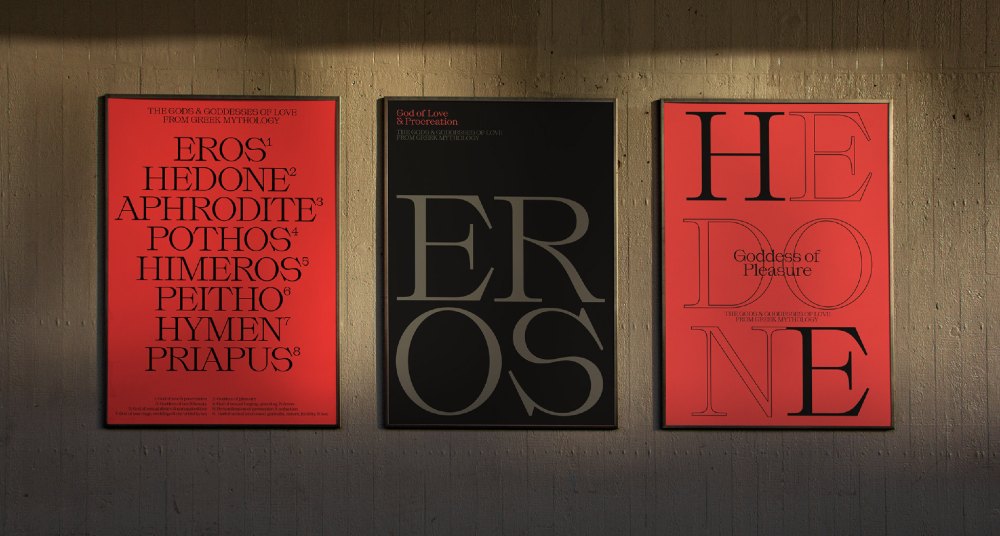 Image credit to Stelios Ypsilantis
Here's another serif font you can consider as a font for poster design and other print materials. Using this font will make your poster look sleeker and more sophisticated.
As seen on the poster design example, it gives it a luxurious feel. As such, this font is also ideal for luxury brands for all their graphic design materials.
You can email Due Studio, the creators of the typeface, and ask for the pricing and licensing.
9. Neue Helvetica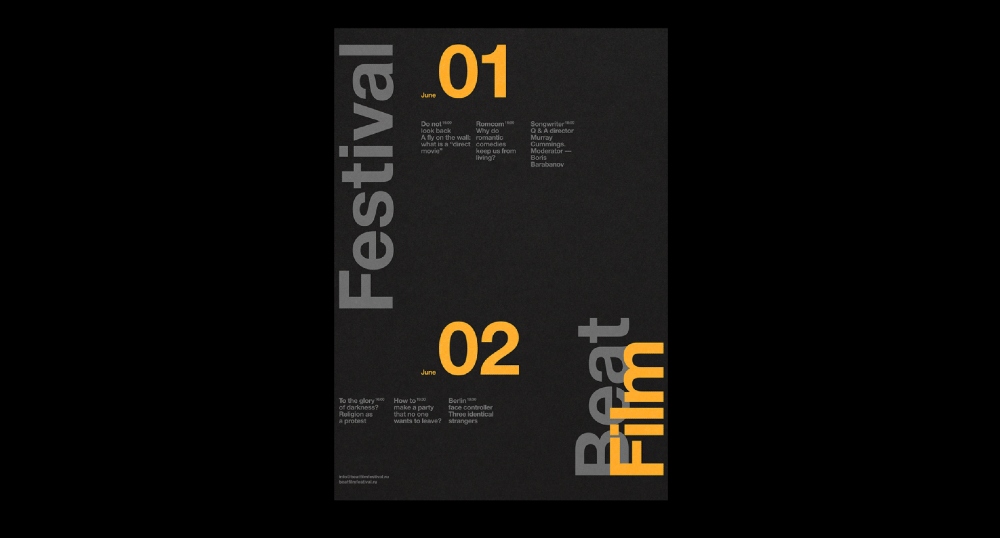 Image credit to Dasha Shmakova, Bang Bang Education, and Svyat Vishnyakov
You may have heard or seen Helvetica in your word processors. But this one's a redesign of the classic sans serif font, which can be used for all design materials. It's a versatile font for any design type. Plus, it will make your poster stand out among other ones.
As you can see on the poster, you can play around with the size and weight to give life to it.
Download Neue Helvetica at Fonts.com, starting at $149.
10. Superset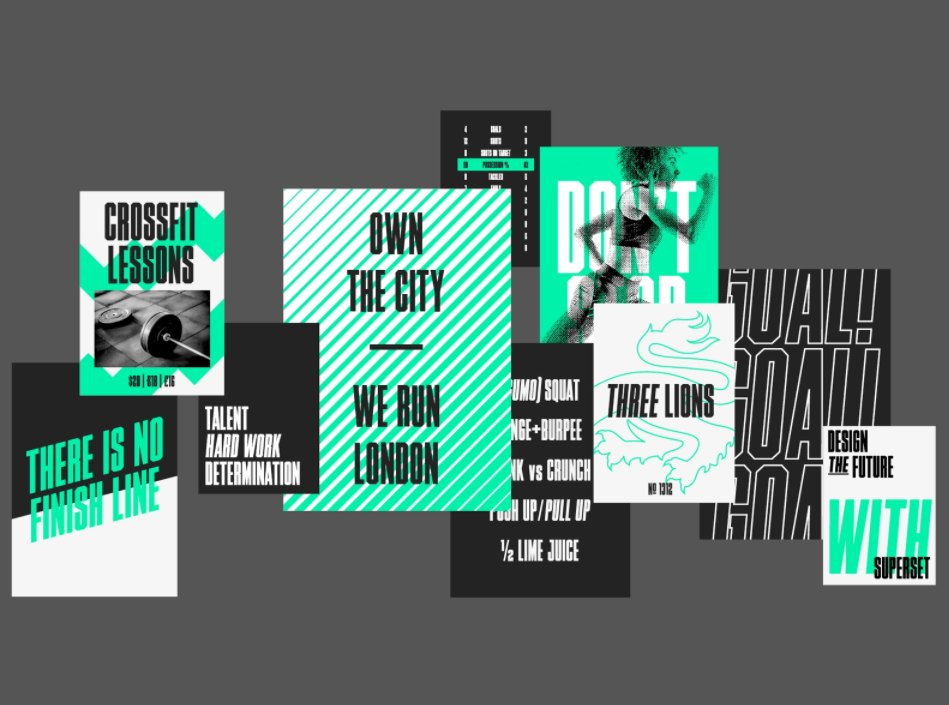 Image credit to Kutan Ural
Check out this sans serif font that you could use to make your posters appear in motion. After all, the font creator, Kutan Ural, had sports and fitness in mind when making this font family. Plus, as shown on the sample posters, Superset does give the feel of motivating audiences to move or take action.
Get Superset on Creative Market starting at $14.
11. Famosa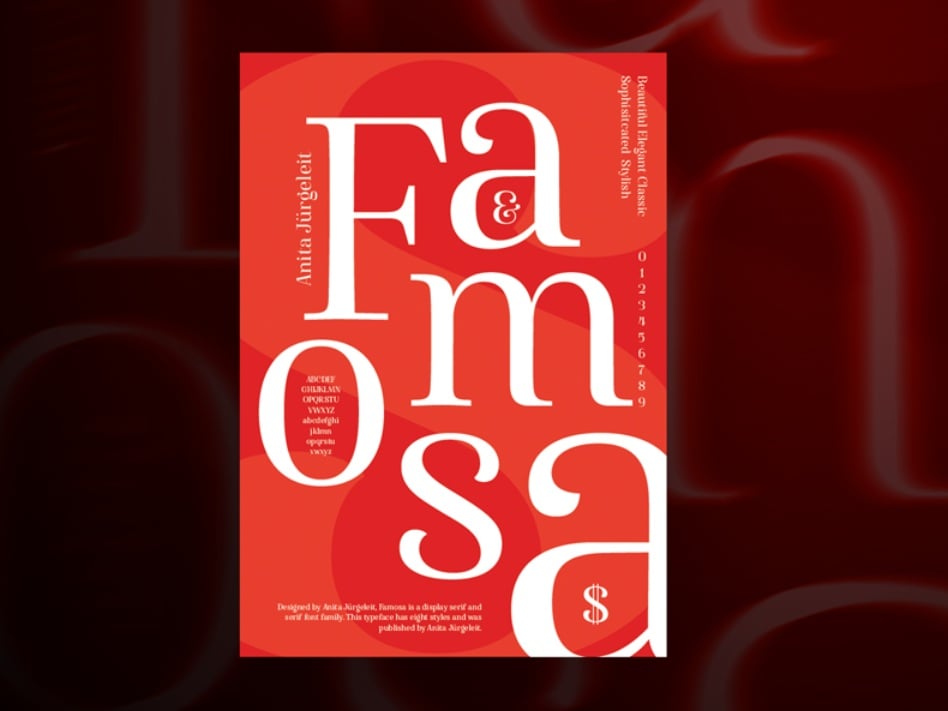 Image credit to Anita Jürgeleit
Here's a poster showcasing Famosa. You can see how the graphic designer used the font to bring it to life. It has seven font weights varying from thin to heavy, making it a versatile serif font for all design types.
Download Famosa on Font Spring for $95. But you can get a single font for only $14.
12. Euclid Circular B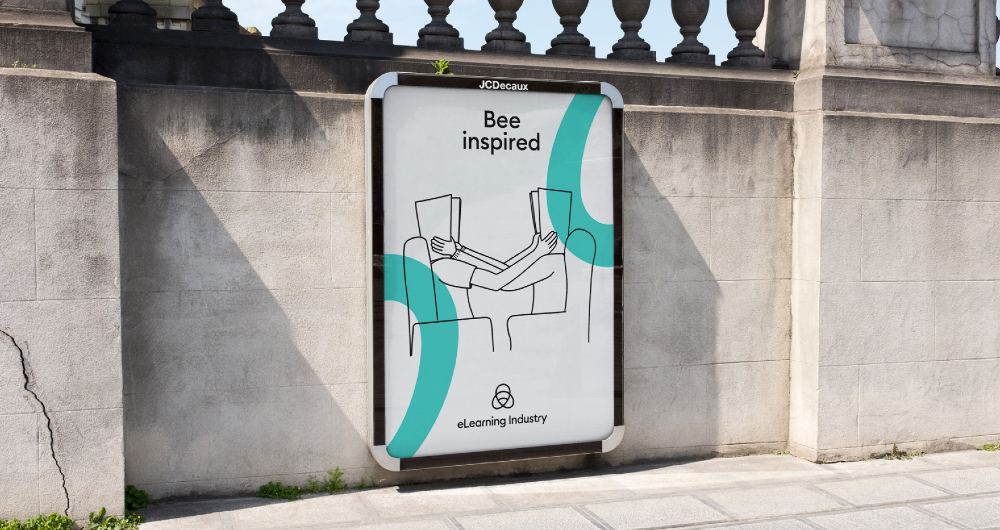 Image credit to AG Design Agency
Euclid Circular B is the font to use if you want to go for a simple and minimalist sans serif look. It's a great geometric typeface, which you can use for most design materials. In addition, as seen on the poster design here, the font gives the poster design a more professional look.
Buy Euclid Circular B in Swiss Typefaces for approximately $220 (originally, 200 CHF).
13. Sofia Pro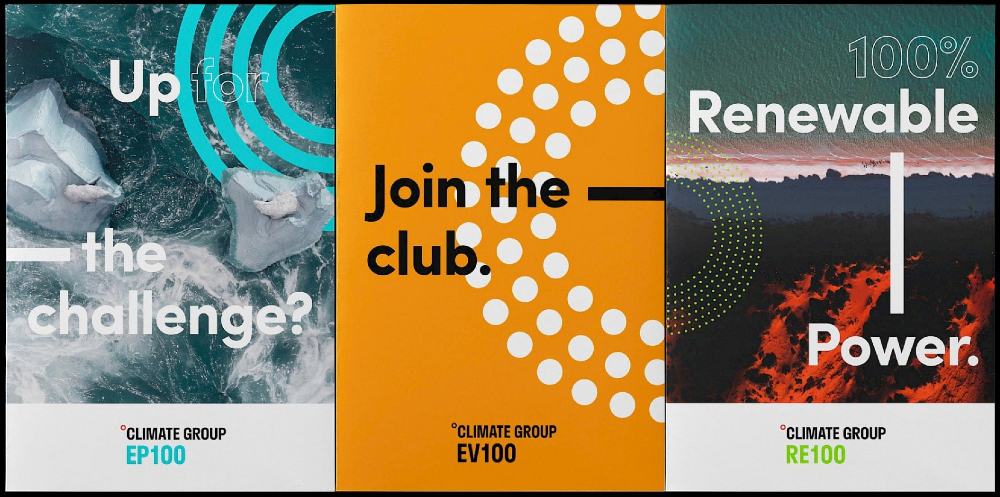 Image credit to Human After All
Check out another geometric sans serif font to use for your poster design. It can make your poster more enticing to look at or give it an elegant finish, depending on the font weight used. As for the poster design examples shown here, it gives the EP 100 a more professional look. Plus, it establishes them as an "authority."
Get the Sofia Pro font family on Font Spring for $249, individually priced at $25.
14. GT America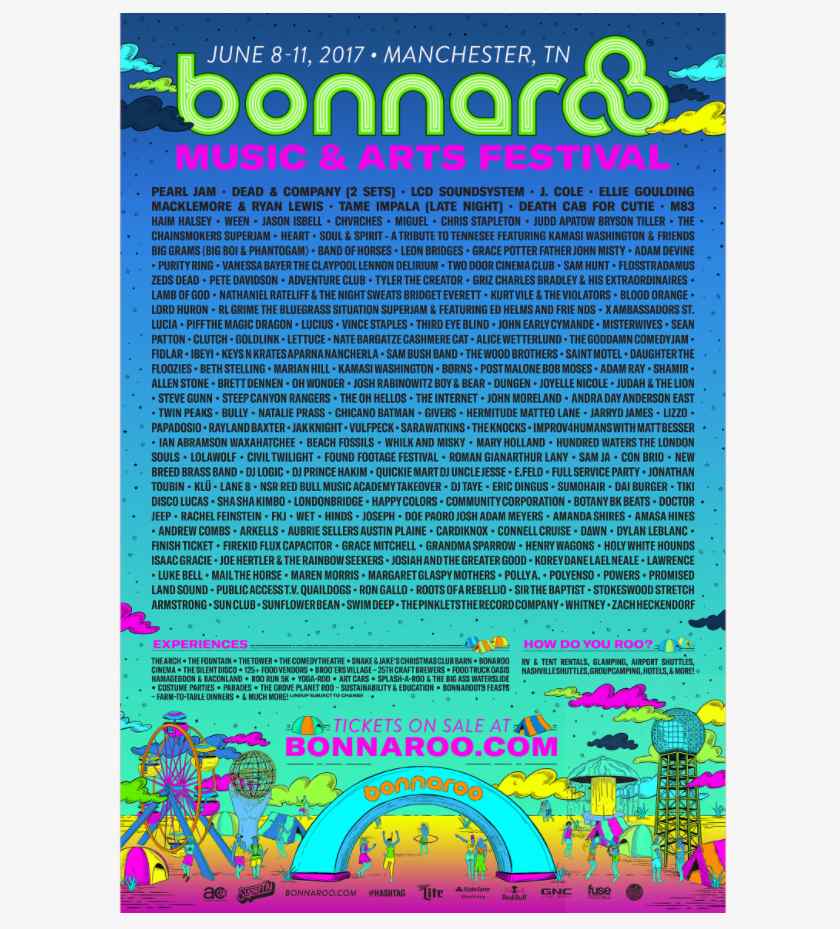 Image credit to St8mnt
GT America is a simple and versatile sans serif font. According to the creator of the font, it's a mix of American Gothic and European Grotesque and makes it modern. There are so many font weights to choose from that you can use this font alone on your poster. Based on the example, GT America was used as a sub-heading and text. It's legible and readable even from afar.
Get GT America fonts starting at $75 on Grilli Type.
15. Burford Base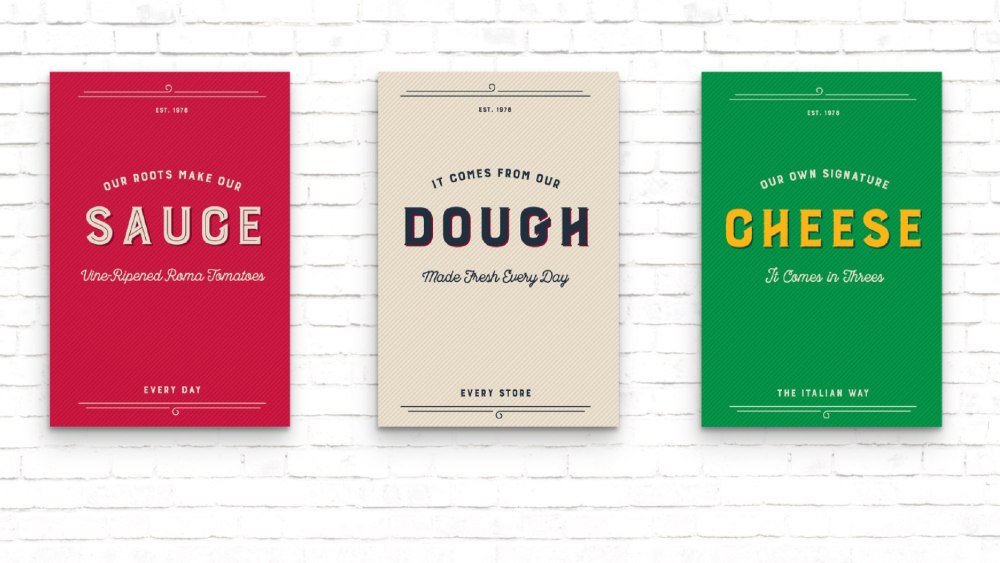 Image credit to Merge World
Burford Base is a serif font for poster designs ideal to use as headings or to emphasize words. An advantage to using this font is designers can add layers to it, such as lines and dots. Based on the posters seen here, you can see how the agency layered the text. Plus, it emphasized the word to capture the audience's attention.
Download the font family in Envato.
16. Snare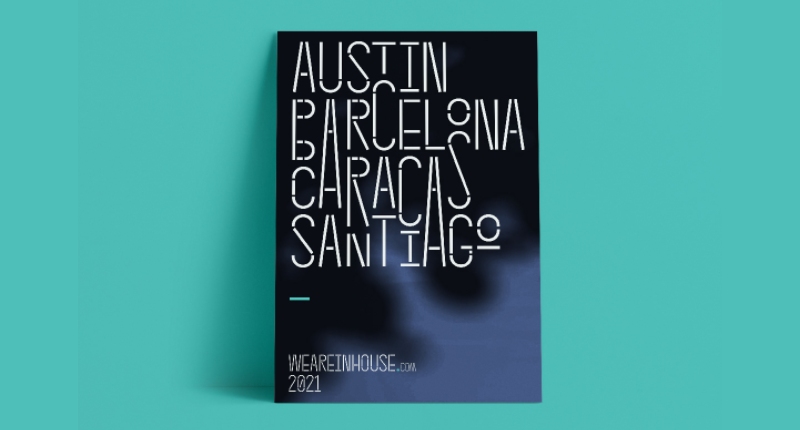 Image credit to Alexander Wright, Rodrigo Fuenzalida, frag TYPE, and Michu Benaim S.
Make your poster look playful and colorful by using Snare as the font. Designers will have fun using Snare as they can stretch the letters and add colors to make it feel alive. Also, as seen in this sample poster, you can change up text sizes and give your poster a fun feel.
Get Snare starting at $5 on You Work For Them.
17. Cobbler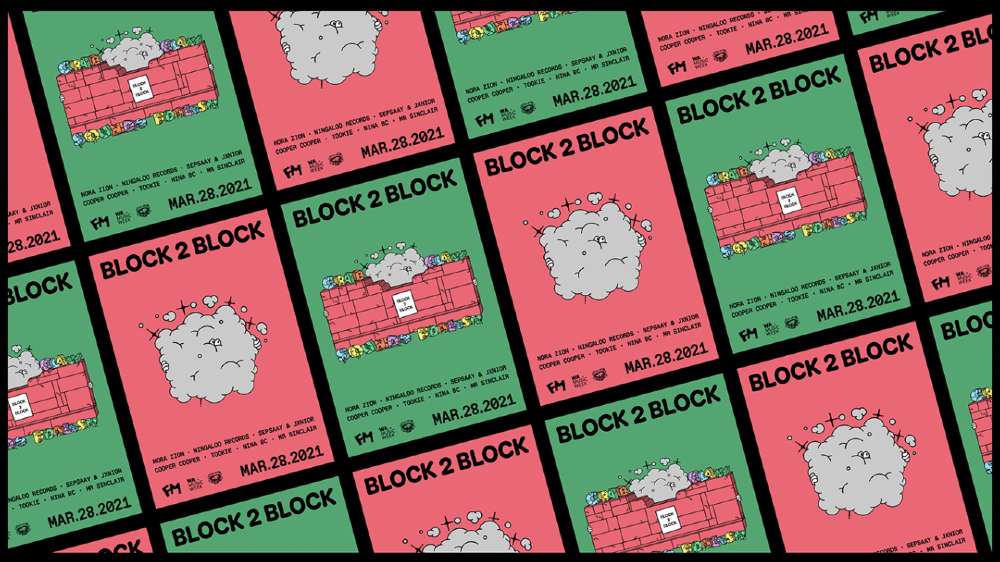 Image credit to Sam Hayes
Here's another playful font to use as a font for poster designs. Cobbler is best for headlines and subheadings. It has a fluidity in it that's best to capture younger audiences. Plus, it's ideal for decorative purposes too. As for the poster example, the Cobbler font makes it less formal.
Buy the Cobbler font family on Fonts.com
18. Trois Mille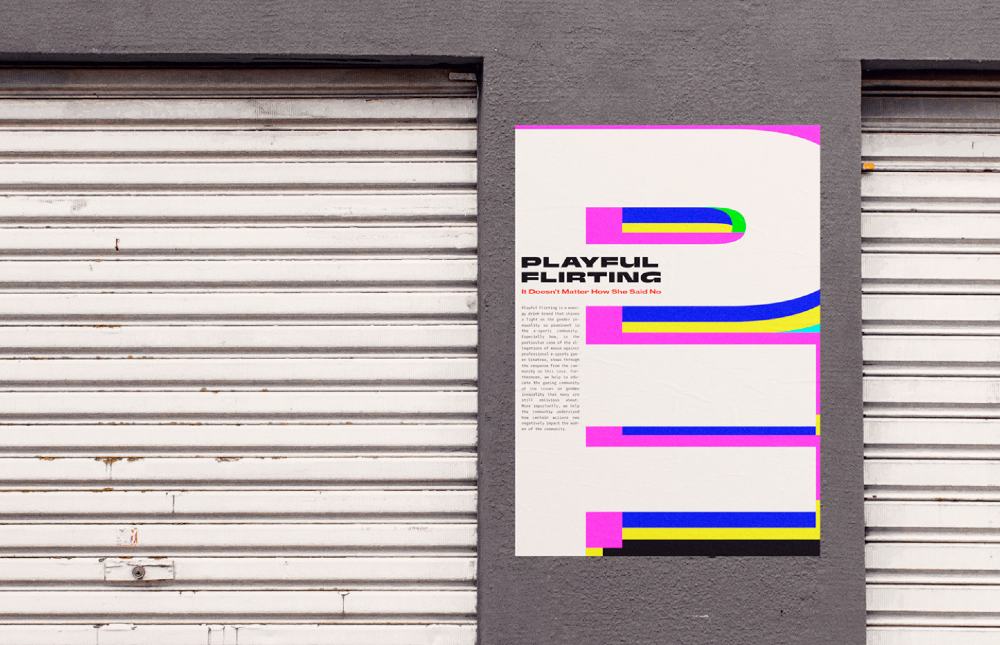 Image credit to Kokoro Nagaya
Trois Mille has futuristic and minimalist styles ideal for forward-thinking brands that want to make an impact. In addition, it has different font weights, helping your brand show off its personality or vibe even in printed material.
As seen on the poster here, it still packs a punch even if it's not at the largest font size.
Get a Trois Mille font or the font family starting at $50 on Sharp Type.
19. Termina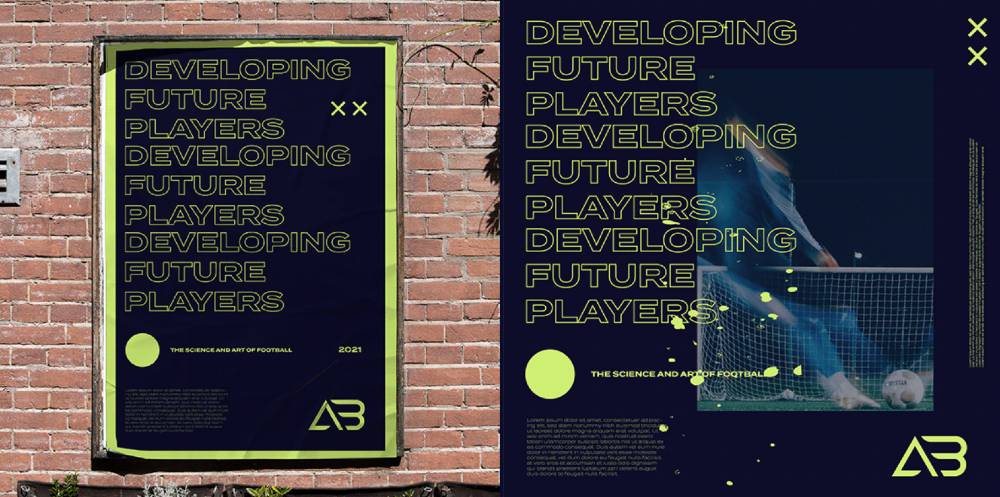 Image credit to Liam Morgan
If Sans Serif styles suit your taste more, here's another one that would make an impact on your poster. Termina's wide geometric style is ideal for any design material. Plus, it's readable on any size, too, which you need as a font for poster designs. Not only that, it has nine font weights, all of which you can use on your poster design.
As you can see on the poster design, they used an outlined version, but it's still readable. Plus, this will keep people's attention on the poster for long.
Get the whole Termina font family from Font Spring for $199. But download single font styles for $35.
20. Creolia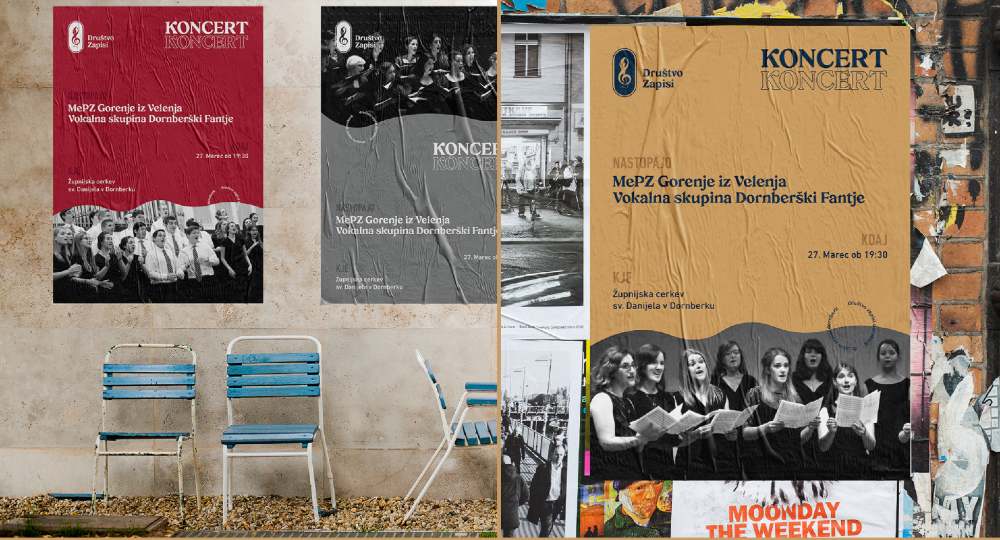 Image credit to Fahrudin Seferagić
Go retro with Creolia. It's a rounded serif font that will make your poster designs look elegant as well. And that's evident in the poster design example shown here. It works well for all design types and various industries wanting to have a vintage but classy feel in their brand identity.
Buy the Creolia font in Creative Market starting at $15.
Conclusion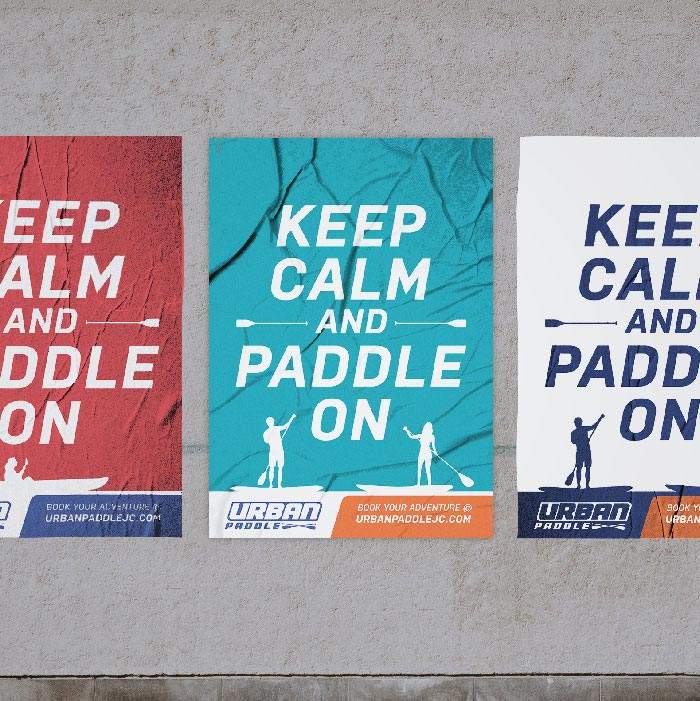 When choosing a font for poster designs, it depends on the company's brand identity. It could also depend on the event type or announcement. Either way, the fonts above can give your poster design the needed vibe to attract the right audience.
And if you need a poster design that will incorporate one or any of the fonts above, you can request it by subscribing to Penji.
Once you sign up, you can start creating a new project and make your request ASAP. A designer will immediately work on your poster, and you'll receive it within 24 to 48 hours. It's that quick!
Plus, with Penji, you can request other designs such as social media graphics, advertisements, branding assets, and more! You no longer need to find and hire a designer per project because, with Penji, you can get all graphic design materials in one place.
Sign up to Penji now and start requesting poster designs for your events or advertising campaigns.